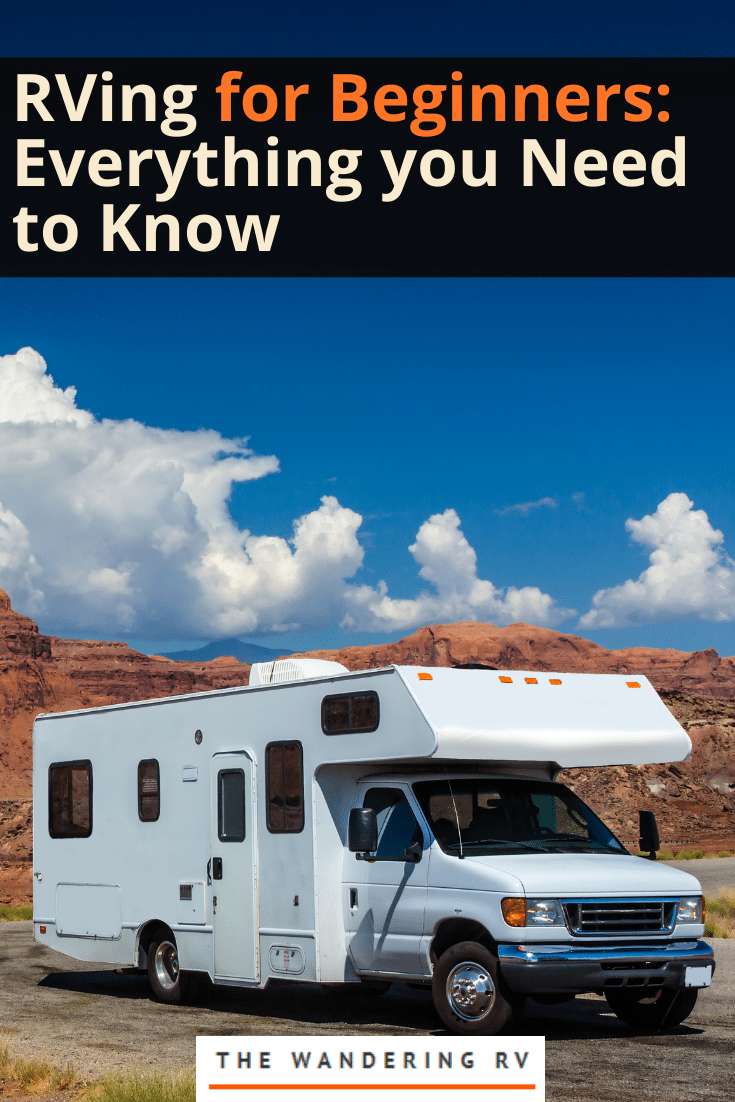 Are you ready for an adventure of a lifetime? Whether you buy or rent an RV, we're sure you have a few questions.
From choosing the perfect rig to RV insurance and the best campgrounds to stay at, this is your one-stop guide that you can refer back to at any time!
While we recommend reading the whole thing, if you're an experienced RVer and want to skip ahead to a section, use the table of contents below.
Let's dive in!
Table of Contents
What is an RV?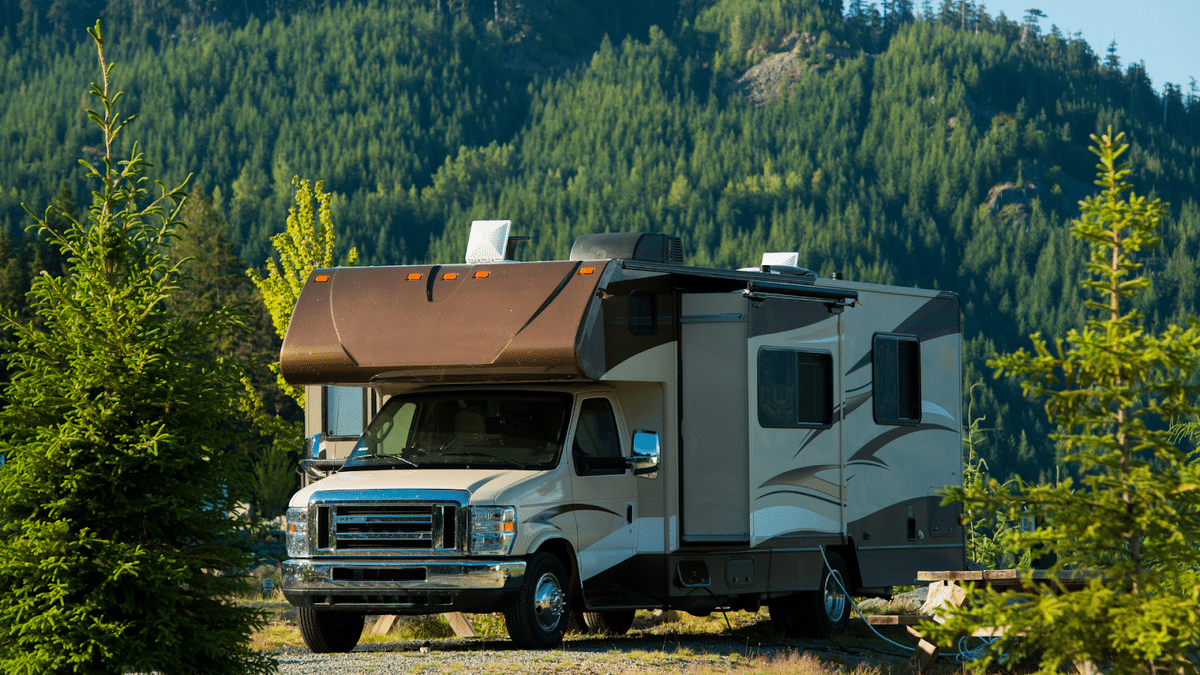 An RV (also known as a recreational vehicle) is a motorhome or trailer equipped with living quarters designed to provide accommodation while on the road.
RVs come in many shapes and sizes, different models, and they're perfect for weekend getaways with the family.
Types of RVs
There are many different types of campers on the market today. With all those options, it can be tough to decide what's best for you and your family!
We've broken this up into two sections:
Drivable motorhomes
Towable campers
While both types of rigs are perfect for RV living, which you choose comes down to what will work best for you and your family.
So, let's talk about it!
Drivable Motorhomes
First, let's talk about the different types of drivable RVs.
These include:
Class A Motorhome
Skoolies
Class A Motorhome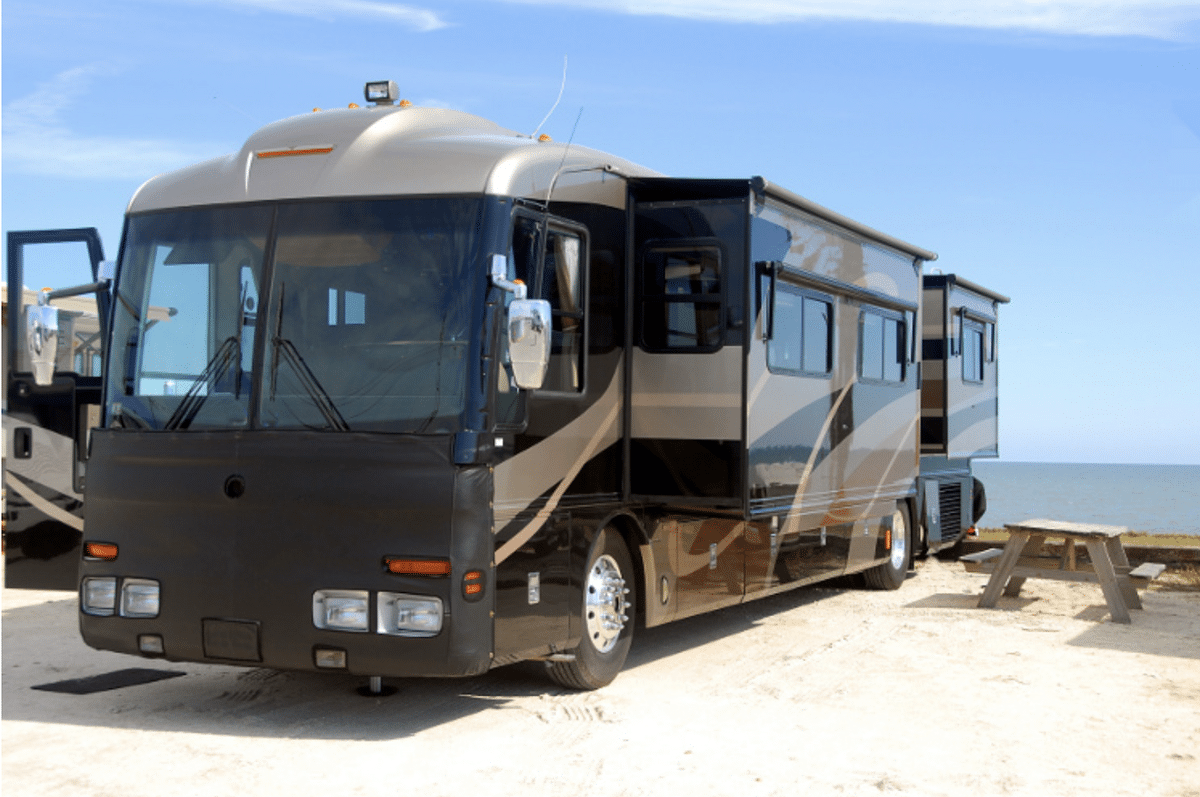 A Class A motorhome offers the most living space of any drivable RV and typically includes all the amenities you'd want in an RV (such as a washer and dryer, plenty of slide outs for extra living space, a full-size king bed, big bathroom, and more).
Class C Motorhome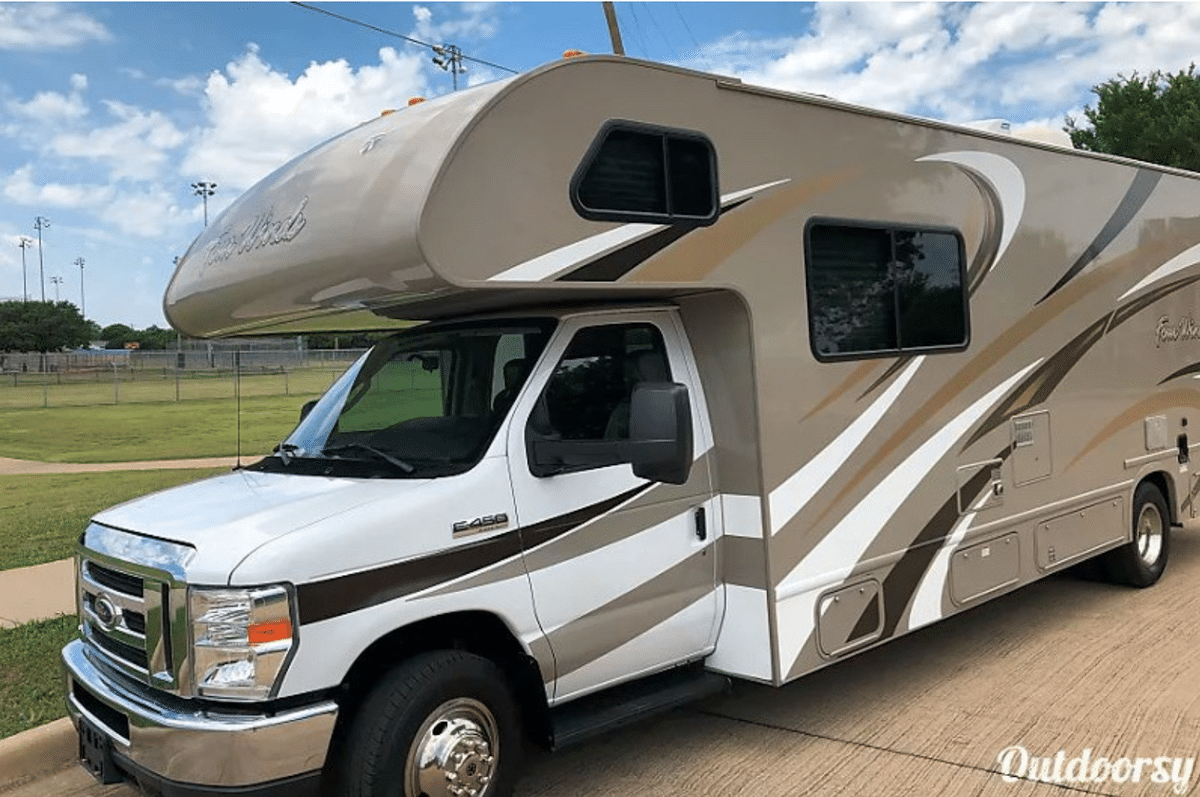 A Class C Motorhome has a section that extends over the cab. This space is typically utilized as an extra bed area, but it can also be turned into storage.
Class B Motorhome
Class B Motorhomes, often referred to as a camper van because they are built on a van chassis, are small motorhomes with minimal footprint. However, they offer only basic amenities and living space, so take that into consideration!
Click here to see a list of the best camper vans with bathrooms.
Truck Camper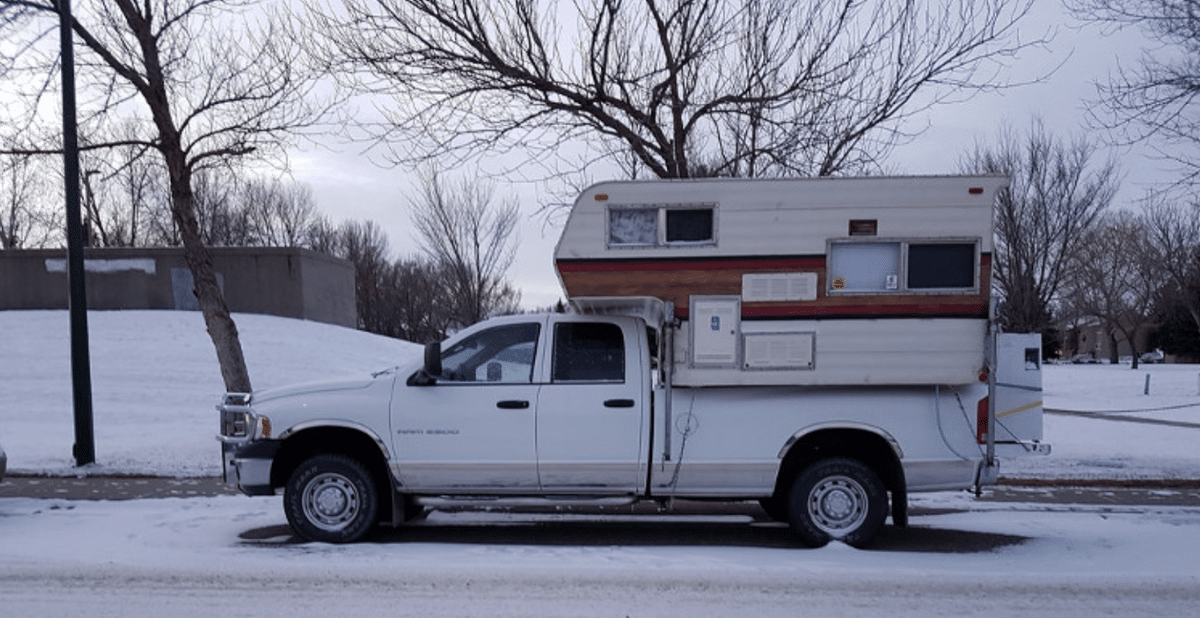 A truck camper is nothing more than a camper placed in the bed of the truck!
While it offers the most flexibility in terms of where you can fit your vehicle and ease of driving, it is also the smallest amount of living space. You' do most of your living outside when you use one of these – which isn't a bad thing!
School Bus Conversion (Skoolie)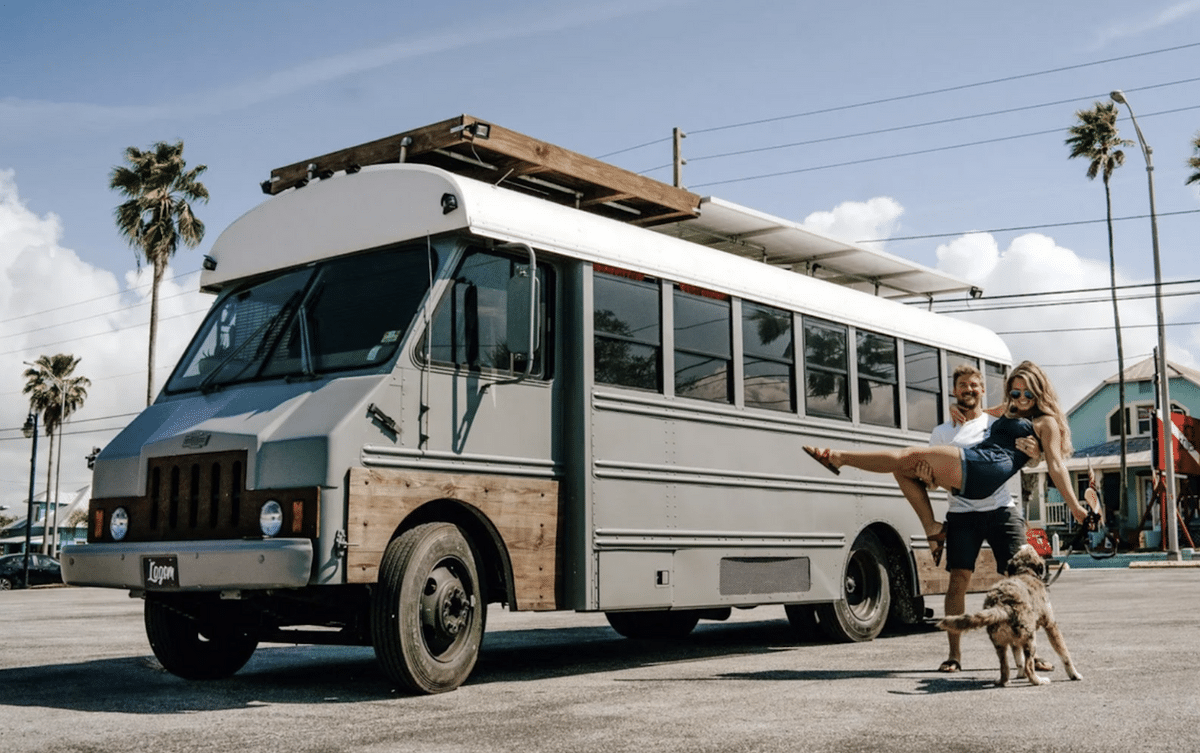 A skoolie is a converted school bus made to be a recreational vehicle! You remove the seats, add some insulation, and build it out.
Keep in mind, however, that Skoolies can be difficult to insure unless you hire a professional conversion company to build them out for you. So they may not be the best choice.
Towable Campers
Your other option is to get a towable RV that you pull behind your vehicle.
These RV types include:
Fifth Wheel
Travel Trailer
Teardrop Trailer
Pop Up Camper
Toy Hauler
Fifth Wheel Trailer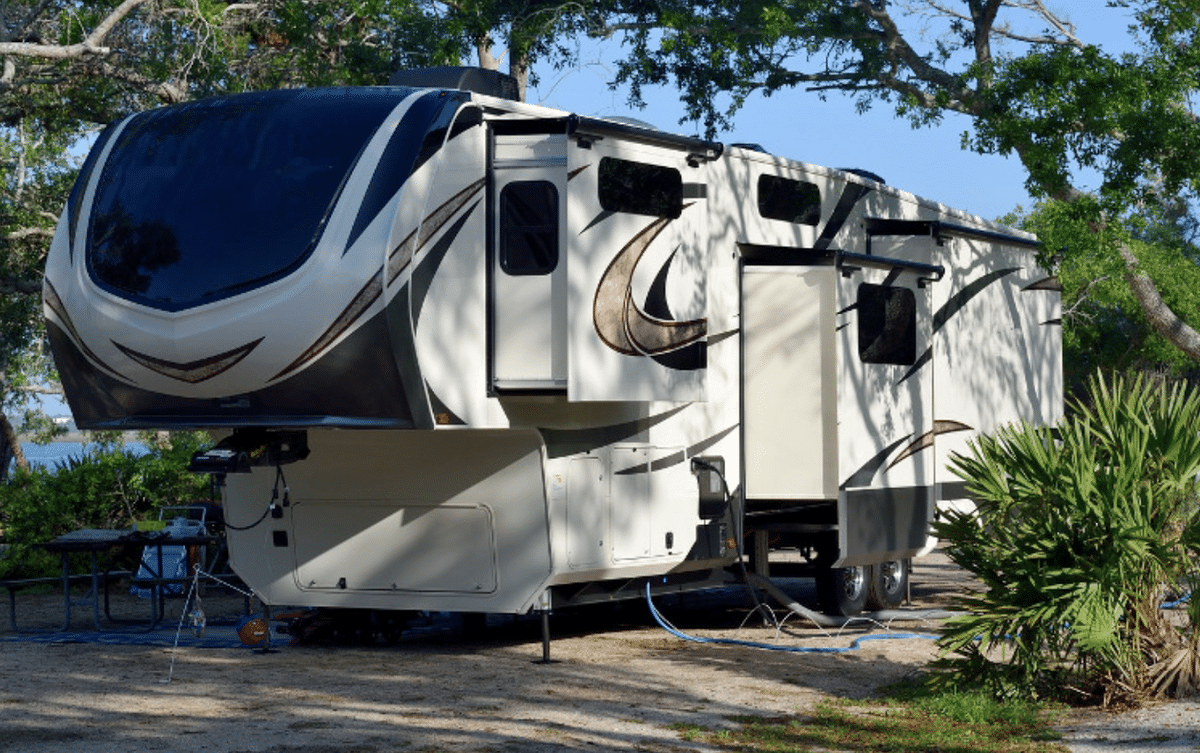 A fifth wheel is the towable equivalent of a Class A RV. They are huge, luxurious, and offer the most amenities of all the types of RVs.
However, fifth wheel trailers are also the heaviest and most difficult to maneuver. It requires a strong pickup truck to tow a fifth wheel, and you're limited to where you can park it. Make sure your vehicle can handle the weight of these guys or it will kill your suspension and, eventually, your engine!
Travel Trailer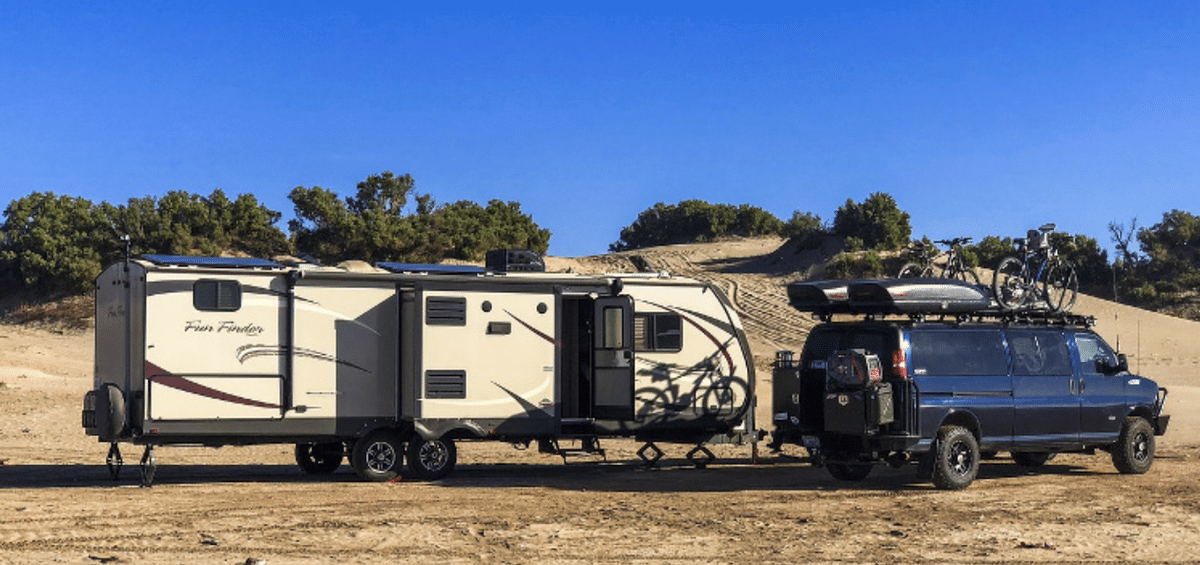 Travel Trailers come in ALL shapes and sizes. From lightweight mini campers to giant travel trailers with an attached toy hauler, you can find whatever you need.
Like Class C motorhomes, travel trailers offer the most flexibility of any type of RV. If you want something in a travel trailer, it probably exists. One of the most popular types are travel trailers with a bunkhouse so there's room for the whole family.
Teardrop Trailer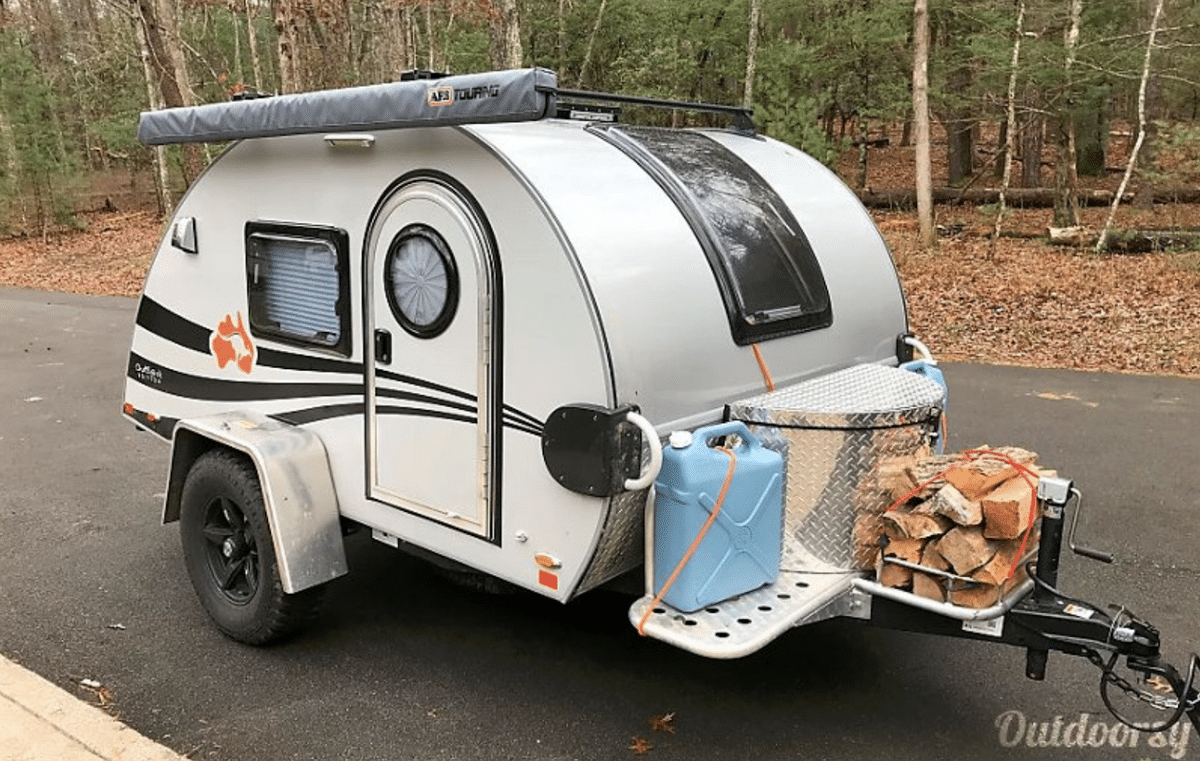 A teardrop trailer is exactly what it sounds like – a trailer shaped like a teardrop!
These tiny campers are lightweight, easy to maneuver, and can fit almost anywhere. You can even get off-road trailers that can be pulled by a 4×4 vehicle and taken to cool remote locations most campers couldn't get to!
Pop Up Camper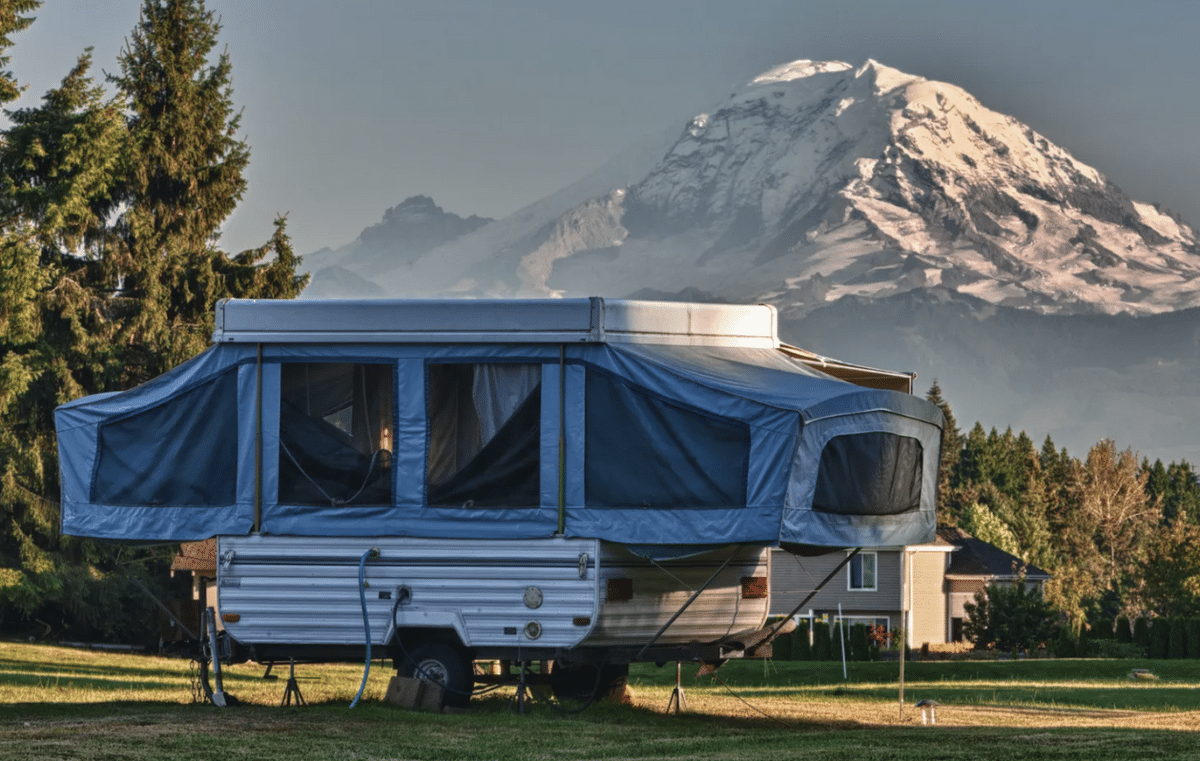 A pop-up camper trailer is exactly what it sounds like as well – a camper trailer that "pops up" to open up and become bigger!
The benefit to pop-up campers is that they are super lightweight for the amount of living space they provide. This means you can tow pop-up campers with small vehicles like a car or SUV!
A-Frame Trailer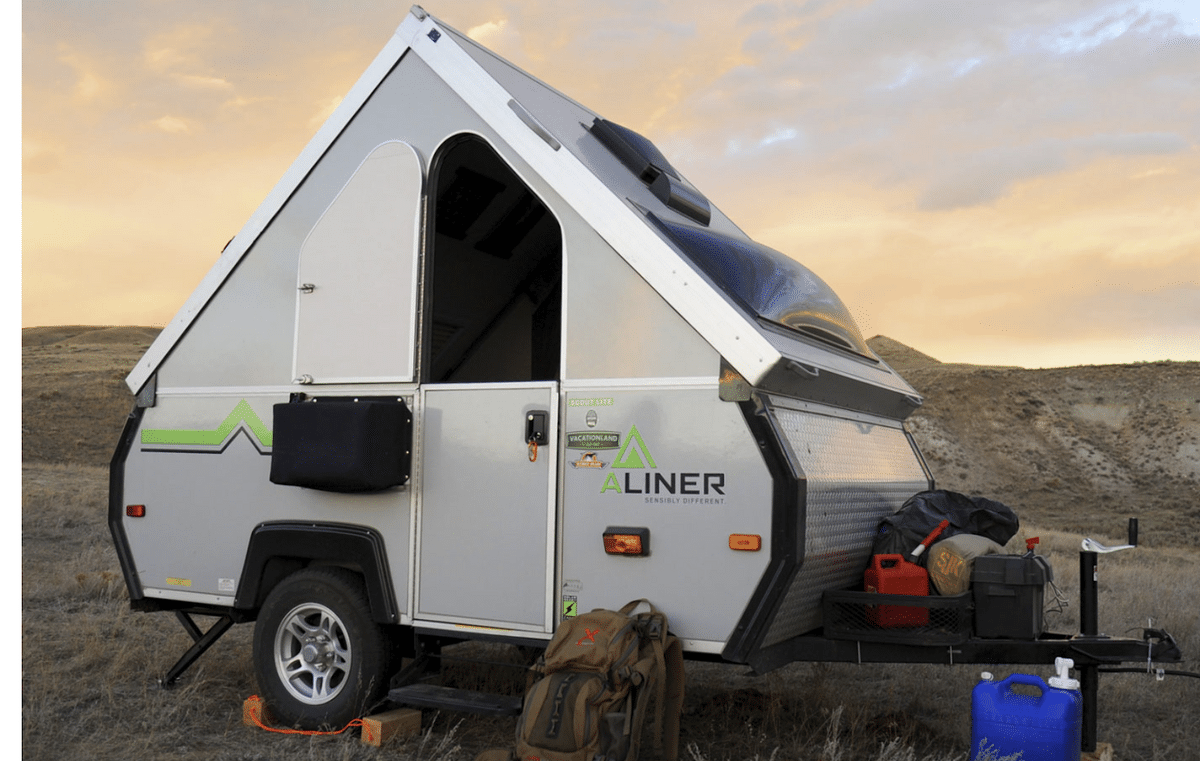 An A-Frame camper gets its name from its shape – they look like an "A". These types of travel trailers are also lightweight and easy to tow. They're similar to pop ups because the "A" shaped roof actually pops up and lowers!
But, they offer limited storage space and interior space. They're great for people who want to keep their footprint small and live in a unique-looking camper!
Toy Hauler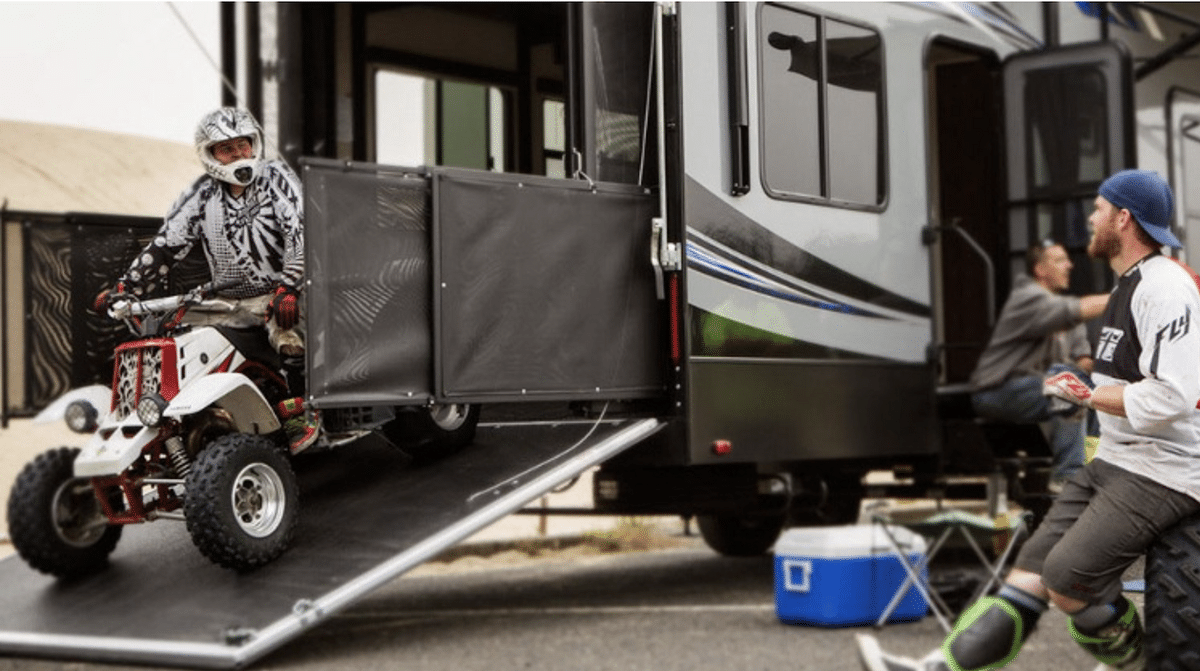 A toy hauler is a camper that has a garage space in the rear for any "toys" you might want to bring camping, such as dirt bikes, ATVs, or motorcycles.
Both travel trailers and fifth wheels can also be toy haulers! Toy Haulers aren't their own specific type of RV, they are more so in addition to other types of RVs.
Ready to learn more about all the options? Check out some of our "best of" lists to find the best RV in the type you want to buy:
How to Decide Which RV is Right For You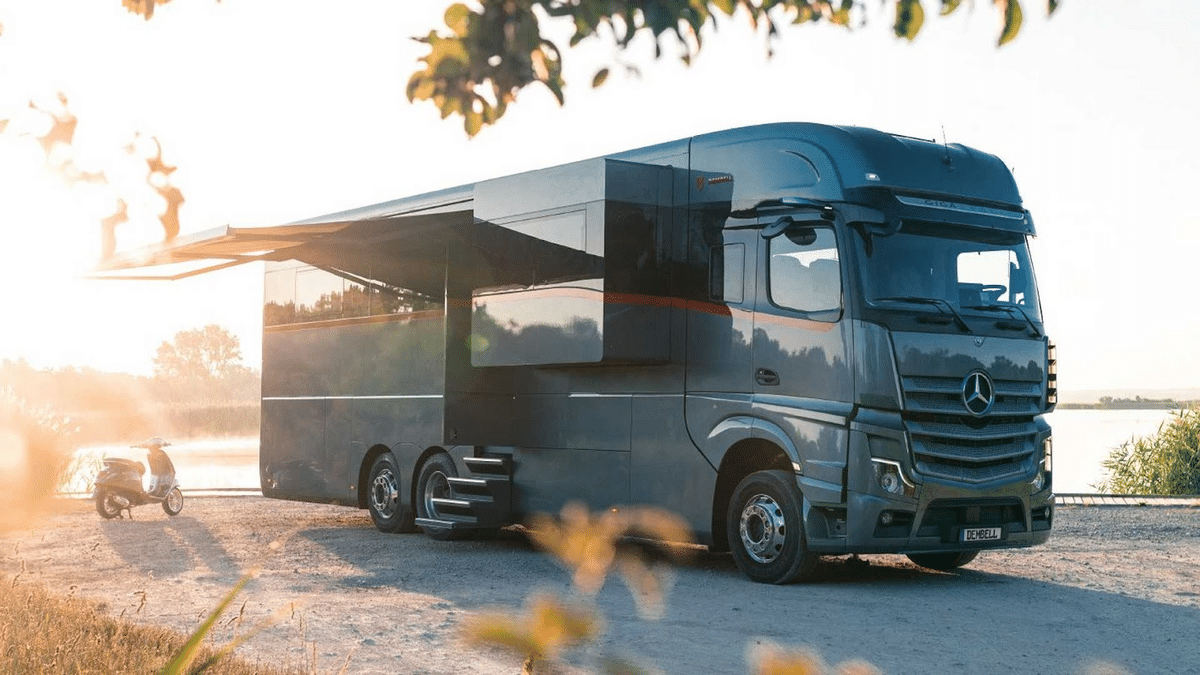 Finding the perfect rig for your RV adventure can be tough. There are, however, ways you can narrow the search down a bit.
Here are some things you should take into account when trying to find the perfect rig for you:
Figure Out What Type of Camping You'll Be Doing
Whether you plan on staying at campgrounds or boondocking in the great outdoors, you have options! We'll talk more about this in the "Where to Go RVing" section below, though.
Note: Depending on the size of your rig, you may not be able to visit certain locations. If you get a large Class A for example, you might not be able to take it on difficult backgrounds. Also, many state and national parks and even campgrounds can't accommodate rigs over 30'.
But if you want to stick to big, luxurious RV resorts, a bigger rig won't be a problem for you!
Determine How Much Space You Need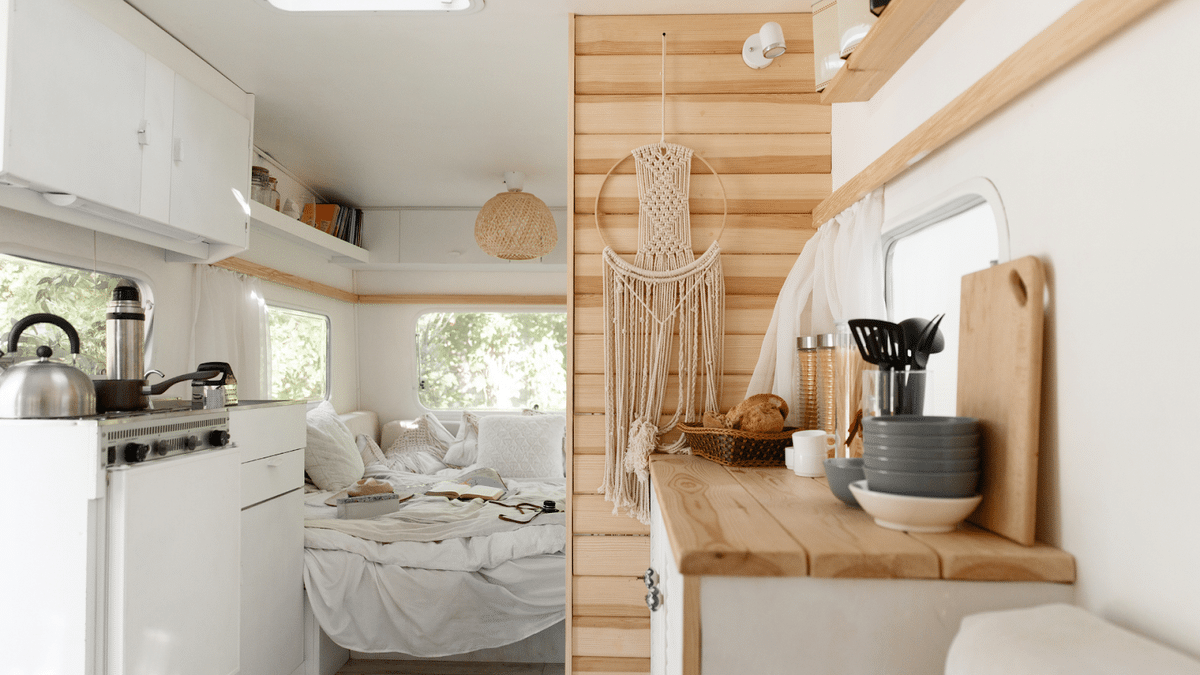 Whether you plan on RVing alone or with family, you need to figure out how much space you want. Do you want a full bathroom in the RV? A nice, big comfy bed? Do you want a large living area to spend time in?
If you're a family of four looking for a small RV, for example, you have options. You can still get a queen bed, full bathroom, decent sized living space, and (sometimes) bunk beds, even in a smaller camper!
If you have a large family that you plan on RVing with, or just like your space, you'll need a bigger camper.
Before you buy an RV, you can find a large RV rental to see if it fits the needs you have! We recommend you do this because you may find that you don't need as much space as you originally thought.
Narrow Down Your Options by Budget
How much do you want to spend on your RV? Are you willing to spend more money on a brand new rig or would you rather purchase a used rig and save your money for campgrounds and other RV travel adventures?
To put things in perspective, a new motorhome can range anywhere from $100,000-$250,000+. Used RVs can start around $50,000-$75,000+.
But smaller rigs can be much cheaper, especially older used rigs. There's a camper for almost any budget!
Everything You Should Know About RV Loans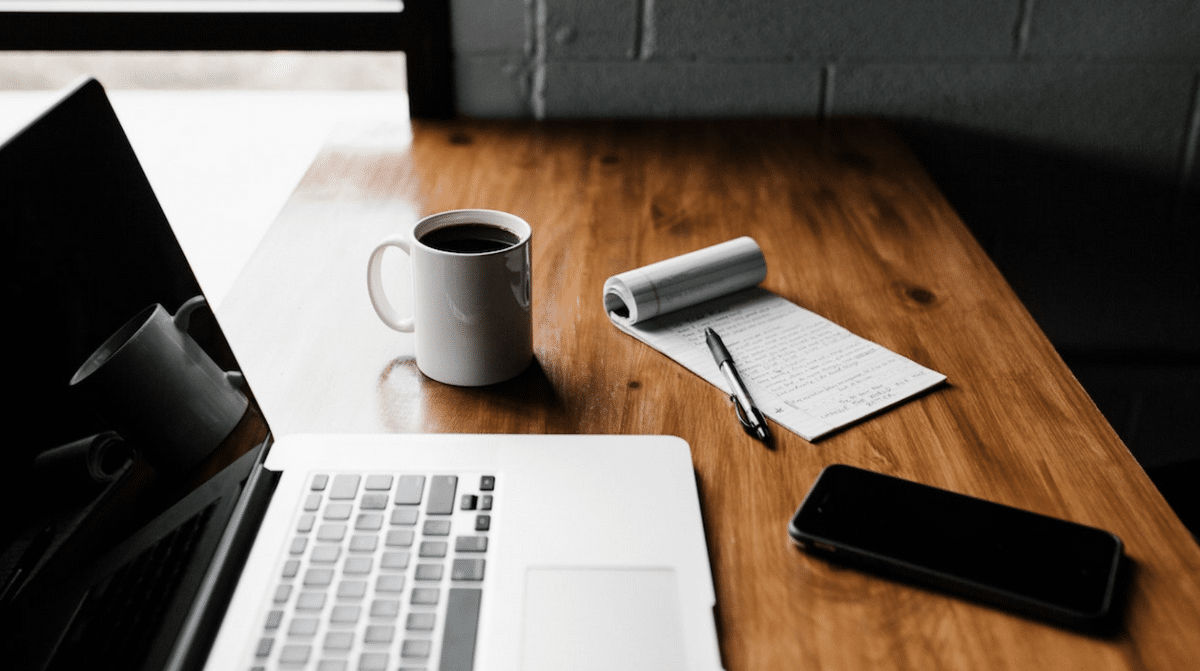 This section will teach you everything about financing your RV from getting the best rates on your loan to understanding how RV loans work.
How does an RV loan work?
Typically, you'll sign an agreement detailing the specifics of the loan, such as:
The loan term (the amount of time you have to pay back your loan)
The annual percentage rate (APR)
Monthly payment amount (which varies depending on your loan amount).
It's important to note that most RV loans are secured loans, which means you use the RV itself as collateral. For as long as you owe money on your loan, the lienholder has a financial stake in your RV. If you're unable to pay back the loan, the lien holder can (and will) take possession of your RV.
Click here to read more about how RV financing works (we talk about APR, lienholders, loan terms, and more).
What are typical RV loan terms?
A typical RV loan term ranges from 10-15 years.
However, some banks, credit unions, and other finance companies will extend the loan term up to 20 years (which can cost you about $50,000+ on qualified collateral).
Keep in mind that the loan term will vary based on how new (or used) your RV is. That being said, the value of an RV depreciates over time even if you take care of it (and upgrade certain things both internally and externally).
An RV typically drops 30% in value after buying it and driving it off the lot, while a used RV won't lose as much value over time.
How to Get the Best RV Loan Rates
Getting the best rates on an RV loan can be difficult, but there are some ways to improve your chances:
Make a higher down payment on the loan
Take a shorter loan term
Have a good credit score/improve your credit score
Buy a less expensive RV / negotiate a better deal
Depending on how good your credit score is, you could have a financing rate as low as 3.99%! With poor credit, however, the interest rates will be much higher.
You typically need a minimum credit score of 550 to even qualify for an RV loan. But higher will always be better.
One thing you can do if your credit score is below 600 is save up some money for a larger down payment. This will give you a higher chance of getting the loan and decrease your APR..
You can also apply for bad credit RV loans if you really want an RV before you're able to build back your credit.
Wondering what your loan rate and payments will be? Click here to use our RV loan calculator now.
Insuring Your Camper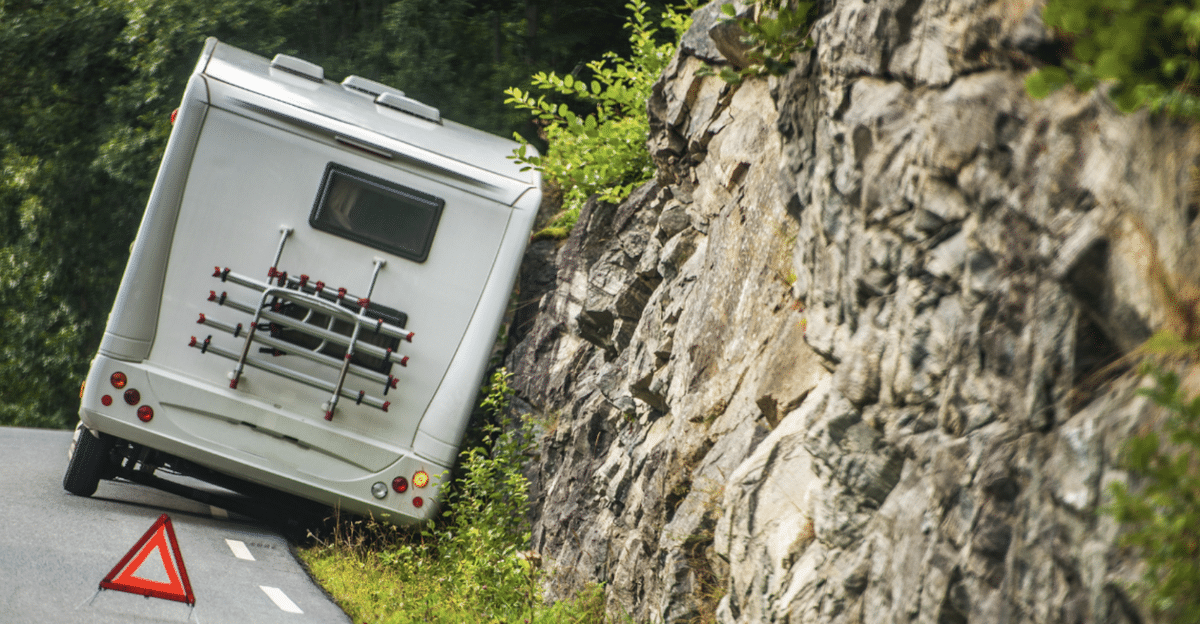 RV insurance can be confusing. For example, did you know that most travel trailers don't necessarily need insurance? With homeowners insurance loopholes and full-time VS part time insurance, you might not know where to get started.
We're here to help!
What RV Insurance Does & Doesn't Cover
To better understand what your RV insurance covers, we've broken it down into groups:
Basic RV Insurance Coverages:
Bodily injury liability: If you're responsible for a car accident, bodily injury liability coverage pays for the medical costs of the people who are injured excluding yourself. This coverage also helps cover payment for legal defense in the event you are sued for damages.
Property damage liability: Property damage liability insurance covers you for any financial liability that occurs should you get into an accident and cause damage to someone else's property.
Uninsured motorist: This is intended to replace someone who has no insurance and was at fault in an automobile accident.
Underinsured motorist: For situations where the other driver has insurance but not enough to cover the entire claim.
Comprehensive and Collision coverage: Comprehensive coverage is for events outside your control that are not caused by a collision (such as weather, vandalism, and theft). Collision coverage is for damage resulting from an accident with another vehicle or object.
Medical payments: This coverage extends to emergency transport, medical bills, follow-up doctor appointments, and funeral costs.
Optional RV Insurance Coverages:
Roadside assistance: This insurance covers services ranging anywhere from towing, battery-jumping, flat tires, lockout and locksmith services, fuel delivery, and extrication or winching services.
Replacement cost and scheduled personal effects: This insurance provides financial protection for all possessions you bring into your RV. This includes items like clothing, computers, cameras, shoes, eyeglasses and more.
Vacation liability: This insurance provides personal liability coverage only when the motor home is parked off public roads and while the unit is used for recreational purposes. It does not overlap with or apply to any loss payable under automobile liability coverage.
Full-Time RV Insurance Coverages:
Medical Payments: Covers medical expenses for those injured in or near your RV.
Personal Liability: Pays for property damage and any/all injuries you're responsible for due to an accident while parked.
Loss Assessment: Pays for fees charged by an association that covers repairs to common areas or parts of the property where your RV is parked.
Note that full-time RV insurance is more expensive than regular insurance because it also acts as a sort of homeowner's insurance policy as well. And it is required if you live in your RV for more than 6 months out of the year!
Also note that RV insurance doesn't cover pets – but you could get a separate pet insurance if your furry friends are traveling around with you!
When is RV Insurance Required?
If you're actively driving a motorhome, RV insurance is a requirement to legally drive on the road in most states.
But if you're storing your RV for the winter or you own a towable trailer, you technically don't need insurance on your RV (as long as you own it outright).
Click the following links to learn more about RV insurance on specific types of rigs:
This is also a good time to mention that you can save with seasonal RV insurance to only have coverage while it's actually being used.
Is Your RV Covered By Your Homeowner's Insurance?
Yes! Your camper is covered under your homeowners insurance policy as long as it's parked or stored on your property.
Your camper will be listed under "personal possessions" while on your property, so if any natural damage happens (like a tornado or hurricane), it'll be paid out as a part of your homeowners insurance's personal property coverage.
Once you remove the RV from your property, however, it's no longer covered.
How Much Does RV Insurance Cost?
RV insurance costs change not only based on your policy and add-ons but on where you live as well. Some other factors include:
The type of RV you have
The age & condition of your RV
The experience you have driving your motorhome
Past accidents & traffic violations
How much you drive
Your zip code
How many claims you file
Where you travel
The type of RV coverage you buy
Which RV insurance company you choose
Click here to learn how to get the cheapest RV insurance possible.
Best RV Insurance Companies
If you're wondering what the best RV insurance companies are, we've got you covered. Here are a few companies that we highly recommend:
Each company offers both full-time and part-time insurance for various towable and motorized RVs.
Where to Go RVing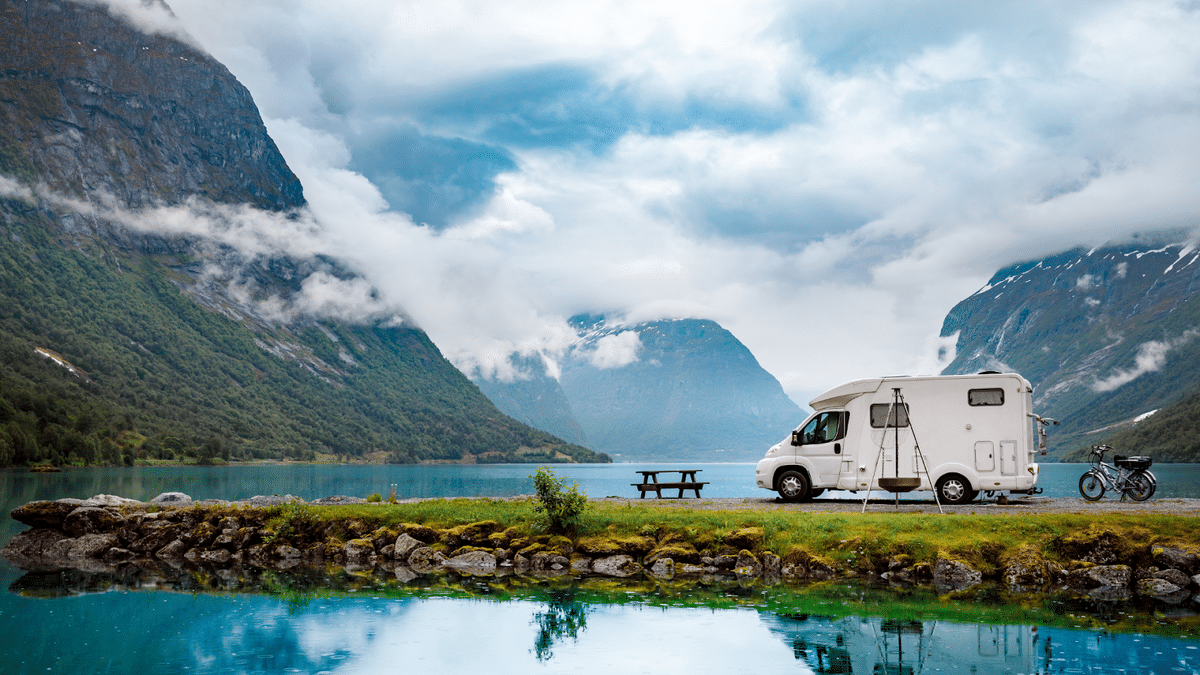 Ready to find some amazing RV destinations? We thought so!
Whether you want to stay at a National or State Park, luxury RV resort or campground, or find places to camp in the wild, we've got you covered.
National Parks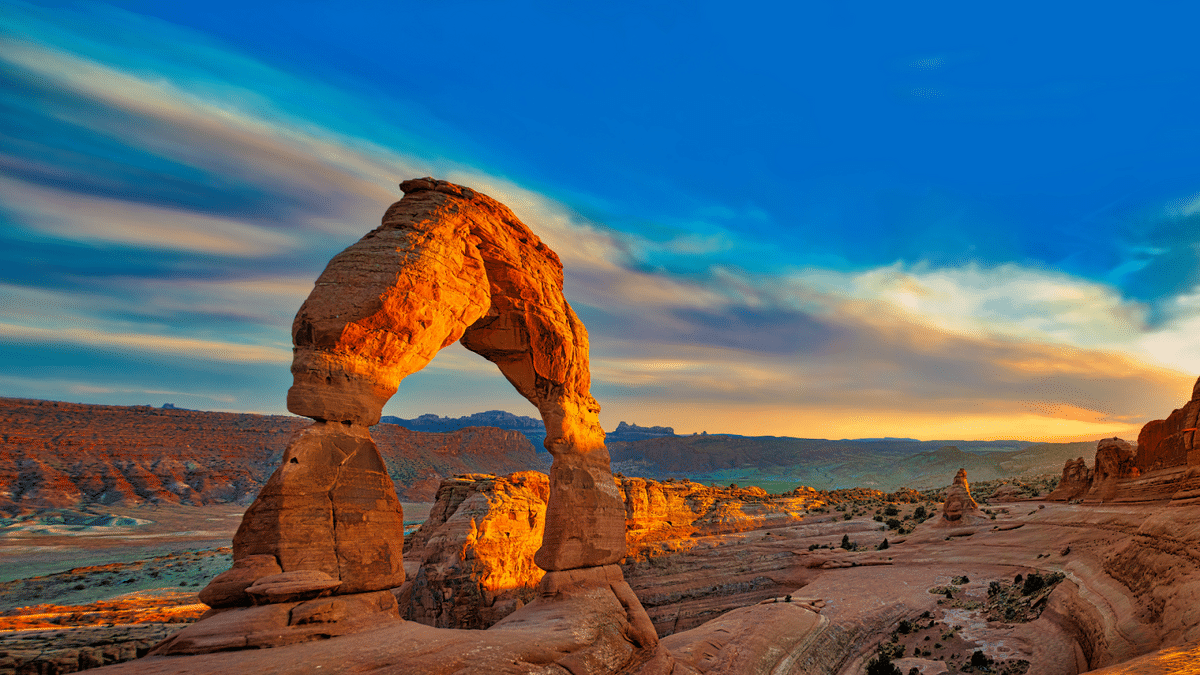 We love staying at National Parks when we go RVing. The RV park campgrounds are typically clean, there are tons of things to do, and you get to fully immerse yourself in both nature and culture.
From wild animals that you typically wouldn't see everyday (such as bighorn sheep, mountain goats, pikas, and more) to all of the natural, stunning views that mother nature provides, you're sure to have a great RV story to tell by the end of your trip.
Keep in mind that most National Parks don't allow RVs that are more than 30 ft in length. Some campgrounds don't have the room to host campers any bigger than that and there are some narrow roads that your rig wouldn't be able to fit on comfortably.
Most campgrounds will have this listed on their website before you book, but if you don't see a limit as to how long your camper can be, it's a good idea to ask!
If you want to stay at a National Park, be sure to book in advance as the lots can fill up months in advance.
Check out some of our National Park guides:
State Parks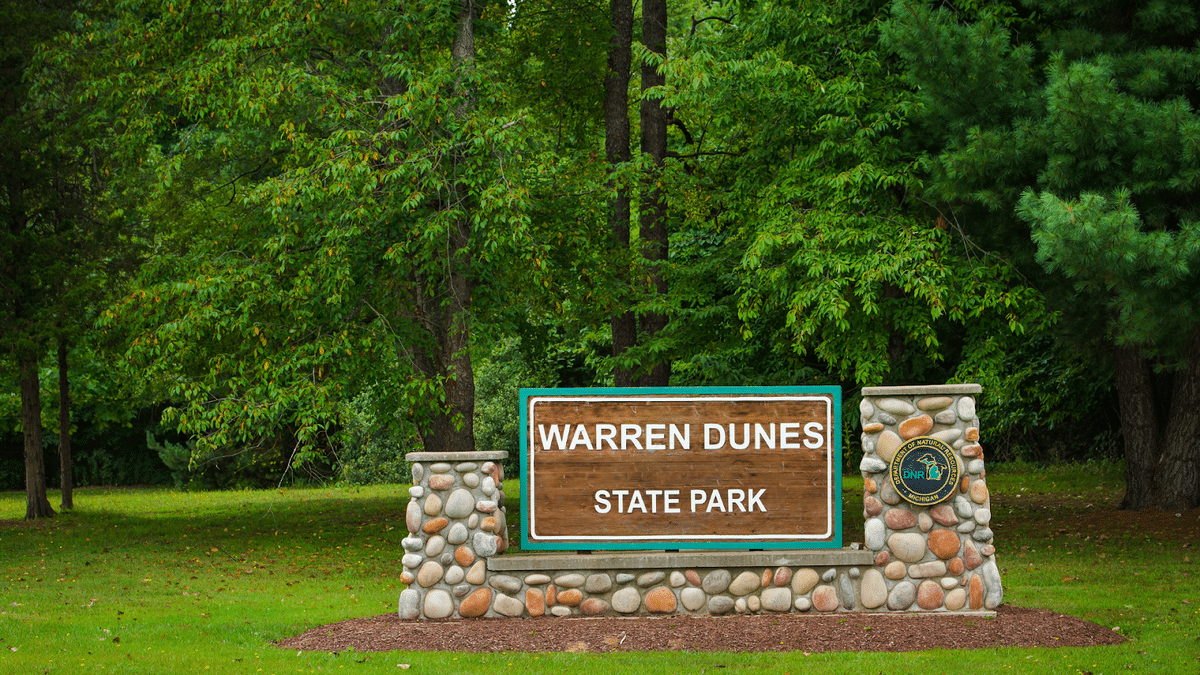 RVing in State Parks offers tons of outdoor recreation activities for you and the family. Between kayaking, fishing, boating, hiking, and more, you'll never be bored at a State Park.
Most State Parks offer full hookups, dump facilities to empty your grey water tank, and more! Like National Parks, State Parks typically require your camper to be under 30 ft in length or less.
When we went camping in Kauai, we stayed at some beautiful State Parks with some of the best views we've ever seen!
RV Resorts & Campgrounds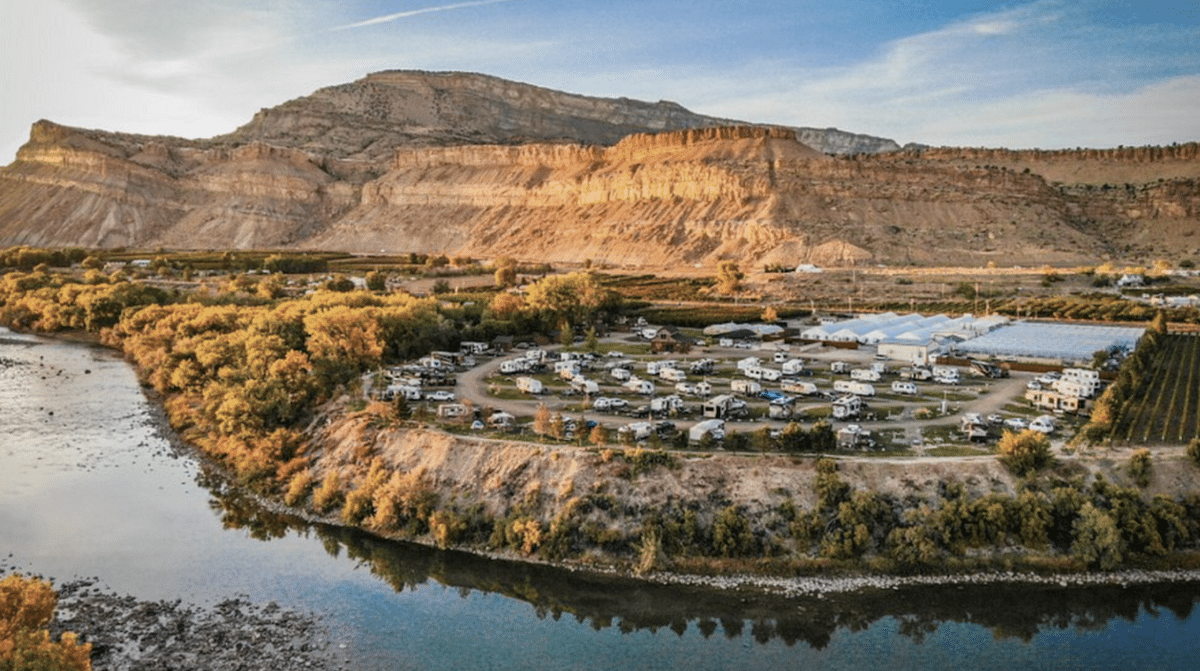 There's nothing better than going to a luxury RV resort or campground for a relaxing vacation.
While we'd never pass up a good campground in the woods, sometimes you want a bit more. Luxury resorts have resort amenities like extended driveways, casitas, patios with propane grills and outdoor furniture, grass-lined concrete pads, outdoor lighting, gas fire pits, and even fenced-in areas for dogs.
You'll also get:
Full hookups
Shade trees & natural beauty
Satellite or cable services
Excellent Wi-Fi
Big pull-through spaces
Some premier RV resorts even have honey wagon or on site concierge services that will come by and empty your tanks, refill your fresh water tanks, and take out your garbage!
Boondocking & Dry Camping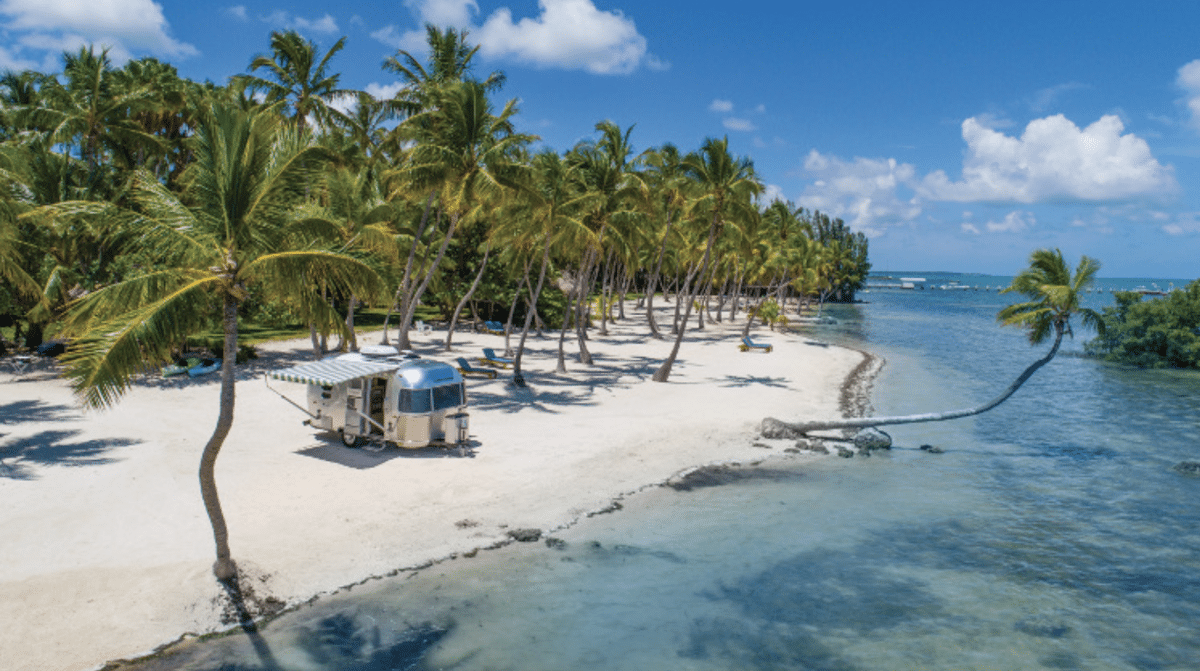 If you've ever heard the term "dry camping", you know what boondocking is!
Boondocking is a term used for camping without hookups. This means you are not connected to water, sewer, or electricity. It can be done in an RV, camper or tent and, believe it or not, there are tons of places you're able to boondock!
The most common places are:
Parking Lot Overnight Stays
Developed Campgrounds with No Hookups
Undeveloped Campsites (AKA Wild Camping)
You may also have heard the term "dispersed camping". Dispersed camping specifically means camping outside of a campground. It's often also called "wild camping".
Boondocking, on the other hand, can still be done inside a campground. While both boondocking and dispersed camping are done without hookups, staying at a campground without hookups is considered boondocking, not dispersed camping.
Click here to learn how to find free camping!
Stealth Camping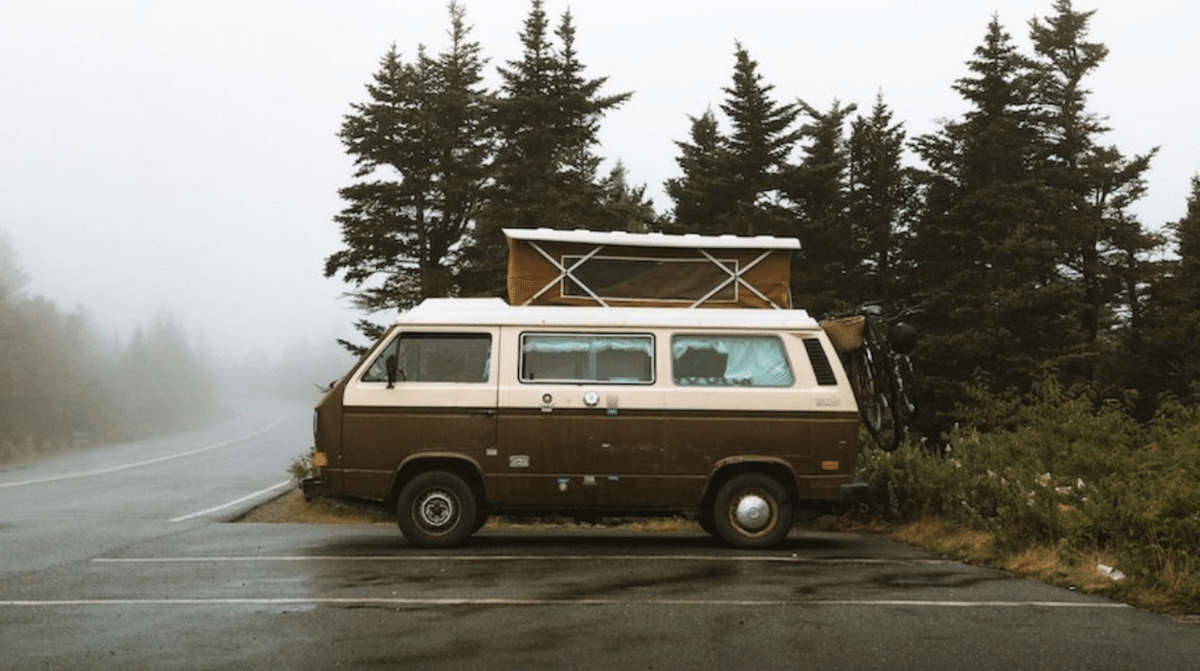 Stealth camping is the art of sleeping somewhere without anyone knowing. This can be done in a van, car, truck, or any other type of vehicle that isn't obviously a camper.
For the most part, urban stealth camping is legal – however, there are a few instances where stealth camping is illegal.
Larger cities prohibit you from stealth camping, but not all cities abide by the same laws. Many cities have made it illegal to park your car along city streets between the hours of 2:00 AM to 5:00 AM.
Police and parking enforcement can use these laws to evict you from your parking spot, or even give you a citation.
We recommend getting a dark, inconspicuous van if you plan on stealth camping.​​ Some of the best stealth camper vans on the market are:
As long as it's ​​small and compact (and doesn't take up too much space), you'll be good to go!
How to Test the RV Lifestyle with an RV Rental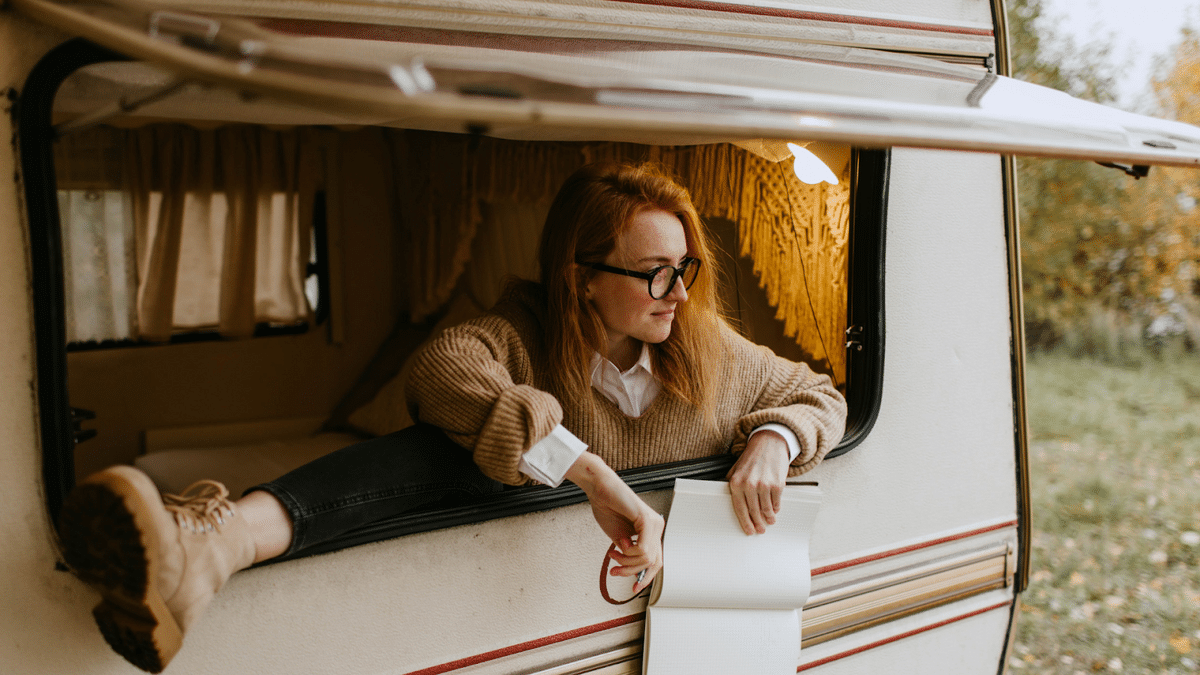 If you're looking to rent an RV for a vacation, or rent before you buy, this is the section for you!
Renting an RV is the best way to get a feel for what the RV life will be like. If you stay at a campground, you'll have fellow RVers to talk to and most of them will be more than happy to help out a new RVer like yourself!
Note: Most companies require you to be 25 – but there are a few that will let you rent an RV when you're 21. Click here to read more about RV rental requirements.
Best RV Rental Companies
Before you can rent an RV, you need to find the best RV rental company.
Here are some of the rental companies we recommend to help find your dream RV:
Outdoorsy – We love Outdoorsy. After using their service, meeting their team, talking to several RV owners who rent through them, and calling their customer support multiple times, we can honestly say you can't go wrong with them. Click here to read our full Outdoorsy review.
RVezy – RVezy is an excellent platform. They might not have the largest selection of RVs, but they're trustworthy and have some of the best customer service in the industry. Click here to read our full RVezy review.
RVshare – RVshare is a great peer-to-peer RV rental company. RVshare customers get a 5% cash back on future trips and you get free 24/7 roadside assistance with them! Click here to read our full RVshare review.
Wondering if one RV rental company is better than the other? We wrote about that, too. Click here to read our Outdoorsy vs RVshare guide.
We also have a guide on the best camper van rental companies on the market today, if you're thinking about a camper van specifically.
Types of RV Rentals
Between camper vans, travel trailers, pop up campers, motorized RVs and more, it can be tough to figure out what type of RV you should rent.
Here are some options:
Popular RV Rental Destinations
Want to rent an RV in the location you plan on visiting? Good news – you can!
With Outdoorsy, you're able to book an RV in advance in the state you'll be visiting and, bonus, some of the RV owners on Outdoorsy will drive their RV to the campground you plan on staying at (which means all you have to do is get to the campground to pick up the keys!).
Here are a few places we recommend you go RVing at least once in your life:
Other FAQs About RV Life
It's almost time for you to pack your bags and go RVing yourself! Before you go, check out a few FAQs we get asked all the time:
What is the difference between camping and RVing?

When you go RVing, you're going camping. They are one and the same!

However, when someone says "camping", they're usually referring to tent camping. RVing, on the other hand, is often called "glamping", which stands for "glamorous camping". It's camping in style!
What do people do when RVing?

When you go RVing, you're not limited to what you can (or can't) do.

For example, you could go:

Hiking
Kayaking
Rock climbing
Fishing
Boating
… and more

You can also leave your rig at a campground while you explore the town nearby. Go to restaurants, check out the local museums, find a cool mom & pop shop, the list could go on and on!
Do you need a special license to drive an RV?

Typically, no! You don't need a special license to drive an RV. There are some exceptions, though.

If you plan to drive an RV with a gross vehicle weight of more than 26,000 pounds, you must get a Class E driver's license.
Is it difficult to drive an RV?

Driving an RV isn't difficult, it just takes practice. It's a much bigger vehicle than what you may be used to so you'll have to take it slow at first.

When driving a pickup truck with a fifth wheel, you may feel a bit uneasy at first. Depending on the hitch you use to tow your rig, you may feel a bit more sway.

With practice, you'll get better at driving these large vehicles and be able to navigate them through the smallest roads!

Check out these RV safety tips for more info on how to stay safe on the road.
How fast should you drive an RV?

It may take you longer to get to your destination, but the max highway speed you should drive is 65 mph. RVs are large vehicles that can cause some serious damage if you lose control on the highway.

Not to mention if you stay under 65 mph while driving on the highway, you'll get optimal fuel efficiency.
Can you walk around an RV while driving?

If you're towing a camper, it's illegal to be inside of it while driving. Towable campers aren't designed to protect passengers while traveling and maneuverability may negatively impact your trip if there are people inside the trailer while towing it.

With motorhomes, it's illegal to walk around your camper while moving. You must be seated with a seatbelt on at all times. However, there are people who do get up to grab the occasional snack. We don't recommend doing this for your safety – you never know when the driver will have to make a sudden brake while driving!
How do you start living in an RV?

Living full-time in an RV isn't for everyone. But for nomads and wanderers, it's a way to experience freedom, travel, and even to save money.

You could live in a Class A that resembles a small house, built with a full bathroom, bedroom, kitchen with an island, fireplace, and more.

Or, you could live in a van that has nothing more than what you'll need on a daily basis!

Here are a few steps to help you get started:

Shop around to determine the rig that's best for you.
Insure your rig with as little (or as much) coverage as you think you'll need.
Fill your RV with the essentials you'll need while gone.
Figure out where you'd want to stay and book your site.
Inspect your RV before you set out on your trip.
Head out and enjoy!
Helpful Guides to Get Started RVing
By this point, you should be ready to pack up and go RVing without having any more questions! But, if you do, be sure to leave them in the comments below.
Before you go, check out these helpful guides: