Need an RV Insurance Quote?
Click the button below to view the best rates from National General!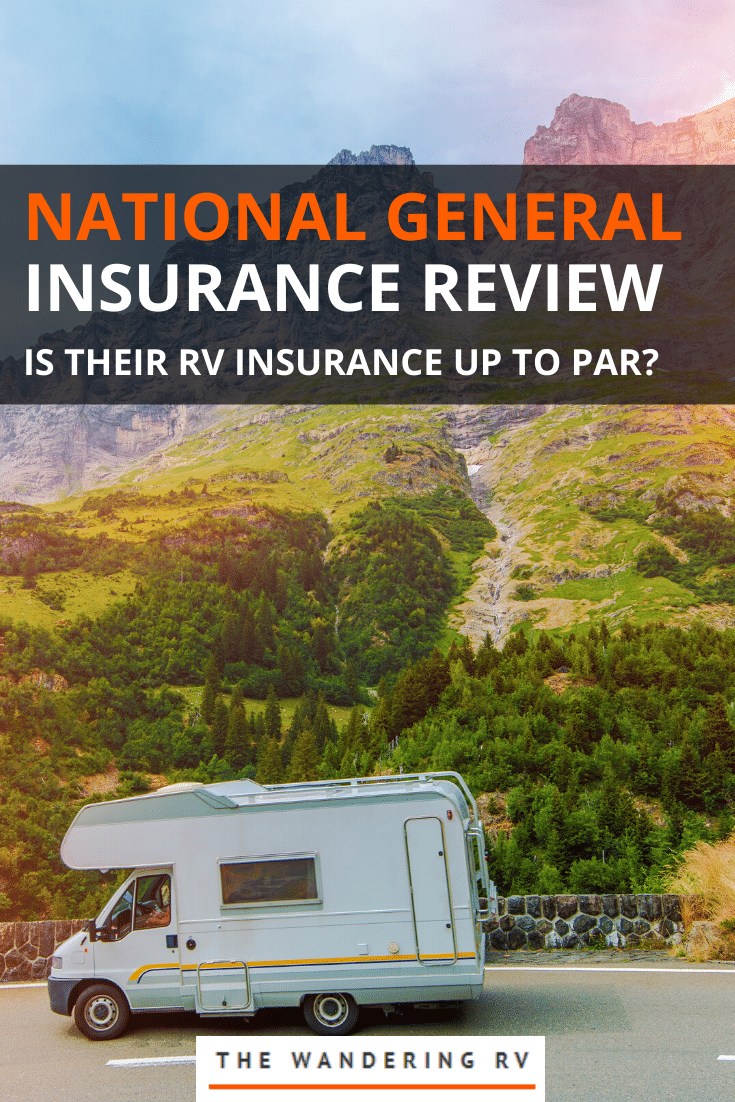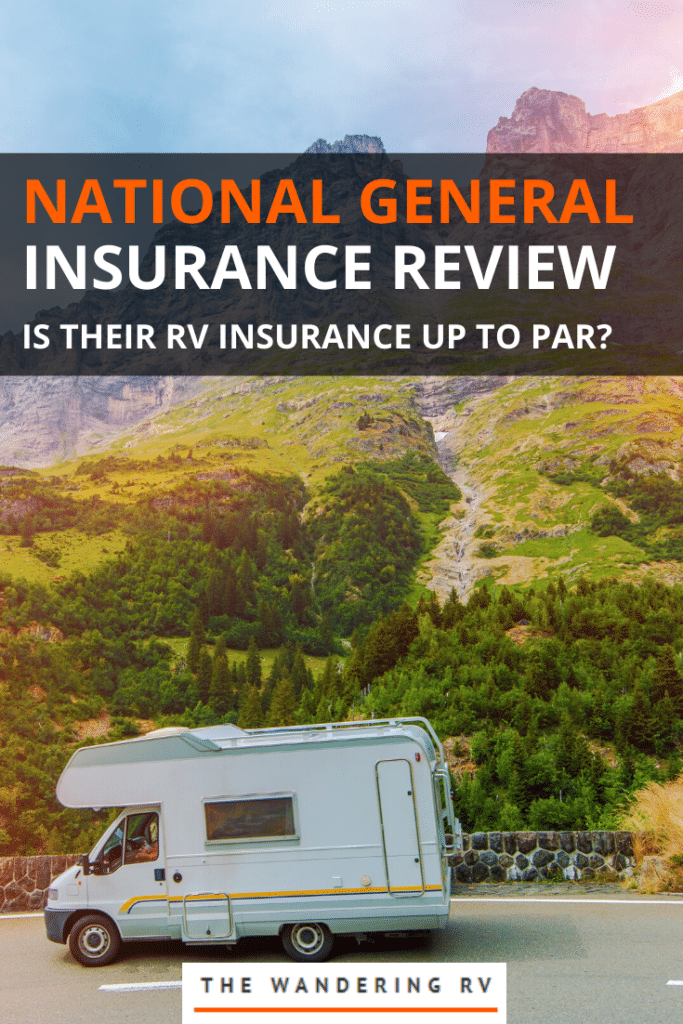 Thinking about getting RV insurance from National General?
In today's article, we do a deep dive on National General's insurance options, costs, discounts, and customer service so you can make an informed decision…
And get the best deal possible on your RV insurance!
Let's dive in.
Table of Contents
Note: Some of the links in this article are affiliate links. This doesn't cost you any more than normal. Read our disclaimer for more info.
National General RV Insurance Overall Rating: 4/5
When you need insurance for your recreational vehicle, you need a unique policy—and when you're trying to decide on an insurance type for your RV, you need all the information you can get. After all, RV insurance isn't the same as auto or home insurance.
Luckily, National General Insurance provides all the information you need in their learning center. There, you can select your insurance type and options like replacement cost coverage, specialized equipment coverage, and much more.
National General Insurance doesn't offer many discounts. Still, they do give you plenty of additional offers to help you save if you get in trouble on the road. They also have excellent customer service, and they'll cover most types of recreational vehicles.
Insurance Coverage & Benefits: 4/5
Since National General Insurance provides insurance specific to RV owners, they give you more than you'd get with a general insurance policy. Think your insurance type doesn't matter? Think again.
National General Insurance knows what kind of coverage you need for your RV, and they know it's not like what you'd get with auto insurance. They have plenty of RV coverage options so you can select the policy that works for you.
Let's look at what you can get with their standard coverages, and explore a little deeper to see what they can offer you.
Basic Coverage
Their basic plan includes liability coverage, and you have options for collision and comprehensive coverage, too. These types of insurance protect your RV from damage caused by accidents or natural disasters.
National General offers these same policy options for home and auto insurance. For more information, visit the learning center on their website.
RV Specific Coverage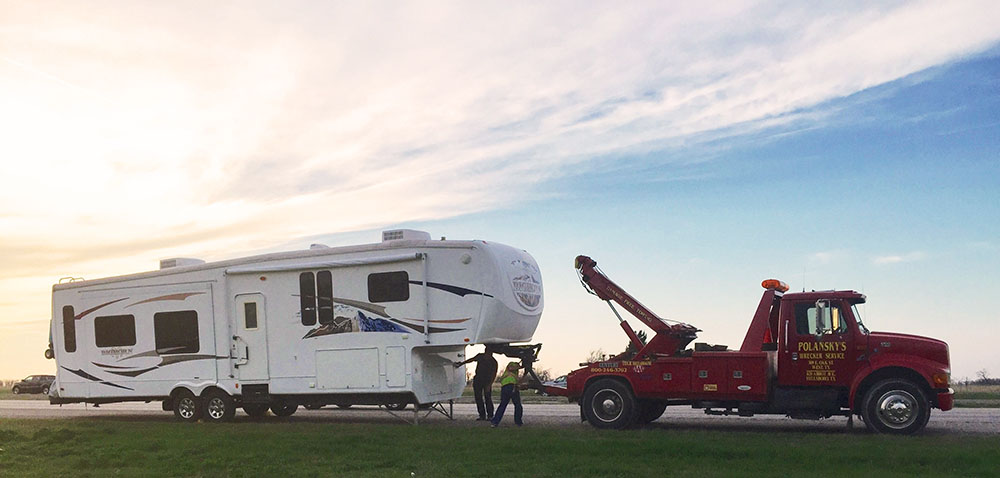 National General Insurance offers far more than the standard insurance package. What types of coverages do they have available to protect your recreational vehicle?
Personal Belongings Coverage: If your belongings get stolen or damaged, they'll cover their worth up to $3,000.
Specialized Equipment Coverage: If you've personalized your RV with custom alterations, including solar panels, specialized equipment coverage protects you if these parts get damaged.
Full Replacement Cost Coverage: Whether your RV gets stolen or totaled, RV replacement cost coverage means you can get a new RV of similar make and model to the one you had.
Mechanical Breakdown Coverage: Mechanical breakdown coverage provides towing to an RV repair facility, as well as up to an hour of on-site labor to fix your RV.
Permanent Attachment Coverage: If you have attachments to your RV like awnings or a satellite dish, National General Insurance will cover it.
Complete General Liability (Full-Timers') Coverage: This coverage functions like homeowner's insurance. In this case, you're using your RV full-time, and it is your home on the road.
Unfortunately, there are a few types of insurance that National General doesn't offer, which you can get with other RV insurance companies like Progressive and Good Sam.
Those include options like pet injury coverage, coverage in Mexico, and vacation liability. Their roadside assistance package is also lacking with the one hour maximum for on-site service.
RVs Covered
National General Insurance covers several different types of recreational vehicles, including:
Class A, B, or C motorhome
Airstream, including Driveable Airstream
Fifth-wheel RV
Travel Trailer
Other RVs
Their website isn't as specific as it could be when it comes to RV coverage. Their learning center gives more information on insurance types and what you need for your RV.
If you're curious or concerned about whether they'll cover your RV, contact them to find out.
National General RV Insurance Costs & Discounts: 3/5
National General's learning center doesn't give much information regarding policy pricing on their website, either. As with auto insurance or any other policy, your premium and deductible vary based on the type of RV you're insuring and your driving record, credit history, and other factors.
Multi-Vehicle Discount
With National General Insurance, you can bundle different types of insurance to get up to 20% off your insurance bill. They let you combine motorcycle, home, RV, and auto insurance to give you a rate that you can afford.
If you have a type of RV you tow with your truck, and you've bundled your auto insurance and RV coverage, you only have one deductible.
Low Mileage Discount
If you drive less than 15,000 miles per year in your RV, you may be eligible for the low mileage discount. With the low mileage discount, the extent of your savings depends on exactly how low your mileage is.
Using National General's mileage tracker, they'll record how much you drive, and give you an insurance discount based on that number. Customers report discounts as low as 13% and as high as 54%.
Need an RV Insurance Quote?
Click the button below to view the best rates from National General!
Customer Support: 4/5
National General Insurance has 24/7 customer support available to answer your questions and talk about any insurance concerns you may have.
But when it comes to the quality of their service, is it as good as their website claims? What do their current and former clients say about it?
The Positive
Many customers said that their customer service experience involved friendly representatives and an efficient insurance claims process. National General says on their website that they pay minor claims within 48 hours, and they handle those by phone. Many of their clients found this to be accurate, and they received compensation quickly.
The Better Business Bureau rates them A+, with reviews calling their customer service representatives "astounding."
The Negative
As with any RV insurance company, National General Insurance isn't immune to negative feedback. While there are fewer negative comments than positive, many of the complaints centered around slow claim processes and poor customer support.
Some clients said National General has the worst customer support they'd ever experienced. Others said, "customer service is not their forte" and that different adjusters gave them different experiences with the company.
The negative reviews haven't made a huge impact on the company's overall BBB score or rating. Customer reviews still put them at almost 3.5 stars.
Additional Offers: 5/5
While National General Insurance offers several coverage options and a couple of hefty discounts, much of the savings on your policy come from additional offers.
Search Assistance: If you total your RV or it's stolen, in addition to replacement cost coverage, they'll help you find a new RV like your old one, so you can save time.
No Charge on New Parts: If you get in an accident, they'll replace your worn out parts at no charge. That includes brakes and tires.
24 Hour Claims Reporting: This insurance company is so confident in their customer support that if you find your experience unsatisfactory, they'll waive a portion of your deductible up to $250.
Theft Reward: Not only do they offer replacement cost coverage, but they also put out a reward to find your RV if it gets stolen.
Pick Up and Drop Off: If you need a rental while you're on vacation, they'll bring it to you, and then return it once you get your RV back.
Free Inspections: Once you've had your RV repaired, they'll inspect it for free to make sure it's safe for use again.
Emergency Coverage: If your RV is stolen or you get in an accident more than 50 miles from home, you won't just be covered for RV replacement costs. They'll also pay you $250 per day for expenses related to food and lodging.
Storage Savings: If you don't use your RV year-round, you don't need to pay for year-round coverage either. When you put your RV in storage, you can suspend your RV coverage to reduce the cost of your policy.
National General RV Insurance Contact Information
If you have questions about RV insurance, your insurance type, or coverage options that you can't find in their learning center, get in touch with their customer service team for information on coverages and policies.
Phone: 1-888-293-5108
Chat: Use the Chat Now function on the contact page of their website.
Mailing Address: PO. Box 3199, Winston-Salem, NC, 27102
Final Thoughts on National General Insurance
If you need coverage on your recreational vehicle that goes beyond what auto insurance and other coverages offer, National General Insurance has the RV expertise to help you protect your property. They offer everything from replacement cost coverage to bundling to mileage discounts that help you save money.
If you're looking for a highly rated insurance company to keep you safe on the road, check out the National General Insurance learning center for more information.
Need an RV Insurance Quote?
Click the button below to view the best rates from National General!