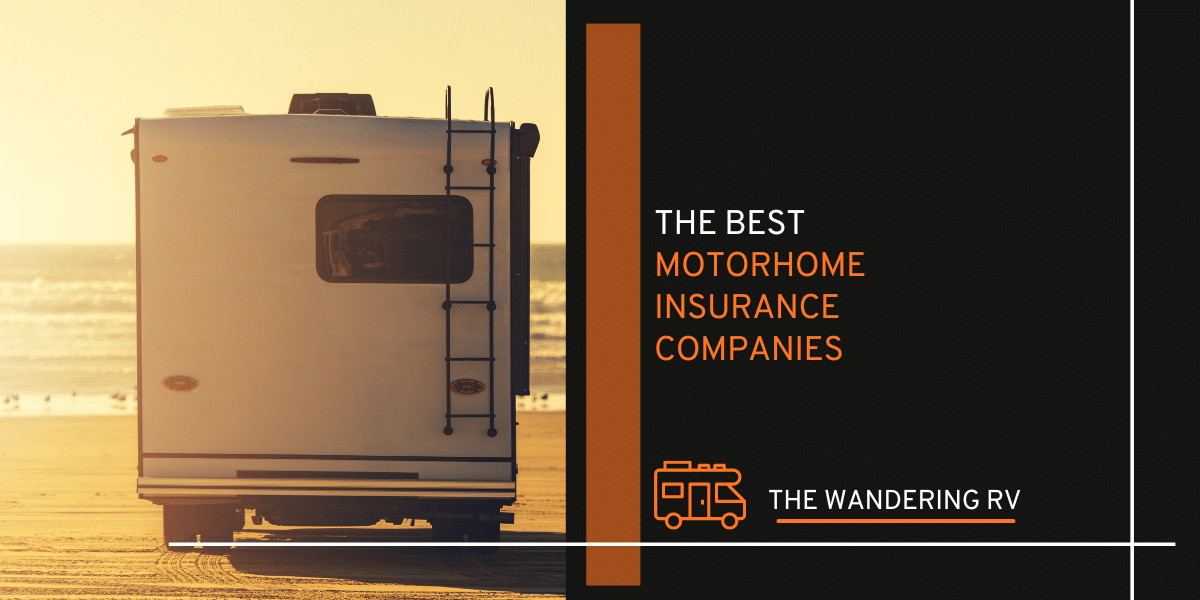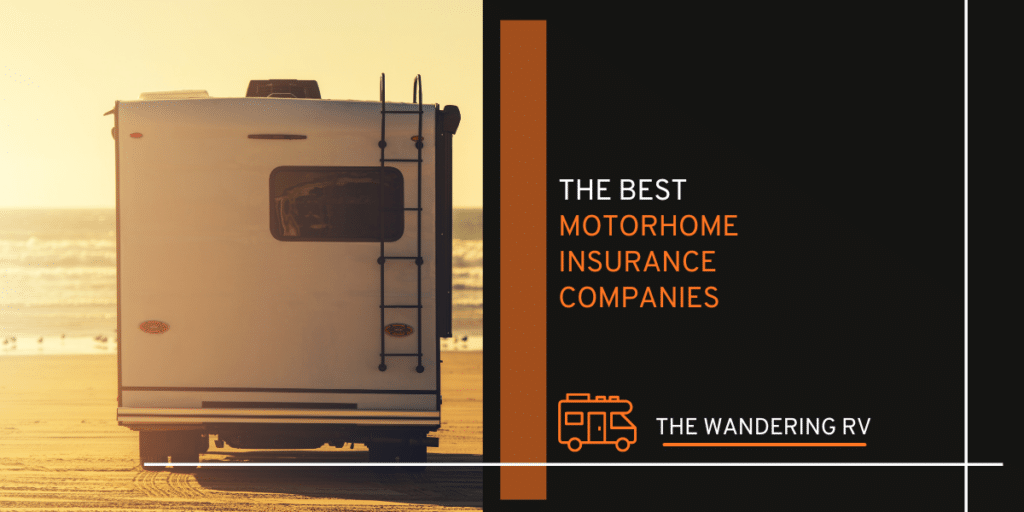 Need a Motorhome Insurance Quote?
Good Sam is the #1 best rated RV insurance provider for 2023.
If you have a motorhome, or if you're looking to purchase one soon, motorhome insurance is among the most important things to consider.
Think about your state's motor vehicle coverage and liability laws. You may not expect to get in an accident—but nobody ever does.
If you want to keep your motorhome and your finances secure, opt for the best RV insurance coverage to protect you on your travels.
Let's dive in!
Table of Contents
Note: Some of the links in this article are affiliate links. This doesn't cost you any more than normal. Read our disclaimer for more info.
5 Best Motorhome Insurance Companies
Who has the best motorhome insurance? The following five RV insurance companies have the highest ratings in 2020:
RENTALS
DETAILS

TOP CHOICE

96% overall customer satisfaction rating
Customers report average savings of $321 per year
Total-loss replacement for motorhomes and travel trailers

VIEW RATES →

Only RV insurance that allows you to rent your RV and still maintain your campers insurance
Unlike many other insurance companies, Roamly's customer support team is in-house and US-based
Offers better coverage at lower rates by leaving out the coverages you don't need

VIEW RATES →

Customers report average savings of $321 per year
Covers everything from class A motorhomes to pop-up campers
Quote and buy online

VIEW RATES →

Top rated C=choice: A+ BBB rating
Turn Off for liability & collision during storage – Save 53%
Cover your personal belongings or attachments

VIEW RATES →

Progressive Insurance – Trusted by Over 18,000,000
Competitive rates, tons of discounts (safe driver, pay-in-full, multi-car, multi-policy, quoting online & more)
Name your price Tool®

VIEW RATES →
Types of Motorhome Insurance Coverage
Like all auto insurance policies, you have coverage options when it comes to insurance for motorhomes. These options will affect your premiums as well as what's covered should you be in an accident.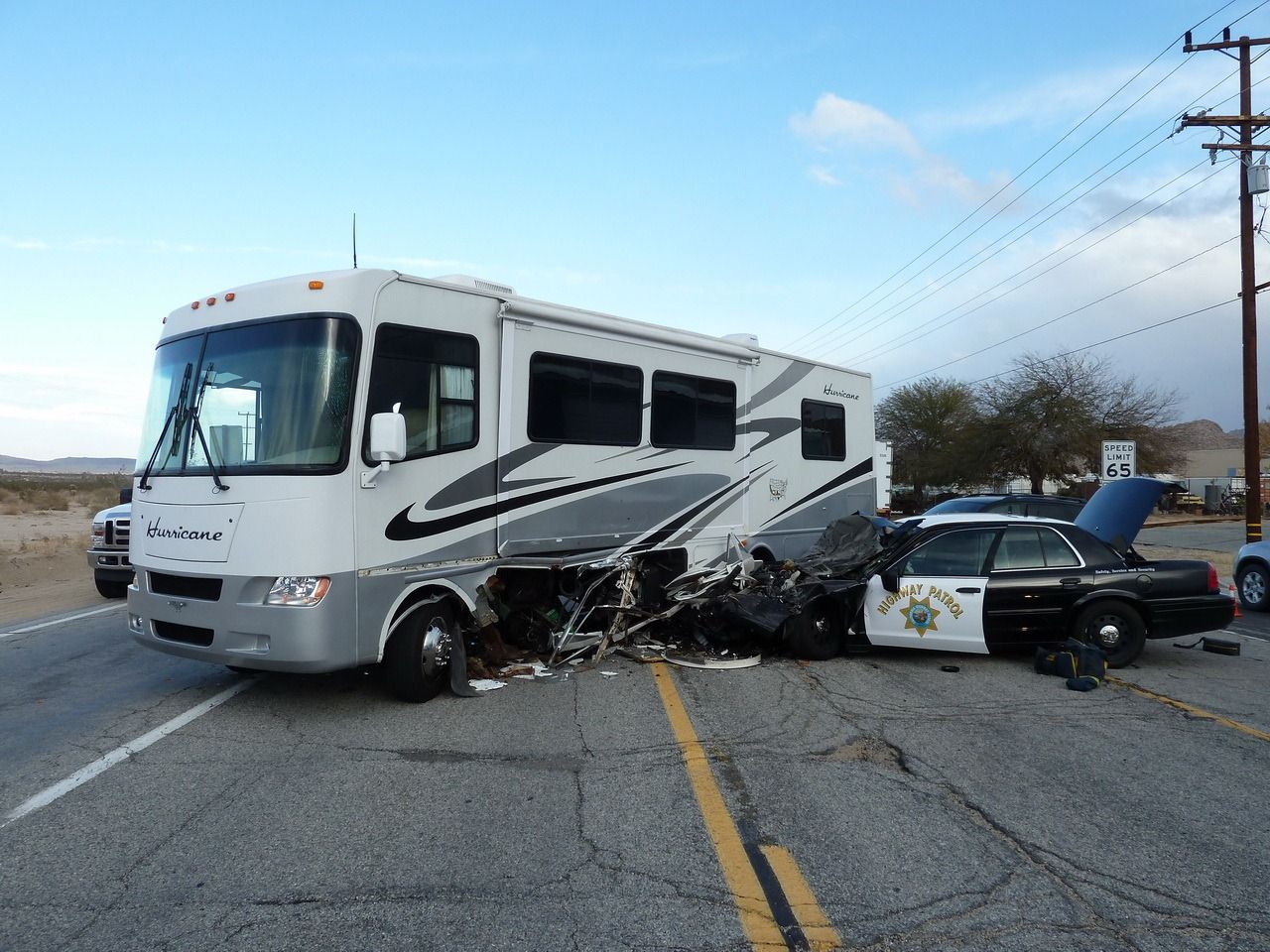 Whether you have a Class A, Class B, or Class C motorhome, many states also have minimum insurance requirements for any vehicle on the road. Be aware of the requirements in your state.
If you're still unsure, speak with your insurance agency. They will be familiar with the coverage required in your area and can even fill you in on any available discounts.
Bodily Injury Liability
Bodily injury liability insurance is one of the standard types of motorhome insurance policies. It's often required when you purchase any driveable RV.
This type of insurance protects you if you get into an accident on the road and injure another driver. With bodily injury coverage, your insurance will pay their medical bills. That way, you don't have to pay out of pocket, and the other driver won't sue you for damages related to their injuries.
Property Damage Liability
Property damage liability insurance goes hand in hand with bodily injury liability, and it's also mandatory.
Instead of covering bodily injury, property damage liability takes care of any physical damage to the property of others.
While you must have property damage and bodily injury liability as part of your RV insurance policy, you don't need either for your travel trailer.
Personal Injury Protection Coverage (PIP)
Whether you need personal injury protection (PIP) coverage depends on the state you live in. No-fault states require you to file an insurance claim with your own insurance agency before you can take legal action against someone else after an accident.
PIP coverage for your RV ensures that if you sustain injuries in an accident, your insurance company will reimburse you for your medical expenses up to your coverage limit. If your expenses surpass that threshold, then you can file a claim against the other driver.
Collision Coverage
While collision coverage may not be required, it's a good option to add. Collision insurance covers any damage to your recreational vehicle if you get into a crash. It also encompasses vehicle accidents like rollovers.
Collision insurance doesn't necessarily cover all your expenses after an accident, though. The compensation you receive may vary based on the extent of the damage and the estimated cost to repair your camper. Some insurance policies offer replacement cost coverage, as well.
Comprehensive Coverage
Comprehensive policies go hand in hand with collision coverage in that it protects you against damage done to your RV. Comprehensive recreational vehicle insurance is also known as "other than collision" coverage since it protects you from other incidents that may cause damage to your RV outside of a collision.
The extent of your comprehensive coverage depends on your insurance company and policy. However, comprehensive insurance usually includes damage that results from:
Fire
Flood
Storms
Natural disaster
Theft
Falling objects
Vandalism
Uninsured and Underinsured Motorist Coverage
Uninsured or underinsured motorist coverage guards you against other drivers who either don't have insurance for their vehicle or don't have enough coverage to pay for the damage caused in an accident.
Keep in mind that with uninsured and underinsured motorist coverage, each state has its own laws. What's covered in one state may not be in another. Make sure you understand what your policy includes.
Towing and Labor Costs Coverage
Towing and labor costs coverage is often considered roadside assistance. If you break down, this coverage covers the cost of towing services and any roadside labor done on your camper.
While this type of coverage isn't always standard, it's handy to have if you encounter a problem with your RV while you're traveling. Roadside assistance can mean the difference between waiting for hours on the side of the road and reaching your destination on time.
Sound System
Some insurers offer sound system coverage–this is a great add-on for Class A motorhomes with high-end stereos. Sound system insurance includes coverage for a sound system installed by the RV manufacturer. However, it doesn't cover after-markets systems. It doesn't have to be a brand-new system, but you can't install it yourself if you want this type of coverage.
Contents Coverage
If you keep any valuables in your motor home, you may want to consider getting content coverage along with your standard insurance package. Contents coverage protects any items or personal belongings in your RV.
The types of contents coverage available may vary based on your motorhome insurance policy. Sometimes your plan won't cover the theft of your belongings but will include your personal items if your entire motorhome is stolen. Before purchasing a policy, verify the details with your insurance agency, so you know exactly what is and isn't covered.
Rental Reimbursement Coverage
If you get into a collision or your motorhome spends time in the shop, chances are you'll need a rental. Rental reimbursement coverage will save you in cases like these.
It covers the cost of renting a motorhome or other type of vehicle while you can't drive your own. However, it only applies in instances related to your collision or comprehensive motorhome insurance, so make sure you file those claims first if you plan to rent an RV.
Medical Payments Coverage
Coverage for medical payments isn't quite like PIP coverage, though both are designed to reimburse your medical costs. The difference between the two is that medical payments coverage only reimburses you for the cost of injuries for you or your passengers.
PIP covers not only your medical costs but also any wages lost at work as a result of your injuries. Medical payments strictly include hospital bills and treatment costs.
The type of motorhome insurance you need will vary based on your personal needs. While it may be ideal to have every kind of coverage, you should take into account how you're planning to use your RV. Look at what your insurance agency offers for different policies and decide based on your budget and preferences.
How Much Does It Cost to Insure a Motorhome?
Motorhome insurance costs vary, just like a car or home insurance, based on several variables:
Your state
The type of motorhome you have
Your motorhome's value
The amount of your deductible
The amount of coverage you include in your policy
Insurance costs can start for as little as $200 per year.
Use the map below to find the best RV insurance rates in your state now:
How to Get Insurance Discounts
No matter your specific needs for insurance, get a discount if you can. Ask your insurance agency about multi-policy discounts.
By having your home insurance, motorhome insurance, and regular car insurance through one provider, you could save big.
Enter your zip code below to get started: