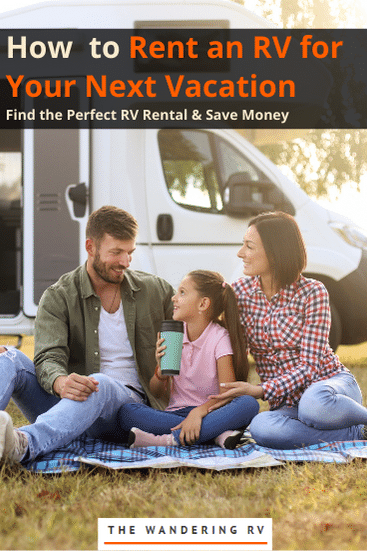 Can you rent an RV for vacation? The answer is yes – but there are a few things you should know first!
Renting an RV for your next vacation can be a great way to travel in comfort. It's easy to do, and there are several companies that will get you set up with everything you need. But before you go out and start renting, make sure you know the basics of how to find a good RV rental company and what to expect when renting.
In this guide, we'll cover the best RV rental companies, how to find the perfect RV rental for you, average RV rental costs, RV rental requirements where to stay, and some extra tips on making the most of your RV trip.
Let's get started!
Table of Contents
Note: Some of the links in this article are affiliate links. This doesn't cost you any more than normal. Read our disclaimer for more info.
First time RV renters can get $50 off with coupon code "thewanderingrv"!
Why Rent An RV?
Renting a camper is a great way to experience a new place. Whether you're going on a solo trip to try out #vanlife or bringing your family somewhere, it's the perfect way to vacation. Not to mention, RV rentals cost less than most hotels and resorts! You can have an incredible vacation for much less.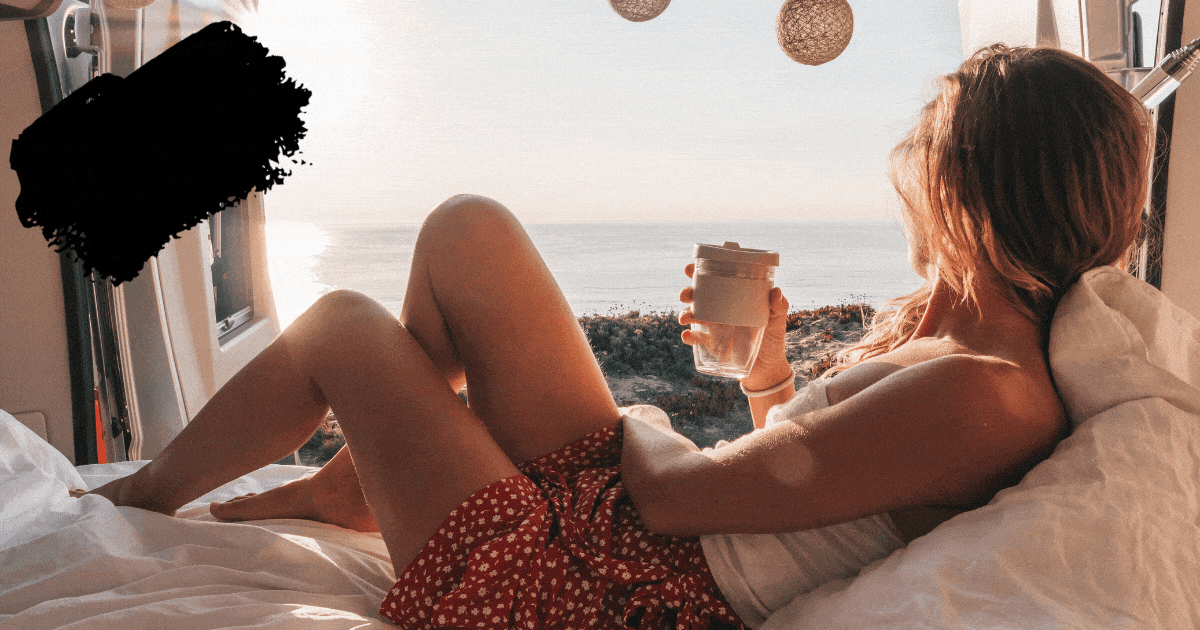 Not to mention RV rentals cost less than most hotels and resorts! You're able to experience an incredible vacation for far less than you otherwise might be able to.
Related Reading: How to Find Cheap RV Rentals
You can rent RVs that come with full kitchens, including refrigerators, stoves, and ovens. Unlike hotel rooms, which only have microwaves, RVs can let you go out into nature and enjoy hiking, kayaking, sightseeing, fishing, and so much more!
Where to Find the Perfect RV Rental
There are many RV rental companies to choose from. They all fall under three main categories:
Peer-to-Peer RV Rentals
RV owners can rent their RV to anyone through sites like Outdoorsy or RVshare. It's like Airbnb, but with RVs! This is our favorite RV rental experience because it gives you the widest range of options for the best price, plus they offer up to $1M in insurance and free roadside assistance.
RV Rental Companies
You can also rent RVs from rental companies like Cruise America or El Monte RV. That said, we don't recommend this method because most traditional camper rental companies are more expensive and tend to have poor customer service.
RV Dealerships
Some of your local RV dealers may have a rental option. We don't have any experience with this, but would still go for a peer-to-peer rental over dealerships due to our personal experience.
Keep in mind that most of these options can also deliver and even set up the RV for you at whatever campground or location you're staying at! More on that below.
How Much Does it Cost to Rent an RV?
We recently did a study with Outdoorsy on how much it costs to rent an RV across tens of thousands of rentals in the US, Canada, and Mexico.
Here are the average RV rental prices we found:
| RV Type | Average Rental Prices |
| --- | --- |
| Class A | $175 to $275 per night |
| Class B | $100 to $200 per night |
| Class C | $150 to $200 per night |
| Travel Trailer | $50 to $125 per night |
| Fifth Wheel | $100 to $200 per night |
| Pop Up Camper | $50 to $100 per night |
| Toy Hauler | $100 to $200 per night |
| Campervan | $100 to $175 per night |
Please note, rental rates vary based on location, model, time of year, and more. And if you're using a rental company like Cruise America, costs will also be different.
Click here to browse rentals and see more accurate pricing.
What are Common RV Rental Requirements?
While renting a recreational vehicle is a rather seamless process, there are some basic requirements you need to be aware of.
Due to the nature of costly campers, insurance companies require you to be at least 25 years old to rent and drive an RV.
Despite being larger vehicles on the road, campers do NOT require a special license to drive. Which is great news for you!
How to Choose Which Type of RV to Rent
If you didn't already know this, there are nearly a dozen different types of campers, let's break them down here.
Class A
Next to fifth wheels, Class A motorhomes are the largest type of RV. They have the most interior space and storage, with a giant windshield in the cab. Class A motorhome rentals are best if you want luxury and plenty of space to live. However, they're also the most expensive and have the lowest MPG of any camper.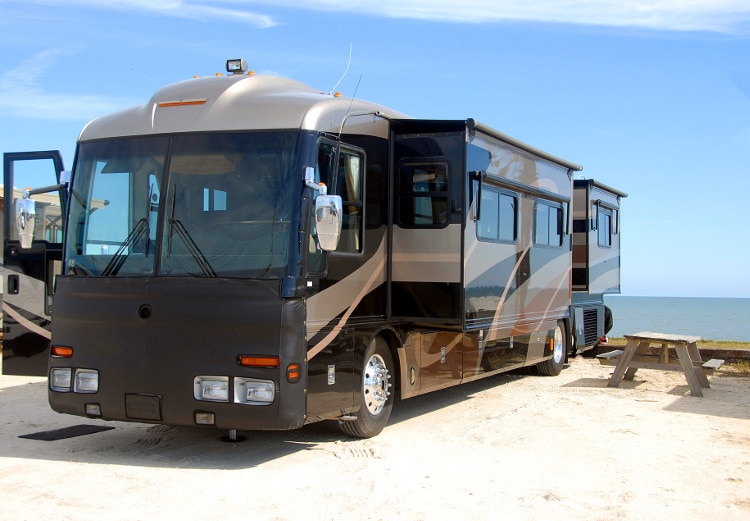 Class C
Class C motorhomes are also fairly big, with a few smaller options available. Class C motorhomes are great all-around RVs. They have plenty of room for sleeping and decent living space. You really can't go wrong with them—they're a classic!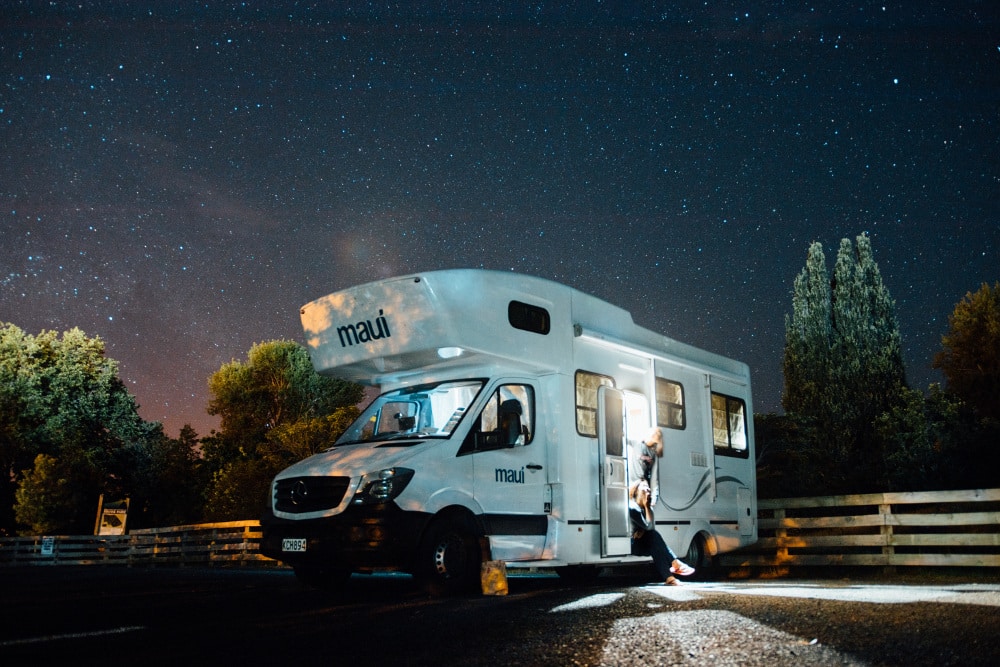 Class B / Camper Vans
Class B's and Camper Vans are the smallest types of motorhomes. If you're comfortable driving a van, these are pretty much equivalent. Camper van rentals can be a great way to save money and have stress-free driving! They are also the perfect RV rental for a cross-country trip!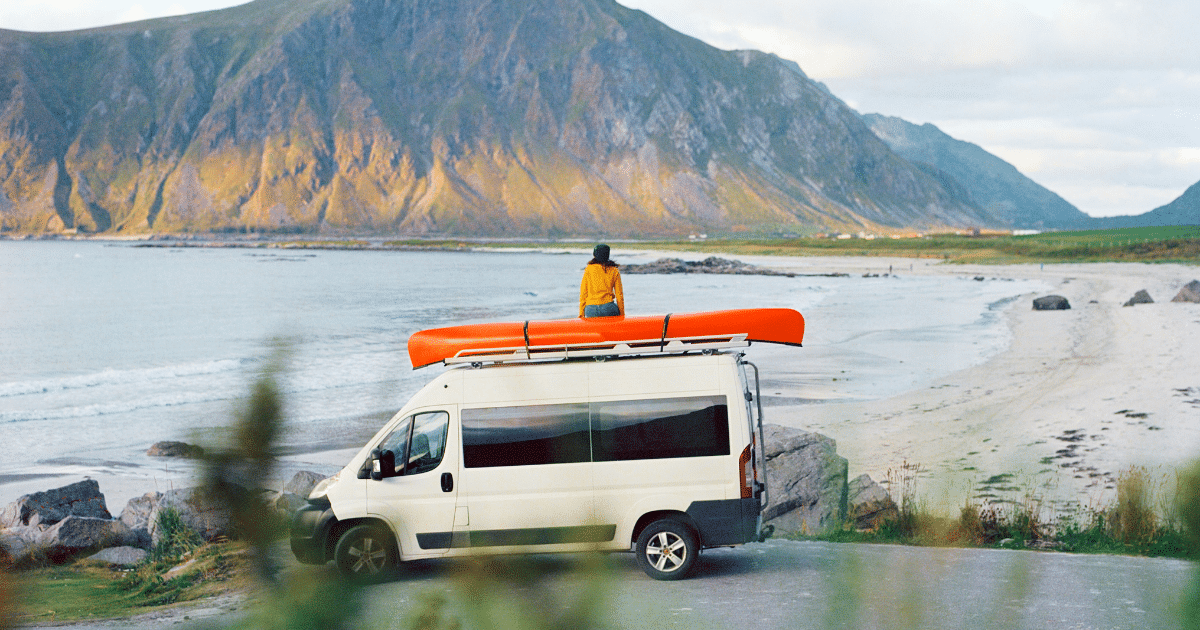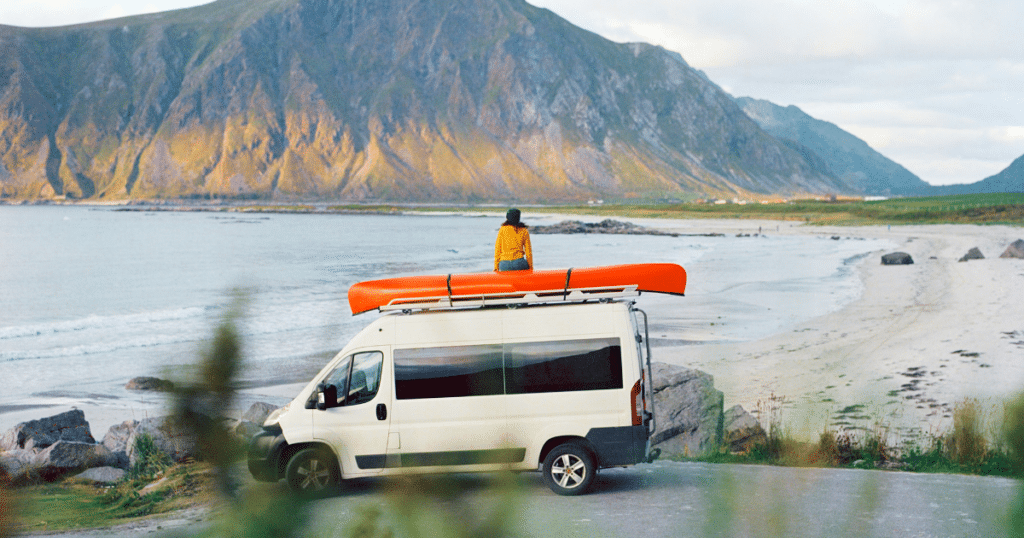 Travel Trailer
Travel trailer rentals are sort of a mixed bag and must be towed. You can have everything from tiny pop-up campers to massive 42′ trailers and toy haulers.
Many RV owners offer a delivery service for towable RVs since the average person doesn't have an adequate tow vehicle. If you'd rather just drive to your campground and have the camper set up for you, these are a great option!
There are also multiple variations of travel trailers, such as pop-up camper rentals, teardrop trailers, and toy haulers.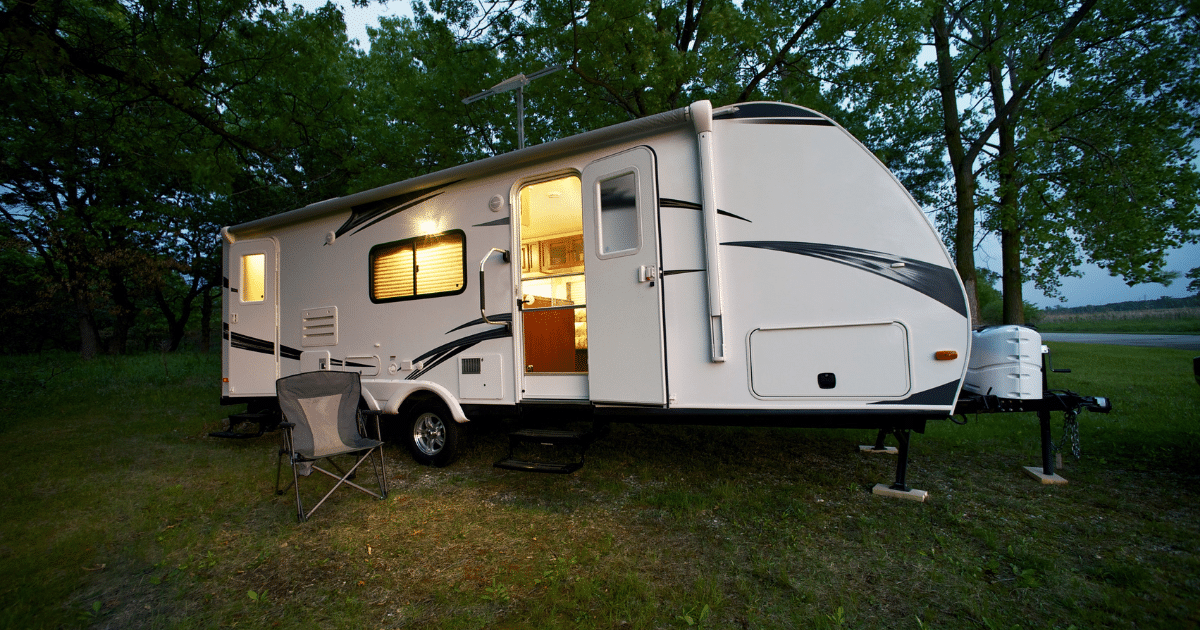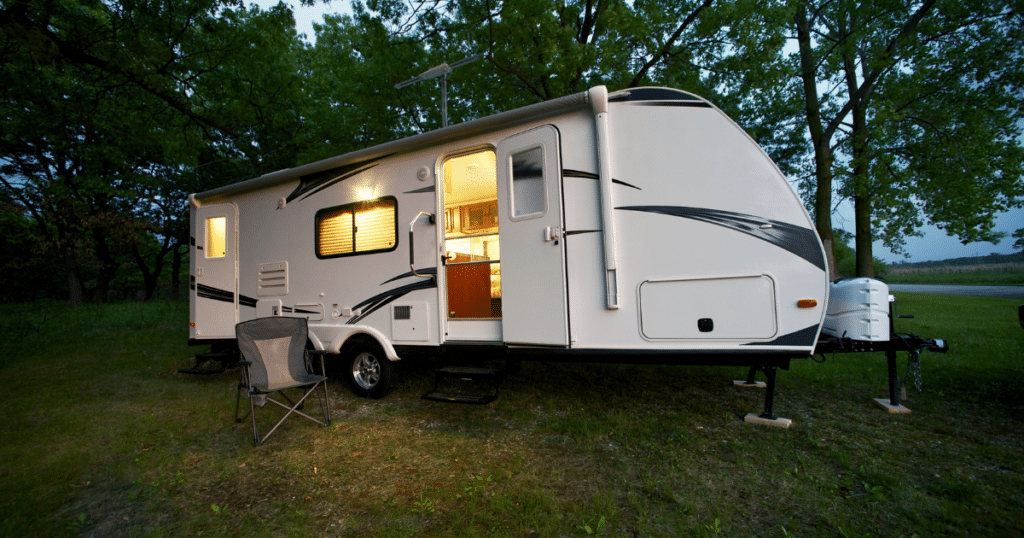 Fifth Wheel
Fifth wheels (aka "5th wheels") are also massive. They offer the most luxurious living spaces of all the types of RVs, often with fireplaces and two-tiered bedrooms. If you want a big, luxury RV rental and don't mind paying extra for it, go with a fifth wheel.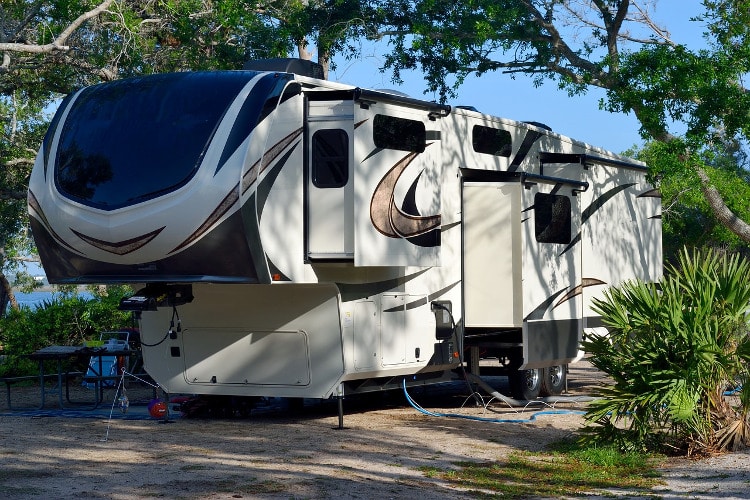 Related Reading: What is a Fifth Wheel?
Truck Camper
Truck campers are campers that sit in the bed of a pickup truck. If you want to save money and potentially go off-roading, a truck camper rental is the way to go.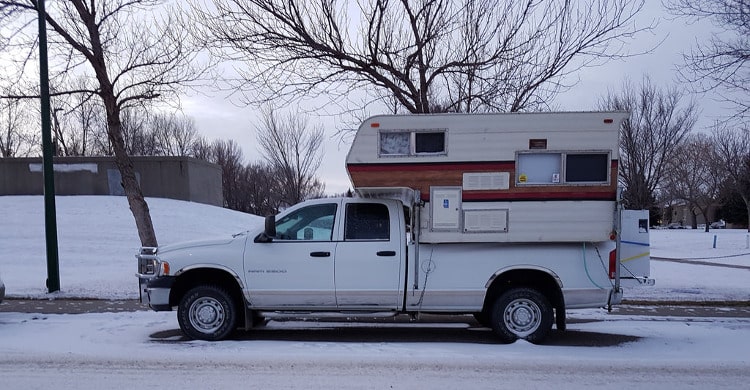 How to Rent An RV in 3 Simple Steps
Now that you know about the different types of campers, how much a rental costs, and where to rent one, it's time to begin the RV rental process.
1. Go to A Rental Site
If you want to save money and hassle on your RV trip, book online. Head to your chosen rental company and enter the date range and rental location you're staying at, then hit "search".

2. Browse The RVs Using Search Filters
Outdoorsy lets you search by RV type, cost, amenities, particular keywords, and more! Just enter the search filters you'd like to search by and the results will automatically update. We recommend searching for RVs with 5-star ratings.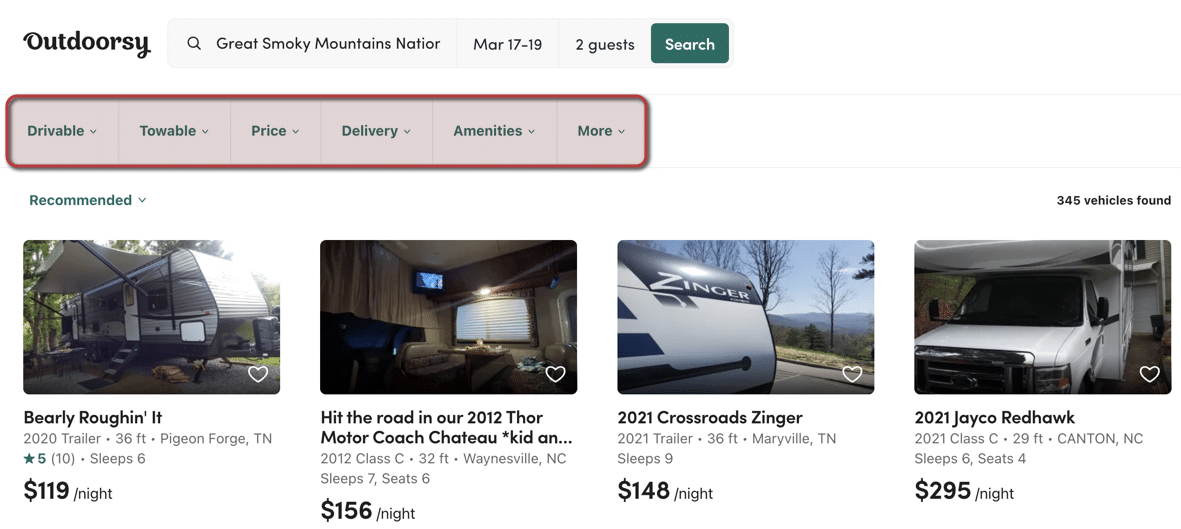 Click on a result to see pictures and learn more information about it, such as:
Mileage Costs: While some rentals come with unlimited mileage, others charge for each mile over the allotted amount.
Details, Amenities & Rules: Different RVs might have different amenities and rules, so it's important to see what each is working with.
Generator Charges: If you plan on using the generator, some rentals only allow a certain number of hours of use, then charge per hour over the allowed time.
Ratings & Reviews: Possibly the most important thing to look at, you can see real customer reviews at the bottom of the page.
3. Book Your RV!
Once you've found a rig you like, booking is easy—just choose your pick-up and insurance coverage on the right-hand side, then click the green Request to Book button. You won't be charged yet. The rental is held for 10 minutes, so you're on a timer to complete the purchase, or else you might lose it to another renter.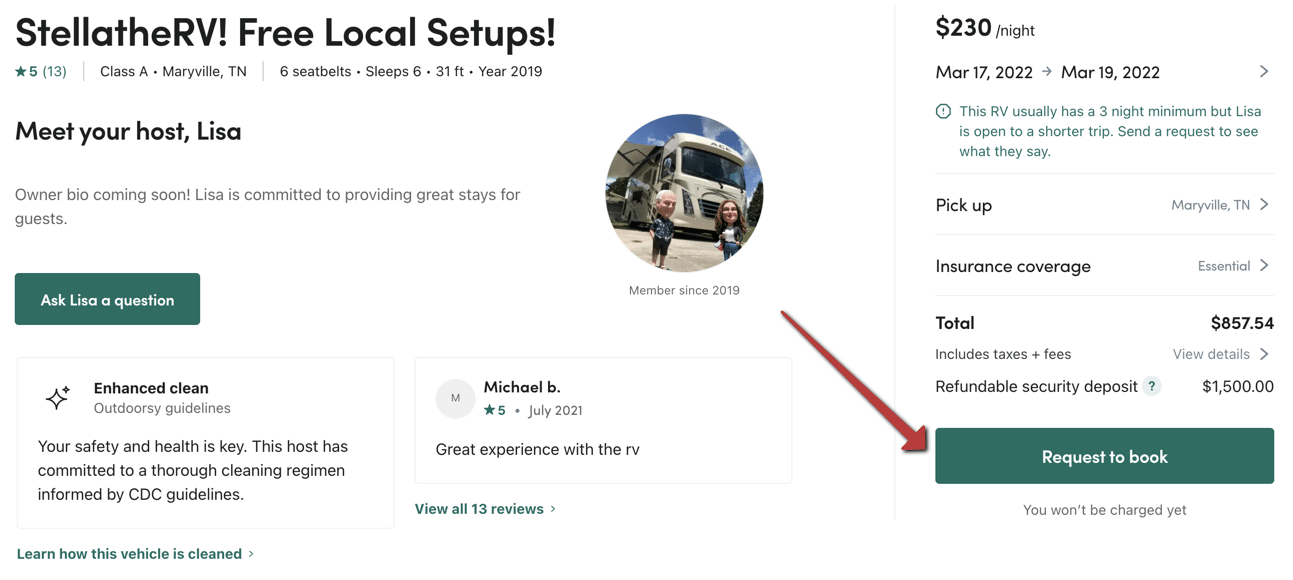 *Note that some rentals allow Instant Booking, which means you can book the RV online instantly without getting approval from the owner.
From here, you're taken to a page that asks if you want any of the renter's add-ons (such as additional time to return the rental or extra items like portable grills). Then you'll need to enter your payment details. You may also need to put down rental deposits to reserve the camper. In most cases, you'll have to pay a refundable security deposit between two weeks and two days before your RV trip.
Where to Stay on Your RV Vacation Rental
Not sure where to go on your RV adventure? We got your back! Here are some great places to stay, with the 10 best rentals you can get in those areas!
Great RV Vacation Destinations
Top Tips When Renting an RV
Here are our top tips for first-timers to help you save money and have the best experience possible when renting an RV:
1. Book Online to Save Money
As we shared above, booking online can help you save money on your trip in a variety of ways. Many attractions have deals online to compete with other attractions. We recommend booking on Viator to get good deals and find unique activities. Another great way to save money is by utilizing a browser extension called Honey. You just install it in your browser and it saves you money on hundreds of sites!
RV campgrounds and RV resorts book up fast, especially in peak season. If you want to ensure you get a good spot at an RV park, be sure to book in advance. This goes for activities and even restaurants as well. Of course, this isn't always the case. Less popular areas are perfect for more spontaneous RV adventures.
If you want help finding campgrounds and booking them online, check out RoverPass. They work with RV resorts to make booking easier and more affordable. And if you book a long-term RV rental, you can also save money that way!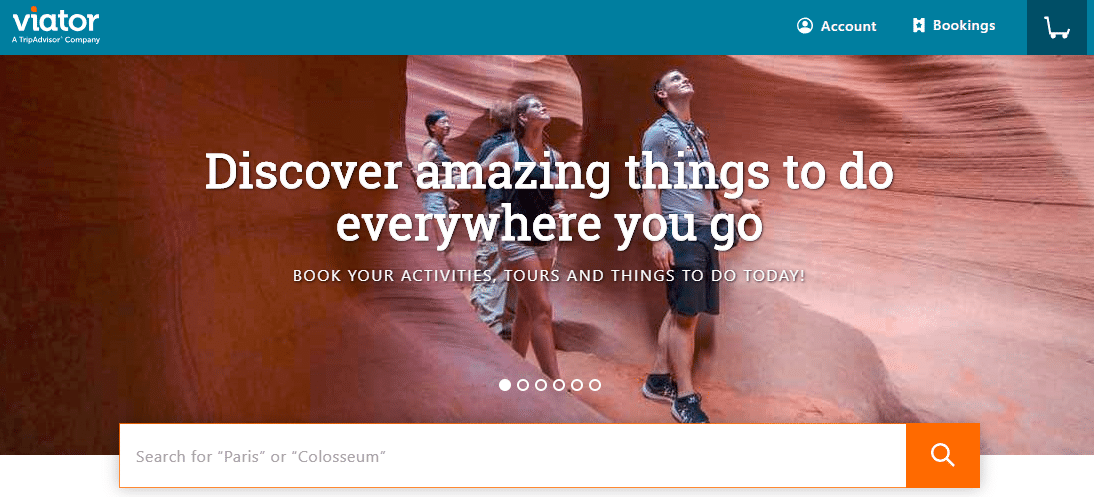 2. Plan Your Trip With The RV Trip Wizard
This may sound obvious, but planning your route is important if you want to have the best road trips possible. You can use the RV Trip Wizard to plan everything, including campgrounds, activities, re-fueling and more!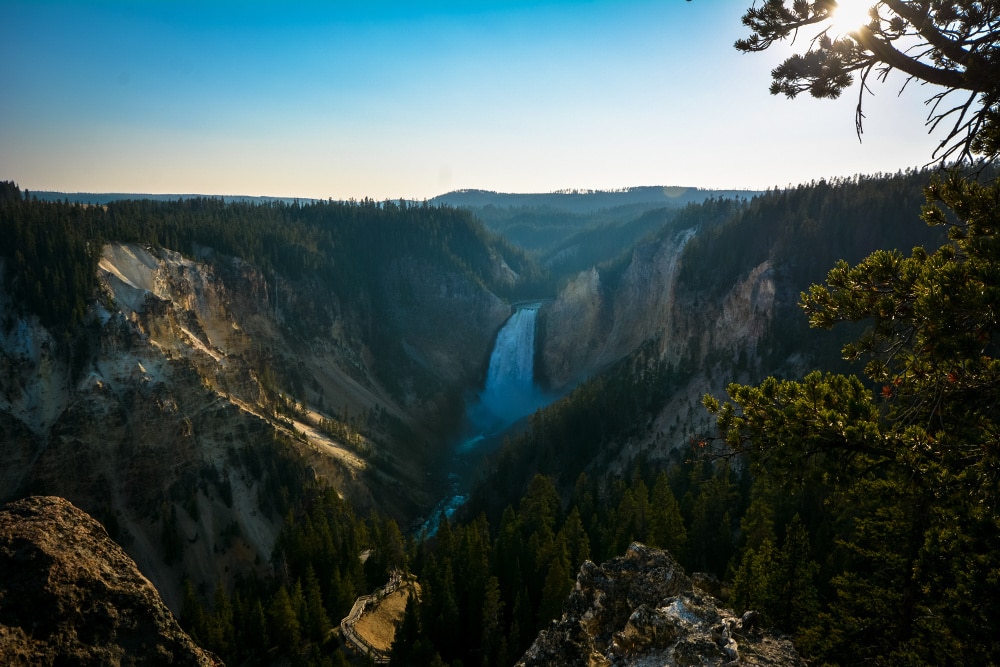 3. Use These RV Checklists
There are a lot of things you'll probably want to have with you on your vacation. Not to mention, if you're driving the RV yourself and need to set it up and take it down, you'll want a checklist for things to do before moving.
Luckily, The Fun Times made a complete list of RV checklists for every occasion.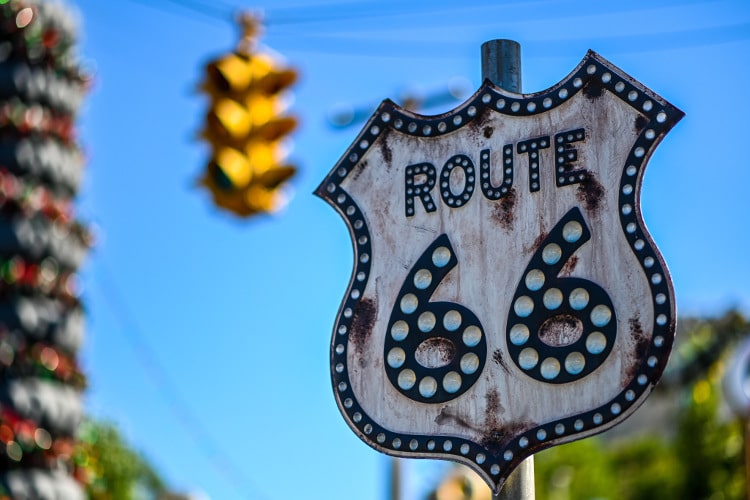 4. Drive Slower Than Usual
RVs are much larger (and heavier) than regular cars. This means they take much longer to stop, and you can't really stop on a dime. So always drive the speed limit or go 5 below. We typically drive 60-65 on highways, when possible.
5. Drive Slower Than Usual
RVs are much larger (and heavier) than regular cars. This means they take much longer to stop, and you can't really stop on a dime. So always drive the speed limit or go 5 below. We typically drive 60-65 on highways, when possible.
6. Consider a Rental Car if You Are Flying In
If you are getting there by air travel, the only downside to RVing is that you won't have a vehicle to get around in—unless you unhook everything, which is a pain. To avoid the challenges of not having a vehicle, consider getting a rental car. You can find them for as little as $10-$30 per day, and it's great to have a way to get groceries or go to local destinations. You can find options anywhere with RentalCars.com.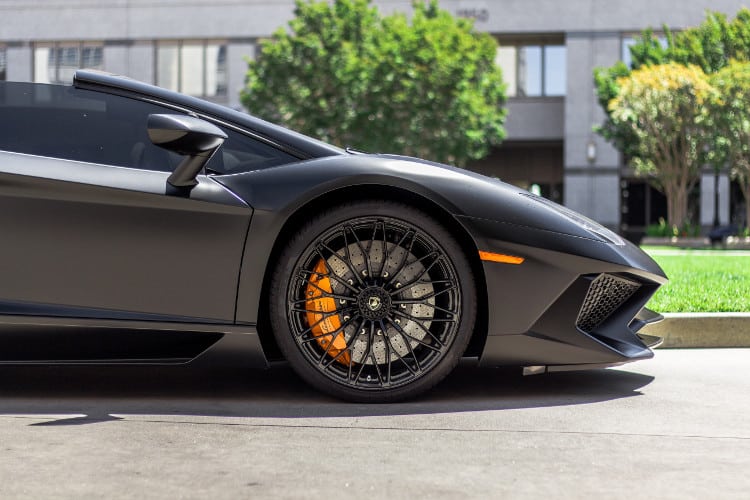 7. Ask RV Owners and Rental Companies These Questions
Whenever you're renting an RV, you should always ask RV owners the following questions:
Does the RV come with GPS?
Does the rental offer linens, plates, silverware, pillows, etc.?
How much does it cost, on average, to fill the tanks (gas & propane)?
If you're getting a big rig, ask for tips on how/where to fill the tank.
How many miles per gallon can you expect?
Will the number of people in your group feel cramped in this RV?
Does the rig have an air conditioner? (Outdoorsy will tell you if they do or not.)
And here are some questions you should ask the RV rental company before you pay:
How does the insurance policy work?
If you have a pet, are they allowed in the RV?
How does Roadside Assistance work? Is there 24/7 roadside assistance?
Will I get charged for mileage?
What is the cancellation policy?
What are the RV rental company charges?
7. Get This App to Find RV Dump Stations
A common issue when RVing is having a full black water (sewer) and gray water (sink/shower) tank while you're on the road. To avoid a full tank situation and save you gas mileage, use Sanidumps to find dump stations along your route! Another app that may have listings for dump stations is Campendium.
8. Don't Forget These RV Essentials!
Always make sure you call RV campgrounds ahead of time to book your site and determine if they can accommodate your rig, as some campgrounds have specific limitations and rules.
Further, it's important to note that most renters will supply you with RV toilet paper, paper towels, dishware, and silverware. But you're usually on your own for things like towels, water, and food.
Some other items you might want to consider are fire starters and firewood (usually you can pick it up there), smores ingredients, sunscreen, bug spray, and clothes for multiple occasions. An extra blanket or two can't hurt, either.
FAQs
We've been asked a lot of questions about RVing. Here are the most common:
Is It Hard to Drive An RV?

This depends on your own driving abilities and the size of the RV you're getting. While motor homes aren't particularly hard to drive, certain maneuvers (such as K-turns, reversing, or tight turns) can prove challenging.

I recommend having someone spot you whenever you need to reverse (which should be very seldom, especially if you're using an RV GPS or RV GPS App).

Check out the DMV's guide to RV handling & driving tips for more info.
Can You Walk Around in a Motorhome While Driving?

The legalities of this are pretty grey.

People move around on tour buses and planes all the time to use the restroom. But obviously, cooking or going about daily living while the RV is moving isn't a good idea.

This comes down to your own discretion and comfort levels. I personally will use the bathroom while moving if I need to, but that's just me.
Are Seat Belts Required in a Motorhome?

The legalities of this are also pretty grey.

While it is required to wear your seat belt in the cab of your motorhome, it's not required in all states to wear it in the living space.

We wrote a full guide to RV seatbelt laws you can read for more information.
Can Passengers Ride in a Motorhome?

Yes! It is legal for passengers to ride in a motorhome in most states. However, you are limited to the number of seatbelts.

If your RV has 6 seatbelts, you're allowed to have 6 people ride in it at any given time. Just keep in mind that RV seatbelts in the rear are not actually very safe as they don't have to adhere to the same standards as normal seatbelts.

Again, read this full guide to RV seatbelt laws for more information.
How Many Passengers Can Ride in an RV?

As many people as there are seatbelts.

If your RV has 6 seatbelts, you're allowed to have 6 people ride in it at any given time. Just keep in mind that RV seatbelts in the rear are not actually very safe as they don't have to adhere to the same standards as normal seatbelts.

Again, read our full guide to RV seatbelt laws for more information.
Do You Need a Carseat in an RV?

RVs are exempt from normal state car seat laws in some states.

But legal or not, it's recommended to properly restrain your child in a child restraint in a forward facing vehicle seat with a crash rated seat belt.

The seat belts in the rear of most motorhomes are not crash rated. The safest option is to turn off the passenger seat air bags and place the carseat in that seat.

For more info, read this guide to RVing with kids.
That's all for what you need to know about renting your first RV! Ready for RV travel? Click here to browse RV rentals now.