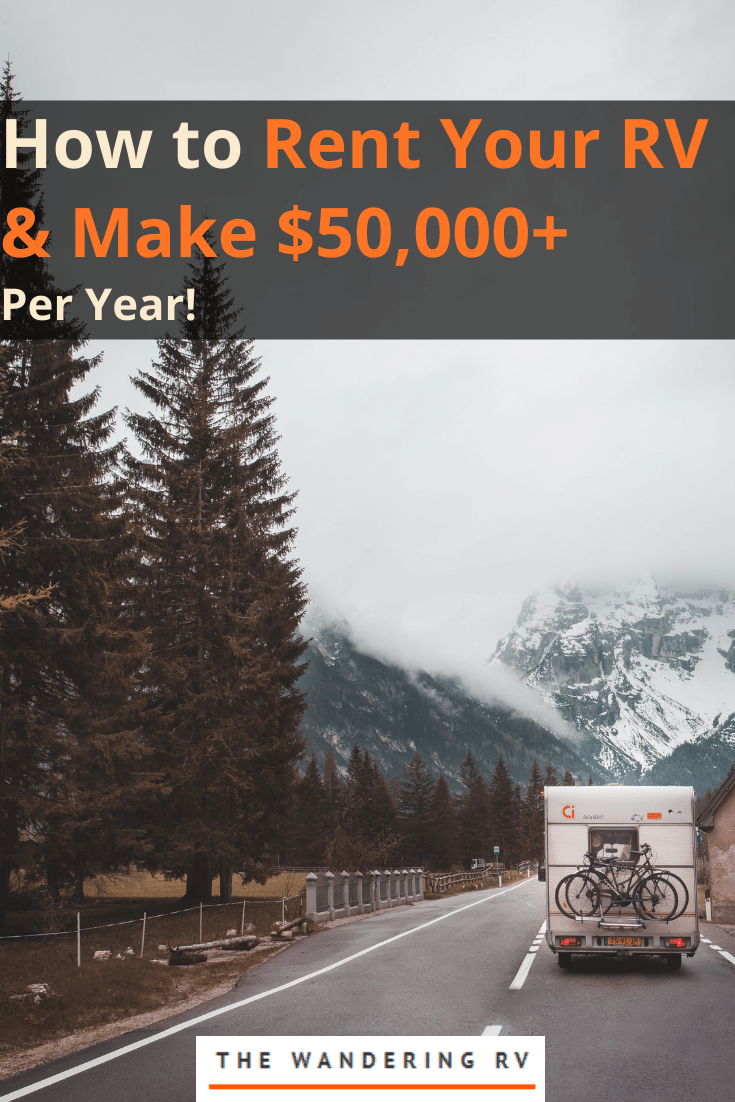 If you're wondering how you can rent your RV and make some extra money, we're here to help. RV owners can make upwards of $50,000 per year renting out an RV or camper van on platforms like Outdoorsy, RV Share, and RVezy.
If you're wondering how you can rent your RV and make some extra money, we're here to help. RV owners can make upwards of $50,000 per year renting out an RV or camper van on platforms like Outdoorsy, RV Share, and RVezy.
In this guide, we share the exact step-by-step process to start an RV rental business, how much money you can make renting your own RV, and the pros and cons so you can decide if this side hustle is right for you. Let's dive in!
Table of Contents
A Step-by-Step Overview of How Renting Your RV Works
Here's a quick overview of the exact steps you need to take to list your RV:
1. Create Your Listing
Setting up your listing with photos, descriptions, and a list of all of the amenities and features that your RV has will help renters decide if your RV is a good fit for them. Also, be sure to set your price and rent duration. 
2. Accept New Bookings
Once you have some interested renters, it's time to start handling bookings. This is when you'll work out all of the specifics with your renter like pick up and drop off times, payment details, insurance coverage, etc.
3. Exchange Keys
When it's finally time for your renters to take possession of your camper, make sure they have a proper walk-through of the vehicle and how everything works. You don't want them to be stranded on their road trip!
4. Earn Cash
After your renters have had a great time using your RV, it's time for you to get paid! Most RV rental companies will deposit the rent money into your account within a few days of the rental period ending.
RV Rental Pros and Cons
RV Rental Pros
Make money renting your RV (up to $50,000 per year per camper!)
Pay off your RV faster and easier.
Keep your RV in use year-round so it's not sitting in storage collecting dust and attracting insects or mice.
RV Rental Cons
You risk having damages done to your RV by renters (however, this is covered by insurance).
It requires that you learn a bit about business and taxes.
You may need special insurance. Read our RV insurance page for more info.
We'll discuss more about these points later in the article. For now, if you're still interested, let's talk about how to actually get it listed!
How to Rent Your RV
Ready to list your camper van, travel trailer, or motorhome for rent? Here are three steps to follow:
1. Decide if it's Right For You
Review the pros and cons of renting out your RV and decide if it's even something you want to pursue. If it is, read on!
2. Take Good Pictures & Video of Your Rig
The first thing someone sees when looking for the perfect camper is the pictures. Great pictures are the difference between barely getting any customers and being totally booked up. If your camper has any special features be sure to showcase them in your pictures and videos.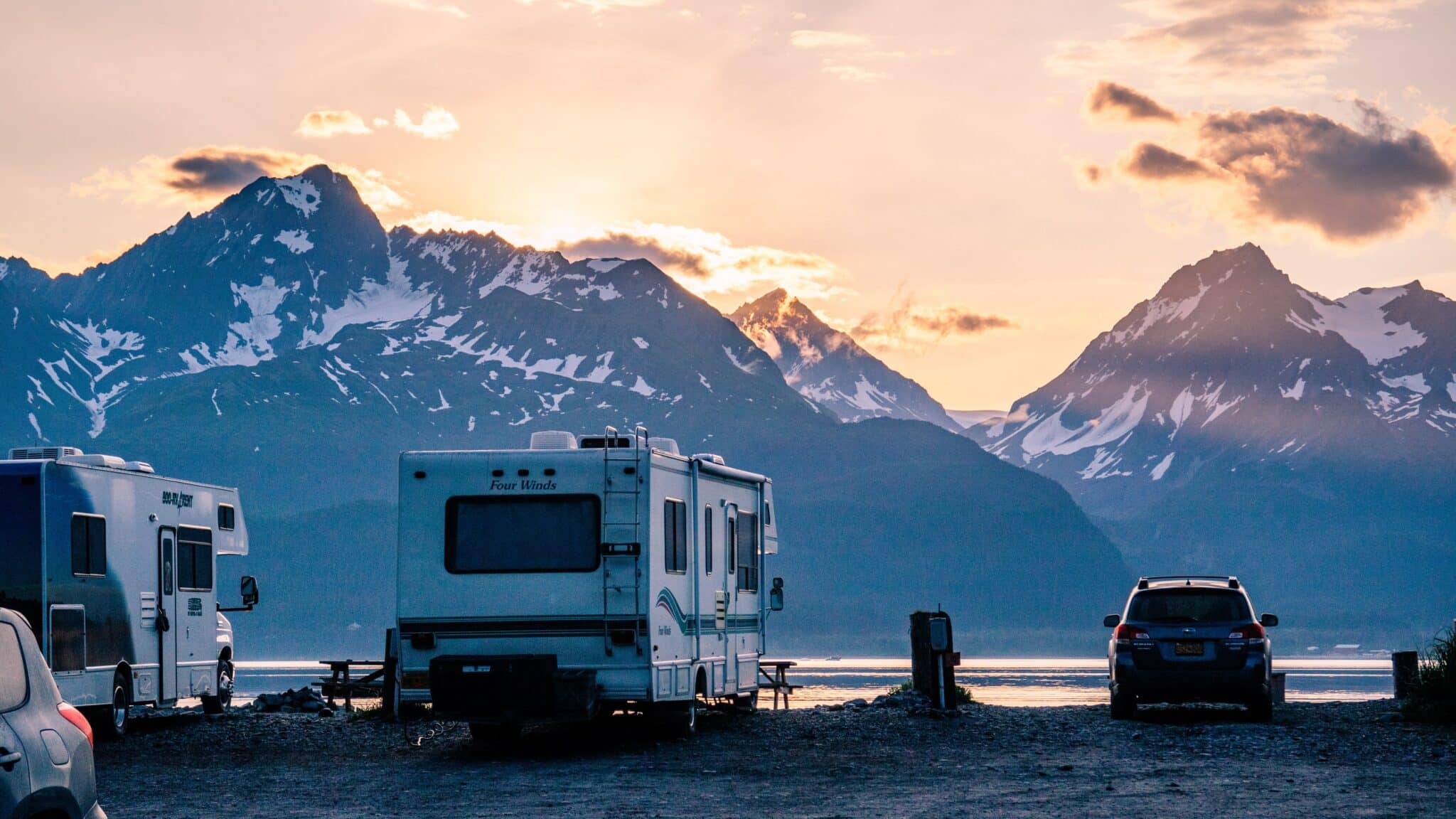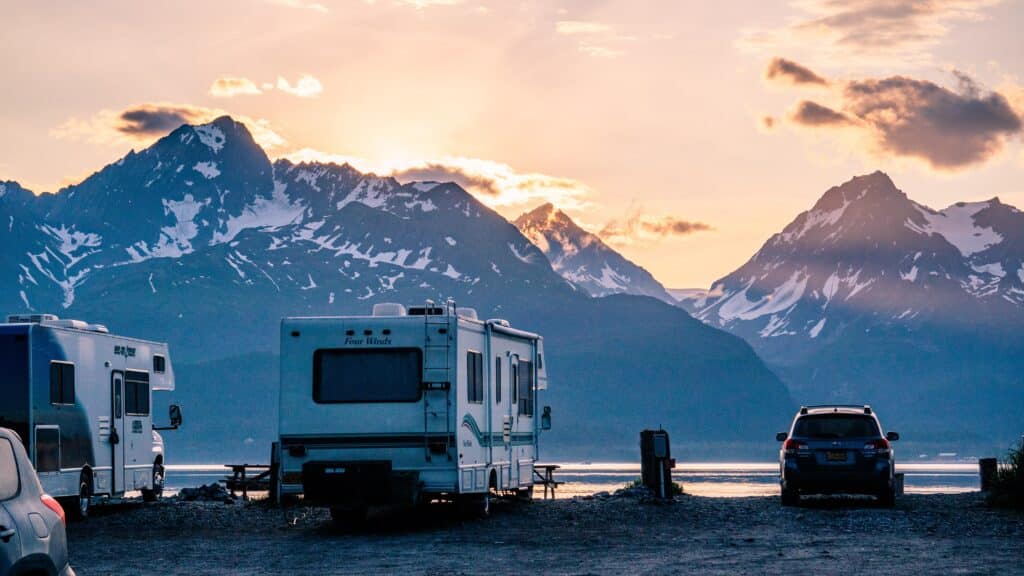 Remember, you want renters to feel like they're getting the most for their money, so make sure your camper looks as good as it possibly can.
Here are some tips on how to take great photos of your RV:
Use natural light whenever possible
Avoid taking pictures at midday when the sun is directly overhead – it will create harsh shadows and make your camper look unflattering
Try to frame your shots so that there's lots of open space in the background, giving potential renters a sense of freedom and adventure
Use photos that are up to date – you want your camper be in the same condition in person as it is in the pictures
Need more tips? Check out Outdoorsy's guide to taking photos of your rental RV.
3. Create Your Rental Listing

There's a massive RV list for renters to choose from. You want your rig to stand out and show off the RV lifestyle.
In your listing, be sure to include:
Your RV's make and model
The amenities and features it has
How many people it can sleep comfortably
Pictures and videos of your RV from different angles
Pricing information (daily, weekly, monthly rates)
If it's pet friendly or not
Your pick-up and drop-off locations
The minimum rental period
The last time maintenance was done on your vehicle
Whether or not you will have the RV delivered to a campsite
Make sure to also list your contact information (email, phone number) so people can get in touch with you throughout the process.
Frequently Asked Questions
Here are some common questions and answers about renting: