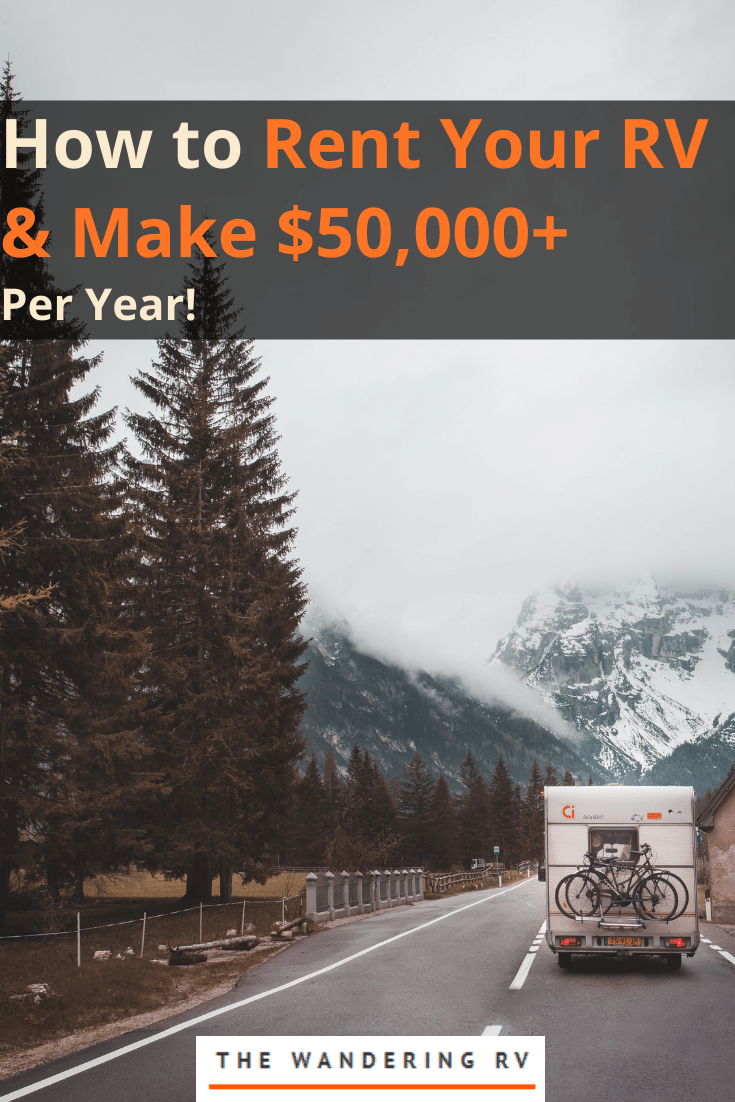 If you're wondering how you can rent your RV and make some extra money, we're here to help. RV owners can make upwards of $50,000 per year renting out an RV or camper van on platforms like Outdoorsy, RV Share, and RVezy.
If you're wondering how you can rent your RV and make some extra money, we're here to help. RV owners can make upwards of $50,000 per year renting out an RV or camper van on platforms like Outdoorsy, RV Share, and RVezy.
In this guide, we share the exact step-by-step process to start an RV rental business, how much money you can make renting your own RV, and the pros and cons so you can decide if this side hustle is right for you. Let's dive in!
Table of Contents
Rent My RV Now
Ready to list your RV for rent? Click the button below to list your RV on Outdoorsy and start earning right away! Or, keep reading to learn more about the RV rental process.
A Step-by-Step Overview of How Renting Your RV Works
Here's a quick overview of the exact steps you need to take to list your RV:
1. Create Your Listing
Setting up your listing with photos, descriptions, and a list of all of the amenities and features that your RV has will help renters decide if your RV is a good fit for them. Also, be sure to set your price and rent duration.
2. Accept New Bookings
Once you have some interested renters, it's time to start handling bookings. This is when you'll work out all of the specifics with your renter like pick up and drop off times, payment details, insurance coverage, etc.
3. Exchange Keys
When it's finally time for your renters to take possession of your camper, make sure they have a proper walk-through of the vehicle and how everything works. You don't want them to be stranded on their road trip!
4. Earn Cash
After your renters have had a great time using your RV, it's time for you to get paid! Most RV rental companies will deposit the rent money into your account within a few days of the rental period ending.
RV Rental Pros and Cons
RV Rental Pros
Make money renting your RV (up to $50,000 per year per camper!)
Pay off your RV faster and easier.
Keep your RV in use year-round so it's not sitting in storage collecting dust and attracting insects or mice.
RV Rental Cons
You risk having damages done to your RV by renters (however, this is covered by insurance).
It requires that you learn a bit about business and taxes.
You may need special insurance. Read our RV insurance page for more info.
We'll discuss more about these points later in the article. For now, if you're still interested, let's talk about how to actually get it listed!
How to Rent Your RV
Ready to list your camper van, travel trailer, or motorhome for rent? Here are three steps to follow:
1. Decide if it's Right For You
Review the pros and cons of renting out your RV and decide if it's even something you want to pursue. If it is, read on!
2. Take Good Pictures & Video of Your Rig
The first thing someone sees when looking for the perfect camper is the pictures. Great pictures are the difference between barely getting any customers and being totally booked up. If your camper has any special features be sure to showcase them in your pictures and videos.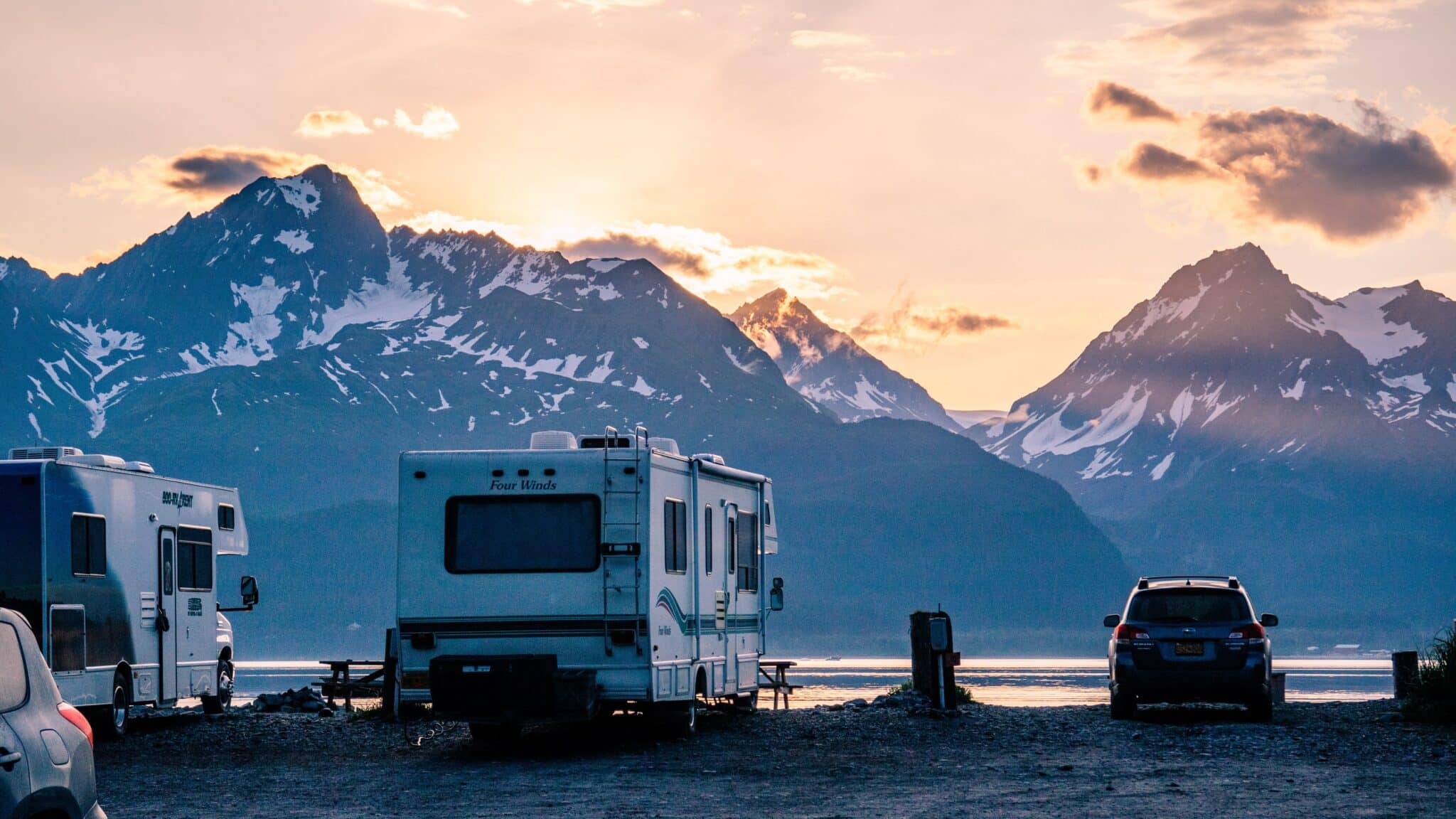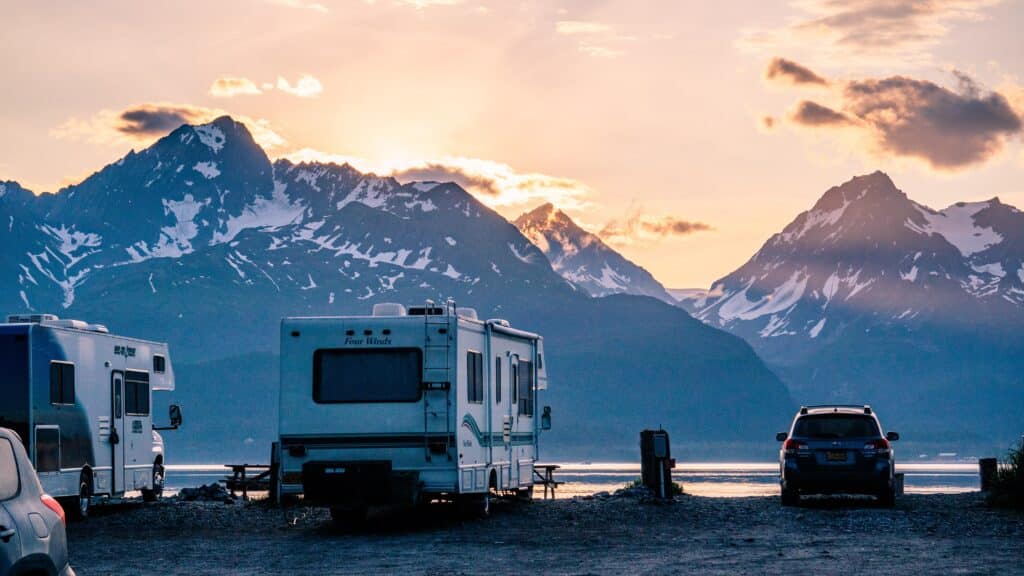 Remember, you want renters to feel like they're getting the most for their money, so make sure your camper looks as good as it possibly can.
Here are some tips on how to take great photos of your RV:
Use natural light whenever possible
Avoid taking pictures at midday when the sun is directly overhead – it will create harsh shadows and make your camper look unflattering
Try to frame your shots so that there's lots of open space in the background, giving potential renters a sense of freedom and adventure
Use photos that are up to date – you want your camper be in the same condition in person as it is in the pictures
Need more tips? Check out Outdoorsy's guide to taking photos of your rental RV.
3. Create Your Rental Listing

There's a massive RV list for renters to choose from. You want your rig to stand out and show off the RV lifestyle.
In your listing, be sure to include:
Your RV's make and model
The amenities and features it has
How many people it can sleep comfortably
Pictures and videos of your RV from different angles
Pricing information (daily, weekly, monthly rates)
If it's pet friendly or not
Your pick-up and drop-off locations
The minimum rental period
The last time maintenance was done on your vehicle
Whether or not you will have the RV delivered to a campsite
Make sure to also list your contact information (email, phone number) so people can get in touch with you throughout the process.
Frequently Asked Questions
Here are some common questions and answers about renting:
How much does it cost to list my RV?

There is usually no cost to list your camper on rental platforms. However, most platforms charge a commission (or a small transaction fee) of 15-20% when a renter books your camper.

With Outdoorsy, you get 80% of the total reservation cost. 20% of the money goes to Outdoorsy for things like marketing costs, Outdoorsy's technology infrastructure, trust and safety processes/systems, and a 24/7 customer support organization. Check out our Outdoorsy review here.

RVshare doesn't charge to create a listing on their site, but you do have to pay a small commission fee once a successful booking has gone through. As they state on their site:

"Commission is calculated as a percentage of the rental price and fees that are charged at the time of booking (not including tax), as well as any overages or fees that are not direct out-of-pocket expenses to you as the owner. These may include mileage overages or cleaning and dumping fees — but out-of-pocket expenses, such as damages, gas, or missing items, are not charged commission, and instead, the renter is charged an additional 10% processing fee."

Related Reading: Outdoorsy vs RVshare: Which RV Rental Service is Better?

RVezy has a 10% renter service fee that applies to the total rental amount, including any add-ons, mileage overages, and additional post-trip charges. They also have an owner service fee of 20%, which applies to the total amount an RV owner charges the renter for their trip. Read our RVezy review here.
Can I decide who can rent my camper?

Listing your RV rental is a great way to meet new people and share your passion for the open road. However, you may not feel comfortable renting out your prized possession to just anybody!

Luckily, most rental platforms have license & age requirements or will require proof of renter's insurance before they make a booking request, so you can rest easy knowing that only responsible people will be using your rig. They'll usually do an extensive driving history check, too.

If you feel uncomfortable with someone who wants to rent your camper, you always have the right to refuse them.
How does the pick-up process work?

Before the renter picks up your camper, you'll need to have a meeting to go over all the specifics. This is where you'll give them a walk-through of how everything works and answer any questions they may have.

It's also a good time for both you and the renter to inspect the camper for any damages that may have occurred during the rental period.

Finally, you'll need to hand over the keys and any other documents (like your RVs registration) that the renter may need.
How do I get paid?

Most rental platforms will deposit rent money into your account within a few days of the end of the rental period (which is a great way to make passive income, especially if you're getting booking requests from your RV rentals left and right!).

Outdoorsy holds your funds 24 hours after the RV is picked up, then releases them into the account you provided. They do ask that you wait 3-5 business days for the deposit to post to your account.

RVshare rentals are released on the first business day after the start of the reservation. So, if the reservation begins on a Friday, Saturday, or Sunday, the payout will not be released until Monday. It typically only takes 1-2 business days for the funds to reach your account after they have been released, but they suggest waiting 5 business days to reach out, as bank processing times can vary.

RVezy only pays through direct deposits. The first 50% of the payout will be released within 24 hours of the rental start date. The second 50% of the payout will be released after the rental has ended and the closeout process has been completed by both yourself and the renter on the RVezy platform. The transfer of your payouts typically takes 3 to 5 business days before being deposited in your bank account. Your first-ever payout may take up to 7 business days to be received.
What does insurance cover?

Most rental platforms require renters to have insurance to cover any damages that may occur. This not only protects the renter, it protects the owners in case the worst happens while on a trip.

Outdoorsy is backed by some of the world's best insurance companies like Assurant, Lloyd's of London, Aviva, and Generali. They also started a sister company called Roamly, which is the first insurance company to cover RV rentals!

Here's what you can expect with Outdoorsy:

Up to $1 million liability insurance in the US
Up to $1 million in physical damage protection
Windshield Damage Repair
Driver Verification Checks
24/7 Roadside Assistance
24/7 Live Customer Support
Safe & Secure Payments

RVshare claims they are partnered with the most experienced RV rental insurance company in the world.

Coverage during the rental period includes:

Up to $1M in liability coverage
Up to $300,000 in comprehensive and collision coverage based on the value of the RV
Free 24/7 roadside assistance and free towing and tire service

RVezy is a bit different. You need to fill out an insurance application and be approved before their insurance company comes in to play. If you are approved, you'll be set!

Their policy covers the following in Canada:

   $2M Third Party Liability Coverage
   Collision & Comprehensive
   Physical Damages
   Fire, Theft & Vandalism

Their policy covers the following in the United States:

   $1M Third Party Liability Coverage
   Collision & Comprehensive
   Physical Damages
   Fire, Theft & Vandalism

Pro Tip: Even though these RV companies provide insurance while you rent out your RV, it's important (and typically required) to insure your camper yourself! Check out our guide on how much RV insurance costs and which company is best.
What type of camper does best?

Typically, a camper van or class B RV will do best. However, pop-up campers and other small motorhomes are also excellent and tend to stay rented out.

If you have a larger RV to rent out, that's OK! Luxury motorhomes, travel trailers, and even fifth wheels are in high demand for people going on a big family vacation. There are plenty of people out there that are looking to rent a luxury RV.

The perfect RV is the one you own. (Although, bonus points if you have a camper with bunk beds and room for the kiddos!)