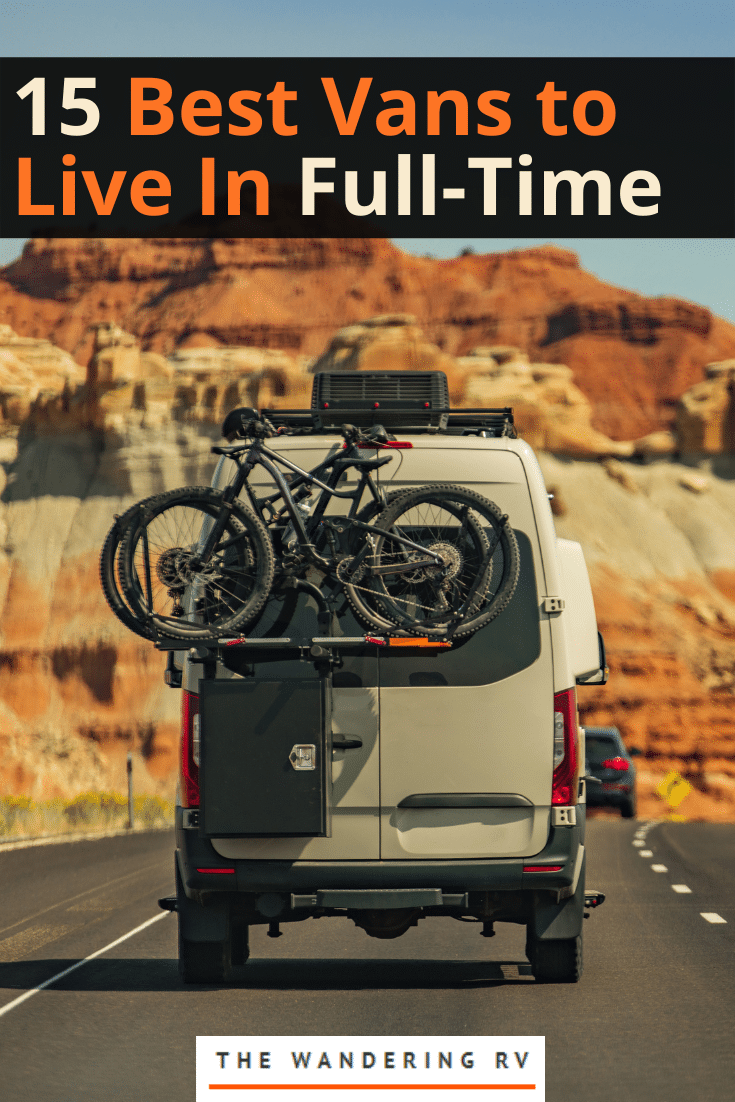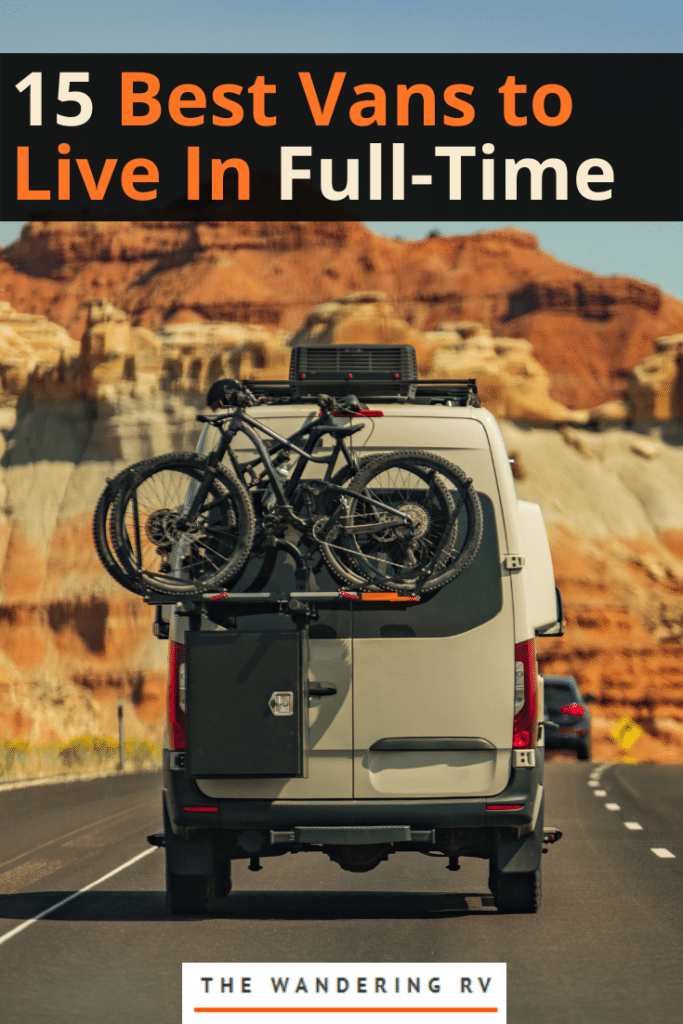 The first step in living in a van is, well, buying the van!
But which van should you buy? What should you look for? Should you look at cargo vans or passenger vans? So many questions!
Don't worry – we've done the research so you don't have to. Here's a list of the best vans for van life so you can build your dream van. Let's dive in!
Table of Contents
The Best Vans to Live In
In order of best to still awesome but way more affordable, here are the 15 best vans for van life:
1. Mercedes Benz Sprinter Van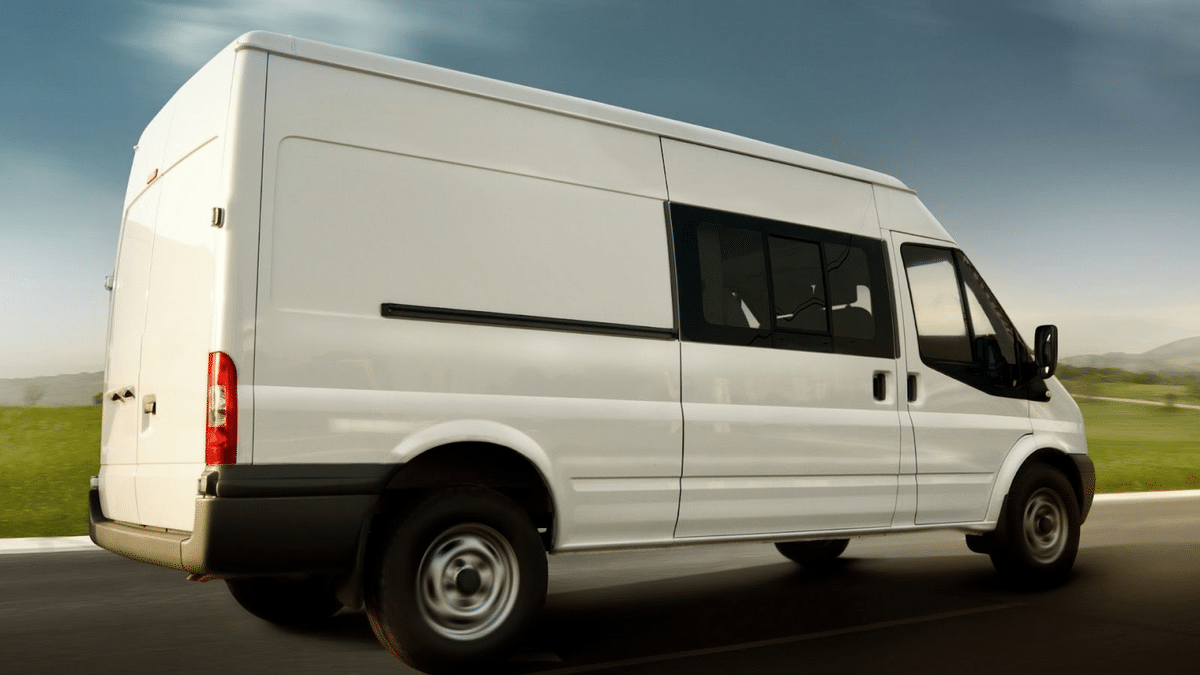 The Mercedes sprinter vans are known for their reliability, durability and, most of all, their customizability. All the -ilities.
This makes it an ideal choice for many van lifers.
The sprinter van also comes in versatile sizes. You can choose either a 144" or 170" long body depending on how much living space you want. They're also available with a diesel 4×4 conversion for those wishing for off-road capabilities.
The main downsides of these vans are that they are pretty pricey, hard to find used, and complicated to fix. As stated though, these vans are incredibly reliable.
In the event of a breakdown, it could be costly to get towed to a Mercedes dealership or to someone knowledgeable in specifically working on a sprinter van.
There are also many conversion companies that build out the sprinter van, if that's the route you're going with your camper van!
Regardless, it's very easy to see why the sprinter van is viewed as the quintessential van for van conversions.
2. Ford Transit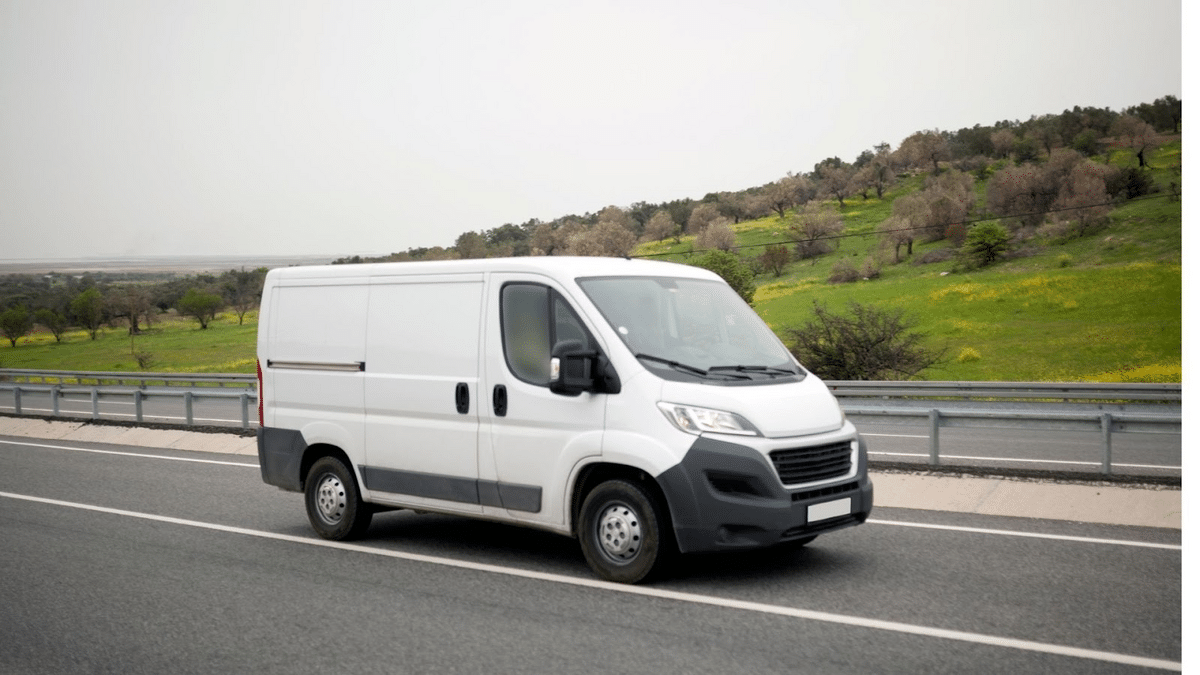 Ford Transit camper vans are another incredibly popular van for van lifers. Ford stopped making their wildly popular econoline cargo van and replaced them with the Transit in 2014. Econolines have always been known as workhorses and were the perfect fleet vehicles.
Ford transits are typically RWD (rear wheel drive), but Ford also offers a 4×4 option, making them another fantastic adventure van. They are also fairly easy to fix, which means finding a repair shop shouldn't be a terribly difficult task.
The towing capabilities of this van are not as impressive as some of its competitors– which could be a downside for some.
However, one major perk of choosing a ford transit camper van over some other options is how tall the roof is. The Ford Transit high roof is a whopping 6 feet 9.5 inches tall. This officially makes it the tallest van- an easy choice for tall van lifers!
3. Dodge Ram Promaster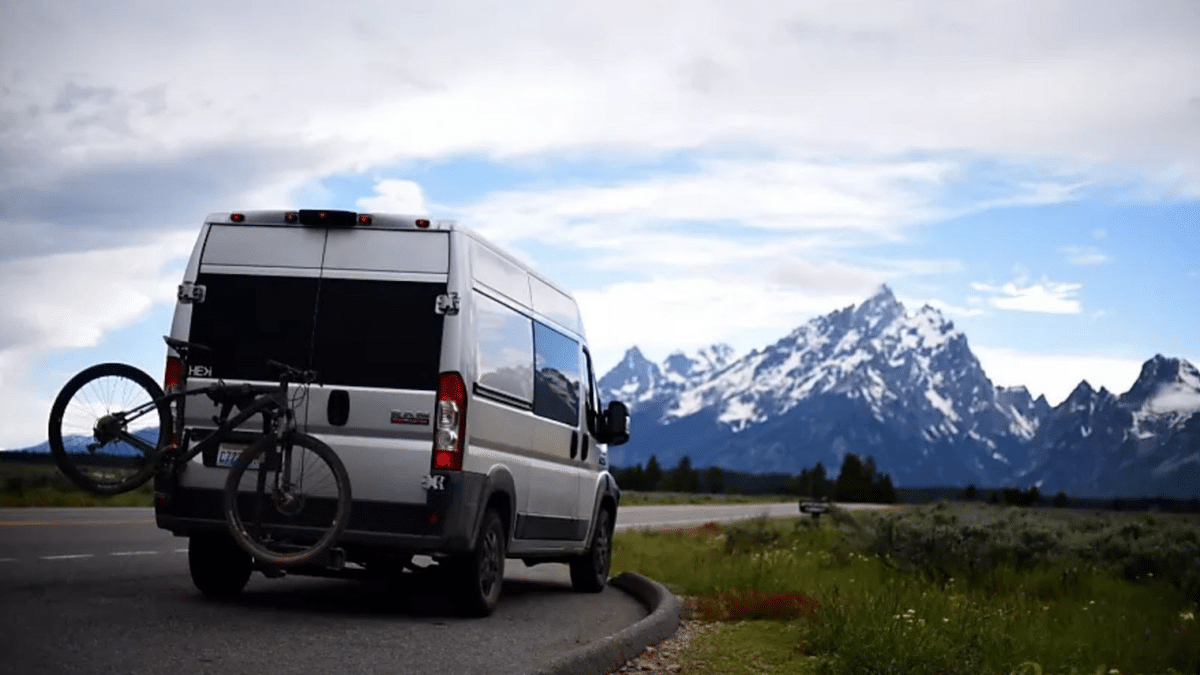 Dodge Ram Promasters have a similar look to them as the Mercedes Sprinter and Ford Transit vans. While they aren't as fancy as the sprinters, and not as tall as the transits- they are the widest of all of the cargo vans on the market!
If having extra living space is important to you, then the promaster may just be the best van for you! Especially since the walls of the promaster are almost completely vertical. This makes maximizing space much easier.
One thing to note is that these vans are front wheel drive. While building, weight distribution will have to be at the forefront of your planning. If weight is distributed thoughtfully, this shouldn't be an issue.
Dodge Ram Promasters are also very easy and relatively inexpensive to fix (compared to the Mercedes Sprinter vans.) There are also many conversion companies that will turn promasters into dreamy camper vans, if that's the route you choose to go.
4. Nissan Nv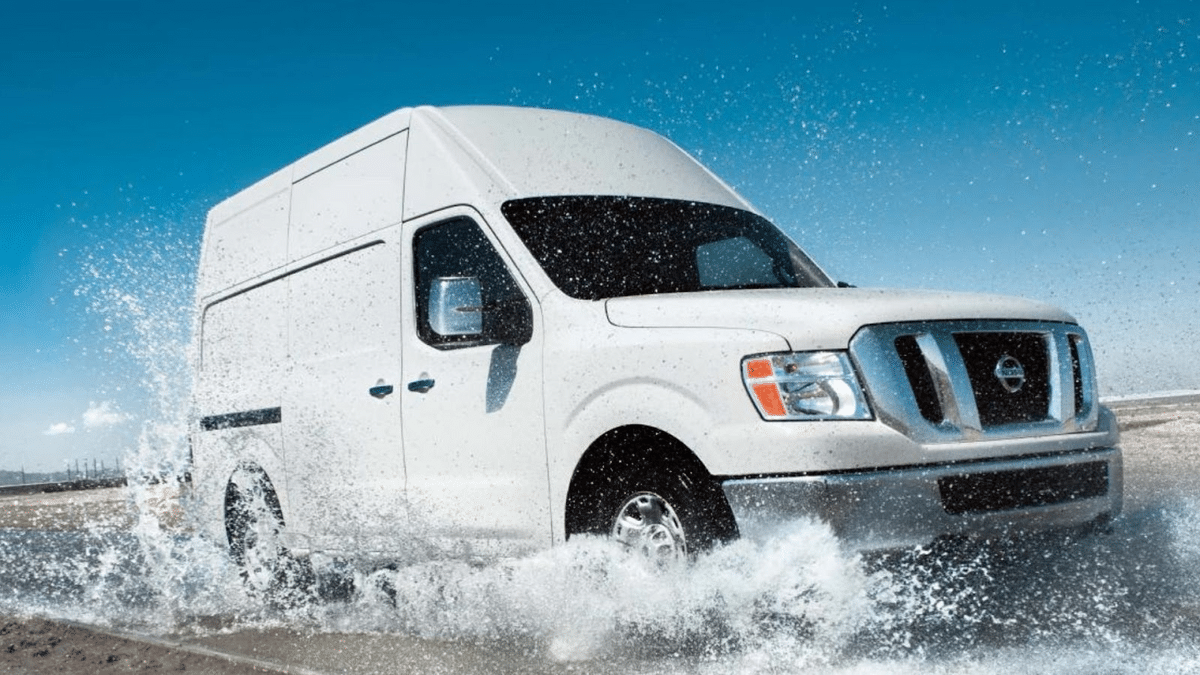 Nissan Nv vans are not very often used as conversion vans. However, they are very reliable, notably less expensive than other more popular vans, and have fantastic dimensions for a dreamy conversion.
Since the Nissan Nv cargo van is commonly used as a work van and not a conversion van, it is also quite stealthy! An excellent choice for stealth camping.
Some of the downsides of the Nissan Nv: It's a bit top heavy. This makes driving on a windy day a bit tough. They're also only available in 2wd. However, this vans towing capacity is quite impressive compared to its rivals and maxes out at a whopping 9,400 pounds!
The Nissan Nv also offers an incredibly impressive warranty. Nissan offers 5 years, or 100,000 miles on all vans purchased at the dealership.
5. Ford E-Series Vans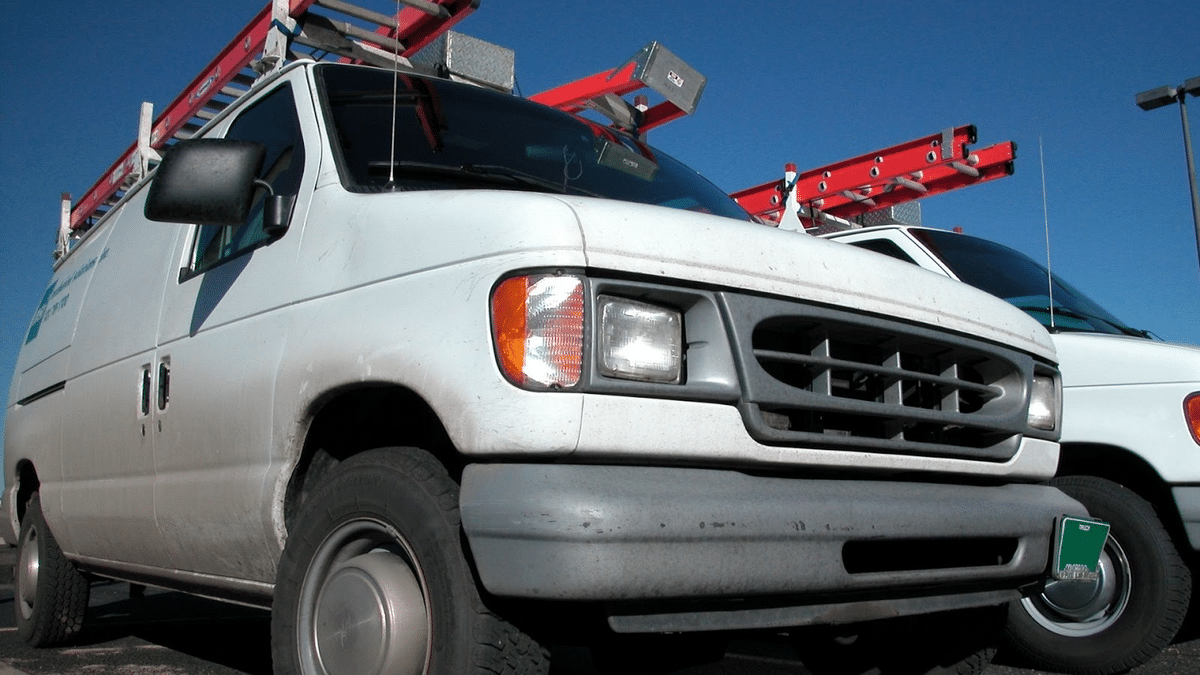 As mentioned before, in 2014 Ford replaced their E-series (Econolines) with the Ford Transit van. Ford Econolines were and still are very commonly used as work vans. They are an incredibly reliable and affordable option for a van conversion.
One downside of the van is that they are very hard to find with a high roof. Meaning- if standing room is important to you, perhaps consider looking elsewhere or installing your own high top roof or pop-up roof.
It is not uncommon to find used models that were pristinely taken care of by companies that used them as work vans. This means they often have a very long life.
Ford never made a 4×4 version of the Econoline, however many owners have added 4×4 capabilities to turn their Econolines into off-roading beasts.
Overall, the Ford E-series cargo vans are incredibly affordable, stealthy, and reliable. This makes them a fantastic option for a conversion van.
Click here to learn about the common issues to look out for when buying a Ford Econoline for van life.
6. GMC Savana / GMC Vandura / Chevy Express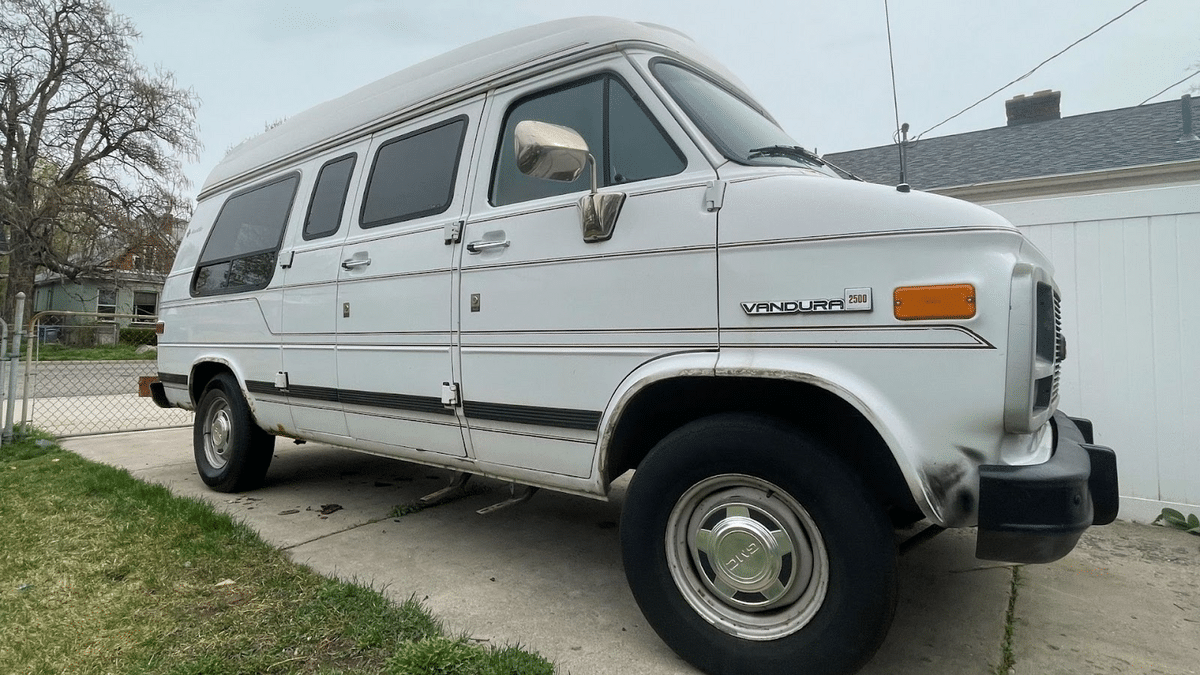 All three of these vans are actually the same van. In 1996 GMC replaced the Vandura with the Savana, and Chevy rebadged the same van into the Express.
Regardless, this van is a popular choice for van lifers because of its size, capabilities and reliability. Many of them were manufactured as conversion vans already.
They were equipped with a back seat that pulled down into a bed, a TV, and a VCR. Plus, the pre-converted ones were built with insulated floors and walls.
Although none of these vans were ever manufactured as high tops, many owners added them. Finding a used version of these vans that was converted into a high roof isn't uncommon.
Another thing to note about this van is its incredible towing capacity! Depending on the model, their towing capacities range from 7,000-10,00 pounds. This is very impressive for a cargo van!
If you're looking for an affordable van that is reliable and easy to convert, one of these vans may be the best vans for you!
7. Chevy Astro Van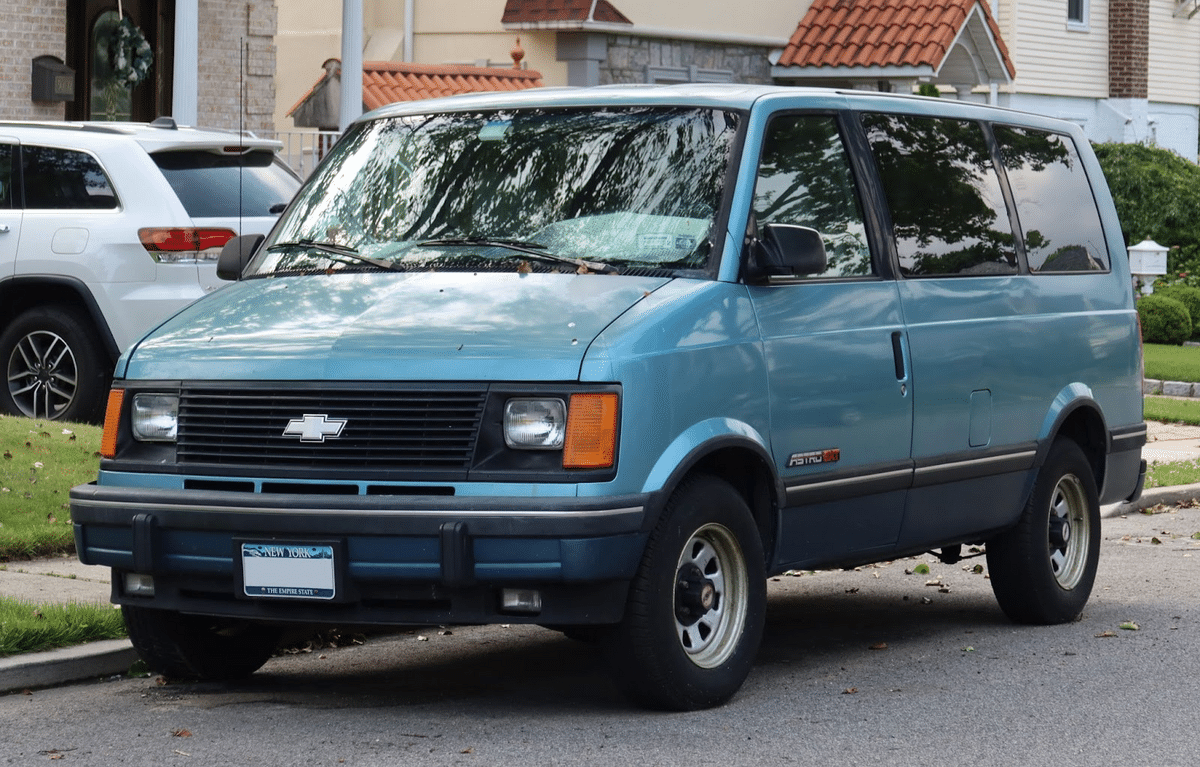 The Chevy Astro van is known for its reliability and they're generally very inexpensive to buy. The Astro is also very stealthy, compact, and cheap to fix.
One thing to note is that these vans are smaller than most of the other vans on this list. The obvious upside is that they're easier to drive and can fit in most parking garages. The downside being less space to move around inside and less storage capabilities.
If you're looking to save money and have a stealth camper van conversion- the Astro van will not let you down.
8. Classic Volkswagen Vans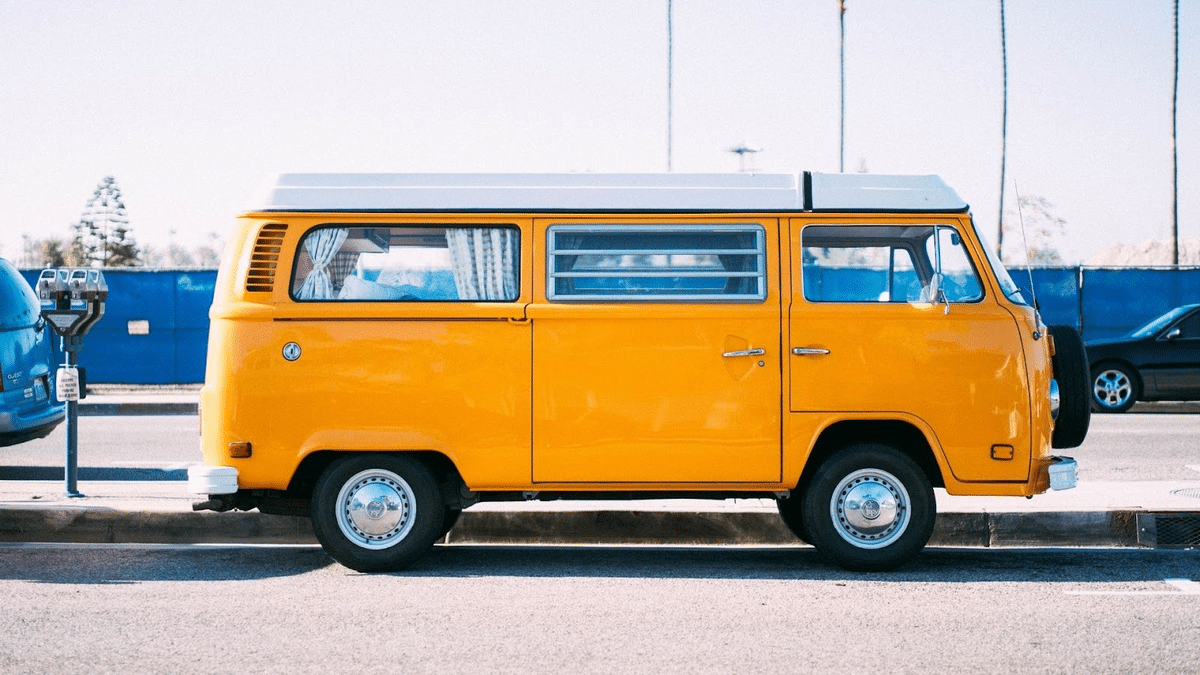 Classic Volkswagen vans are perhaps the most iconic vans on this list. Many of them are now considered collectors items, and it's easy to see why.
Back in their hay day these vans were incredibly reliable, spacious, and handled really well. By today's standards, this is not true. Fixing a VW bus or van is expensive and they're small compared to many other vans on this list.
Classic Volkswagen vans are also very hard to come by and almost always come with a higher price tag.
Despite all of this, the classic VW vans are so aesthetic and wildly coveted. If you decide to pursue buying one of these vans, it'll surely retain its value and draw a ton of attention!
9. School Bus (Skoolie)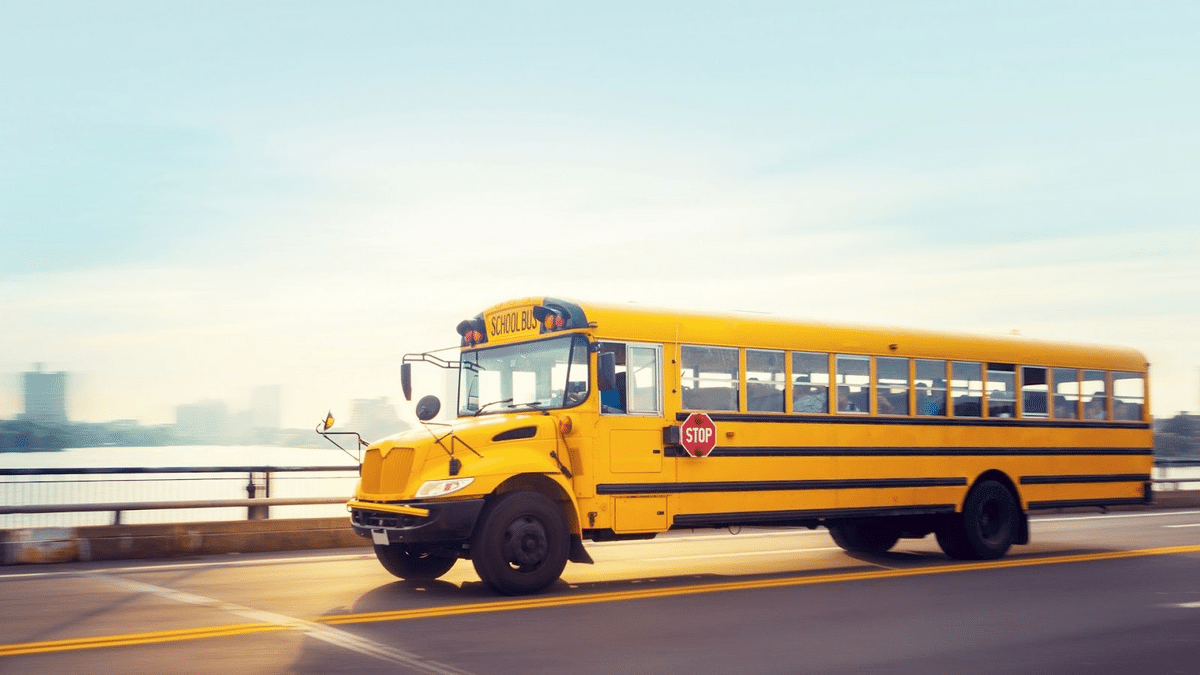 Okay, okay—I know we're talking about vans, but no van life article could be complete without chatting about skoolies. School buses come in so many shapes and sizes and offer very spacious living areas.
School buses are generally about 6'6" tall on the inside. This makes them a wonderful choice for tall van lifers.
Plus, Skoolies are known to be reliable and affordable to purchase and finding a well-maintained bus is not a hard task.
It is, however, worthwhile to consider that repairs for a school bus are quite expensive, and finding a mechanic that specializes in them can be tough. Not to mention- most shops are not equipped with the tools to even handle some of the larger models.
Regardless, the design options for a school bus conversion are endless. Many owners are able to create different rooms and achieve a true tiny home feeling. It is so easy to see why school bus conversions are so coveted and so popular.
Keep in mind, however, that because school buses were not designed to be converted into campers, you may have a really hard time getting proper full-time RV insurance!
10. Box Trucks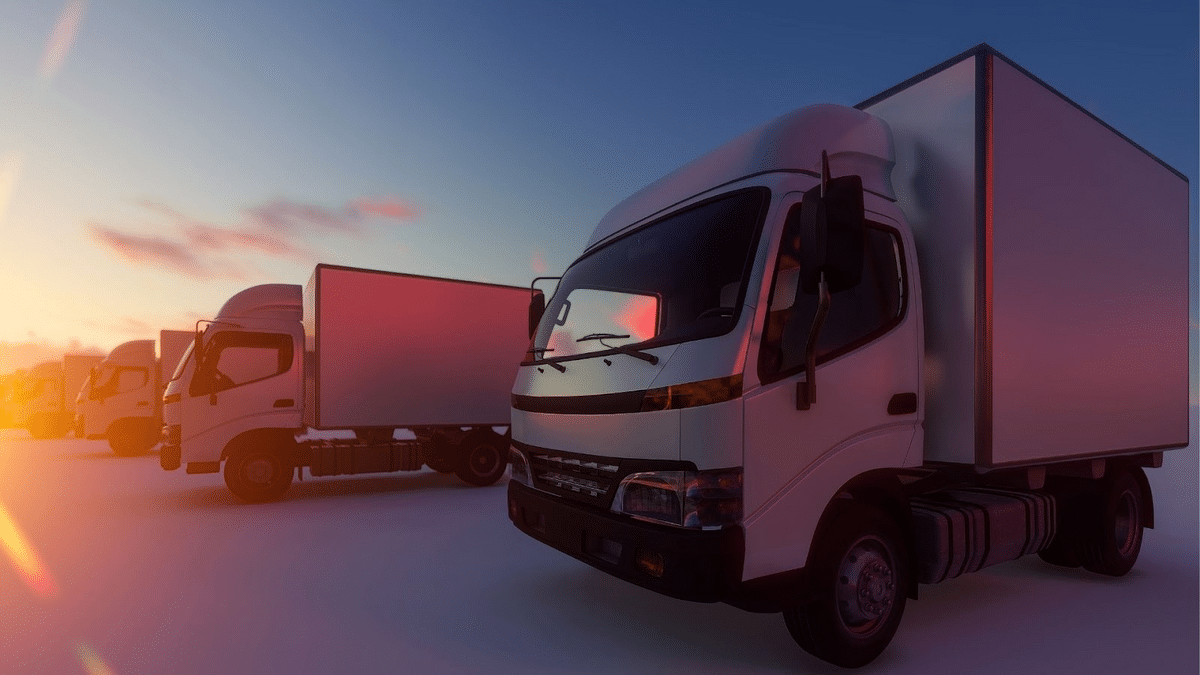 Box truck conversions are perhaps the most stealthy option on this list! Devoid of any windows, most people will assume the back is filled with packages, chips, or maybe industrial supplies.
This means that for those hoping to fly under the radar and avoid getting "the knock" at 2am– a box truck may be the perfect choice for you!
Box trucks come in tons of different shapes and sizes, meaning finding one that fits your needs should be fairly easy. Most box trucks offer plenty of standing space, and most are equipped with 4wd. The boxy shape also offers more room and an easier build than some of the other vans with unique curves.
Finding a used box truck is also a fairly easy process since so many companies use them. This also means that it's very common to find them immaculately maintained with comprehensive service records.
A used box truck is a fairly affordable option as well. Many can be found for under $10,000, and the industrial interiors are a perfect blank slate to create a totally custom interior space.
Some of the downsides of choosing a box van are that they can be a little tougher to drive because of their size, they also are not very fuel efficient, and they can be costly to repair.
11. VW California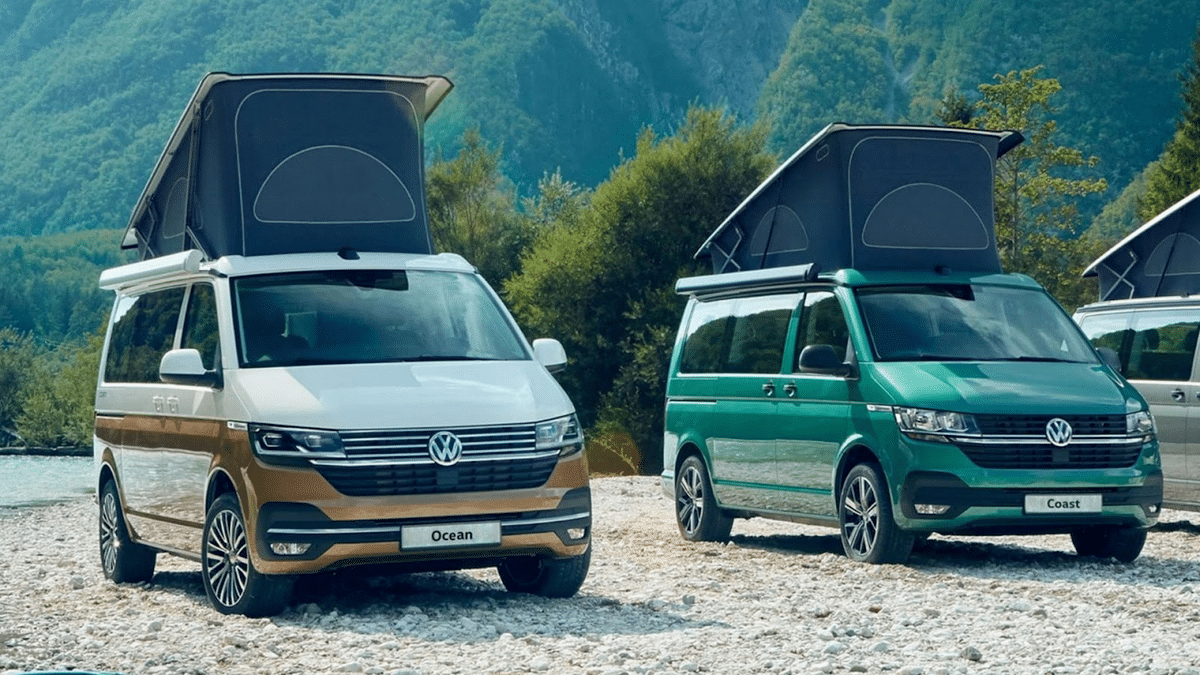 The Volkswagen California vans were built with van life in mind. This is a passenger van that easily converts into a living space with a bed and a kitchen.
Both the California Beach Tour and California Beach Camper come with a pop top roof already installed, which makes it easy to just park, pop the roof and relax!
These vans are a bit pricey and start at $75,000. However they are fully equipt to be the perfect weekend camper, and can easily be fitted with solar for full time van life.
The biggest downside to this van though is that it is not currently available for purchase in the North American market. Rumors state that it may become available at some point. But for now, we just have to dream of the day we see these beauties on our vast USA highways.
12. Sportsmobile Classic 4×4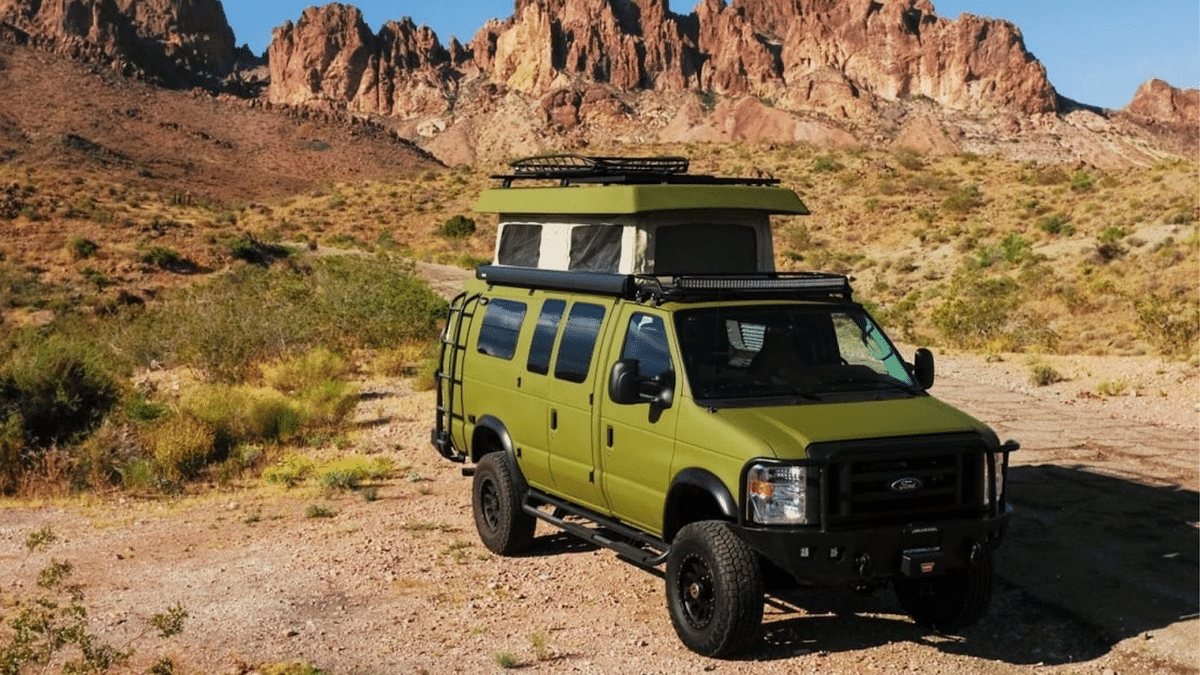 The Sportsmobile Classic 4×4 was built to be the offroad adventurer's dream come true.
They are built on the Ford E-series body and equipped with a pop-top "penthouse," full kitchen and convertible bed. They come with both a regular body and an extended body if you desire more living space.
The Sportsmobile Classic 4×4 also already comes equipped with a 10 gallon freshwater tank, 12 gallon gray water tank, a full solar setup, and full hookups for shore power and water.
If you're looking for the ultimate off-roading vehicle, the Sportsmobile classic gives you all the capabilities and ground clearance you could ever dream of.
They are quite pricey compared to some of the other vans on this list and start at $175,000. However, they come fully converted and ready for any adventure!
13. Four Wheel Campers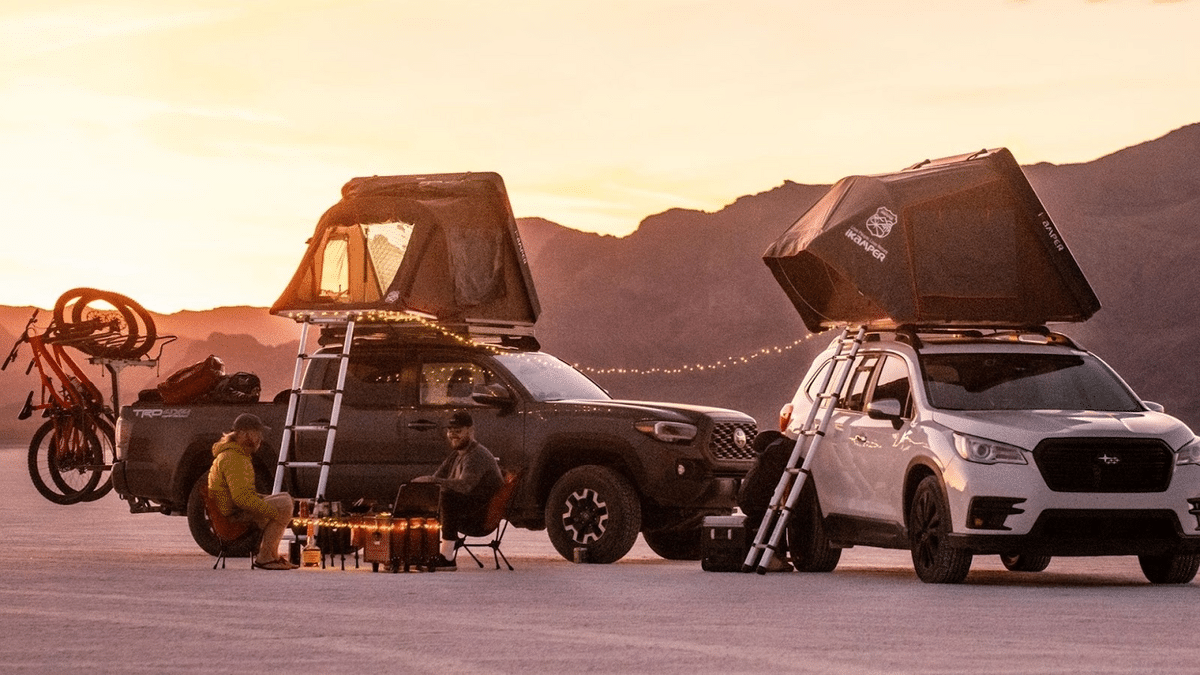 Do you own a truck or want a truck but long for the freedom van life provides?
If so, there are so many options for turning your truck into an overlanding vehicle—and no, you don't need to pull a trailer.
The most cost effective way of turning your truck into an overlanding rig is by adding a rooftop tent. These can be installed over your truck bed cover or over the cab and are quick and easy to set up. They are low profile when they're not in use, and they come in both soft shells and hard shells. They're also fairly easy to install.
For the ultimate truck camping experience you can purchase a camping pod that installs right into the bed of your truck. There are several different brands and models available, but the most popular are by Alu-Cab and Project M.
These truck bed pods start at about $9,000 for a soft shelled pop top and go up quite significantly with the more bells and whistles they provide.
This is a fantastic option for those who want to turn their truck into a camper, or for off roaders who want to do multi-day trips. It is difficult to find vans with diesel engines—but many trucks are equipped with them. The customizability is nearly endless!
Check out this roundup review of the best truck bed tents to learn more.
14. Mercedes-Benz Luton Box Van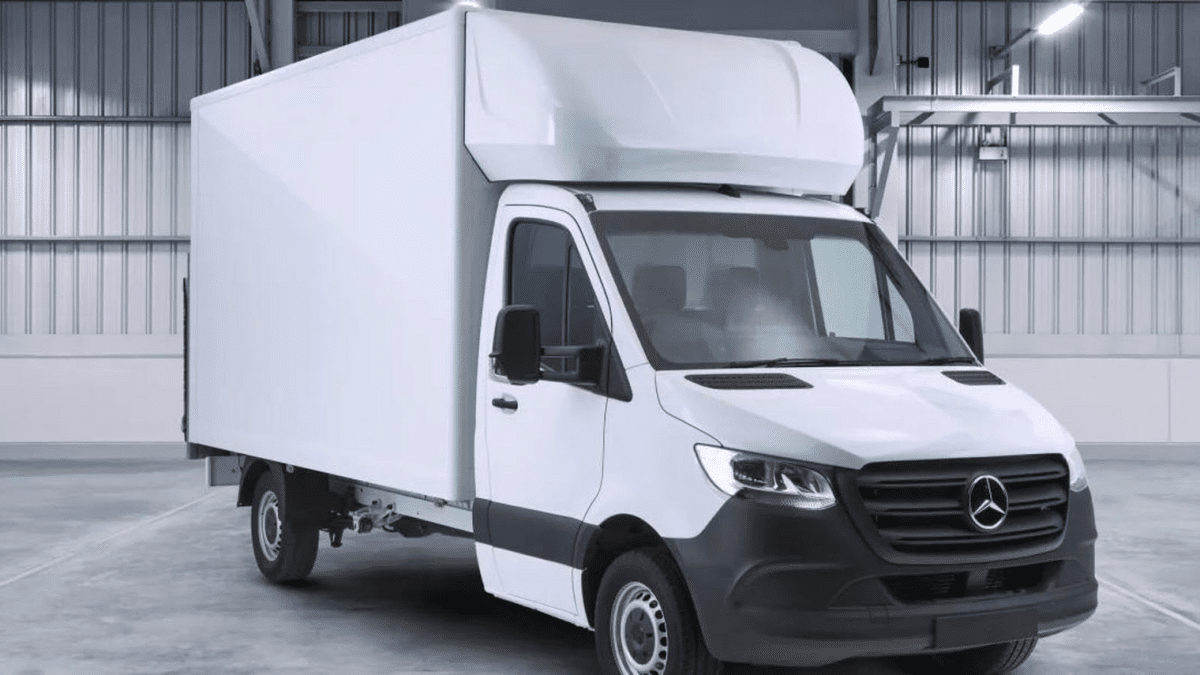 If you desire the living space a box van provides with the comfort of a luxury van—the Mercedes-Benz Luton Box van may be the perfect van for you.
These vans are incredibly reliable and provide plenty of space for mobile living. There is space above the cab that can comfortably hold a bed. This can provide a secondary sleeping space, or just free up some extra floor space.
This is not one of the most popular van options, but they are definitely more stealthy than the Mercedes sprinter and boast top tier safety features.
15. Car Conversions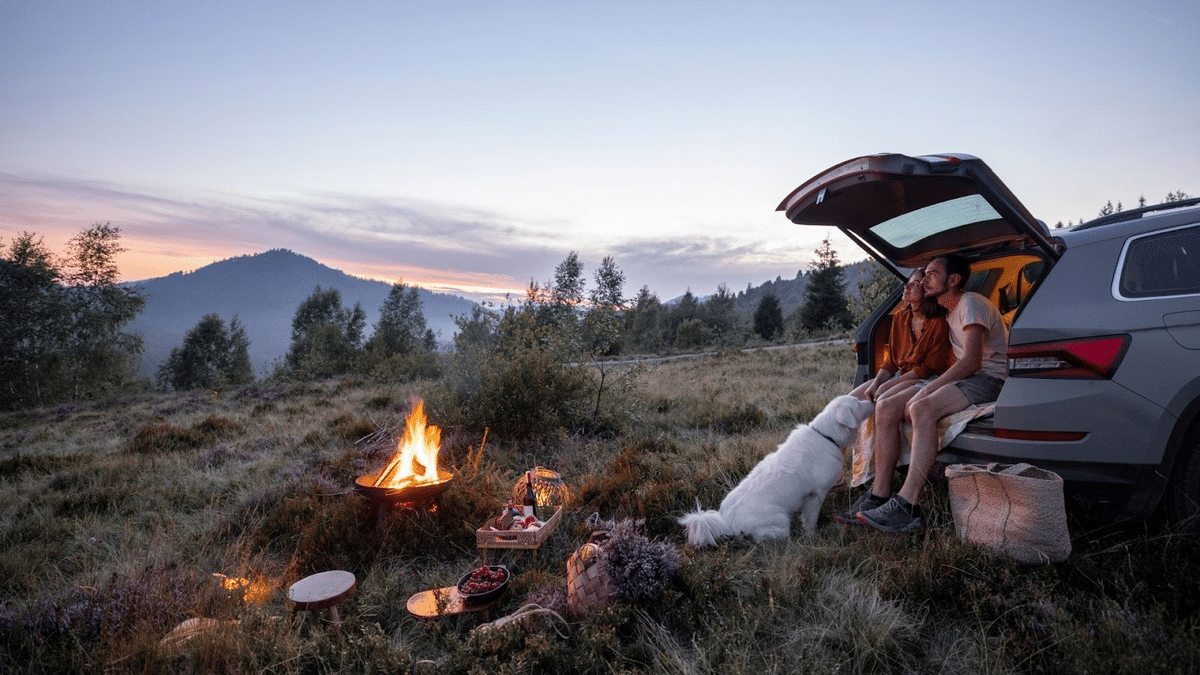 Perhaps you aren't in the market for a van and are just ready to hit the road on an adventure.
Many van lifers have decided to convert their regular sedans and passenger vans into their home on wheels. This can be as simple as adding a mattress and packing some cooking supplies up.
It may not be the most glamorous option on this list, but many people have been able to live out of a car and tour the country. The perk being potentially better gas mileage and no problems finding a parking space.
More Van Life Tips
There you have it—the 15 best vans for van life!
No matter what rig you find yourself in, there's a perfect van out there for every budget and desire. Van life is not a one-size-fits-all experience. It can (and should!) be tailored to fit all of your specific needs.
Finding the right van for you can feel like a daunting task, but there are so many incredible options. The best van for van life is truly subjective.
So whether you decide to purchase an older van, a used van, a brand new sprinter van, or even a unique school bus—there is no wrong way to live van life.
Here are some other helpful van life guides on our blog: