You may be wondering…
Do I need RV insurance?
The answer is that it depends. If you're actively driving a motorhome, RV insurance is a requirement to be on the road in most states.
But if you're storing your RV or you own a towable trailer, you don't need insurance on your RV.
There's a bit more to it than that, so let's break it down.
Table of Contents
Do You Need Insurance on a Camper?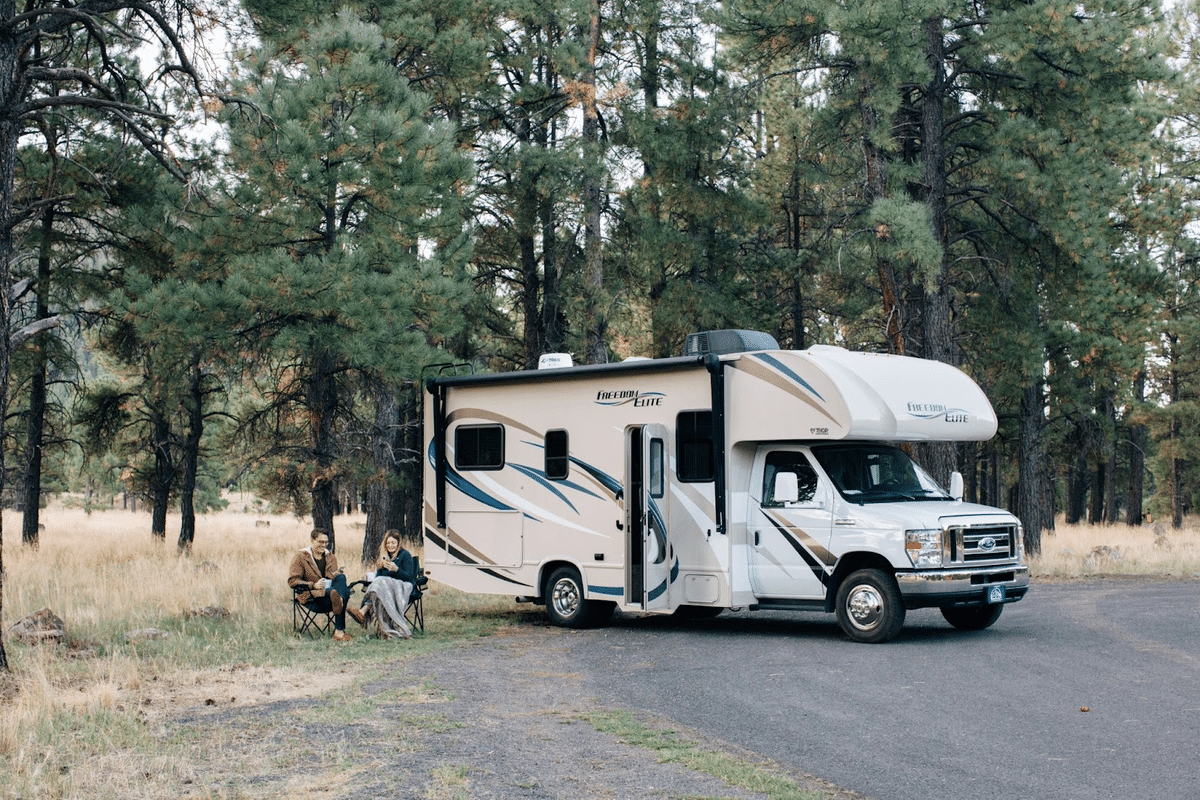 In most states, both RV and car insurance is mandatory (travel trailers however aren't permitted to have RV insurance – more on that later). New Hampshire is the only state that doesn't require you to have either.
However, if you cause an accident, the state will demand proof of insurance or an ability to pay for treatment of up to $50,000 in injuries and repair of up to $25,000 in property damage. If you can't, you risk suspension of your license and registration.
If your RV is financed, most lenders will require you to have full coverage RV insurance. They want to be able to recoup the money lent to you in case of a loss.
In some cases, a lender will take out a policy for you and send you the bill in the event that you don't purchase insurance coverage yourself. Lender purchased plans do come with much higher premiums and no liability coverage, so be sure to purchase it yourself!
Coverage requirements vary by state, so do your research before you purchase a policy. At a minimum, you need bodily injury and property damage liability insurance, that way you're covered if you get in an accident and cause harm to a person or their property.
When DON'T You Need RV Insurance?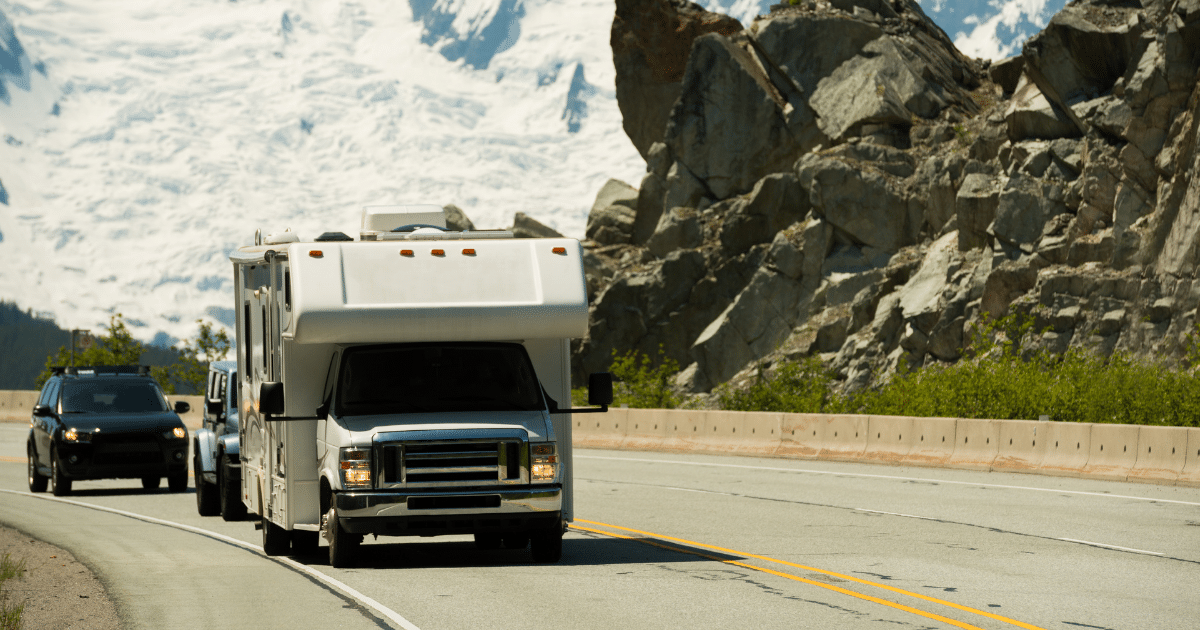 Typically, RV insurance is optional if…
Your RV is towable (or if it's a Class C and not driven) and
You own your RV outright
Or you live in a state that doesn't require RV insurance (keep in mind that all states require RV owners to have a minimum amount of liability insurance)
Because liability coverage is extended from your auto policy when you tow an RV, your camper will be covered if it's damaged while on the road!
But, this brings us into travel trailer insurance (and if you even really need it)…
Do You Have to Have Insurance on a Travel Trailer?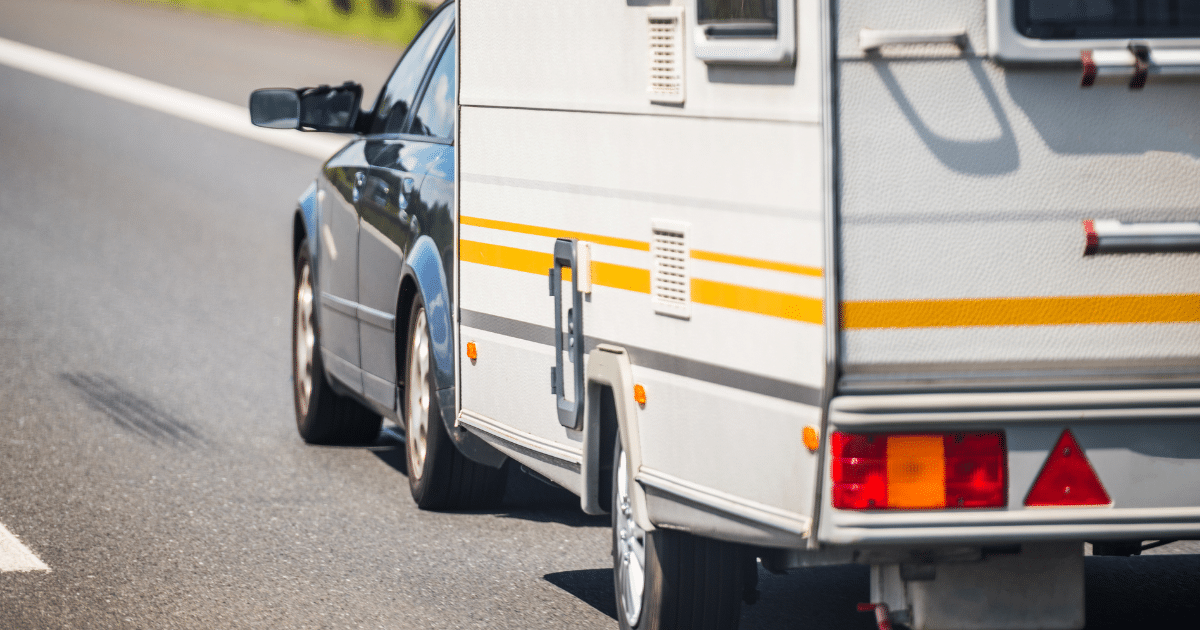 The short answer? Not necessarily, no. Travel trailer insurance isn't needed.
But is it important to have? Yes.
Typically, your auto insurance policy will extend to towable trailers while they're being pulled by the insured vehicle.
However, in order for your travel trailer to be covered by your car insurance policy, you need to have the towable RV registered in your name (meaning it needs to be legally owned by you, the driver).
Rented and borrowed travel trailers aren't eligible for insurance coverage with your existing auto policy.
When you're no longer pulling the travel trailer, your auto insurance policy will not cover anything. Meaning, if you're at a campground and someone causes damage to your travel trailer or if any falling objects smash into it, you'll have to pay out of pocket to fix said damage.
While travel trailer insurance isn't needed, we do recommend you get a basic plan that at least includes one of the following:
Comprehensive coverage
Bodily injury insurance
Personal effects coverage
Liability coverage
The more coverage you have, the better! You never know when an accident will happen.
Read more about travel trailer insurance here.
RV Insurance FAQs
Here are some common questions we're often asked about RV insurance:
What's Considered a "Recreational Vehicle"?

A recreational vehicle (abbreviated "RV") is a motorized vehicle or trailer that includes living quarters designed for accommodation.

This includes motorhomes, coaches, campervans, travel trailers, fifth-wheel trailers, popup campers, and truck campers.
How Does RV Insurance Work?

RV insurance works similar to an auto policy, in that it will cover your recreational vehicle and the driver in the event of damage.

For a more detailed explanation, read how RV insurance works.
What Does RV Insurance Cover?

It depends on the type of RV insurance you get. For example, basic RV insurance will cover bodily injury liability, property damage liability, uninsured or underinsured motorist, comprehensive and collision coverage, and medical payments.

Full-time RV insurance covers all of that as well as personal liability insurance and loss assessment. You can also add on replacement cost and scheduled personal effects, roadside assistance, and vacation liability.

For a more detailed explanation, read what RV insurance covers.
How Much Is RV Insurance?

So, how much does RV insurance cost? On average, you can expect to pay between $40-$80 per month on a 12-month policy.

However, it could be higher or lower depending on your annual premium cost. You can also get a 6-month policy, which would change your monthly payments.

Want to know more? Read our guide on how much RV insurance costs.
Other RV Insurance Articles
If you still have questions on your camper insurance, check out these other helpful articles on our blog: