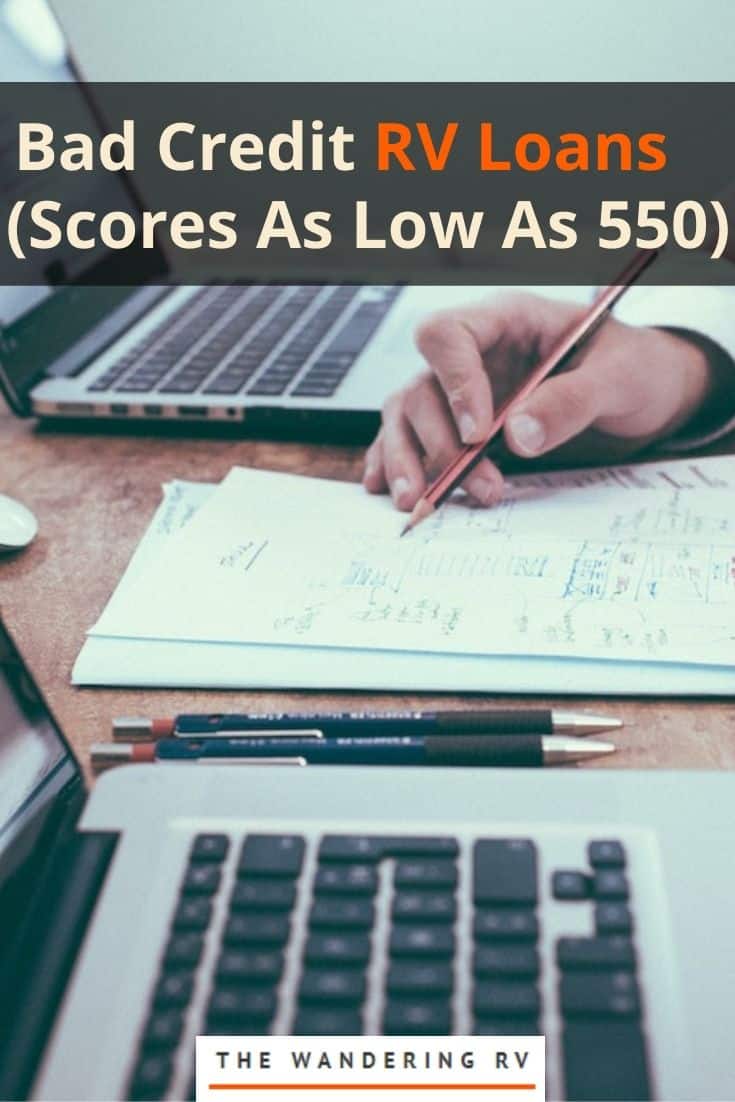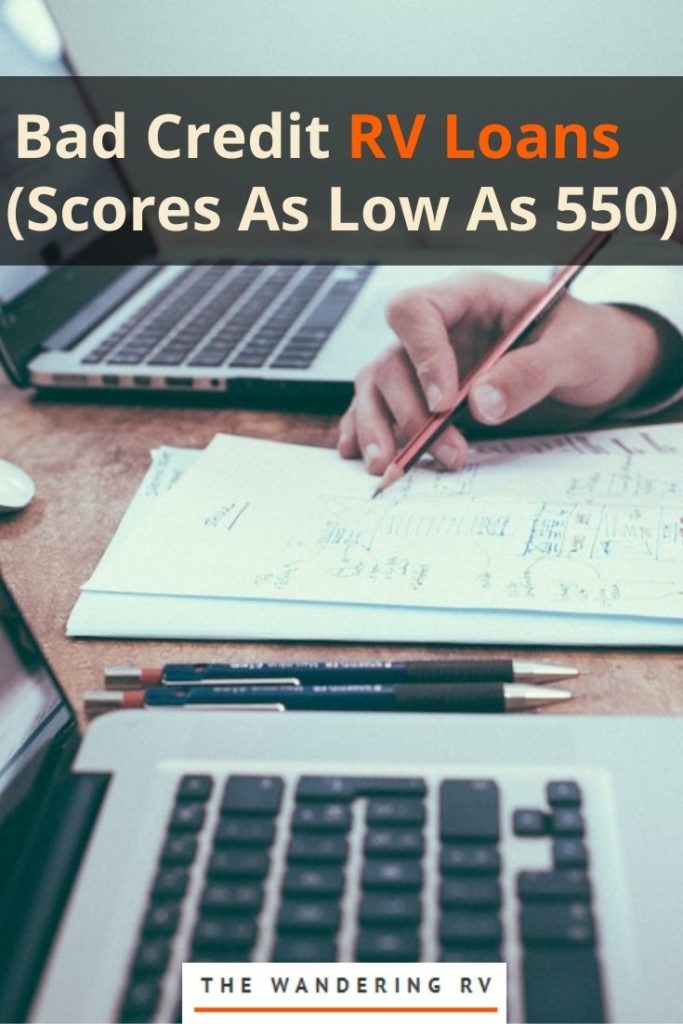 Do you want to go adventure in an RV, but have poor or no credit?
Luckily for you, there are many ways to get bad credit RV loans, even with a score as low as 550!
In today's guide, I show you exactly how to get financing for a camper, regardless of your credit score.
Let's dive in!
Table of Contents
Requirements to Qualify for a Bad or No-Credit RV Loan
The following credentials will help you qualify for an RV loan even with poor credit:
You must have proof of a consistent and verifiable income
Your camper must be for recreational use only (not as a home or for business)
Dings on your credit are okay, but they need to be cleared and not outstanding
You need previous, positive loan history
You must have a secured job (2+ years for self-employed)
A minimum credit score of 550 (usually)
A minimum annual income of $20,000 (usually)
How to Get an RV Loan When You Have Bad Credit
An RV loan can be easy to acquire if you take the right steps. Here's the best way to guarantee your success before you apply for a loan:
1. Check Your FICO Score & Credit Reports
The first thing you should do if you haven't already is get your credit reports from AnnualCreditReport.com. It's possible that your credit has errors like a missed payment that you didn't actually miss.
If you find an error, you should dispute the error with the credit bureau.
Managing your FICO score is always a good idea! Review your score and your reports on a regular basis. Typically, the minimum RV financing credit score is 550. However, higher is always better.
2. Find the Best Price
Finding and negotiating the best price is crucial to securing funding. A smaller loan amount will give you a better chance of acquiring funding despite a lower score.
If you find a motorhome or travel trailer you like, look around to find the best deal. Don't accept the price at sticker value—you can almost always get a few hundred to a few thousand dollars off the price if you just ask.
And don't be afraid to walk away if they won't budge! There are lots of dealers and private sellers out there. Chances are, if you try to leave, they'll lower the price for you. If not, you can always come back later, knowing the final price.
3. Get Pre-Approved
Being pre-approved shows that you're serious about getting a camper. Sales representatives will respect you more if you know what you're talking about, and the pre-approval may also help you get a better deal and save money.
4. Increase Your Down Payment
Typically, you're required to pay a 20% down payment on a loan. However, if you pay more you can usually get a better deal.
Putting down more than 20% of the loan amount drastically increases your chances of receiving a loan, regardless of your score.
A higher down payment may also lower your interest rate. Win-win!
5. Work on Your Credit
Everyone is told to work on their credit whether it's good or not. Doing this is simple—you just need to pay bills on time and pay back credit cards.
Click here to learn more about building a stronger credit score.
What Might Disqualify You for a Loan?
The following factors may disqualify you from receiving a loan:
Risky debt situations (too much debt-to-income or too little available credit)
Numerous bankruptcies
Invalid income (you're unable to prove your income)
Little to no credit history
[tcb-script async="" defer="" src="https://www.consumersadvocate.org/embeds/embedder.js?v=1″][/tcb-script]
Which Lenders Offer RV Loans to People With Bad Credit?
Poor credit doesn't always mean you can't receive offers for RV loans. The following lenders will sometimes offer loans to people with less-than-ideal credit:
Online Lenders
Online lenders are accessible from coast-to-coast and have loan terms and rates that vary depending on where you live. You can access them at any time from the comfort of your own home and apply without going to a physical location.
My Financing USA

My Financing USA has employees that specialize in assisting people with low credit financing for recreational vehicle loans. Credit scores as low as 550 have been approved for financing through My Financing USA.
Keep in mind that to finance through My Financing USA, it's necessary that you put down 10% on your loan and pay various fees.
Southeast Financial

Southeast Financial (SE) is another potential option for ​poor credit RV loans. They're good at configuring longer, more affordable loans for low-income households. They offer a loan term as long as 12 years or more.
SE, however, gives loans based on reliability—they like to see previous information that proves you will pay the loan back. Paying more than 20% down also increases your chances of receiving a loan.
Credit Unions
To be a part of a credit union, it's necessary that you create a membership. They can sometimes offer lower rates, even if your credit score isn't adequate.
However, not all credit unions offer RV financing. If you're part of a credit union, reach out to their support and ask if they can offer an RV ​loan.
USAA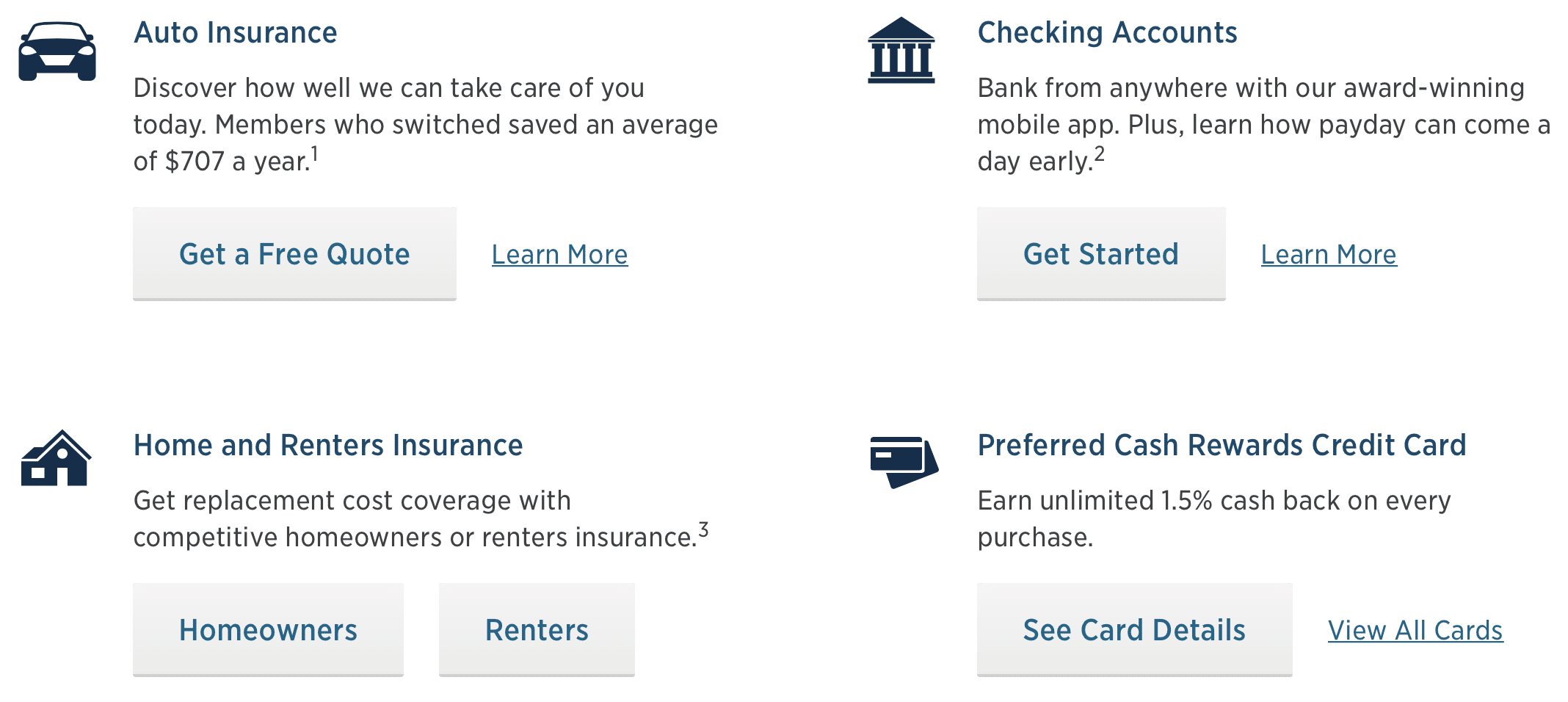 USAA is a good place for active-duty military, veterans, and their families to acquire RV financing with fair or poor credit scores. They offer lower interest rates on financing but ask that you pay as much as possible on a down payment.
FedEx Employee's Credit Association

FedEx Employee's Credit Association doesn't have a minimum credit score that they would give financing to. They will provide 90% of the money in the loan to pay for the RV and its registration.
Banks
For some people, banks may be a better option because you have a relationship with your bank. They know and understand your money situation. Depending on the bank and your funds, you may receive a loan with a discounted interest rate.
Dealership Financing
Dealership financing could be one of the easiest ways to get a loan for an RV, but its higher price may limit your options.
Other Types of Financing
There are other alternatives to finance an RV, which involve credit cards or peer-to-peer loans and are usually for smaller loans on cheaper RVs.
Personal Loans
In some cases, you can't get approved to finance an RV, so you could attempt to take out a personal loan and pay for the RV that way. Keep in mind that personal loans are often given at higher interest rates and require a larger down payment than other loan options.
Home Equity Loans
Owning a home or property can help you get the loan you want even if your credit is inadequate. If you take this route your home or property will be used as collateral, meaning if you default on your loan, the bank can take your home or property to make up for it.
The Bottom Line
Even people with a poor credit score or no credit history can get a loan for an RV.
Whether you're looking at travel trailers, motor homes, or teardrop campers, all you need is to know the right steps to follow in order to succeed in scoring that shiny new RV. Good luck!
Ready to figure out your camper loan? Click here to use our RV loan calculator.
[tcb-script async="" defer="" src="https://www.consumersadvocate.org/embeds/embedder.js?v=1″][/tcb-script]