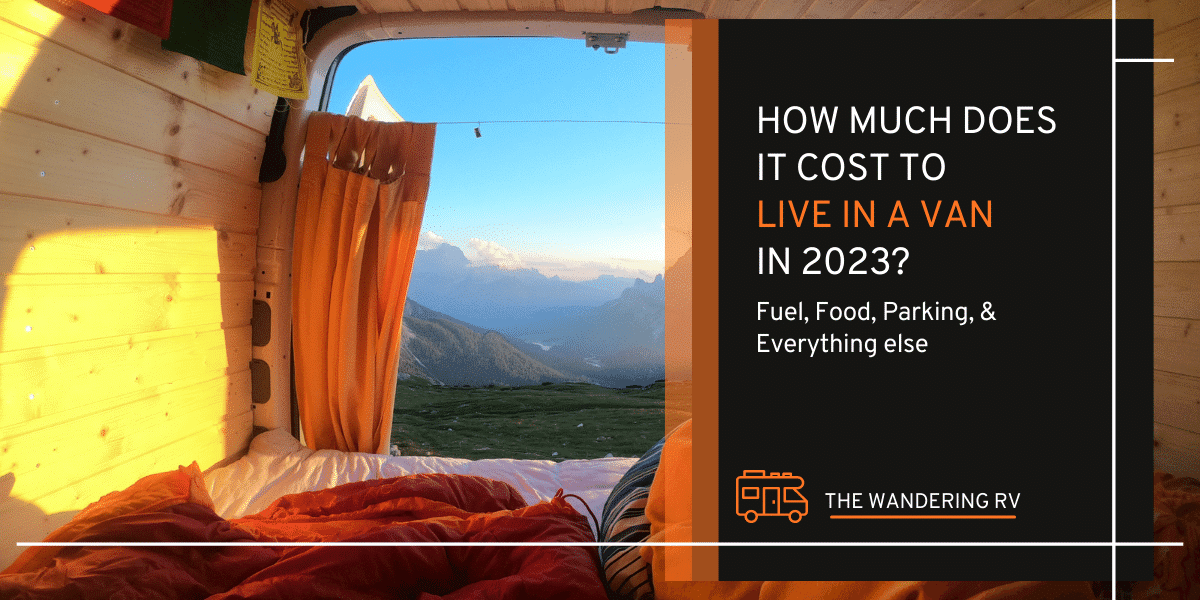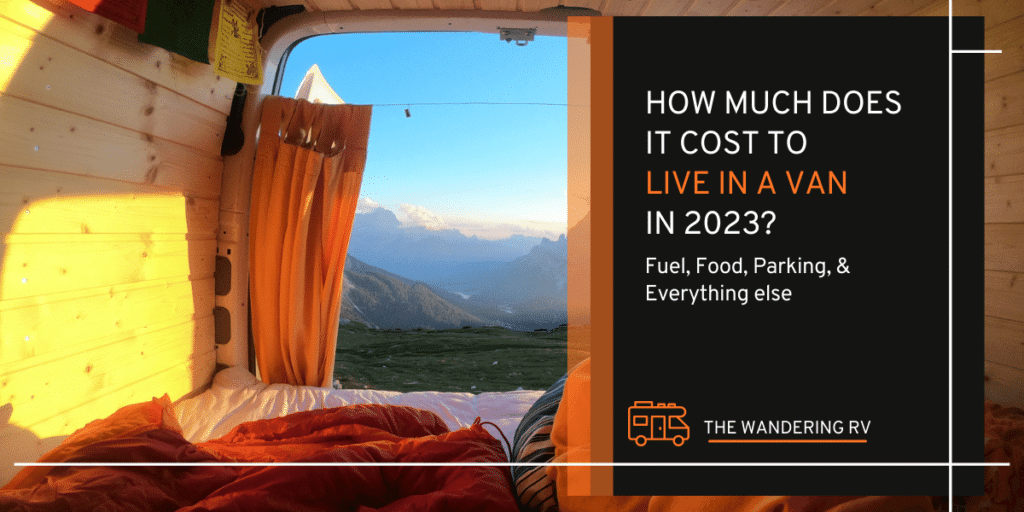 It's no secret that the cost of living is dramatically increasing.
Maybe you're tired of increasing rent prices and housing prices – maybe you just dream of hitting the road for some amazing adventures.
No matter where you stand, full–time van life is often pursued by those hoping to save money and live their dream of traveling the country.
But how much does van life actually cost, and how much money can you really save?
Here's a breakdown of how much living in a van really costs.
Table of Contents
How Much Does Van Life Cost?
Van life costs, on average, between $350 and $3,000+ per month.
One big allure to van life is that you really can make it as inexpensive or as luxurious as you want. Your monthly van life expenses can be considerably cheaper than it would cost to go the traditional route of buying or renting a house — but not always.
How much you spend will depend on many factors, such as whether or not you decide to finance a brand new van or pay cash for an older used van. It's also sometimes impossible to predict a breakdown — which can be expensive.
Regardless of how boujee or budget you want your van life to be, I'm going to break down all the monthly costs associated with van living to help you know what to expect.
How Much Does It Cost to Buy or Convert a Van?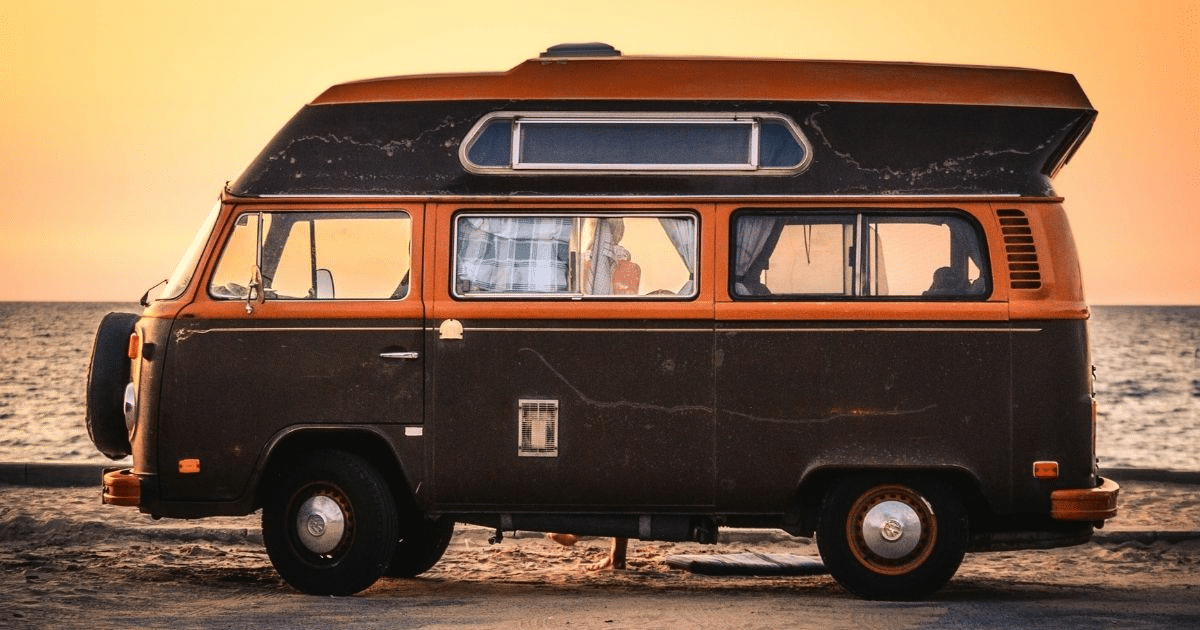 The first thing to consider is if you'll be purchasing an already made camper van or taking a DIY conversion approach. Buying an already-built camper van or class B RV can cost anywhere from $30,000 up to half a million!
Converting your own camper van can really be as cheap or expensive as you'd like it to be. You could even throw a mattress on the floor of an old used camper van or cargo van, buy a propane stove, and hit the road!
Regardless of which route you choose — car loans can be one of the biggest expenses for van lifers, so whether you decide to buy from a van conversion company or purchase used and DIY — be sure you are well-equipped with a budget and basic overview of expenses. This will help you avoid surprise costs while you're on the road.
Check out our list of the best vans to live in for an idea of prices and options.
Monthly Van Life Costs
So how much does van life cost per month? We've broken down all the van life monthly costs by category so you can see exactly where your money is going and how to save on costs.
Food & Groceries: $100-$500+ per month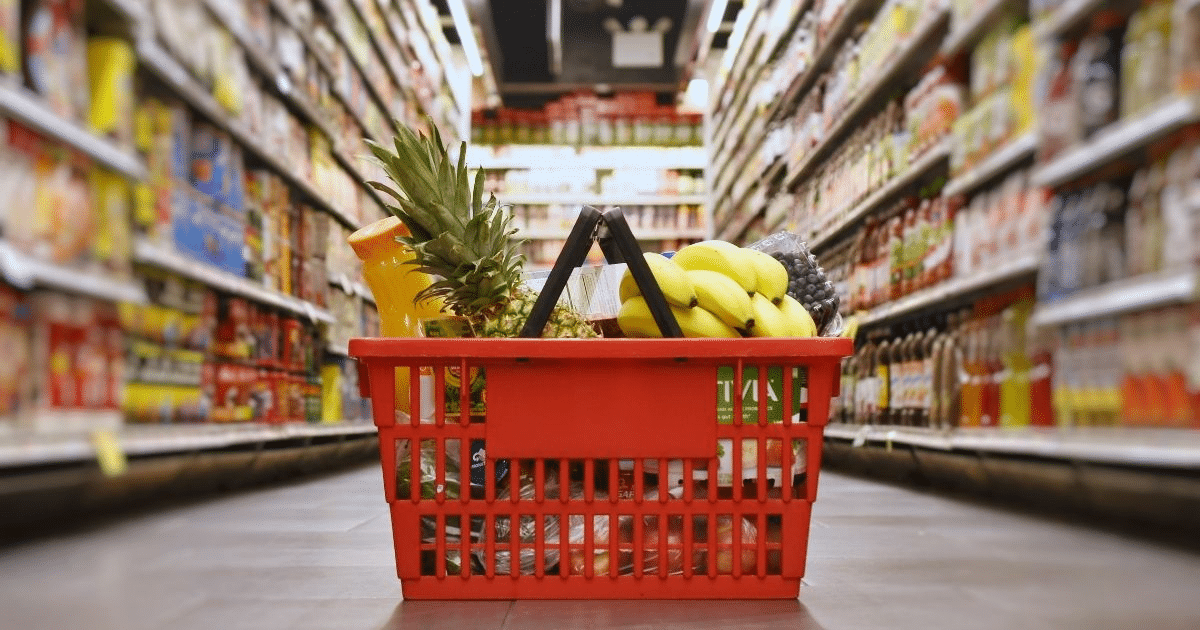 Choosing exactly how you'd like to eat on the road is important. Do you prefer to indulge in fast food every day, eat out at nice restaurants, or cook your own meals at home? Regardless, having a food budget will be imperative. How much you spend on food can vary wildly.
Overall, choosing to cook your own food is often the best option to keep van life costs down. Eating out can easily cost $500+ every month per person, while cooking your own food can cost as little as $100 per month if you're willing to eat the bare minimum. Food costs can easily make or break a budget, so be sure to consider your food options carefully. Coupons are your friend!
That said, there are some unavoidable upfront expenses involved for those who decide to cook at home.
Some van lifers choose to keep their food cold in a cooler with ice. Keeping the ice stocked and your food dry are the biggest complaints of those who choose to go this route. Ice costs about $3 per bag, and coolers can typically stay cold for about 3 days.
This means you'll be spending about $30 per month on ice if you choose to go this route.
The next best option for keeping food cold would be to hook up a fridge to an electrical system. Installing an electrical system like solar can be an expensive upfront cost, but can also save a lot of money down the line. Most portable refrigerators cost between $250 – $500+.
Finally, choosing how you cook your food can also greatly affect your overall cost of eating in your camper van. Many van lifers choose to cook on a propane stove.
This can be a generally low-cost option for those who have not invested in an electric stovetop. However, storing fuel can take up valuable space and staying stocked up on propane can be tedious for those who want to camp away from cities.
If you choose to use propane for cooking, a 30 lb tank will generally last about a month and costs about $20 to restock at grocery stores and gas stations. However, smaller 16oz propane canisters cost about $6 and generally need to be replaced every few days. This means you'll have to plan on going through about 10 canisters – costing $60 per month.
Regardless of how you choose to cook and store your food, investing in a decent electrical system can save money in the long term. Choosing to restock ice and propane may save on initial costs, but can easily become tedious and expensive.
Fuel: $50-$500+ per month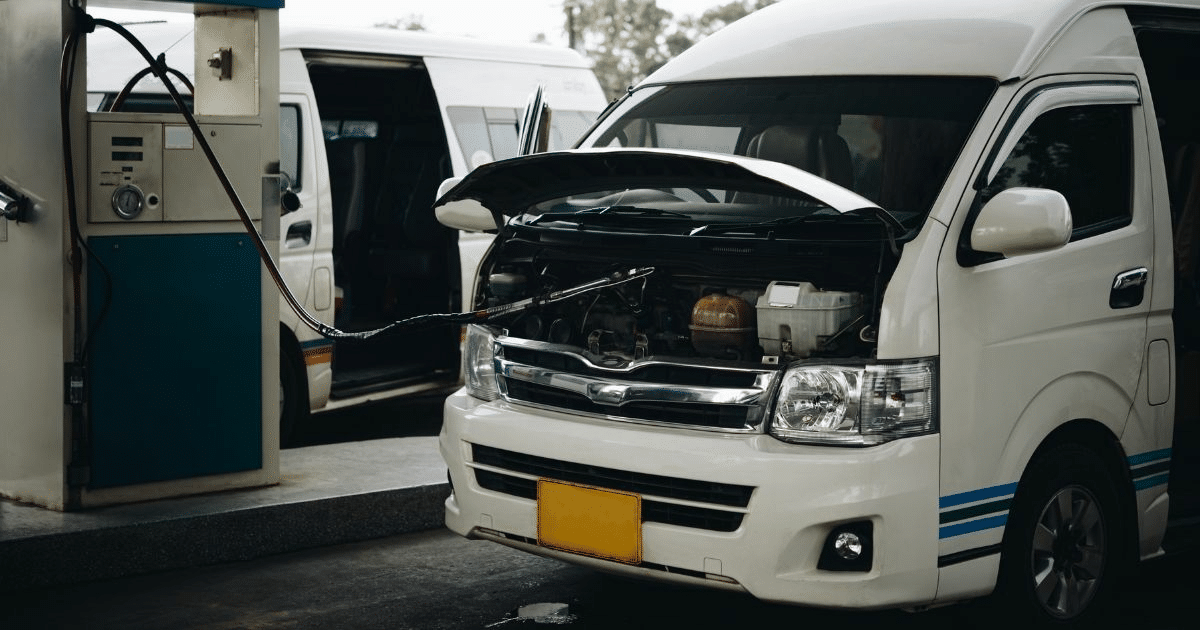 Gas prices as it stands right now are soaring! Throughout history, fuel prices always go up and down, so taking long road trips can be very expensive.
Choosing to stay in one spot for longer durations can really help you save money living in a van. If you choose to live in a campervan, watching fuel costs and traveling when prices are low could save plenty of money over the long term.
For van lifers who decide to stay put in one location for long periods of time, fuel can cost as little as $50 per month. This will be more than enough to cover driving to town to stock up on supplies and changing locations in the area.
For those who plan on traveling long distances often, the sky's the limit on how much fuel can cost. On average, van lifers spend between $200-$500, but a cross country road trip could easily cost $1000.
Paid Campgrounds: $0-$600 per month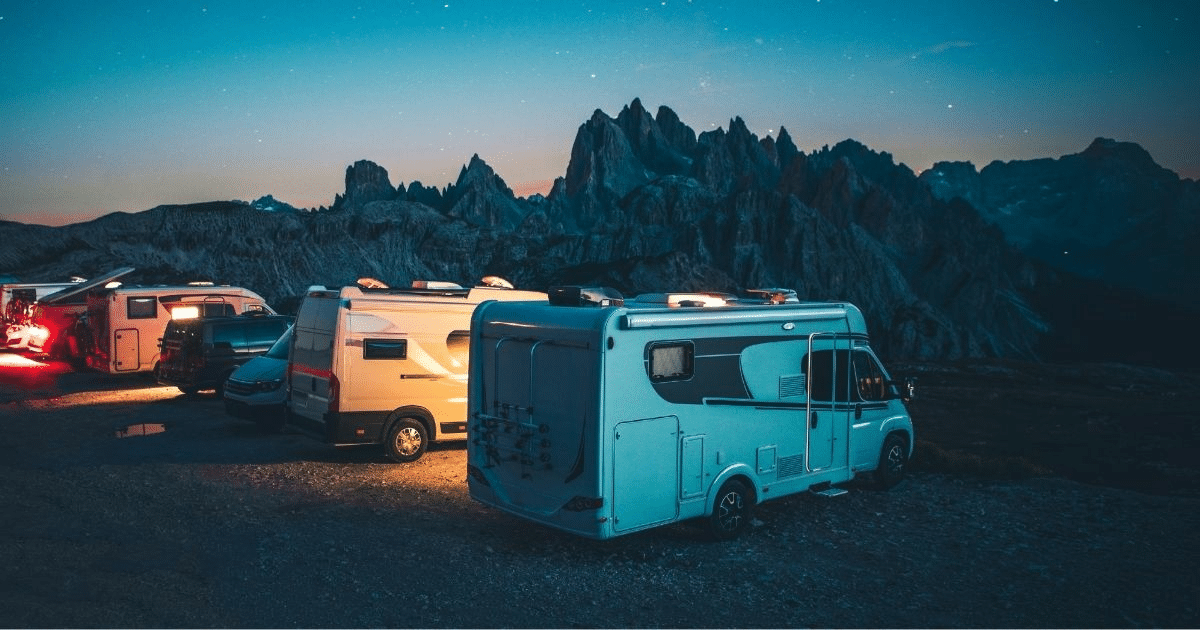 There are so many perks to staying at paid campgrounds. Most campgrounds offer flushing toilets, warm showers, and the opportunity to meet people.
Unfortunately, these costs can quickly add up! Campsites can range from $10 a night for somewhere basic to even as expensive as $60-$100 near popular tourist attractions. The average campsite costs about $20 per night.
This can get expensive, but for some van lifers it's worth the extra cost and security.
Free campsites are also available all over the country and can lower monthly expenses significantly if you live in a van full time. Check out apps such as iOverlander and look for places to camp. Many times, you'll find reviews that will let you know how the cell phone service is, if there are any amenities, if there is excessive road noise, etc.
Choosing to stay on BLM (Bureau of Land Management) land is a popular choice for van life because campers are allowed to stay in one spot for up to fourteen days before being required to move. Some BLM land will require paying a fee within 30 minutes of occupying a site. Other BLM areas may be free of charge, but won't be equipped with facilities such as bathrooms or picnic areas. These free sites are known as dispersed camping.
Remember: When camping in dispersed camping sites, always follow LNT (leave no trace) principals. These principles include not creating new fire rings, cleaning up all trash, properly disposing of waste and generally leaving the land looking like no one had been there at all.
RV Insurance: $150-$300 per month
Breakdowns are inevitable if you're on the road long enough. How you insure your vehicle is highly personal, and very important.
Keep in mind that if you plan on living in your vehicle full time there is a different type of insurance you must purchase. When you are living in your vehicle, your car insurance is also home insurance. What will you do if you break down and your home is in the shop?
(For a comprehensive guide to choosing the right insurance, check out our RV insurance quote page.)
Many insurance plans will cover the cost of rental cars and hotels. You can even purchase AAA insurance for super cheap (seriously, $119/ year for their most comprehensive plan).This will give you extended towing coverage if you find yourself far away from a mechanic, plus extended road-side assistance. Paying a higher monthly cost for insurance could save thousands of dollars or more during a dreaded breakdown.
Assuming you'll be living in your van full time, plan on spending anywhere from $150-$300 per month. This cost will be affected by several factors such as the age of your vehicle, your driving background and the coverage options you choose.
Read our review of the 5 best RV insurance companies here.
Health Insurance: $0-$450 per month
Maybe you're lucky enough to work at a company that provides you with a fantastic health insurance plan. A lot of van lifers do contract work, run their own businesses or do freelance jobs on the side.
Finding private health insurance without a full time regular job can be very expensive. Always first check to see if you are eligible for state assistance like medicare and medicaid. If not, look into private plans from different providers and compare costs.
Health insurance can quickly turn into one of the biggest monthly expenses for many van lifers. Be sure to shop around to make sure you're getting the best deal. On average it costs $450 per month for health insurance, so being able to defray that cost with an employer and government assistance can be incredibly helpful.
Phone Bill: $30-$115 per month
Living on the road can mean being without wifi for extended periods of time. Having good cell phone service and a good plan can be critical. If your income is earned with your computer, it will be imperative that you find a cell phone plan that can turn into a decent hotspot.
Having a reliable phone service can also help you stay safe and provide some much needed peace of mind. Knowing you can call for help in a rural place can greatly improve your van life experience.
Just be sure to compare plans and check coverage maps of destinations you plan on spending a lot of time in.
The cheapest plans (like Mint Mobile) can cost as little as $30 per month for unlimited data, but the average cost is about $115 per month for phone service.
Gym Membership: $23 per month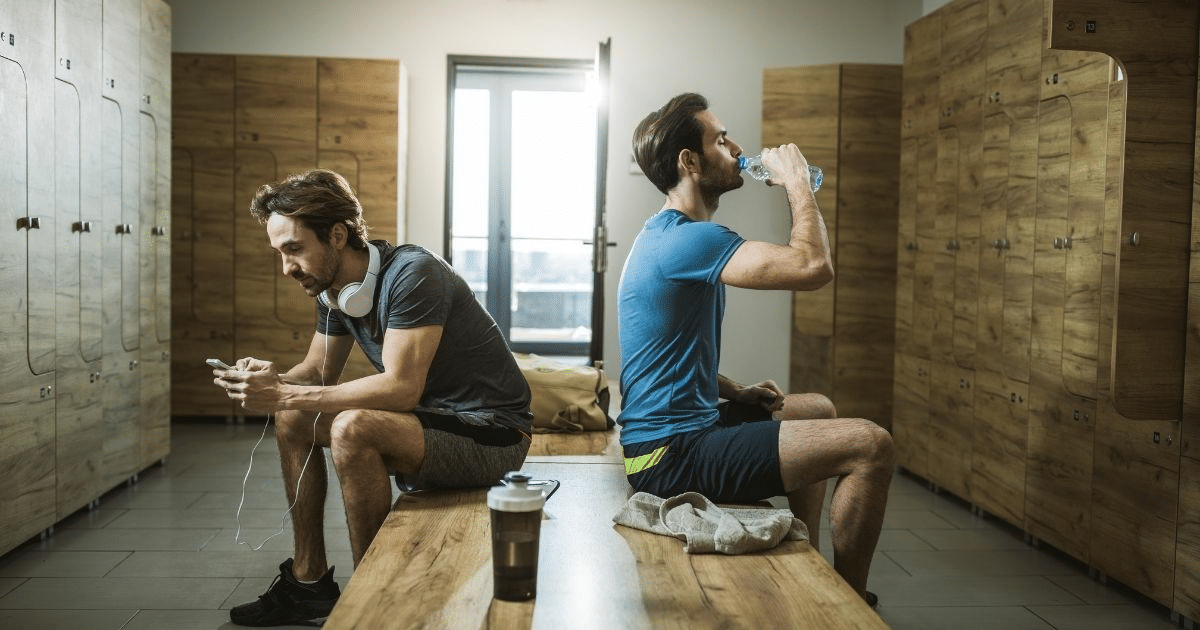 Whether or not you decide you want to make fitness a part of your van life experience, budgeting a gym membership into your monthly van life expenses can still be very worth the added cost.
Gyms such as Planet Fitness can be found all over the country and can provide you with hot showers, hydro massages, hot tubs, a pool, a place to fill up water and get free internet, etc. Planet Fitness only costs $23 per month, making it a very popular option for van life.
Van life can often mean going weeks without a traditional hot shower, so ensuring you can indulge in some comforts can greatly improve your van living experience.
Other Van Life Expenses
Other than the standard basic van life expenses, be sure you can budget money toward other things you enjoy. Some other expenses to consider are:
National Park Passes
Entrance fees can add up very quickly for national parks. If you plan on going to even a few national parks, purchasing an annual pass could save you a ton of money! Annual passes are $80, and entrance fees start at about $20 per visit! Don't make the mistake of purchasing day passes and losing out on money.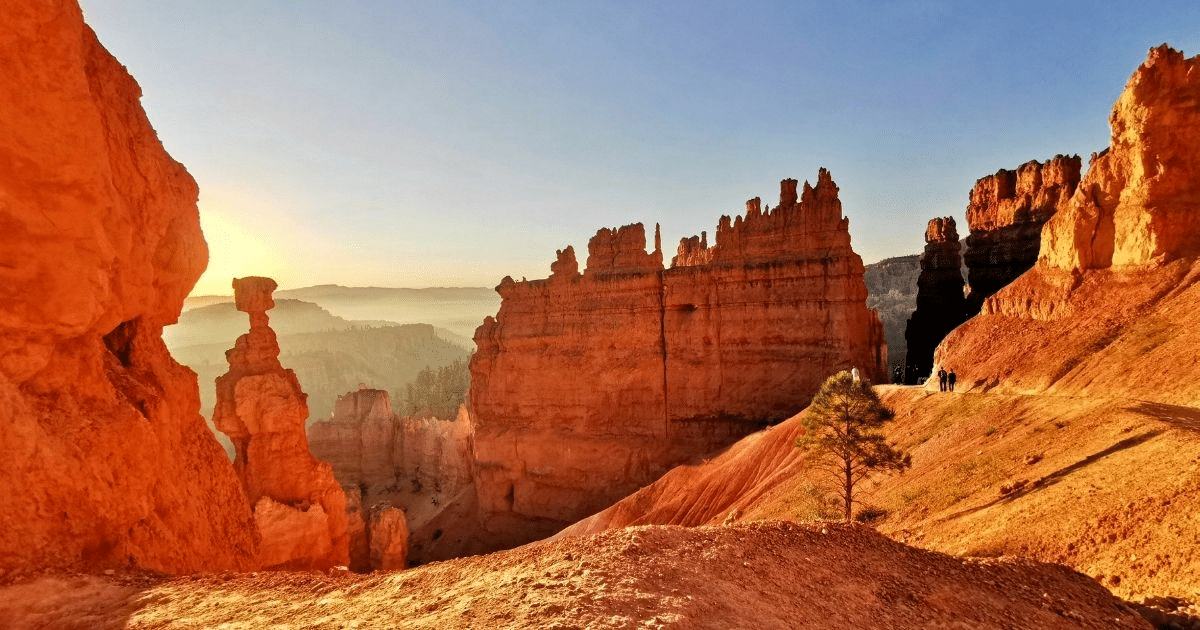 State Park Passes
National Parks get tons of attention, but state parks are also incredible destinations to visit, too! It's also much more common to find pet friendly state parks than it is to find national park areas that will welcome your fluffy friends. There are 6,600 state parks in the country and an annual pass is just $100! Consider taking the road less traveled, beating the crowds and visiting these incredible destinations.
Budget For Local Experiences
Even the most budget conscious van lifers would agree that being able to experience the cities they're visiting in all their glory is important. Imagine visiting Chicago without trying deep dish pizza? Or being in New York and skipping Niagara falls because you wanted to save a few bucks. Don't skip out on experiences you will regret because you failed to budget properly for them.
Souvenirs
Tons of van lifers love to pick up souvenirs such as magnets, mugs and location specific souvenirs to remind them of their times spent in locations all over the world. This is not a necessity, but can be a very sentimental and worthy additional expense for many van lifers.
Final Thoughts
Ultimately, there are so many ways you can approach van life and these costs can really vary a lot. Buying a pre-converted, newer sprinter van or transit van can save you money in the shop, but can also mean high monthly payments.
On the contrary, buying used vans and customizing it yourself could save you money on monthly expenses, but you do run the risk of potentially spending some extra time in the shop getting your van repaired.
How you live van life is a highly personal choice. It is best to think about the experiences you wish to have and budget based on that.
Your choices will also depend on where you get your income as well.You may be required to be stationary in a certain city most days or tethered to a location with decent wifi for your job. These will all be factors that affect your camper van build as well.
Start by making a list of things that are most important to you before starting your van conversion process. There will likely be compromises you'll have to make – this is an unavoidable reality for those who decide to start living in a van. What is important to you now will most likely still be important to you when you start your adventure into van life.
If you love to cook, it may be worthwhile to invest in a large kitchen. If you can't stand the thought of cooking – van life most likely will not change that for you!
Van life is about worrying less and living more. Creating a budget and keeping your costs in a comfortable place will provide you the best experience possible. And ensuring you have a good van life income is important, too!
Overall, van life can cost between $350 – $3000+ per month. This all depends on what kind of lifestyle you prefer and the deals you're able to find. There is no right and wrong way to do van life, you get to decide exactly what is important to you!
Here are some other articles you might be interested in: