I can't count the number of times I've wanted to hop in my RV, drive to a secluded spot, and just do some free camping without any planning.
Staying in a designated campground with hookups is great, too – but dispersed camping is one of my favorite ways to spend a night in my rig.
In this guide, I share what dispersed camping is, what to expect, and where you can do it! Let's dive in.
Table of Contents
What is Dispersed Camping?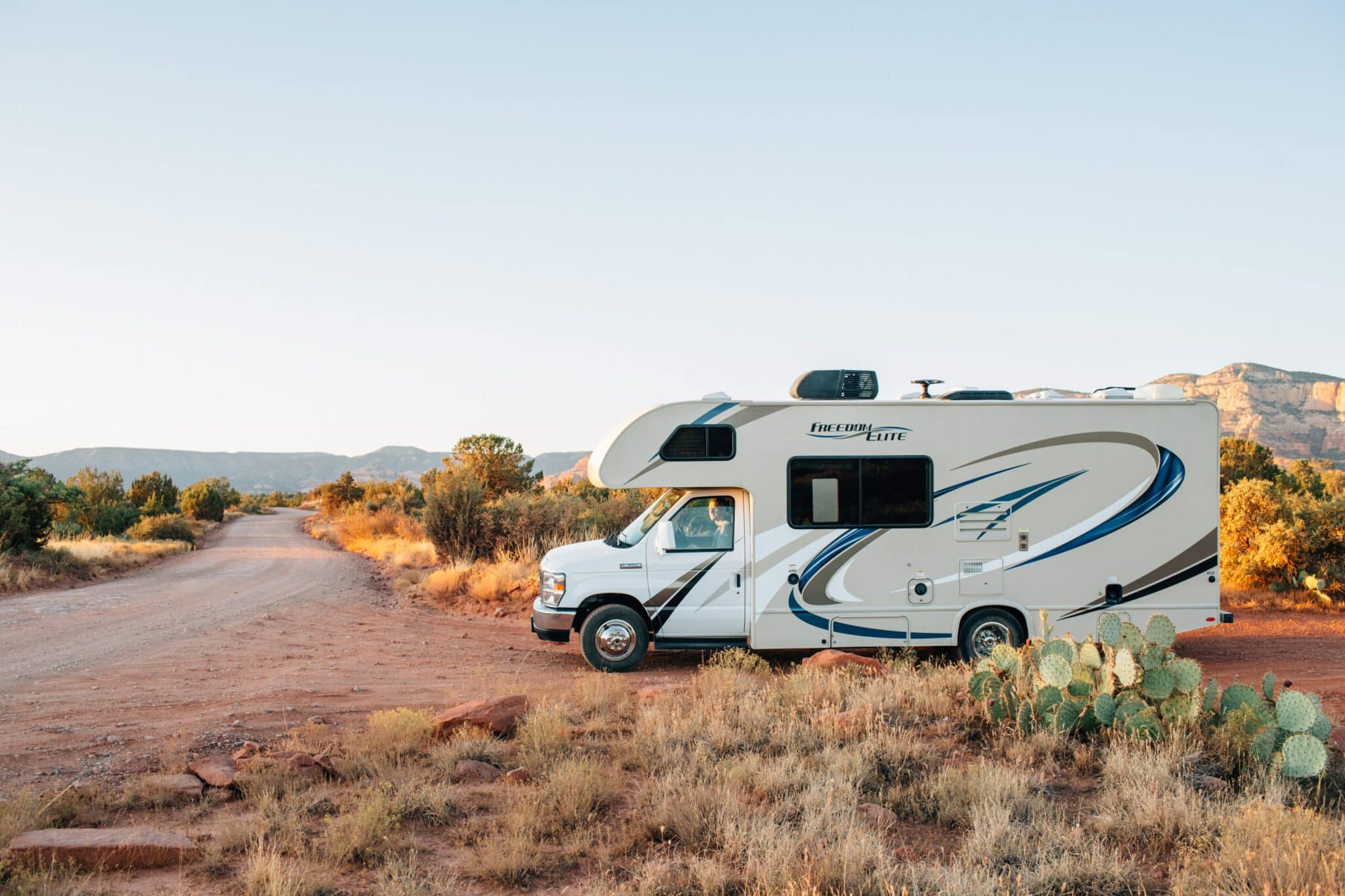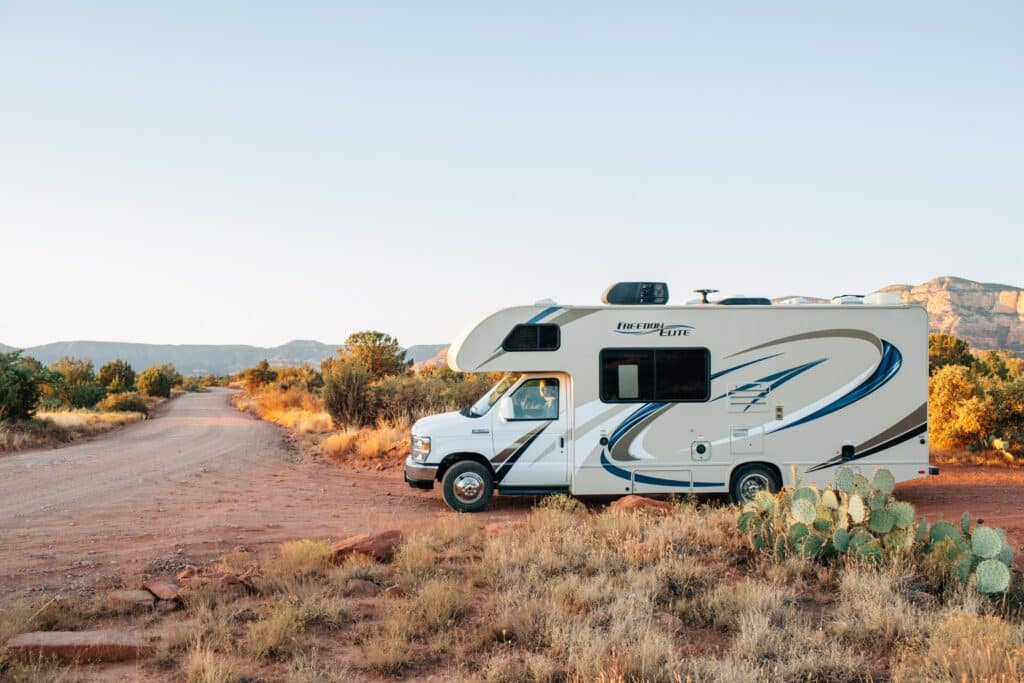 Dispersed camping simply means camping outside of designated campgrounds. There are no hookups or amenities – you must provide everything yourself. This includes water, electricity, and sewage.
This type of camping can be done anywhere in the United States that isn't within a National Park or other government land. It's important to check rules and regulations before dispersed camping, as every state is different!
Check out these camping quotes while you're at it – you'll find some great ones to use as Instagram captions (and find some that you might have never heard before).
What's the Difference Between Boondocking and Dispersed Camping?
Dispersed camping specifically means camping outside of a campground. It's often also called "wild camping".
Boondocking, on the other hand, can still be done inside a campground. While both boondocking and dispersed camping are done without hookups, staying at a campground without hookups is considered boondocking, not dispersed camping.
How to Prepare for Dispersed Camping
Because you won't have hookups, and often won't have wifi or cell service, it's always a good idea to be prepared before you go off into the boonies!
Pack a gallon of water per person per day. You never know how far from a source you may be! I bring at least one gallon per person per day and fill up whenever possible. A filter will come in handy if you know you'll have access to a water source, such as a lake or river.
Bring enough food. I always bring a cooler with plenty of food for the trip, as well as my camp stove and cookware. If you have access to propane in your RV, that's always an option for cooking as well.
Consider a generator or solar setup. Since you won't have access to electricity hookups, having an RV generator or solar setup will be your only source of power beyond what your built-in battery provides (which isn't much).
A note on fires: Be sure to check regulations before starting one! In some areas, dispersed camping means no fires are allowed. More info on fires and fire pits later.
Some other things you should pack include:
Printed maps in case you don't have cell phone reception
Bear canisters or odor-proof bags for proper food storage if camping in bear country
A container to store your garbage
Safety items such as a whistle, compass, flashlight, knife, tire repair kit, and extra layers for warmth
A tent, sleeping pad, and sleeping bag if you're not RVing
Anything else you need to be fully self-sufficient
Where Can You Go Dispersed Camping?
There are dispersed campsites all over the world – you can find places to camp by checking websites that list dispersed sites or looking at a local map of the area. If you're staying on public land, such as the Bureau of Land Management (BLM) land, you can often talk to the local warden or call/visit the local ranger station.
You can also find free dispersed camping opportunities in free public lands like Wildlife Management Areas (WMA), state forests, national forests, and grasslands. Just keep an eye out for "no camping" signs when visiting these places.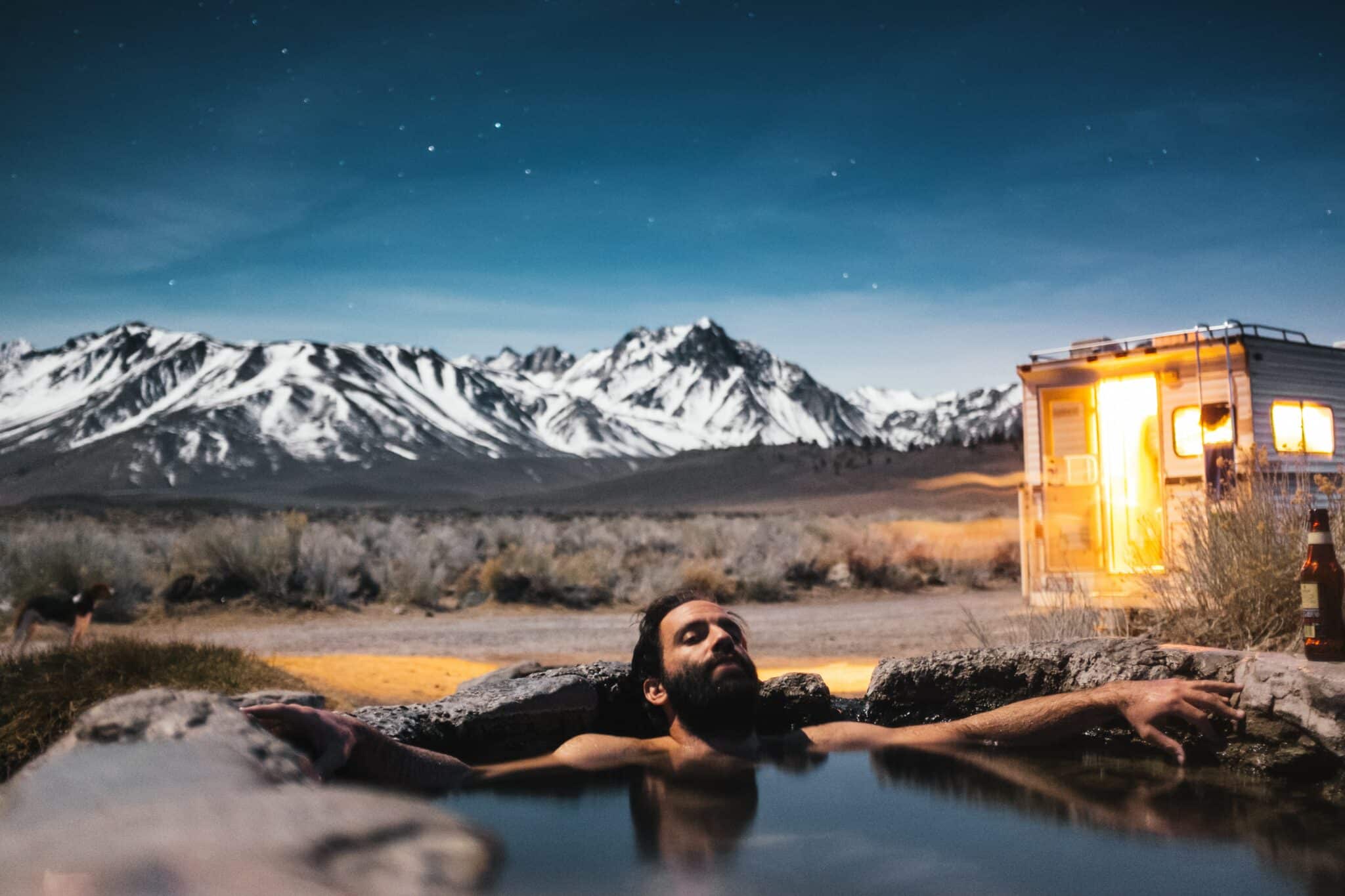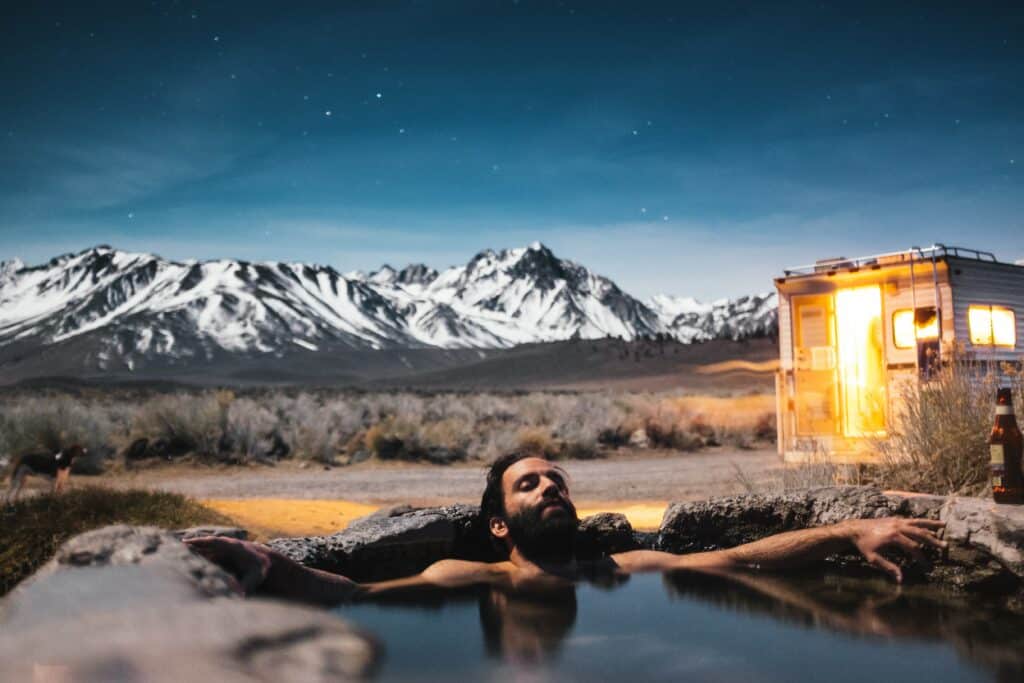 Consider using a National Geographic Road Atlas to find forest access roads, as cell phone service is often spotty in remote locations. National forest service roads don't always show up on Google maps. It's a good idea to look at a satellite image of the area on Google maps before you go to identify potential clearings in forests and pull-outs along roads.
Finally, there are also apps out there to help you find a dispersed camping area, like iOverlander, freecampsites.net, Campendium and ..The Dyrt (Use code "TWRV" for a 30-day free trial!)
Check out our guide to boondocking for more apps and ways to find dispersed camping.
Leave No Trace While Dispersed Camping
Since dispersed camping means you're not in a designated campground, it's extra important to Leave No Trace! That means packing out everything you bring in, disposing of trash properly, and leaving the campsite exactly as you found it.
Here are a few camping rules to follow when you dispersed camp:
Dispose of Waste (Sewage) Properly
You can't just go to the bathroom anywhere you want. If you're going to the bathroom outside, always bury it, and don't go any closer than 100 feet to water. This helps prevent microorganisms found in human waste from contaminating the water supply.
You can also use a "wag bag" to pack your #2 out with you and dispose of it properly when you get back to civilization! Don't leave anything behind at your camping site.
Minimize Campfire Impacts
Do your research to see if there are any fire restrictions in effect where you're camping. If it says no fires, don't make a fire!
If you can make a fire, ensure you do so away from any brushes or things that could catch and spark a forest fire. Always use existing fire rings if you can.
Only use approved firewood or dead and downed wood from around your campsite. Don't leave your campfire until it's cool to the touch, and stir the ashes to make sure all embers are out.
Travel & Camp on Durable Surfaces
Driving off-road through soft terrain can leave permanent damage on the land and harm plants and wildlife living there. Always use pre-existing roads and stay away from soft or wet surfaces when you disperse camp.
When you set up camp, do so on hard ground so that you won't damage it with your RV or tent.
Related Articles: