Boondocking is a great way to camp for free or cheap and there are many boondocking amazing locations around the world.
In this boondocking guide, we share what boondocking is and how to boondock in your RV or camper!
We'll talk about where to find boondocking locations, what dry camping is, and what you need to boondock. Finally, we'll discuss how to find free camping locations in public land. Let's dive in!
Table of Contents
The Dyrt Camping App
Find free camping with a public lands map
Up to 40% off select campgrounds
First 30 days free with code "TWRV"
RECOMMENDED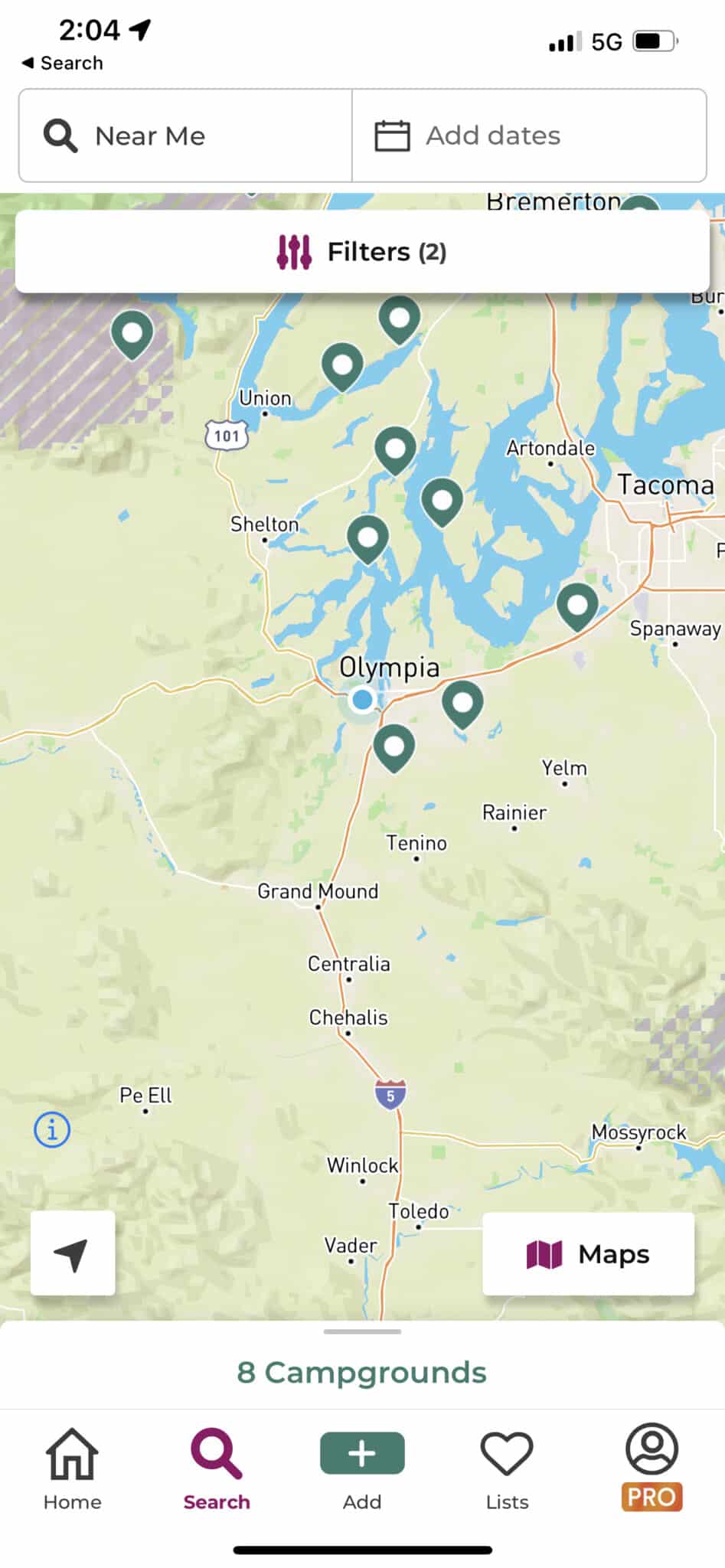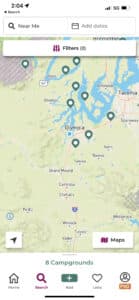 What is Boondocking?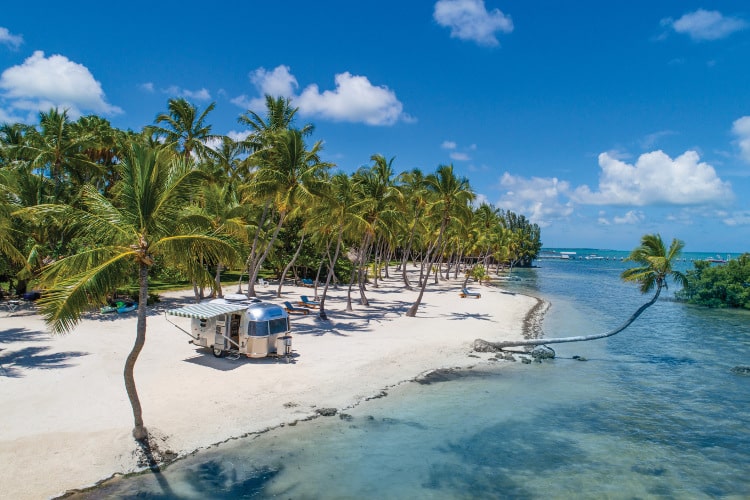 Boondocking is a term used for camping without hookups. This means you are not connected to water, sewer, or electricity.
Boondocking can be done in an RV, camper, or tent. There are many boondocking locations all over the world and it's a great way to camp for free or cheap!
Boondocking is also commonly referred to as "dry camping".
How to Be Prepared for Boondocking
Because you won't have access to hookups at boondocking campsites, you'll need to make sure you're prepared with enough power in your batteries and enough water in your fresh water tank!
You'll also want to have enough food for your whole trip in case you're off the grid and away from any grocery stores or restaurants.
Having a generator is usually a good idea if you want to use your heavier appliances. A solar-powered generator like the Jackery is a great option! Other off-grid solar generators like the YETI or EcoFlow Delta work as well.
Lastly, a composting toilet can help if you need to use the bathroom but don't have enough water to flush.
The 3 Types of Boondocking
There are a lot of places you can boondock. However, they all fall into these three categories:
Parking Lot Overnight Stays
Developed Campgrounds with No Hookups
Undeveloped Campsites (AKA Wild Camping)
1. Parking Lot Overnight Camping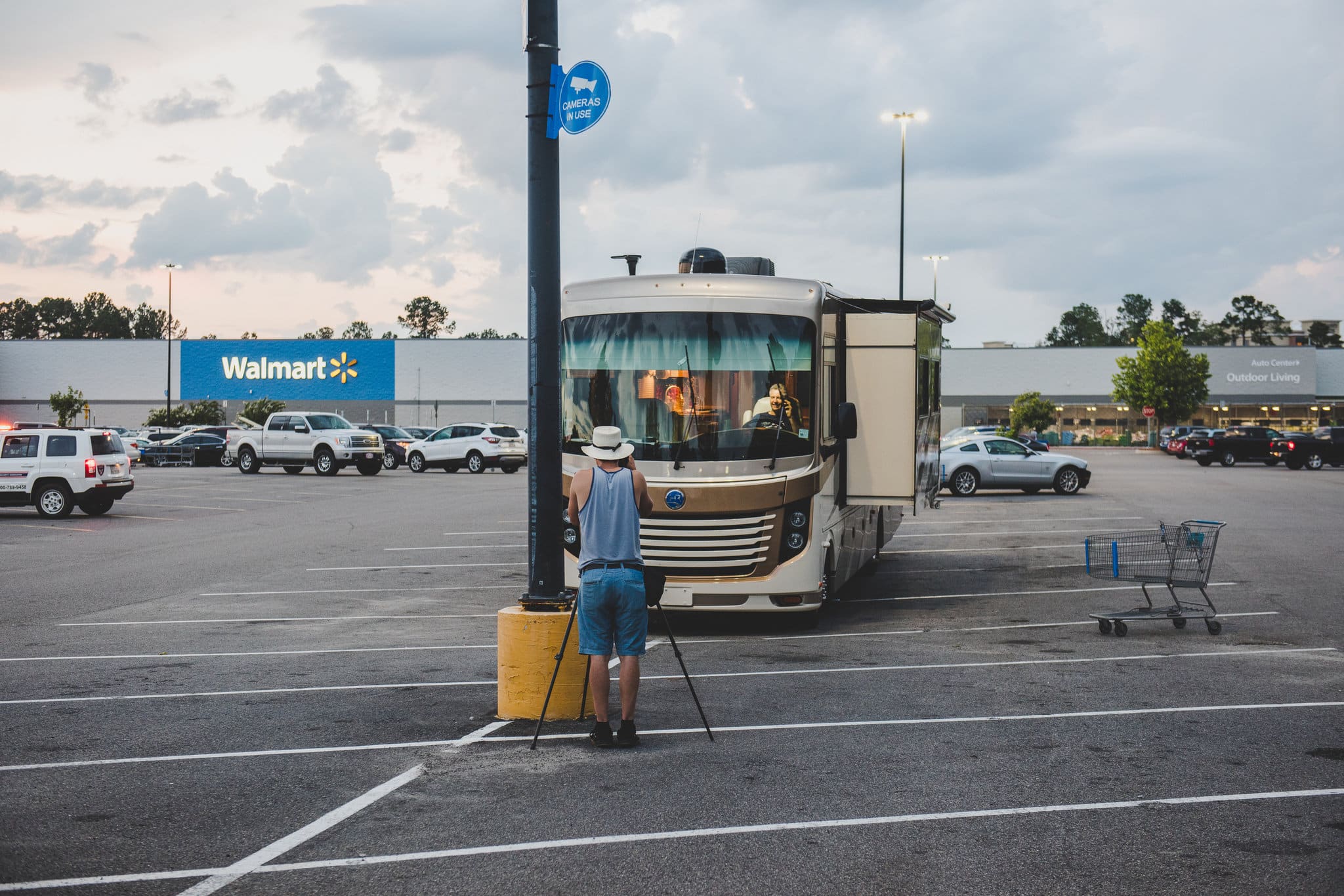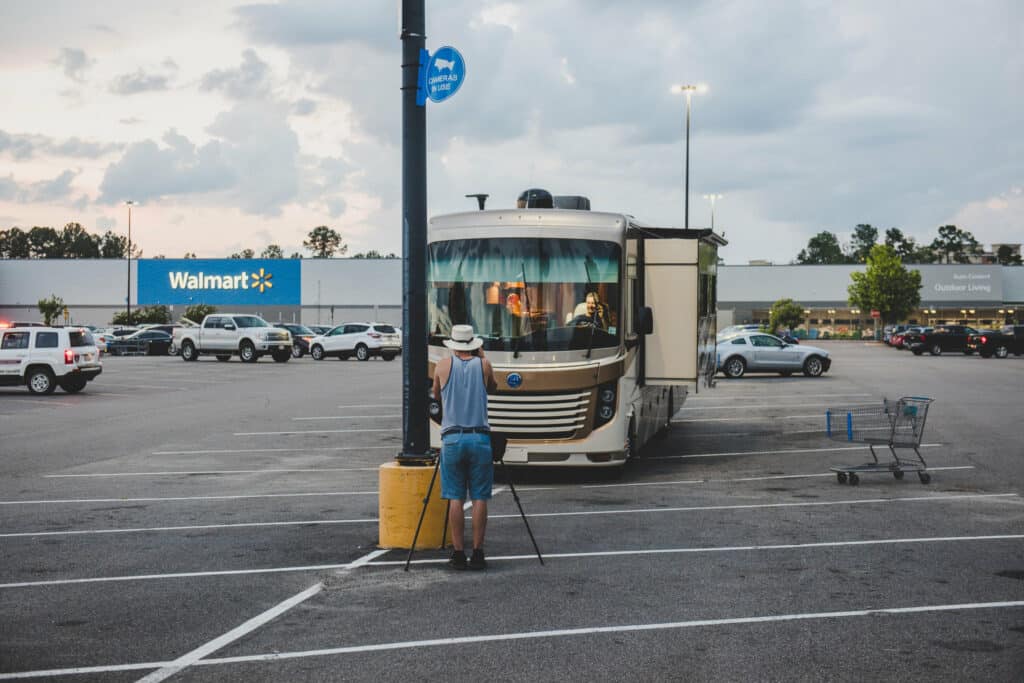 This is boondocking at its easiest. You can boondock in a parking lot or on the side of the road for free by simply asking the business owner if you're allowed to stay overnight. This is a great option for free camping on your way to a campground or while on a road trip!
Here's a list of places that commonly allow overnight RV parking in their parking lot:
Walmart
Cabellas
Dennys
IHOP
Holiday Inn
Marriot Inn
Target
Winco/Safeway/24 Hour Grocery Stores
QFC
Casinos
Rest areas
However, always ask before you park anywhere overnight! While Walmart camping is a common practice and most of them allow overnight parking, not all of them do. See their corporate website for the most up-to-date information on free overnight RV parking.
And just because a business isn't on this list, doesn't mean they don't allow overnight parking! Sometimes you can just ask small local businesses if you're allowed to park overnight and they'll just let you out of the kindness of their heart. If you don't ask, the answer is always no!
You can also do driveway camping (also called mooch-docking), where you stay in a friend's driveway. There are even apps that let you connect with people who are willing to let you stay on their property for free!
2. Developed Campgrounds with No Hookups
Just because you're boondock camping, doesn't mean you're not at a campground! You can also dry camp at RV parks that simply don't have hookups.
Camping at a developed campground usually means you'll have access to a picnic table, firepit, and facilities like showers and a bathroom. If you're looking for safe, cheap camping, this is the option for you!
3. Undeveloped Campsites (Wild Camping)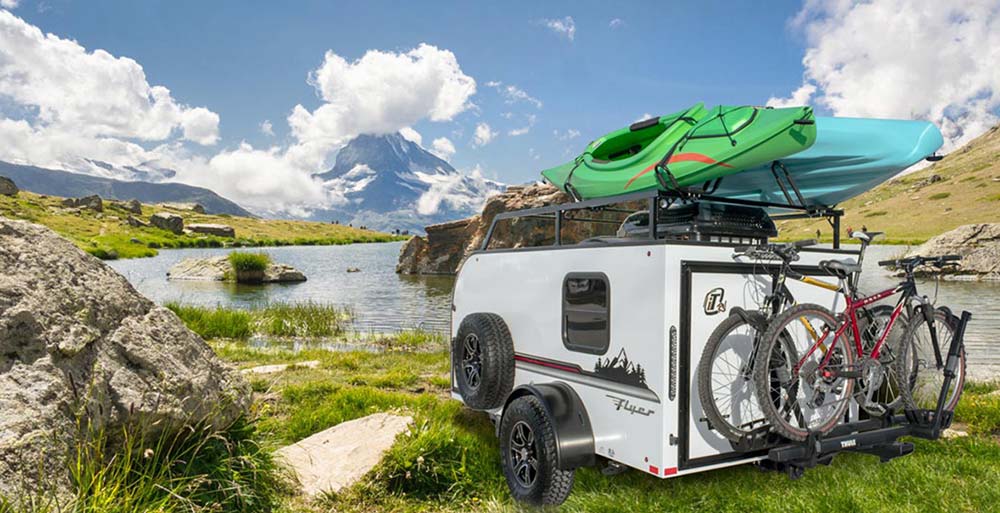 Camping in the backcountry without hookups (also called "wild camping" or "dispersed camping") is probably my favorite option! Not only can you boondock for free, but you can also often get incredible views and plenty of space all to yourself.
Dispersed camping is the best free camping option for boondocking, while also offering some of the coolest and most unique stays. Unlike a developed campground, there are no amenities and often no other people around.
Often dispersed camping is best done in small campers or travel trailers, as you may need to drive on tiny winding roads and even off road.
Note: Some National Parks allow you to do wild camping in your RV! Glacier National park, for example, has plenty of places that you're able to go backcountry camping as well as front-country camping.
How to Find Places to Boondock
Ready to go boondocking but aren't sure where to go?
One of the easiest and fastest ways to find boondocking near you (or wherever your camping trip is taking you) is by using one of these boondocking apps: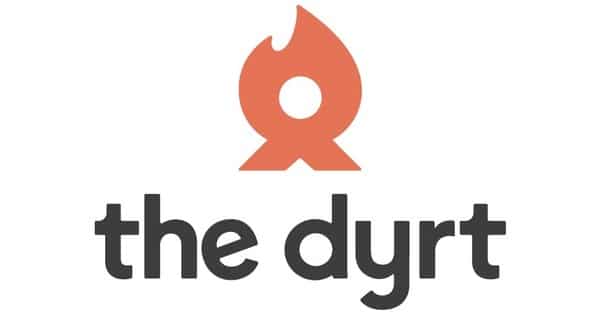 Best For: Free, public and private campgrounds nationwide
Price: Free | Pro version 30-days free with code TWRV
Recreation.gov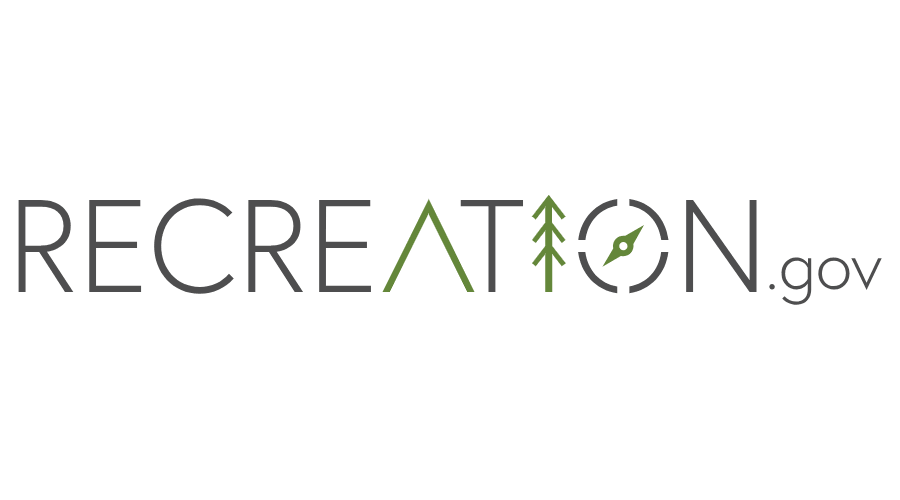 Best For: Federal Campgrounds (National Parks, Forests, BLM)
Price: Free
iOverlander

Best For: Largest worldwide campsite database, mechanics/hardware stores
Price: Free
HipCamp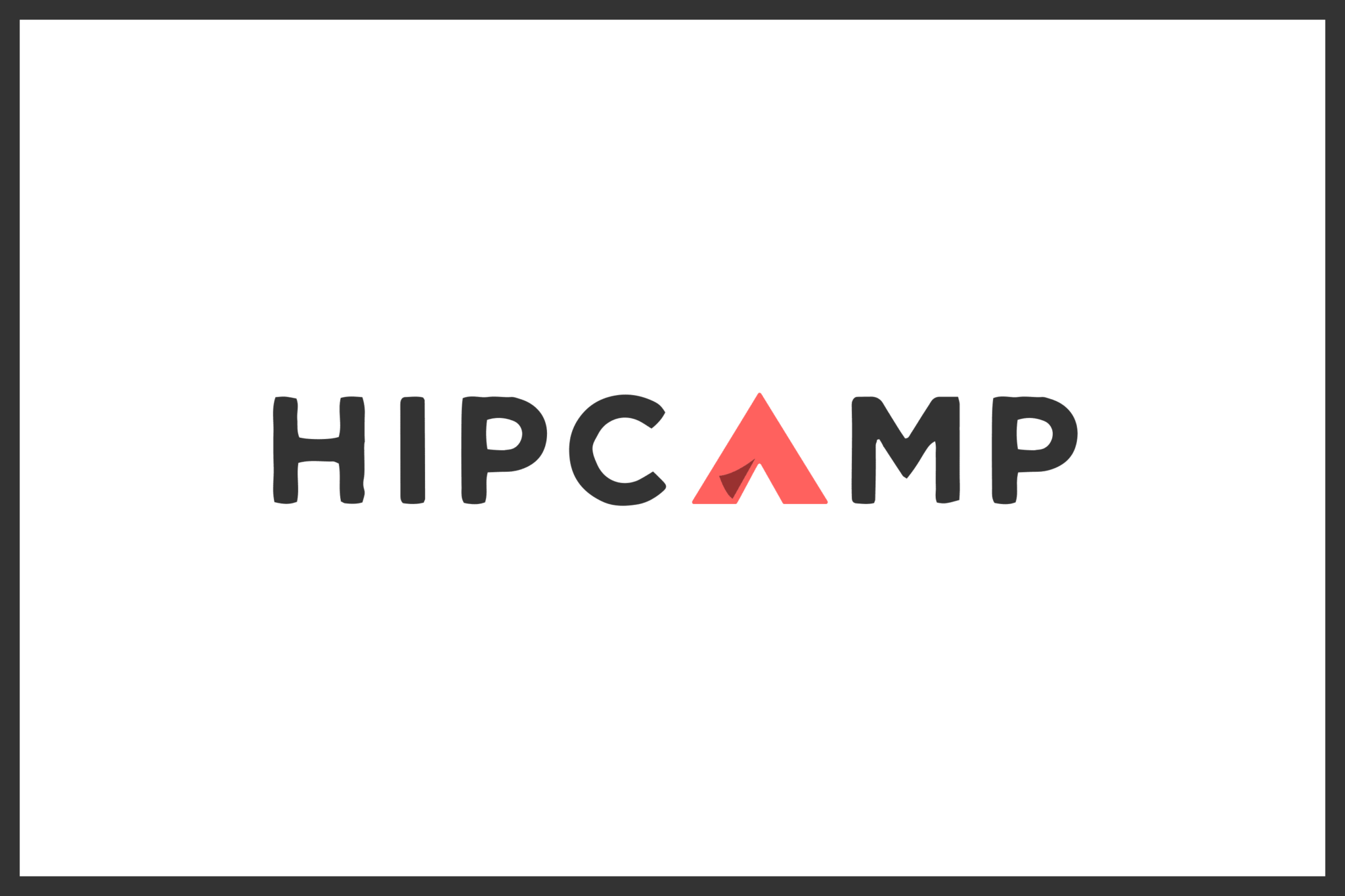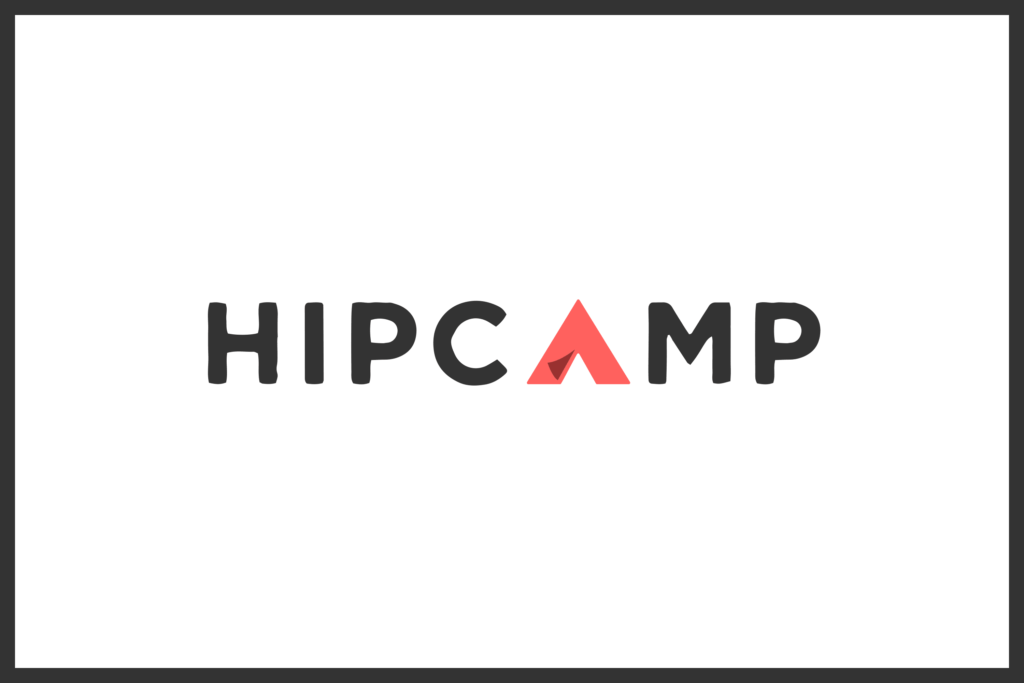 Best For: Glamping and unique paid campsite spots
Price: Free
Freecampsites.net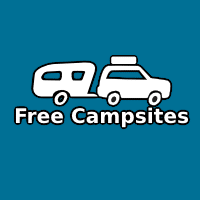 Best For: Finding free one-night stopover spots
Price: Free
Campendium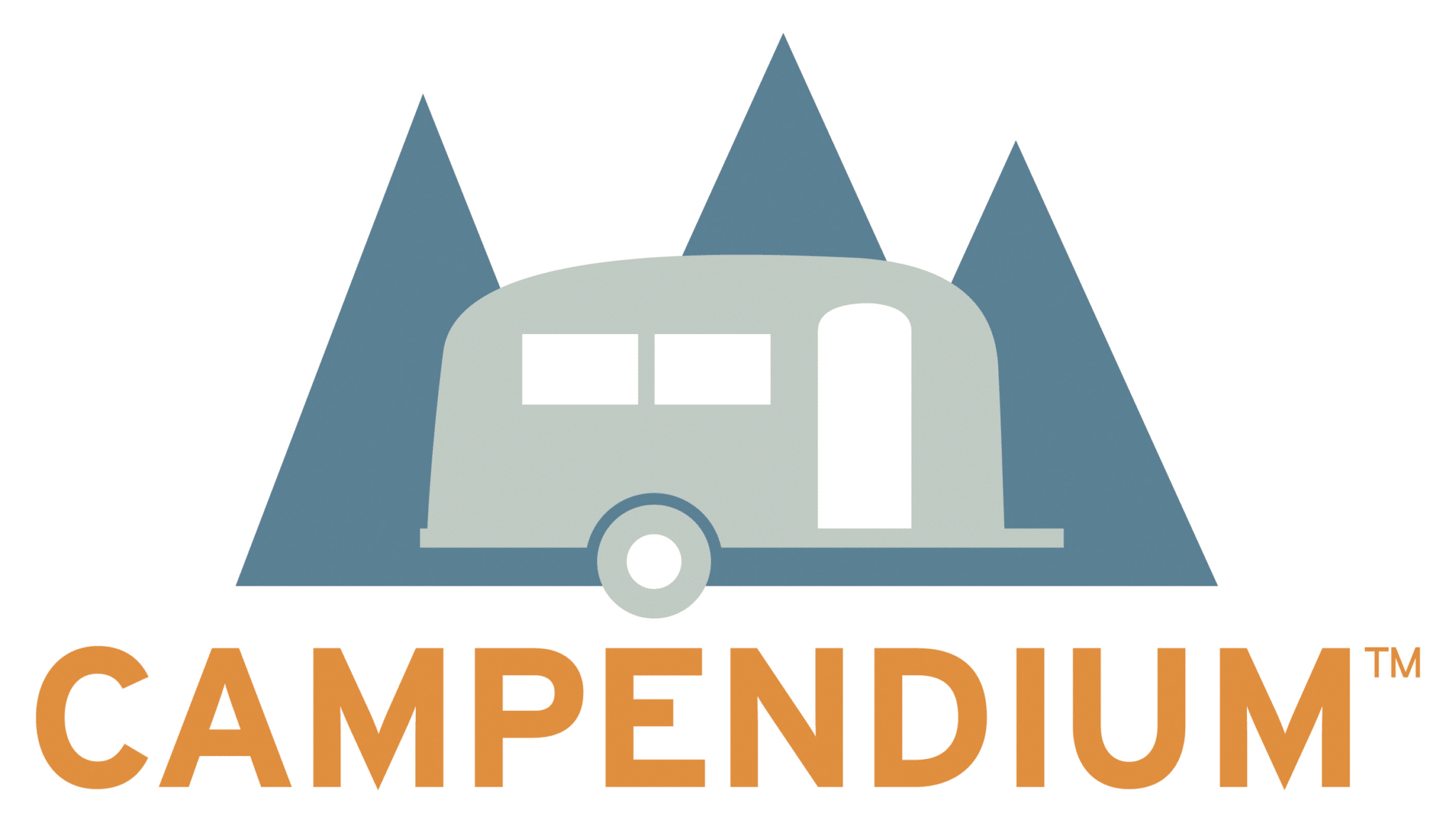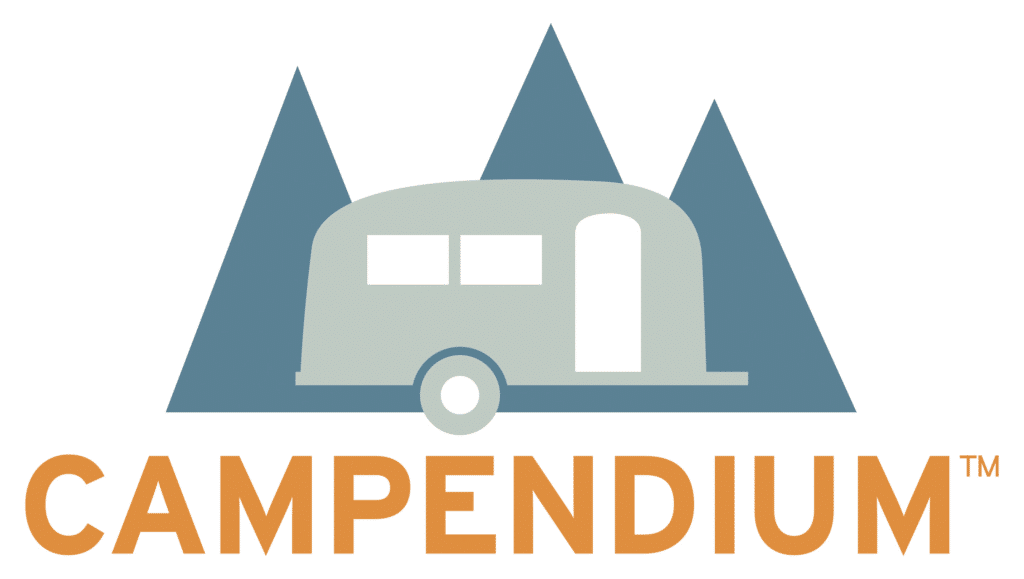 Price: Free | Pro Membership ($49.99/year)
Download: iOS only
The Vanlife App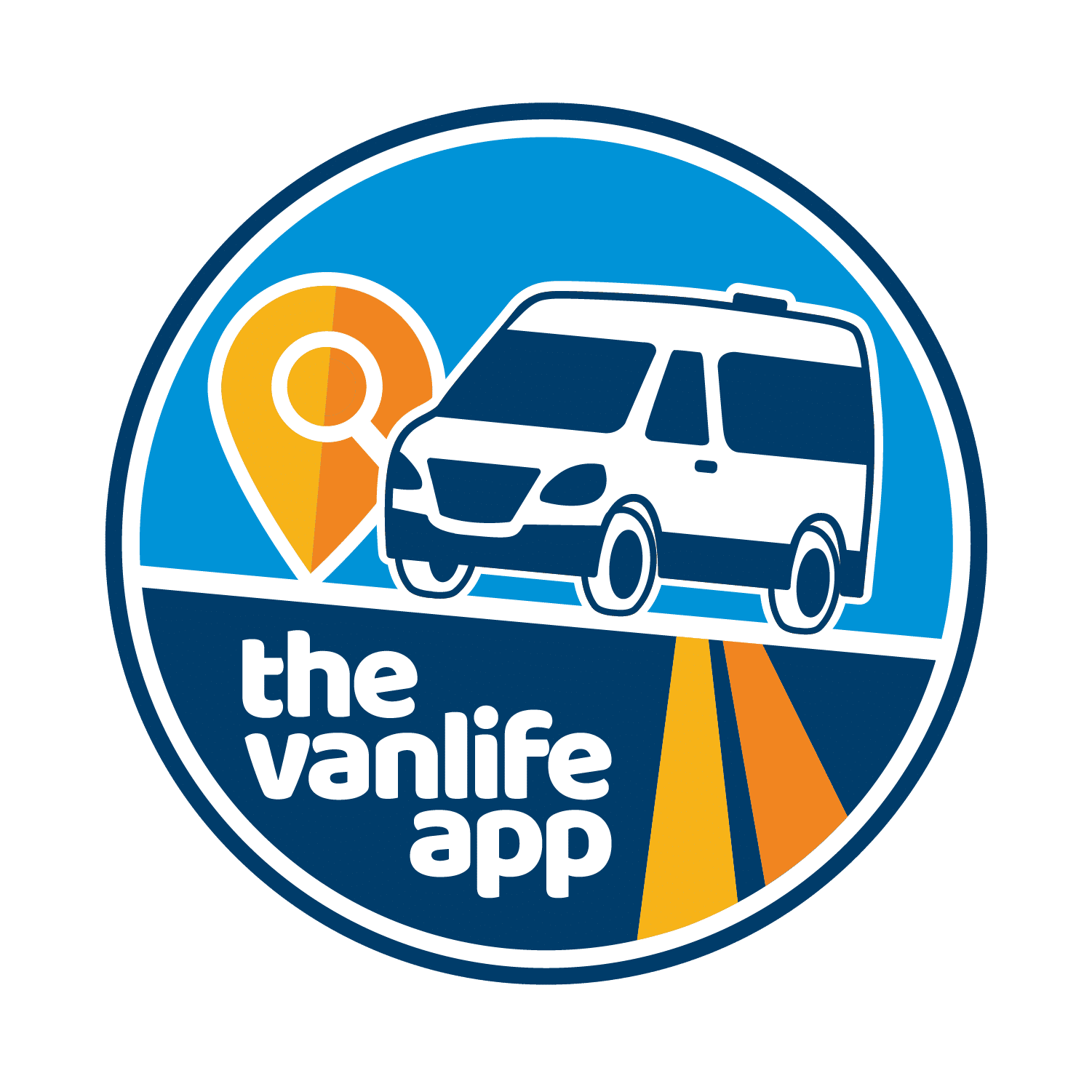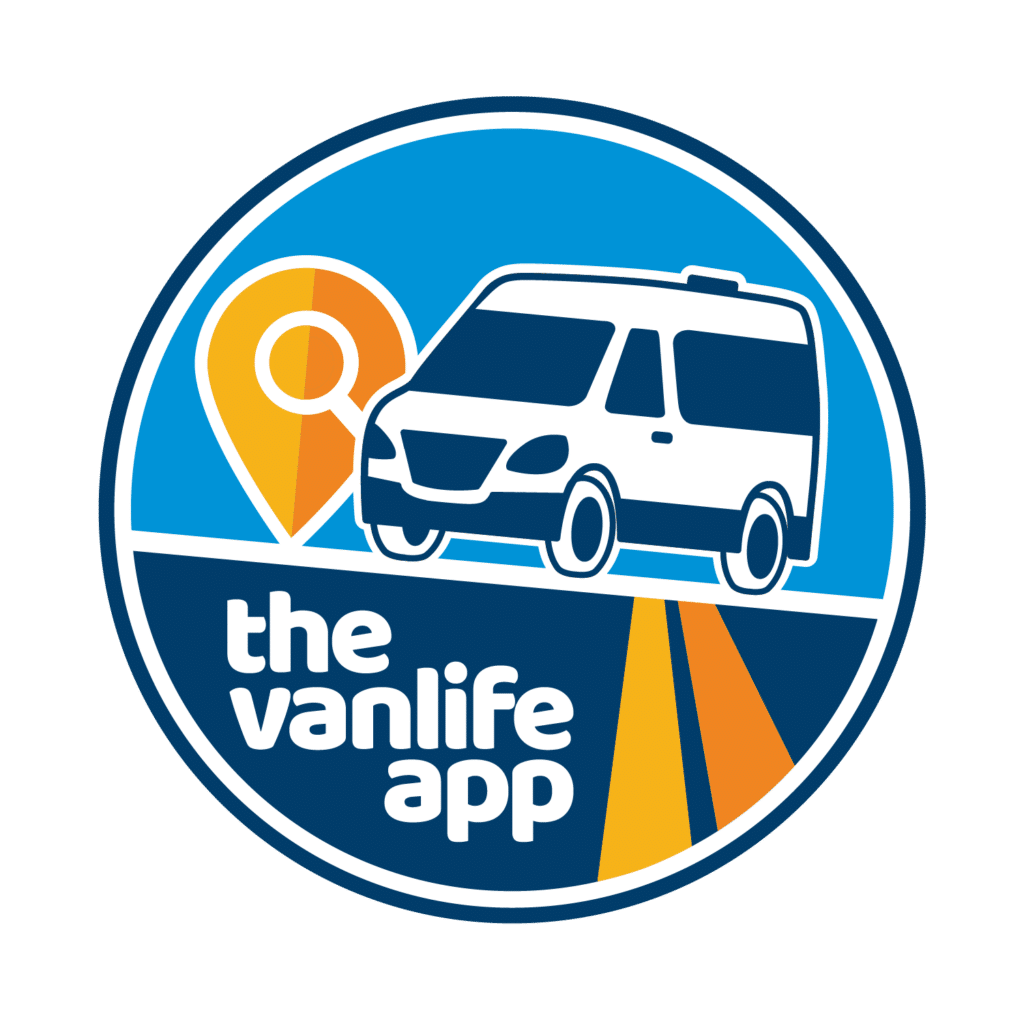 Price: Free (Community-based version $35.99/year)
Download: iOS only
Harvest Hosts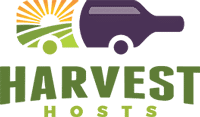 Price: $79.99/year
Where to Find Boondocking in National Forests
One of the best places to boondock is in National Forests. You can often find undeveloped campsites right off the side of the road or in beautiful locations with great views!
The only downside is that there are usually no amenities like water or bathrooms, so you'll need to be prepared for that.
Here's an interactive map of all the National Forests in the United States. You can find campgrounds for free camping or cheap camping on this map!
How to Camp for Free in the Backcountry
If you're boondocking in a more remote location, away from developed campgrounds, there are a few things you'll need to be prepared for.
First and foremost is water! You'll need to find a way to collect and purify water if you're not near any streams or lakes.
Another important thing to remember is food! You'll need to keep it away from animals, so be sure you have a secure way of hanging your food. If you're boondocking in bear country or any other place with large predators, make sure ALL scents are covered after cooking and do NOT leave anything outside overnight.
Finally, if there's no bathrooms nearby (for example, if you're camping in the backcountry), you'll need to be prepared to go in the woods. Make sure you have a shovel, toilet paper, and hand sanitizer with you!
Free Campgrounds on Public Land
You may not know this, but there are actually some free campgrounds on public land. This could be anything from BLM land to National Parks!
Public lands are managed by various government agencies including:
National Parks Service (NPS)
Forest Service
Fish and Wildlife Services (FWS)
Bureau of Land Management (BLM)
The best way to find camping spots on public land is by using an app or website like Recreation.gov, Campendium, iOverlander, or Freecampsites.net that we've listed above.
These websites and apps have detailed information on all the designated camping areas, as well as photos and reviews of RV sites from other campers.
Finally, you can also find boondocking sites by simply driving around and looking for pull-offs or areas where camping is allowed. Just be sure to obey all signage and rules, and always leave the area cleaner than you found it!
Before you go…
Hopefully, you've enjoyed these boondocking tips and they help you save some money!
If you want to learn more about making the most of your RV, here are some other articles we've written on The Wandering RV: