Get $50 Off Your RV Rental!
Rent with Outdoorsy to get $50 off (discount applied at checkout).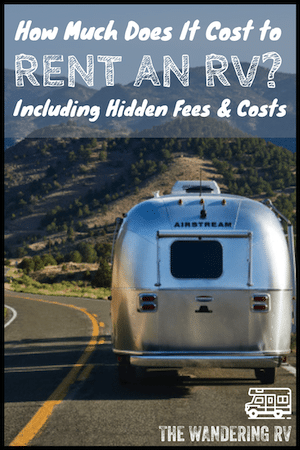 How much does it cost to rent an RV? And not just the RV itself, but including hidden costs like setup fees, cleaning fees, gas, mileage, etc.
We wanted to know. So we researched average RV rental prices across the US to find out!
Ready to budget your next RV rental vacation?
Let's dive in!
Table of Contents
Note: Some of the links in this article are affiliate links. This doesn't cost you any more than normal. Read our disclaimer for more info.
On Average, How Much Does It Cost to Rent An RV?
The average RV rental per day cost varies depending on the class and the age of the RV. Typically, you can expect to see RV rental prices like these:
Class A: $190-$300/night (10+ years or older); $375-$475/night (newer)
Class B: $120-$220/night (10+ years or older); $225-$375/night (newer)
Class C: $170-$230/night (10+ years or older); $250-$450/night (newer)
Travel Trailer: $80-$145/night (10+ years or older); $135-$250/night (newer)
Fifth Wheel: $90-$180/night (10+ years or older); $175-$350/night (newer)
As you can tell, RV rental prices average to be between $130-$200 per night.
Want more info on camper rental prices? We worked with Outdoorsy & RVezy to study thousands of RV rentals and find the typical price ranges. Let's take a look.
Bonus: Looking for free campgrounds to bring your RV rental to? Check out The Dyrt App:
The Dyrt Camping App
Find free camping with a public lands map
Up to 40% off select campgrounds
First 30 days free with code "TWRV"
Recommended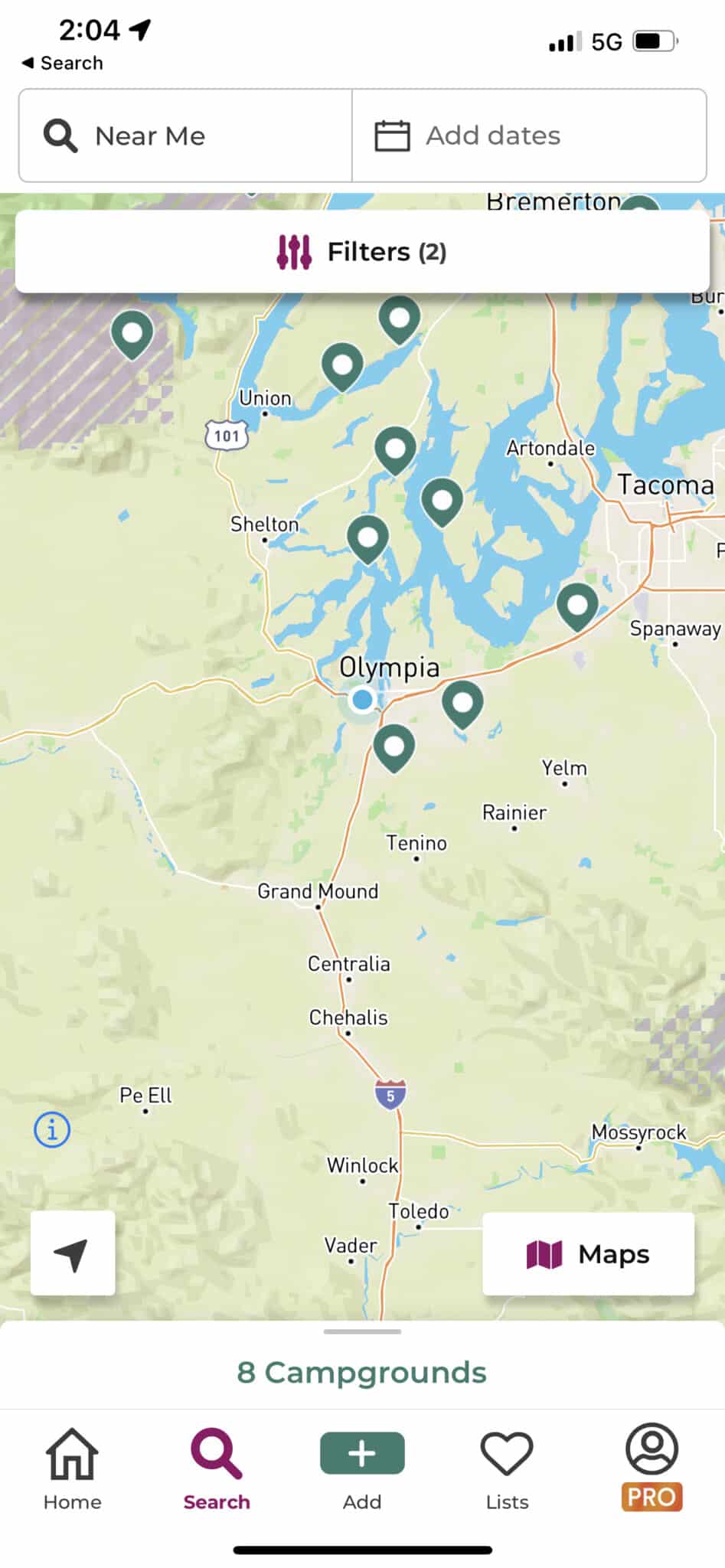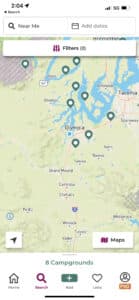 Average RV Rental Prices in 2023
The average price to rent an RV varies widely depending on which RV rental company you're renting from, what RV type you're renting, the rental location, the age of the RV, and more. 
However, to give you a general understanding of pricing, here are the average RV rental prices across the US for peer-to-peer RV rentals (RVs for rent by owners instead of companies), such as Outdoorsy.
| RV Type | Average Rental Prices |
| --- | --- |
| Class A | $200 to $300 per night |
| Class B | $120 to $220 per night |
| Class C | $180 to $220 per night |
| Travel Trailer | $80 to $175 per night |
| | $100 to $200 per night |
| | $60 to $110 per night |
| | $120 to $220 per night |
| Campervan | $95 to $225 per night |
Price Averages Data Courtesy of Outdoorsy
Your $50 discount will be displayed at checkout (hover over the ? next to taxes and fees to see it).
This price is even lower if you opt for a long-term camper rental (a month or more), as owners will often negotiate with you. We also put together a list of affordable RV rentals if you're on a tight budget.
If you opt to rent a motorhome or camper from a normal rental company like Cruise America or El Monte RV, prices go up significantly. (Usually around $250 per night or more, with poor customer service in most cases.)
The only time we'd recommend renting from a company like this or from your local RV dealer is if you're getting a crazy good deal on a one-way RV rental. They sometimes offer these so they don't have to pay someone to drive their rigs back to another rental location. However, the cost of the rental itself isn't the only thing you'll have to pay for.
Other Fees and Prices to Consider
In addition to the per-day rental fees, you may also need to pay for things like:
RV Campground Rates: If you decide to stay in a campground, you'll obviously need to pay for your spot. However, you can opt to go boondocking or dry camping for free instead, if you don't mind a bit more adventure and fewer creature comforts.
Cleaning Fees: While not all renters charge cleaning fees, some do—and they cost, on average, $50-$100. However, you can usually avoid such fees if you clean the camper rental before returning it.
Setup/Delivery Fees: Some RV owners give you the option to have your rental delivered to the campground site you're staying at, and set it up for you. For some, this is the ONLY option to rent their camper. Either way, the usual cost is around $150-$200 one-time.
Fuel: If you opted for a motorhome rental, you'll need to put fuel in it! Most renters want the tank filled before you return their rig. If you don't adhere to this rule, they can charge you the cost of filling it up, plus an additional fee ($20-$50) for them having to drive to a gas station and fill it. So, fill 'er up!
Mileage/Price Per Mile: It's easy enough to find RV rentals with unlimited mileage. But some of them give you a restricted number of miles, then charge for additional miles. This averages $0.25-$0.75 per mile over the allowance.
Taxes: When renting an RV online, you'll pay taxes based on the state you're picking up the RV in. So if you're in Pennsylvania, but the RV rental is in New Jersey, you'll pay New Jersey's sales tax.
Rental Insurance: Outdoorsy gives renters up to $1 million in insurance, plus roadside assistance, for free when you rent from them. But you can also purchase Trip Insurance and/or Damage Protection for an additional 6.5% of your total rental cost. Trip Insurance allows you to get your money back in case of a covered emergency cancellation or interruption and Damage Protection protects you from paying for things like broken appliances, damaged interiors, etc.
You also have to pay a refundable security deposit (usually $500). But this is refunded at the end of your trip, assuming there are no damages. That said, it is still refunded despite damages if you purchased Damage Protection.
Why Outdoorsy? We love Outdoorsy for many reasons. Read our Outdoorsy review here.
Average Total Rental RV Trip Costs
Now that we've broken down the various fees, how much does it cost to rent an RV?
The answer depends on the rental period, the RV rental location, whether you have unlimited mileage, and which model you're renting. But here are some rough averages based on all the numbers we've covered so far:
| Rental Period | Average Rental Prices |
| --- | --- |
| Day Trip | $85 to $350 (Plus Tax) |
| 7-Day Trip | $500 to $2,400 (Plus Tax) |
| One Month | $1,900 to $10,000 (Plus Tax) |
The reason these prices vary so widely is that they include everything from small, cheap RV rentals to luxury RVs.
Pro Tip: Many RV owners will offer you a discount for long-term rentals, and you can often find deals for as little as $1,000 per month!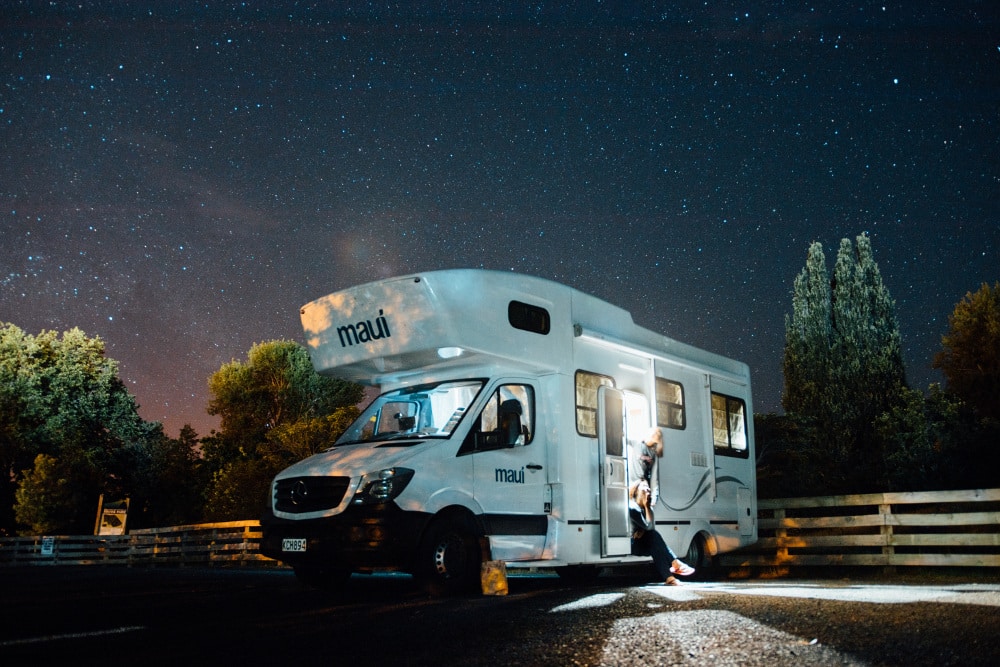 4 Tips For Renting An RV
Here are five tips for renting an RV, from saving money to having the best RV trip possible:
1. Book Online & Use Peer-to-Peer RV Rentals
Searching for RV rentals is easier than ever. Thanks to Outdoorsy, you can browse camper rentals online and find a wide range of options in a matter of seconds. Plus, if you book online, you can save money and headaches.
They also have advanced search filters, so you can search based on RV type, price, amenities, keywords, ratings, and more.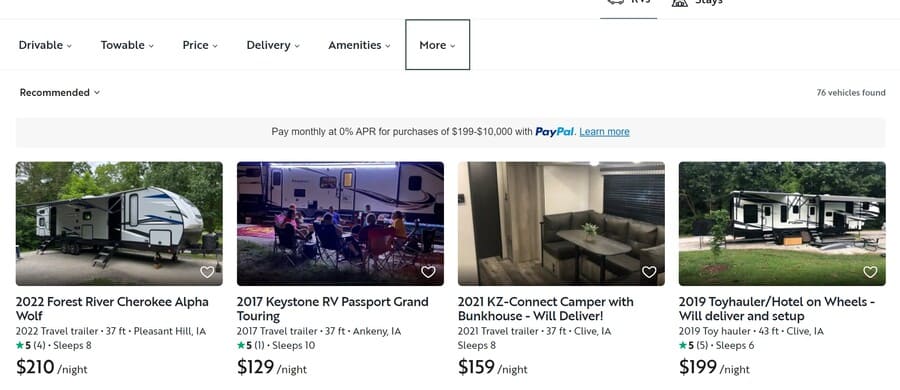 Why RVezy? We did a comparison of the best RV rental companies and RVezy had the best reviews, best customer support, and best services out of the top three. (We compared RVezy, Outdoorsy, and RVShare.)
Related Reading: How to Start an RV Rental Business
2. Try to Book In Off-Peak Seasons to Save Money
While it can be tempting to take a trip in the middle of summer, you can save several hundred dollars on your trip by going on vacation during spring, fall, or even winter! Plus, if you know where to go, you can get some great deals on winter rates and still enjoy warm weather.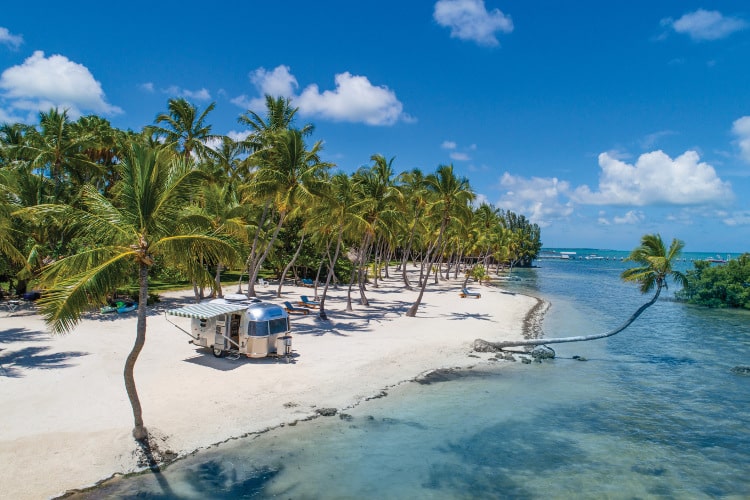 3. Be Careful When Driving
If you opted for picking up the RV yourself rather than having it delivered, that's a great way to save money. Just be extra cautious while driving the rig—it's much more difficult to drive than a car. Here are some tips:
Drive slower. Unlike a car or truck, RVs are much bigger and heavier. They can't stop on a dime. If you're not paying attention, you can easily rear-end someone who just slammed on their brakes in front of you.
Avoid cities and one-way roads if you can. Maybe it's just me, but I hate driving in cities to begin with. Driving a big RV through a city really is not fun.
Use an RV-specific GPS. Getting a GPS made specifically for RVs is a great way to avoid low bridges, tunnels, and hilly roads that would be a nightmare to drive an RV on. Alternatively, you can get the CoPilot app for your phone to save some money.
This is especially true for motorhome rentals as opposed to trailers, where you'll be behind the wheel of a totally new vehicle compared to what you're used to.
4. Book Your Campground Ahead of Time
It can be fun to spontaneously go on road trips. However, it can also stress out your RV adventure when you realize the campground you were headed to is booked full.
To avoid such complications and get better rates, book your campground ahead of time. Better yet, plan your trip route ahead of time so you can see all the stops along the way.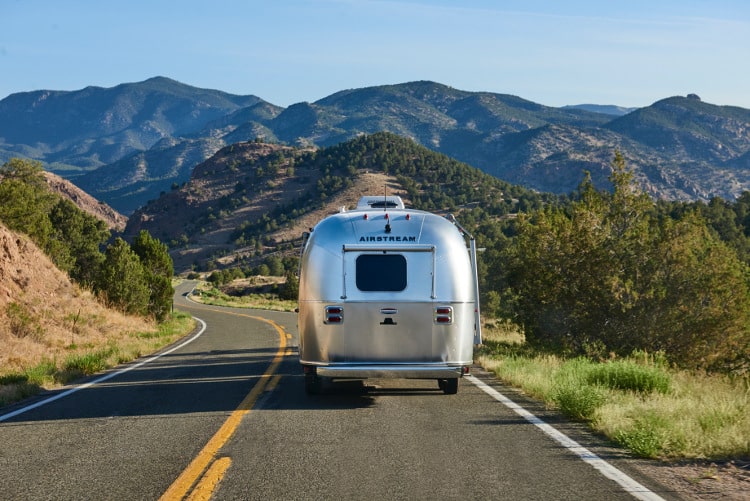 Pro Tip: I highly recommend RV Life Trip Wizard to plan your trip. It's like Google Maps for RVers, with loads of awesome activities and scenery to add to your route with a few clicks of the mouse!
You can also use Roverpass to book campgrounds much more easily.
That's All, Folks!
Your $50 discount will be displayed at checkout (hover over the ? next to taxes and fees to see it).
Great RV Rental Destinations
Rentals by Type