Widmer Enterprises, Inc. writes about products, strategies, and tips to help you make smart decisions with your money. We may receive a small commission from our partners, but our reporting and recommendations are always independent and objective.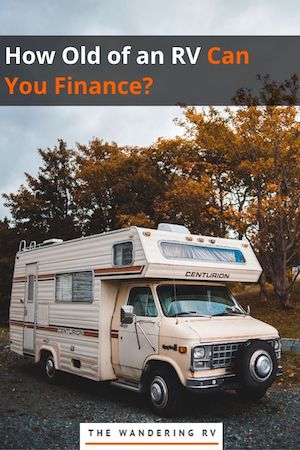 Are you thinking about financing an older RV and aren't sure if you can get a loan?
Typically, lenders will not finance RVs more than10-15 years old. However, if you're interested in something a little older, you still have options. A personal loan or credit union can help you get financing for older rigs.
You can also use a personal loan to finance RVs that are 20+ years old, while a credit union can potentially help you finance rigs that are 15-20 years old.
Keep in mind, however, that personal loans and credit unions loans on older campers will often have much higher interest rates and require good credit and a down payment of at least 20%. Additionally, personal loans will often need to be secured, meaning they will use your RV as collateral and can take it from you if you don't make your payments on time.
If you would prefer a rough estimate for your RV loan, an RV loan calculator can help calculate RV loan payments and overall costs. To use one, you need to know your loan term, annual percentage interest rate (API), and loan amount.
Keep reading for lending options and answers to common RV financing questions.
Table of Contents
Lender Options to Get an RV Loan
There are several lenders that offer financing options. Whether you're looking for someone with low interest rates, low monthly payments, or variable loan amounts, we've compiled a few that may work for you below.
LightStream/SunTrust Bank
Lightstream, a division of Suntrust Bank, shows their rates right off the bat when you look at their site. You can borrow a loan amount from $5,000 to $100,000 dollars and flexible terms.
Essex Credit
Unfortunately, Essex Credit only finances RVs from 2009 or newer. However, they have loan amounts ranging from $10,000 to nearly $2,000,000. This gives you plenty of wiggle room to choose the perfect RV.
General RV Center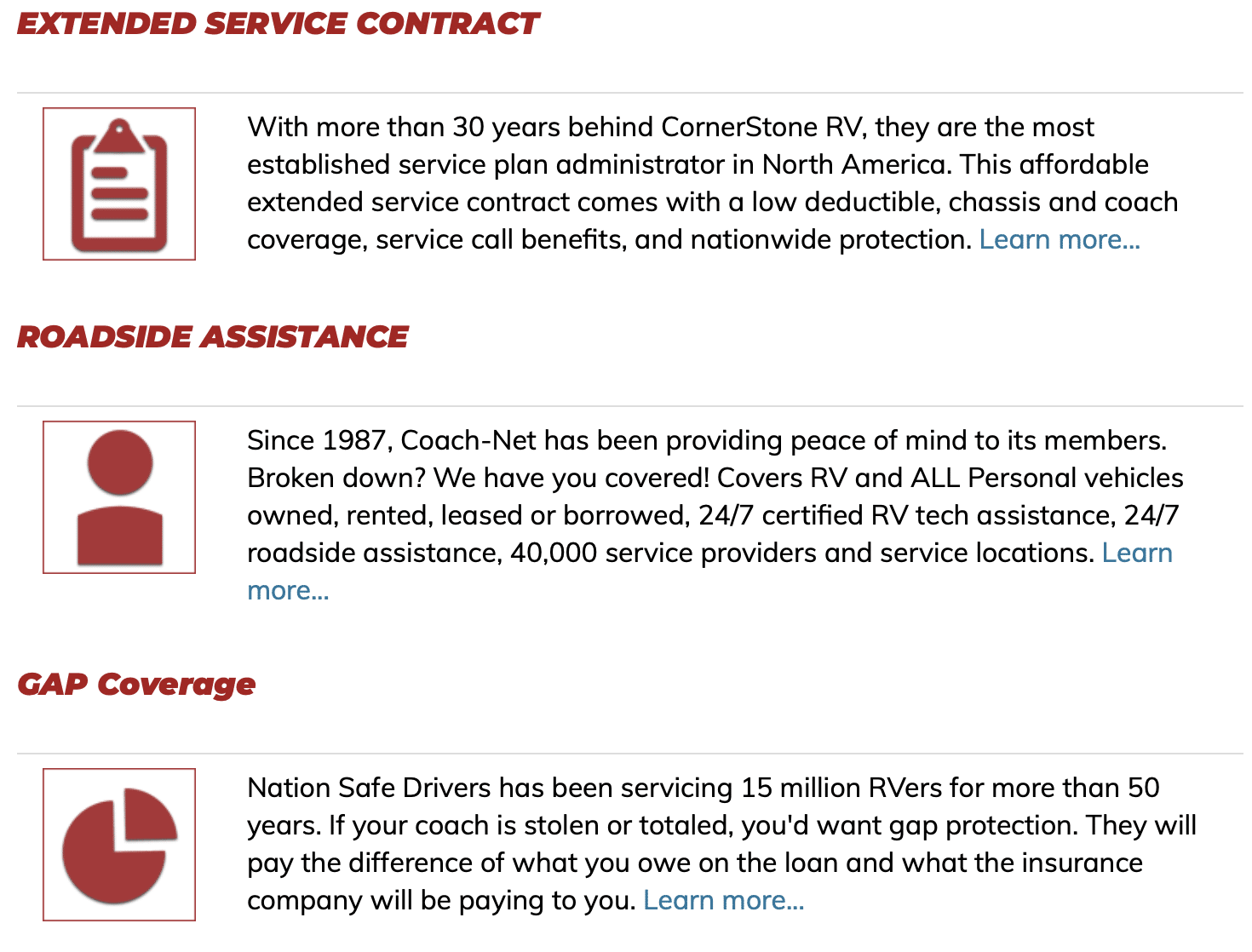 General RV Center offers financing through several banks and credit unions, meaning plenty of choices to find the best loan services. Their interest rates are around 8% and have terms of 120 months.
Good Sam Finance Center

Good Sam Finance Center offers financing on RVs that are 10 years old or newer. They require a 700 credit score and slightly higher interest rates. We recommend them for those who are looking for shorter terms and larger payments.
J. J. Best Banc & Co.

J.J. Best Banc & Co. will only finance RVs that were made in 2008 or sooner. They also offer terms from 60 to 84 months, meaning fairly low rates! They work better with people who want to get their loan paid off in larger portions, and fairly faster than most.
Newcoast Financial Services
Newcoast Financial Services has higher interest rates for used RVs but they have no model year restrictions! You may want to have good credit history if you consider them.
Southeast Financial
Southeast Financial finances any model of RV and has no mileage restrictions. They offer plenty of types of loans too including; Personal, RV, boat, and so many more! They also offer terms of up to 20 years.
Frequently Asked Questions
How old of a travel trailer can you finance?

Most lenders will not finance travel trailers older than 10-15 years. If you need a loan for an older RV, you will need to either get a loan from a credit union or a personal loan, which can require a higher credit score.

Of course, there's always the option to purchase older rigs outright!
What credit score do you need to finance an RV?

Most lenders look for higher credit scores like 650 or 700. However, some lenders will finance as low as 550, as long as you can prove the ability to make timely payments. Keep in mind that bad credit RV loans will often come with higher interest rates and require a bigger down payment.
What is the average interest rate for an RV loan?

Interest rates vary wildly depending on your credit score, the age and model of RV, and your down payment amount. On average, most loans come with a 5-7% rate. However, they can vary from 3.99% to 18%.
Is it hard to get RV financing?

An RV loan is harder to get than a car loan and is very similar to getting a mortgage for a home equity loan. You typically want to have a good credit score (650+) and put at least 20% down to help you get approved.

Whether you're getting travel trailers, class A motorhomes, truck campers, or something else, there are banks and other lenders that offer RV loans! You just have to do your own research to find the best rates and terms.