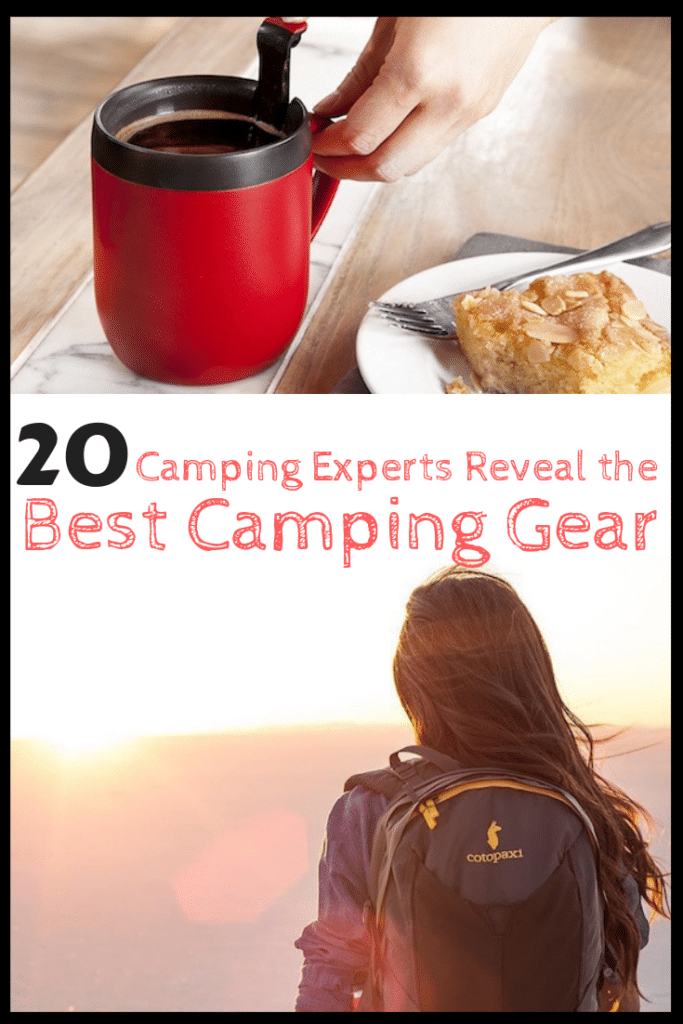 Looking for the best camping gear in 2022?
We were, too. So we asked 20 camping experts what their camping must haves are.
We decided to find the best camping essentials right from the people who use them all the time!
Use this guide to skip the camping gear that's a waste of money and only buy the camping supplies you'll love having out in nature!
Here's an overview of all the people we asked:
Table of Contents
The Dyrt Camping App
Find free camping with a public lands map
Up to 40% off select campgrounds
First 30 days free with code "TWRV"
Recommended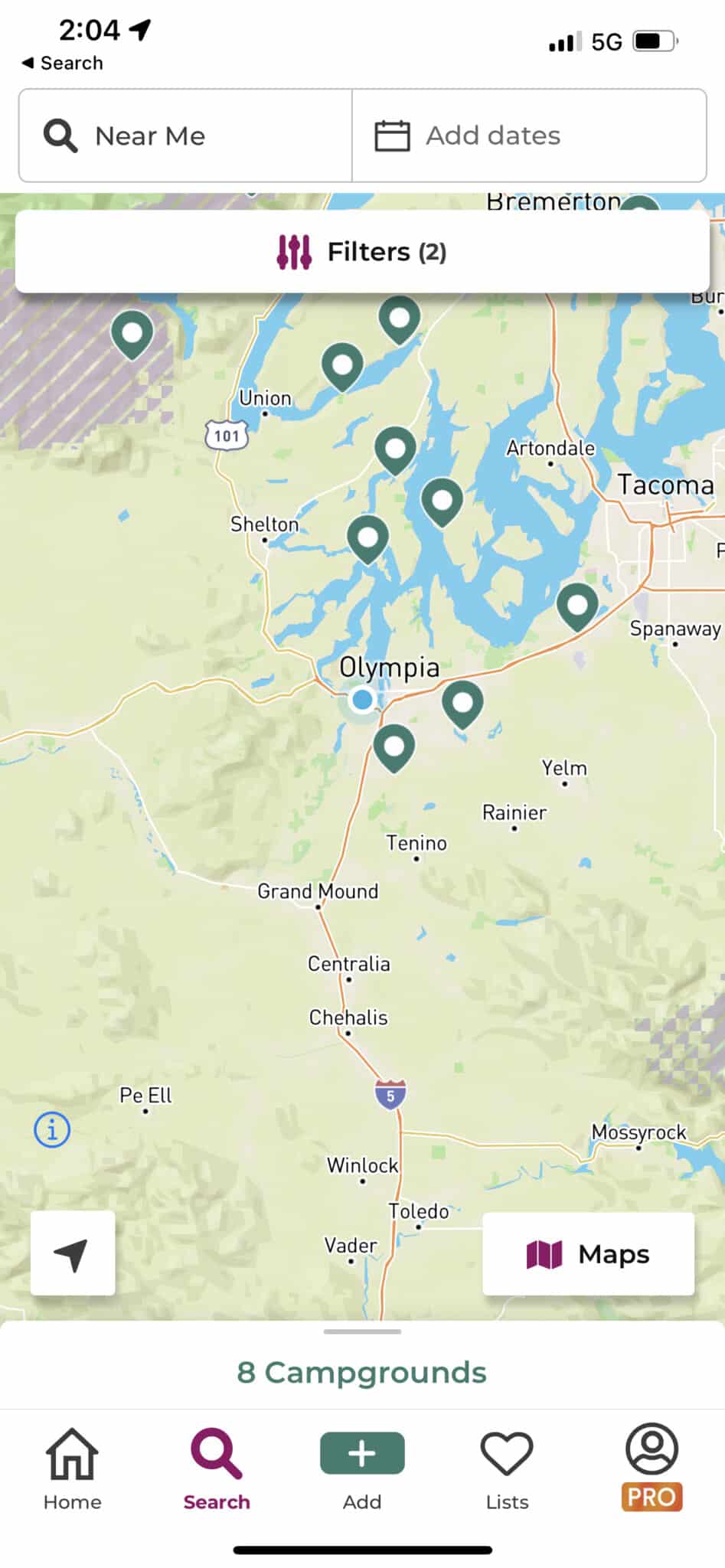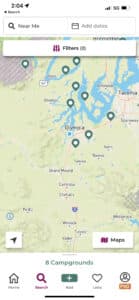 Note: Some of the links in this article are affiliate links. This doesn't cost you any more than normal. Read our disclaimer for more info.
Best Camping Gear 2022
From car camping to tent camping, here's the best hiking & camping gear items of 2022, as told by the experts!
Also, check out these awesome camping quotes to get ready for your next camping trip!
Our Personal Top 3 Picks
Here at The Wandering RV, we personally use and love these three camping supplies nearly every time we go on a camping trip:
Carved Damascus Steel Knives
Made in the USA
Durable, long-lasting titanium and Damascus steel
Hand-made to order; each is unique
Recommended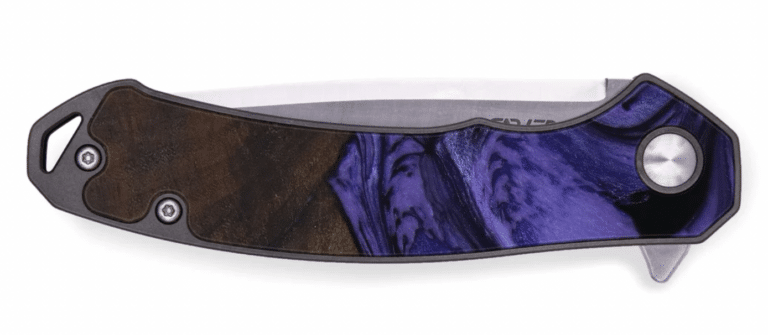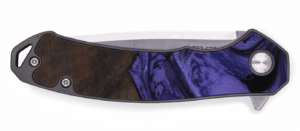 Solo Stove Portable Campfire
Minimizes campfire smoke
Lifetime warranty
Portable & lightweight
Perfect for cooking while camping
Recommended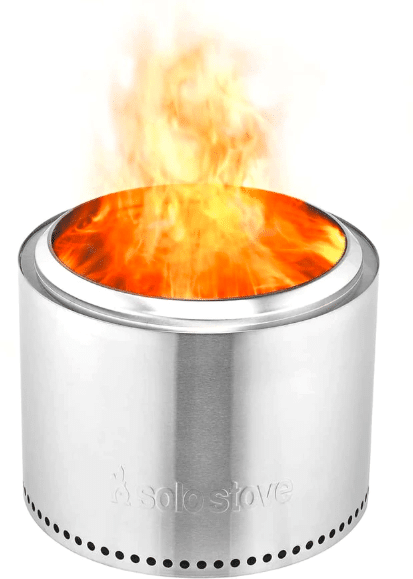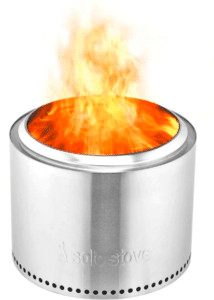 Luci Inflatable Solar Light
Full charge lasts 5-6 hours
Deflates down to 1 inch
Waterproof
Four modes of lighting
Recommended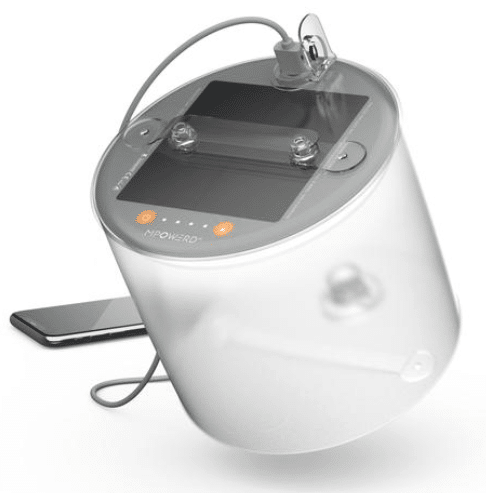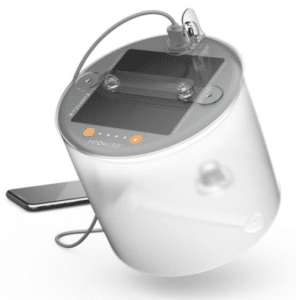 Now – onto the other campers!
Joey and her partner are mad about gear (and camping trips). They're always willing to try new things, go new places, and generally have endless enthusiasm for any excuse to get out there and enjoy the outdoor world (sounds like they're living the life!).
Joey recommends the following camping equipment:
Cafetiere Camping Mug
A must-have for camping kitchens
Suitable for all kinds of beverages
Able to brew coffee within the mug
Recommended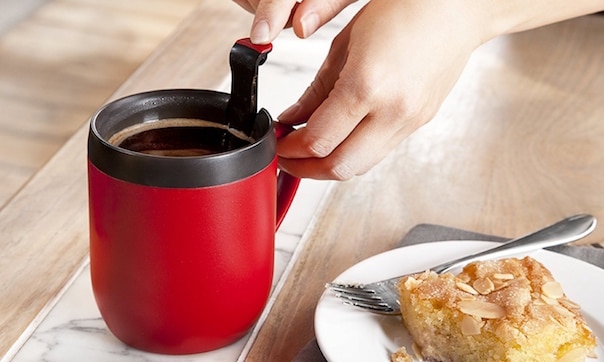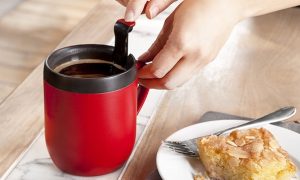 Merino Wool Multi-functional Head-wear
100% eco-friendly Merino wool, sourced from non-mulesed sheep
Soft and comfortable, naturally odor resistant
Dries quickly, breathable, stays warm if wet
Recommended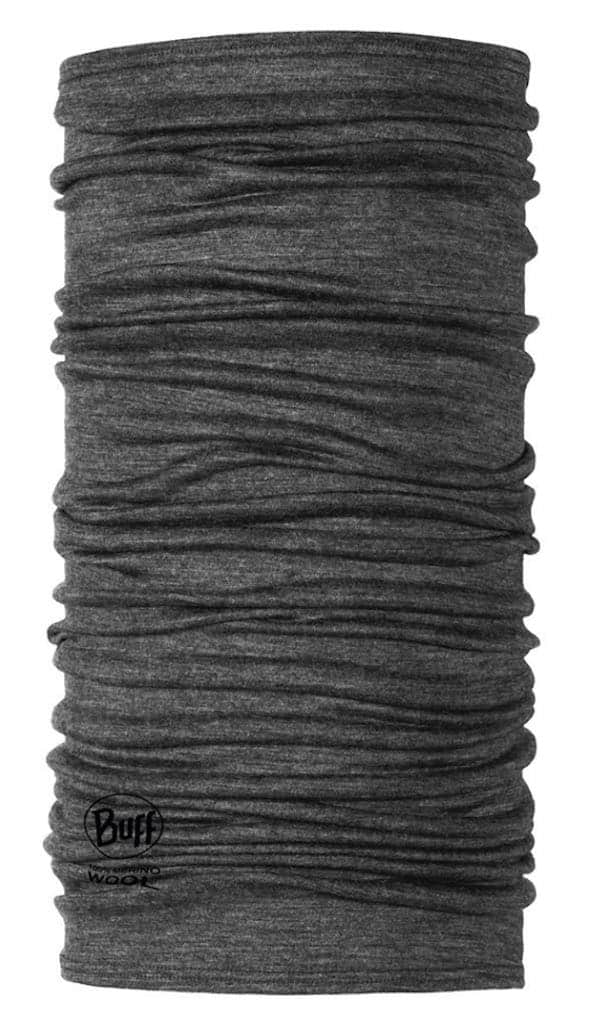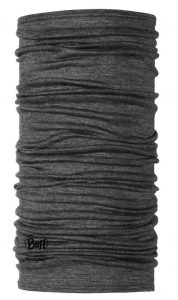 Swiss Army Knife
Made of highly durable light and tough Stainless Steel
Features 11 tools with 14 functions
Considered by outdoorsmen as must have camp tools and survival gear
Recommended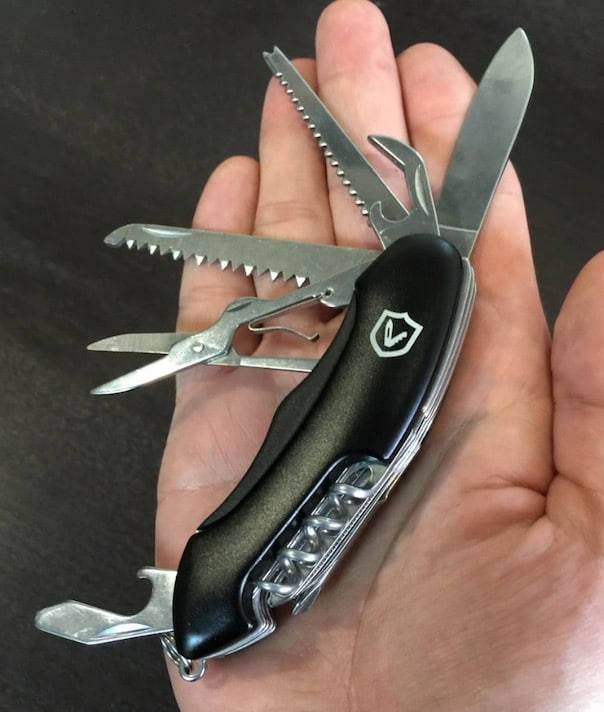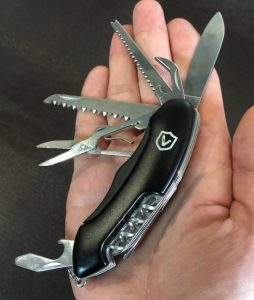 She also recommends carrying a machete if you're going deep into the wilderness!
Ewan may be passionate about camping, but as the name of his website suggests, he's wild for Scotland. In fact, Trespass Blog Awards voted his website "Best UK Camping Blog" in both 2014 and 2016!
So, yeah. It's safe to say that when it comes to camping gear, he knows what to bring. He recommends you bring:
A Spork
Spoon-fork-knife combo with serrated edge on side of fork; full-size spoon and fork
Lightweight, durable, and heat resistant for camp kitchens
BPA-free and dishwasher safe
Recommended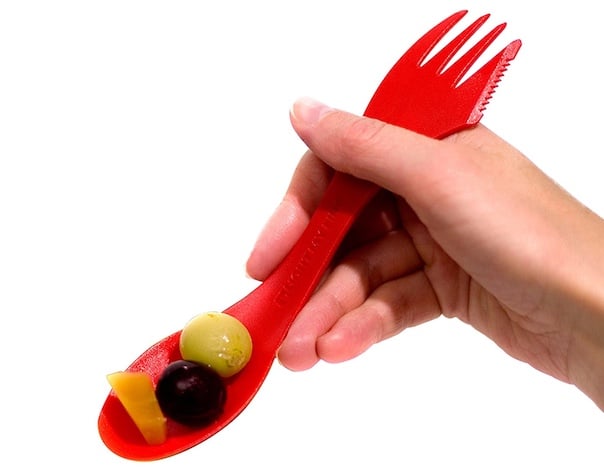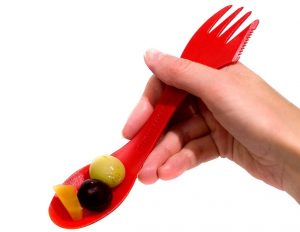 Merino Wool Long-sleeved Top
100% all natural Merino wool ensures comfort all day long
Keeping you cool in summer and warm in winter
Merino wool's natural wicking, anti-bacterial, and odor-resistant
Recommended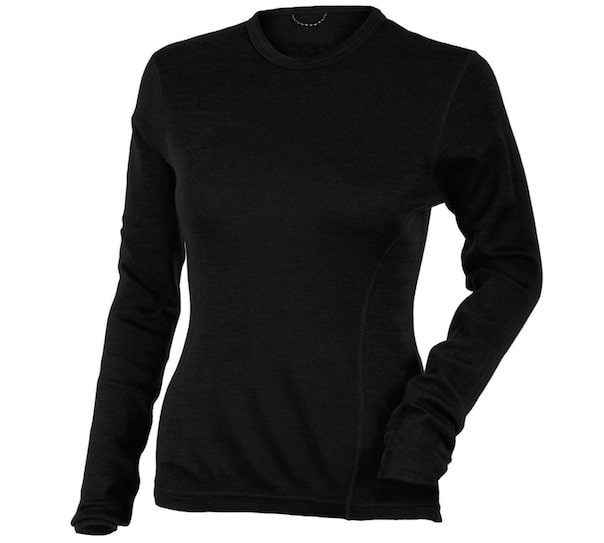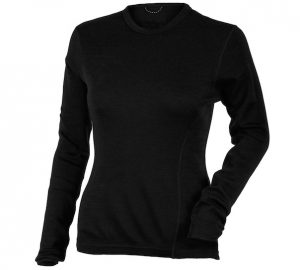 Inflatable Solar Lantern
Can be charged directly from the sun as well as via the micro USB port
Portable, foldable, and durable
Choose one of three lighting modes
Recommended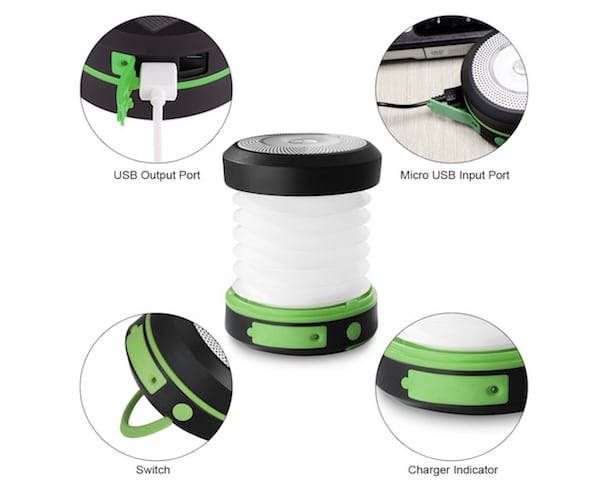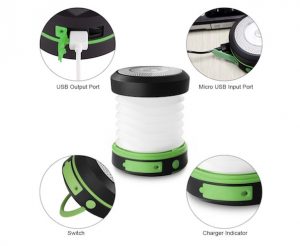 Kim is a camping, hiking, and cooking fanatic! She's a frequent contributor to AZ Outdoor Magazine and even has her own cooking segment on the Great Food Good Neighbors TV show.
She recently shared her top three must-have camping accessories to bring along with you during your camping trip, including cook equipment and sleeping accessories:
Flexible Camping Mats
Can be hung on hooks inside cabinet doors in camper
Flexible material easily curls
Clean with hot soapy water
Recommended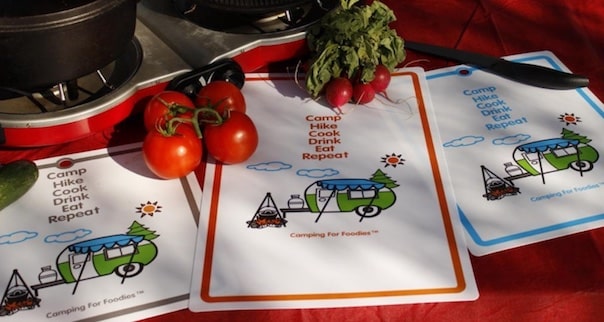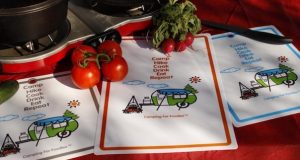 Cocktail Shaker
Stainless Steel
Works for non-alcoholic drinks for kids and adults too
Unique gift for people who camp, hike, cook and enjoy the outdoors
Recommended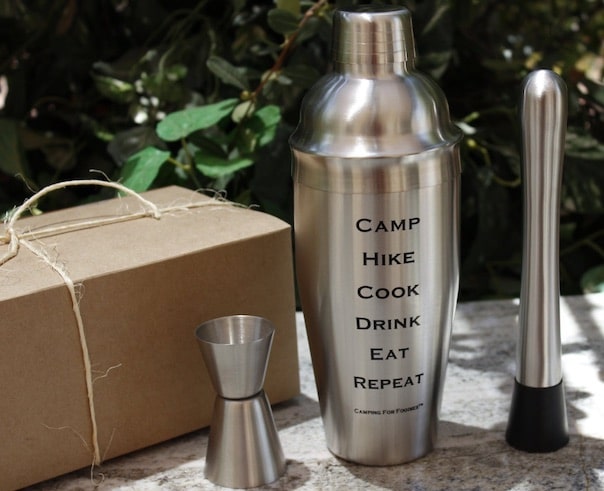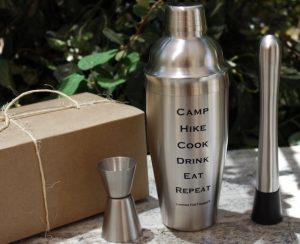 Hammock
Includes attached accessory bag with multiple pockets
Supports up to 300 pounds
Easy to transport
Recommended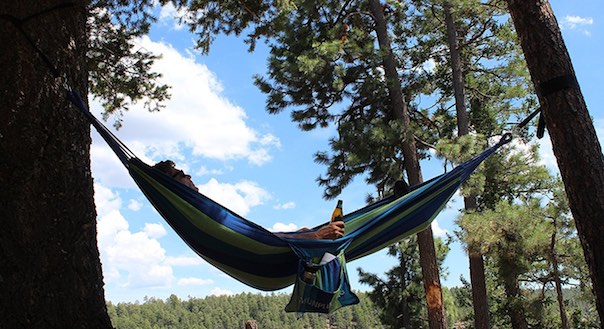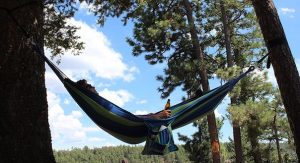 Back in 2013, Shanti started casually hiking with some family friends. When more people wanted to join in, Shanti decided to turn Hike it Baby into a nonprofit organization dedicated to helping families around the US.
She also just wrote a book about hiking with babies and toddlers called "Hike It Baby: 100 Awesome Outdoor Adventures with Babies and Toddlers"!
Shanti's favorite gear are all perfect for your families camping trip, with plenty of camping furniture!
Foldable Highchair
Lightweight and flexible
Meets US ASTM and EU European high chair safety standards
A clear vinyl tray cover that easily wipes clean and a built in cup holder too
Recommended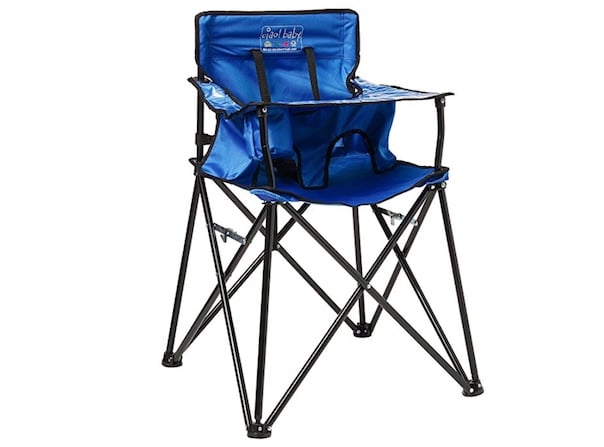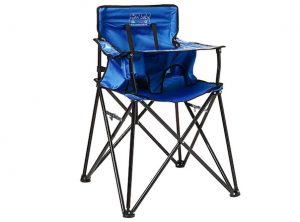 Pop'N'Play Enclosure
Freestanding and portable. Has two zip-open panels for easy access and optimal air flow
Padded floor for comfort and protection
Full coverage canopy blocks 98% of harmful UVA/UVB rays
Recommended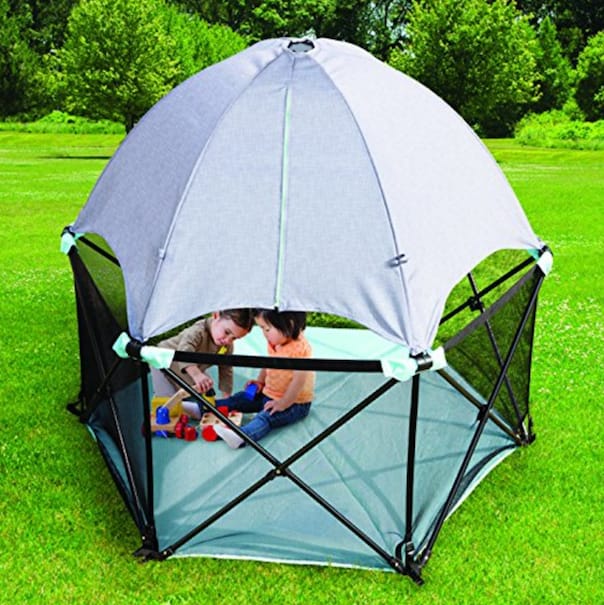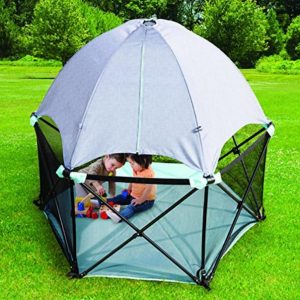 Outdoor Blanket
Ultrasonic quilting is used to bond the two layers together without needle work/sewing, ensuring that the blanket is 100% waterproof
The zipped pocket is perfect to keep small items such as keys or phones safe
Perfect for picnics, camping, beaches, stadiums and more
Recommended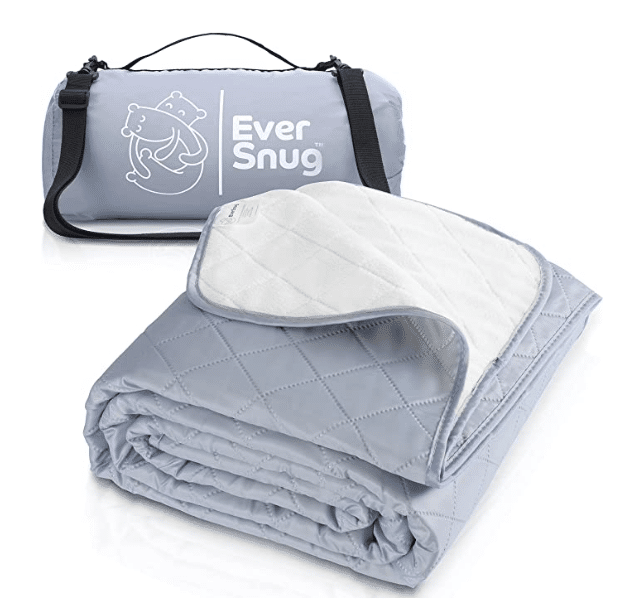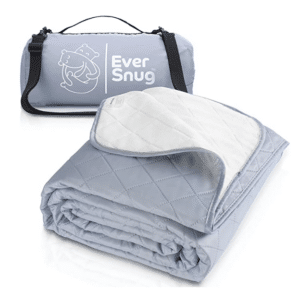 Meet Shell! A full time marketing consultant and the editor of Camping with Style. Starting her blog helped her stay on track after breaking her back due to a snowboarding accident in 2014 while promoting a healthier lifestyle.
Shell recommends the following camping gear (and her sleeping bag recommendation is high on our list):
Solar Charger
Lithium Ion battery for improved power delivery
LED lights showing charging, available power in battery, and power status
Solar Panel charging input
Recommended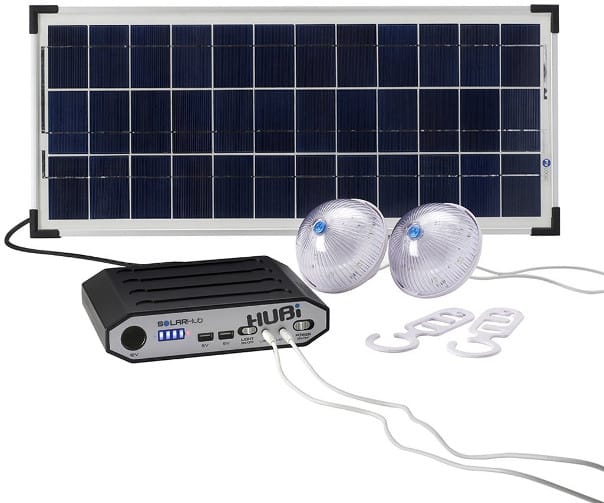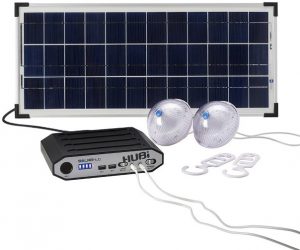 Robens Crevasse II Sleeping Bag
Designed to keep you warm in frigid temperatures (down 20 degrees Fahrenheit)
Ultra soft and waterproof
Lightweight sleeping accessories, easy to transport
Recommended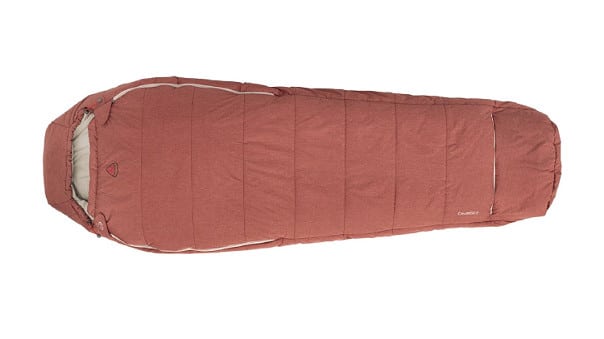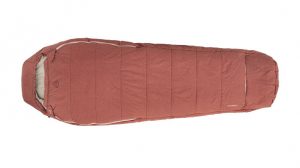 Collapsible 2-in-1 Water Carrier & Bucket
Capacity of 8 liters
Made from food grade recyclable plastic
Electronically welded joints for extra strength
Recommended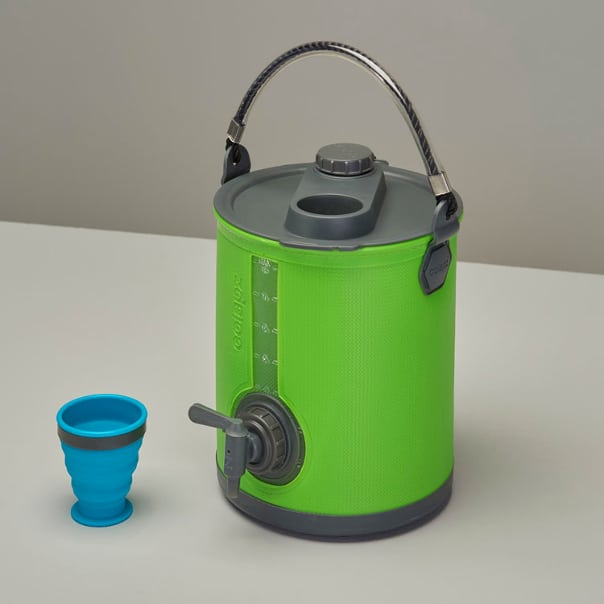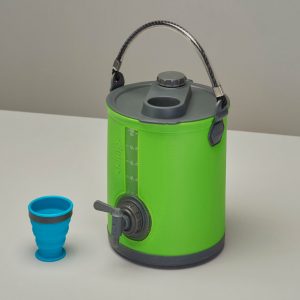 Kate is an award winning outdoor and adventure blogger and absolutely loves being near the mountains and the sea. She also shares her bucket list on her blog, which is insanely awesome (she's done quite a lot)!
Kate recommends bringing these camping accessories on all of your camping trips:
Jetboil Sumo Stove
Jetboil Regulator Technology-consistent heat down to 20° F to -6° C
1.8 liter FluxRing cooking cup with insulating Cozy
Bottom cover doubles as a measuring cup and bowl
Recommended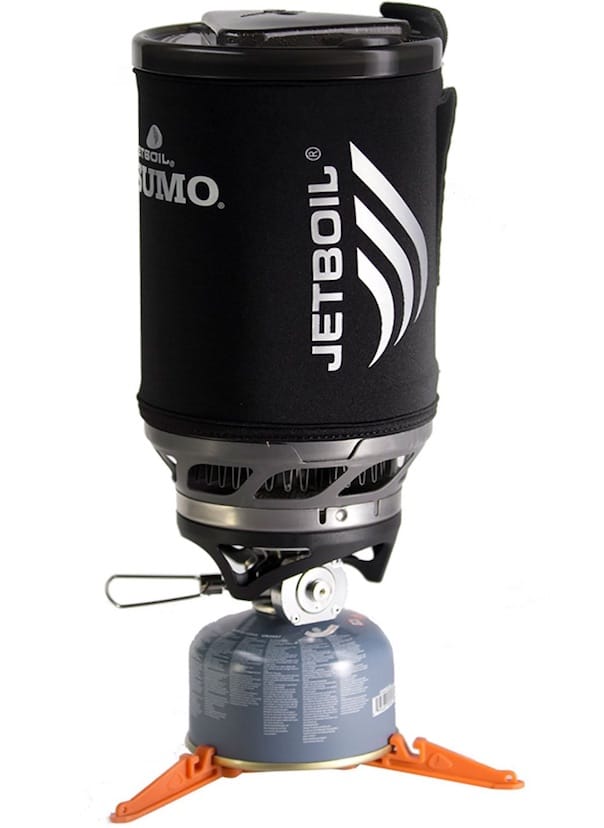 Hunka Bivvy Sacks
Lightweight and small enough to be used as an emergency bag
Compact at under 400 g
Perfect for all adventurers from alpinists  to minimalist campers and expedition leaders
Recommended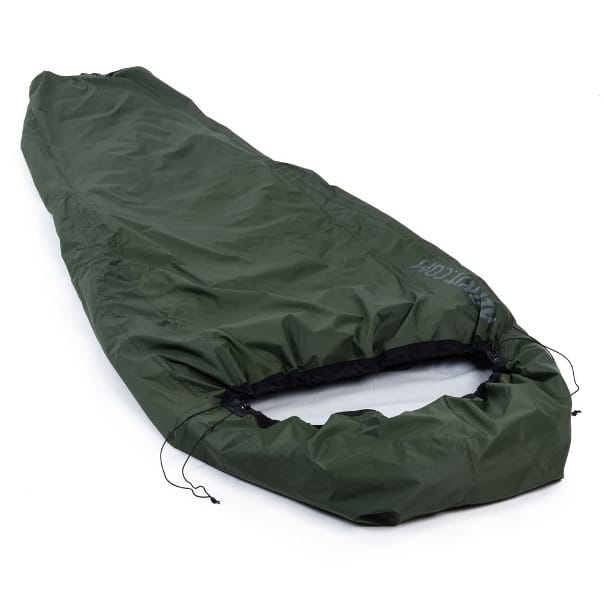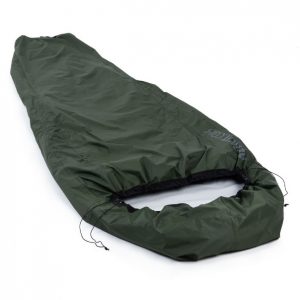 Water-to-go Bottle
BPA-free
Created based on technology developed for NASA
Filtration systepm stops even the smallest contaminates from passing through
Recommended


Michael and his partner Megan first started Fresh Off the Grid back in 2015 as a resource for outdoor enthusiasts. They came to realize that their home cooked meals were a bit too complicated to make outdoors and that most camping meals are "unhealthy" (not to mention, hot dogs get boring after awhile).
With a bit of determination, they were able to turn their website into a kick ass recipe blog. Michael recommends bringing this camping gear:
Cast Iron Dutch Oven
Self-basting domed lid preserves moisture
Pre-seasoned & ready for immediate use
Rugged cast-iron construction heats slowly and evenly
Recommended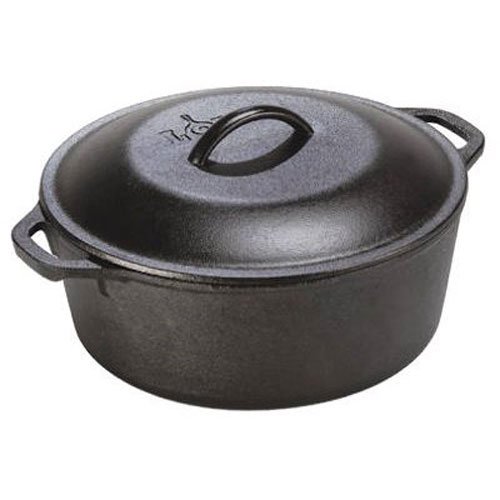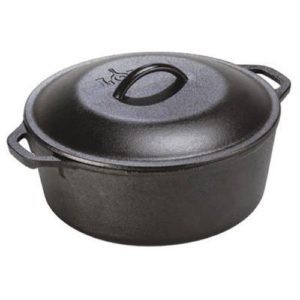 Vacuum Insulated Beer Growler
Keeps hot drinks warm for 12+ hours and cold drinks cool for 24+ hours
BPA-free, leak-proof, and comes with a lifetime warranty
Made with stainless steel
Recommended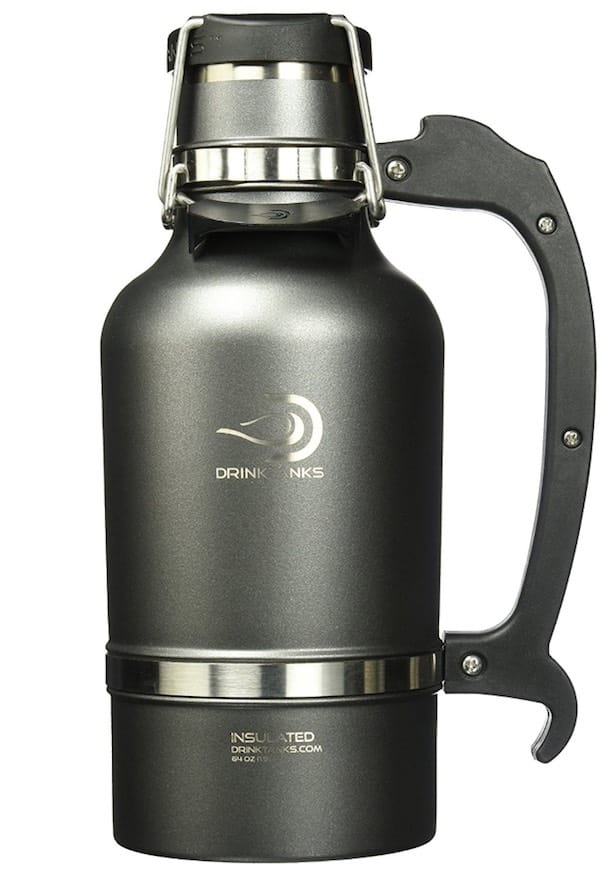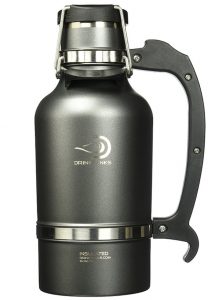 Kermit Chairs Camping Furniture
Lightweight and easily portable
350 lbs. weight limit
Durable and highly functional
Recommended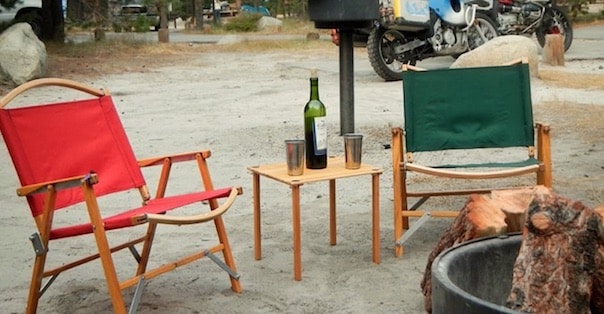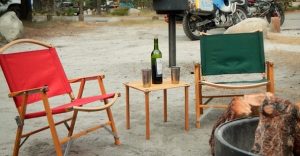 Thomas is an Entrepreneur, Blogger, Mountain Enthusiast and Bibliophile. Back in 2016, he realized he was burnt out from the constant rat race and completely redesigned his life.
He now blogs about all things outdoors (and even has some awesome gear reviews to check out!). Here's what Thomas told us was the best gear:
Solar Charging Power Port
Built with CIGS, a type of thin-film solar material that offers greater flexibility than other solar cells while retaining durability
Give your phone, tablet, or other mobile devices up to a 12W charge in optimal sunlight conditions with this portable solar charger
PowerSolar Flex 3-Port 24W, welcome guide, our 18-month warranty, and friendly customer service
Recommended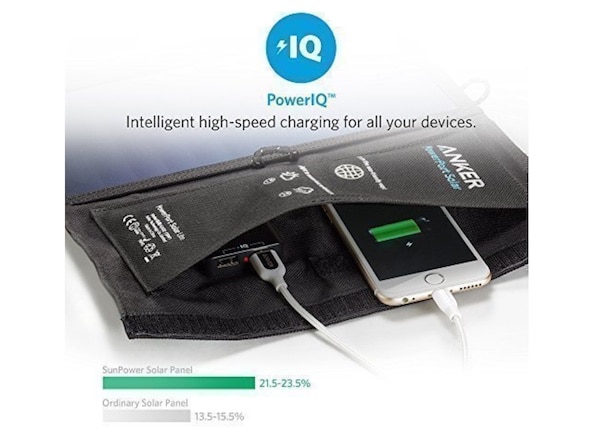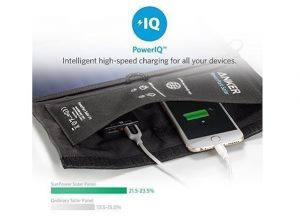 Water-to-go Bottle
BPA-free
Created based on technology developed for NASA
Water filtration system cleans even the smallest contaminants
Recommended


Sarah wears a lot of hats – she's a Performance Coach, consultant, trainer, freelance writer, glamping business coach, inspirational speaker and Book Producer (holy smokes!).
Through her blog, you'll find expert advice on camping as well as a "Glamping" business course to get your glamp on yourself!
She recommends bringing the following camping supplies:
Inflatable Sofa
Comes with 3 stretchable pockets to hold your belongings
Easy to inflate (and deflate)
Doesn't take up much room when compacted
Recommended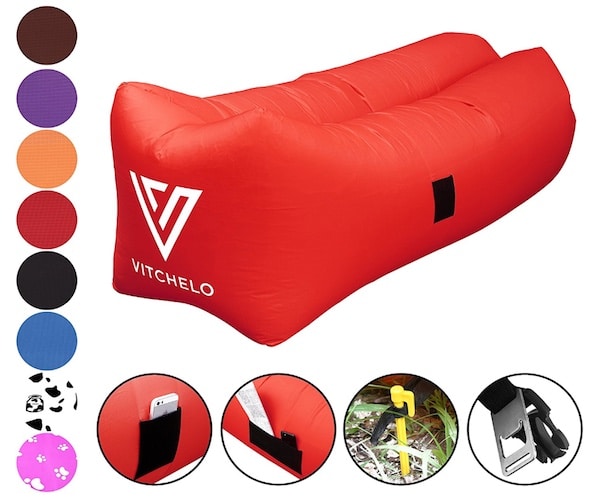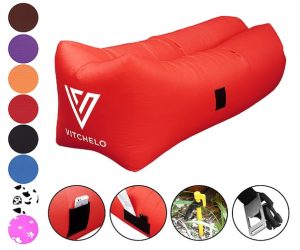 Waterproof Speaker
Allows up to six hours playtime
Equipped built-in speakerphone
Comes with a tear-resistant strap (and hooks to almost anything)
Recommended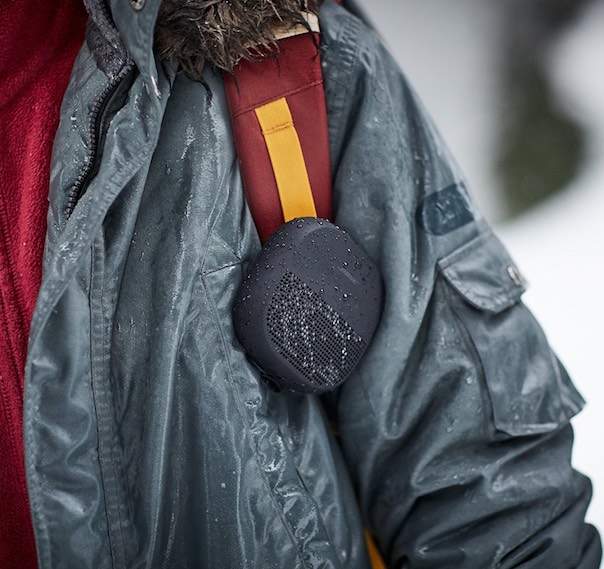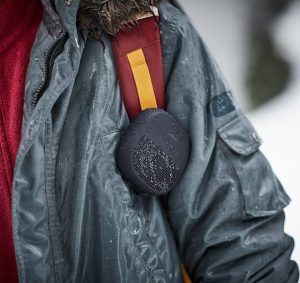 Campfire Frying Pan
Made with 18/8 stainless steel
Includes fold-away handle
Easy to transport
Recommended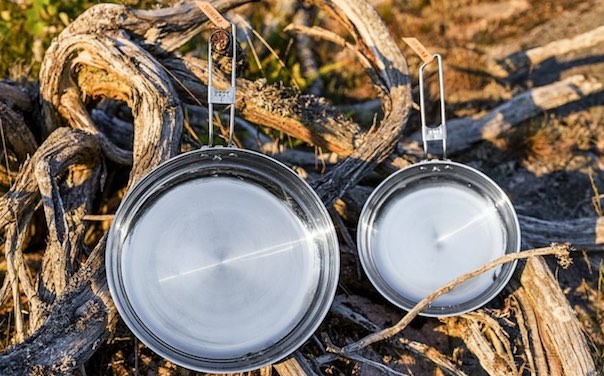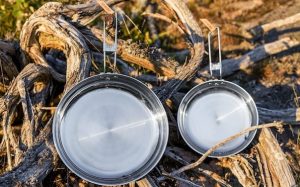 Luna graduated from college with a degree in business and became an office worker the moment after she graduated. After realizing she wanted to see more than four walls (and craving some outdoor fun), she and her best friends decided to travel to new destinations while sharing what they've learned in hopes of helping others.
Luna recommends bringing these camping supplies:
Coleman 4-Person Instant Cabin
Sets up in less than one minute
Poles come pre-attached
Made with waterproof material
Recommended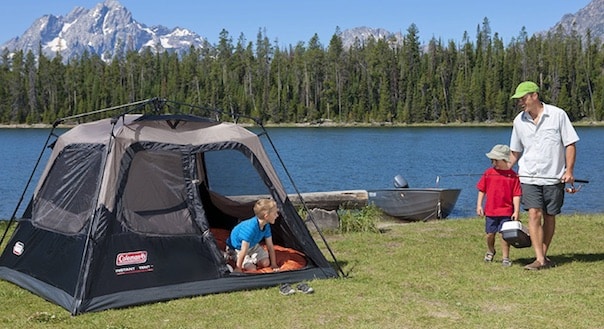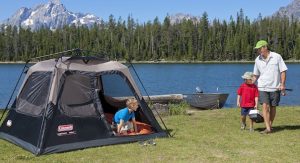 TETON Sports Celsius Sleeping Bag
Allows you to sleep in frigid temperatures
Survival rated sleeping bag
Provides a durable compression sack to pack away your sleeping bag
Recommended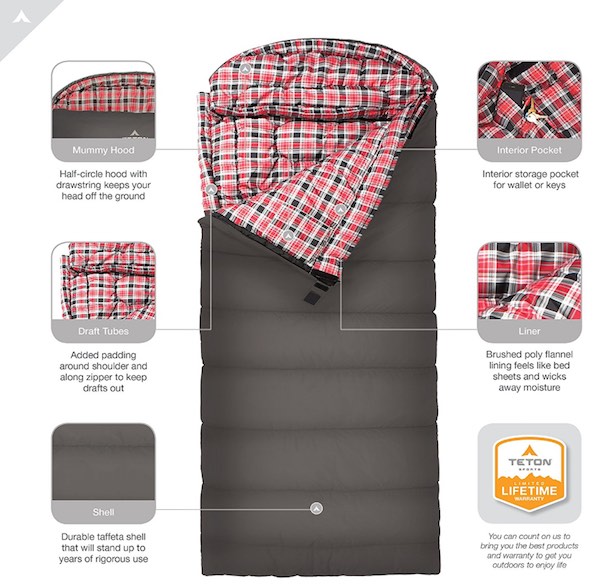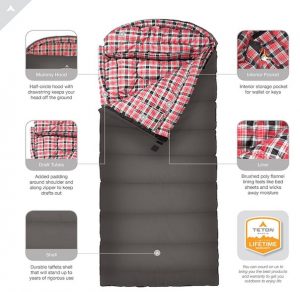 High Performance Backpack
Has multiple torso-adjustments to fit your body
Has a slot for hydration packs
Durable open-cell foam lumbar pad for comfort and airflow
Recommended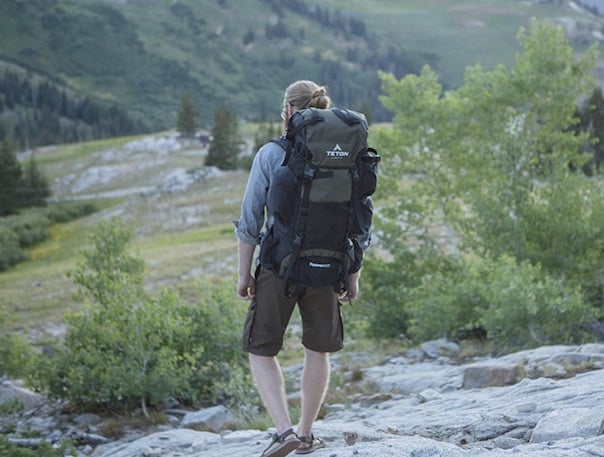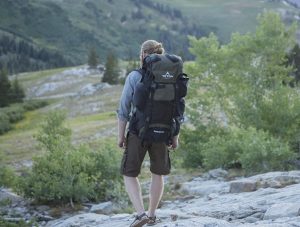 Gav is a father of three and loves getting out and about (whether it's hiking, running, camping, cycling, canoeing, etc.).
He co-founded Get Out With the Kids in hopes of helping other parents enjoy the great outdoors with their families (even if you just do some car camping here and there).
Gav recommends bringing:
Robens Field Station
Fits up to six people
Fire retardant
Has a mesh net for ventilation
Recommended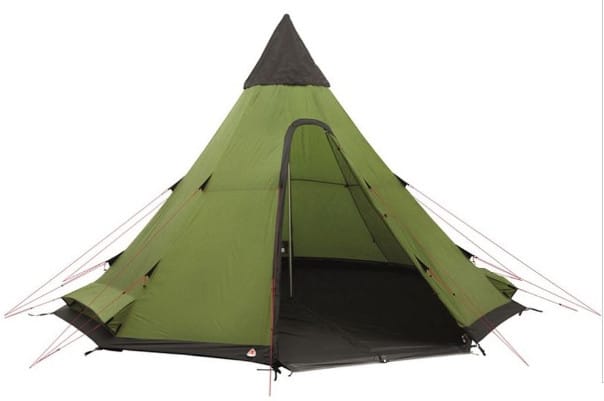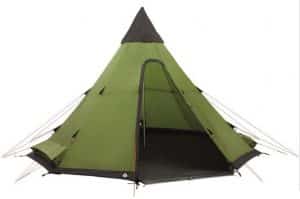 Robens Bighorn
3-legged pan made from durable cast iron for optimal heat transfer
Can use over open fire
Legs are removable
Recommended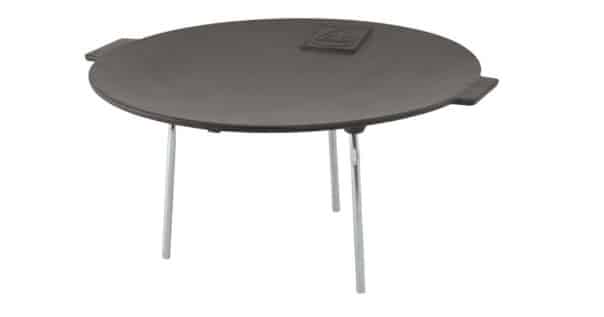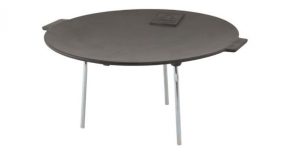 Outwell Dreamboat
Self-inflation mat
Features the latest technology of double flat valves (provides a close-to-home comfort)
Adjustable mattress that provides the right amount of firmness
Recommended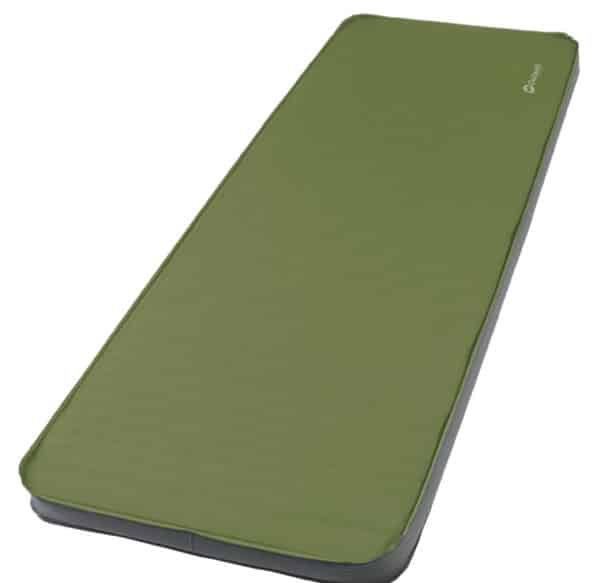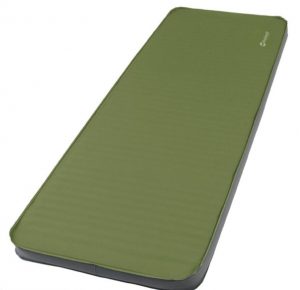 ​Related Reading: ​Best 14-Person Tent for Large Gatherings
Jen is the writer/editor at Outdoor Family Magazine (she also oversees the overall design, aesthetic and content direction of the magazine).
She also writes about her families travels and multi-cultural living! Jen recommends bringing:
Scrabble-to-go
Game board features storage areas to house tile racks
Tile racks include additional privacy shields
Pack up in the middle of the game and pick up when you're ready
Recommended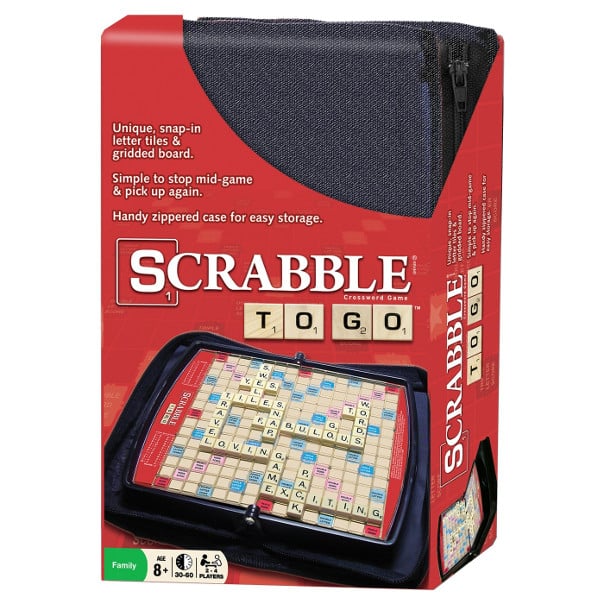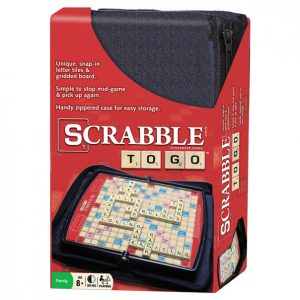 TETON Sports Pillow
Designed to be taken anywhere
Compresses down into the included stuff sack
Perfect for backpacking, hiking, or camping trips
Recommended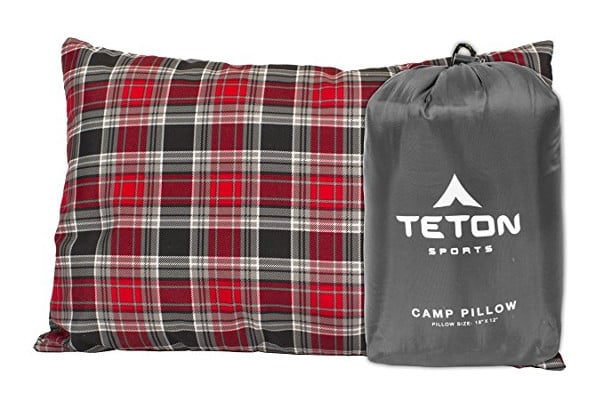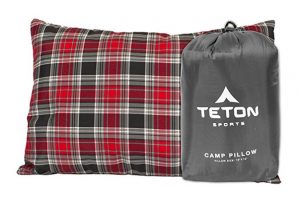 Glow Sticks
Authentic lumistick colored glow sticks
Last for 10-12 hours at their highest brightness, then fade
Non-toxic, non-flammable, snd non-radioactive
Recommended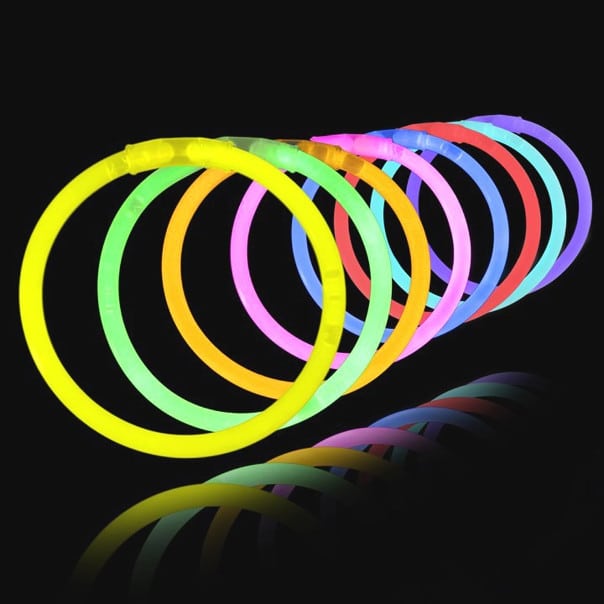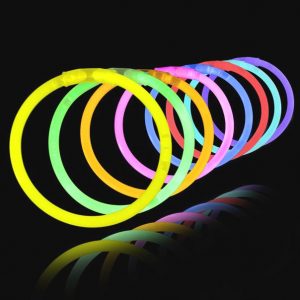 Jamie is the creator, writer, and photographer of Hiking Girl with Dog and absolutely loves the outdoors.
More than that, though, she loves hiking with her pup, Xena (who is hands down one of the cutest hiking dogs we've ever seen).
Jamie recommends bringing this gear on your next camping trip:
Collapsible Pet Bowl
Simply Pop-Up and then fold away
Made with high quality flexible Food-Grade silicone
100% Lead & BPA Free
Recommended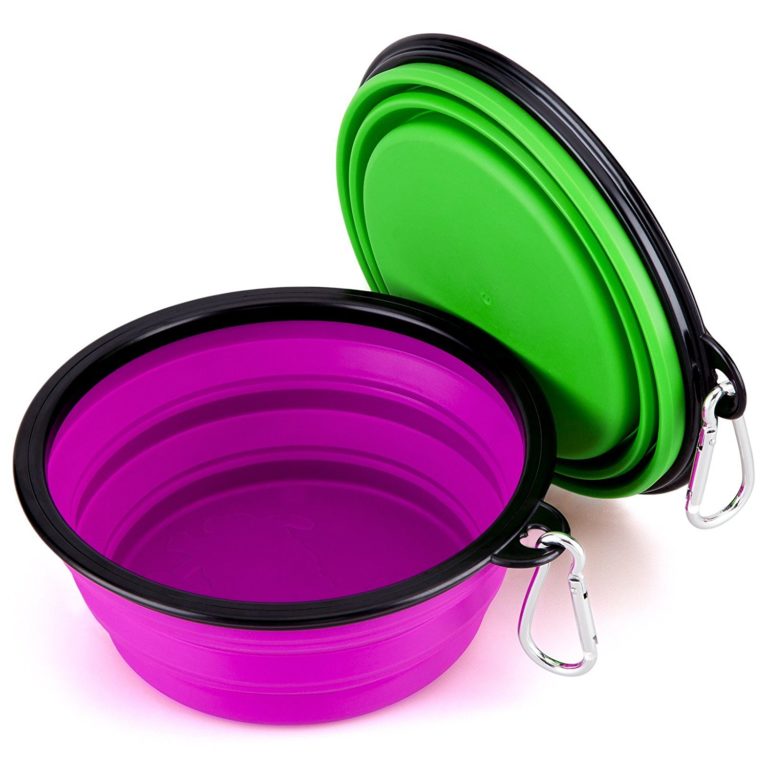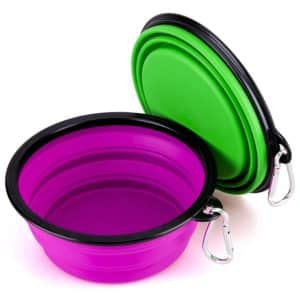 Bonus: Best Hiking Gear 2018
Because camping and hiking are so similar (and usually go hand-in-hand) we decided to reach out to some awesome hiking experts to get their input, too!
14. Adam from Hiking the Trail
Adam is an avid hiker (and backpacker) who find himself on the trail when he's not working. He first started his blog as a journal to prepare his hiking trip on the Appalachian Trail back in 2013.
Now, he shares his outdoor life through trip reports, travel, gear reviews, and more.
Adam recommends bringing:
A Compass
The lensatic function increases the reading's accuracy
The compass' interface glows in the dark
Waterproof and shake proof
Recommended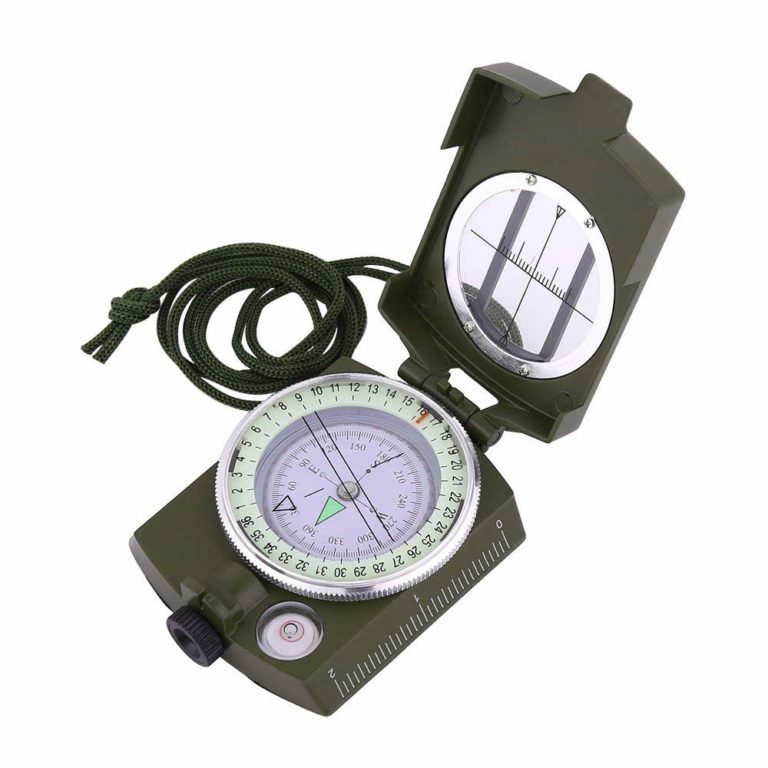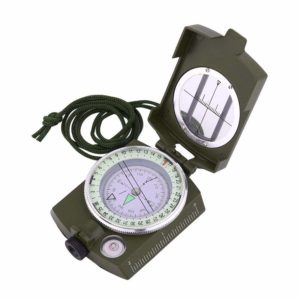 BPA-Free Water Bottle
Able to hold both warm and cold beverages
Bottle never leaks
Opening accommodates most water filters
Recommended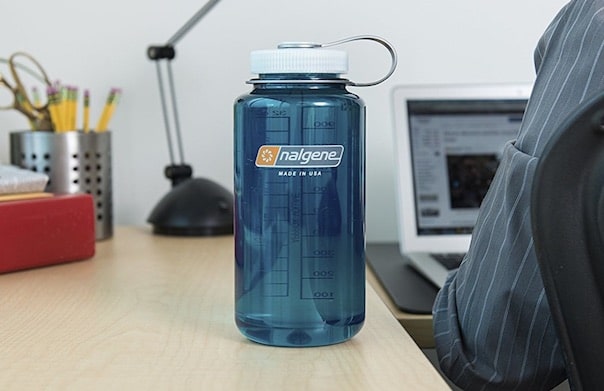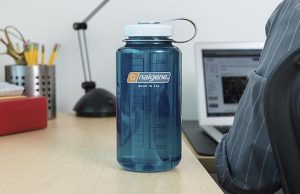 Derek is a lightweight backpacker, former Scoutmaster, and refers to himself as a "hammock enthusiast". Hammocks are great for hikes but are even better on camping trips! If you're RVing you may even have room for a hammock stand.
He loves all things related to hammocks and was kind enough to share his top two recommendations:
Jungle Hammock
Made with fast-dry nylon parachute material
Weighs only 22 ounces
Easy to set up
Recommended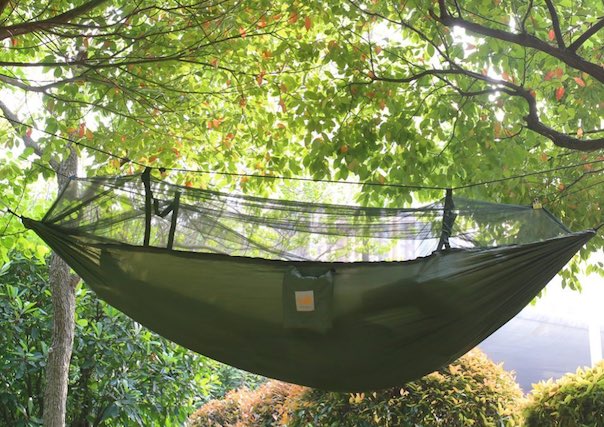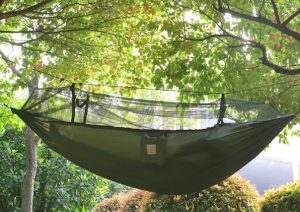 Python Hammock Tree Straps
Python Straps can safely suspend the user by anchor points
Nylon Material
Visible in low-light conditions
Recommended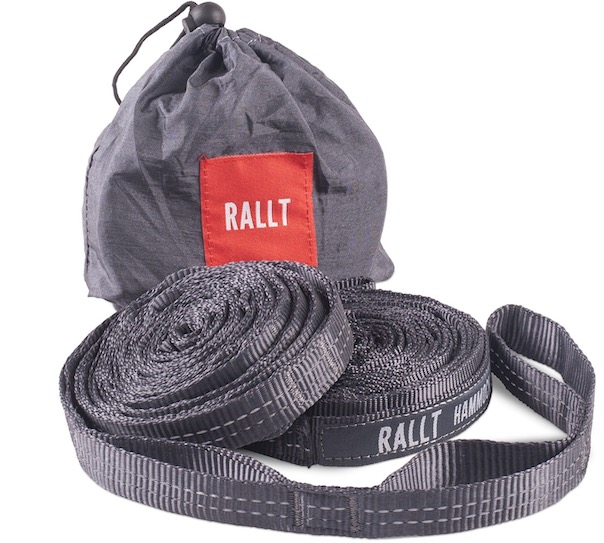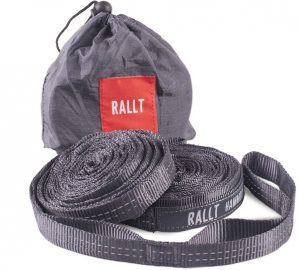 Brad is an Australian biker, hiker, photographer, and all-around nature lover. He aims to live by his dreams and takes each day as it comes.
P.S. The hiking boots he recommends also make great cycling shoes!
Brad recommends bringing:
Darn Tough Socks
Cushioning along the bottom of the foot provides the perfect amount of support
Performance fit
Constructed from fine gauge Merino wool
Recommended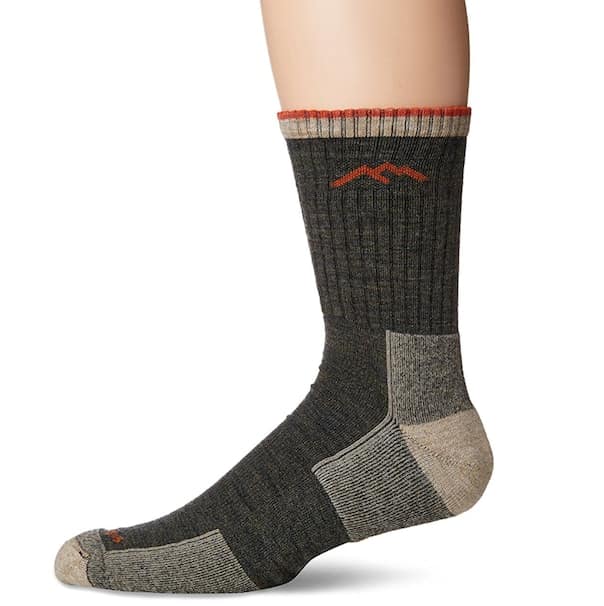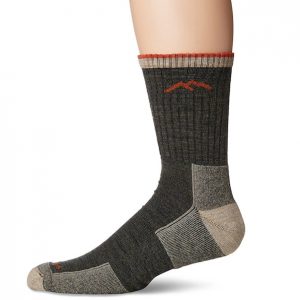 Nemo Hornet Ultralight Backpacking Tent
Comes with a waterproof floor
Voted best camping tents 2018
Dual doors for accessibility
Recommended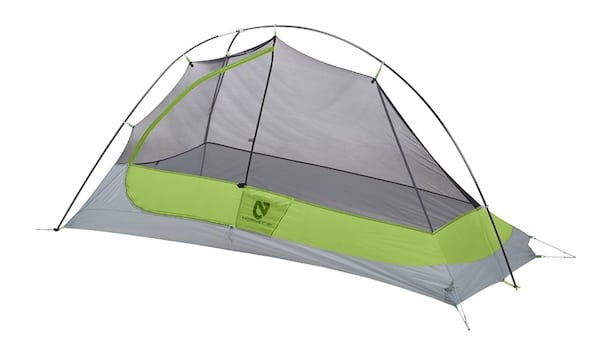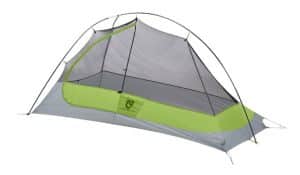 Hiking Shoes
GORE-TEX waterproof lining
Long-lasting cushioning and support
Molded toe bumper to protect your feet from uneven trails
Recommended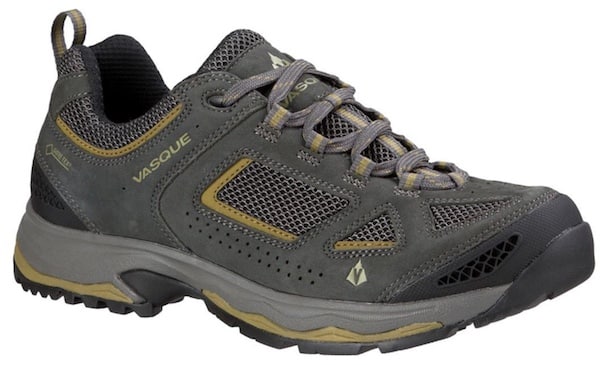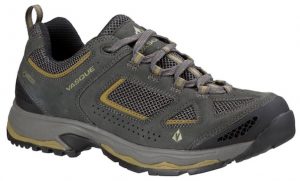 ​Related Reading: What is a Tent Footprint and Do You Need One?
Hiking Lady is an online publication dedicated to helping women embrace the outdoors. They provide answers to questions you should know the answer to, but probably don't (such as how to properly prevent blisters and how many calories you burn while hiking).
We were lucky to get Carol to give us her top two recommendations, which are:
Trekking Poles
Dual-density grip and plush-lined with 360-degree padded webbing strap
Interchangeable carbide Tech Tips
Lightweight, pack down small, and have adjustable straps
Recommended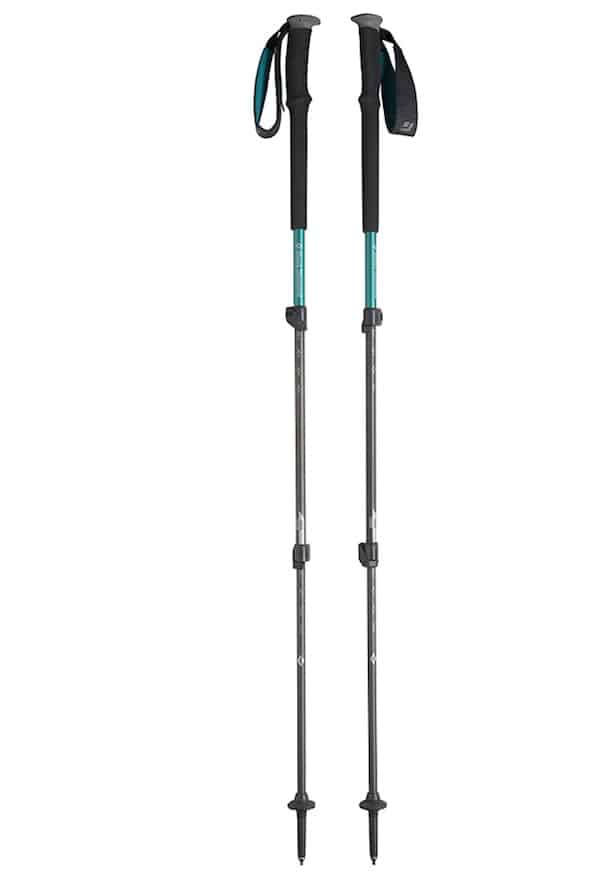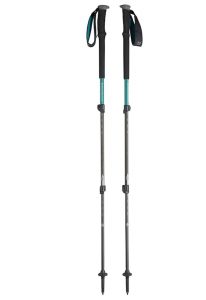 Compression Stuff Pack
Allows you to carry up to 30% more materials
Incredibly comfortable
Water-resistant carrier packs
Recommended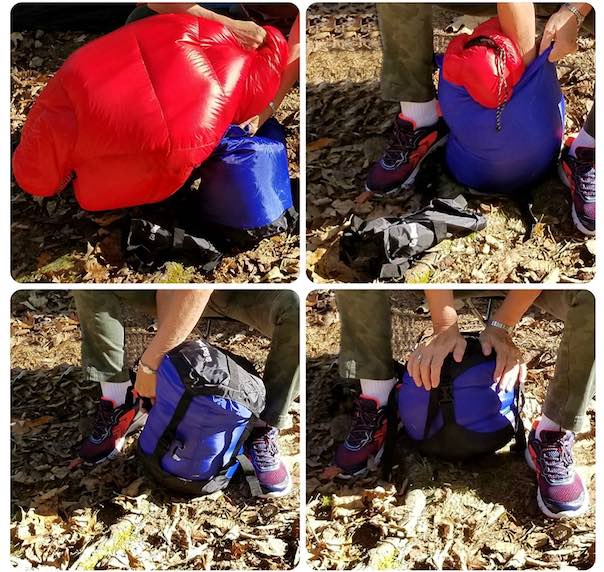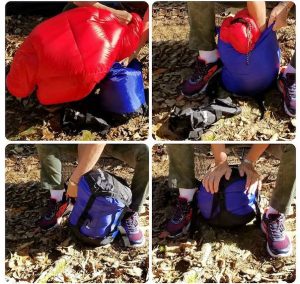 Lucy and her partner Fi (also known as blonde one and blonde two) love to walk all over. However, they say there's nothing better than throwing their rucksacks on, getting their map and compass out, and setting out across the moor.
Whether they do some car camping or bring their sleeping bags wand a tent, they love being outdoors. Lucy recommends bringing:
Meindl Hiking Boots
Best hiking boots around
Made for campers, hikers, adventurers, and more
Water and snow proof make it the best womens footwear
Recommended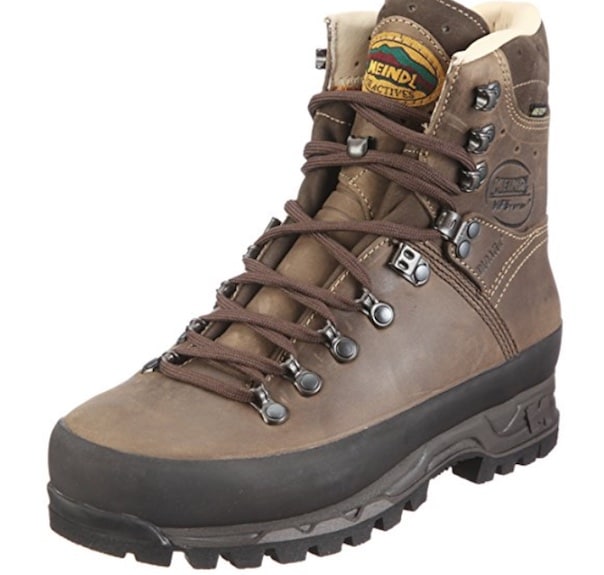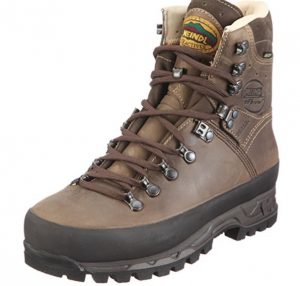 Hunka Bivvy Bag
Lightweight and small enough to be used as an emergency bag
Compact at under 400 g
Perfect for all adventurers from alpinists & rock climbers to minimalist campers and expedition leaders. Must-have sleeping gear
Recommended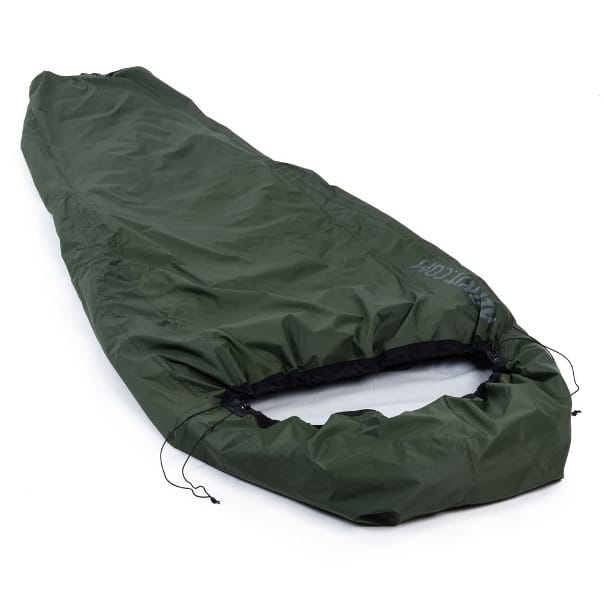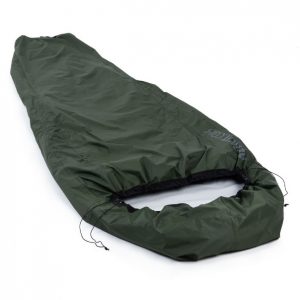 Bivvy Emergency Survival Sleeping Bag
Easier than an emergency space blanket
Can raise your body temperature by 20°
Tear-resistant, windproof, and water proof
Recommended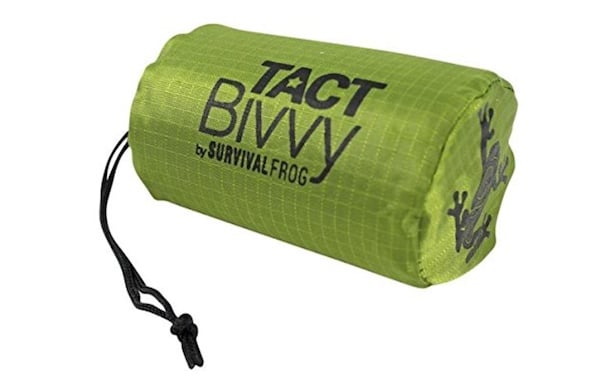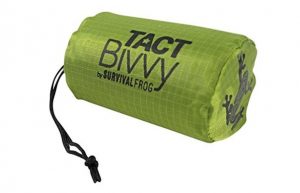 Feed the Habit is known as the original back-country blog (mainly because it was around before blogs were even invented!). We were lucky to get Jason to give us his top three accessories for hiking trips.
Here's Jason's best hiking gear (make sure you don't pass up that sleeping pad):
Outdoor Research Jacket
Synthetic insulator warms you on climbs and ski tours
Polartec Alpha insulation improves base layer airflow
Adjustable hood and hem stay secure in windy weather
Recommended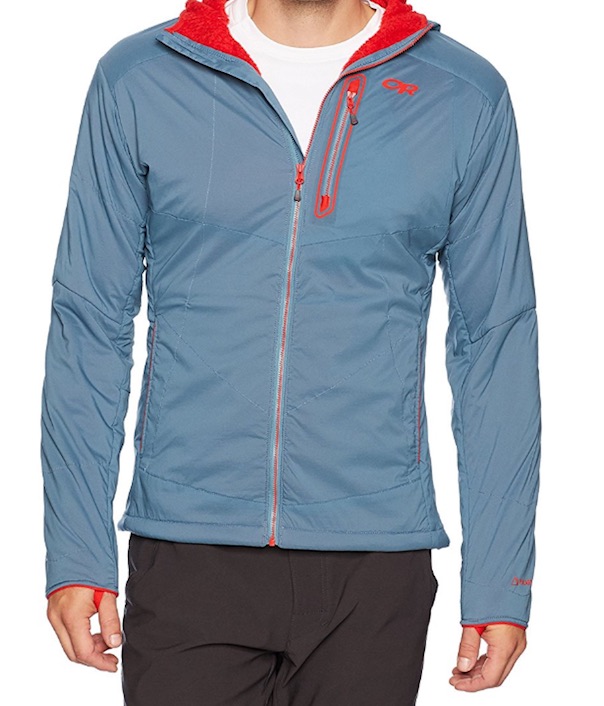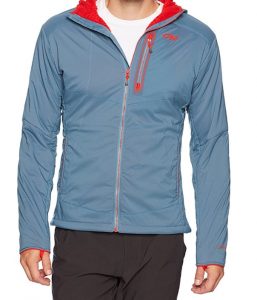 Lightweight Hiking Travel Backpack
Padded, highly breathable backpanel and shoulder straps
Internal hydration sleeve with hang loop
Zippered top pocket with key clip and two zippered side pockets
Recommended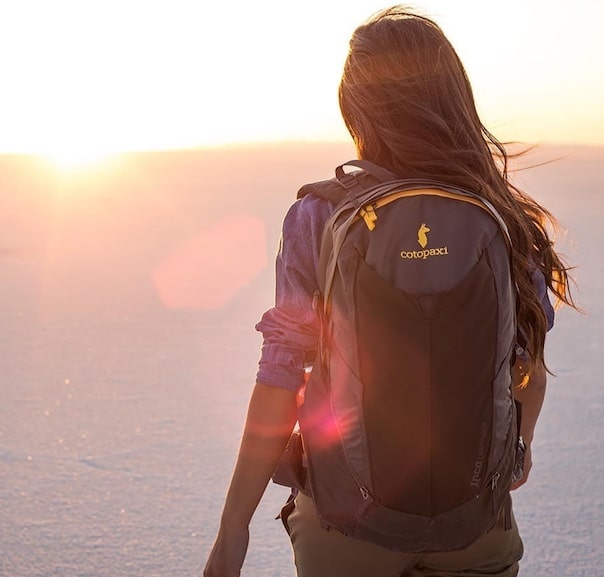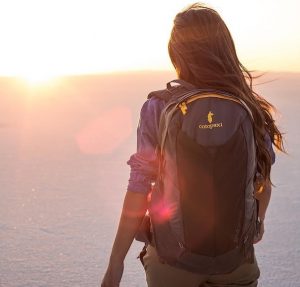 Therm-a-Rest NeoAir Sleeping Pad
Reflective ThermaCapture technology traps radiant heat
SpeedValve pulls in surrounding air to amplify your breath. A great air bed!
Suited to minimalist alpine excursions
Recommended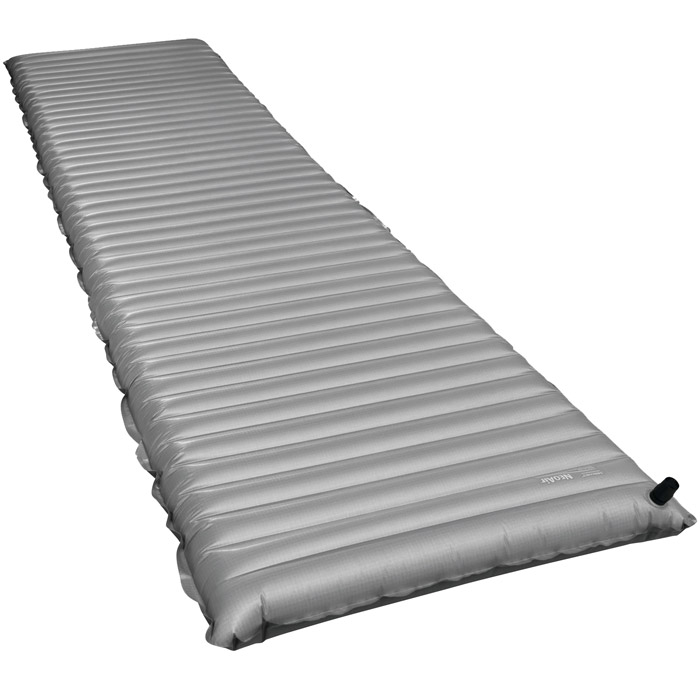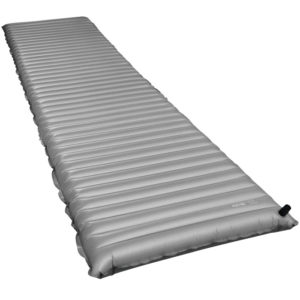 Tom is a seasoned hiker, B2B Content Marketer, and also runs a technology marketing blog! With how busy he may be, he was more than welcome to share his top three accessories to bring along on a hiking trip.
Such as:
Garmin Vivoactive HR
Up to 8 days in watch/activity tracking mode
Set any notification from your mobile device to display
GPS mode: Up to 13 hours
Recommended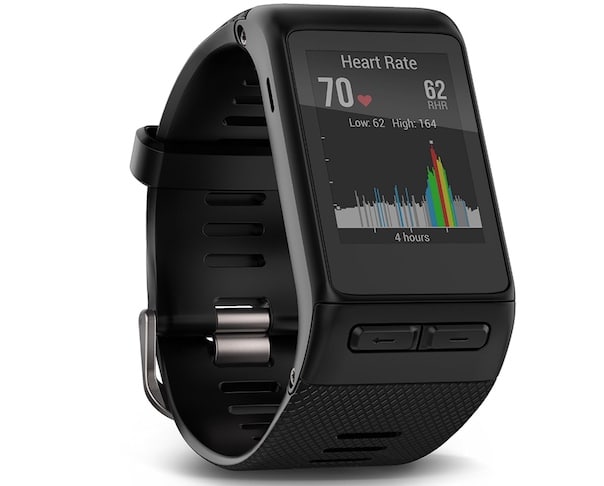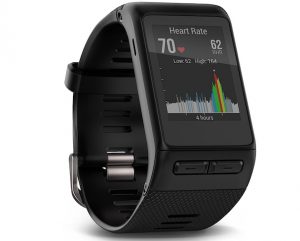 Zip-N-Go Pants
100% Nylon
Full elastic waistband and web belt (with quick release buckle)
Zip-off convertible legs for pant-to-short flexibility
Recommended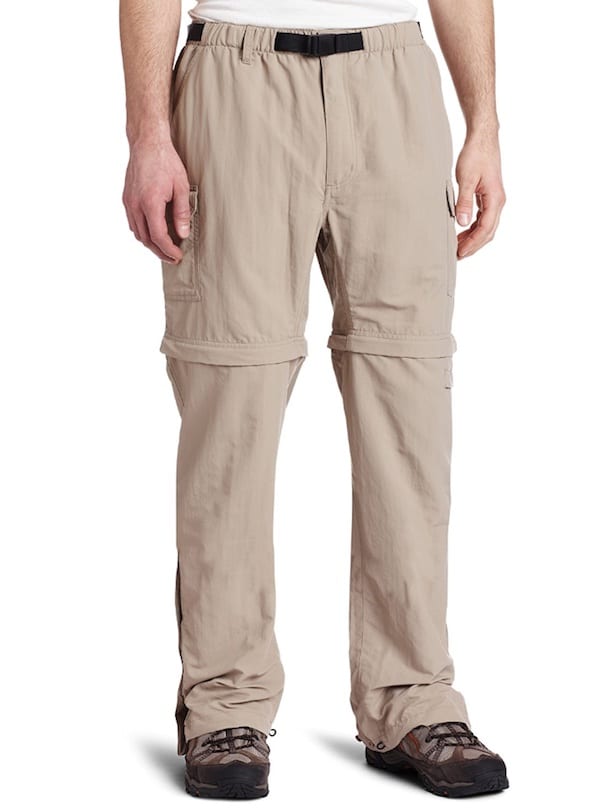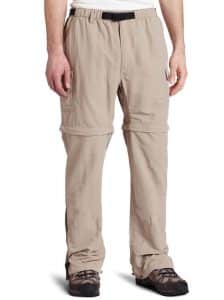 Camelbak Podium Ice Water Bottles
Made to retain cold temperatures four times longer than standard water bottles
BPA-free
JetValve delivers high water flow effortlessly and seals shut automatically
Recommended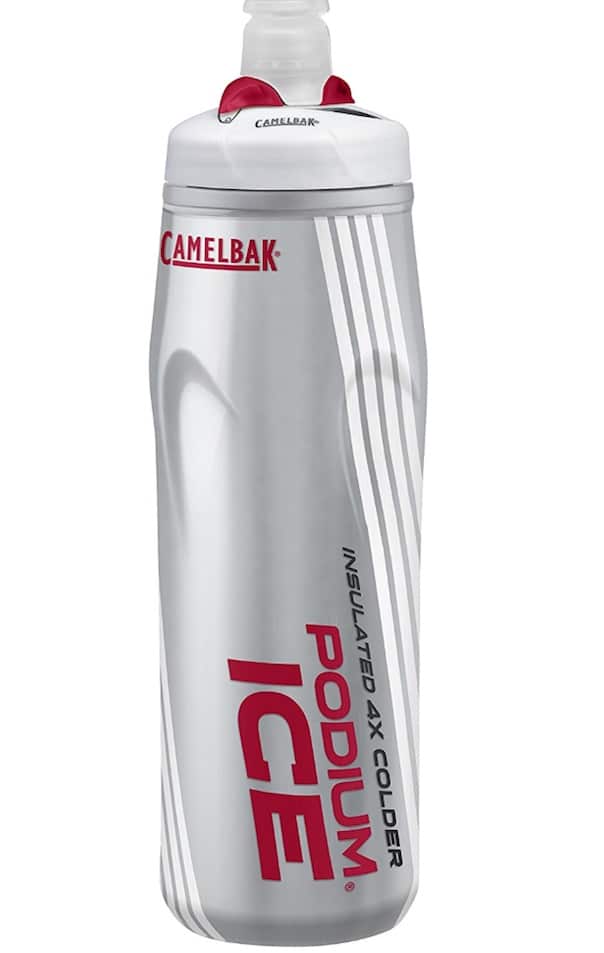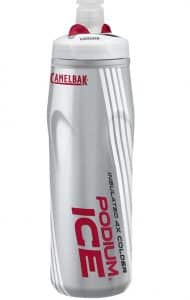 21. Top Picks from The Wandering RV
We also have three hiking gear recommendations for you! (Don't forget the insect repellent!)
Whether we're enjoying some outdoor recreation, we always bring:
Canon G7 X Mark II
Built-in Wi-Fi for on-the-go convenience
The lens is equipped to capture with precision
Features a large 1.0-inch, 20.1 Megapixel CMOS sensor
Recommended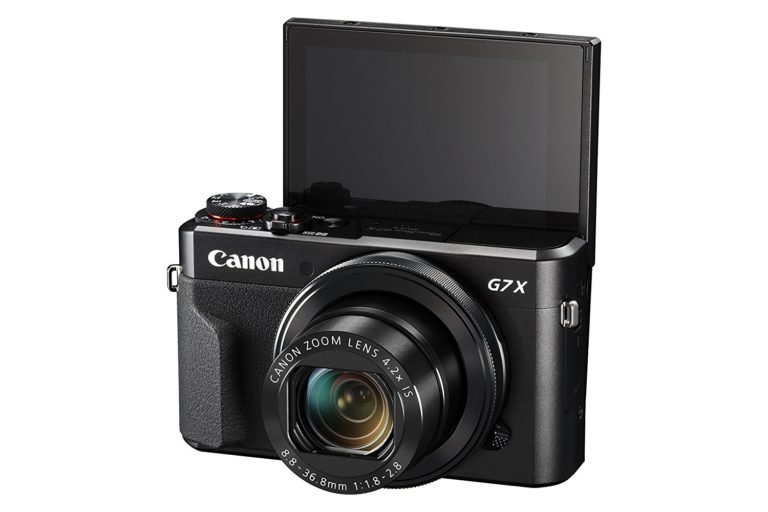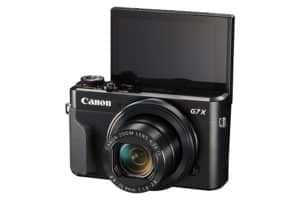 Deet-Free Bug Spray
Contains oil of lemon eucalyptus
Repels mosquitoes for up to 6-hours
Protects against West Nile Virus
Recommended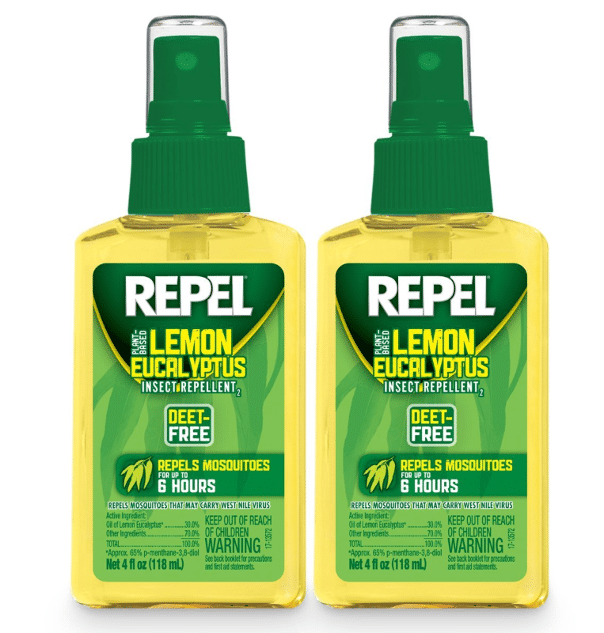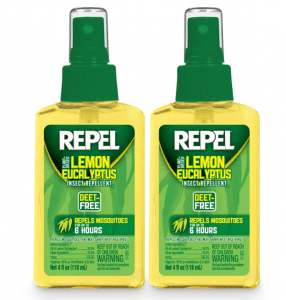 Inflatable Kayak
Kayak includes an adjustable inflatable seat with backrest
Maximum weight capacity: 400 pounds
Removable skeg for directional stability
Recommended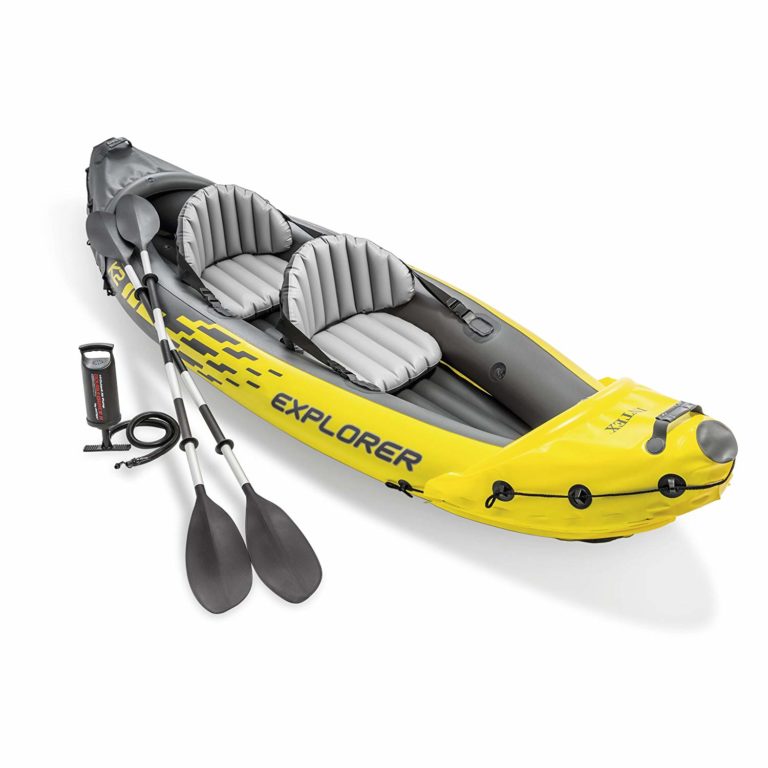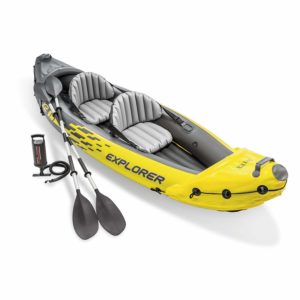 Other Cool Camping & Hiking Gear
The following camping & hiking equipment weren't recommended by anyone, but we wanted this to be a complete list, so we're recommending them based on extensive research. Enjoy!
Fittin Razerback Sports Bra
Tight fitting for support
Premium women's clothing
Ultra soft & smooth material for comfort while camping
Recommended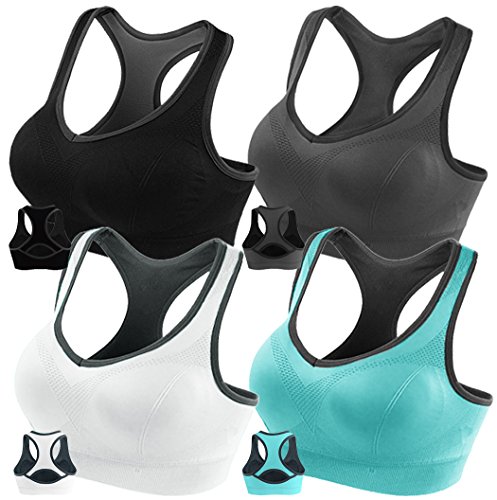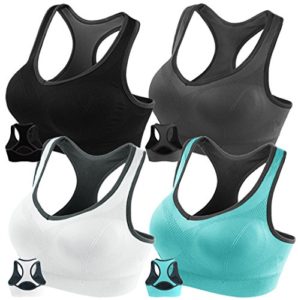 Campark Action Cameras
4K recording action cameras
Tough & durable
Waterproof up to 30m(98Feet)
Rechargeable batteries and mounting accessories
Recommended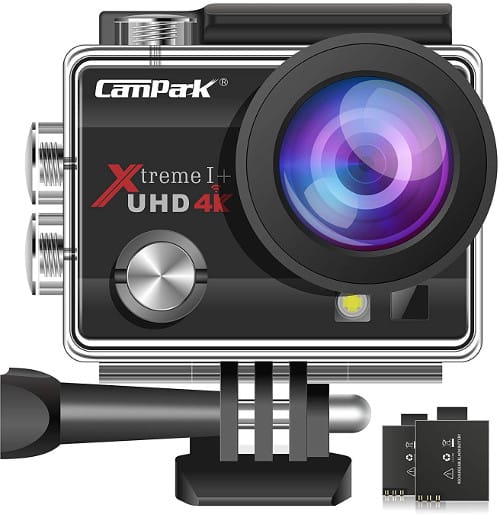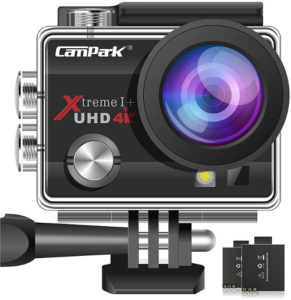 Tray-Style Bike Racks
Easily transport up to four bikes
Designed for class II, III, and IV hitches
Easy to use on most cars, trucks, vans, and SUVs
Recommended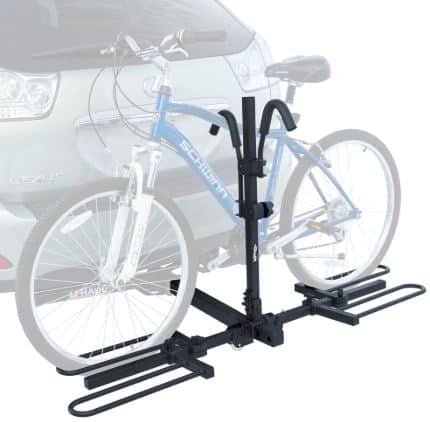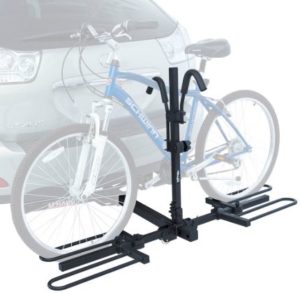 Water Treatment Tablets
Portable Drinking Water Treatment
Ideal Survival Gear for Camping, Hiking & Outdoor Recreation
Removes Need for Water Filtration
Recommended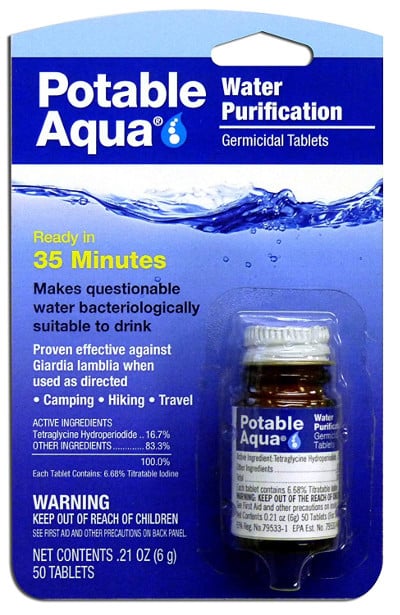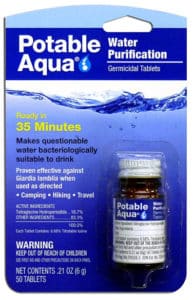 Wow!
We're so thankful for everyone who participated in this massive guide to the best camping gear – we couldn't have written it without you!
Over to you: If you have camp tools, cook equipment, RV accessories, or sleeping bags you bring along with you while camping and hiking in the great outdoors and want to be featured in this post, feel free to send us your top three recommendations! Leave them in the comments below.
And as always, thanks for reading! Now go camping 🙂
Read Next: