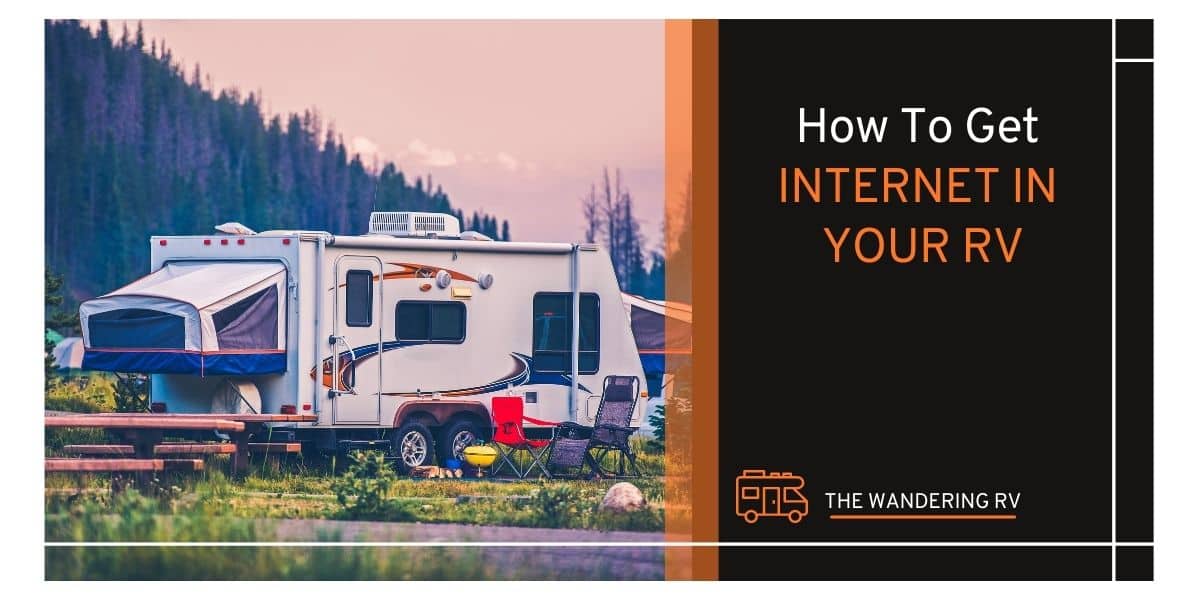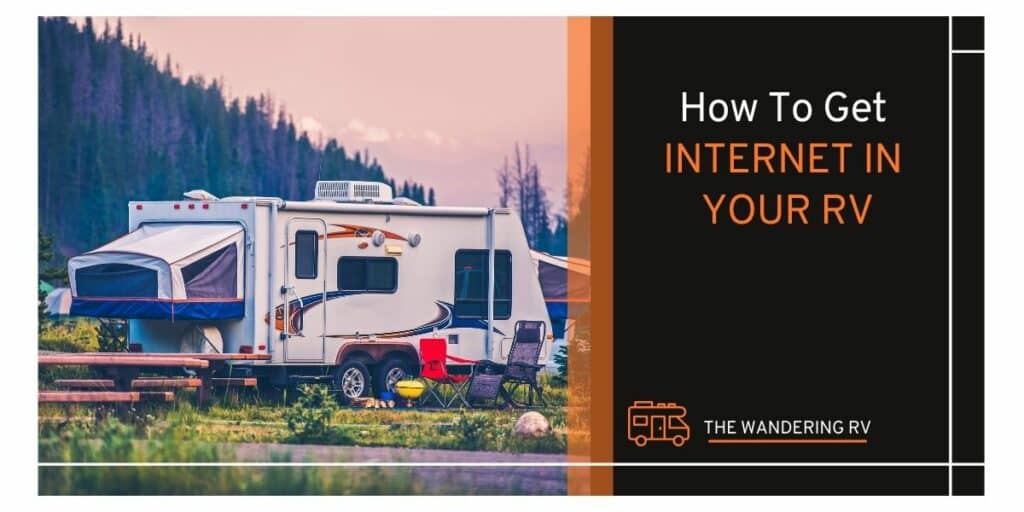 Ready to hit the open road and explore the great outdoors, but can't bear the thought of leaving your precious internet behind? Fear not, fellow digital nomads and binge-watching enthusiasts—The Wandering RV has got you covered! In this exciting article, we'll show you how to stay in touch while you're traveling in your beautiful home on wheels. Say goodbye to FOMO and hello to work, play, and endless online escapades as we dive into the wonderful world of RV internet connectivity!
RV Internet Options Overview
As you embark on your RV adventures, it's crucial to understand the various internet options available to you. First, there's Starlink Roam or other satellite internet providers, which offer a more reliable connection in remote locations. Alternatively, you may consider using a dedicated mobile hotspot device, which provides a stable connection by tapping into cellular networks. If you'd prefer to travel light, your smartphone can also double as a mobile hotspot, allowing you to share your data plan with other devices. Lastly, you can find traditional Wi-Fi connections at campgrounds, cafes, and other public places. The speed and reliability of these connections vary. In the following sections, we'll delve deeper into each option, helping you make an informed decision on the best internet solution for your RV lifestyle.
Satellite Internet
Starlink Roam has emerged as the top satellite internet option for RV enthusiasts, offering two distinct packages to cater to your needs. The portable option, priced at $599 upfront, provides stationary connectivity, while the pricier $2,500 package allows for in-motion usage. Service plans range from $150 per month for regional coverage to $200 per month for global access, with the flexibility to pause and resume billing in one-month increments. Speeds may vary, but users can generally expect 100 to 250 Mbps. However, it's important to note that there is a 1TB data cap per month, after which your speed may be throttled as necessary. Overall, Starlink Roam is a great option for RV travelers who want to stay connected to the internet in a reliable and flexible way.
Mobile Hotspots
Using a mobile hotspot for internet connectivity in an RV is a popular choice due to the flexibility and affordability of various plans. Major carriers like T-Mobile and Verizon offer hotspot data plans at $85/mo for 40GB and $90/mo for 50GB of high-speed data, respectively, with Verizon providing unlimited data at a reduced speed after the initial 50GB. Alternatively, MVNOs like US Mobile and Visible both utilize the Verizon network and offer savings over the big companies. US Mobile offers 50GB for $45/mo. Visible has unlimited data for $, but is capped at 5mbps for $35/mo, respectively, although Visible limits hotspot use to a single device and may slow data after 50GB. Mobile hotspots provide users with a convenient and portable solution for internet access while traveling. It is essential to consult Verizon and T-Mobile's coverage maps to ensure reliable connectivity in desired areas. In the next paragraph, we will discuss cellular boosters to maximize cell coverage for your RV experience.
Cellular Boosters
Cellular boosters are devices designed to enhance signal strength and improve the quality of mobile connections. They work by capturing weak signals from nearby cell towers, amplifying them, and then redistributing the boosted signal within the RV or other confined spaces. This results in more reliable and stable connections, fewer dropped calls, and faster data speeds. Cellular boosters come in portable and built-in configurations, allowing users to choose the option that best suits their needs and preferences. By using a cellular booster, RV owners can ensure a more consistent and enjoyable mobile connectivity experience, even in remote areas with limited network coverage.
The first option is the Cel-Fi GO RV. This cell phone signal booster is an ideal solution for maintaining strong and consistent mobile connectivity on the go. Compatible with all major US carriers and smart devices, the Cel-Fi GO RV booster focuses on your specific carrier's bands to minimize interference and enhance your connection.
Installation of the Cel-Fi GO RV mobile phone booster is simple, involving a five-step process that includes mounting the device, connecting donor and server antennas, and setting it up with your carrier preferences using the Cel-Fi WAVE app. With a maximum gain of 100 dB in stationary mode and 65 dB in mobile mode, this FCC-approved, carrier-grade solution delivers up to 1000x stronger signal boost compared to other devices on the market, making it one of the most powerful options available for maintaining reliable mobile connectivity while traveling.
Our second recommendation is the weBoost Drive X RV. At half the price, it is definitely more affordable than the Cel-Fi, but it is limited in its boosting capabilities. I have only used this device and it has helped a lot when camping out in the mountains or desert. I can't attest to the Cel-Fi GO RV, as I haven't used it personally. But, they both seem to get about the same reviews.
Wi-Fi Extenders and RV Park Wi-Fi
WiFi extenders, also known as WiFi boosters or range extenders, are devices designed to improve the coverage and reach of wireless networks. They work by receiving the existing WiFi signal from a router, amplifying it, and then rebroadcasting the strengthened signal to a wider area. WiFi extenders can be particularly useful for those traveling in an RV and relying on public WiFi networks, such as those found in RV parks or coffee shops. These devices can help users stay connected even at a distance from the main access point or in areas with weak signal strength.
However, it's important to manage expectations when using WiFi extenders, as they may not always provide the same level of performance as a direct connection to the router. Factors such as network congestion, interference, and signal quality can limit the effectiveness of a WiFi extender. Additionally, using an extender could result in reduced bandwidth, as the device must both receive and transmit data simultaneously. Despite these limitations, a WiFi extender can still be a valuable tool for RV users seeking to enhance their connectivity in areas with public WiFi networks.
The two most popular choices are the ALFA Network Camp Pro 2 and the CC Vector RV Long Range WiFi Repeater. They both take a bit of tech-knowledge to get up and running, but deliver solid wifi gains for your RV.
Lastly, if you want to go all geek mode we recommend a setup similar to the Endless RVing folks with a Chester Technologies industrial modem / router / hotspot. Using this modem plus fixed external antennas and a Google Mesh Wifi Router will give you a solid result for your mobile data needs.
Conclusion
In conclusion, staying connected on the open road has never been easier with the various internet solutions available for your RV. So buckle up, hit the road, and let the virtual world accompany your real-life adventures, ensuring you never miss a beat, email, or cat video while exploring the great outdoors!