Get $50 Off Your Long Term RV Rental!
Rent with Outdoorsy to get $50 off (discount applied at checkout).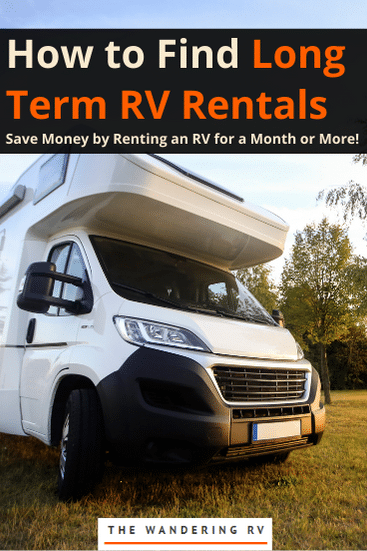 Looking for a long term RV rental?
​Weekly and even monthly RV rentals are an excellent way to save money, take extended vacations, and see the country! There's nothing like an RV road trip.
If you want an affordable long term RV rental, seasonal RV rental, or even yearly RV rental, you're in the right place.
Or, keep scrolling to see more tips on how to get the best long term RV rental discounts.
Table of Contents
The Dyrt Camping App
Find free camping with a public lands map
Up to 40% off select campgrounds
First 30 days free with code "TWRV"
Recommended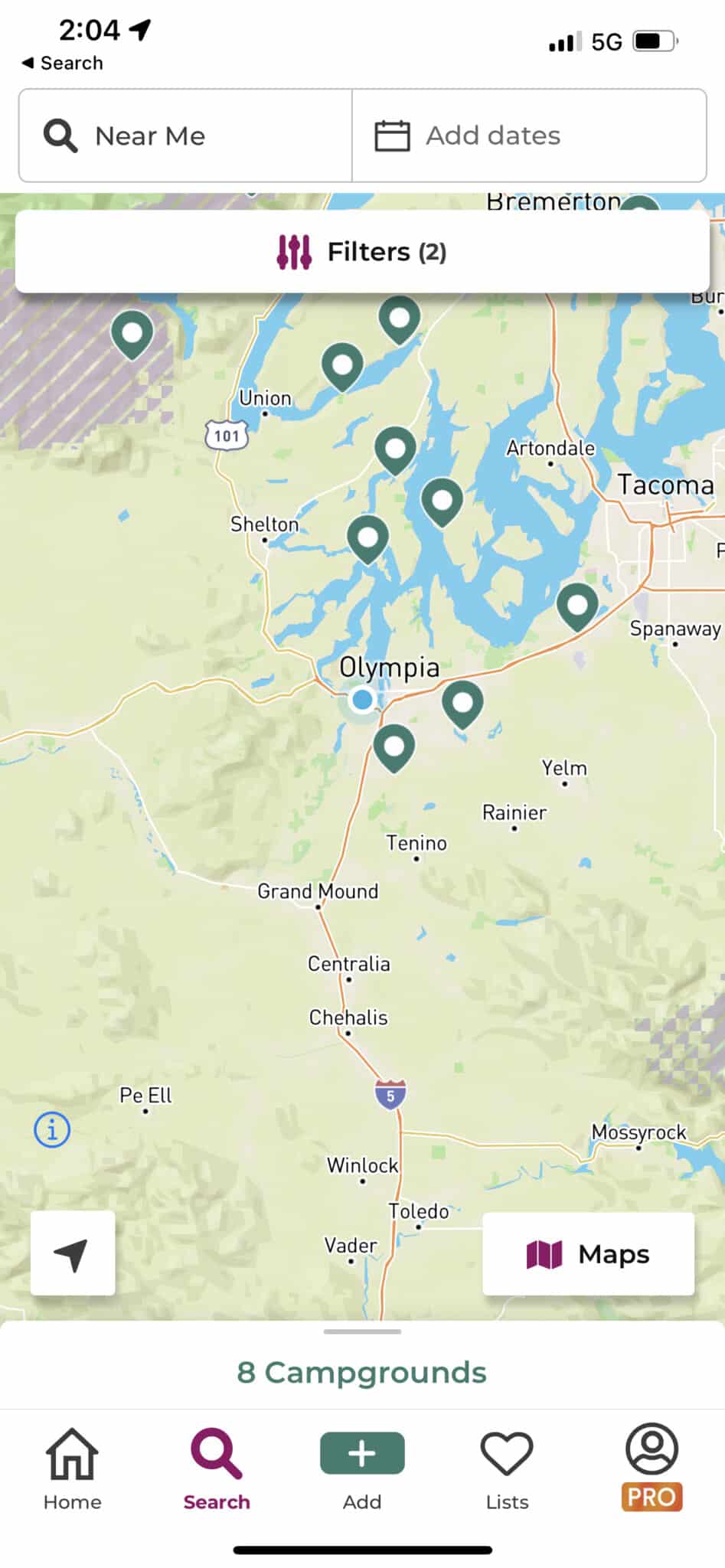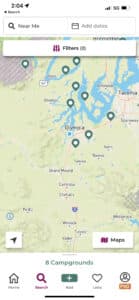 Note: Some of the links in this article are affiliate links. This doesn't cost you any more than normal. Read our disclaimer for more info.
How to Find The Best Deals on Long Term RV Rentals
The best place we've found for ​a monthly RV rental is via peer-to-peer rental platforms like Outdoorsy. You can rent an RV from trusted RV owners, you get free roadside assistance, and they offer up to $1M insurance on every rental.
Searching for a monthly RV rental on their platform is easy. Just head over to their site, plug in the city or state you plan on staying, and enter the dates.


You can also your search by price, whether an RV is pet-friendly, amenities, customer reviews, how many people it sleeps, and even specific keywords (like "luxury" or "monthly RV rental").
Once you've found a good ​long term RV rental, consider reaching out to the RV owner to see if they'll make a deal with you. Often, you can get them to lower their prices for long-term renters. The price on the site is just their public price, but many RV owners will negotiate with you!
I *highly* recommend reading customer reviews before you buy. Similar to Airbnb, these reviews will tell you if the owner is easy to work with and if their rig is in good condition. Outdoorsy has a vigorous process to make sure only trusted RV owners get on their platform, but sometimes a bad egg can slip through.
Why Should You Get A Monthly RV Rental?
​A long term rental can help you save money and fully experience an RV long term! With more time, you can even go on a cross country adventure!
But beyond that, here are the reasons you should get a long term RV rental instead of buying your own RV:
Renting saves you time, money and headache.
Owning an RV comes with a lot of maintenance, renting doesn't.
You don't have to make a large investment to stay in an RV.
You don't have to find a place to store your RV when you're not using it.
You don't have to pay ownership taxes.
You can try different types of RVs to see which one you like best!
You can test the RV lifestyle by renting first to see if it's right for you.
It can be used as temporary housing when you're in-between moves.
It beats tent camping!
Monthly RV Rental Prices
Now you're probably wondering – this is great, but how much does it cost to rent an RV for a month? Am I really saving that much money?
We did a study on the average RV rental prices across the US and found that RV rentals range from $50 to $200 per night on average.
However, when renting RVs for an extended period (such as a monthly rental or even a year), you can get prices as low as $50 per night or less!
Again, remember that you can often negotiate with RV owners since they're competing with one another for your business. Many of them love having a long term RV rental because it saves them from having to fill their calendar to keep the money coming in from their RV business.
Where to Find Monthly RV Rentals Near You
Like I said above, the best place to find long term rentals is Outdoorsy or another peer-to-peer RV rental company.
We chose Outdoorsy as our #1 pick to rent an RV because we recently compared them to the other top rental companies and found that they have the best insurance, best customer service, and best reviews.
Here's their rating on the Better Business Bearue website—they got the highest score possible, an A+, compared to the others who only got a B or lower.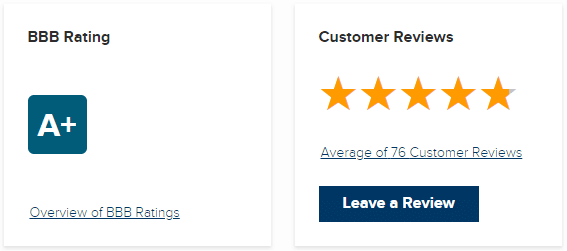 Outdoorsy also has the widest selection of rentals in the world! They've got fifth wheel rentals, motorhome rentals, camper van rentals, travel trailer rentals, truck camper rentals, toy hauler rentals, luxury RV rentals, cheap RV rentals… you name it, they've got it.
Plus, unlike traditional RV dealerships and rental companies like Cruise America and El Monte RV, Outdoorsy allows you to book online in the comfort of your own home. No phone calls, no driving to the dealer's office to discuss anything.
Click here to read our full Outdoorsy review.
Click here to read our full RVshare review.
Whether you go with RVshare or Outdoorsy, you'll be able to find both small and large RV rentals (perfect for solo RV trips or larger family camping trips).
Where to Stay Long Term in Your RV
Ready for your RV rental vacation? I'm excited for you!
Whether you're renting an RV in California to stay in Las Vegas or San Francisco, or you're going somewhere else, here are some ideas for where to stay…
RV Parks, RV Campgrounds and RV Resorts. Find places to stay with RoverPass.
On other people's property. Check out Harvest Hosts to find people willing to host your stay. (It's not as scary as it might sound.)
Boondocking. Boondocking (or "dry camping") means staying on public property (like in the woods, desert, beaches, etc.) with no water or electric hookups. It's a great way to experience true camping and save money!
National parks. National parks like Yellowstone (or, our favorite, Acadia) are excellent places to stay in your RV long-term. Many of them offer monthly passes, which is perfect for your long stay!
Can You Lease an RV Like a Car?
Unfortunately, no. You can't get a long term RV lease like you could with a car, which typically lasts a year. Instead, the rental agreement is usually arranged by the week or by the month.
However, you can continue to rent monthly from the same owner and stay on residential property or in an RV park.
Other Tips for Renting An RV
Here are some other miscellaneous tips to make your long term rental go as smoothly as possible:
Use RV Trip Wizard for trip planning.
Make sure you drive slower than usual. RVs are a lot heavier than cars and take longer to stop!
Book your RV vacation in advance. The earlier you book it, the better deals you can usually get.
Try to find pull-through RV sites. While not impossible, RV parking in a back-in site is a pain in the butt!
For more tips on motorhome rentals, as well as answers to some commonly asked questions, see our guide to renting an RV for vacation. Happy travels!
Great RV Rental Destinations
Rentals By Type
Enjoy your extended vacation!!