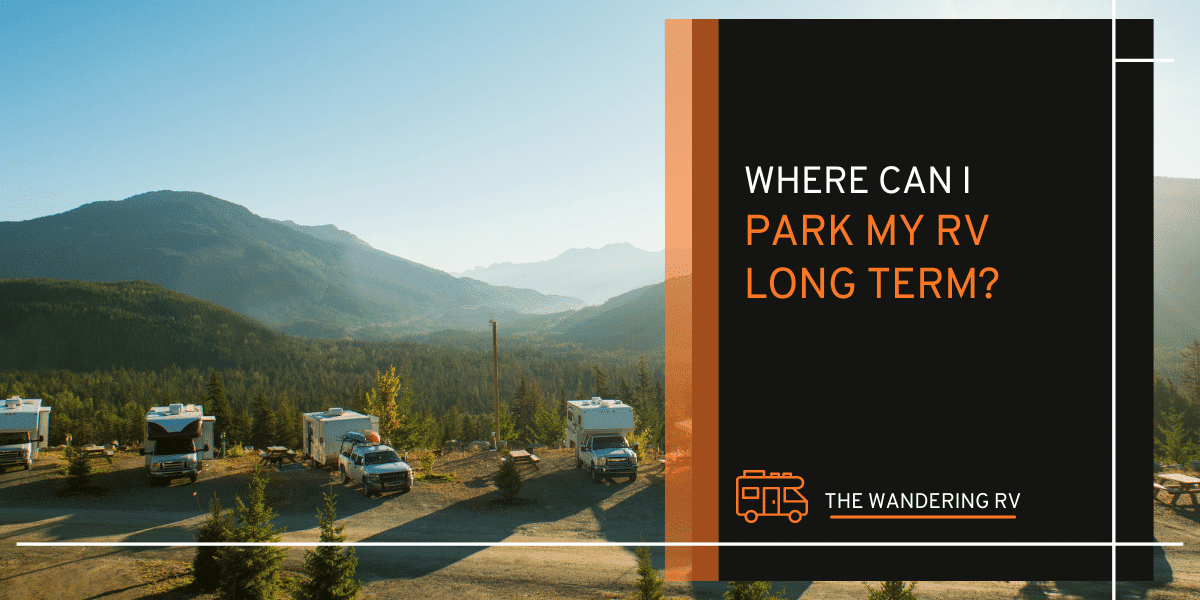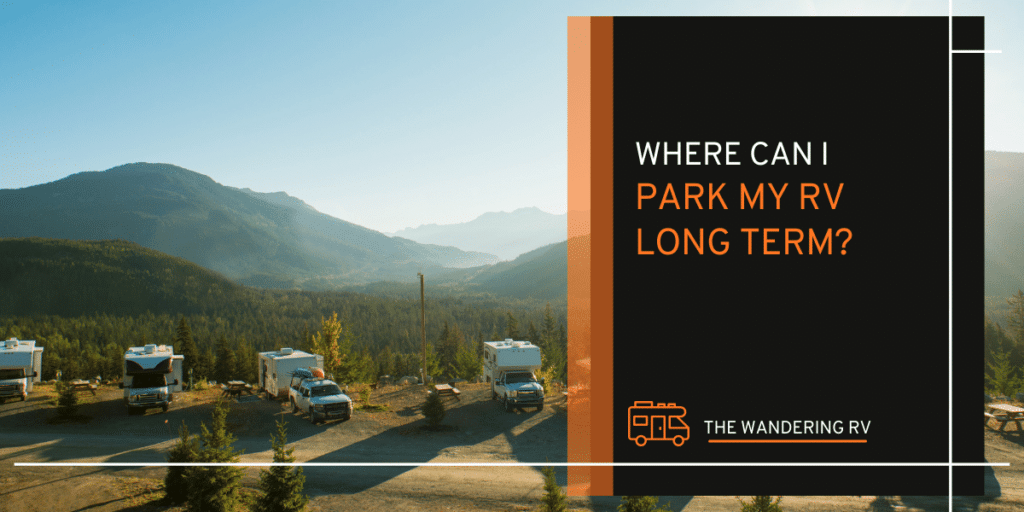 Congratulations on joining the RV lifestyle! But let's face it, as much as we love our home on wheels, finding a place to park it during downtime can be as tricky as parallel parking a semi. The storage struggle is real, and it's not just about finding a spot; it's about keeping your investment safe, secure, and protected from the elements (and maybe even the judgmental glances of your neighbors).
Fear not, fellow RV enthusiasts! We're here to navigate the wild world of RV parking and long-term storage options. From storage facilities to creative solutions, we've gathered the best tips and tricks to keep your beloved camper cozy and secure when it's not off gallivanting through the great outdoors. So, let's dive in and explore the storage options that will make your RV experience even more enjoyable!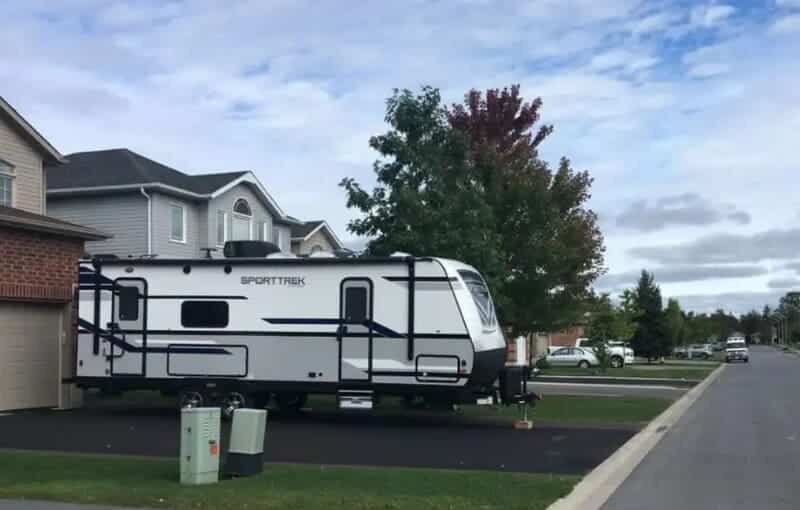 Parking your RV at Home: The Ultimate Convenience
Let's face it – not everyone has the luxury of parking their RV at home, but for those who do, it's a dream come true. This option is not only the most convenient and safest, but it's also the most budget-friendly.
Nestled next to your garage or snug in your driveway, your RV remains easily accessible for packing up and embarking on your next adventure. Plus, keeping it plugged in means your batteries stay charged and your rig is always ready to roll.
To keep your home on wheels in tip-top shape, consider these weather protection tips:
Invest in a high-quality RV cover to shield your pride and joy from the elements.
Park under a sturdy carport for added protection.
Construct a lean-to addition to your garage for an extra layer of defense.
Remember, shielding your RV from the sun, rain, and snow is essential to prevent premature aging, cracks, and potential leaks in the roof.
Lastly, don't forget to secure your RV with wheel chocks, a robust trailer coupler lock, and a wheel lock – especially if it's parked in an easily accessible area. Safety first!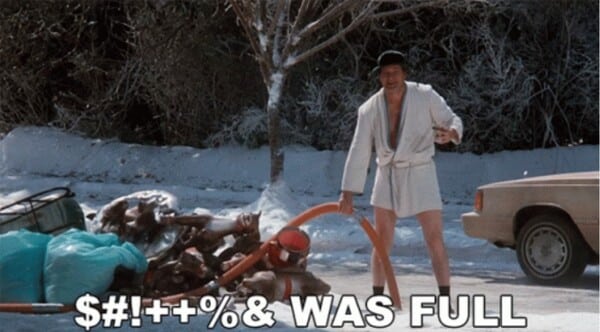 Utilizing an RV Storage Facility: Secure and Convenient
For RV owners seeking a reliable alternative to home storage, an RV storage facility might be the perfect solution. Many well-known storage companies, such as Public Storage and CubeSmart, offer designated spaces for RVs. These facilities provide a range of storage options, from outdoor parking spaces to covered areas for added protection from the elements.
One of the significant advantages of using an RV storage facility is the peace of mind that comes with 24/7 surveillance and security. You can rest easy knowing that your home-on-wheels is in safe hands while you're away. Additionally, these facilities are designed to provide easy access for RV owners, ensuring that retrieving your rig is a hassle-free experience.
Most storage facilities are also strategically located, making it simple for you to get in and out without any complications. Plus, with their extended or round-the-clock access, you can conveniently pick up or drop off your RV whenever the wanderlust strikes.
In summary, RV storage facilities offer a secure, convenient, and accessible solution for those unable to store their RV at home. With the added benefits of surveillance, various storage options, and stress-free access, you can confidently store your RV until your next adventure calls.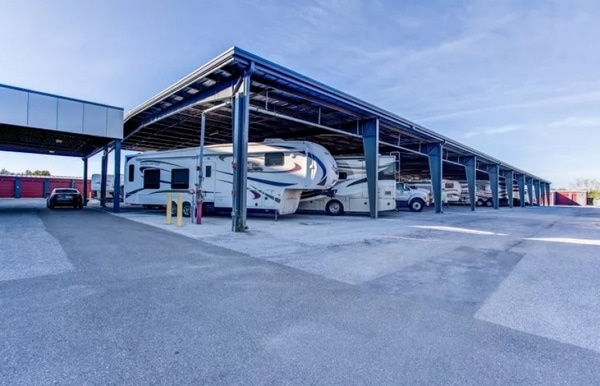 Discover Local Storage Gems with Neighbor.com
Neighbor.com offers a unique and community-driven solution for RV storage: think Airbnb for storing your RV on someone else's property. This innovative platform allows you to search for local hosts who are willing to rent out unused spaces on their land, such as behind their house or next to their driveway.
One significant advantage of using Neighbor is the personalized touch that comes with working with local hosts. Keep in mind that many listings might require you to call ahead to access your RV, as a courtesy to inform the host of your visit and ensure they don't mistake you for an unwelcome intruder!
What sets Neighbor apart is the potential for added services and a sense of community. Some hosts go the extra mile, plugging in your RV and topping it off with water before your arrival. Choosing to store your RV with a local host not only supports your community but also creates a more personalized experience compared to large storage facilities.
In a nutshell, Neighbor provides a platform for RV owners to find local, personalized storage options while fostering a sense of community and support for local individuals. Give it a try and discover the unique advantages of this innovative storage solution.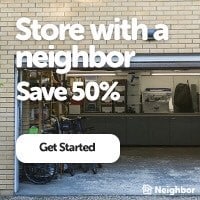 Securing Your Investment with RV Storage Insurance
It's essential to protect your RV investment even while it's in storage. RV storage insurance provides coverage against potential damages, theft, or other incidents that may occur during the storage period. We recommend checking out Roamly, our preferred insurance provider, for comprehensive and reliable RV storage insurance policies. Roamly specializes in RV insurance and offers tailored coverage to meet the unique needs of RV owners. Remember, securing the right insurance coverage for your RV during storage not only gives you peace of mind but also ensures your investment is protected in case of unforeseen events.

Conclusion
In conclusion, finding the perfect home-away-from-home for your RV doesn't have to be a daunting task. With options like parking at your own home, utilizing an RV storage facility, or even exploring the Airbnb of storage, Neighbor.com, you're bound to find the right spot that fits your needs and budget. Remember, when it comes to RV storage, it's all about convenience, security, and protection from the elements. So, whether you're a weekend warrior or a full-time RVer, explore these options and give your beloved camper the cozy resting place it deserves. After all, a well-rested RV means more memorable adventures for you and your family. Happy storing and even happier RVing!