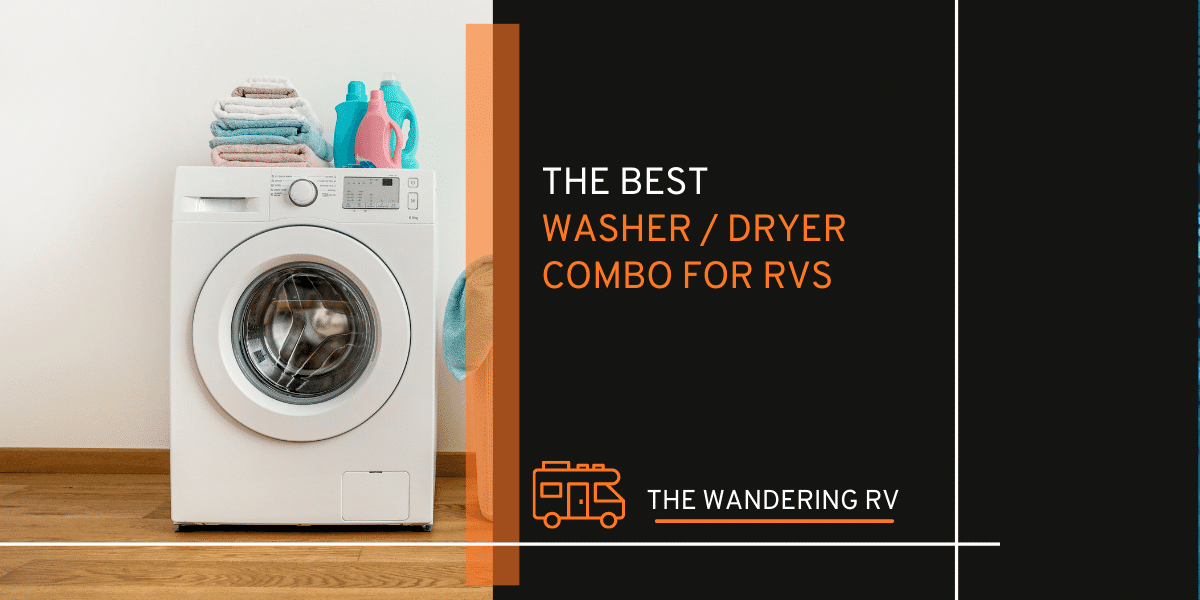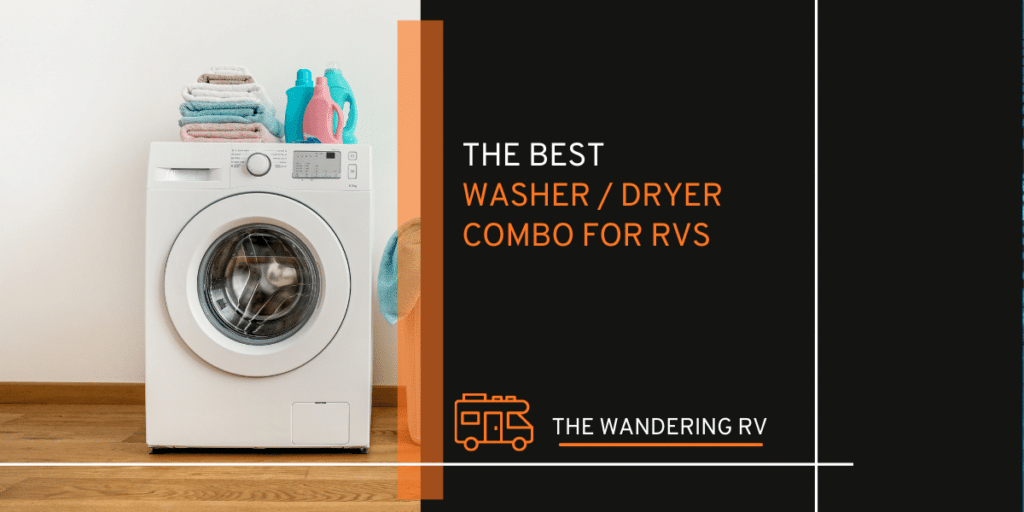 Embarking on an RV adventure doesn't mean you have to leave the comforts of home behind, especially when it comes to laundry! Say goodbye to laundromats and hello to fresh, clean clothes right inside your mobile abode with our guide to the best RV washer-dryer combos. Let's make laundry day on the road feel like a breeze!
Table of Contents
First, What is an RV Washer Dryer Combo?
An RV washer-dryer combo is a space-saving appliance that combines both a washing machine and a dryer into a single unit. It is designed for use in smaller spaces, such as RVs, where space is at a premium. With this combo unit, you can wash and dry your clothes in the same machine, eliminating the need for separate appliances and saving valuable space in your RV.
How Does an RV Washer Dryer Combo Work?
RV washer-dryer combos use a single drum for both washing and drying clothes. These appliances typically have automatic cycle changes and run on 120V power, making them suitable for use in RVs. The operation is similar to that of standard washer and dryer units, but the compact design allows for easy installation in tight spaces. Washer-dryer combos can be either vented or non-vented. Vented units are more efficient, as they exhaust moist air outside, while non-vented units use a condenser to remove moisture, which is then pumped to the RV's gray water tank. The choice between vented and non-vented units depends on your installation preferences and space constraints in your RV.
Can you Run Your RV Washer Dryer Combo on Solar?
It obviously depends on your solar setup, number of batteries, and size of inverter; but the short answer is probably not. Most of the combos listed below run on 120v and call for 12.5 amps, which equates out to about 1,500 watts. And since it's not as powerful as your dryers at home, the drying cycle may take up to 5 hours which would really tax your system. We recommend being hooked up to shore power or running a large generator when using these! They also use up 8-9 gallons of water for each load, which would quickly drain your tanks if you are out boondocking.
Factors to Consider When Choosing if an RV Washer Dryer Combo is Right for You
Is it more convenient to do laundry in your RV or visit a laundromat?
If you own a large RV and reaching the nearest laundromat is a hassle, an RV washer-dryer combo might be the perfect solution. While these combo units may not offer the same performance as separate appliances, they are a better alternative to dealing with piles of dirty laundry or seeking transportation to a laundromat. However, if you have an ample wardrobe and can wait, it might be easier to simply visit a laundromat and tackle all your laundry in one go.
Cleaning and Drying Efficiency
When considering an RV washer-dryer combo, it's important to understand that these units may not clean or dry as effectively as separate appliances. Some users have reported that their clothes come out of the drying cycle wrinkled and that the drying process itself takes longer than expected. In some cases, one washer load might require two drying cycles to achieve the desired level of dryness.
Alternative Laundry Solutions
Before investing in an RV washer-dryer combo, you may want to explore simpler alternatives that could be more suitable for your needs. Portable washing machines, manual washing machines, drying racks, and clotheslines can all provide efficient ways to clean and dry your laundry without needing a full-fledged combo unit. These options can be more space-saving, water-efficient, and energy-saving, especially when boondocking.
Adaptability to Your RV Lifestyle
When deciding whether an RV washer-dryer combo is right for you, consider how well it will adapt to your RV lifestyle. If you frequently boondock or have limited access to water and power, a combo unit may not be the most practical choice. In these situations, alternative laundry solutions might be more suitable. On the other hand, if you spend most of your time at RV parks with full hookups, a washer-dryer combo could be a convenient and valuable addition to your rig.
Top RV Washer-Dryer Combos
RV washer-dryer combos are a tempting solution for those seeking laundry convenience on the go. However, they come with their fair share of quirks and caveats. For the perfect laundry experience, these machines demand a flawless setup – an impeccably level surface and a precisely balanced load that's not too full, lest you risk the wrath of a burnt-out motor. Don't forget the critical step of removing those pesky stabilization bolts at the back – they're great for shipping but can wreak havoc on your machine if left in place during operation. With all these potential pitfalls in mind, we strongly recommend considering the portable washers below as a more user-friendly and hassle-free alternative.
RV Washer-Dryer Combo Alternatives
Sale
Sale
COMFEE' Washing Machine 2.0 Cu.ft LED Portable Washing Machine and Washer Lavadora Portátil Compact Laundry, 6 Modes, Energy Saving, Child Lock for RV, Dorm, Apartment Ivory White
【FULL-AUTOMATIC & EASY TO USE】 – This Full-Automatic Portable Washing Machine has 6 models most commonly used programs including Normal, Quick, Heavy, Bulky, Delicate, and Spin Only. The washer also has 3 water temperatures models, meet your different laundry needs. And it comes with a clear lid that allows you to look over the status of clothing at any time.
Sale
Advantages of these Alternatives
Portable washing machines and manual washing systems, such as the Dezitrek Hand Wash Bag and Plunger Set, offer significant advantages over traditional RV washer-dryer combos. They are generally more cost-effective, as they require a smaller initial investment and consume less electricity. These alternatives are also more space-efficient, as they can be easily stored when not in use, and are especially beneficial for those with smaller RVs or limited storage space. Additionally, portable washing machines and manual washing systems can be more eco-friendly, as they typically use less water and do not rely on power-hungry dryers. While these alternatives do require air-drying clothes, which can take up space and time, the overall savings and flexibility they offer make them a great option for many RVers.
Conclusion
In the epic quest for squeaky-clean clothes on the road, RV washer-dryer combos are like a mythical two-headed laundry dragon – conquering dirt and dampness in one fell swoop. However, these magical machines may not be the perfect fit for every adventurer. Alternative laundry heroes, like portable washing machines and manual washing systems, offer more budget-friendly, eco-conscious, and space-saving solutions for wandering laundry warriors. Whether you're a laundromat loather, a boondocking aficionado, or simply have a closet-sized RV, the ultimate laundry sidekick awaits. Choose wisely, and may the suds be ever in your favor!