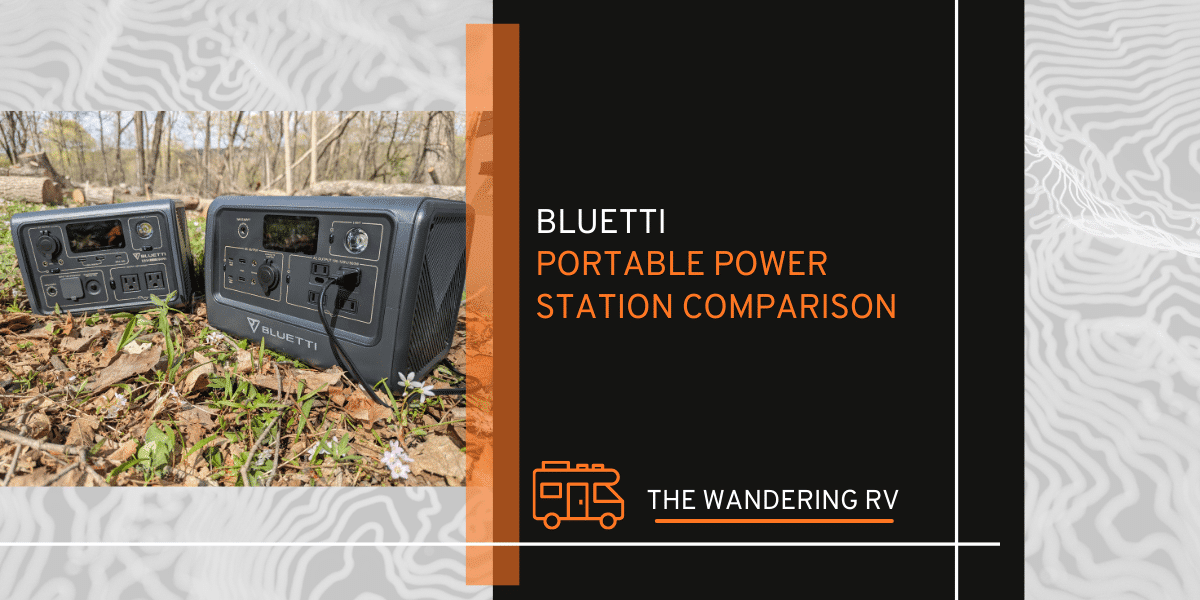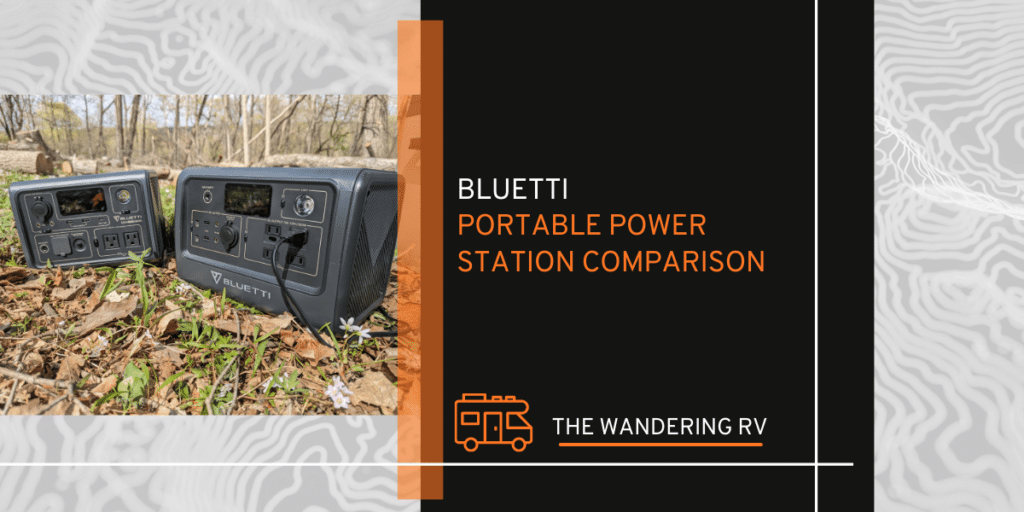 Are you tired of your devices running out of juice while on the go? Do you crave portable power that packs a punch? Well, look no further! Today, we're introducing two portable power station / solar generators that will keep your gadgets charged and your adventures uninterrupted: the BLUETTI EB3A and the EB70S. These portable powerhouses boast impressive technical specifications, power capacities, and charging options to make your life on the road a whole lot easier. So, buckle up and prepare for a whirlwind tour of these dynamic energy dynamos that will leave you saying, "I want one of those!" Let's get this electrifying journey started!
A Brief Introduction to These BLUETTI Solar Generators
Solar generators have emerged as a promising solution to portable power needs. These devices have gained popularity in recent years, especially among outdoor enthusiasts and those living in areas without consistent access to electricity. Unlike traditional generators that rely on fossil fuels, solar generators harness the power of the sun to charge their batteries, making them an eco-friendly option. The concept behind these portable power stations is simple: they store energy from various sources, such as solar panels or wall outlets, and then convert it into usable electricity for devices and appliances. Lightweight, versatile, and compatible with a variety of temperatures, solar generators offer an alternative to conventional power sources, making them a valuable addition to any adventure or off-grid living situation.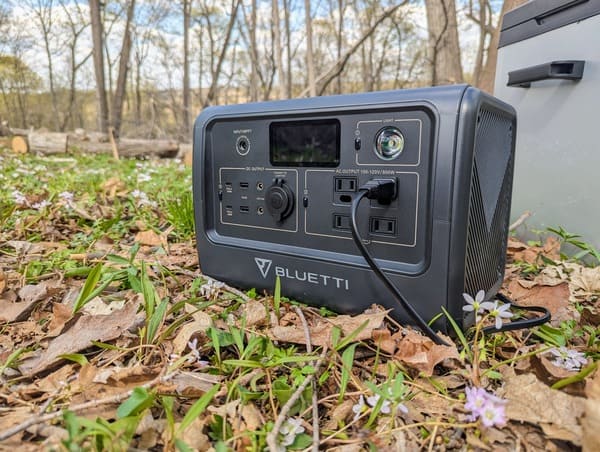 An Overview of EB3A and EB70S Technical Specifications
The BLUETTI EB3A and EB70S are both impressive portable power stations designed to cater to different power requirements and user preferences. Let's take a closer look at their technical specifications:
600W AC Pure Sine Wave Inverter (1,200W surge)
268Wh Capacity
430W Max. Fast Dual Charging (Solar+AC) (my favorite feature!)
LiFePO4 Battery with 2,500+ Life Cycles to 80%
6 Ways to Recharge (AC/Solar/Car/Generator/AC+Solar/AC+Adapter)
Charging Times:

AC 110V (350W)- 1.5 hours
Solar (200W) – 2 hours
12V – 3.5 hours
AC + Solar (430 Watts) 1.2 Hours

9 Outputs for Charging Multiple Devices at once

2 x 120V/5A outlets
1 x USB-C – 100 Watts
2 x USB-A 3A
1 x 12V/10A DC Car Outlet
2 x 12V/10A DC 5.5mm outlet
1 x 15W Wireless Charging Pad

Smart Control & Monitor in BLUETTI App
200W Max. Solar Input
Easy to Carry/ Fast Charging/ Safe & Reliable/ Cost-effective
24/7 UPS
Weight: 10.2 lbs
Dimensions: 10 x 7.1 x 7.2 in
Massive 716Wh capacity and 800W rated wattage
Ultra-stable LiFePO4 battery chemistry, 2500+ life cycles
Power Outputs

4 x 120V outlets
2 x USB-C – 100 Watts
2 x USB-A 3A
1 x 12V/10A DC Car Outlet
2 x 12V/10A DC 5.5mm outlet
1 x 15W Wireless Charging Pad

Charging:

AC 110V (200W) – 4.5 hours
Solar (200W) – 4.5 hours
12V – (100W) – 7.5 hours
I wish they allowed dual input or higher capacity AC charging

Weight: 21 lbs
Dimensions: 12.6 x 8.5 x 8.7 in
These specifications highlight the key differences between the two power stations. The EB3A is more compact and lightweight, making it an excellent choice for those who prioritize portability. I really like that you can use dual input, and charge at up to 430 watts. On the other hand, the EB70S boasts a larger capacity and more output options, catering to those who need greater power and versatility for their adventures or off-grid living. Although it takes much longer to charge since it maxes out at 200W.
Personal Experience
Functionality of EB3A and EB70S
Though they exhibit many similarities, there are a few key differences in how they charge and operate.
The smaller EB3A offers the convenience of using a computer-style plug to connect directly to a wall outlet for charging, which streamlines the charging process. On the other hand, the EB70S comes with an external power brick that converts 110V AC into 12V and plugs in with a small round connector. This power station has only one charging port, which may be less convenient for some users. Additionally, the EB70S can be a bit louder during operation, as it features a fan in the external power supply and another in the main unit to keep it cool while charging.
Despite the differences in charging methods and noise levels, the overall performance of the EB3A and EB70S is quite similar. The EB70S does boast a larger capacity and slightly higher wattage output, but in practical use, both power stations perform their tasks effectively and reliably. Ultimately, your choice between the two models will depend on your specific needs and preferences, as well as how much importance you place on charging convenience and noise levels.
Usability and user-friendliness
I am pleased to report that both the EB3A and EB70S power stations are incredibly intuitive to use and have proven to be highly convenient throughout my weeks of testing. I have successfully utilized them in various scenarios, such as powering my portable fridge and keeping my Bluetooth speakers charged while in my truck and on my property. In my camper, I was able to power my laptop and external monitor without needing to rely on my whole-camper inverter. Charging these power stations was also a breeze, as I simply connected them to my built-in solar panels and they functioned perfectly. Overall, the ease of use and adaptability of these power stations make them an excellent choice for a wide range of applications.
Portable Power Bank Use Cases
Camping trips:
The EB3A and EB70S power stations are perfect companions for camping trips, providing reliable and convenient power for essentials like lighting, cooking equipment, and electronic devices, ensuring a comfortable outdoor experience. I've used it to power my portable fridge, keep my laptop charged up, and power my projector and speakers for movie night!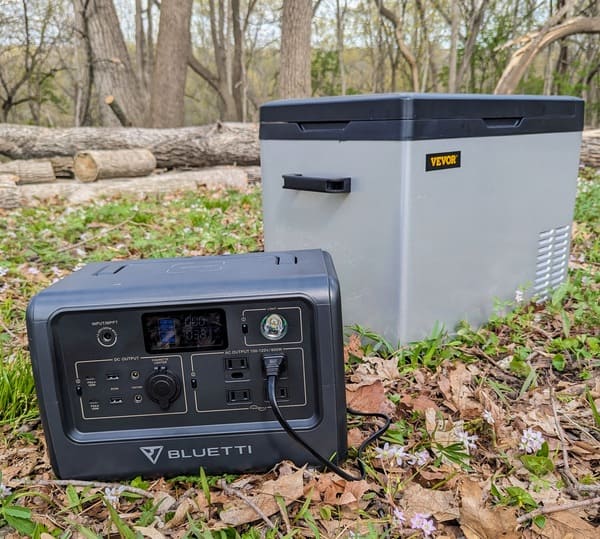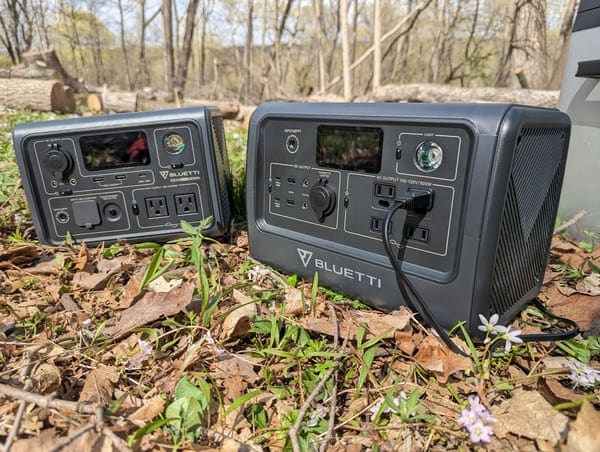 Outdoor events:
Whether you're organizing a tailgate party, outdoor wedding, or backyard gathering, these power stations can help power sound systems, lighting, and food preparation equipment, making outdoor events run smoothly and efficiently. We use it at my brother's house to set up his outdoor theater for his kids and the neighbors. It sure beats stringing 100ft of extension cords from the house.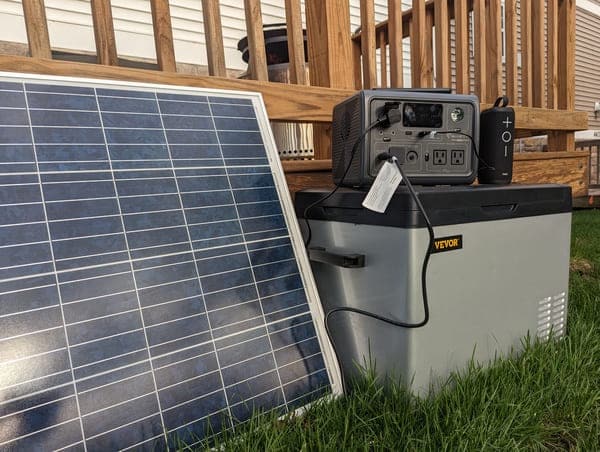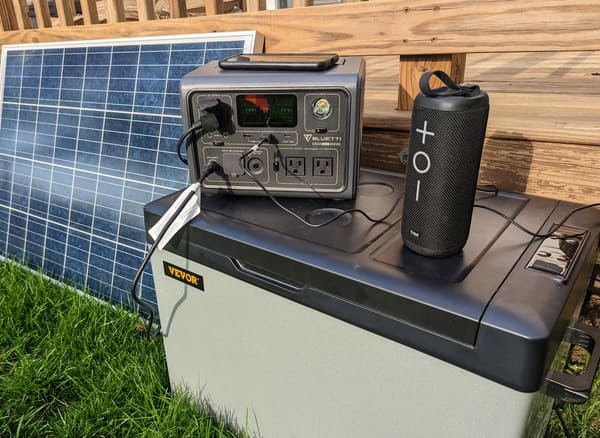 Emergency situations:
In times of power outages or natural disasters, the EB3A and EB70S can serve as reliable power sources for essential devices, such as communication equipment, medical devices, and emergency lighting, ensuring safety and security during critical moments. Luckily, I haven't needed to use the BLUETTIs for any of these, but it's nice knowing I can have a reliable source of electricity at hand, as I always keep one in my truck. I have used it to power a tire inflator to help a person stranded with a low tire…so I guess that counts!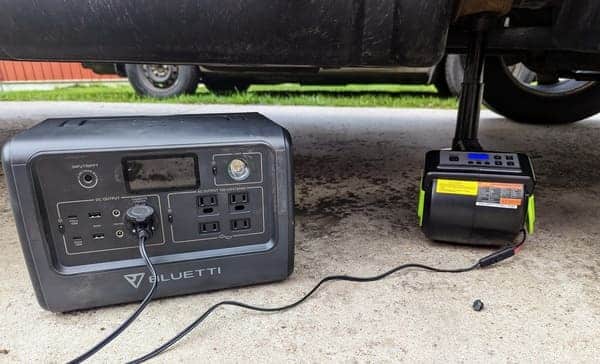 Home power backup:
These power stations can act as a valuable backup power solution for your home, powering essential appliances and electronics during unexpected power outages, keeping your daily routine uninterrupted and your family comfortable. I have tested this with my fridge and my furnace, and it works great. It doesn't have the capacity to run them for very long, but every little bit helps!
Conclusion
The BLUETTI EB3A and EB70S solar generators are both excellent choices for powering up your outdoor adventures or providing backup power in emergencies. With their impressive functionality, user-friendly designs, and similar performance, you can't go wrong with either option. The minor differences in charging methods and noise levels are easily outweighed by the benefits these portable powerhouses offer. So, if you're ready to elevate your camping game or just want to have some reliable backup power at home, don't hesitate to explore the world of BLUETTI solar generators. Go ahead and dive into the details of these fantastic products, and you'll soon be enjoying the convenience and peace of mind they bring to your life. Happy powering!