They say the best things in life are free, and that's especially true when it comes to camping!
In my 15+ years camping across America (including in Baja California, Mexico), I've found that free camping areas are not only the most beautiful, but also the most secluded and unique.
But where do you find free camping sites? What do you need to go on a free camping trip? And is there anything else you need to know before you go?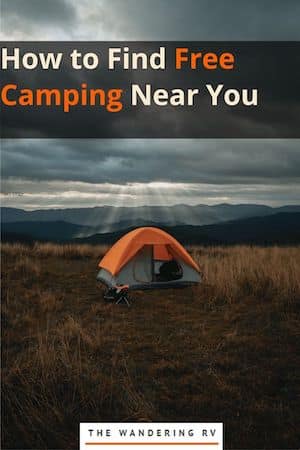 Don't worry; in this guide, we answer all these questions and more. Let's dive in!
Table of Contents
The Dyrt App
Find free camping with a public lands map
Up to 40% off select campgrounds
First 30 days free with code "TWRV"
RECOMMENDED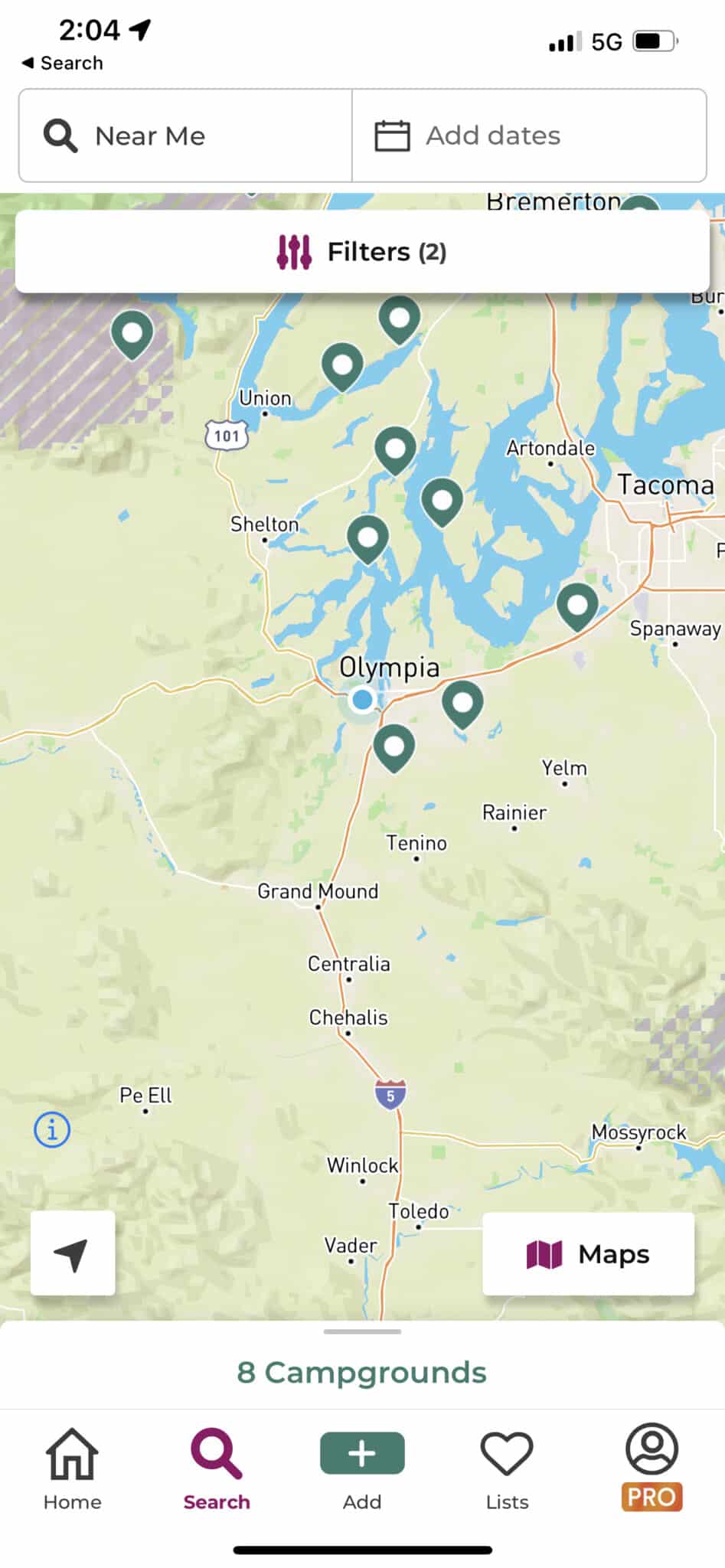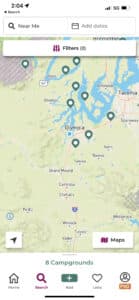 Is it Possible to Camp for Free?
Yes! Free camping is not only possible but is one of the best ways to go camping. Whether you're RV camping or tent camping, there are free campsites for you to enjoy. All you have to do is find them and take good care of them.
Keep in mind that most of the time when camping for free or staying at free campgrounds, you'll be dispersed camping or boondocking. This means you often won't have hookups such as electricity, water, or sewage.
What Do I Need to Camp for Free?
Camping for free is simple! But you will need a few extra things when staying at a free campsite besides your tent or RV. Be sure to arrive prepared and, at the very least, bring the following:
Water for drinking and washing
Garbage bags
Containers to store food
Toilet paper and a shovel
Camp chairs and a table
Camping permits (if applicable)
Be sure to follow Leave No Trace principles! Leave the places you camp in better condition then you found them and do as little damage to the nature you stay in as possible.
Of course, you can always bring more things with you. For more ideas of what to bring camping, check out our hiking & camping gear guide. If you're RV camping, check out our RV accessories guide instead!
Where Can I Find Free Camping?
There are many ways to find free camping areas. You can camp at National Parks, on BLM land, in parking lots, and on other public lands. Let's talk about each of these options and where to find free camping.
National Forests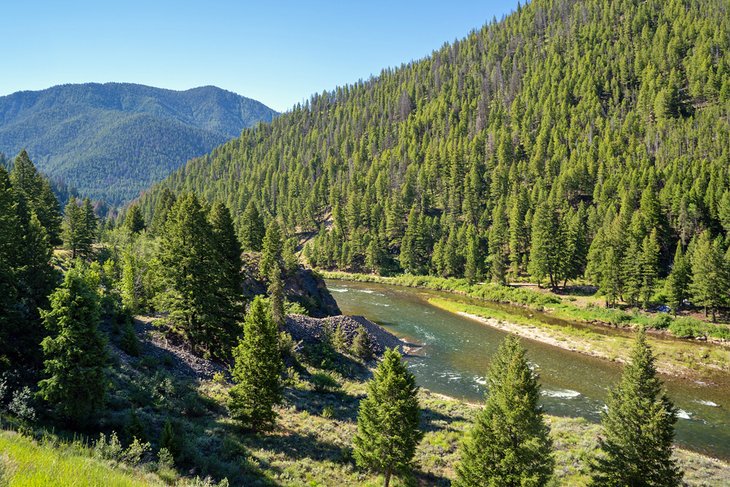 The United States is home to 155 National forests, many of which provide camping sites that you can use for free.
These campsites are located on the sides of main roads in the forest, but you can also find them on access roads within the national forest land! Most of these camping sites will be set up for tent camping or car camping (some national forests will even include more developed campgrounds that are also free camping sites).
Many of these free campsites will be near hiking trails as well, which can provide you with something to do during the day. You'll also find bodies of water for fishing (or kayaking) inside of most national forest land which makes these forests perfect for a weekend of camping in free sites.
Bureau of Land Management (BLM) Land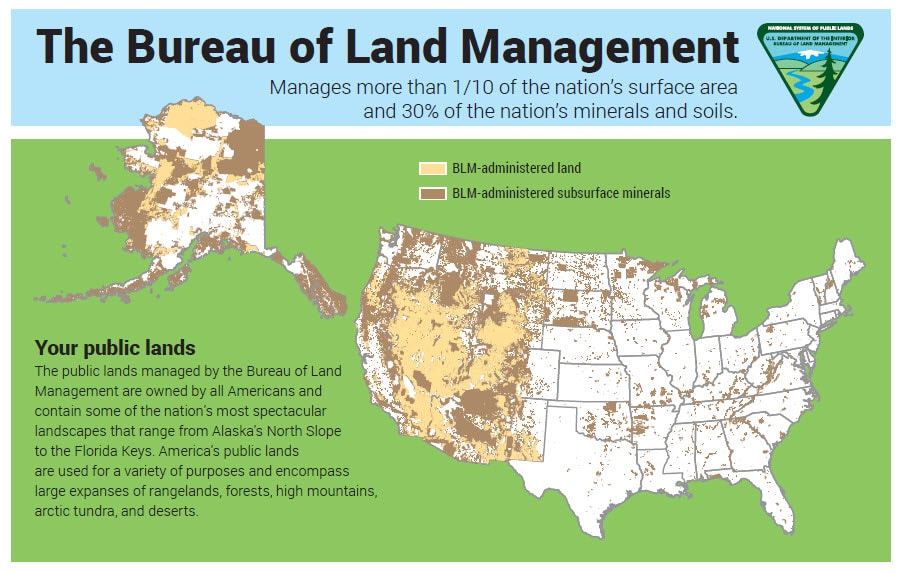 Bureau of land management land, or BLM for short, offers campers an amazing experience. Most of these lands provide developed campgrounds for RV camping or tent camping.
Within BLM land management areas, you will find beautiful scenery and camping opportunities that will be perfect for you and your camping buddies or family.
Most of these free campsites will be near hiking trails as well, which can provide you with something to do during the day. You will also find bodies of water for fishing or kayaking inside of most BLM lands which makes these forests perfect for a weekend of camping in free sites.
Other Public Lands in the United States and Canada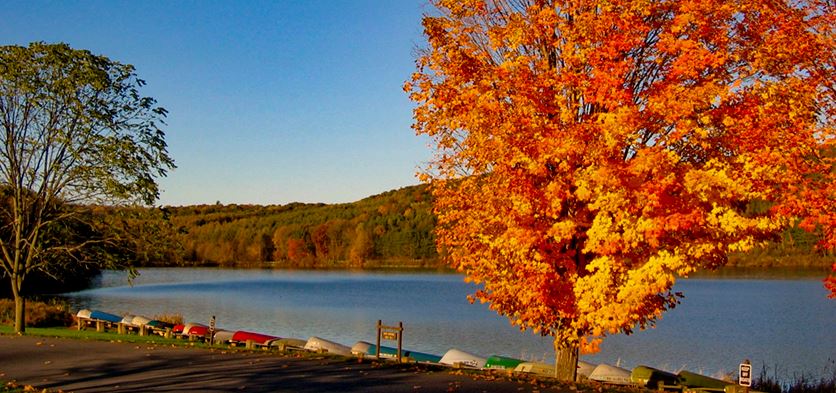 Some other very common public lands you can find in the United States would be state parks and game lands. These areas provide some free camping opportunities for people. In most states, you will need to obtain a permit to camp on state parkland, but these permits are easy to get!
The most important thing to remember with these state parks and all the other public lands we covered so far is to make sure you dispose of all your trash in the trash cans located in the park. Follow Leave No Trace principles!
Overnight Parking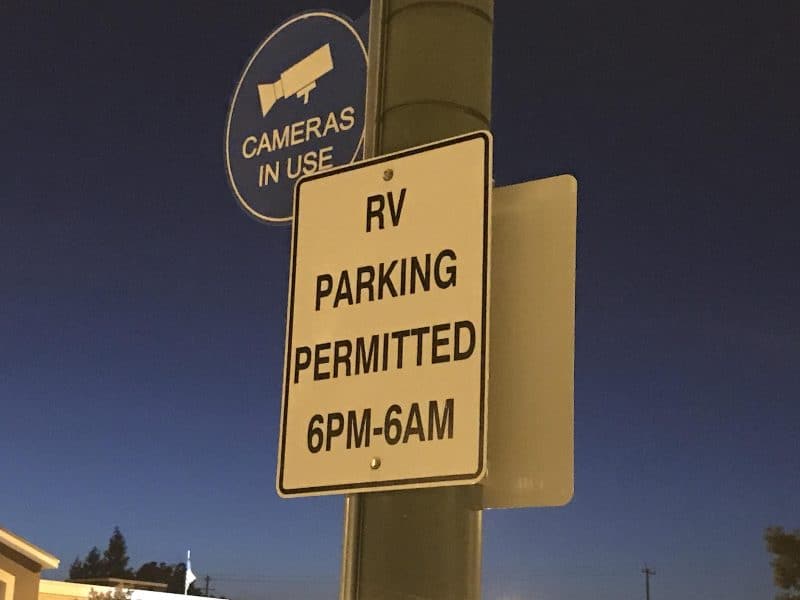 Overnight parking is another very popular form of free camping that people use. In many states, you will find different places that offer overnight parking.
The most common places you can find overnight parking would be in travel plazas or 24-hour gas stations. Most of these will have a bathroom and vending machines as well. Rest areas are another very common and popularly used form of free camping in overnight parking lots.
The only downside to using these overnight parking lots is that there is no where to set up your tent (and you can't use your RV slide outs while parked). Not to mention, the light posts typically stay on overnight which could prevent you from getting a decent night of sleep.
Apps to Find Free Campsites


The Dyrt is an app offered for apple and android that is perfect for any campers.
This app will allow you to find free camping areas near your current location or areas that you can search when planning your next camping adventure.
The Dyrt app offers a free membership which is helpful for people who camp every now and then. However, for those camping enthusiasts who camp often, I would highly recommend purchasing The Dyrt Pro which will maximize your camping experience! You can even get a 30-day pro trial for free with code "TWRV".
2. Campendium


The Campendium app is another highly recommended camping app that will allow you to find not only campgrounds, but also free camping opportunities.
Much like the other apps on this list, the Campendium app is ideal for those camping enthusiasts that love finding new places to set up camp. The app also makes it very easy to find free camping areas and free campsites that may already be set up!
3. Freecampsites.net


Unlike the previous apps we discussed so far, Freecampsites.net is a website that anyone can find and use on their phones or computers.
This website puts a major emphasis on the free camping aspects, focusing on finding people the best free campsites in their area. You can also search for specific locations and campsites that will fit your needs the best.
4. iOverlander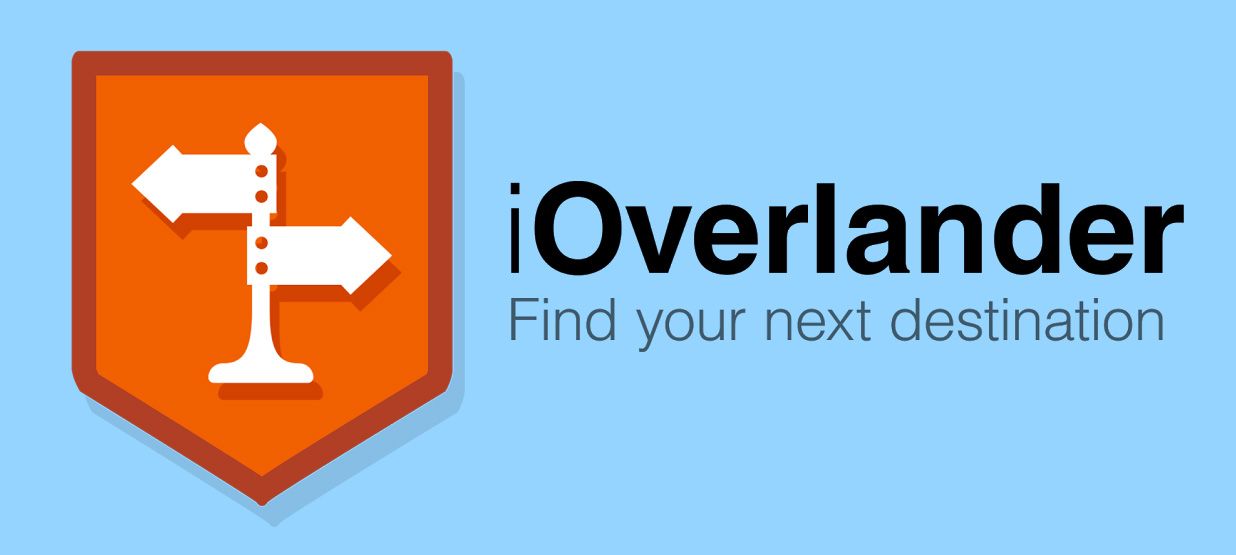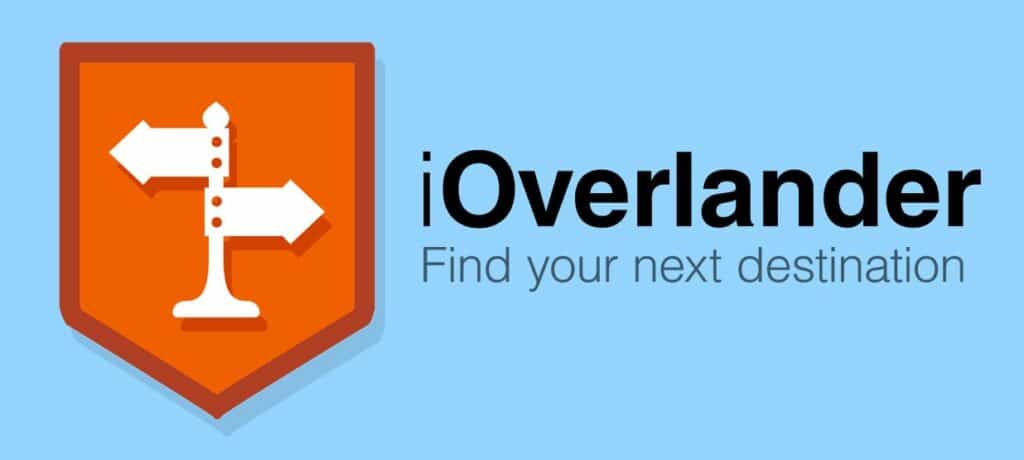 iOverlander is one of the premiere apps to use if you are an avid overlander or traveler.
With iOverlander, you can find some of the best campgrounds, hotels, and restaurants to help you enjoy your travels to the max!
Although this app shows you all camping options in your area, you can find free camping locations as well. Overall this app does an amazing job at covering all possibilities for camping and eating, while also providing free camping options.
5. RV Parky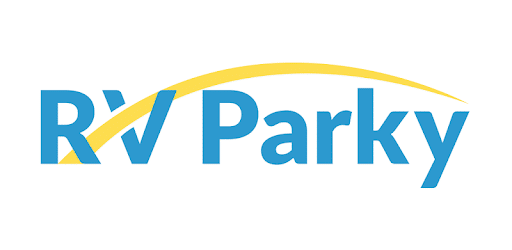 RV Parky is another fantastic website that was built and updated by a full-time RV traveler and with the help of people within the RV community.
This website will help its users find the campgrounds and free camping areas that will best fit their needs. Whether you are looking for an established campsite within a campgrounds or a free camping area to set up your own camp, this website will be perfect for you!
Final Thoughts on Free Camping
Wherever you decide to go camping for free, make sure you leave no trace. Clean up any trash, avoid harming the local plant and wildlife, and leave the land better than you found it!
Here are some other great camping & RVing guides you might like: