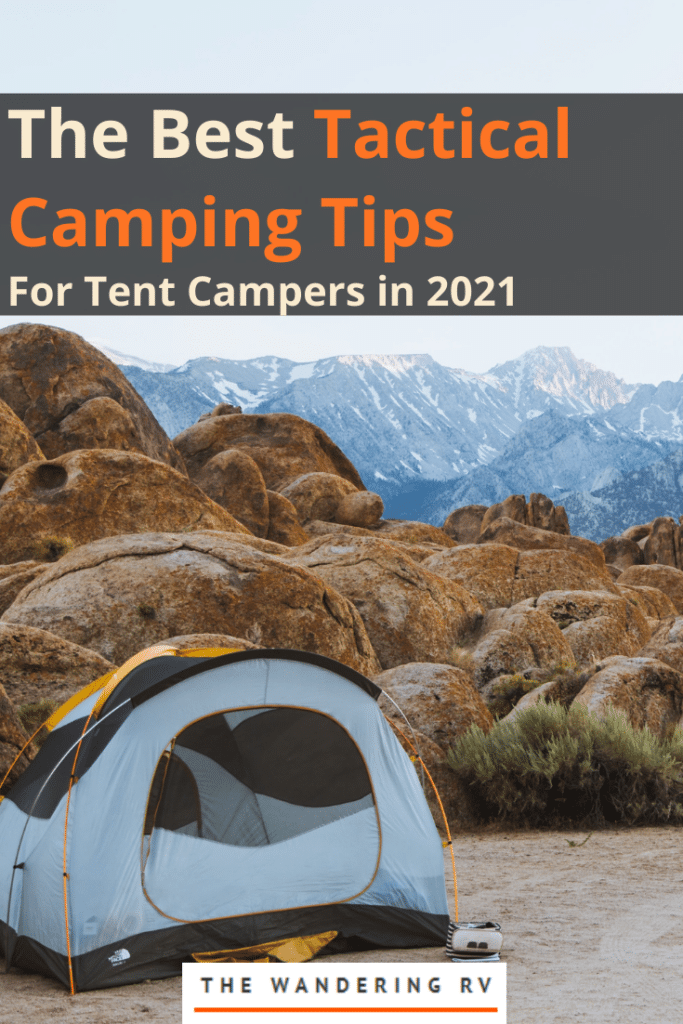 Camping trips are one of my FAVORITE ways to decompress, contemplate life, and just have a blast!
But as fun as they are, there's a lot to learn to have the best camping adventure possible.
Today, we share our top camping tips for beginners that we've learned in 12+ years of camping!
From remembering the fire starter to camping meal tips and waterproofing your tent, it's all here! Before that though, let's go through the list of camping styles…
Table of Contents
Figure Out What Camping Style Suits You
Before you can start your camping trip, you need to figure out what type of camping you want to do. There are actually a lot of different ways to camp based on what you want to do (and there are plenty of boondocking apps to find awesome, free campsites too).
Tent Camping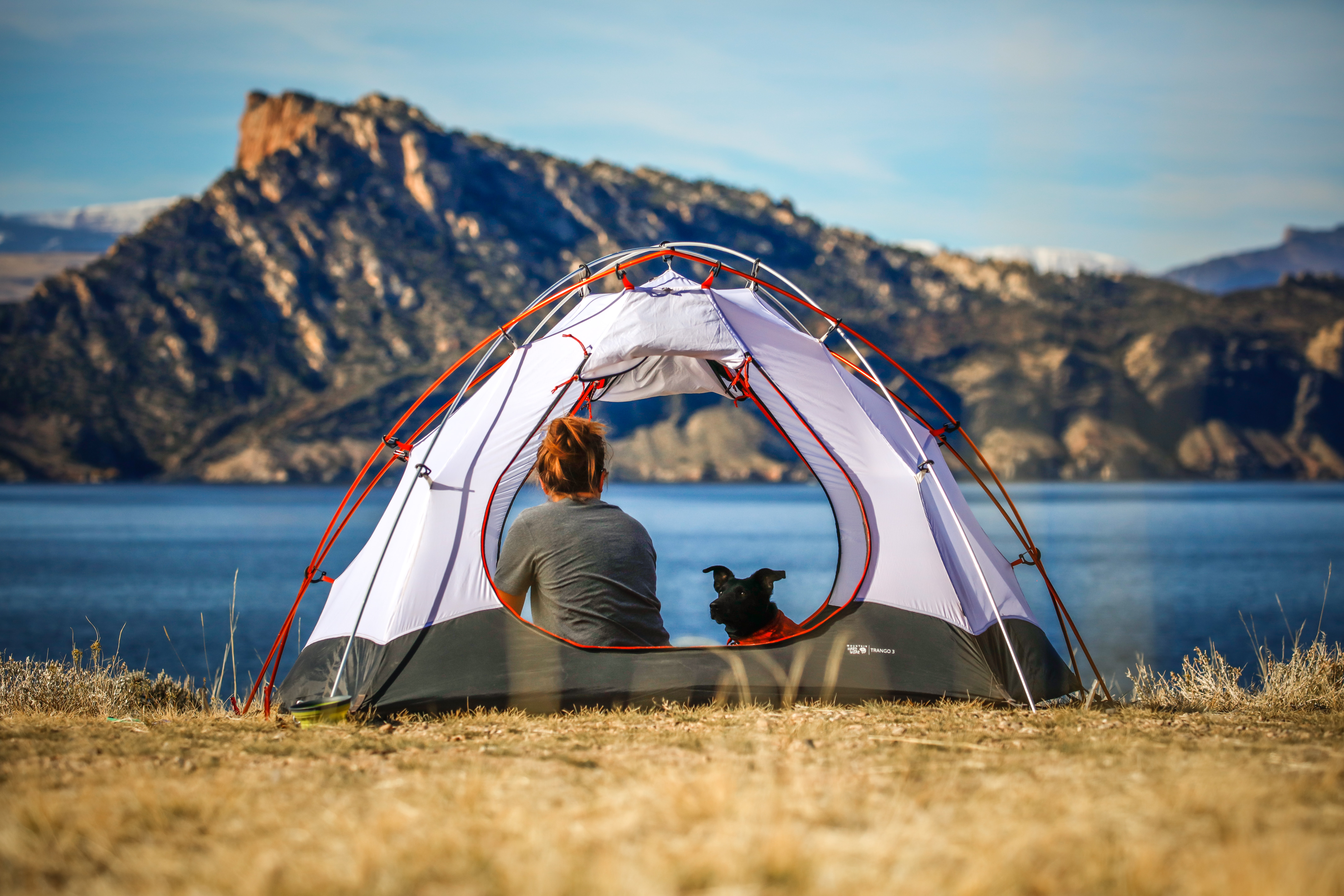 This is the most basic (and most fun) way to camp if you ask us. All you really need is a tent, some good camping chairs, and a decent camping site.
Looking for some good Instagram captions for your next camping trip? Check out these awesome camping quotes!
Cabin / Yurt Camping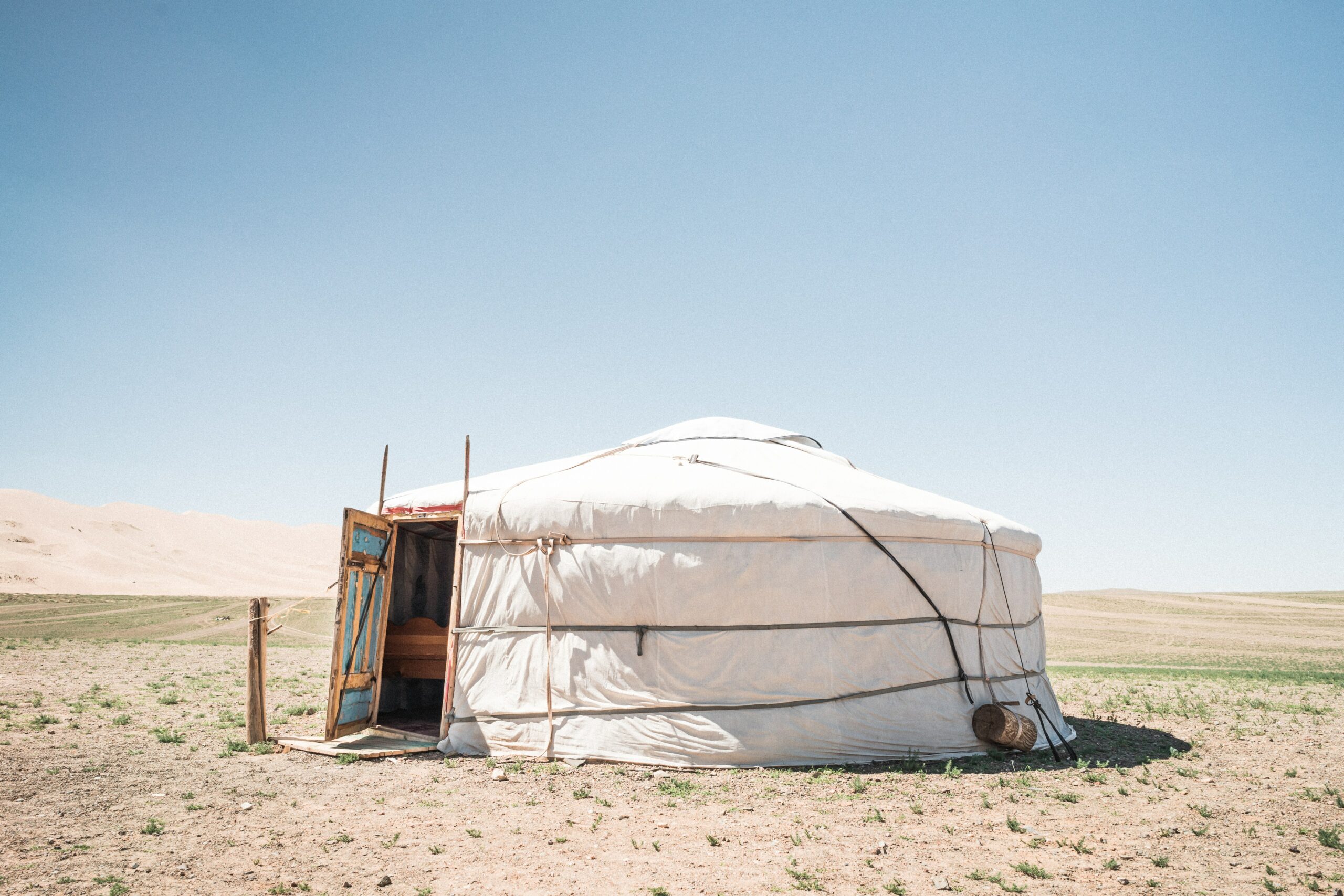 Not a huge fan of tents? Looking for something a bit more… indoors? Yurts and cabins are perfect camping methods for you, then!
You still get the "camping" experience – cooking your meals outside, sitting around a fire at night, exploring the area during the day. You just go "home" to something a bit cozier.
While we have no issue with cabins or yurts, we do encourage first-time campers to try out a tent at a campsite. It's our favorite way to camp, what can we say?
RV Camping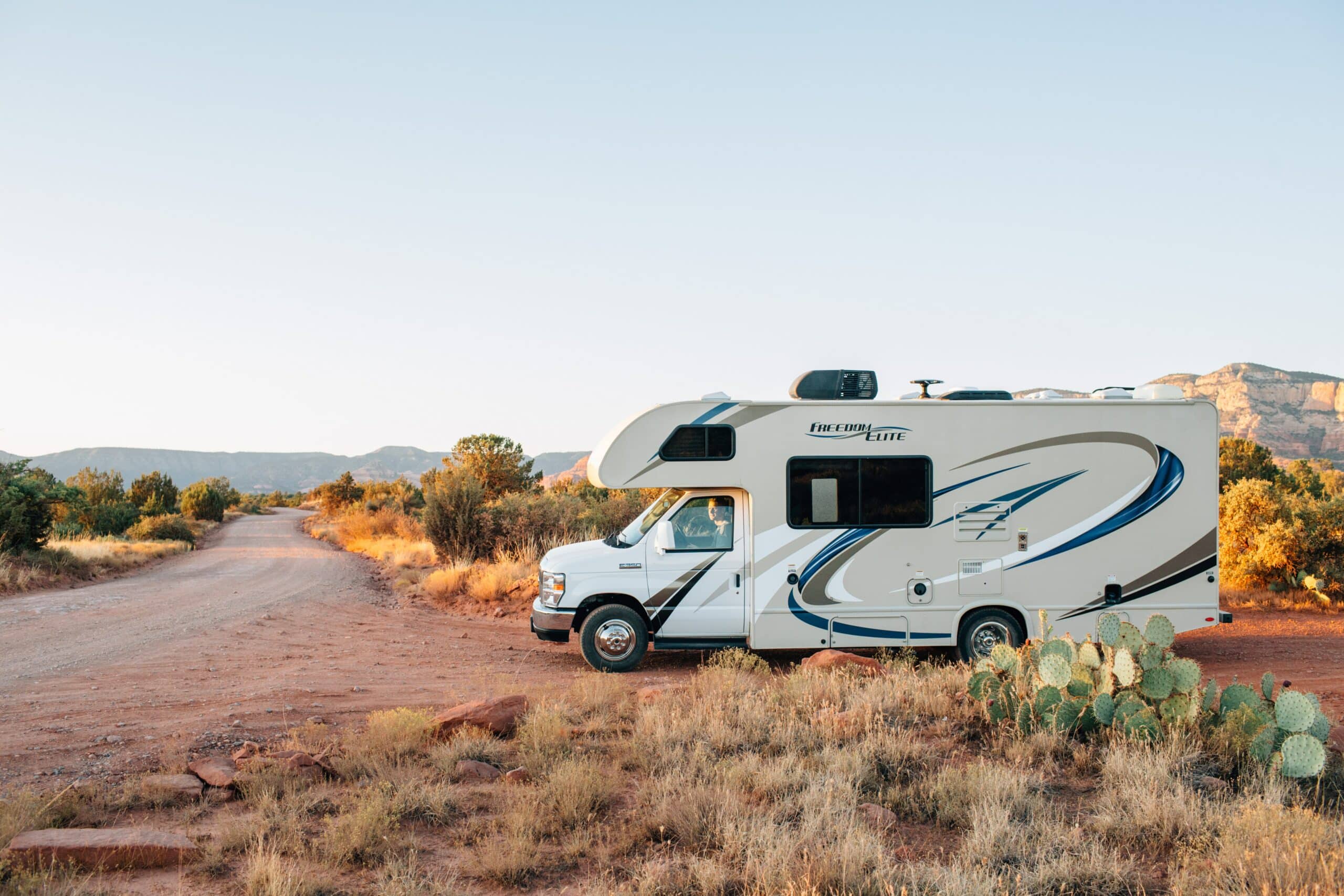 There are a few people who would argue with you and say that staying in an RV isn't considered camping. They're wrong – but, they have a good point.
Camping in an RV (which some people refer to as "glamping") gives you way more features than your average tent camper. Access to water and sewage, heat or AC, a kitchen with a stove, a TV, couch, typically a comfortable bed… we could go on for a bit.
We'd recommend RV camping to people who have a tough time falling asleep outdoors (or if you have a hard time getting up from the ground). There's no shame in RV camping in our minds! Our whole site is dedicated to RVing, after all – and we lived in an RV for over a year!
Overlanding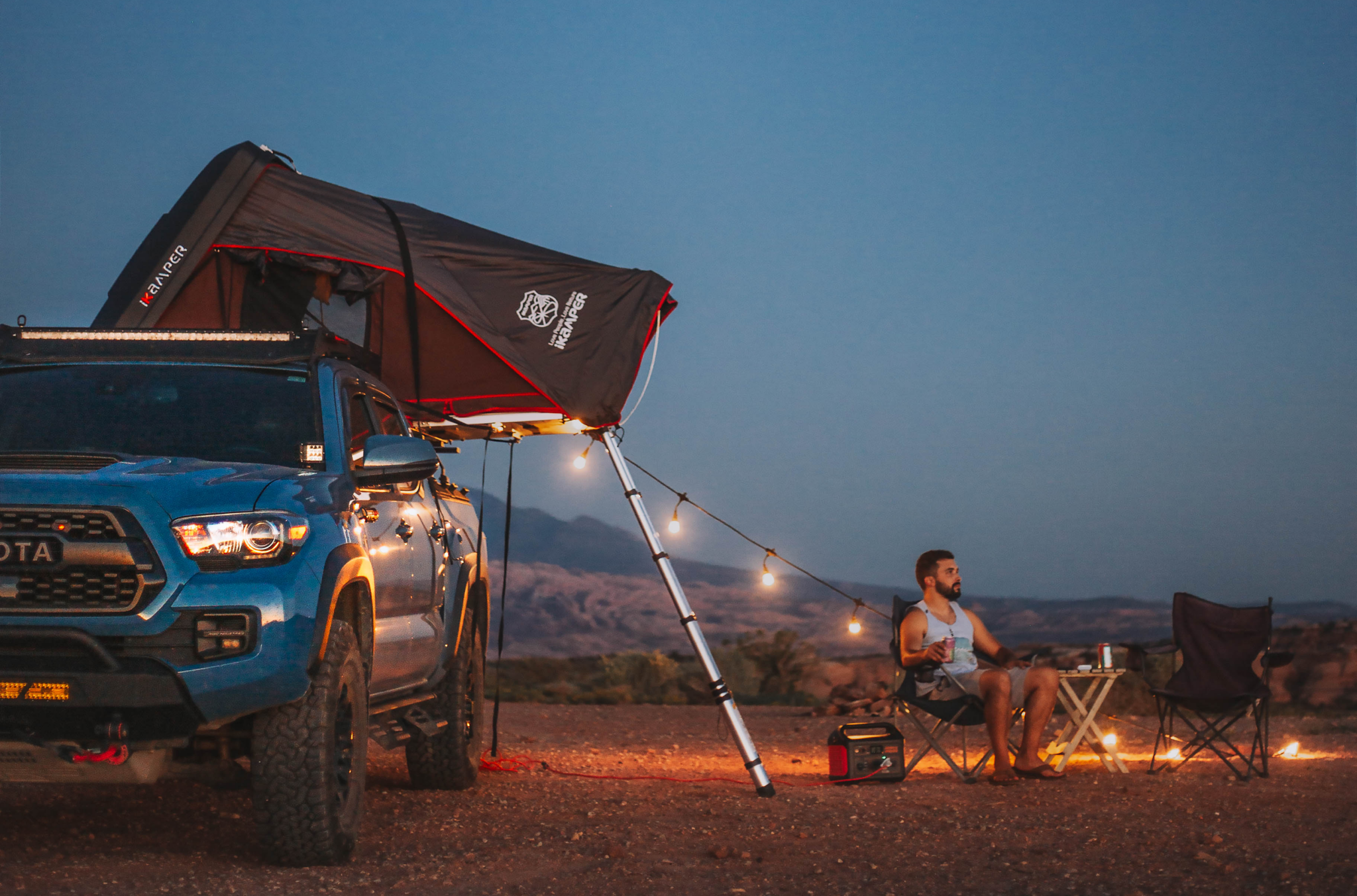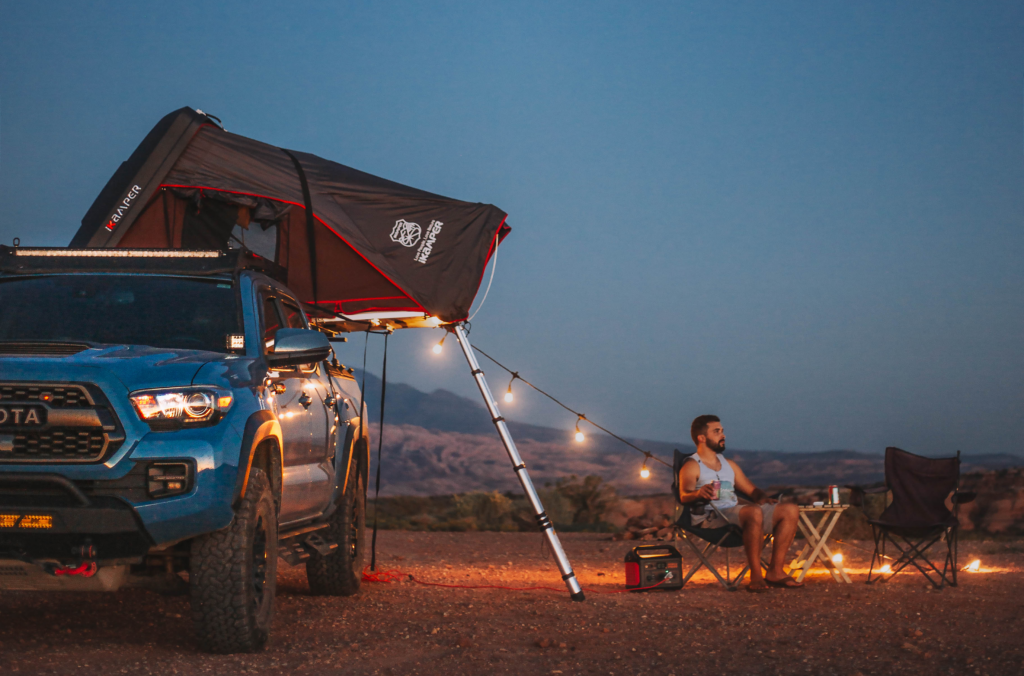 Overlanding is a combination of remote travel, camping, and off-roading.
You're able to get to some pretty beautiful places that are quite secluded if you choose this method of camping. Typically, you have a jeep or a truck with a rooftop tent or off-road camper that you take to remote locations and camp!
If you're a fan of adventure, like we sure are – this might be the best camping method for you.
Backpacking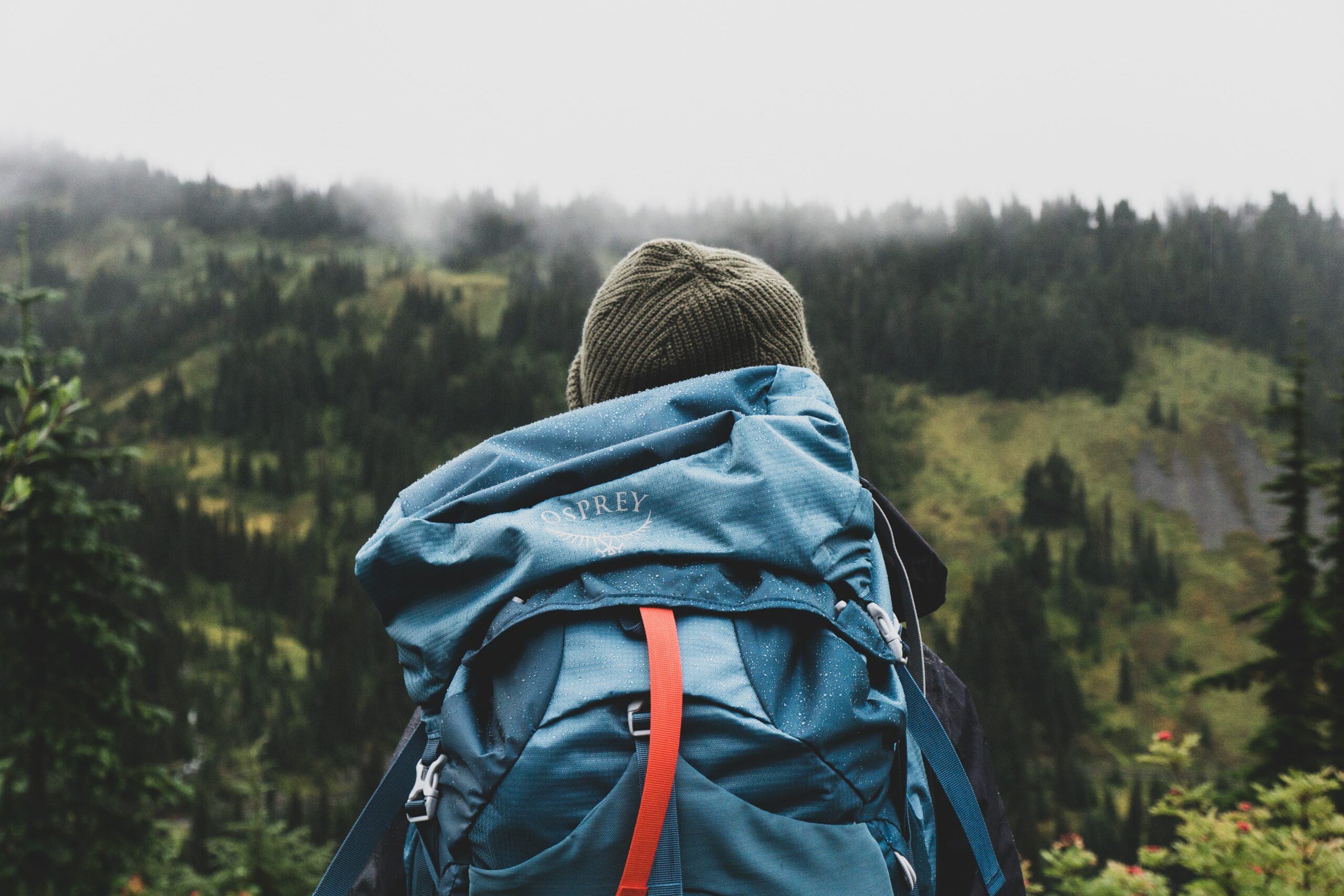 Backpacking might be one of the most interesting (and fun) ways to camp. However, it takes a lot of planning and experience, and we don't recommend it to everyone.
It can be a bit dangerous (especially if you're not familiar with the environment and animals in that area). You probably won't have cell service for most of your trip and you should invest in a decent compass (plus learn how to use it).
If you're a seasoned hiker/camper and know the area well enough, backpacking could be a fun way to spice up your camping trip!
Best Camping Method for Beginners
If we had to pick one camping method for beginners, we'd 100% go with tent camping.
If you stay at a local campground, you're able to unload your car at the campsite, unload your gear, get the food out, and enjoy the night outdoors.
Let's say you're going tent camping. How do you find the perfect spot to set up camp?
Need more help? Check out our camping checklist to make sure you go prepared!
How to Pick the Perfect Camping Site
Alright, we've got your preferred camping method down. Now it's time to pick your campsite! It sounds pretty easy and, sure, you could do this yourself without any help. But we've got some pretty good tips for you to make this camping trip one of your best!
How to Pick the Perfect Camping Site
Planning a camping trip but want to venture out of your city/state?
There are tons of online resources that can help you do this (yes, even if you've been procrastinating and are leaving for your camping trip within the next week or so).
Some websites we'd recommend are:
Research the campground before booking
Get an inside look at what amenities are available at the campsite.
Are there restrooms or will you have to do your business in the great outdoors? What about cooking? Does each campsite have a campfire for your cooking needs or are there grills spread around the campground? What about hiking trails? Kayak rentals?
The list could really go on and on, but I think you get the gist. Most people forget to research the campground before planning their camping trip and are sometimes let down by how little there is to do.
Try to book the campground in advance
Find a campground you really like? Did you search for it beforehand as we suggested? 😉
Either way, it's time to book that campsite! Yes, even if you're not planning on starting your camping trip for a few weeks. This way you'll get the best spot (we'll talk more about that next) and won't have to worry about the campground being booked.
Trust me – if you've never felt the pain of your favorite campground being booked because you forgot to reserve a spot in advance, you're one of the lucky ones.
Find the best site in the campground
We think that all of these camping tips are good, but this is one of those "Ah yes. This is pure gold!" tips.
If you're planning a camping trip a few weeks to a few months in advance, you'll typically be able to choose the perfect site for you. Here's what we recommend:
Try to find a campsite away from the bathrooms. Unless you really want to be near them, it's best to avoid the bathrooms. The lights will shine all night and people sometimes use the restroom at all hours of the night, so you'll see their lights (and hear their noise), too.
Try to pick a spot away from RV campers. While we love RVs and people who use them, unfortunately, camping outside of one isn't always the best experience. They also often have lights on, and some RVers use their loud generators late into the night.
If you have more than one vehicle, make sure the campsite can accommodate them all. It may not be obvious, but many campgrounds only allow one vehicle per campsite. So keep that in mind during your search!
Also, look for a campsite that has a pretty view. Most campgrounds have a website with photos – check them out and find one that calls out to you!
Figure out what you're bringing
Are there picnic tables at your site? What about a fire pit? Are there public restrooms near the campsites, or will nature be your toilet while you're camping?
All of these questions are important to think about, especially when you're getting your camping gear together for the trip. I personally love to have a solar generator when I'm off-grid to make sure I always have power.
If there aren't any picnic tables, it's smart to bring a few camp chairs and a lightweight table with you (only if you have enough storage space in your car, of course!).
If your site doesn't have a fire pit, you could bring your own, as long as fires are allowed. We're huge fans of the Solo Stove Campfire – you can read our review of it here.
Read up on campground regulations
Some campgrounds have specific requirements and regulations, such as quiet hours or whether or not you can have a fire.
If you plan on camping in states prone to wildfires (California, Washington, Oregon, etc), a lot of campgrounds have restrictions on when fires can be set.
A simple way to figure this out is to check the campground's website.
Setting Up Your Tent
Alright! It's almost time to pitch your tent – how exciting! There's nothing like sleeping outdoors in nature when the weather is just right.
We have a few tips for you before you start unpacking your gear though!
Clear the ground before you set your tent up
Double-check that there aren't any large sticks, rocks, or garbage at your campsite – especially where you plan on pitching your tent.
There's nothing worse than waking up in the middle of the night with something poking your back in the most uncomfortable way and not being able to fix it until morning (been there, done that).
Note: Typically, you won't find any garbage left over at your site, but we do recommend bringing some extra trash bags just in case!
Ditch the plastic tent stakes
Plastic tent pegs are worthless and break after a few uses. It's time to upgrade your tent peg game!
You could grab a pack of 30 metal tent stakes for less than $15 and they'll last for a long time.
Some camp stores may sell tent stakes, but you'll likely end up paying a premium.
Make sure the tent stakes are in the ground
Tent stakes are the strongest when they're pushed all the way into the ground.
If you leave the tent stake up even a little bit, you risk your tent blowing over or collapsing in less-than-ideal weather. Also – you want to set your tent up on firm ground. If the ground is too soft, the stakes could come out easily.
Don't use your feet to push stakes into the ground
Using your foot may seem like the best way to insert those stakes but it's actually going to bend the stakes pretty quickly.
We recommend using a rubber mallet or a large rock and pound the stake into the ground.
Note – When inserting the tent stake, make sure you don't push it in at an angle. They hold more weight when inserted straight up and down.
Food Tips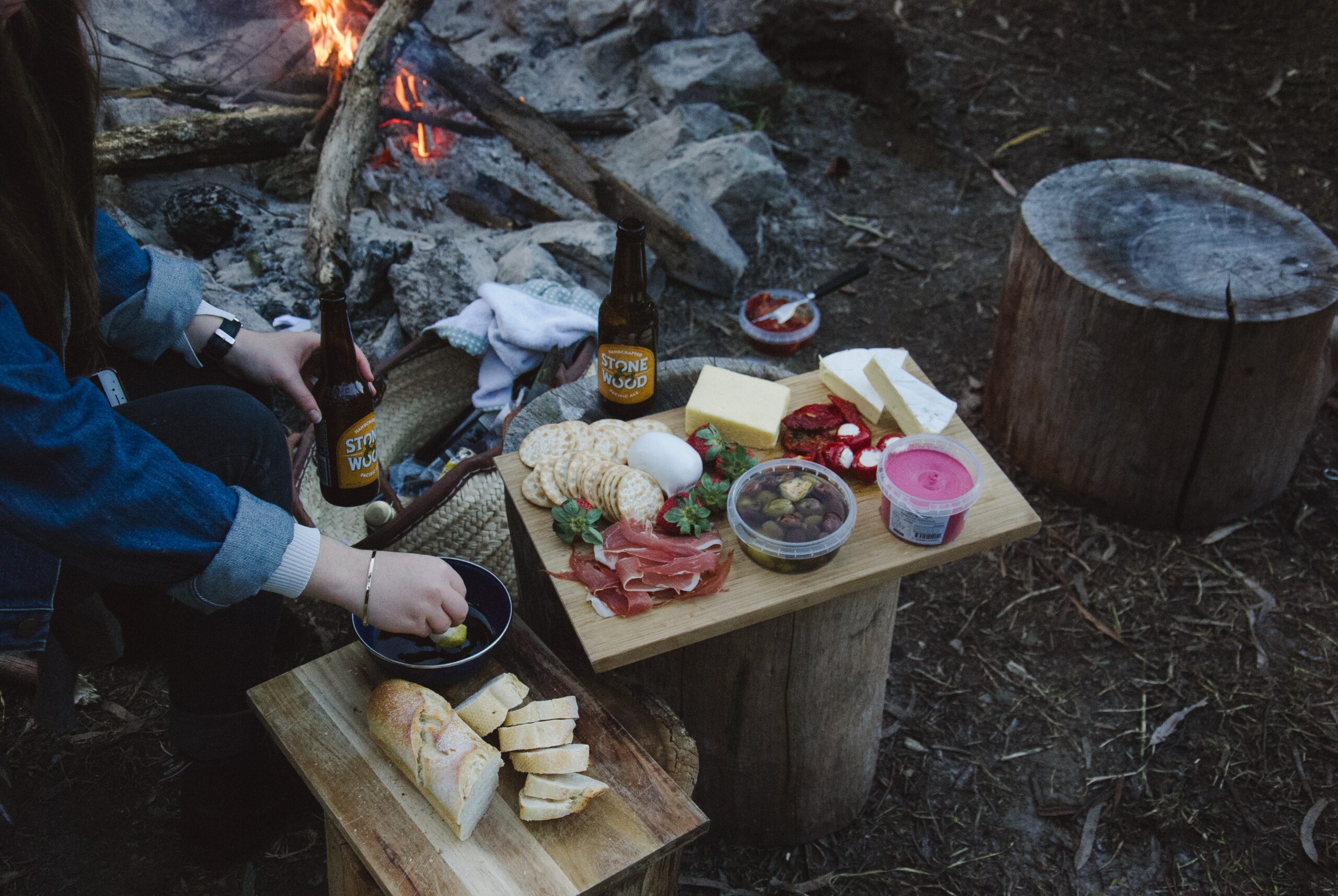 When you think of camping food, what do you think? Hot dogs, hamburgers, s'mores, baked potatoes? Are you as hungry as we are now?
Let's talk about some of our favorite food tips and hacks to help save space while on a trip!
Cooking utensils
We highly recommend you purchase a good cutlery set. THIS NEEDS A CUTLERY SET
Additionally, you'll need a basic utensil set. This one comes with 13 grilling and camping cooking utensils (including a small cutting board). Looking for something eco-friendly? Check out these disposable forks, knives, and spoons. Perfect for larger crowds and fairly inexpensive!
Apart from your cutlery, you'll want to grab some cooking gear. These campfire cookware pots and pans are great for various meals.
Are you a fan of coffee? You need to get a good camping coffee setup then! We personally use and love the Aeropress Portable. It's like a french press, but it's portable, lightweight, and makes espresso shots instead of full cups of coffee. Just add hot water and you've got a perfect drip brew!
And we can't forget roasting sticks for hotdogs and s'mores!!
Plan meals in advance
Because you won't have as much space for food while camping, it's a good idea to bring food you know you're going to eat while around a campfire.
Plan simple meals, things that don't take too many ingredients to save room. Write out a detailed list so that when you go to the store, you won't accidentally add more food than you have room for!
Pinterest is a great place to find recipes that you can make in the great outdoors, but be careful! It's very easy to find yourself down a rabbit hole while looking at recipes (there are honestly so many!).
Prep food before you get to the campsite if you can
While all of these camping tips are great, we think this might be your favorite tip yet. Why? Because you might not have thought of it if we hadn't shared it with you (at least, not your first time camping).
Prepping food before leaving for your trip is a game-changer. It makes cooking a lot easier (as well as a lot faster), and you may be able to use the prepped food in more meals than you originally thought!
Chop your veggies and store them in plastic containers, stack them on top of each other in the cooler, and bring them out when you're ready to eat!
Condiment packets to save space
Something that will save you so much space in the food department is condiment packets! Small ketchup, mustard, mayo, salt, and pepper, and perhaps some hot sauce if you're feeling spicy. It doesn't have to be savory, either! You can get peanut butter and jam/jelly packs too.
By buying smaller condiment packets, you save more room in the cooler for other things (like food!).
Sleeping Tips
Ensuring you have a good night of sleep is probably one of the most crucial parts of a successful camping trip.
You need a decent-sized tent, a sleeping bag that you can't wait to sleep in at night, and maybe a nice air mattress or sleeping pad even!
Not to mention pillows and blankets – camping trips wouldn't be the same without these things!
Invest in a good tent
The more people you have, the bigger the tent you're going to want. We have a three-room tent that works perfectly for camping alone or with guests.
The "main" room is where we all keep our storage bags (like food, first aid, any gear we have, our cooler, etc). In the two side rooms, we have our sleeping bags, clothing, and toiletry kits.
Imagine trying to stuff all of that inside of a dinky little tent? Cramped is an understatement! You don't have to go out and purchase a tent that has three rooms to have enough room while camping, however.
I've once camped with four people in a 14-person tent. It gave us plenty of room to hang out inside the tent if we wanted and lots of space to sleep! So don't think you need a small tent if you're camping at a campground!
Bring headlamps and lanterns
If you ask us, lanterns and headlamps are some of the most important camping gear out there. Headlamps make everything SO much easier because they give you light without taking up one of your hands! You don't understand how crucial this is until you've been camping with a flashlight.
We use the Black Diamond headlamps personally.
Find a good sleeping bag
If you're camping in summer, a cheap 55-degree summer bag from Walmart is fine. But if the temperatures are going to drop below 60 at all, I highly recommend getting a 20 or even 0-degree bag.
You'll find out REAL quick how much it sucks to camp at night without a decent sleeping bag. One freezing night of getting less than 3 hours of sleep is all it takes.
I personally have a synthetic bag because they are easier to take care of, lighter, and are more water-proof. However, a down-filled bag can often be warmer and cheaper. It just depends on what your priorities are and how much time you want to spend caring for the bag so it lasts a long time.
The Marmot sleeping bags have lasted us a long time and kept us nice and warm at night!
We also recommend getting a sleeping bag liner. Not only will a liner keep you warmer, but it also gives you something to take out and wash so you don't get your bag dirty! Think of a liner like bed sheets.
Upgrade your sleeping bag – get a sleeping pad!
Look, there's no shame in admitting that the average sleeping bag doesn't offer a whole lot of comfort. Depending on how long your camping trip is, you may want to invest in a nice sleeping pad while you sleep in the great outdoors.
You could also opt for an air mattress – however, they can be pretty bulky and take up a bit of room in your car. There are lighter and more comfortable air mattresses made specifically for camping and backpacking, but they come at a much higher price tag.
I recently bought this self-inflating mattress pad for car camping. It is a nice replacement for traditional air mattresses, as I don't have to worry about power to inflate it or it going flat in the middle of the night.
The Exped is an excellent choice if you don't mind shelling out the extra cash!
Bring extra blankets
Sleeping bag? Check. Pillows? Check. Extra blankets? Check!
While you may think that your sleeping bag will keep you warm and toasty throughout the night, we're here to tell you that sometimes, an extra blanket or two really nice to have. Especially if you opted for a cheap bag.
Plus, getting cozy around the campfire with a blanket wrapped around you is a damn good way to get in the camping spirit!
Comfort Tips
Trust me, the last thing you want while camping is to be uncomfortable in the slightest! We've talked about how to make your sleeping area cozy (investing in some good sleeping bags, grabbing an air mattress, and purchasing a top-notch sleeping pad), but what about clothes? Shoes? Camping chairs?
We've got you covered!
Durable, quick-drying clothes
You'll often see that camping clothes from stores like REI run hundreds of dollars. There's a reason for that – they work, they're comfortable, and they last in rugged camping environments.
However, we know not everyone can afford these top-of-the-line clothes.
That's OK – layers are always the answer! At the very least, get a basic, thin waterproof shell jacket. This will keep you somewhat warm, but its main function is stopping you from getting wet and also drying quickly when you take it off.
Under that, a wool shirt makes the best base layer. This is because wool doesn't pull water away from the skin, meaning it will absorb your sweat but won't cause you to sweat more than you otherwise would. It's also nice and warm!
If it's really cold, you can also add a mid-layer, such as a hoodie or a puffer jacket.
As for pants – a good pair of hiking pants is a must! Jeans work, if you don't mind hiking or camping in jeans (ew). I'd go with something like these from Prana or a cheaper version from Wrangler.
Invest in good shoes
You can certainly use whatever crappy sneaker you've had for years if you're camping. That's totally acceptable.
But if you're going to be doing some hiking, I highly recommend a good hiking shoe or boot. If you're like me, and you don't like wearing hiking boots because they're too bulky and heavy, a trail-running shoe or even something like a Chaco sandal are also excellent choices.
Just keep in mind that these shoes will not last as long as a hiking boot will. They are lighter-weight, but that also means they don't have as much material to be worn through before you need to buy a new one.
Camping chairs & Hammocks
If you know, you know. If you don't, we'll make this super simple for you…
Invest in some good camping chairs and a hammock.
There is nothing more stressful than coming back to your campsite after a long day of walking around only to realize your camp chairs suck. So, not only are your feet and legs sore, but now you have a pretty sore butt and all you want to do is find some level of comfort.
If you're looking for a good camping chair, we recommend the Alpha Camp Oversized Camping Chair. Built with lumbar support and padded armrests, you honestly can't go wrong! These don't take up too much storage space, either.
If you're looking for a good hammock, you can't go wrong with the Covacure Camping Hammock. We've had it for a few years now and it's still our favorite camping accessory.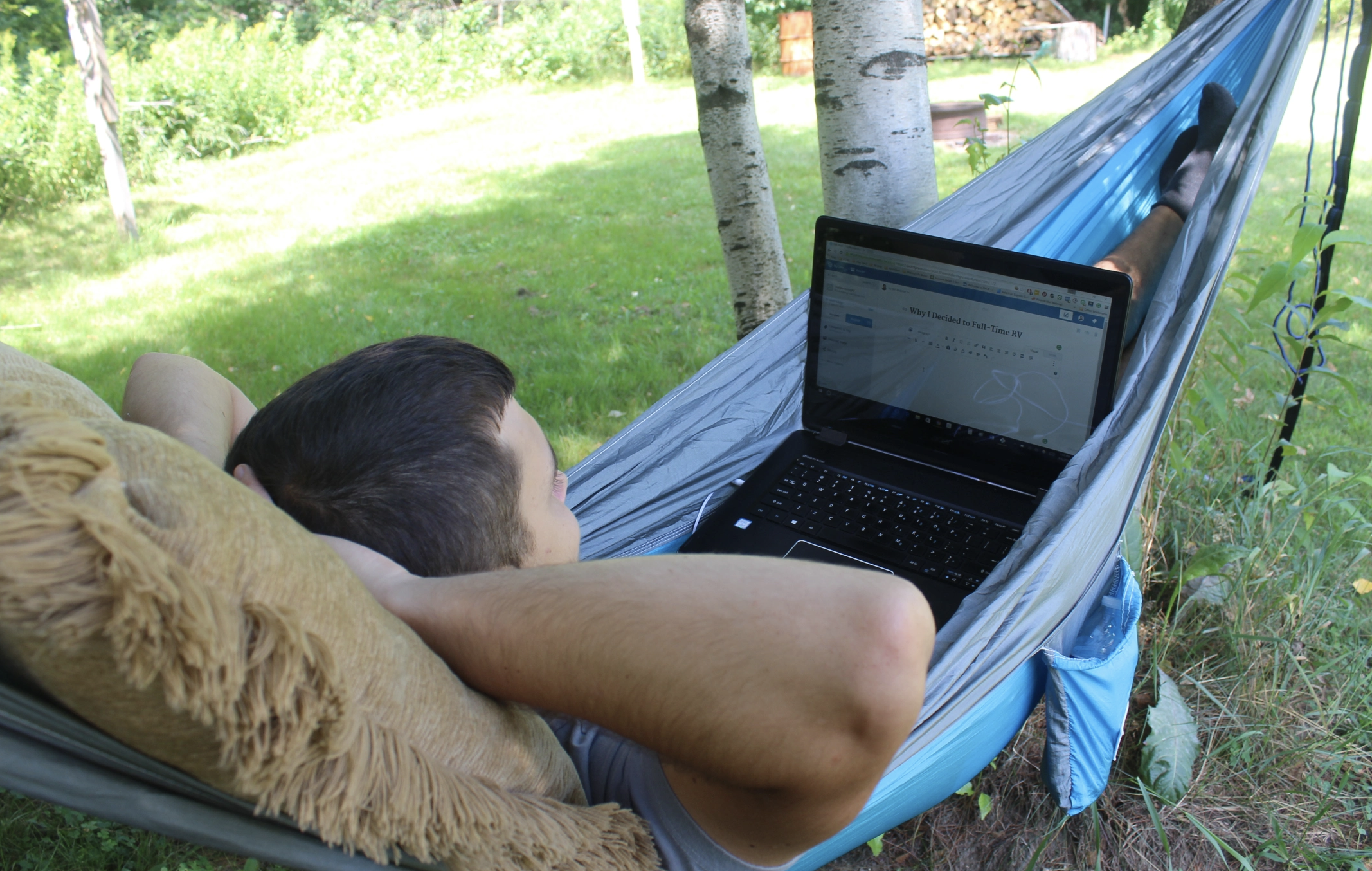 Hygiene Tips
Most campgrounds and National Parks have public bathrooms for you to use whenever you need to. However, there are some locations that don't have showers or even toilets!
The next few tips will help you when the latter is what you're working with.
Going to the bathroom outdoors (what happens where there aren't public bathrooms?)
I'm sure all of us have peed outside… right? Yeah, that's not really what we're talking about here! What do you do when you have to poop and there aren't toilets? Can you just squat and go?
Well, sure! If you're in the middle of nowhere or on your property, that is. As long as you follow local laws and basic camping decency (make sure you dig a hole and bury your excrement so no animals are harmed by it!).
When you're at a public campground or hiking the trails in the woods, you probably shouldn't squat and go wherever you please. You might get some weird looks.
There are two options here! You could invest in a portable toilet (which we highly recommend you do if you're going to be camping a lot). Or, you could purchase a trowel!
Trowels are great because you're able to fit them in a backpack while hiking. All you have to do is dig a hole, squat and do your business, then cover the hole up.
Don't worry, it'll feel normal before you know it!
Bring wipes
I'm a huge fan of long showers – I won't lie. One of the things I had to get used to while camping was not being able to shower after a long day of hiking. Or, after a long night of sitting around the fire. The next morning, you kind of… stink.
These full-size Venture Wipes are probably the best things to bring when you're feeling a bit sticky and smelly. While it's not the same as taking a real shower, they'll freshen you up after a long day (or night). And you only need one for your whole body!
Only bring the essentials
Have you ever been in the middle of packing your toiletry bag and thought to yourself "My god, I don't have much room at this point!"?
Been there, done that! Chances are, you don't need to bring that hairdryer, straightener, or regular-sized shampoo and conditioner bottles.
We've all seen travel-sized toothpaste, mouthwash, and hair products. They're not just for traveling by plane – they're perfect for camping trips!!
You'll need as much storage room as possible when packing your car, so it's important to make a list of camping essentials – and hygiene products are pretty important.
As mentioned above, Venture Wipes or even baby wipes are a great way to freshen up when you're not able to use a shower. Travel-sized toothpaste, mouthwash, shampoo and conditioner, deodorant, Q-tips, bug repellent, sunscreen, and a good antibiotic ointment are all you really need while camping!
General Tips
Whether this is your first time camping or you're a pro, we know these next few tips will be a great refresher for your camping adventure!
Be mindful of how you pack your car
Oh boy – we've been there! How you pack your car is crucial for a successful camping trip (or at least the start of it).
Make sure everything you'll need to set up is easily accessible. Your tent, a cooler, any bags you'll need right away, etc.
This way, you'll be able to put your sleeping bags and stuff in your tent rather than having to throw them to the side to find the things you need!
Grab a map of the area you're staying at – WiFi might not be accessible!
It's no secret that we all rely on Google/Apple maps to help us get to our destination. Whether that's a coffee shop, a cute town, a hiking trail, or our campground! Luckily, you can download your Google Maps for offline use.
There will be times, however, when you're not able to get a signal and you have to rely on a good old-fashioned map. Luckily for you, most campgrounds have maps in the front office that show not only where your camping site is, but the surrounding area as well.
Navigating around with a map may seem tricky at first, especially if it's your first time doing it, but we promise it'll get easier as the days go by!
We encourage all of you to grab a map and try to get to your destination without looking at your phone – even if you have service! The worst that'll happen is you'll have to use your phone quick to make sure you're not lost!
Get something that can charge your devices without needing an outlet
Guess what! Some campsites and national parks don't have easily accessible outlets all the time. You know what that means… your phone battery will eventually die.
While we're big fans of disconnecting from the internet while we're camping, we know how important it is to have something charged in case of an emergency. But without an outlet, how do you charge your devices?
Enter portable power stations. For short camping trips, something small and simple will work. This portable power brick can charge up to 50% of battery life in 30 minutes! It takes barely any room and is a must-have for all campers.
For longer camping trips, we highly recommend the Jackery Portable Power Station. It uses solar panels to charge all of our devices. It's a game-changer for campers and outdoor enthusiasts alike!
Make a camping essential box
Want to feel like an experienced camper? Prepare a camping essentials box!
Include things like duct tape, some sort of multi-tool, a first aid kit, headlamps, extra batteries, a poncho, waterproof matches, paracord rope… the list could go on and on, but you get the idea.
Even the most experienced camper can get stuck in a pickle sometimes. Having a box with the essentials will help you while you're at your campsite or exploring the area.
Check out this camping checklist from REI Co-op, you might find out that you're missing more than you thought!
Buy local firewood
Did you know that certain campgrounds won't let you burn wood that isn't sold locally? If so, brownie points to you – we didn't know this when we first started camping!
Typically, you'll find people selling firewood on the side of the road close to where your campground is. If anything, you're able to purchase firewood at the camp store before getting to your campsite.
Sometimes there's leftover firewood at your campsite, too!
Regardless of where you grab the local firewood, please make sure you get some. If you bring firewood from out of state (or even a few short hours from the site), you risk carrying tree-killing diseases and insects along with you. These insects can destroy trees and, eventually, entire forests.
Basic Camp Etiquette
While we're positive you know these tips already, we wanted to throw them in as a gentle reminder!
Clean up after yourself
AKA, leave no trace that you were there!
Clean up your trash, double-check to make sure you have all of your camping gear (triple-check you have all of your tent pegs out of the ground), and leave the camping site as you found it.
Respect the other campers
This tip is pretty self-explanatory, but it's important nonetheless!
Picture this – you and your family are on an awesome camping trip. You're having a blast there's just one thing that's bothering you guys… you have the worst camp neighbors! They're incredibly loud when you're trying to sleep, are constantly swearing during the day, and aren't really respecting the whole "this is my campsite, please don't park your vehicle in front of my tent!" rule.
Sounds awful, right? Right.
Be sure to keep the volume to a minimum after 9-10 pm (this is typically a rule enforced by the campground), respect the campsite boundaries, and be respectful to your neighbors.
Did we think you needed this tip? No, not necessarily (we think you know this stuff already!). Even still, we thought it'd be a good idea to throw it in.
Note – if you have an unreasonable camper next to you and you're not sure how to handle it, talk to management! You deserve a peaceful camping trip just as much as the next guy.
To Sum It All Up
We hope these camping tips help you on your next trip!
Some final camping tips for you…
Check the weather in advance, be sure to pack all of your gear, park your car close to your tent, wear layers at night, and enjoy all that nature has to offer!
Enjoy your camping trip!