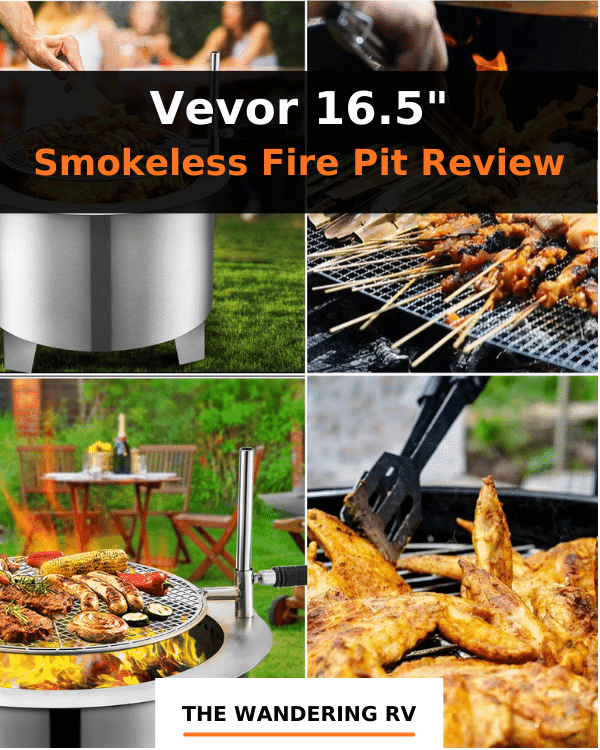 I have been a fan of my giant Solo Stove Yukon for a year now. So, I'm sold on having a firepit with me on all adventures! What I'm not a fan of is lugging that beast around. It's not terribly heavy, but it's super awkward and takes up a lot of space in my camper or the bed of my truck. Not to mention, it's super messy. Then along comes this Vevor fire pit. It's the perfect size for camping, with the right balance of being big enough to put out some heat, having plenty of space to grill, and being easy enough to carry anywhere.
I have used this fire pit almost every day for the last few weeks. I use it nightly as a grill and have taken it out to my property for a nice heat source while working.
Table of Contents
Note: Some of the links in this article are affiliate links. This doesn't cost you any more than normal. Read our disclaimer for more info.
Vevor Smokeless Fire Pit Key Features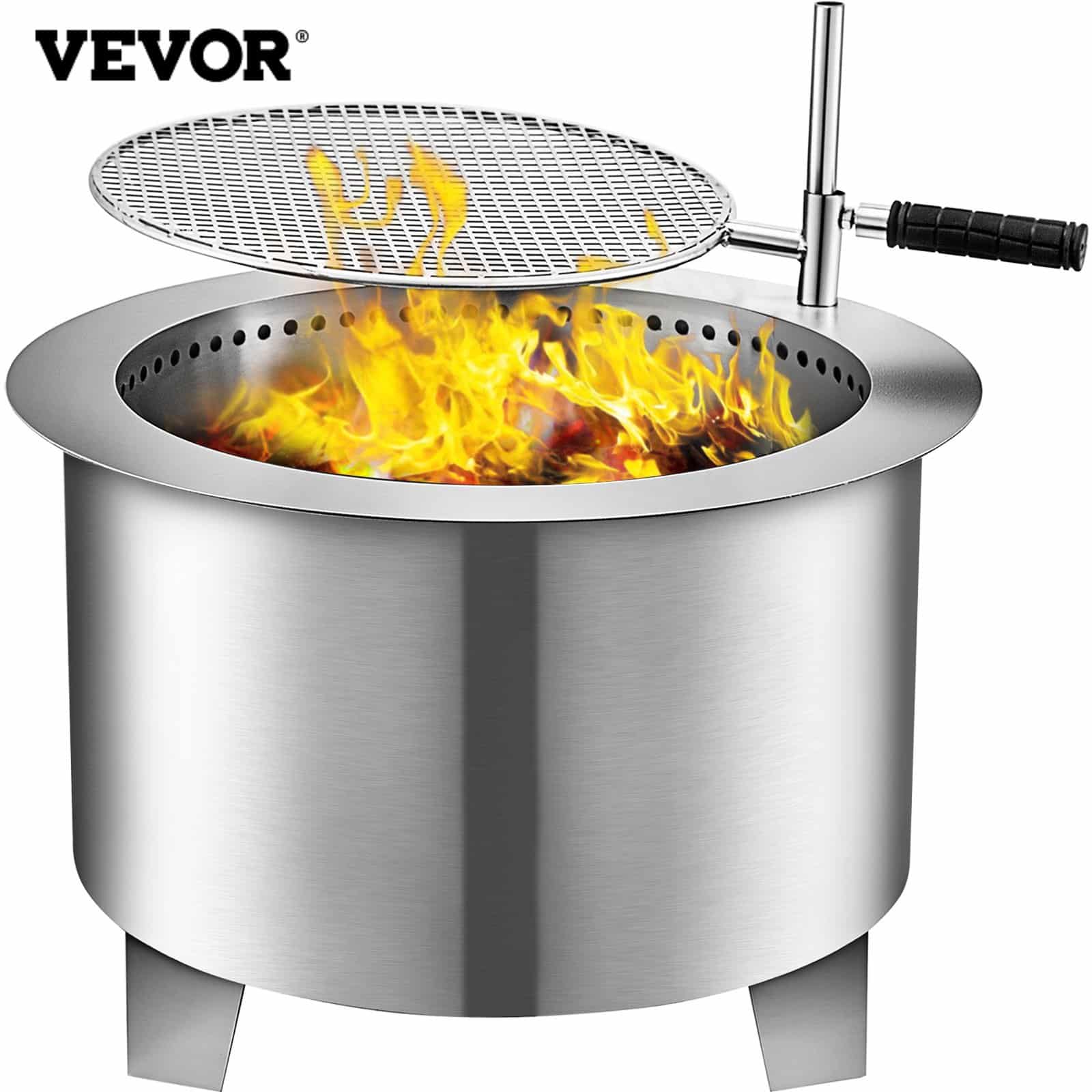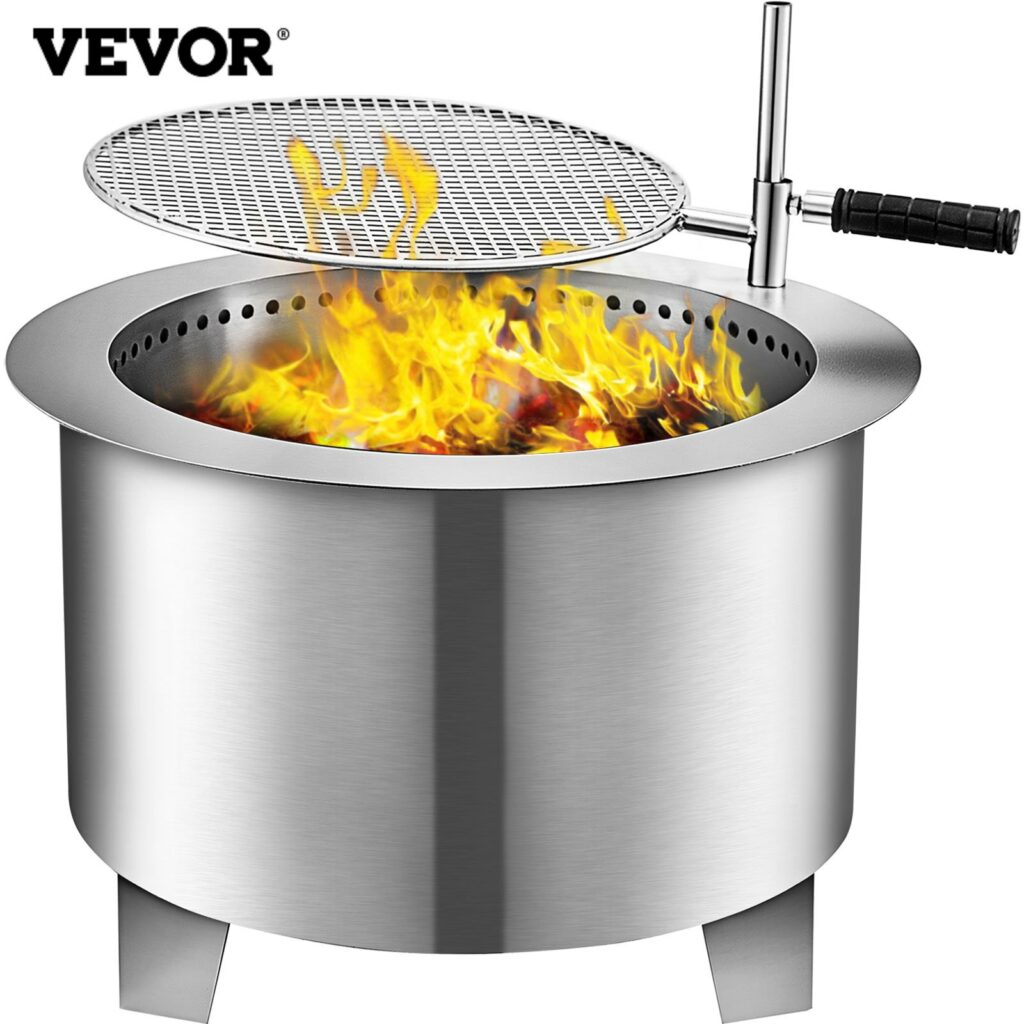 Pros
This stainless steel fire pit has a 16.9″ inner diameter. This is perfect for split firewood or charcoal. It stands 15.5" tall and comes with feet built in to keep it off the ground. I wouldn't recommend it, but I was able to put my hand under the fire pit, so it's definitely cool enough to place on a deck or patio.
It is built with 1.2 mm food-grade stainless steel, is double-walled, and feels very sturdy when moving around. The adjustable grill top felt a little cheap, as the handle fit on a little crooked and was a bit awkward to adjust up and down.
This fire pit is similar to the Solo Stove and Breeo in that it has holes in the bottom and top to allow air to circulate and provide a cleaner burn. All of the times I used it after the fire was hot, there was almost no smoke.
It also comes with a lid to safely extinguish the fire and protect the inside.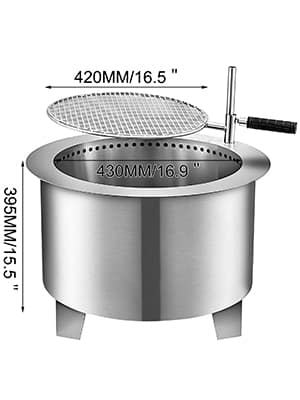 Design and Build Quality
The grill was well-packed in a sturdy box. It came undamaged and was relatively easy to assemble. As mentioned in the reviews, the screws that come to attach the handle to the lid are way too small. Luckily, for me, they are metric and I have no shortage of random bolts and screws in my garage. But, a quick trip to the hardware store will get you cooking. You will need an M4x8mm screw to get going.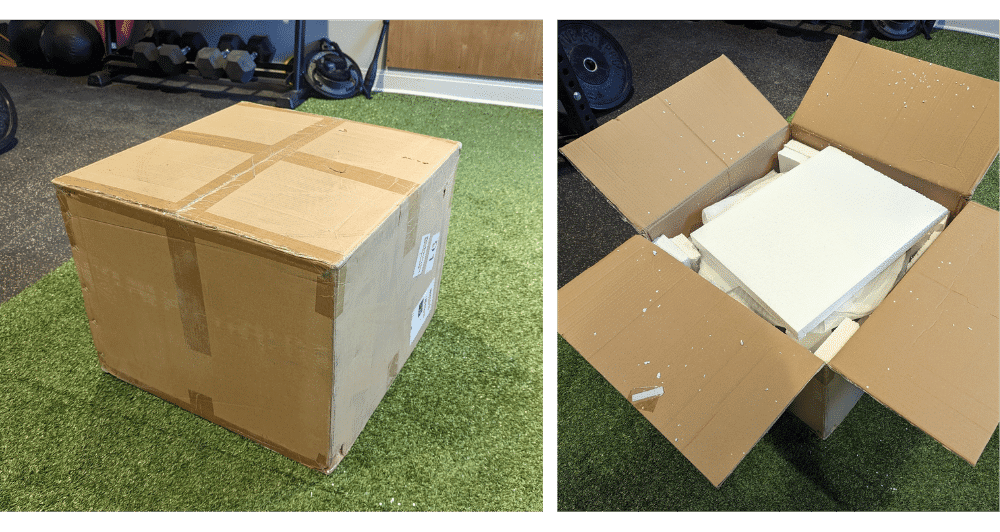 The only other thing to assemble is the adjustable column and grill top. This consists of installing a rubber grip, and a couple of wing nuts. Easy peasy. I'm not sure how long the grill top will last, it isn't cast iron or anything, and will likely warp over extended use.
My biggest gripe with the whole assembly was pulling the protective film off of the lid. It was cold out, so I used a hair dryer to help pull it up. It wanted to rip and come out in chunks, but once I got a good portion of it going, it came off a bit easier.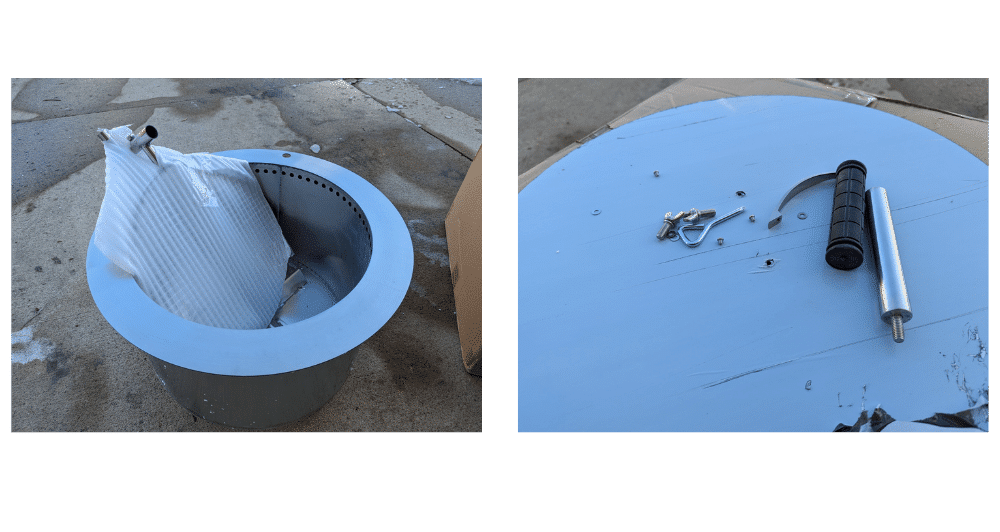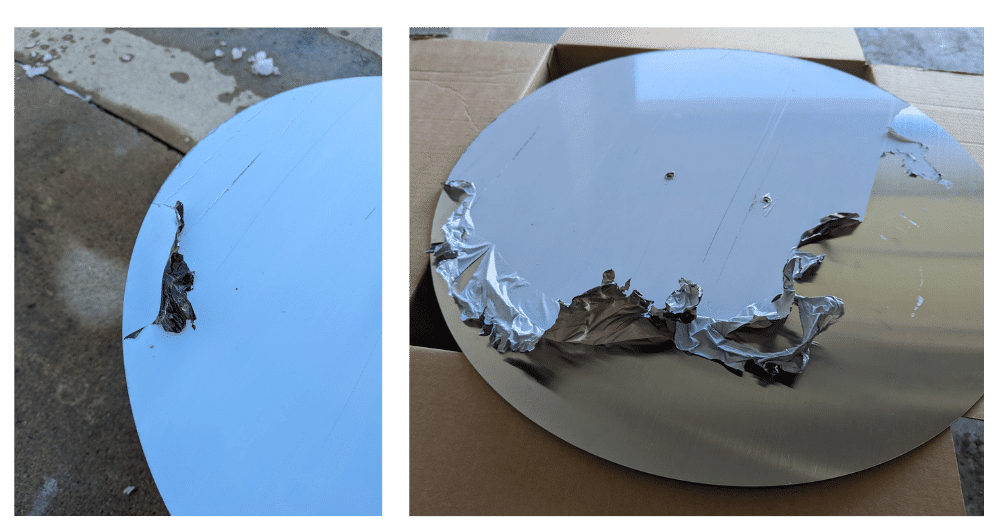 The rest of the grill seems to be well-built and feels very sturdy when used.
Performance and Ease of Use
I was definitely not a Boy Scout and usually rely on my Cajun Dragon to start fires. But this small fire pit was the perfect size for a small fire starter cube and kindling to get going. It's also just big enough for small split firewood.
It is pretty smokey when it first gets going, since it is a pretty small chamber, there's not a lot of room for air to circulate. Once the main logs were burning hot, the circulation vents did what they were supposed to and kept all of the smoke at bay.
The grill top is easily adjustable for both height and rotation. This is a significant advantage over my SoloStove. I can adjust how high my grill is by off the fire as I go, whereas my SoloStove is at a fixed height.
Its size and relatively light weight make it super easy to move around and store in a small space. It will be perfect to throw in the bed of my truck to take on camping trips, tailgating, or to the track.
I am a bit leery of how long the cooktop will last. I ran a fire for about 12 hours straight, with the grill top about 6 inches off of the fire. It did warp a bit in the middle, causing a slight bow, but it wasn't as bad as I thought it would be.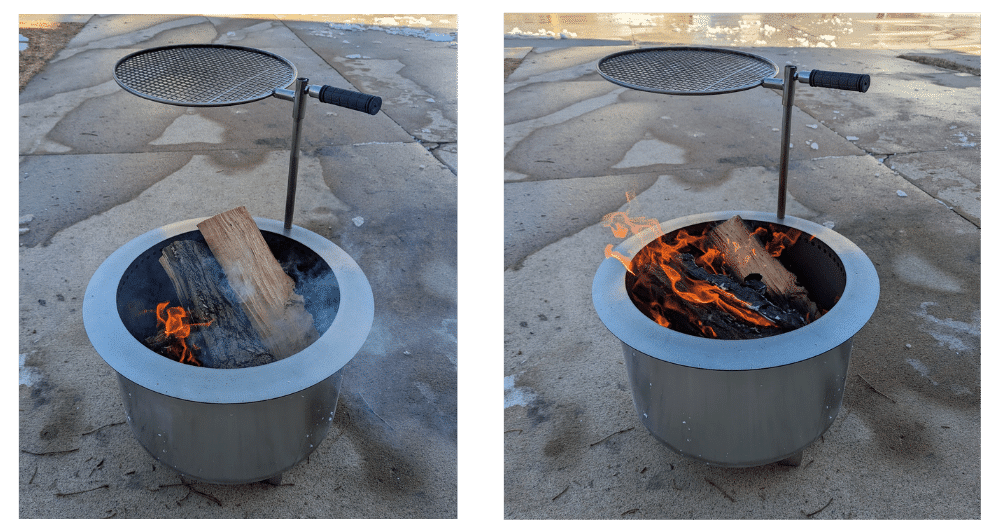 Other Vevor Options
Conclusion
The Vevor Stainless Steel Fire Pit is $249 at the time of writing (early 2023) which is a bit cheaper than the same size SoloStove ($259) and much cheaper than the Breeo at $399. Once you add in grill tops and bases, the Vevor is much less expensive.
I will still keep my SoloStove for home use, but the Vevor is definitely my go-to for traveling. Its lightweight, perfect size, and built-in cooktop make it the perfect fire pit and grill for my needs