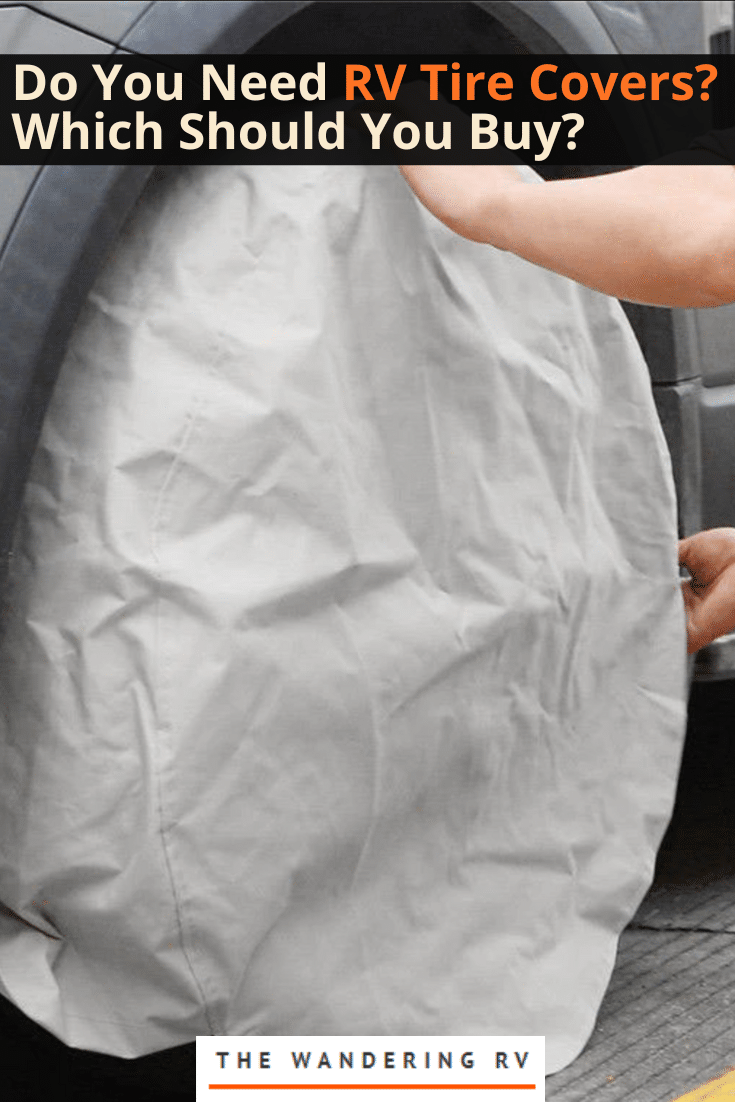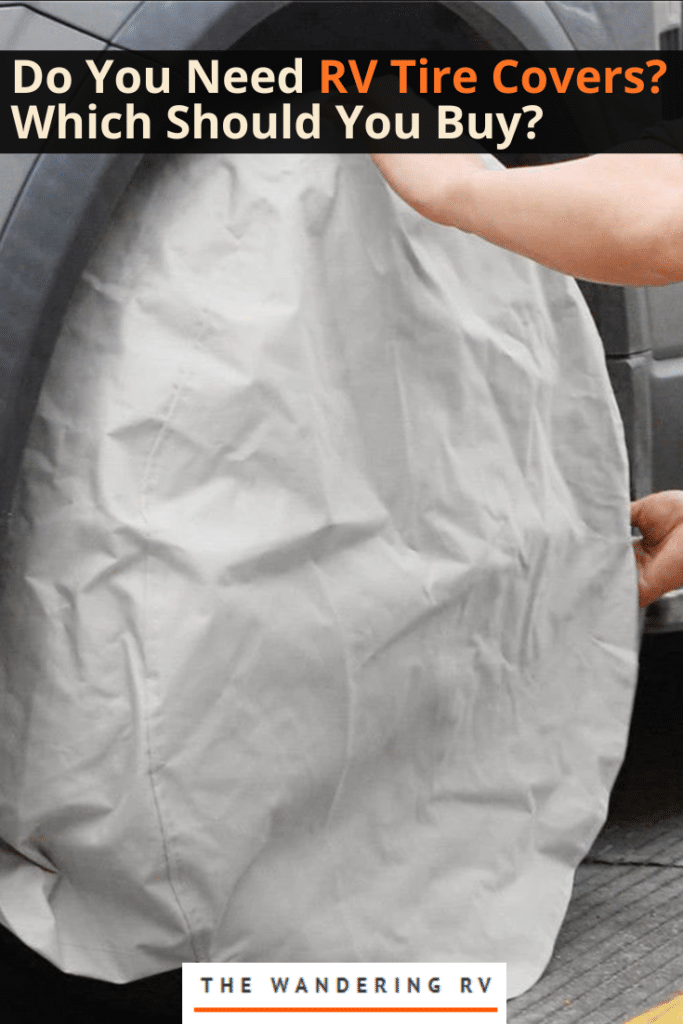 One of the things often overlooked about RVs is the amount of time they'll be stationary at a campsite or in a storage lot.
Lots of time spent stationary means your RV tires will be getting a lot of abuse from the weather and sunlight.
One of the best ways to protect your tires from harsh weather conditions and UV damage is by purchasing RV tire covers! But, are they worth it? Which should you buy?
In today's guide, you'll find out. Let's dive in!
Table of Contents
Do You Really Need RV Tire Covers?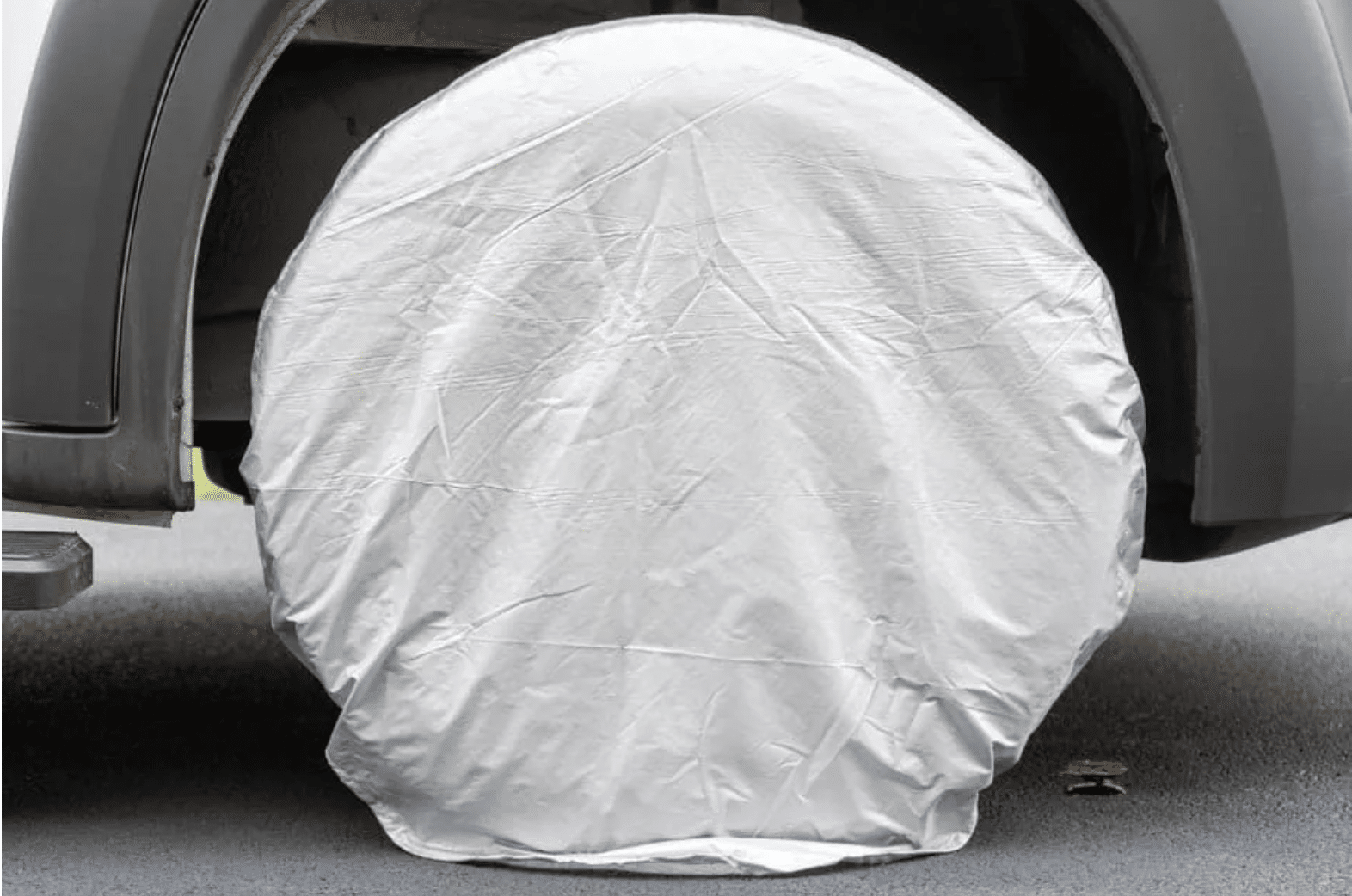 That depends – are you going to be traveling with your RV or will it be in storage for a while?
If you plan on leaving your RV at a campground or an RV resort, your RV tires should be covered and protected while stationary.
Simply put, tires are a very important part of your RV. If your tires start to suffer from sun damage, they could get very weak and be more prone to a flat tire or blowouts while driving (and we all know how expensive RV tires are – avoiding a tire blowout is very important).
However, if your RV will be in an enclosed RV carport or storage, you may not necessarily need to protect them with wheel covers. But again, if only the RV is covered by the carport (meaning just the tires are exposed to harsh weather, dirt, and debris) we do recommend all RV owners protect their tires with a cover.
Note: Do you keep a spare tire with you in case something bad happens while on the road? If so, we highly recommend you pick up a spare tire cover too!
What are the benefits of covering your RV tires?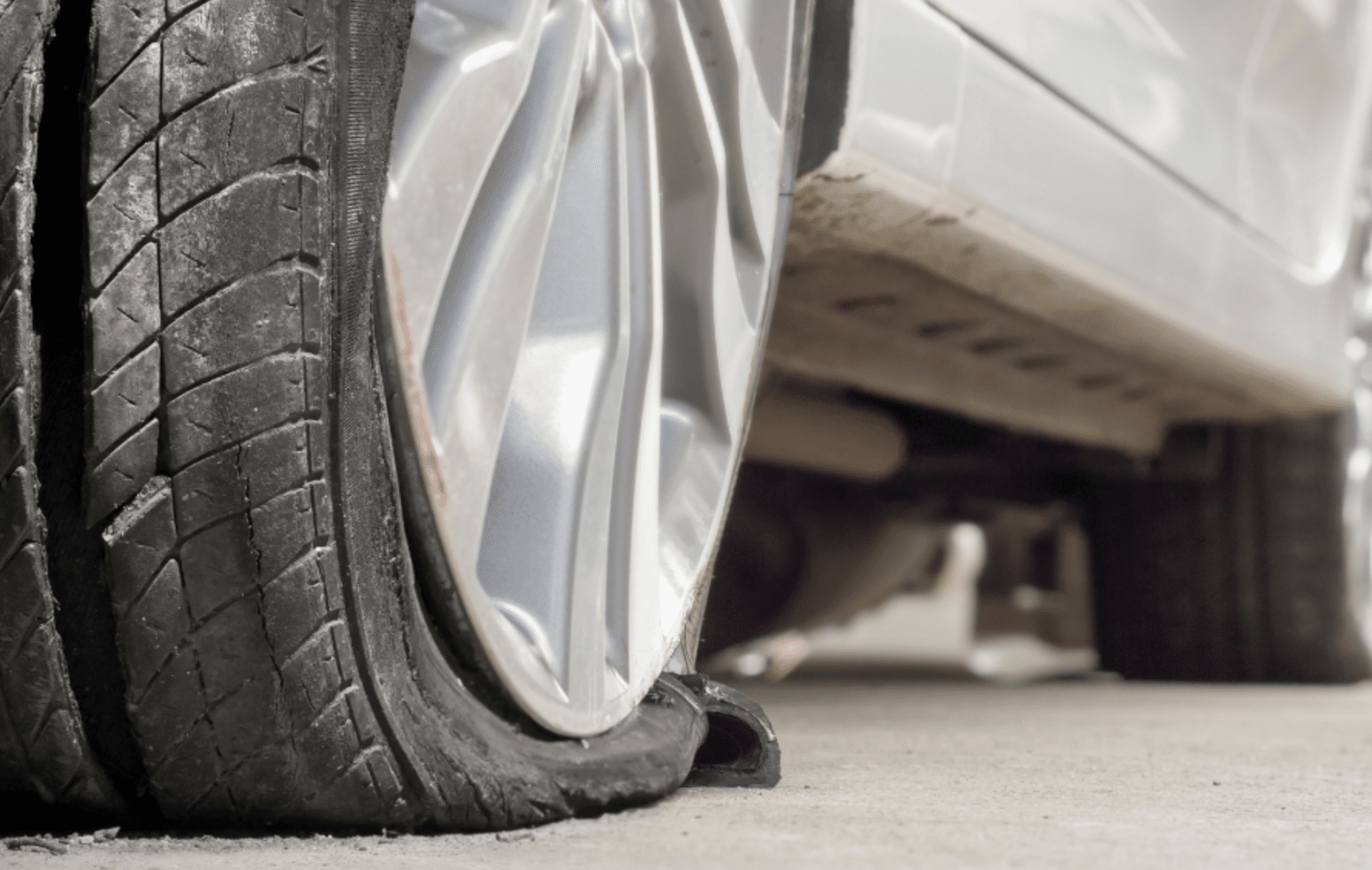 RV tire covers are able to protect your tires from harsh weather (such as rain, ice, and snow), direct sunlight, harmful UV rays, weathering, and dry rot. Over time, UV light can cause cracks in the sidewall, leading to slow leaks or tire failure. We know many RVers who have unfortunately had to pay for expensive RV tires because they weren't as careful as they should have been with their original tires.
Furthermore, RV tire covers not only protect your wheels from damage, they help keep your tires clean and free from dirt and debris!
Other ways to protect your RV tires from UV damage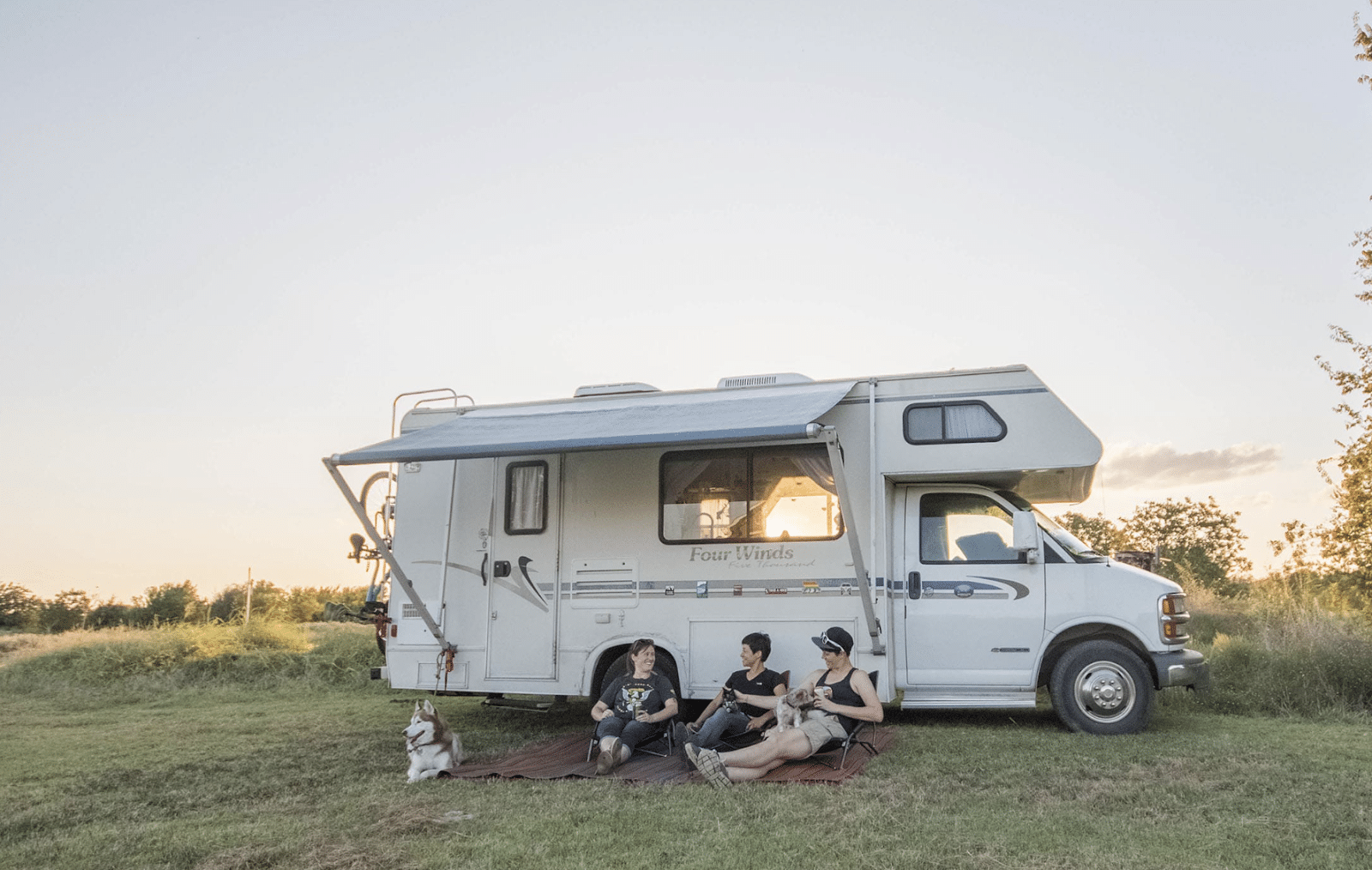 It's clear that RV tire covers are great, but they are quite expensive. While you could make your own DIY RV tire covers (more on that later), there are two other ways to protect your tires from UV rays and more.
Two alternative methods are:
Spray your tires with 303 – 303 Aerospace protectant can be used on any plastic, rubber, or vinyl surfaces like RV tires (and even RV slideouts). This protects your tires from UV light and will prevent cracking and fading overtime.
303 Aerospace Protectant
This protector spray repels dust, dirt, and staining while also helping to prevent fading and cracking
Use only on clean, dry surfaces
Apply every 3 – 5 weeks for maximum UV protection
Recommended


Keep your RV in a carport or storage – If you don't plan on using your RV for extended periods of time, consider putting it in storage or an enclosed RV carport. By doing this, you'll protect the entire RV from any and all harsh weather conditions.
Note: While the 303 Aerospace protectant is a great product, we don't recommend solely relying on that to protect your RV tires from damaging UV rays (especially if the RV wheels have been exposed to sun damage in the past).
For example, spraying it on brand new tires will be more effective than spraying it on RV tires that have sat in direct sunlight and have dealt with harsh weather conditions in the past. For older, used tires, we still recommend purchasing RV wheel covers.
The Best RV Tire Covers
Ready to purchase some RV tire covers? We're here to help you out!
Before we do, here are a few tips before we show you which RV tire covers are best:
Some tire covers come in a two pack, so make sure you're getting enough wheel covers for all tires!
We recommend purchasing light colored silver, reflective tire covers to reflect the sun rays and keep your tires cooler.
Make sure you're measuring your tire covers before purchasing – they're pricey and you don't want to go through the hassle of getting the wrong size!
Without further ado, here are four great tire covers on the market today!
1. Duck Tire Covers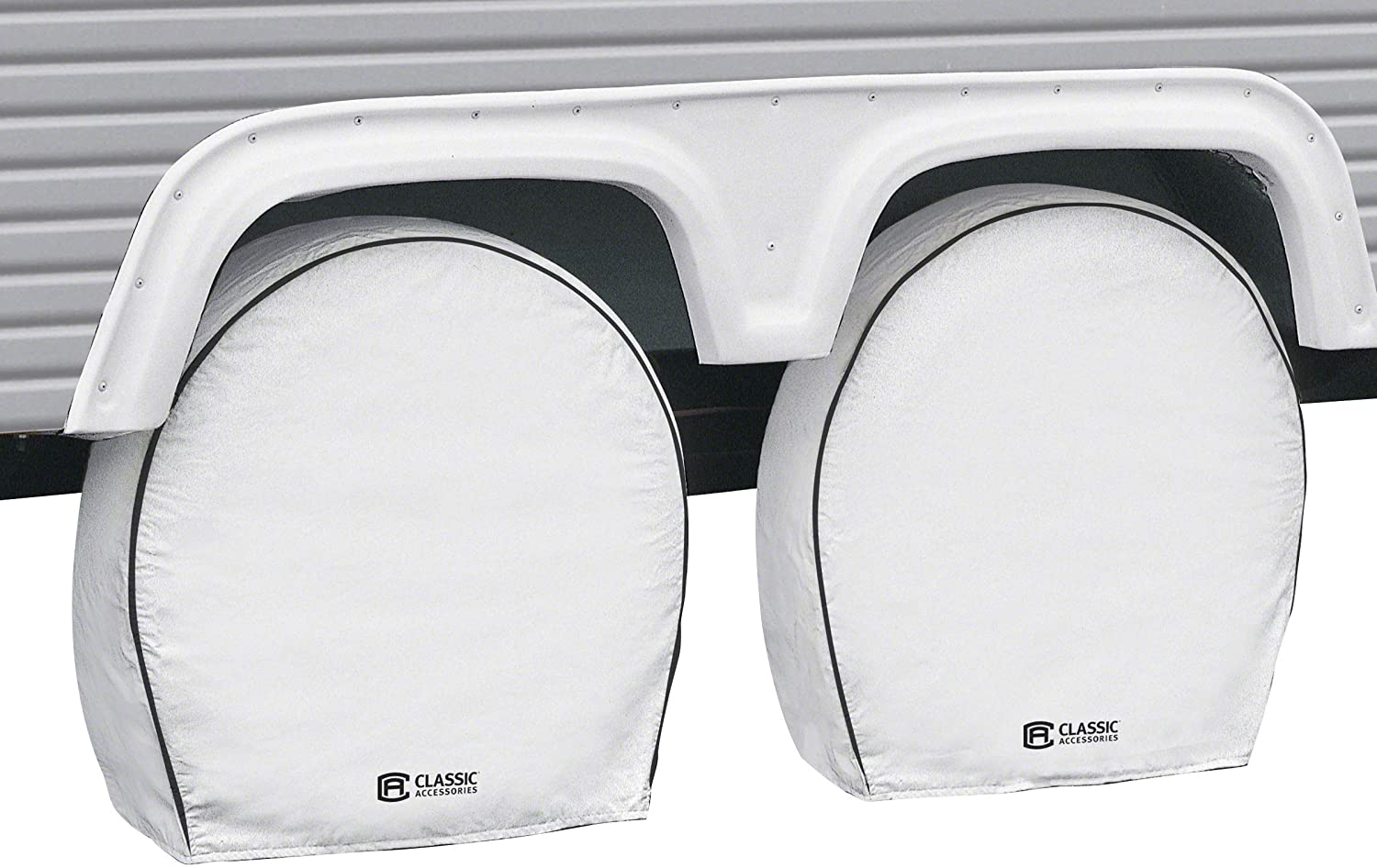 The Duck wheel covers are able to fit an RV tire between 24" – 27" in diameter with a maximum width of 8.5". This makes these tire covers perfect for smaller RVs and travel trailers! We love how these covers are able to fit multiple sizes, too!
Each cover is made from a vinyl, waterproof material and has a non-scratch backing that won't damage your tires. You also get a three year warranty should anything happen within that period of purchasing these wheel covers.
Note: Don't forget to purchase a spare tire cover, too!
Pros for Duck Tire Covers
Elasticized back panel for a simple, slip-on fit
Eyelets for added security
Waterproof vinyl construction
Cons for Duck Tire Covers
Slightly more expensive than competing RV tire cover brands
Some complain that they're cheaply made and that the grommets fall apart
Some say that they don't weather well
Duck Tire Covers
Fits wheels 24″ – 27″DIA
Water-resistant vinyl fabric
Elasticized back panel provides a custom-like fit
Recommended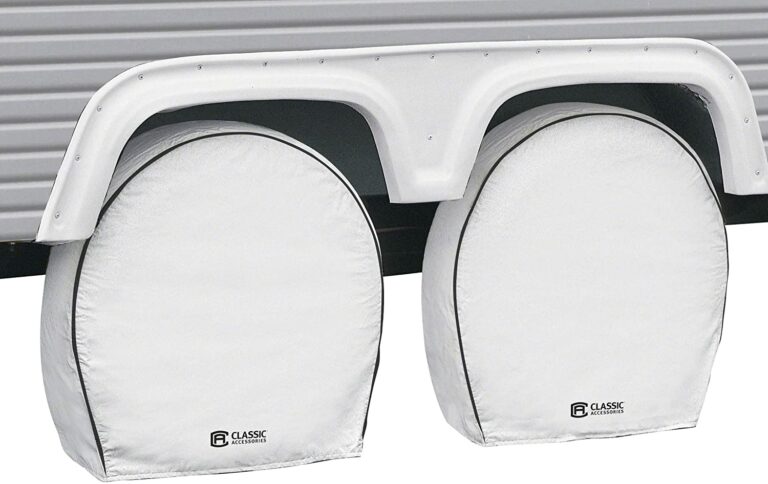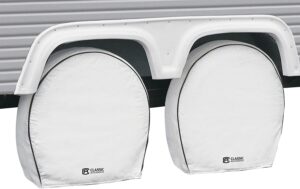 2. Kayme RV Tire Covers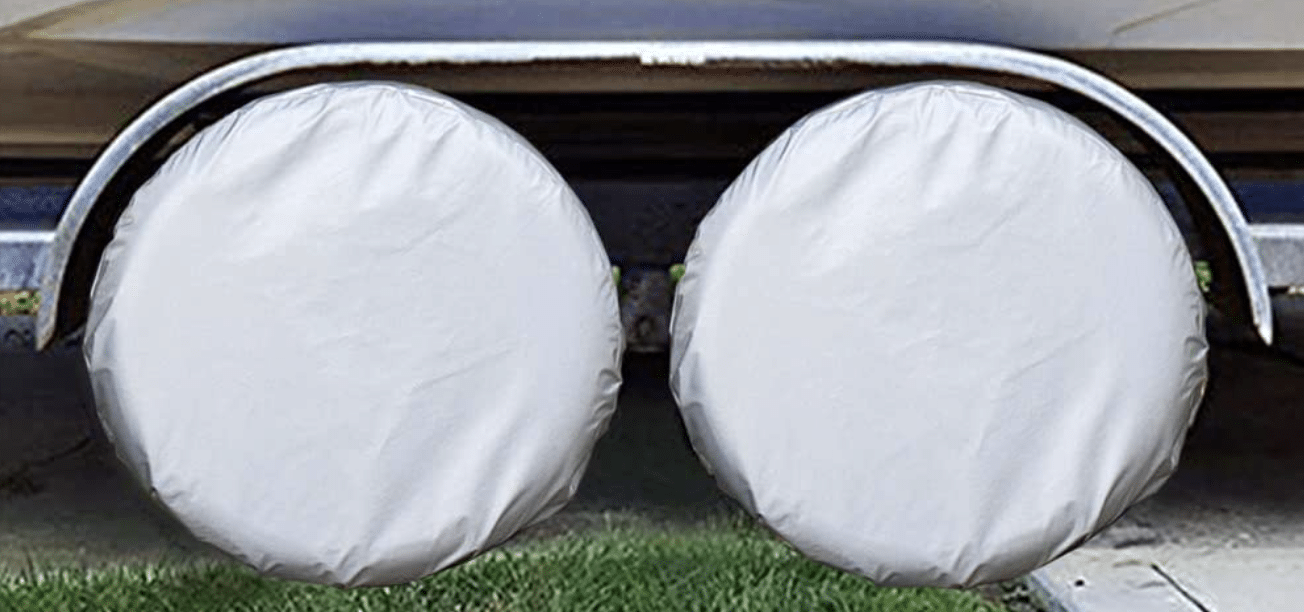 These Kayme RV tire covers fit extra large tires with a diameter between 33" and 35". They offer a four layer construction which goes as follows: polyethylene > aluminum material > polyethylene > cotton. We love how these covers are able to fit multiple sizes, too (and you get all four covers from Kayme).
The polyethylene helps to keep these wheel covers waterproof while the aluminum provides protection from sun damage. The cotton protects each RV wheel and extends their service life. These RV wheel covers also provide protection from dirt, corrosion, rust and extreme weather!
Note: Don't forget to purchase a spare tire cover, too!
Pros to Kayme RV Tire Covers
Multi-faceted protection
Hook design that keeps the covers even more secure
They come with a storage bag for when you're not using them
Cons to Kayme RV Tire Covers
Installation can be hard with the hook design as you'll need to lie down and reach behind your tires to secure the hooks in place
Some have had a hard time with these wheel covers staying in place
Some say that these RV wheel covers are incredibly thin and don't block sunlight as well as they're designed to
Kayme RV Tire Covers
Kayme RV tire covers are made of 4 layers heavy duty material
Protects the tire from sun damage, corrosion, and all types of weather when your vehicle is parked
Elasticized band and hook design for a secure fit
Recommended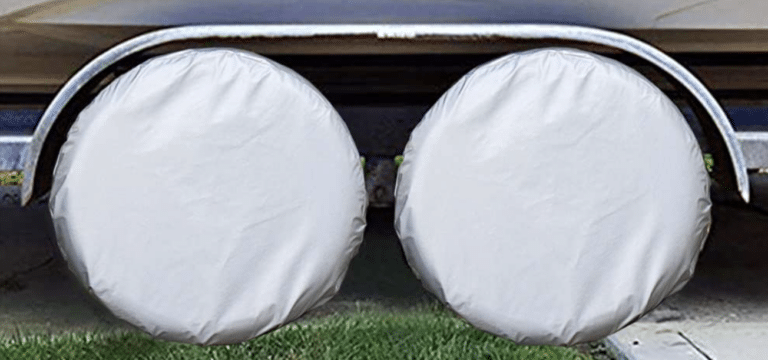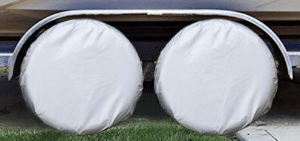 3. Camco Tire Covers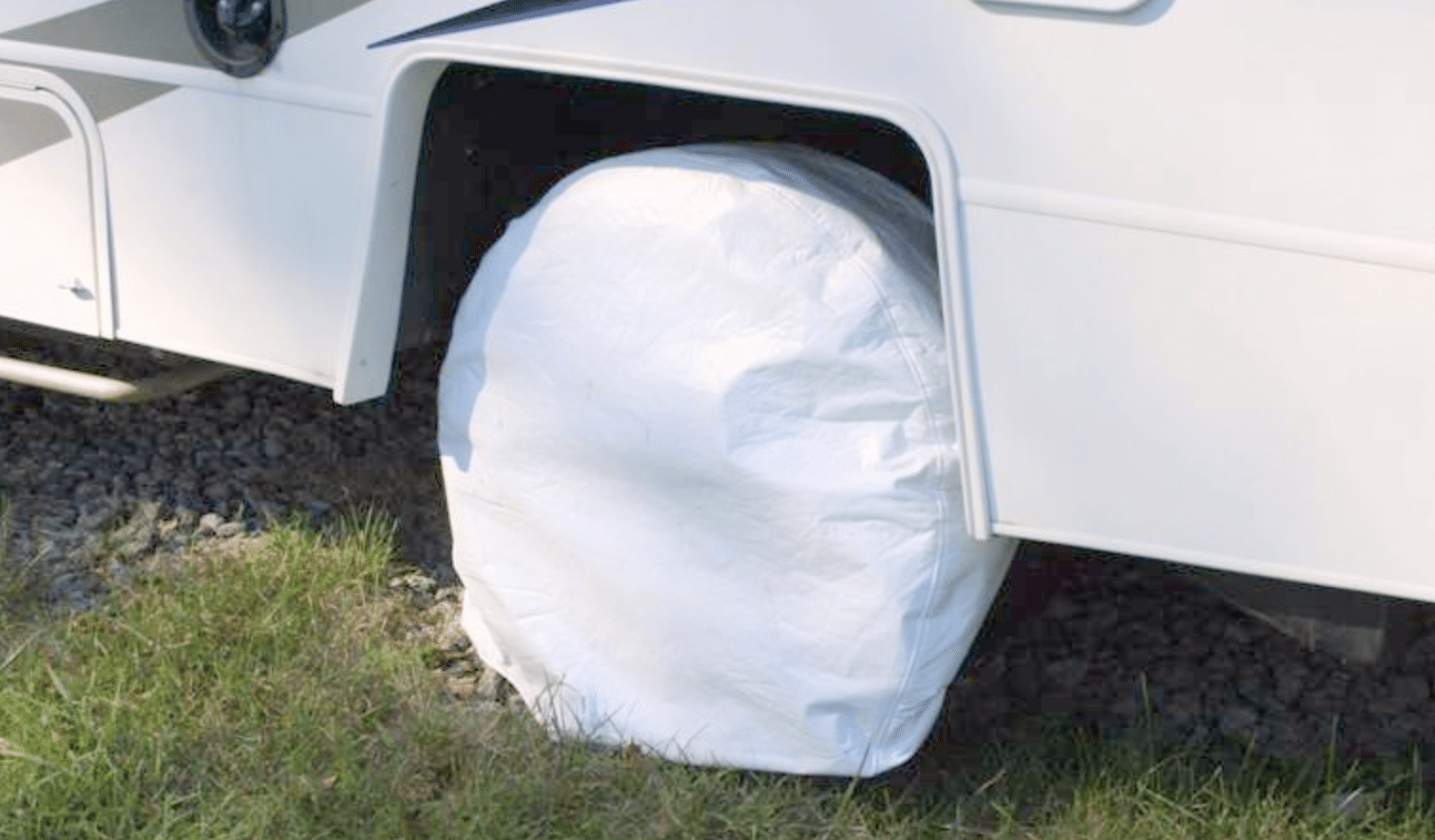 The Camco tire covers are designed to fit tires between 30" and 32" and come with a buckle strap security mechanism to prevent them from blowing away.
These RV tire covers protect your tires from rain, snow, dirt, debris, corrosion, and so much more. They're a great option when looking for a cheaper RV tire cover and will last for quite a while!
Note: Don't forget to purchase a spare tire cover, too!
Pros to Camco Tire Covers
The buckle and strap design provides added security to keep the covers in place
These covers are waterproof and protect your tires from all types of weather
They can be folded when not in use
Cons to Camco Tire Covers
The elastic band on the back of these covers can lose its elasticity over time
These wheel covers only come in a two pack
Some have had issues with them falling apart after a few months in the sun
Camco Tire Covers
Fits tires from 30″ to 32″
Protect the tires and wheels from sun, dirt, corrosion, and all types of weather while your vehicle is parked
Buckle and strap design for easy installation and removal
Recommended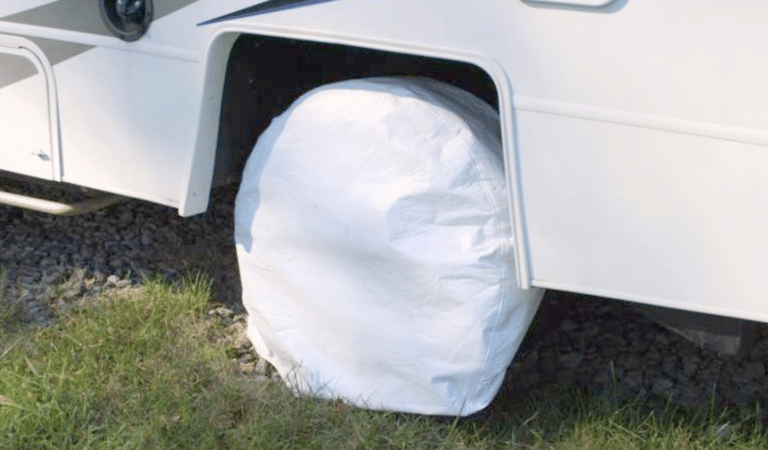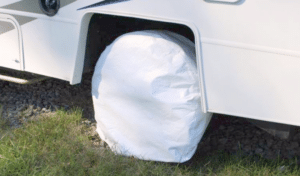 4. Classic Accessories Dual Axle Wheel Cover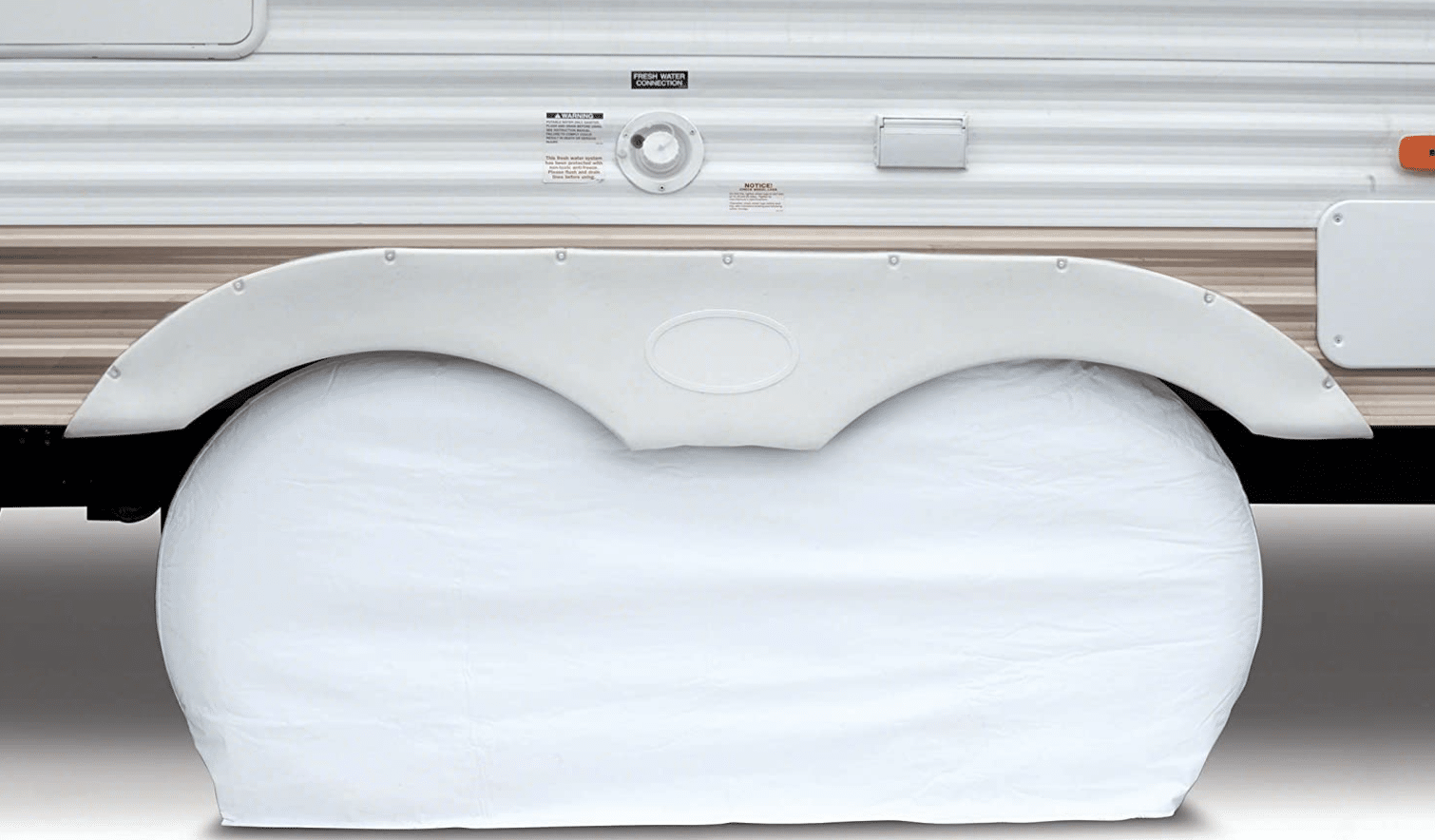 If you're looking for a tire protector that's able to cover two tires for a great price, look no rather than Classic Accessories dual axle wheel covers. These are designed to fit tires on dual axles with a wheel diameter between 30" and 33" (and a maximum of 8" in diameter).
They're made with a heavy duty, water-resistant vinyl material that's incredibly easy to clean if it gets dirty or muddy. The interior of these wheel covers contains a non-scratch material that won't damage your tires, too!
Pros of Classic Accessories Dual Axle Wheel Covers
These dual axle covers are perfect for extra large wheels
Comes with a three year warranty
The vinyl material on the exterior of this cover is easy to wipe clean
Cons of Classic Accessories Dual Axle Wheel Covers
These wheel covers are sold in a single pack, meaning you'll need to purchase two to cover wheels on either side of your RV
Rope is not included in purchase
Some have said that the quality of these tires are very poor
Classic Accessories Dual Axle Wheel Cover
Fits dual axle wheels 30″ – 33″DIA
Three-year limited warranty
Water-resistant vinyl fabrics and a soft, non-scratch backing protect tires and wheels from sun damage, rust, and dirt
Recommended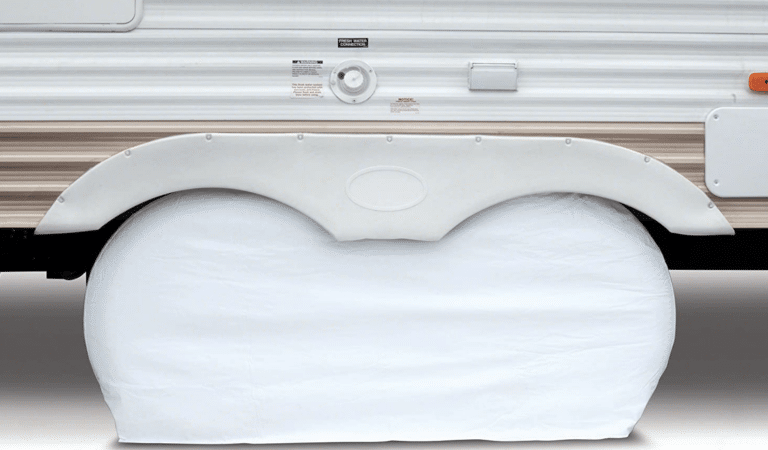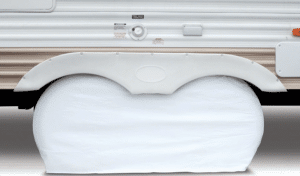 How to Make DIY RV Tire Covers
It's no surprise that RV wheel covers are expensive. A simple solution to this? Make your own! In truth, they may not look as nice as a store bought RV tire cover, but if your RV is in storage (or if you just don't mind them looking a bit wonky), the appearance might not make a difference to you!
Take a look at how the Pangani Tribe made RV tire covers for about $5 per tire:
To make these, they purchased a medium duty-tarp, a bucket of bungee cords, a tape measure, small razor, and some zip ties!
While this method isn't hard to do at all (and the YouTube video they shared is easy to follow and under five minutes long), we want to point out a very crucial step that you can not forget to do…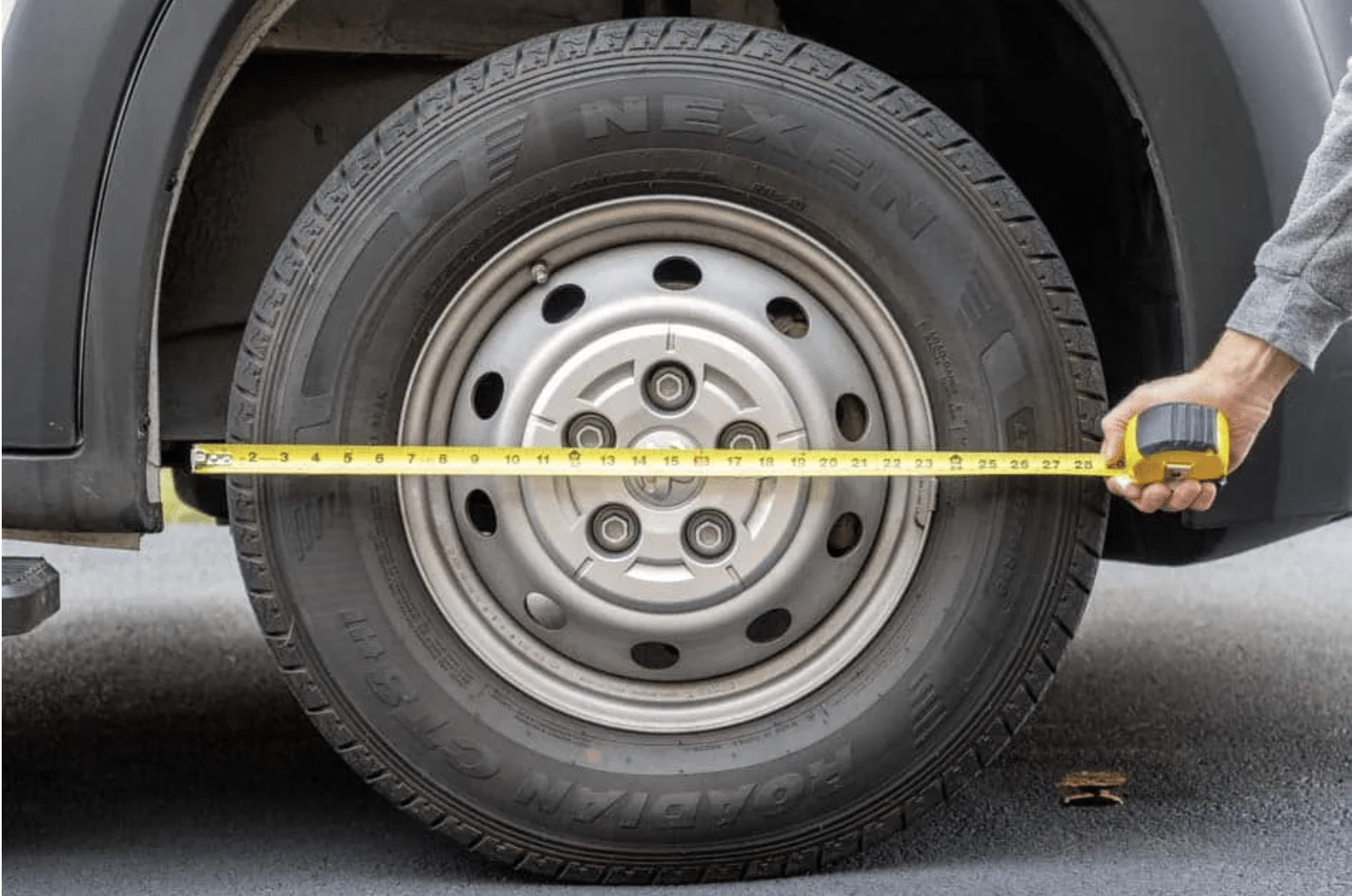 … measure your tires!
This way, everything matches up and you don't have too much slack from the tarp (you don't want them to fly up when the wind comes).
Check out this video to see how to properly measure your tires:
Want to make your own DIY tire cover? Here's what you'll need:
Medium Duty Tarp
UV resistant, waterproof, and weather proof
Has rust proof metal grommets
Tear-resistant material
Recommended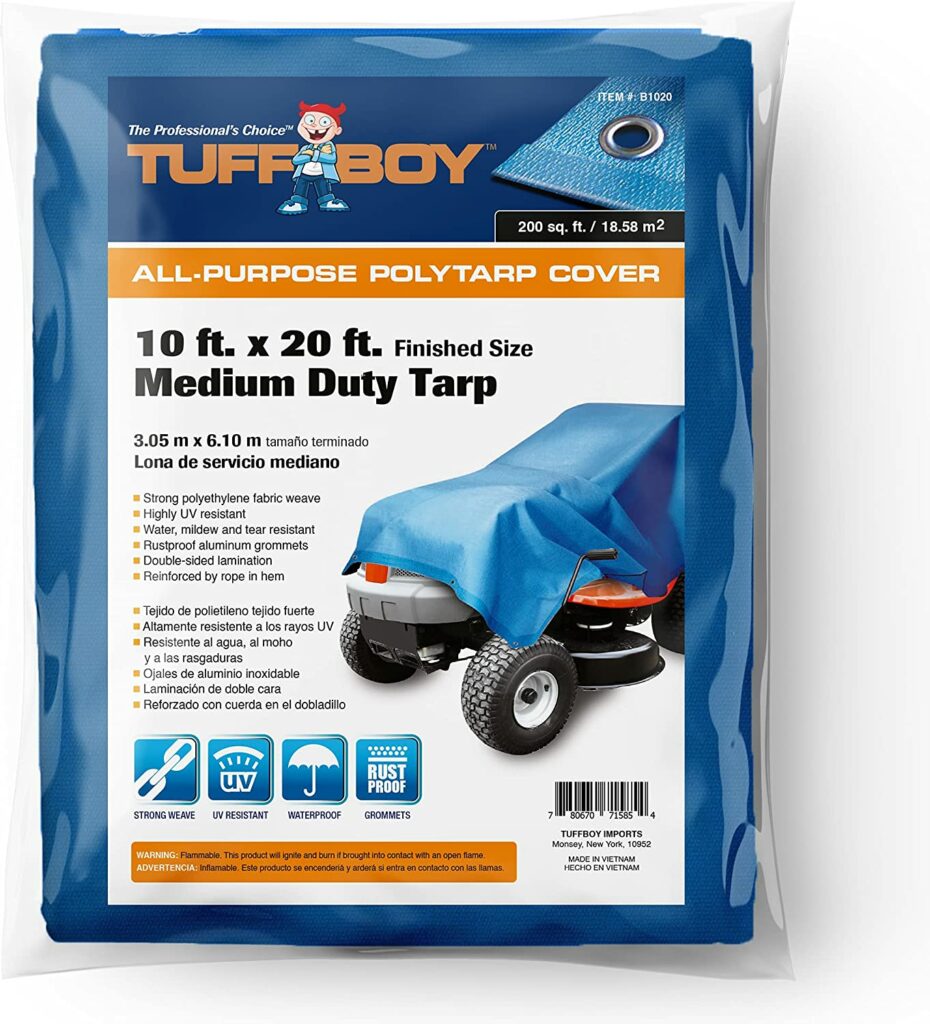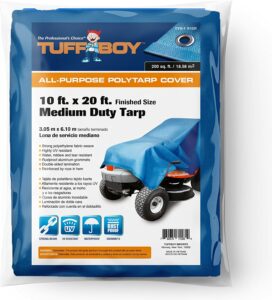 Cartman Bungee Cords Assortment Jar
Made of super elastic rubber rope, providing strong elasticity, strong and durable
The ABS-coated hook prevents your car from being scratched
Color coded by length, each color represents a size, and comes with a transparent jar that allows you to quickly identify the required length
Recommended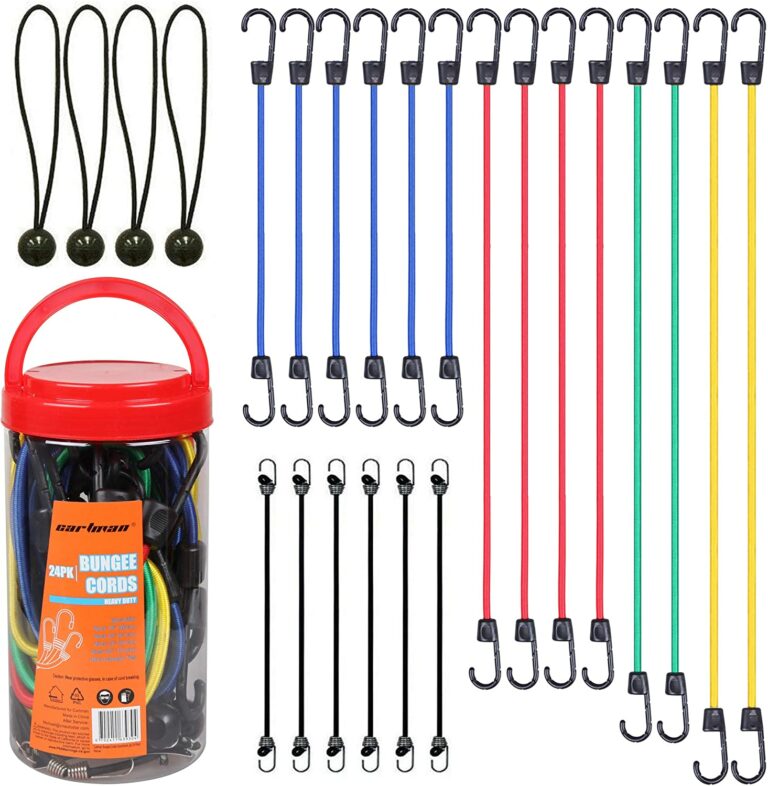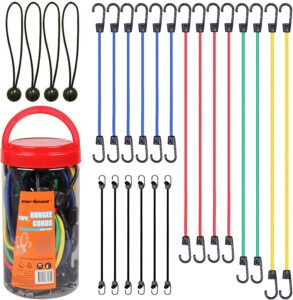 ZOUAHGN Tape Measure
Made of top rubber material for easy shock absorption
High-quality internal mechanism, heat-treated manganese spring, long service life, stable operation
The magnetic hook makes it easier to work alone
Recommended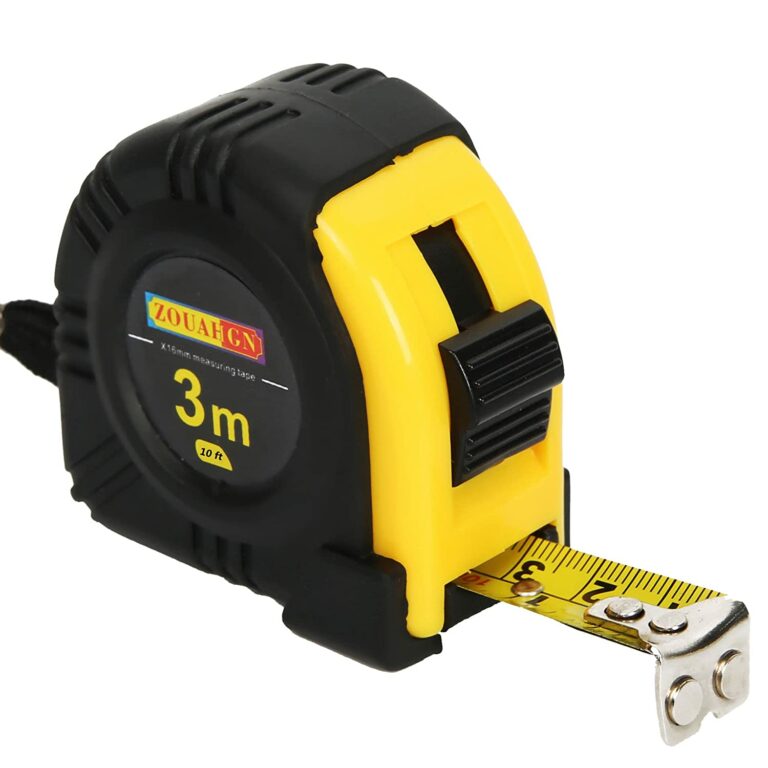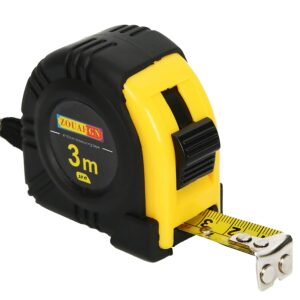 Retractable Razor Knife
Metal, durable design with rubber grip allows for a long lasting, extremely durable cuts
Blade easily retracts to lock safely within metal frame when finished using
Includes refill pouch containing 5 extra utility knife blades
Recommended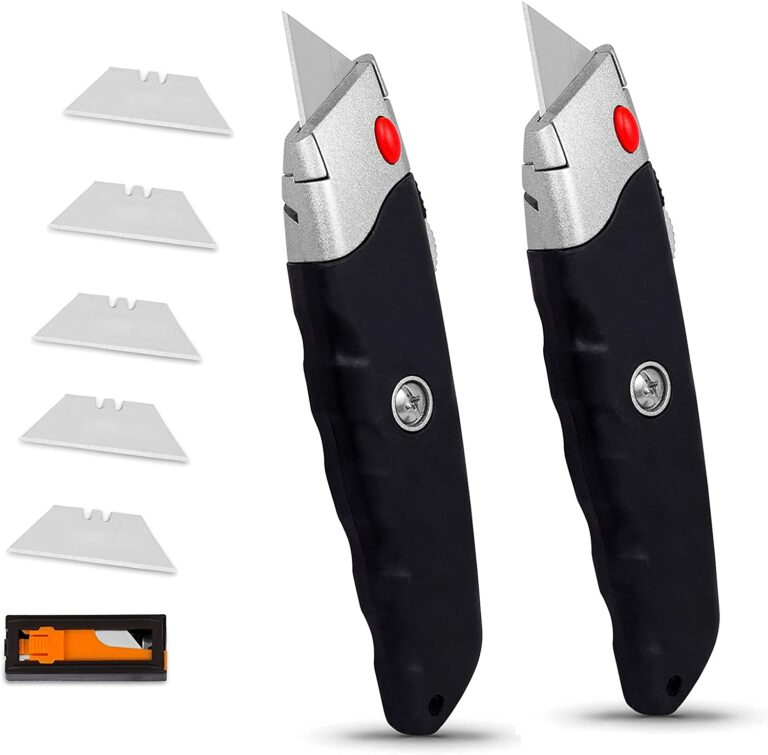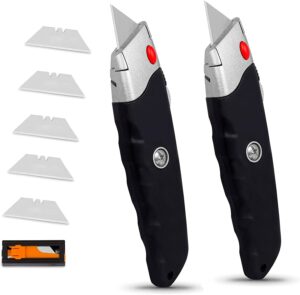 Nylon Zip Ties
Durable single-use plastic ties are rated with a 17 lb or 48 lb tensile strength
Nylon zip ties are constructed with fire resistant materials
Comes in a re-sealable container for convenient storage
Recommended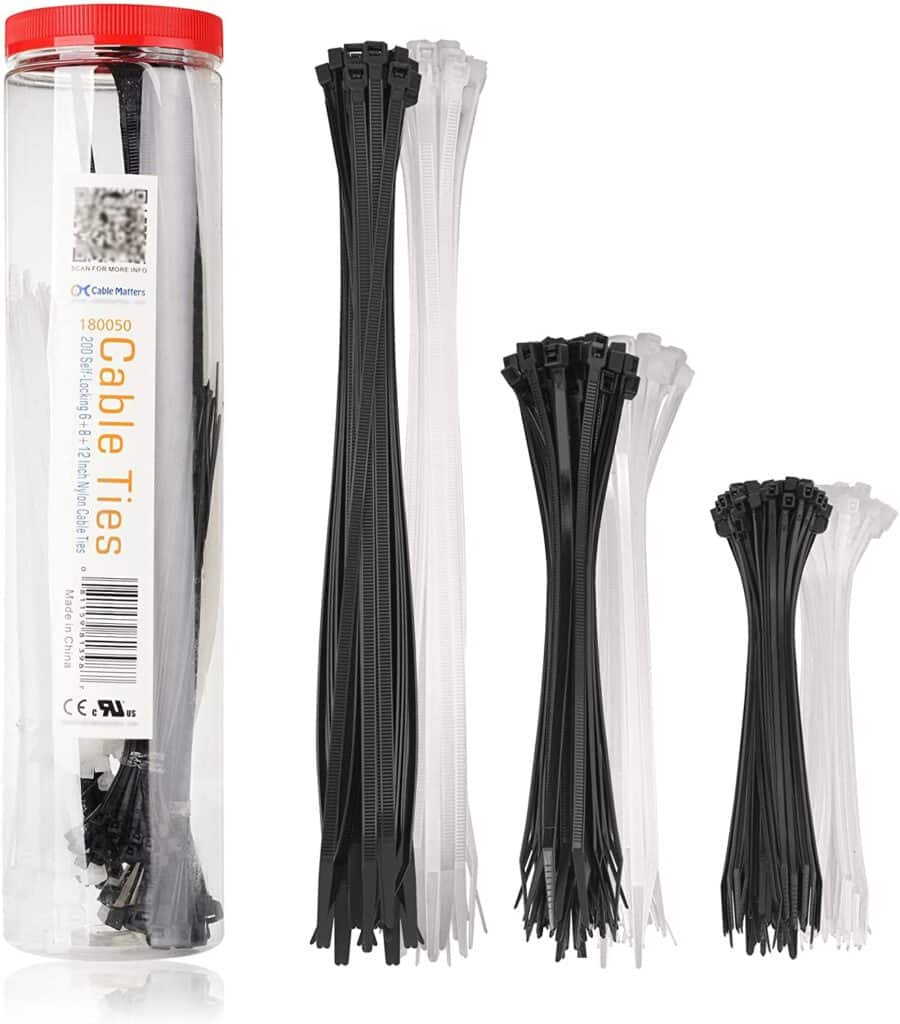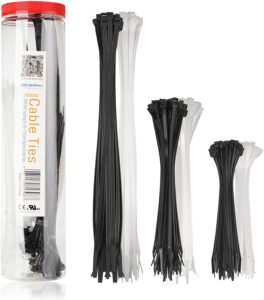 Final Thoughts
We hope this guide helped you to better understand why a tire cover is so important!
Do you use tire covers? What's your favorite brand? Let us know in the comments below!
Looking for more RV content? We've got you covered: