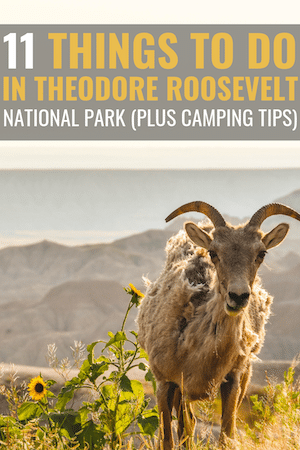 Theodore Roosevelt National Park is one of the most beautiful National Parks the US has to offer.
Below, we share the our 11 favorite things to do in Theodore Roosevelt National Park, as well as give some helpful camping tips for your stay!
I also want to give you some fun trivia on why Theodore Roosevelt National Park is named after our 26th President.
Let's dive in!
Table of Contents
Note: Some of the links in this article are affiliate links. This doesn't cost you any more than normal. Read our disclaimer for more info.
A Brief History Lesson…
Do you know why Theodore Roosevelt National Park is named after our 26th President?
It's a beautiful story, but has a lot of painful moments in it, too.
Teddy Roosevelt originally went to North Dakota in 1883 to hunt bison. After a successful hunting trip, he traveled back to New York (where he was born and raised).
He received a telegram that his first child was born (hooray!) and then, just a short time after, another telegram informing him that both his mother and his wife were sick.
His mother passed from Typhoid fever and, shortly after, his wife passed from kidney disease.
Roosevelt then wrote an "X" in his personal journal with the words "The light has gone out of my life".
If you've never experienced loss, it's one of the toughest things you've yet to encounter. I cannot imagine what Teddy was feeling during this time, losing both his mother and his wife.
He traveled back to North Dakota and thought of living out his days as a cattleman.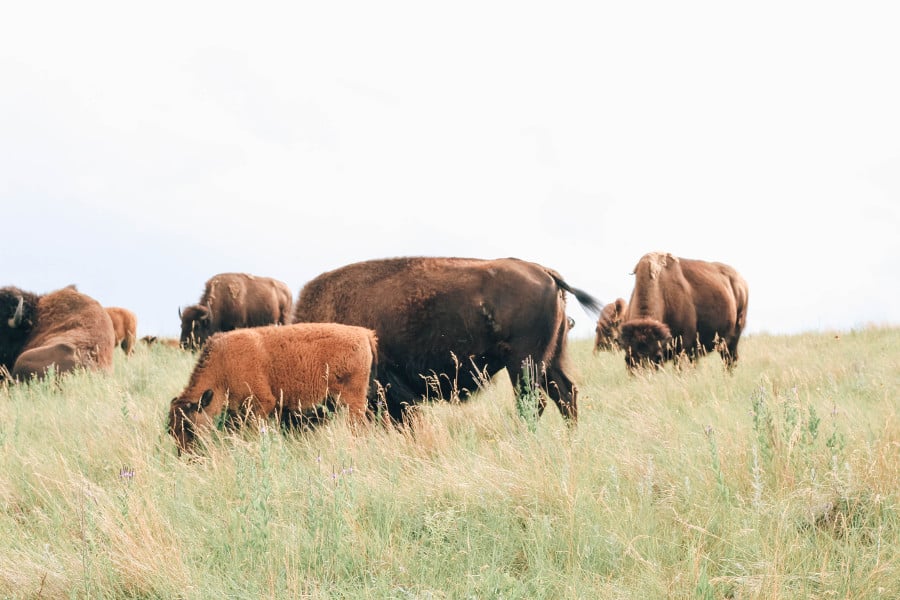 His first ranch (Maltese Cross Ranch) was too close to the town for him, so he purchased another (named Elkhorn) which was 35 miles away.
Teddy brought two of his close friends down from Maine (Bill and Wilmot) to help him manage his ranch.
Though, ranching isn't the best in the Badlands. After some time, he wrote to his sister that he planned on getting out of the ranching business, and sold his property to his two friends from Maine.
He passed in 1919, but his memory will live on forever (both through his stories and through the National Park). The United States Fish and Wildlife Service claimed the park in 1946 and named it after Teddy.
11 Things to Do In Theodore Roosevelt National Park
So, what should you do during your stay in the Badlands?
I'm glad you asked!
I've compiled a list of 11 things I think you should do – but honestly, this is just what I recommend and there are so many awesome things to experience during your stay in the park!
1. Walk Inside Teddy Roosevelt's Cabin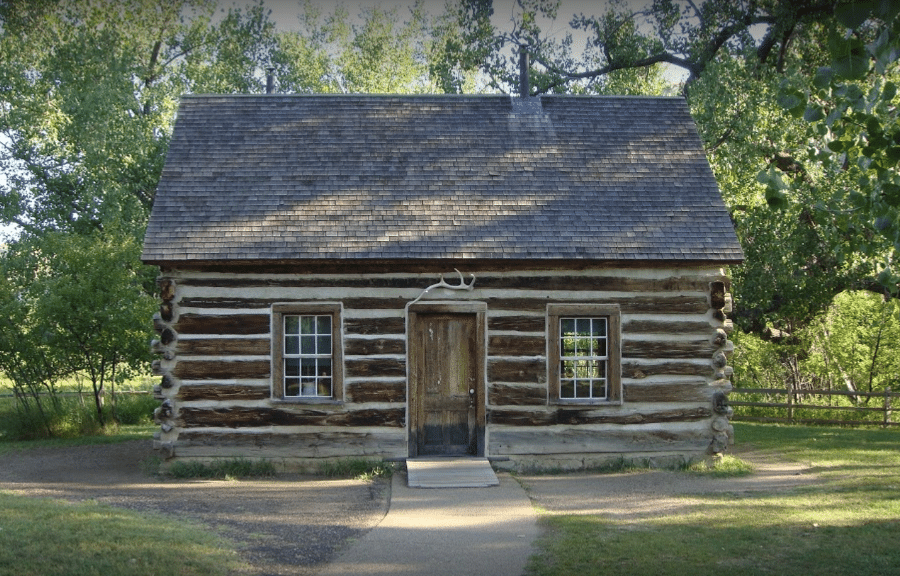 Maltese Cross Cabin belonged to Theodore Roosevelt before he became the 26th president.
I truly believe you shouldn't visit Theodore Roosevelt National Park unless you plan on diving into the rich history there (and what better way to do that than by walking into Teddy's old cabin).
2. Take a Drive On the Enchanted Highway
The Enchanted Highway is a self-guided 30-mile driving tour located on Route 21.
You'll see giant metal sculptures that were designed by a local artist, included a 51-foot sculpture of Theodore Roosevelt himself! The other sculptures are incredible too, but you'll have to see them for yourself to find out what they are!
3. Head to the Burning Hills Amphitheater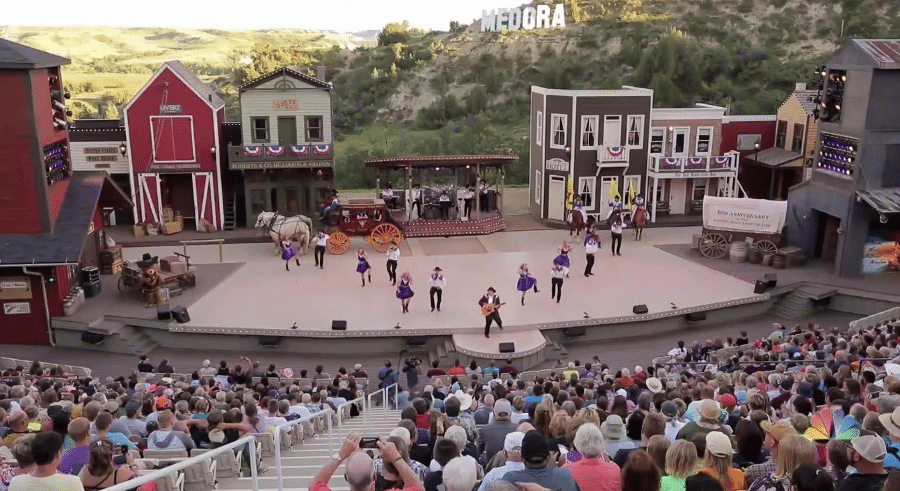 Located 1-mile west of Medora, the Burning Hills Amphitheater is known as one of the most beloved performing arts space.
If you've ever been to a concert or a play before, you've probably tried to get front row seats. While they're awesome seats to have, I'd try to get the middle or upper level seats at the Burning Hills Amphitheater (you'll get a beautiful panoramic view of the badlands that way).
4. Head to the Pioneer Trails Regional Museum
This museum isn't like most museums…
You're able to join the museum staff for local archaeological digs in summer!​
Or, if that isn't your style, simply walk through the fossil exhibit and lab while you're there!
5. Head to the North Dakota Cowboy Hall of Fame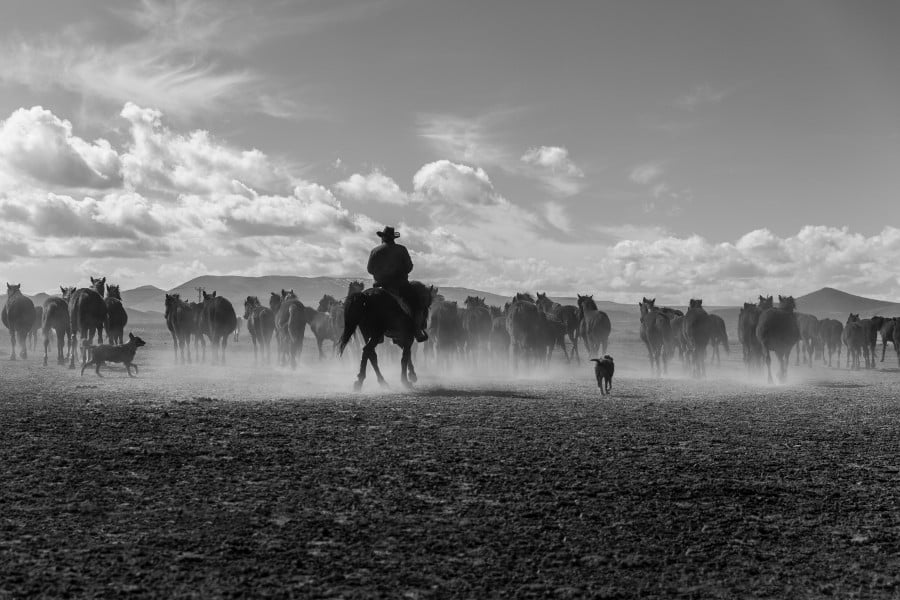 The North Dakota Cowboy Hall of Fame is huge!
It features six galleries (with rotating exhibits), hosts special events, and is dedicated to the horse culture of the plains.
It's a great place for both children and adults!
6. Visit the Elkhorn Ranch
If you want to visit Theodore Roosevelt National Park to learn more about our 26th president, I'd definitely recommend visiting the Elkhorn Ranch (where he had cattle on the open range).
There aren't any buildings on the property anymore, but the bricks in the ground show off where the original structures were.
7. Catch the Sunset On Buck Hill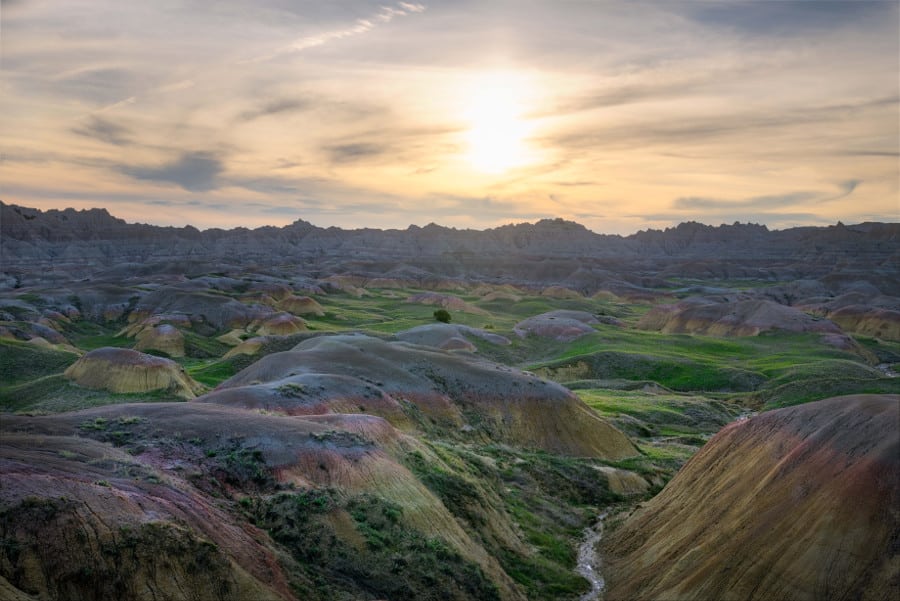 This 2,855 foot peak is one of the highest places you can get while in the National Park.
It provides a beautiful 360-view of the badlands and is known to be the place to go while chasing the sunset.
8. Go to the Sacajawea Trading Post
The Sacajawea Trading Post offers Lewis and Clark merchandise, various artwork, gifts, foods, Montana silver, and more!
You're sure to find a good souvenir while you're there!
9. Visit Prairie Fire Pottery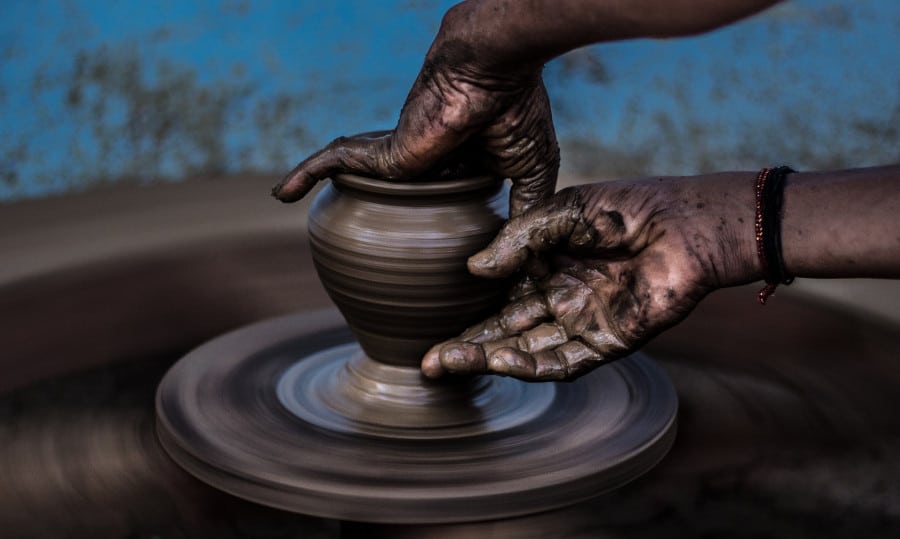 Want to bring home something truly unique? Head to Prairie Fire Pottery!
They make all kinds of awesome things – terra-cotta tiles, stoneware pottery, and more!
10. Go Fishing on the Little Missouri River
Catfish, northern pikes, goldeyes, and more are waiting to be caught on the Little Missouri River!
For out-of-state visitors, you have to purchase a permit to fish, but it's not a lot of money to do so! For three days it's $15, ten days it's $25, and for a whole year it's only $45.
11. Head to Western Edge Books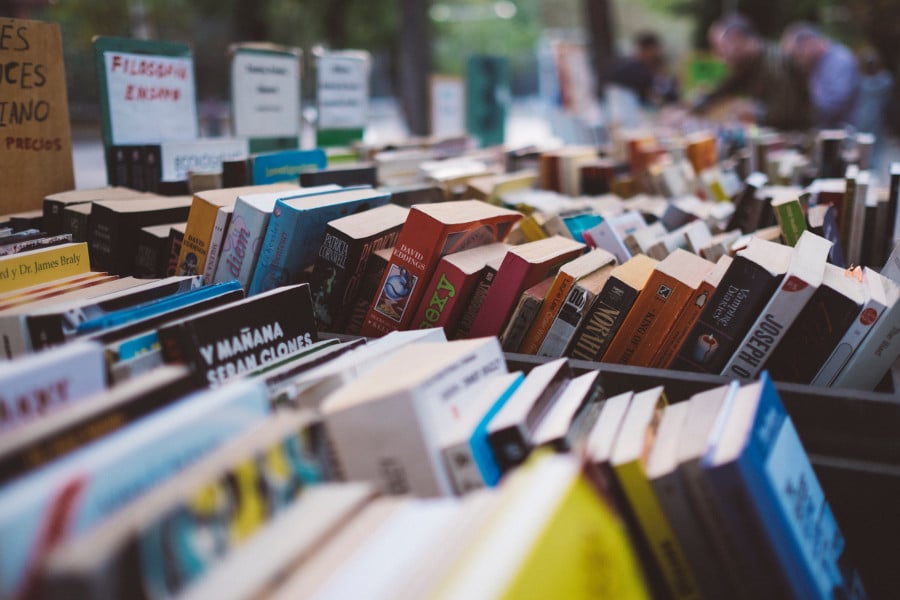 Before you leave the Theodore Roosevelt National Park, you should brush up on some of the culture and history surrounding the area.
You can find tons of information at the Western Edge bookstore! It'll be an awesome learning experience (and I promise it's not as boring as it may sound).
Planning Your Trip to Medora
Now you know of 11 awesome things to do in Theodore Roosevely National Park. Next up, we wanted to dive a bit deeper into when to go, where to stay, and more!
Best Time of the Year to Visit Medora
According to the NOAA (National Ocean and Atmospheric Administration), the best times to visit Medora is anytime between late May to September.
It's good to keep in mind that August is the busiest time of the year in Medora. Surprisingly, June isn't an incredibly busy month and I'd highly recommend going anytime from June to mid-July to get the most out of your trip.
Where to Stay In Theodore Roosevelt National Park
There may not be lodging in Theodore Roosevelt National Park but there are places you can stay just south of the park in Medora.
Badlands Motel
This western-themed motel is two short miles from the Burning Hills Amphitheater and walk-ins are welcome!
Mountain View Hotel
With kitchenettes, free WiFi, complimentary breakfast, and daily housekeeping, the Mountain View Hotel has it all! Not to mention, the staff makes fresh baked cookies daily to give to their guests (a huge score in my book).
Maah Daah Hey Trail
If you're interested in camping, the Maah Daah Hey Trail is for you! There are 10 campgrounds available (most with RV hookups) and the views are breathtaking.
Sully Creek State Park
Sully Creek State Park is another great place to stay (if you want to camp, that is). You'll also be able to canoe while you're there!
Cottonwood Campground
If you plan on going into Theodore Roosevelt National Park with an RV, I highly suggest staying at the Cottonwood Campground.
There aren't any RV hookups, but the views around this campground are gorgeous.
Don't own an RV? You can rent one!
Click the button below to rent an RV from Outdoorsy and get $50 off your first rental!
Tips For Camping in Theodore Roosevelt National Park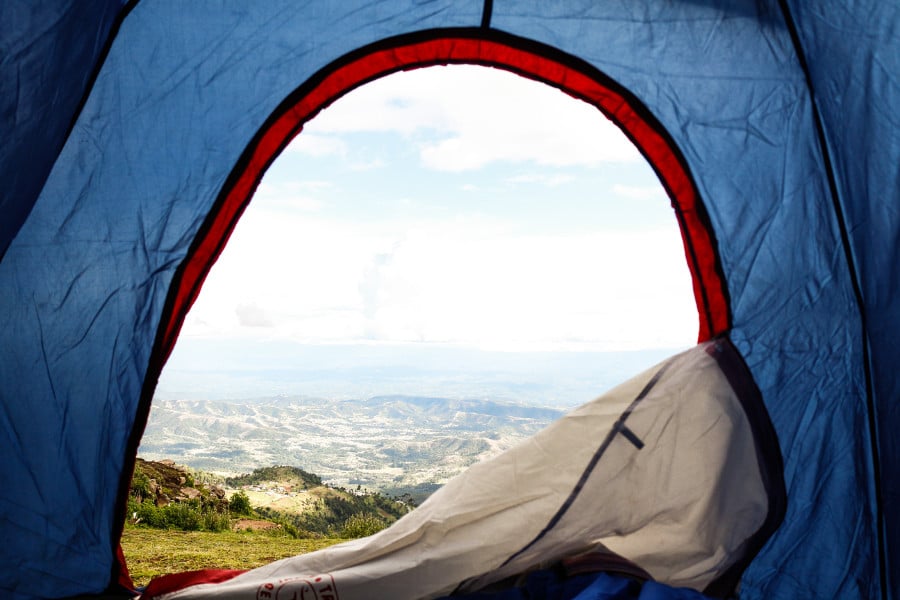 We're almost to the end!
Let's go over a few camping tips before we wrap this up though!
If you want to camp in the backcounty, you have to get a permit. You'll have 14 days until the permit runs out! Purchase a southern backcounty permit from the Elkhorn Ranch and a northern backcounty permit from the North Unit Visitors Center.
Do not disturb the wildlife! You could get into a lot of trouble if you do.
Fireworks are prohibited in the backcountry. So are pets, bicycles, and motorized vehicles.
Open fires are not permitted in the backcountry.
There are no approved drinking water sources in the backcountry. You'll need to bring your own water with you and drink it in moderation (or carry more in your backpack).
Printable Map of the Park
Want to skip the visitors center altogether? Print out this map before you go!
Or, print this one to mark down where you want to go so you don't have to draw all over the maps you buy from the visitors center 🙂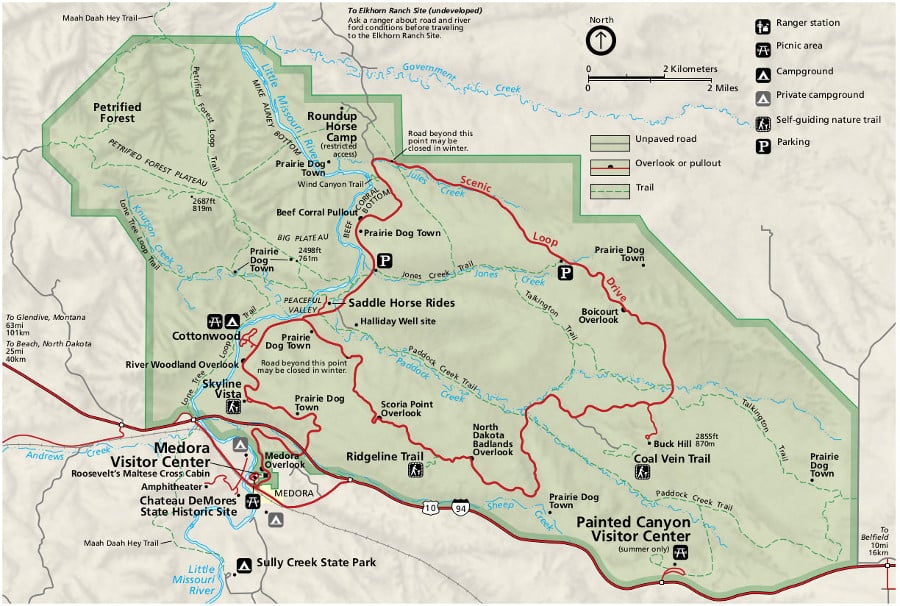 We hope you have the best time in Theodore Roosevelt National Park!
Have you been there already? What was your favorite thing to do? Leave us a comment below and, as always, happy camping!