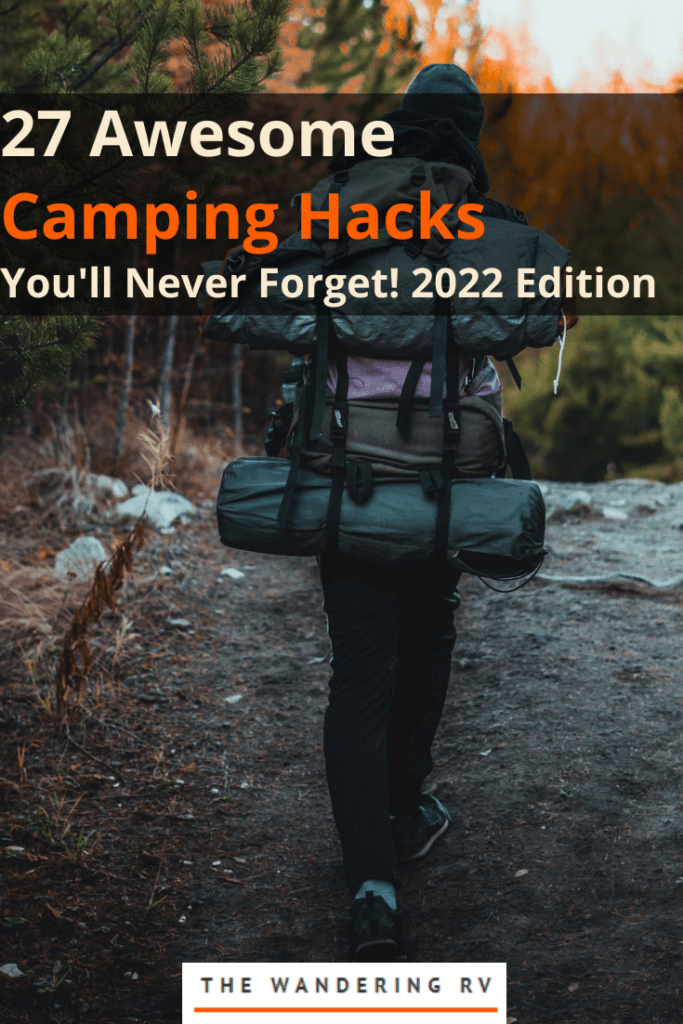 Setting out on a camping trip soon and want some cool camping tips to have as much fun as possible? Maybe you just want to impress your fellow campers (we've got some camping quotes for that)!
Either way, we've compiled a list of the coolest camping hacks you've ever seen. Some of them are sure to be "Why didn't I think of that?!" moments!
Let's dive into these awesome camping hacks, tips, and tricks!
Table of Contents
27 Wicked Cool Camping Hacks
There are tons of camping tips and hacks out there, but if you ask us, these are the only ones you really need:
1. Prep meals at home
With all of the camping recipes out there, it's easy to get overwhelmed. People aren't just making hot dogs over the fire anymore!
By prepping your meals at home, you not only save time while camping, but you save space in your cooler! Check out our article on the best camping meals here!
2. Line your backpack with a garbage bag to keep contents cry
Every seasoned camper knows that you can't predict the weather – and Mother Nature can be a bit temperamental sometimes. While you don't typically have to worry about this when you're inside your tent, you do have to worry while hiking (or walking) to your campsite.
Out of all the camping tips and tricks on this list, this one is one of the most important. Line your backpack with garbage bags to prevent your dry clothes from getting wet!
3. Store spices in tic-tac boxes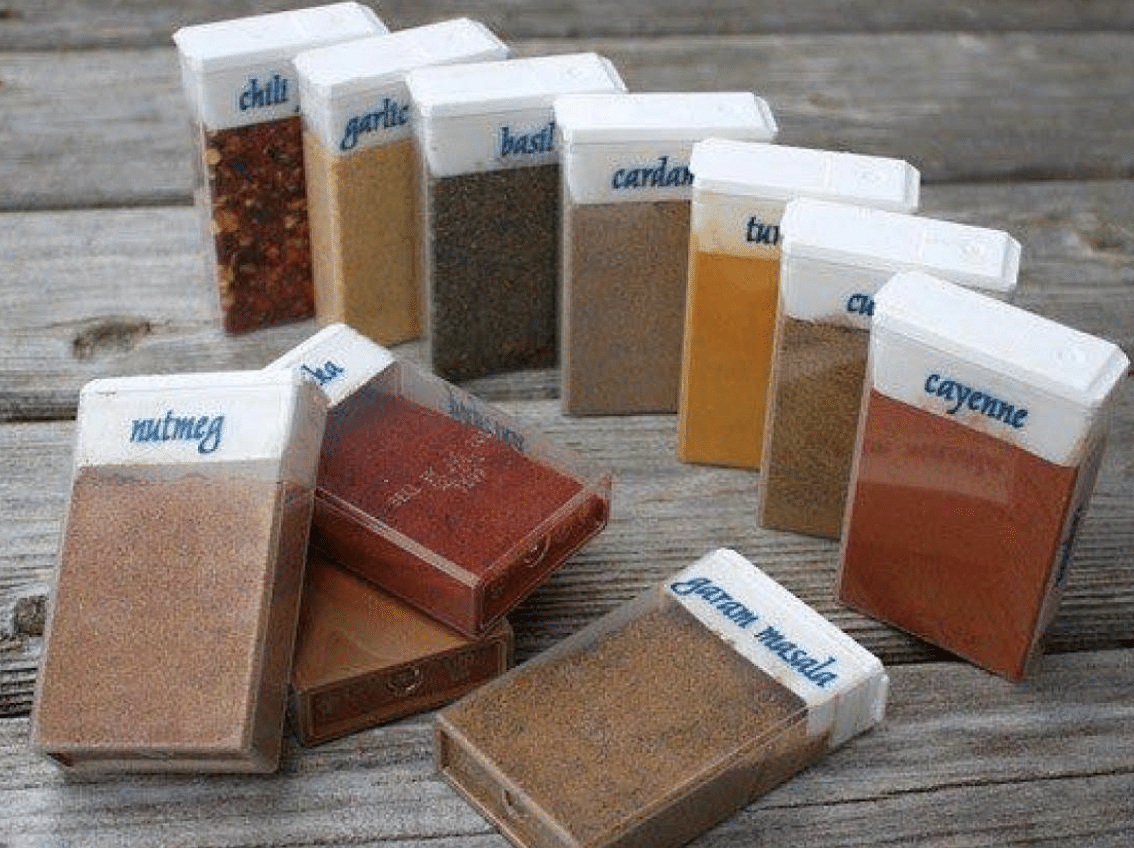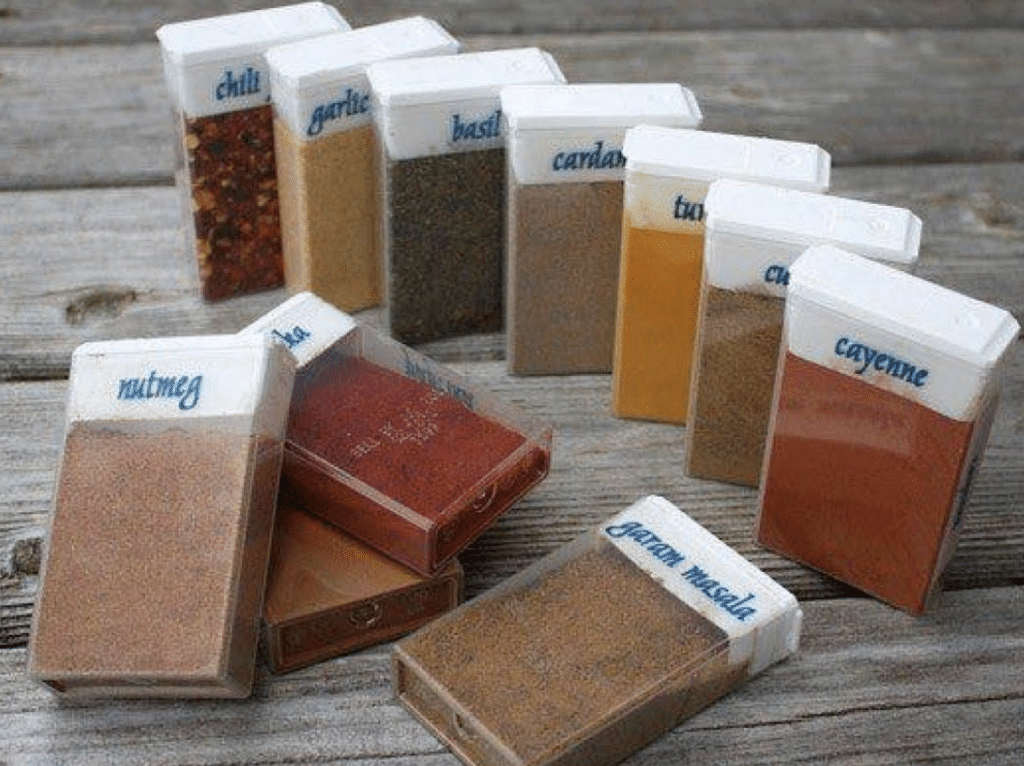 One of the common misconceptions about camping food is that it's all the same. Hot dogs, hamburgers, s'mores… the usual!
Did you know that there are tons of camping recipes out there? Your food doesn't have to be repetitive or bland just because you're on a camping trip! That's where these tic-tac boxes come in.
You can bring whatever spices you want – salt, pepper, chili flakes, cinnamon… the list goes on and on. This will make everyone at the dinner table excited for food (cold or not)!
4. Turn pill bottles into mini first aid kits
If you're looking for a way to save space, we highly recommend using a prescription bottle as a mini first aid kit! Some things you could include inside of it would be:
Assorted-sized band aids
Alcohol wipes
Acetaminophen (or any other medications you use frequently)
Silica gel pack
Safety pins
A multi tool
… and more!
We also recommend wrapping the outside of the prescription bottle with duct tape! You never know when duct tape might come in handy!
5. DIY your own lantern with a gallon jug
Whether you need an extra lantern at night or you forgot to bring your portable lanterns, you're in luck! You can make your own lantern out of a headlamp and gallon jug. Simply strap your headlamp around the gallon jugs with the light facing inwards and turn it on.
6. Bring bread tags to hang clothes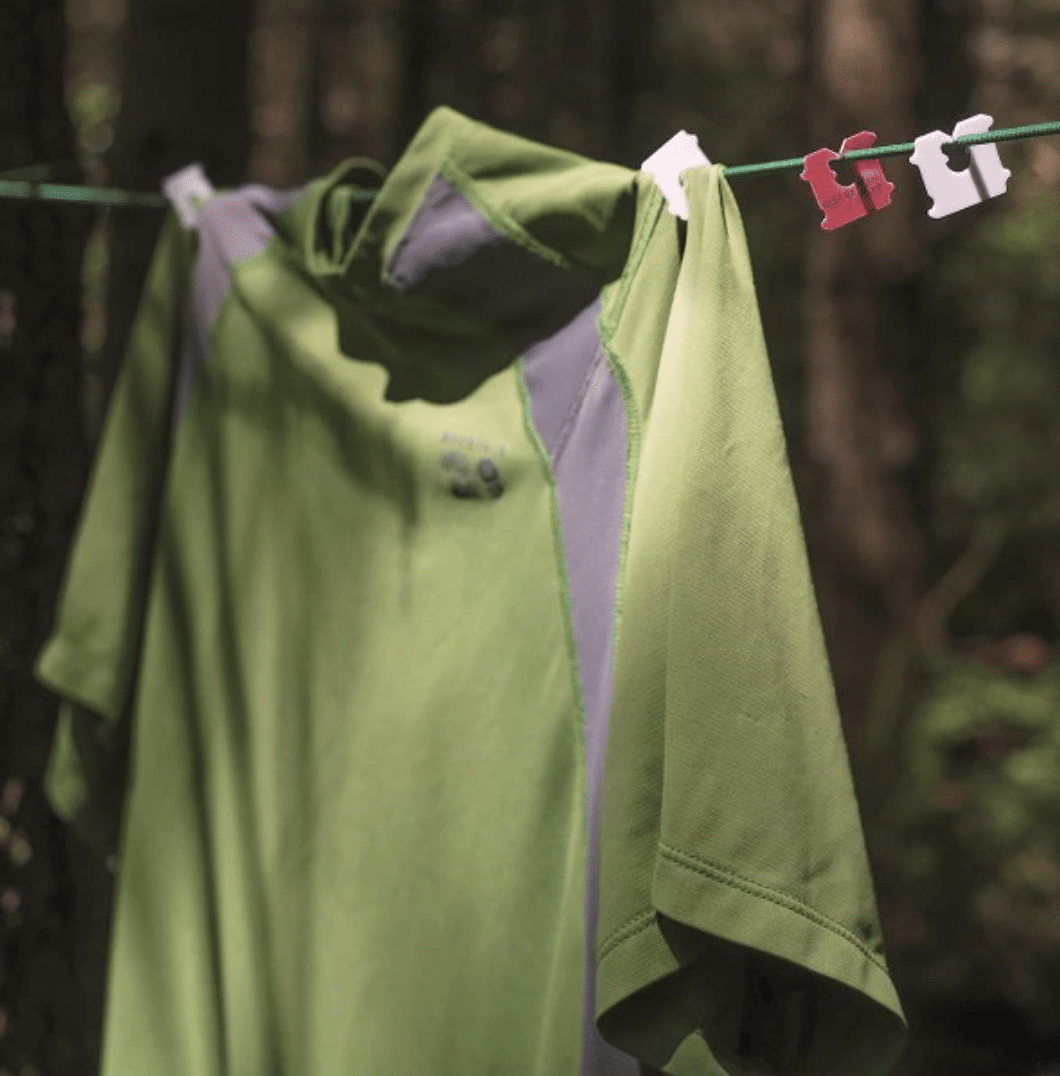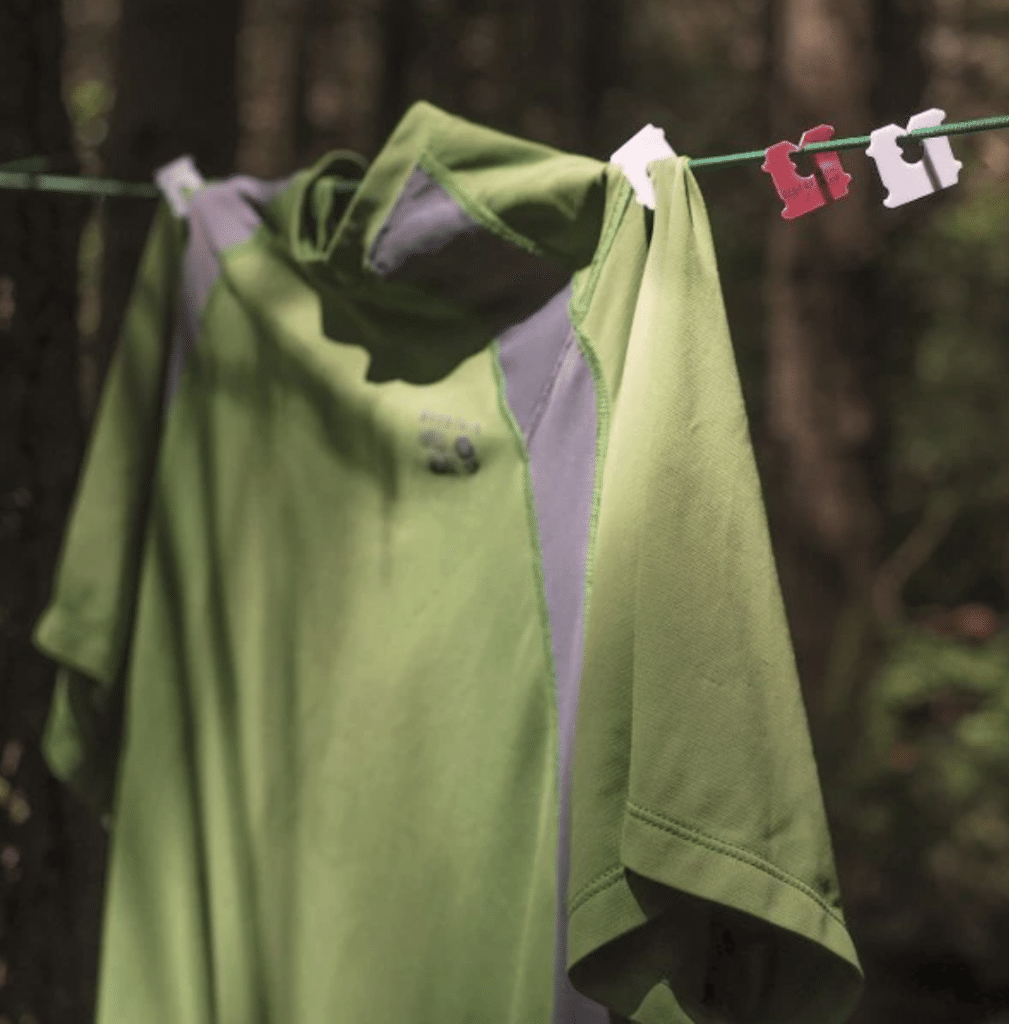 What do you typically do with damp clothes while camping? Do you bundle them in your bag to deal with when you get home? Or do you hang them to dry? Either way, this camping hack is for you!
Bread tags are seriously underrated and they shouldn't be. They take up barely any space and are great at hanging clothes!
7. Store eggs in a water bottle
If you're a fan of scrambled eggs, this camping hack is for you! Crack some eggs into a water bottle (or mason jar) and, when you're ready to make scrambled eggs, simply open the water bottle and pour! You'll be saving time and space with this hack (no one wants to bring a whole egg carton with them on a camping trip)!
8. Use your clothes as pillows
Space is always an issue when you're on a camping trip. One way to save some room while camping is to leave the pillow at home and use your clothes! All you have to do for this hack is pack a pillowcase, stuff some shirts into it, and voila! This tip was incredibly helpful for us when we stayed in Kauai!
Bonus: The pillowcase could also carry camping gear in it during the day.
9. Use Doritos for kindling
You read that right – Doritos can be used as kindling (and they're actually really good). They're dense and oily, easy to light on fire, and last for a long time. Plus, they double as an emergency camping snack too.
10. Burn sage in your campfire to help repel mosquitoes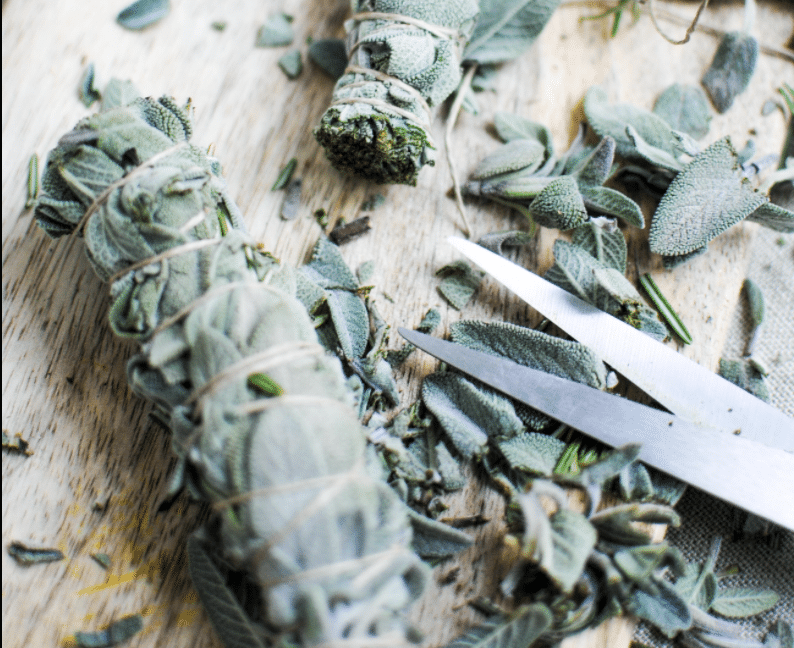 Did you know that sage leaves emit a strong fragrance and produce oils that repel mosquitoes? We'll try anything to get rid of mosquitoes at camp (we can't tell you how many mosquito bites we end up getting – even when using a double sleeping bag!).
11. Use a vegetable peeler to shave strips of soap for single uses
We absolutely love this camping hack and plan on using it on every camping trip from now on. Have you ever noticed how fast a bar of soap goes when you're camping (or on a road trip?).
By shaving a soap bar with a vegetable peeler, you get multiple single use soap bars! This will make your camping experience better – trust us.
12. Keep a pair of socks for sleeping only
We're sure you know how frustrating it is when your socks get soaked (or any piece of clothing, for that matter). We cannot recommend enough that you keep a single pair of socks for sleeping purposes only.
Whether the campsite is a bit damp, you go hiking and step in a puddle, or it rains, your socks could get wet at any given moment. Chances are, you'll put dry ones on right away! But… that doesn't mean you're done exploring or being outside. Trust us, here. Dry socks at night will seriously help your mental.
13. Keep matches dry in a mason jar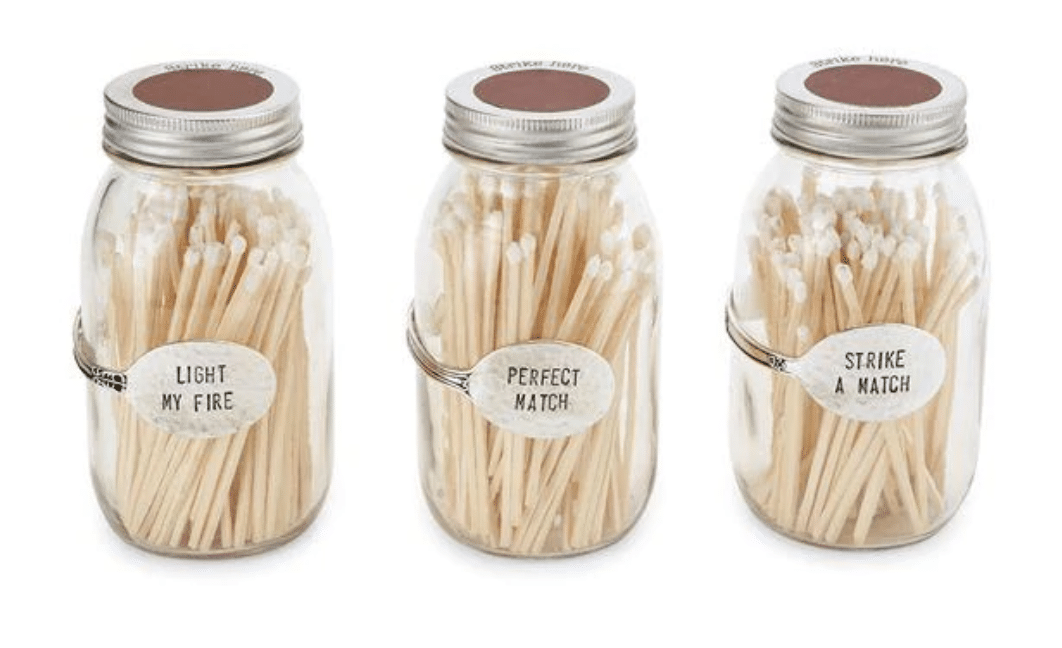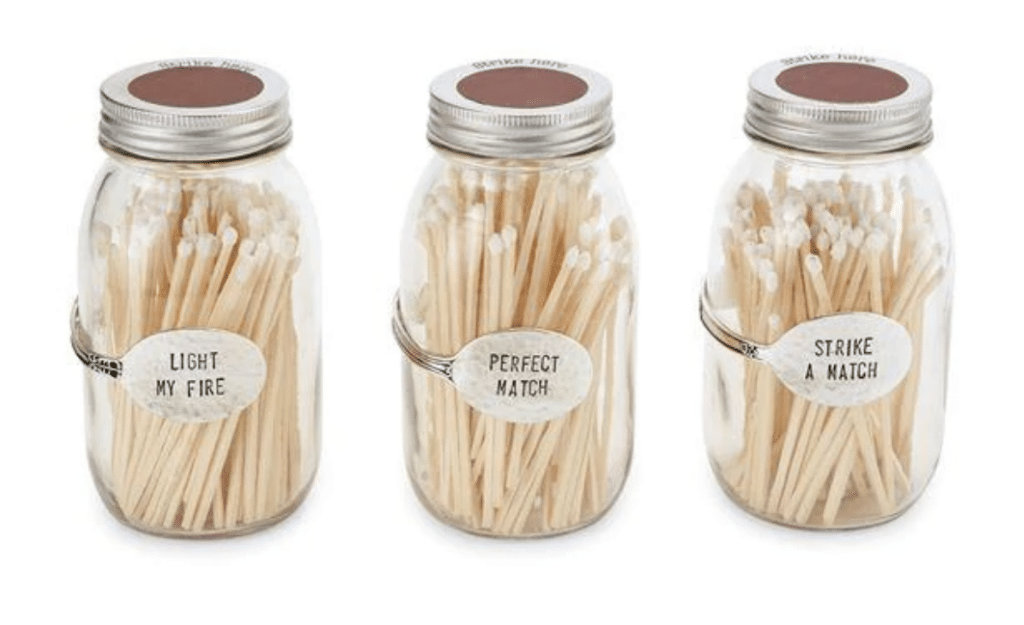 Looking for a match holder? Look no further than a mason jar!
Not only will matches keep longer in a mason jar, you can glue sandpaper on the inside of the lid to strike when needed!
14. Keep toilet paper dry inside an old coffee container
Using a large coffee canister as a toilet paper holder is a great idea while camping! There's nothing worse than soggy toilet paper, and being able to have a closable toilet paper holder is a game changer. This tip is simple and makes sense (if only we had thought of it on our first camping trip!).
15. Store knives in PVC pipes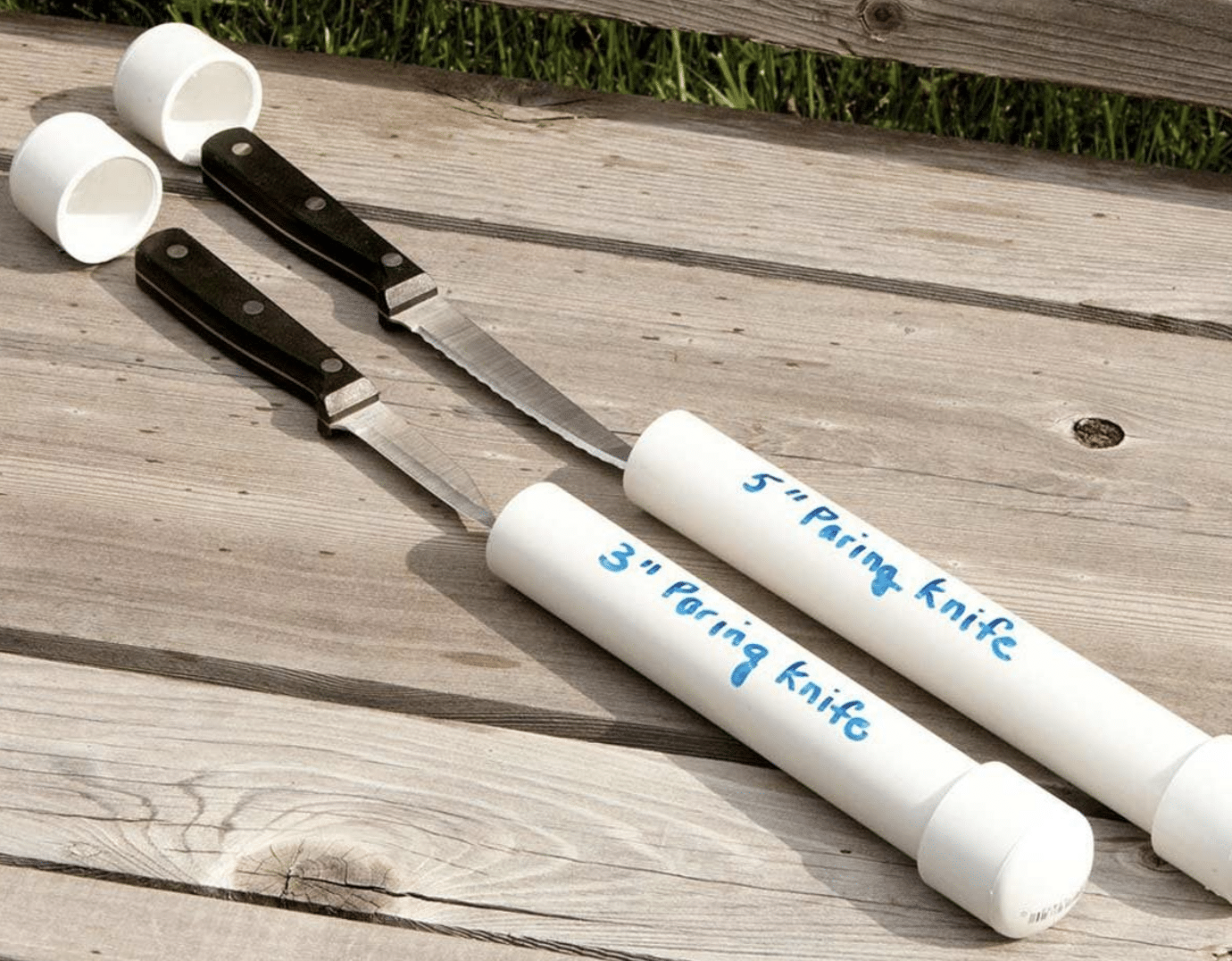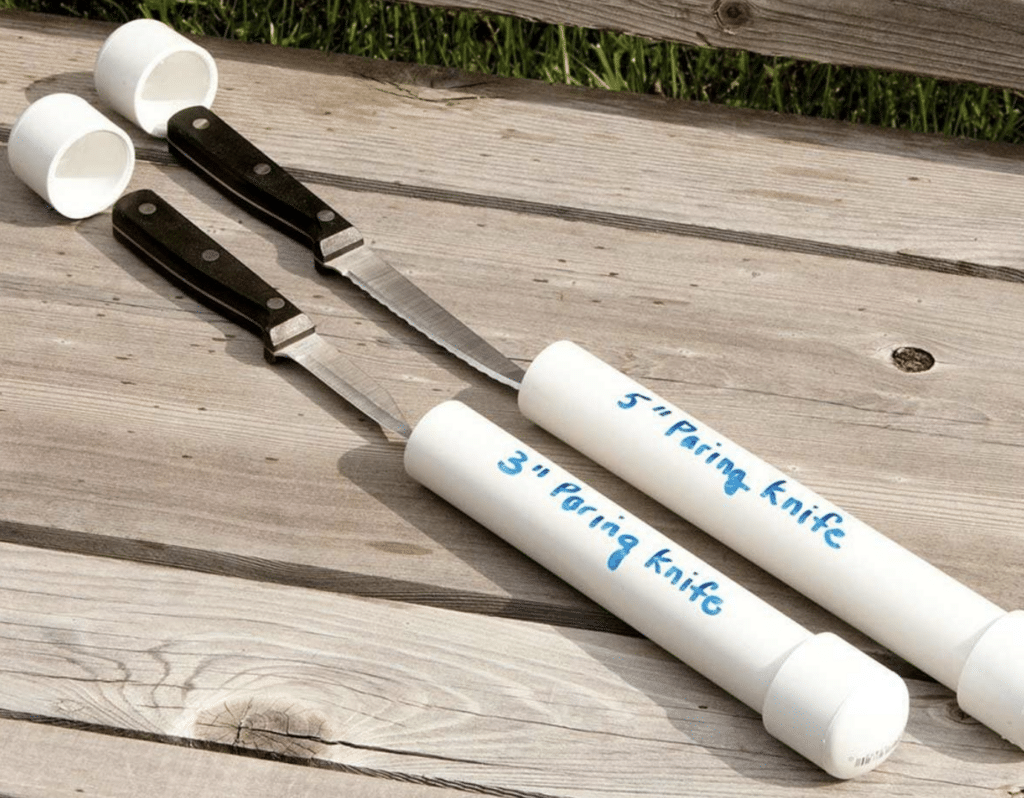 Carrying any type of knife while camping can be dangerous. But with PVC pipes, you can carry them with ease!
16. Bring microfiber towels
Microfiber towels are lightweight and much more absorbent than regular towels. They also dry quickly (meaning you don't have to worry about mold building up while packed away).
In a pinch? You can also use microfiber towels in place of toilet paper! Microfiber towels are a great investment if you ask us!
17. Store pancake mix in ketchup bottles
Pancakes are a staple breakfast meal. They don't take a ton of ingredients to make and typically you only need pancake mix and water to make them. If you want to leave the box at home and save a few minutes in the morning around the fire, we highly recommend mixing your pancake mix and water in a ketchup bottle (or mason jar).
This way, all you have to do is pour the mix, cook, and enjoy!
18. Bring compact cooking sets
You already know that you don't have much space in your backpack. Bringing a cast iron skillet isn't always a great idea, nor is it necessary. Compact cooking sets are perfect to bring on camping trips! They're durable, stack easily, and they're easy to clean.
19. Make an emergency toilet with a bucket
Not a fan of spending time digging a hole in the woods to do your business? We can relate! Just because we're camping doesn't mean we want to act like wild animals (right?!). If this sounds like you, why not make an emergency toilet out of a bucket? It's a bit safer to do (especially at night) and a bit more comfortable!
Pro Tip: You could place the bucket into a milk crate so it's sturdier, but it isn't necessary!
20. Keep a camping checklist
This one is a pretty basic hack. A checklists will make your camping trip so much easier. We've included everything from camping equipment to antibiotic ointment to make your camping experience an enjoyable one in our camping checklist.
21. Use contact lens cases for lotions
You don't really need a giant bottle of lotion while camping and content lens cases are perfect for small amounts! They can also be used for any liquid you may need (or antibiotic ointment).
22. Use silica gel packs when storing your cooking utensils and electronics
Silica gel packs prevent rust on cooking utensils and electronics. They're a must have if you're camping in incredibly humid weather, as humidity plays a role in how quickly rust moves.
23. Use a shoe organizer as an outdoor kitchen organizer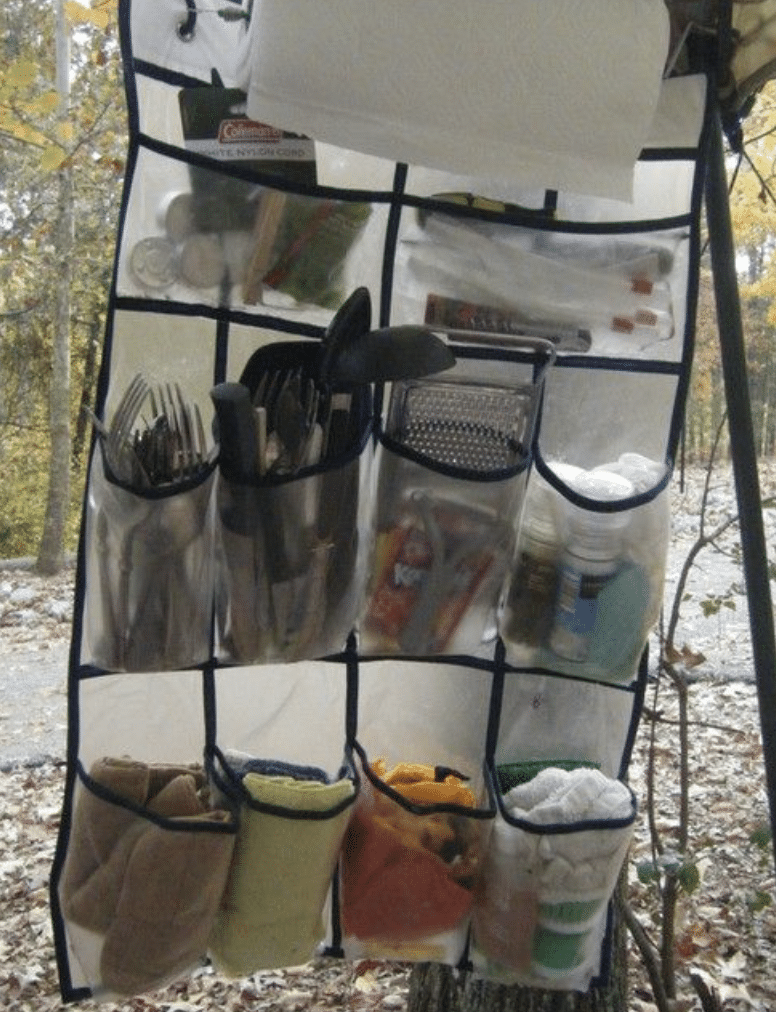 We absolutely love the idea of using a shoe organizer as an outdoor kitchen organizer. Think of all the extra bags and slots you'll have for cooking utensils, spices, paper towels, food, etc.!
24. Make a DIY soap pouch
If you don't want to shave your soap with a vegetable peeler (as we talked about before), you could make your own soap pouch!
While we love this idea, we will say that this will take a bit of time to dry off. We don't recommend throwing it into your backpack right after use!
25. Make your own fire starters
Did you know that you probably have a few things in your backpack that could double as a fire starter? If not, you're in luck! You can use anything from:
An egg carton
Cotton pads
Cotton balls
Dryer lint
Petroleum jelly
Toilet paper
Doritos (or any type of corn chip)
Hand sanitizer
… and more
Give it a try next time you're applying these tips and tricks!
26. Dry your shoes with dirty clothes
Worn, dry clothes are great to stuff into your wet shoes to quickly dry them overnight!
Take out the sole of the shoe (if you're able to), stuff the clothes into it, and leave overnight. Crumpled newspaper works for this too, but we've found that clothes work a lot better!
27. Dry your sleeping bags with tennis balls
If you want to keep your sleeping bags fluffy, we highly recommend drying them with tennis balls!
The tennis balls will fluff up your sleeping bag and disperse any clumps of feathers that grouped together in the wash. Don't have tennis balls? Sneakers work well, too!
Final Thoughts
We've gone over so many camping tips and tricks and we want to know – which one is your favorite? Do you have any tips to share? Let us know in the comments below! Happy camping!
Related Articles: