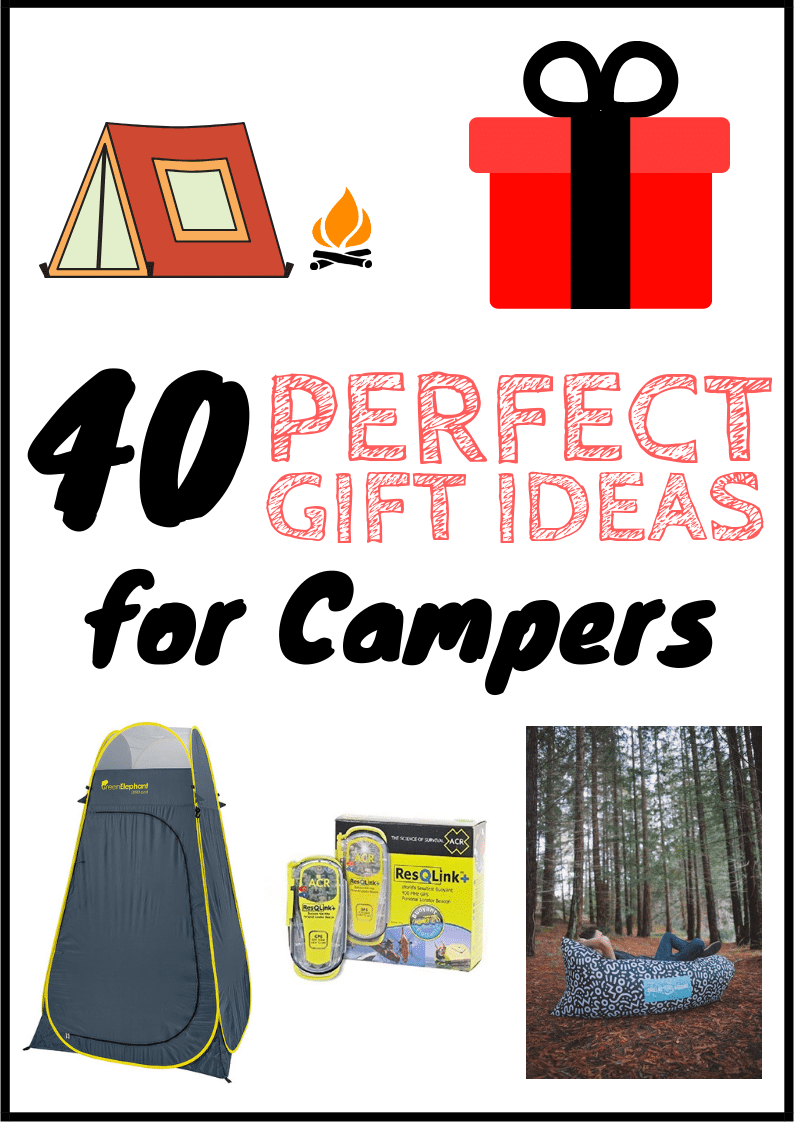 Looking for gift ideas for camping lovers?
Whether you're looking for Christmas gift ideas, anniversary gifts, Father's day, birthday, you name it – the gifts on this list will deliver.
We've compiled 40+ fun and unique camping gifts for nature lovers on any occasion.
The backpacking hiking and camping enthusiast in your life will love you the second you give them one of these!
Let's dive into the gift guides.
Note: There are gifts are for RV campers and tent campers alike!
Table of Contents
Note: Some of the links in this article are affiliate links. This doesn't cost you any more than normal. Read our disclaimer for more info.
Top 12 Gift Ideas For Campers & Hikers
Want to just get them something awesome without the fuss of shopping around?
You simply cannot go wrong with any of these gift ideas. These 11 ideas are unique, high-quality, useful, and loved among the camping and hiking community.
Eukarya Headlamp
15 hour battery life
Extremely comfortable
Tilts to every angle
They plant a tree with every purchase
Recommended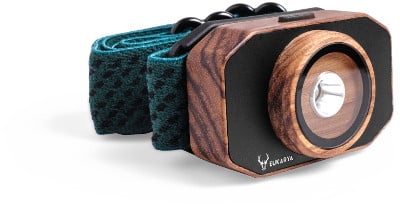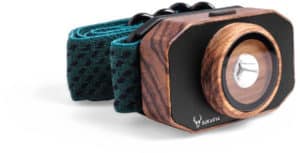 Solo Stove Campfire
Minimizes campfire smoke
Lifetime warranty
Portable & lightweight
Perfect for cooking while camping
Recommended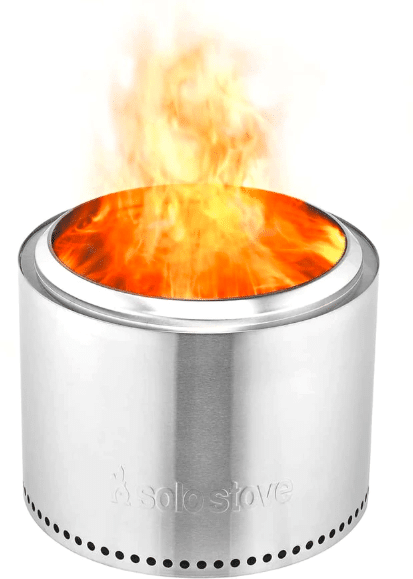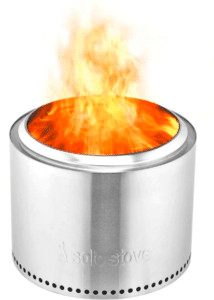 Luci Inflatable Solar Light
Full charge lasts 5-6 hours
Deflates to just 1″
Four light modes
Recommended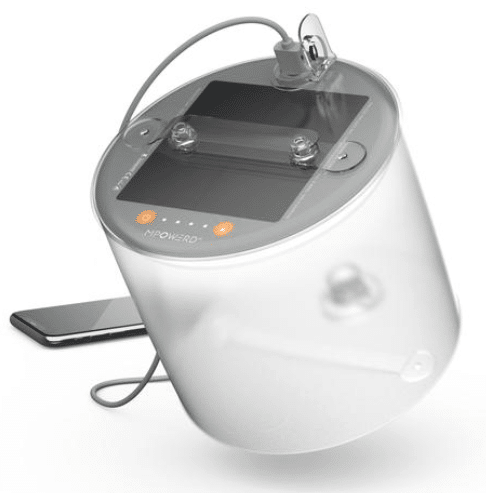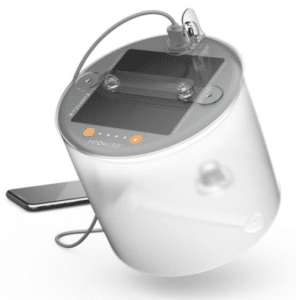 Carved Damascus Steel Knives
Custom, hand-made to order
Made in the USA
Durable and long-lasting
Recommended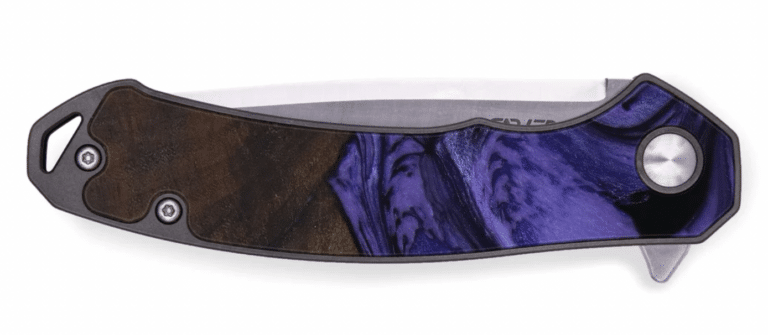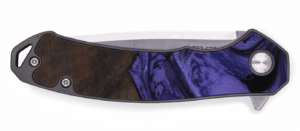 Portable Solar Shower
3-gallon capacity
Designed to heat water fast in the warm sun and has a water temperature gauge
Extra-large filling valve with twist-off cap
Recommended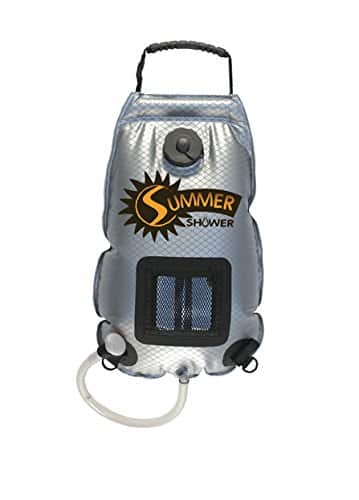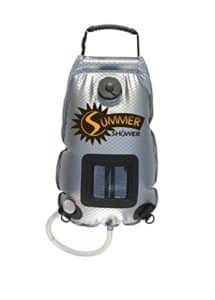 LifeStraw Water Filter
Provides 792 gallons (3,000 liters) of safe drinking water without using chemicals
No shelf life, can be stored indefinitely even after use
Removes 99.9% of protozoa (including beaver fever) and 99.9999% of bacteria (including e-coli)
Recommended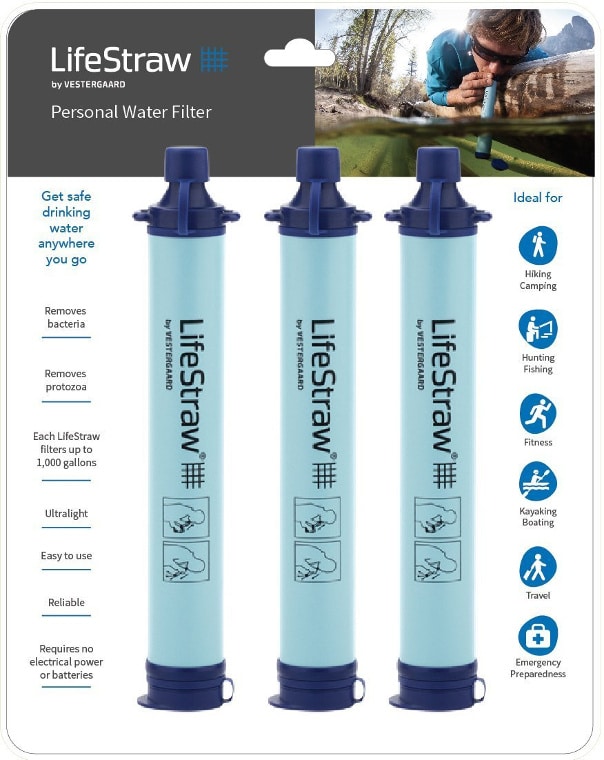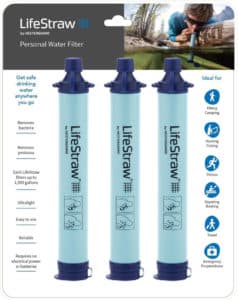 Coleman 6-Person Tent
Has room for 2 queen airbeds
WeatherTec system with patented welded floors and inverted seams to keep you dry
Measures 10 x 9 feet with 6-foot center height
Recommended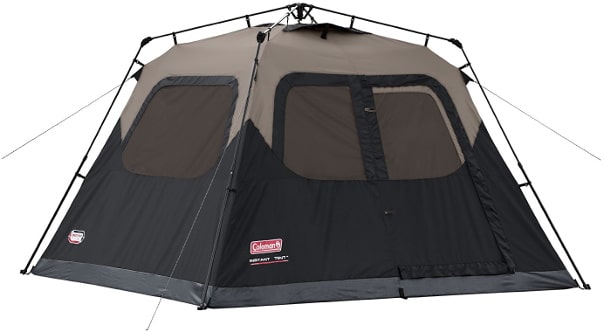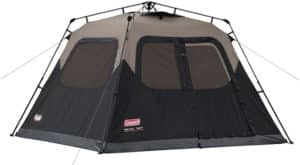 Therm-A-Rest NeoAir Sleeping Pad
Four season warmth
Lightweight & portable
Quick inflation with pump sack
Lifetime warranty
Recommended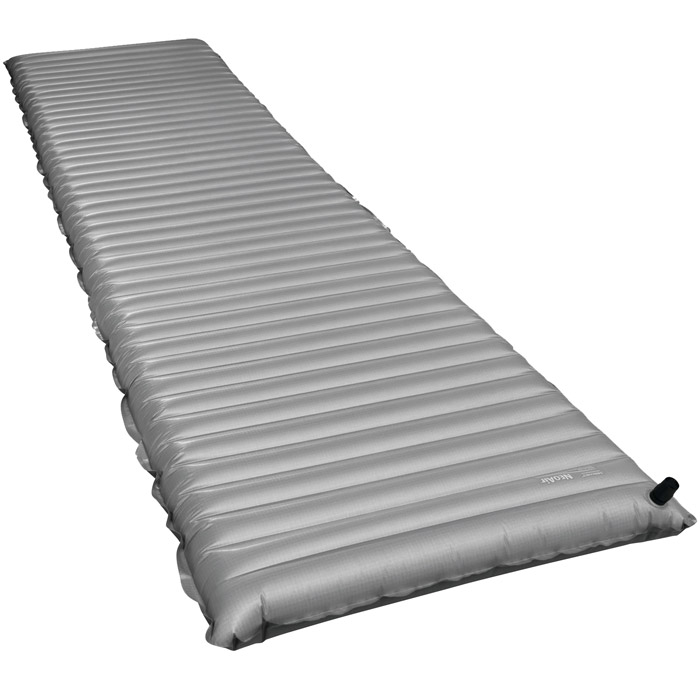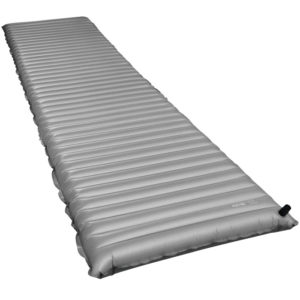 Swivel Grill
Height adjustable to 17 Inch for optimal heat
Overall dimensions 24″ L x 16″ W x 17″H
Rotates 360 degrees to protect from heat and flames
Recommended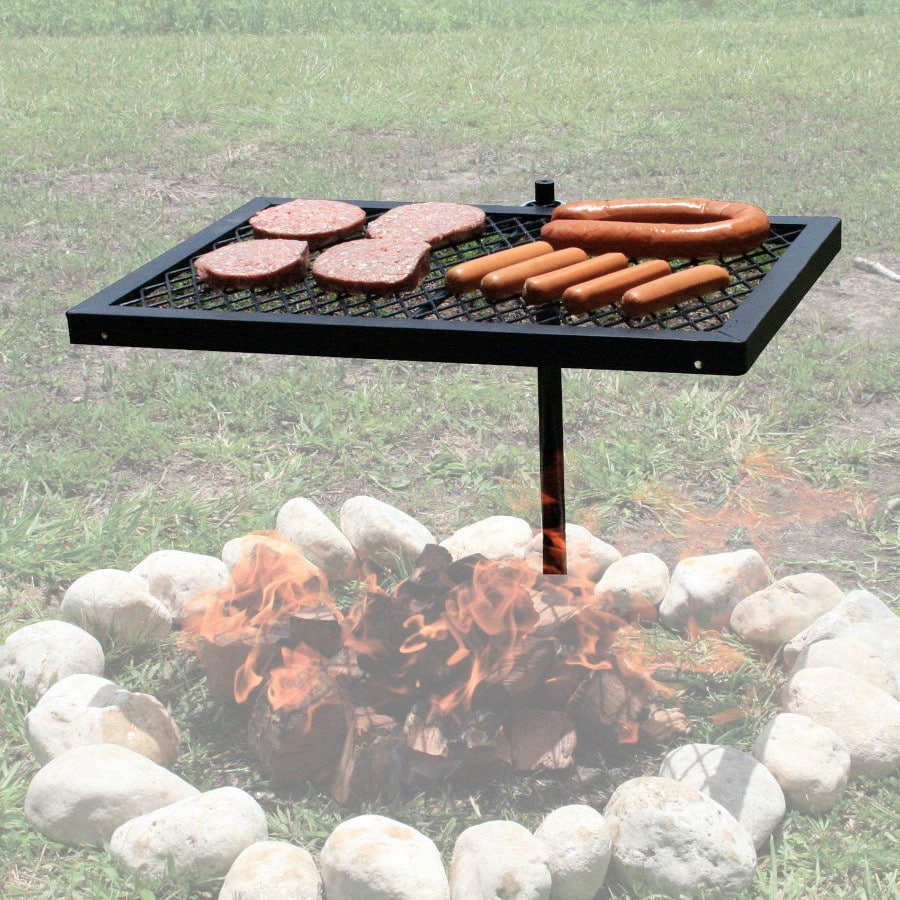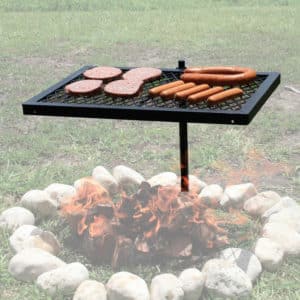 Folding Double Camp Chair
300 lb. weight capacity per seat
Double layered quilted padded seats
Sloped arm rests for perfect ergonomic lounging positions
Recommended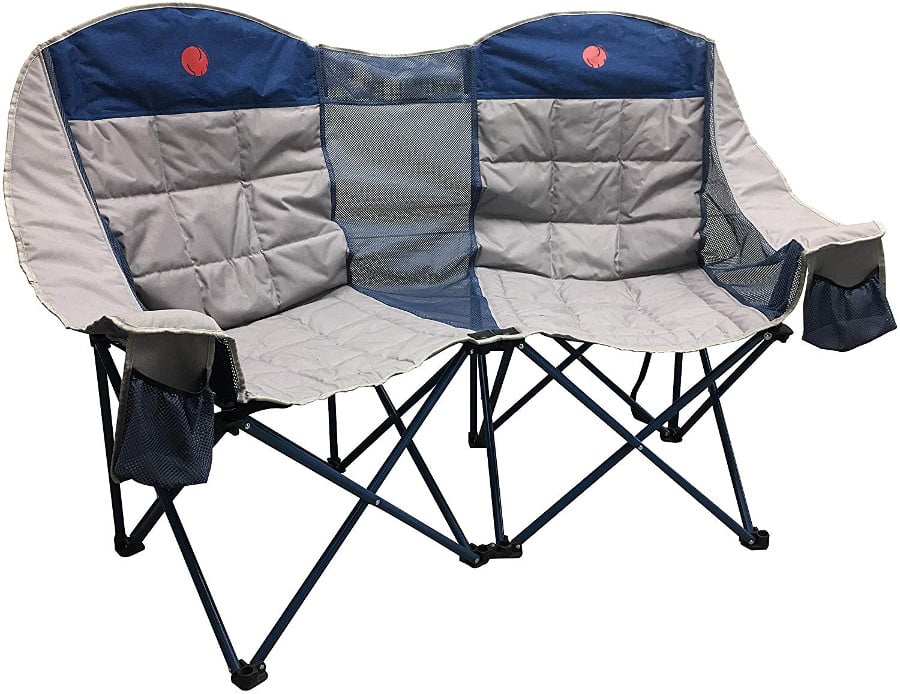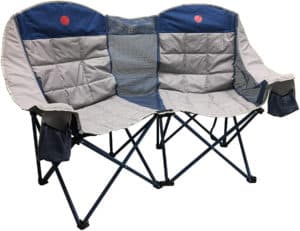 Solar Camping Shower Bag
Large capacity of 5 gallons
Water temperature will rise and you can easily read the temperature on the indicator
Storage bag for shampoo and soap included
Recommended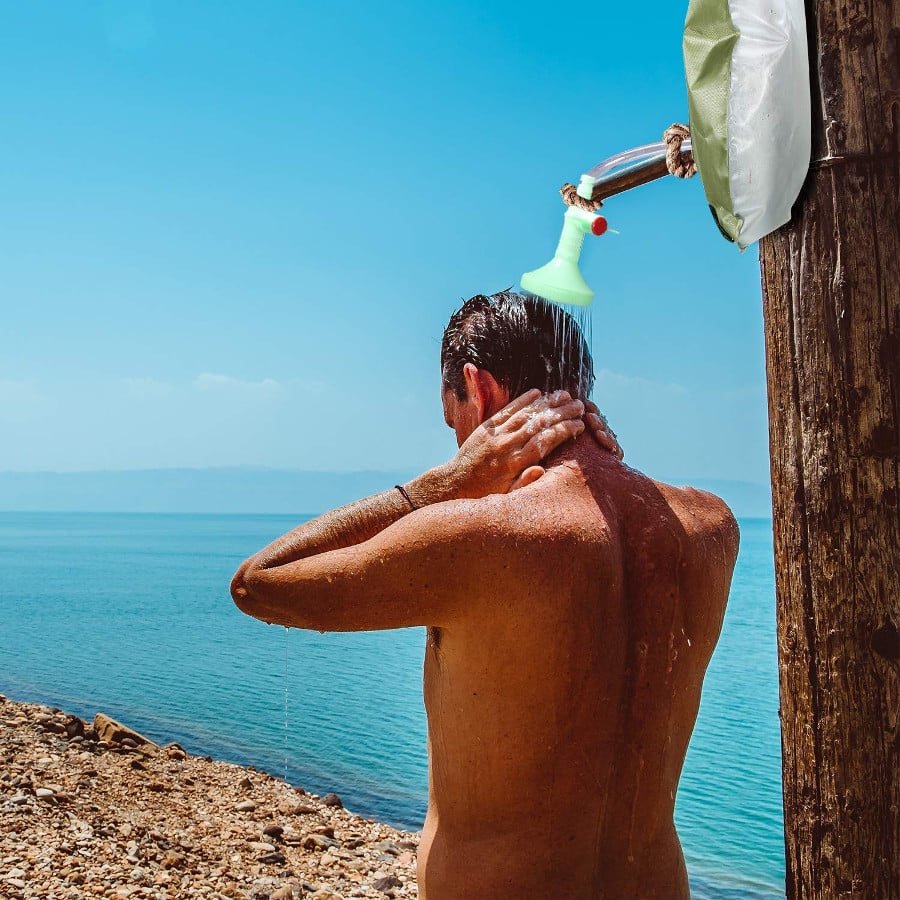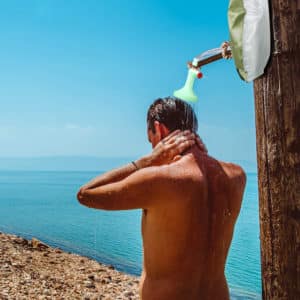 Travel Clothesline
The portable travel clothesline also comes with steel hooks at both ends that can be attached anywhere
12 Clips are separated by 13 stoppers
Made from bungee cord that stretches up to 10 feet
Recommended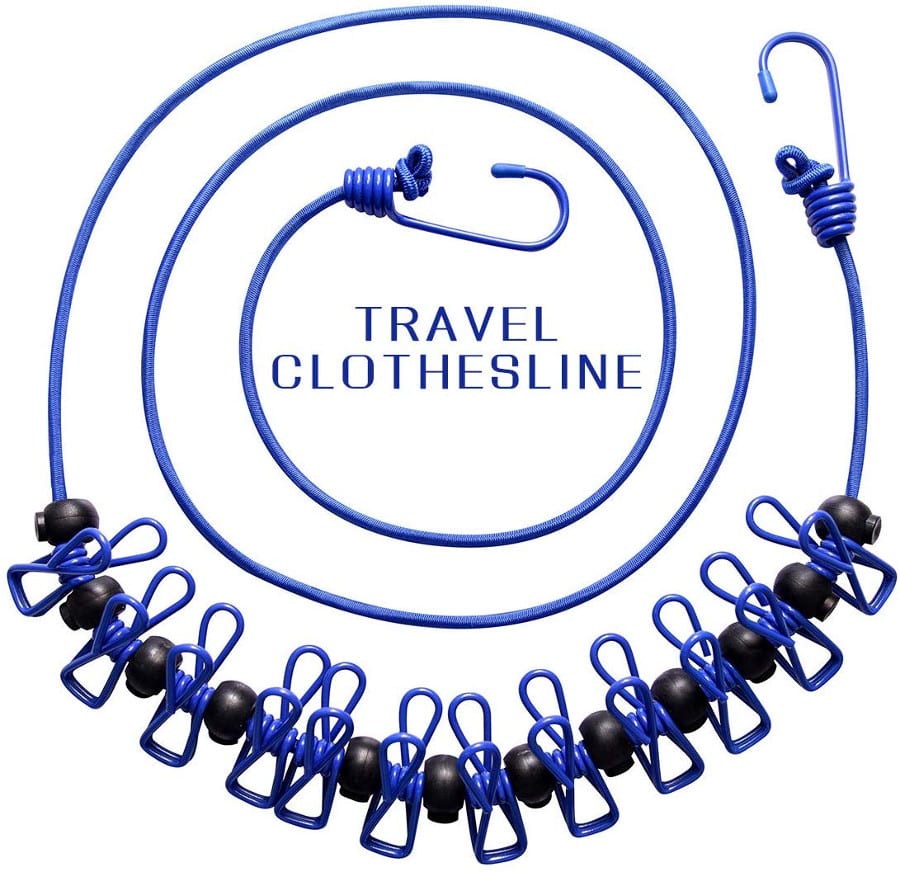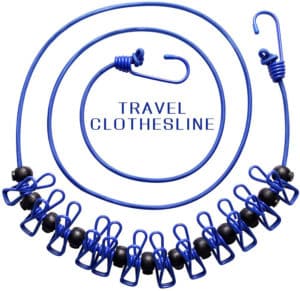 11 Practical Camping Gifts
Want to buy them something they'll use over and over again?
Any of these 10 gifts are sure to have them remembering you on every camping trip. From campfire tcooking to loungers, it's all here. Let's dive in!
Hydroflask
Best sports water bottles for hiking, camping & backpacking
Double wall vacuum insulated stainless steel
Leak proof
BPA free
Recommended


Coleman Outdoor Stove
Easy to carry, bring it with you anywhere
Efficient cooking technology that takes less fuel
22,000 BTUs
Recommended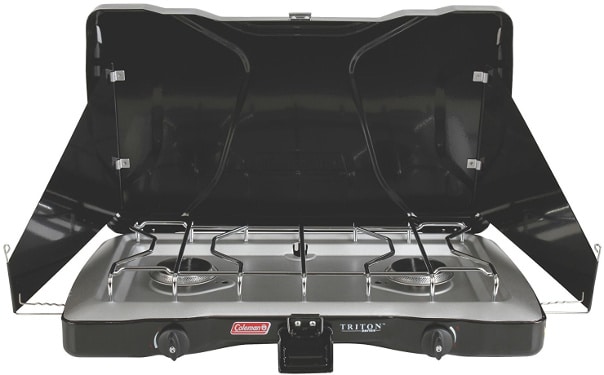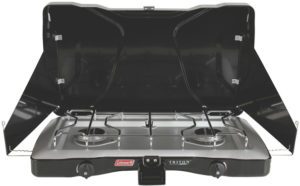 Inflatable Lounger
Includes large side pockets
Can be used as a pool float, blow up couch, air bag, hammock chair, picnic blanket, sofa, or air bed
Can support up to 440 lbs when inflated, yet weighs just 3 lbs. Folds to 13" x 7" x 3.5" and fits in its own carrying bag with shoulder strap
Recommended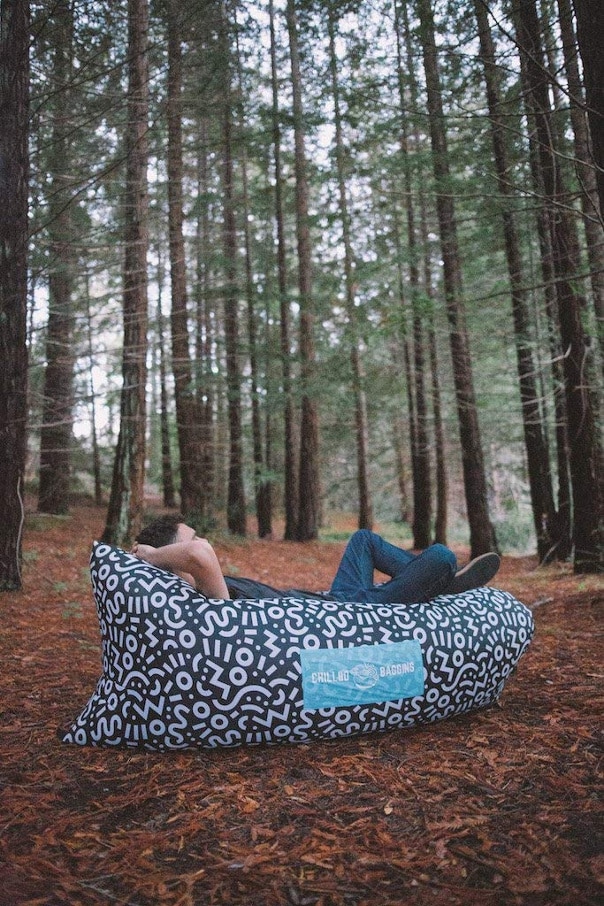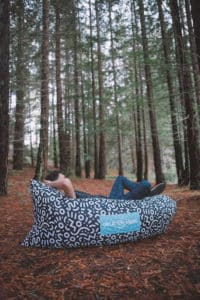 Heavy Duty Grill Kit
Includes spatula, tongs, fork, knife, silicone basting brush, grill brush, 4 kabob skewers, 8 corn holders, aluminum case, cooler bag
Comes in an aluminum storage case
Made with top quality stainless steel
Recommended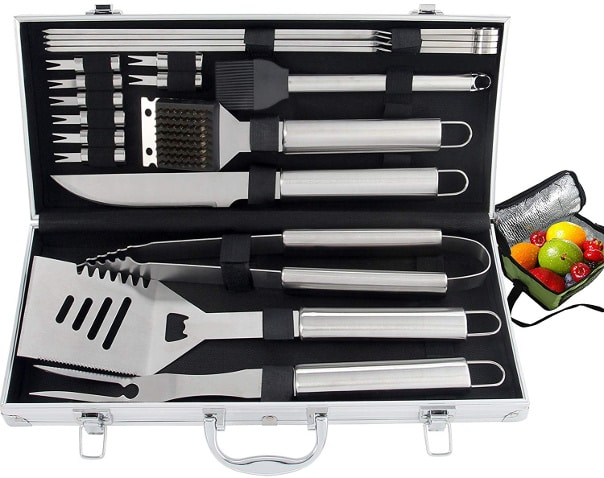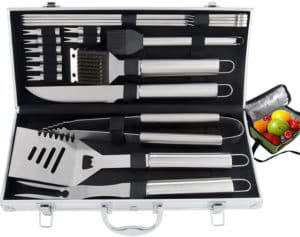 Easy Campfire Cookbook
Includes a variety of food dishes from kabobs to foil packets and more
Fun, unique recipes that kids and adults alike will love
Easily portable paperback book that makes meal planning easy
Recommended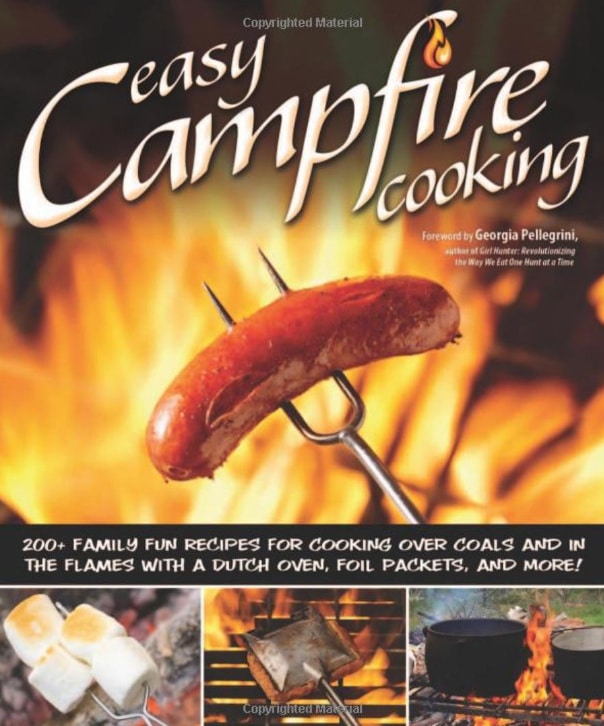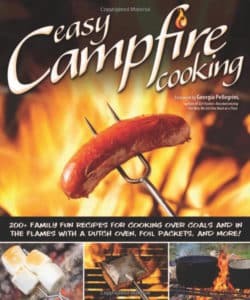 Tumbling Timbers Game
Comes with 56 – 7.5″ x 2.5″ x 1.5″ timbers
Game starts with 19 levels of timbers 2.5-feet tall (can grow to over 5-feet while playing)
Includes high-quality and high-strength nylon carrying case for easy transport
Recommended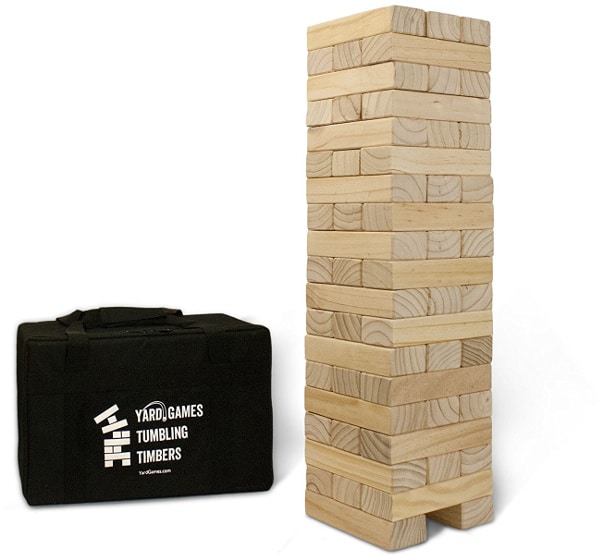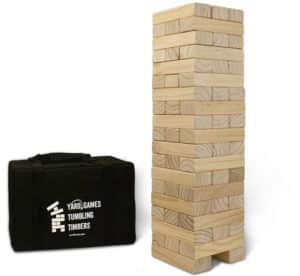 Reusable Food Bags
Eco-friendly pure silicone
BPA free
Can be used in microwave oven, refrigerator, toaster, freezer, and is dishwasher safe
Recommended


Collapsible Tub
BPA free
Capacity: 9.45L (2.5 Gallon)
14.6 x 12.6 x 5.7(h) inches and just 1.8 inches after folds
Recommended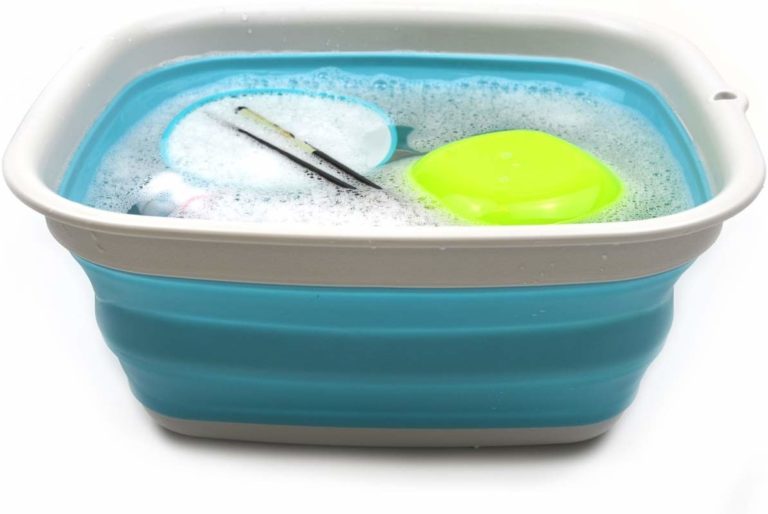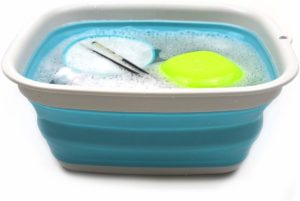 Happy Camper Coffee Mug
16oz enamel mug
Perfect size for a cup of coffee, a beer, or even food (such as yogurt or soup)
Lightweight and stylish
Recommended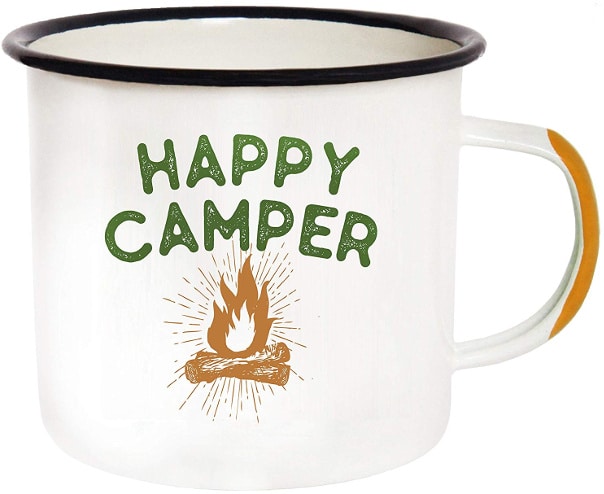 Pop Up Privacy Tent
Made from quality water-repellent polyester
Mosquito netting with shower opening at the top allows for air circulation and lighting while maintaining privacy
Additional rain cover attaches to tent top, covering mesh netting in inclement weather
Recommended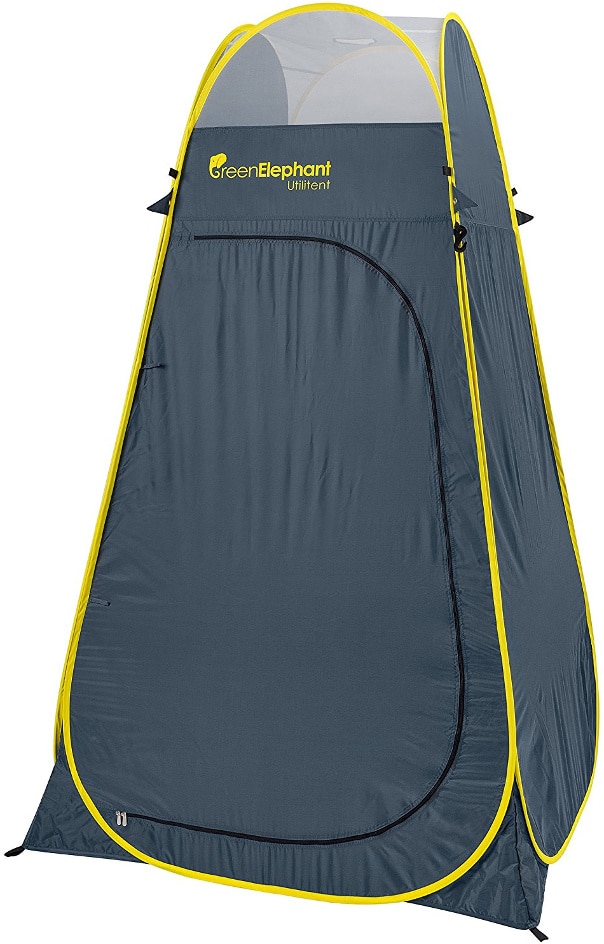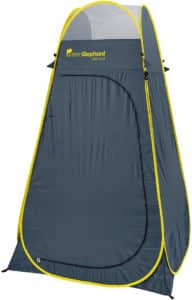 Stainless Steel Wine Glasses
Can hold up to 18oz
These cups washes simply by hand or in the dishwasher
Retain your beverage temperatures better than glass cups
Recommended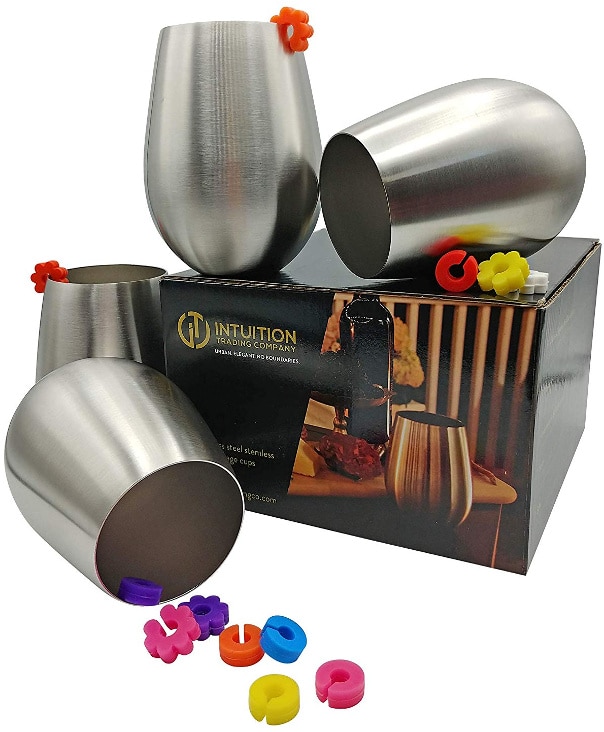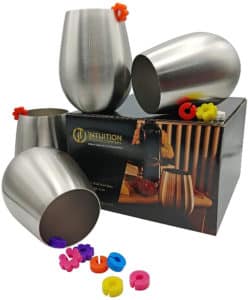 5 Gifts For Seasoned Campers
What do you get for serious campers who always say "I have everything I need!"?
We've compiled a list of our top 5 recommendations – but before you buy, make sure your friends don't have these already!
ResQ Link
All Personal Locator Beacons sold are pre-programmed with the US country code
Most cost effective GPS enabled emergency beacons available for long term use
Radiated Power:5W (406 MHz), 50 mW +/-3dB (121.5 MHz)
Recommended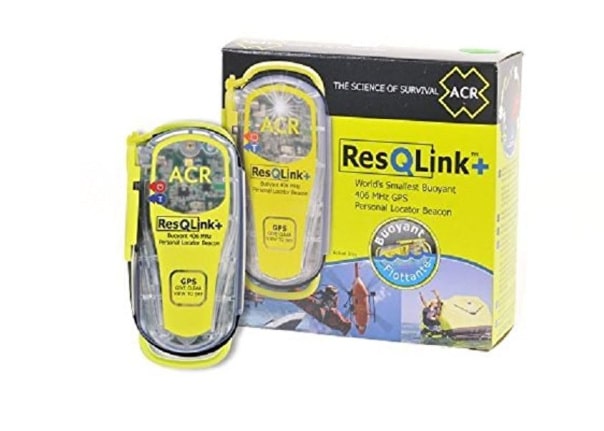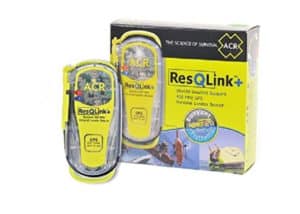 Folding Saw and Knife Set
8″ saw blade length with 7 teeth per inch. Folding saw includes safety lock, locked when open or folded
Nominal 9″ total knife length including blade and handle
Two component plastic handle for secure grip
Recommended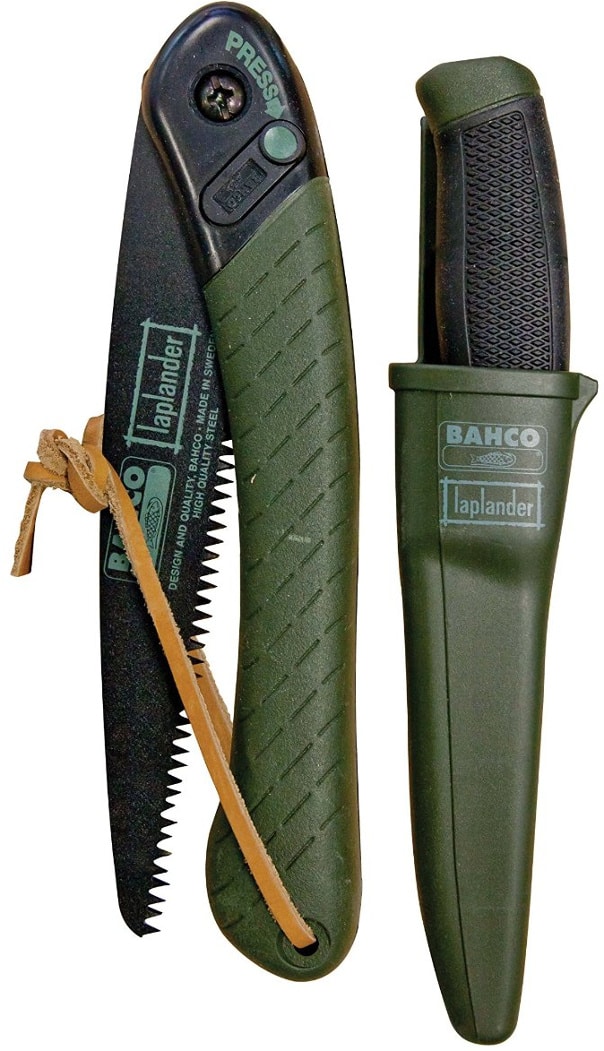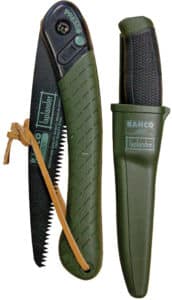 Portable Adult's Cot
Can hold up to 350 lbs
Waterproof and lightweight
Includes multi-use pillow
Recommended


Lumen LED Lantern
Impact resistant construction; includes lifetime CREE LED bulbs and IPX4 water resistance stands up to outdoor conditions
Three modes: high mode is 750 lumens and 10 hr run time, low mode is 30 lumens and 500 hr run time, amber night light mode is 20 lumens and 80 hr run time
Powered by 4D batteries
recommended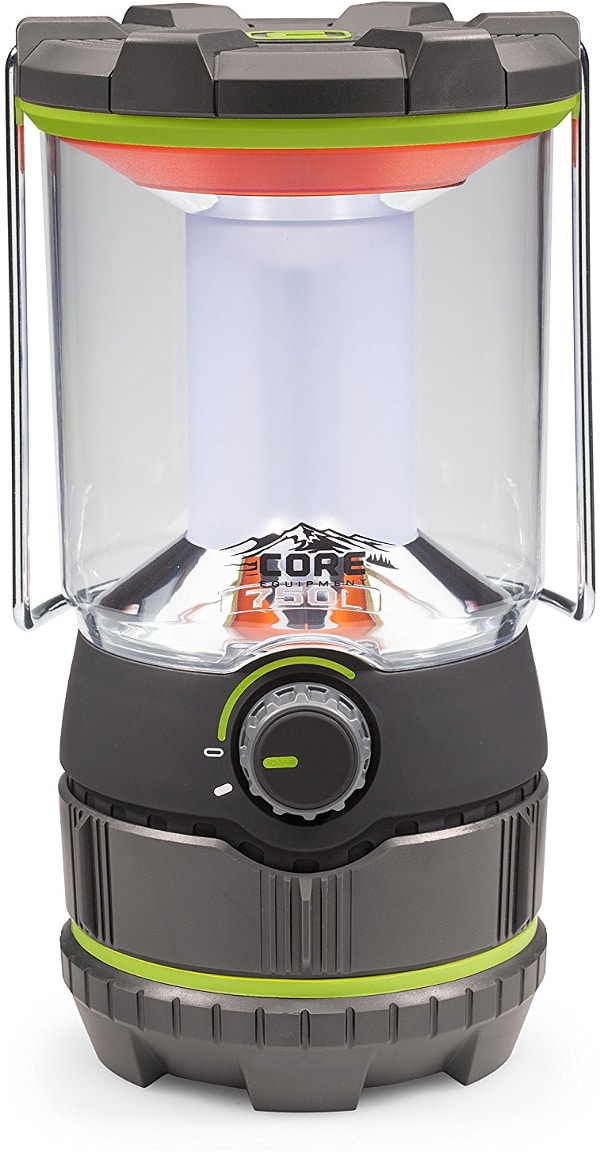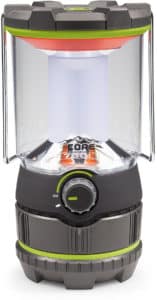 Emergency Sewing Kit
Included: needles, threads, scissors, buttons, thimble, threader tools, seam ripper, and more
Packed in a compact leather finish carry case
Built for on-the-go convenience
Recommended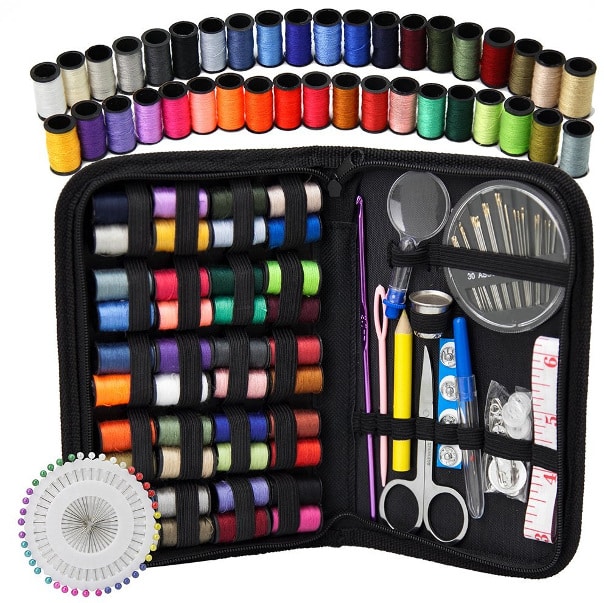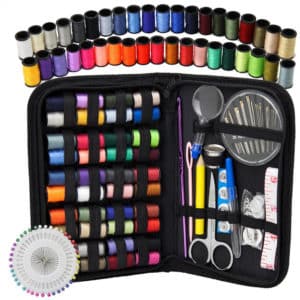 10 Camping Gifts For Children
If you (or someone you know) has children that love tagging along on camping trips, the next 10 gifts would be perfect!
From survival gear to outdoor cots (and some special toys) we've got the whole family covered.
Luci Inflatable Solar Light
Full charge lasts 5-6 hours
Deflates to just 1 inch
Four light modes
Recommended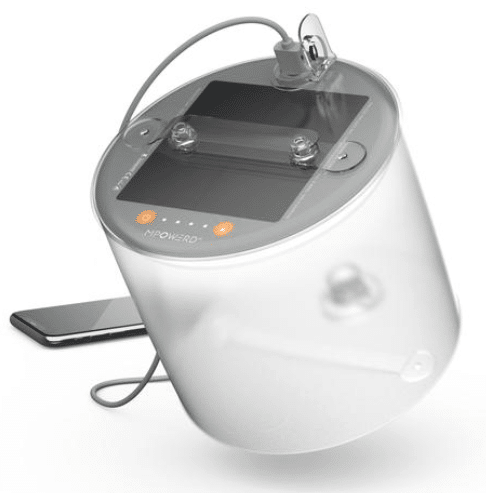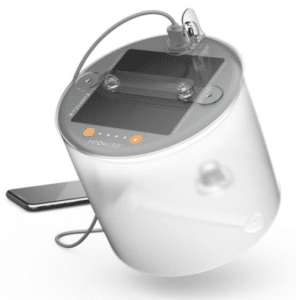 Outdoor Kid's Set
Allows you to teach your child the basic rules of direction and how to read maps
Includes binoculars, compass, magnifying glass, and self-energizing mini flashlight
Recommended for children ages 3+
Recommended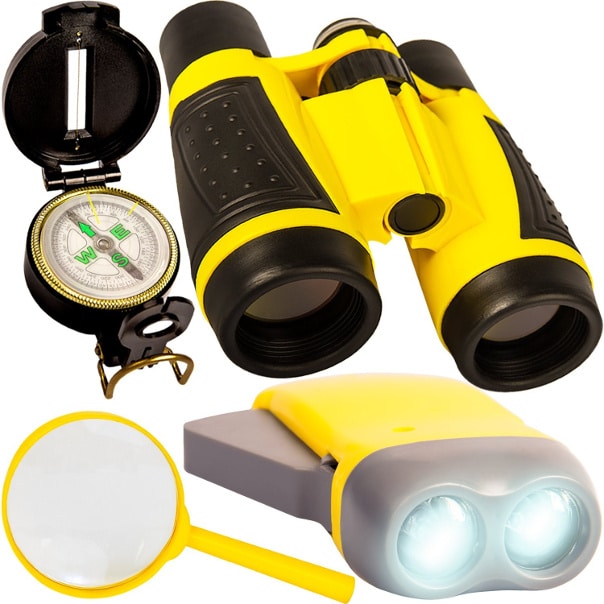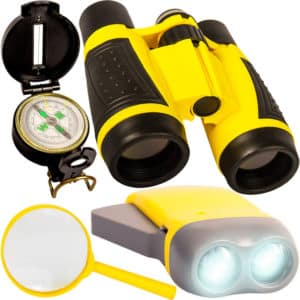 Kid's Roasting Sticks
Extends to 34"
Every roasting fork comes with safety pins to make the skewers safe for storage and handling around children
Also included: 10 bamboo sticks and a digital copy of "Easy Roasting Recipes"
Recommended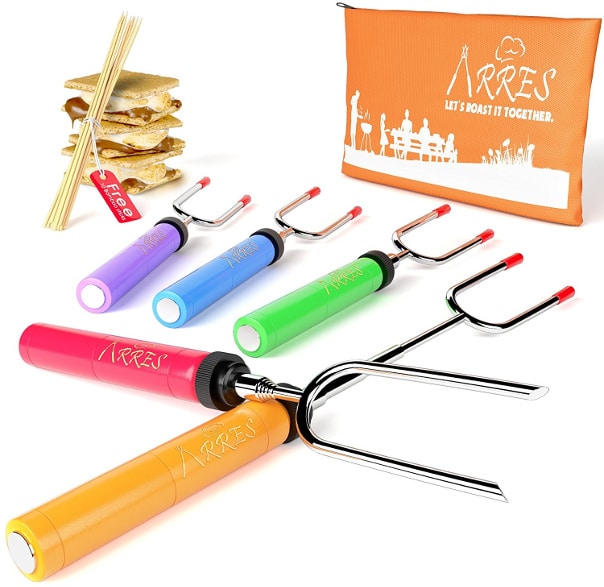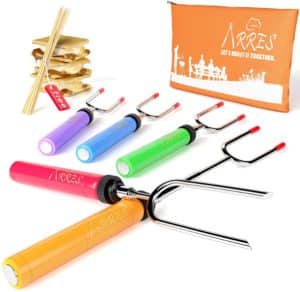 Hershey's S'mores Caddy
Holds Hershey's chocolate bars, graham crackers, and marshmallows
Includes a removable tray and carrying handle
Perfect for camping, picnics, tailgates, or storing ingredients for your next event
Recommended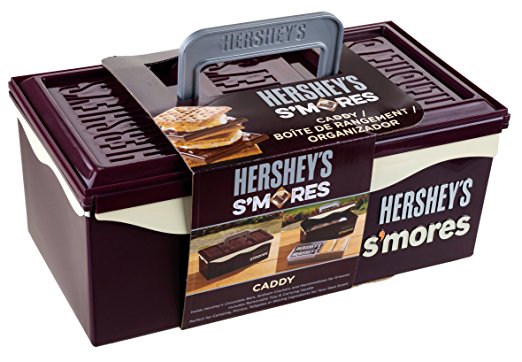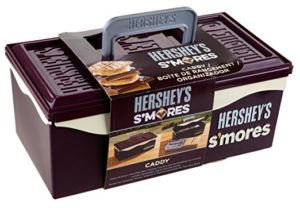 Walkie Talkies
Each radio comes with 3*1000MAh NI-MH AA rechargeable batteries
This radio provides long range communication and clear sound for hiking, biking, camping trip, road trip, cruise ship and more
Push to talk (PTT) button; 8 adjustable volumes; 10 call tone settings; Keypad lock (only PTT button work); Scanning function for busy channel; 22 channel, 38 CTCSS privacy codes and 97 DCS privicy codes
Recommended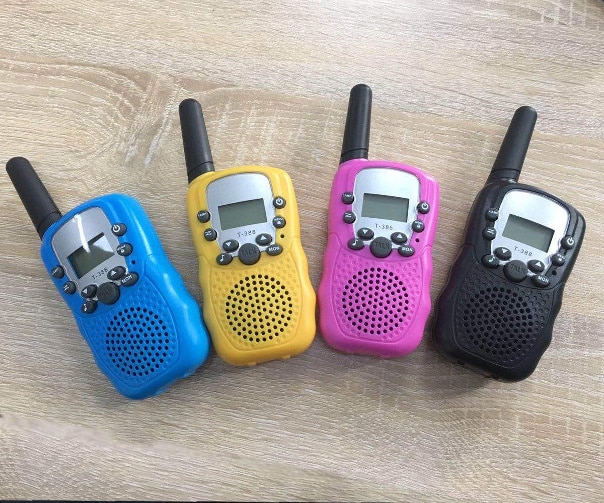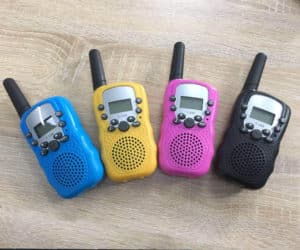 Interactive Kids Camping Journal
Allows children to make their very own memory book
Includes writing prompts for children to follow
Has 150 pages, including sections to record campsite locations, friends you met, weather conditions, and more
Recommended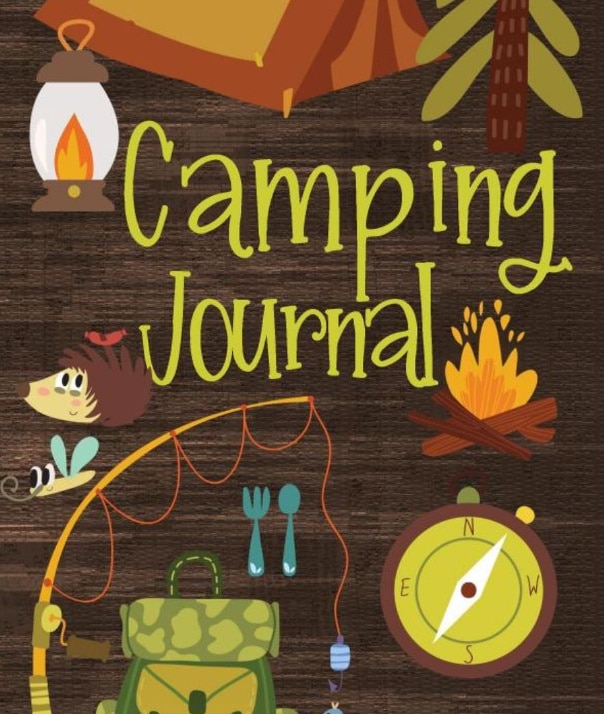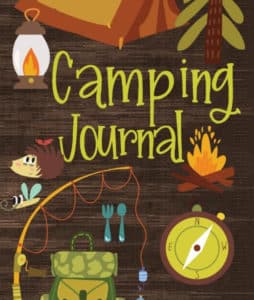 All Weather Sleeping Bag
100% polyester lining
Single size: 29.5 by 86.6 inches (W x D), weight:4 pounds
Equipped with a compression sack, straps, super convenient to storage and easy to carry
Recommended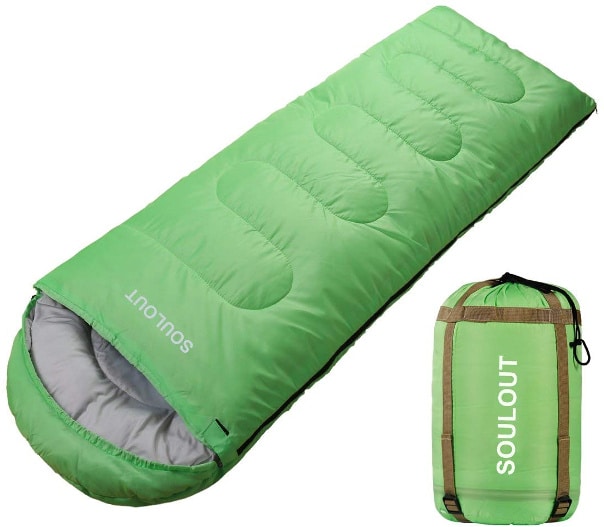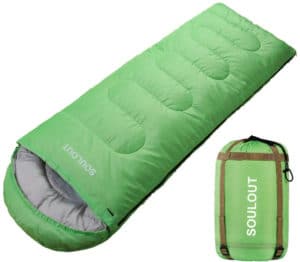 Kid's Hammock
Come with heavy duty D shape carabiners attached to each end and two 8′ ropes
Designed specifically for kids
Gear is made from high quality 210T parachute nylon
Recommended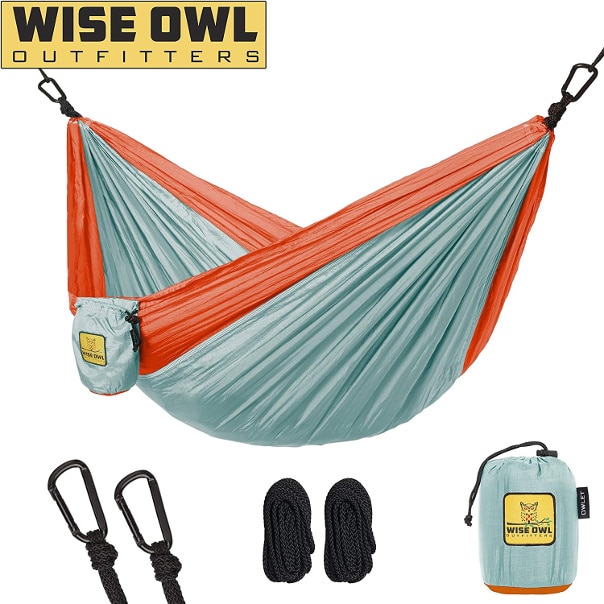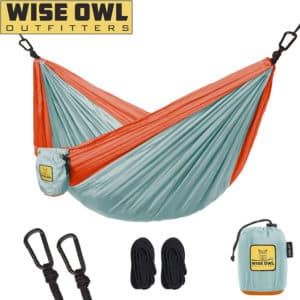 Outdoor Cot
Two storage pockets
Supports a child up to 48″ tall or 75 pounds
Assembled dimensions: 48 x 25 x 9.5, folded dimensions: 24.5 x 8 x 6
Recommended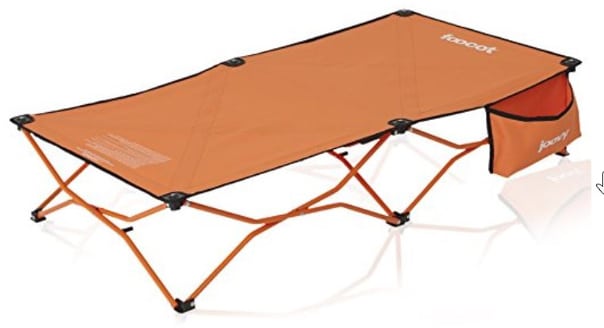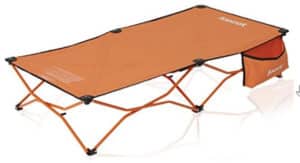 Safari Hat
The adjustable chin strap will keep the hat in place while the drawstring makes it easy to adjust size
Mesh panel that allows air flow for ventilation
Snap button on each side of the hat allows you to wear the brim up or down
Recommended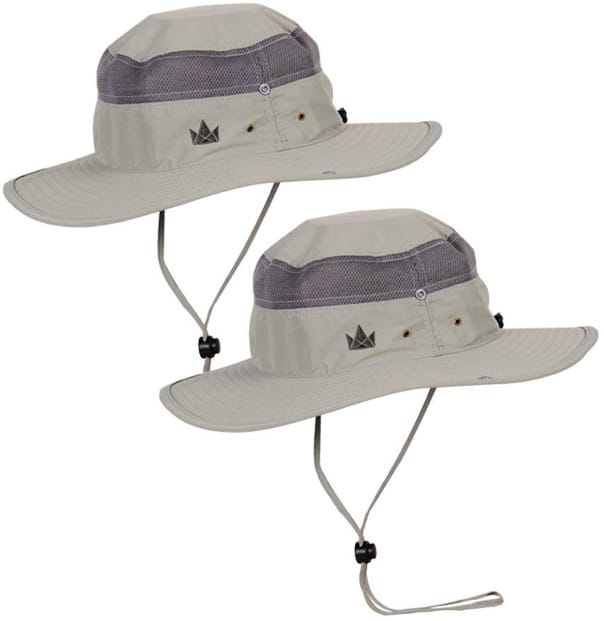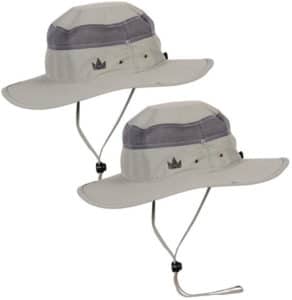 6 (Very) Unique Camping Gifts
Want to give your camping friends a truly unique camping gift?
Below are our top 5 recommendations for unique gifts that we feel confident in saying…
No one will have these already.​
And if they do, your friends are pretty weird – and pretty cool!
Instant Coffee Brewer
Freshly roasted coffee grounds in a convenient bag
Suitable for pour-over, steeping, or cold brew
No special gear needed, just hot or cold water!
Recommended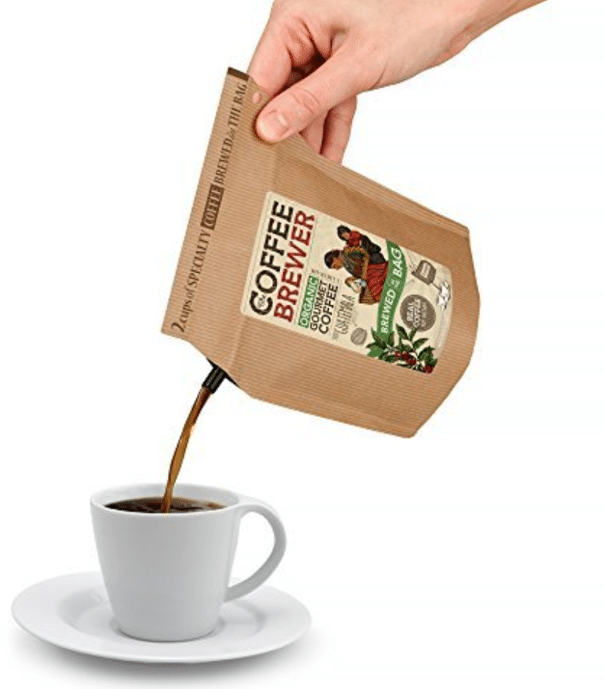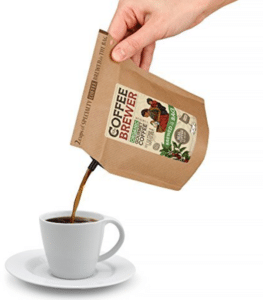 LED Flashlight Gloves
Suitable for fishing, hiking, car repairing, mountain camping, cycling, running and other outdoor night activities
Made of breathable and soft fabric
One size fits most
Recommended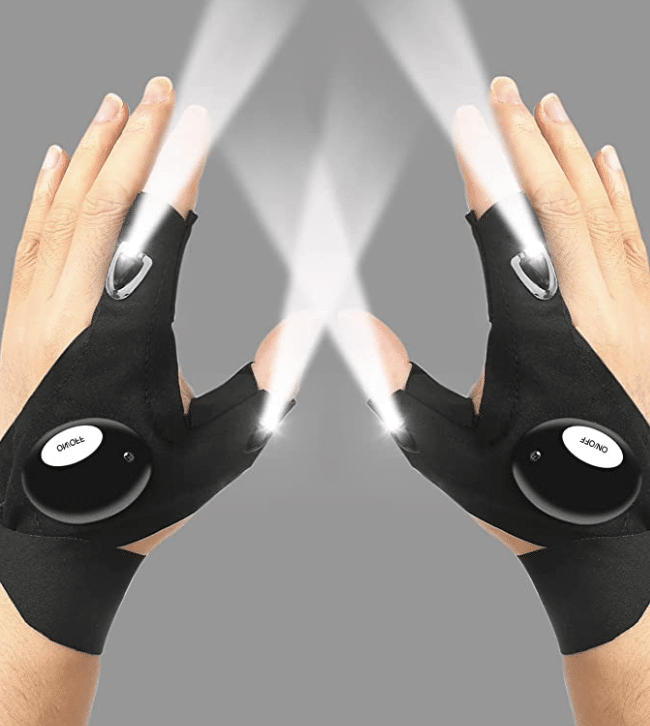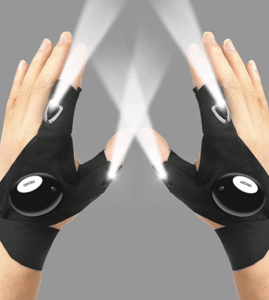 Picnic Backpack
Made of strong polyester fabric with back waterproof PU coating, non-fraying stitching, and heavy duty zippers
Has 3 cooler compartments
Comes with everything you need to have the perfect picnic
Recommended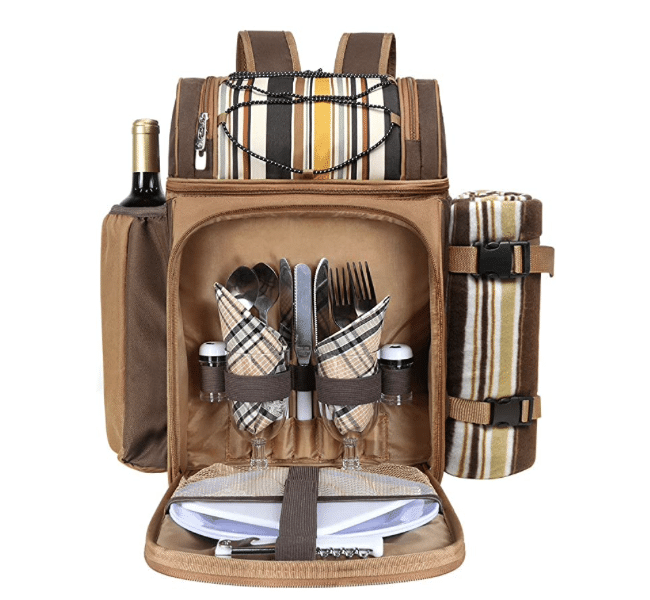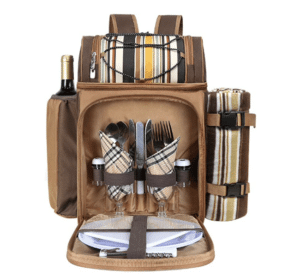 Titanium Multi Utensil
10 multi functions including: spork, serrated butter knife, can opener, peeler, bottle opener, fire flint, cord cutter, screwdriver, pry-bar, and a box cutter
Better than a Swiss army knife!
Titanium provides maximum strength and durability ready for a lifetime of adventures
Recommended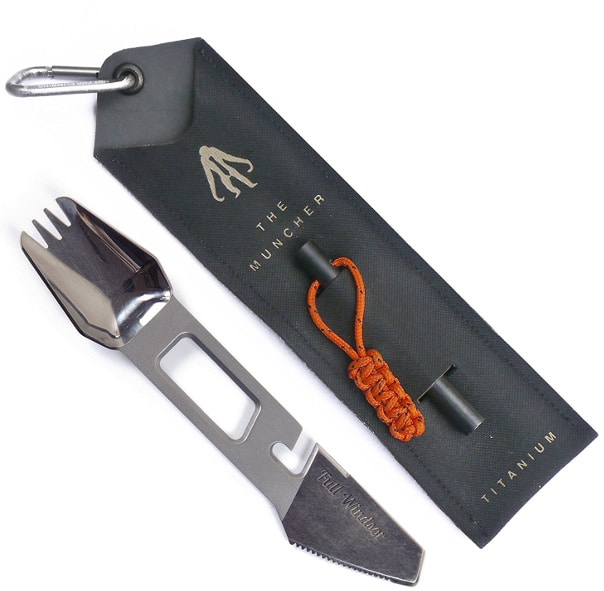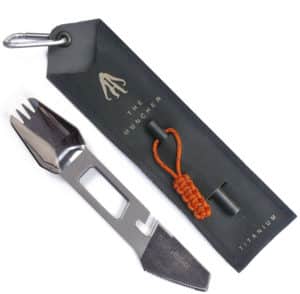 Travel Urinal
Allows girls to pee in the woods!
Made of soft, plastic silicone
One of the best gag gifts – that's actually useful
Recommended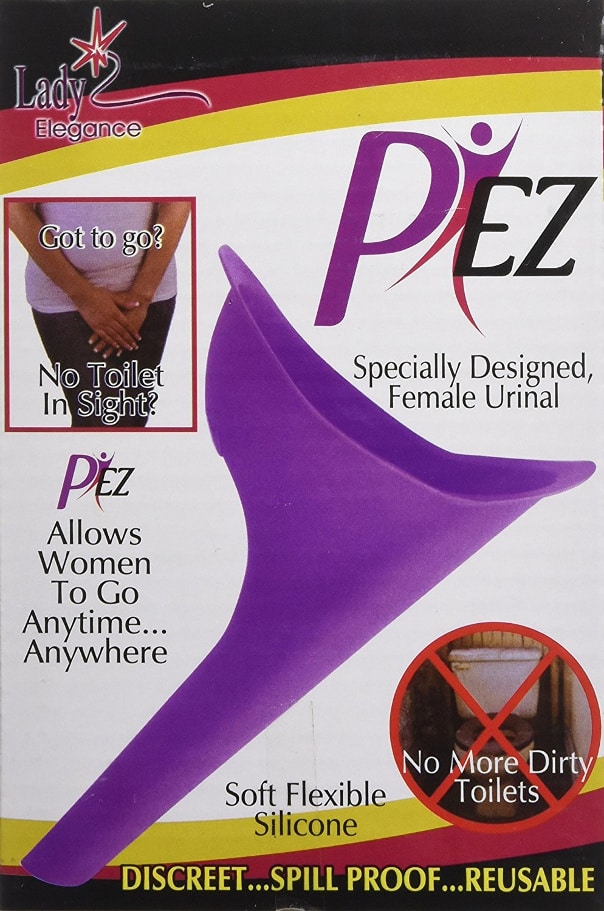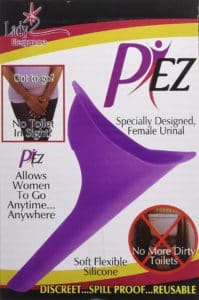 Nostalgic Popcorn Popper
Can be used over a campfire, fireplace, or even a grill
Makes 4 quarts of flawless popcorn in just 4-5 minutes
Everything is already packaged and measured perfectly
Recommended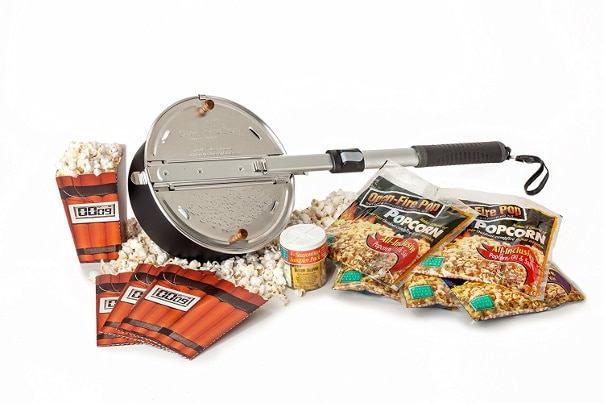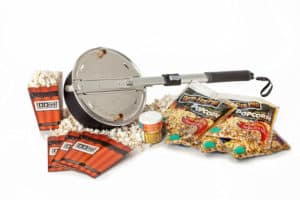 Wrapping It Up
There you have it, folks! We had so much fun creating these hiking & camping gift guides. We hope you got a gift for the camper in your life!
What were your favorite gift ideas from this post?
Let us know in the comments below 🙂
Read Next:
– 30 RV Experts Reveal Their Must-Have Camper Accessories
– 30 Gift Ideas for RV Owners
– 27 RV Upgrades & Mods You HAVE To See (Plus How-To Guides)
– Best Gifts for Travelers