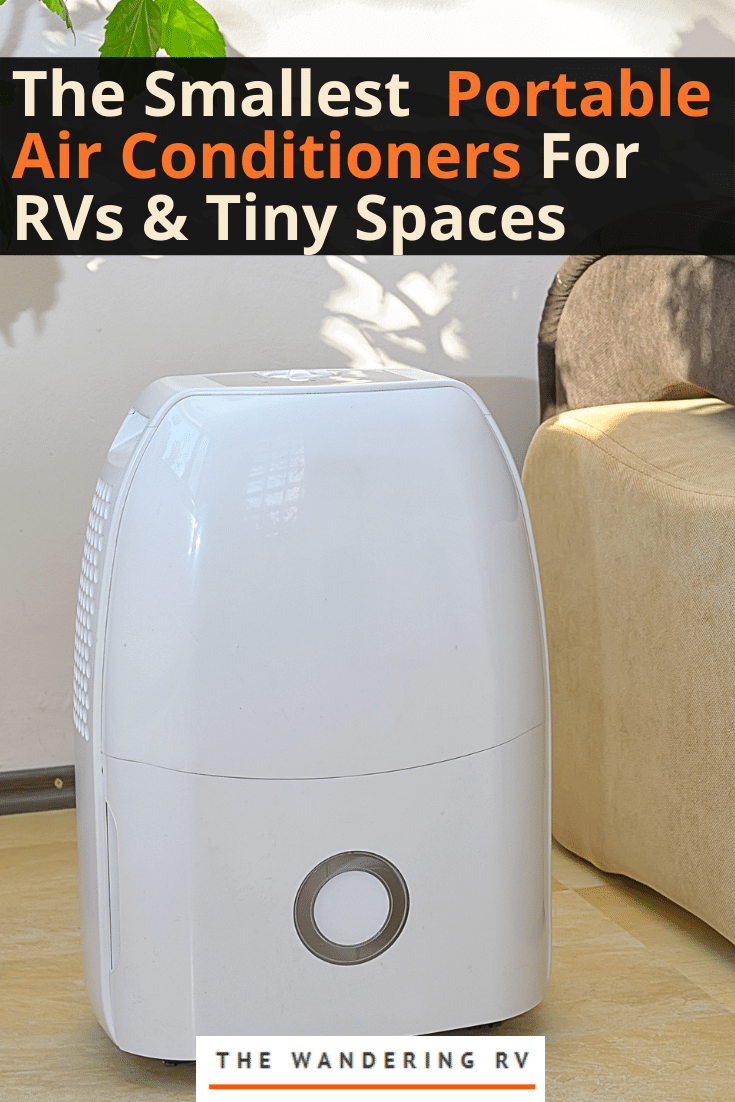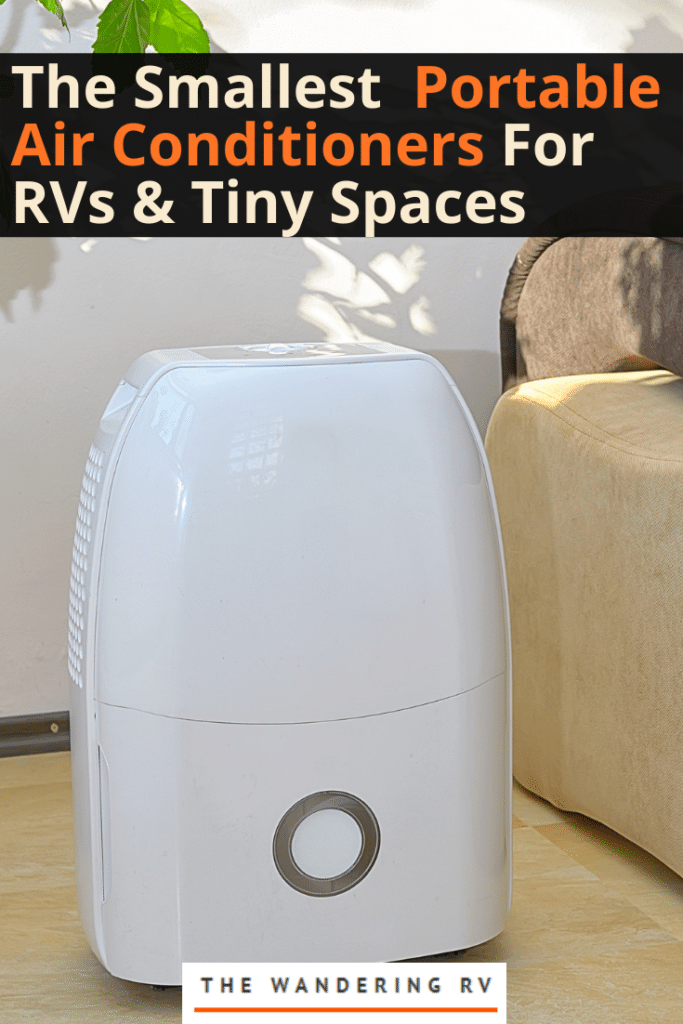 Summer is one of the best times to take a vacation in your RV. However, heat and humidity can be a major problem if you don't have a good RV air conditioner.
Some rigs don't have a rooftop air conditioning unit, but that shouldn't stop you from traveling in the summer! Today, we're going to talk about the smallest portable air conditioners that will cool your RV in minutes.
We'll go over why you should use one, if portable air conditioners actually work, and share 5 of the best small portable ac units on the market.
Let's dive in!
Table of Contents
Why Use a Portable AC Unit In an RV?
The short and sweet answer?
You can move a small portable air conditioner into any room you'd like, rather than waiting for air to circulate through your RV.
It's standard for new RVs to come with at least one central air conditioner installed (typically in the roof), but a lot of older models don't have any air conditioners.
Let's say that your rig is an older model and has a rooftop air conditioner, but it's only in the living room. It can take hours for cool air to travel throughout your RV and when you're dealing with the summer heat, that's the last thing you want.
Getting a small portable air conditioner is a great way to keep certain rooms in your rig cool. If your RV doesn't have an air conditioner and you'll be out for a few hours, bring your portable air conditioner into the living room while you're gone.
When you're ready to go to bed, you can bring your portable ac into the bedroom a few minutes prior!
Can You Use Any Portable Air Conditioner in an RV?
Yes – you can! However, there are some small portable air conditioners that work better than others.
If you're in a humid area, a vented small portable air conditioner will be your best bet. Vented air conditioners may require a hose to drain excess moisture, but most have an auto-evaporation system that can evaporate moisture into the air.
If you're in a dry area, a ventless small portable air conditioner is for you. These small portable air conditioners use water to cool the air (and the humidity sitting in the water tank is what pumps cold air into your RV).
Because ventless portable ac units rely on humidity to work properly, being in an area that is already humid will mess with the system as it won't be able to evaporate properly.
Do Small Portable Air Conditioners Actually Work?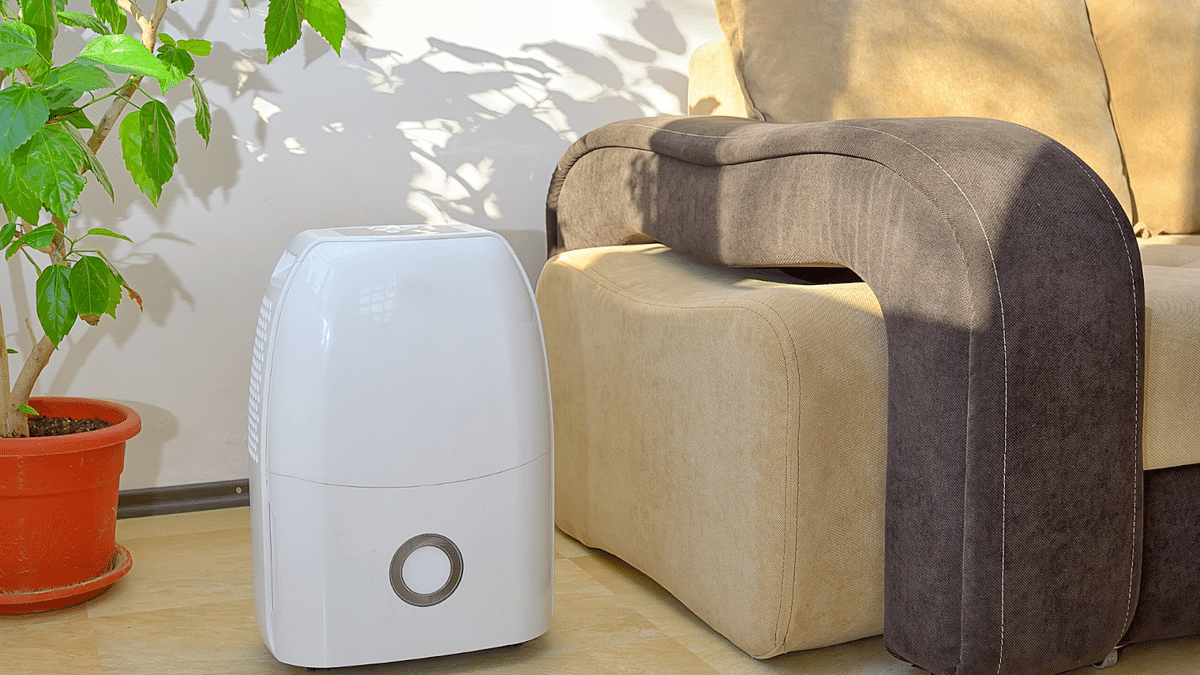 Depending on the size of the room you're trying to keep cold, yes. However, small portable air conditioners aren't meant to cool an entire house (and depending on how big your RV is, you might have to purchase two if you want multiple rooms cold at once).
However, even the smallest portable air conditioner can cool off a room in a matter of minutes. Keep in mind that the higher the BTU is on your small air conditioner, the more heat will be ejected back into the room. Even still, a brand new portable ac unit tends to be better than the central air conditioning system that an older rig comes with.
Some portable air conditioners also double as a dehumidifier, which can improve your comfort levels while RVing (we have a few of those units in the next section)!
The 5 Smallest Portable Air Conditioners You Can Buy
So, what's the smallest portable air conditioner you can get?
We're glad you asked! Here are the top 5 most popular small portable air conditioners on the market today:
1. ZAFRO Portable Air Conditioner
ZAFRO Portable Air Conditioner
8,000 BTU compact air conditioner
24-hour adjustable timer can cool a room to a temperature between 62°F-86°F
The output of our portable air conditioner with quiet 54dB in low-speed mode ensures no interference at night
Recommended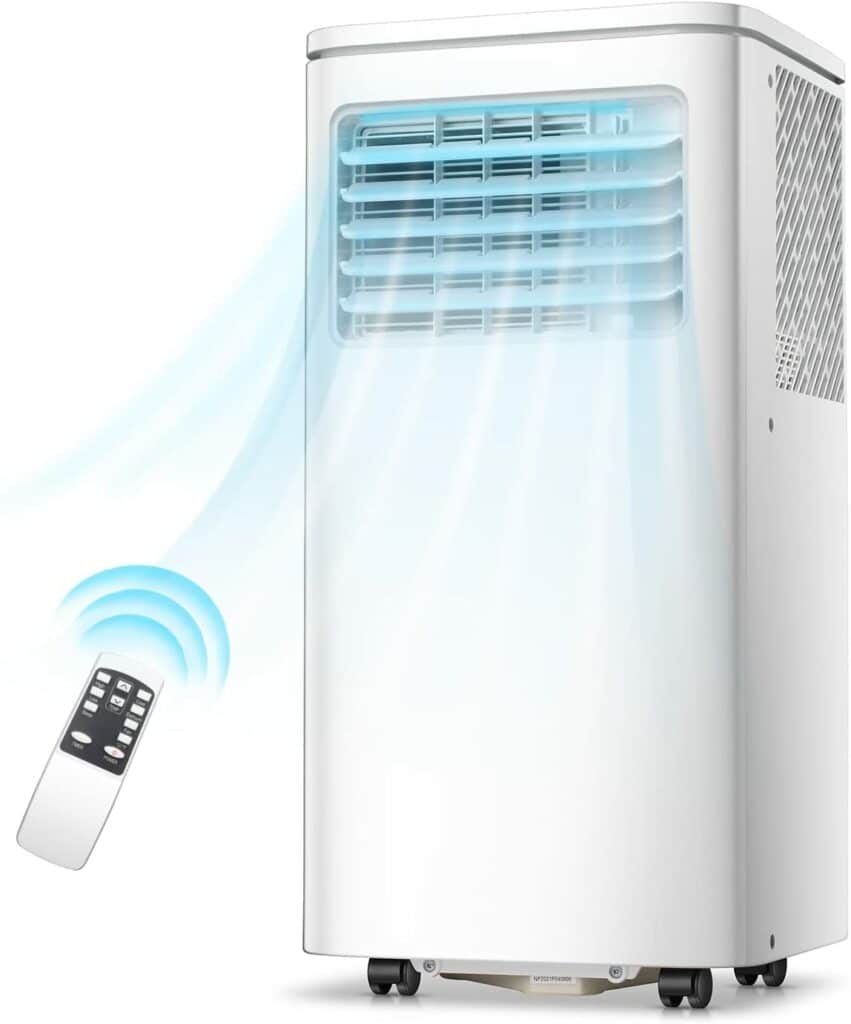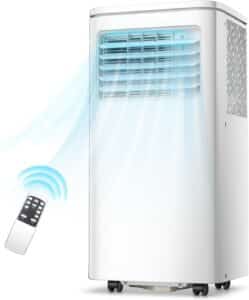 The ZAFRO small portable air conditioner is equipped with 3 modes to choose from:
Cool
Dry
Fan
It also has an easy to read LED display and a full function remote control that allows you to set the time, temperature, and mode easily. It can comfortably cool a 250 square feet room.
2. BLACK+DECKER Portable Air Conditioner
BLACK+DECKER Portable Air Conditioner
4,000 BTU compact air conditioner
Top mounted control panel with LED display
Cools a room approximately 15′ x 20′
Recommended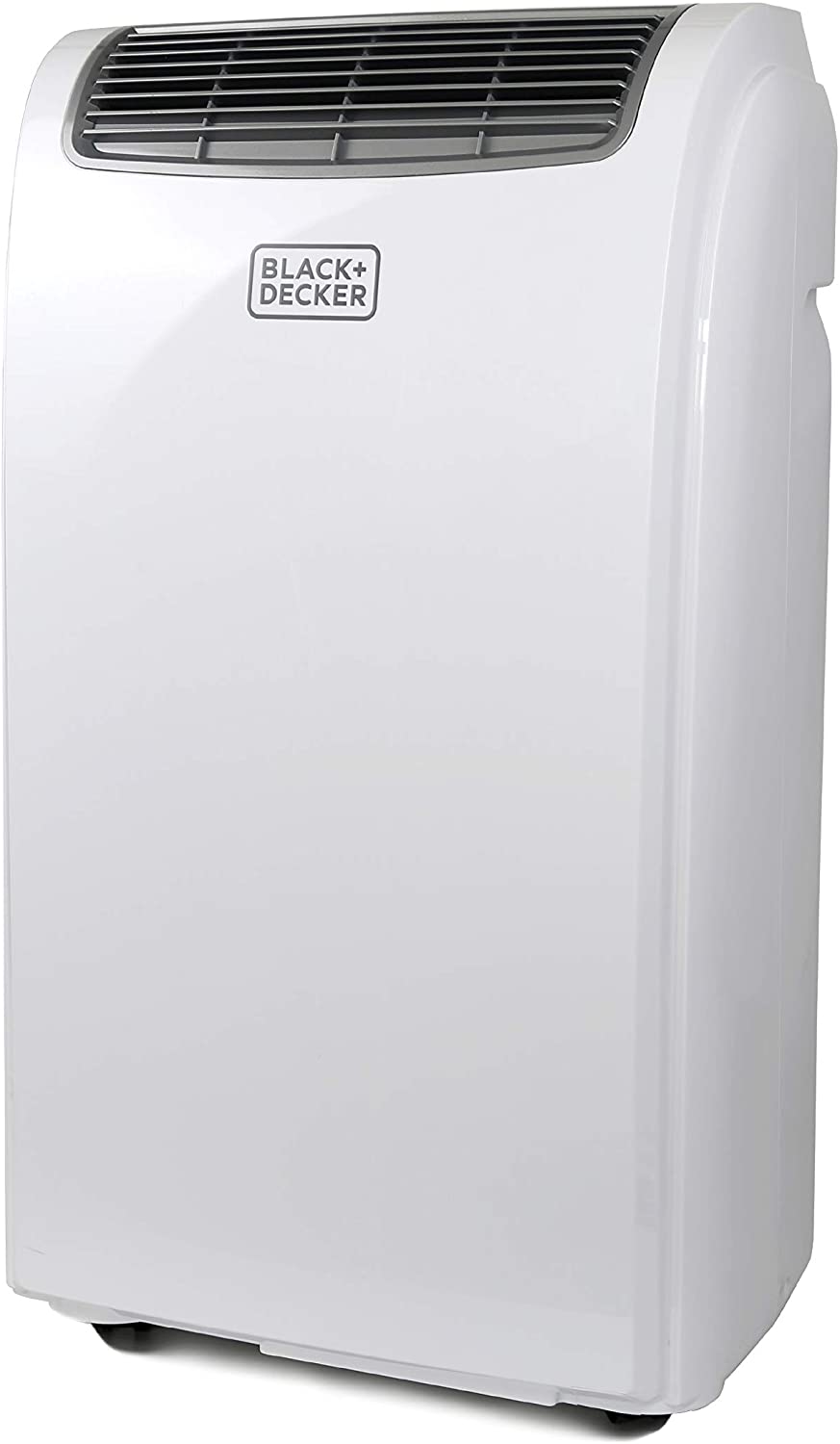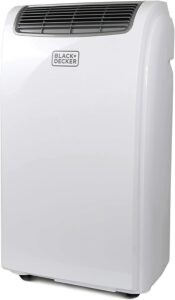 The BLACK+DECKER portable air conditioner cools, dehumidifies, and circulates air to stand up to summer heat. It comes with rolling caster wheels and side carrying handles for easy to maneuver mobile comfort, too!
3. TOSOT Portable Air Conditioner
TOSOT Portable Air Conditioner
10,000 BTU portable air conditioner
Use the sleep function to adjust your optimal sleeping temperature
Capable of removing 2.5 pints(1.2L/hour) of water per hour
Recommended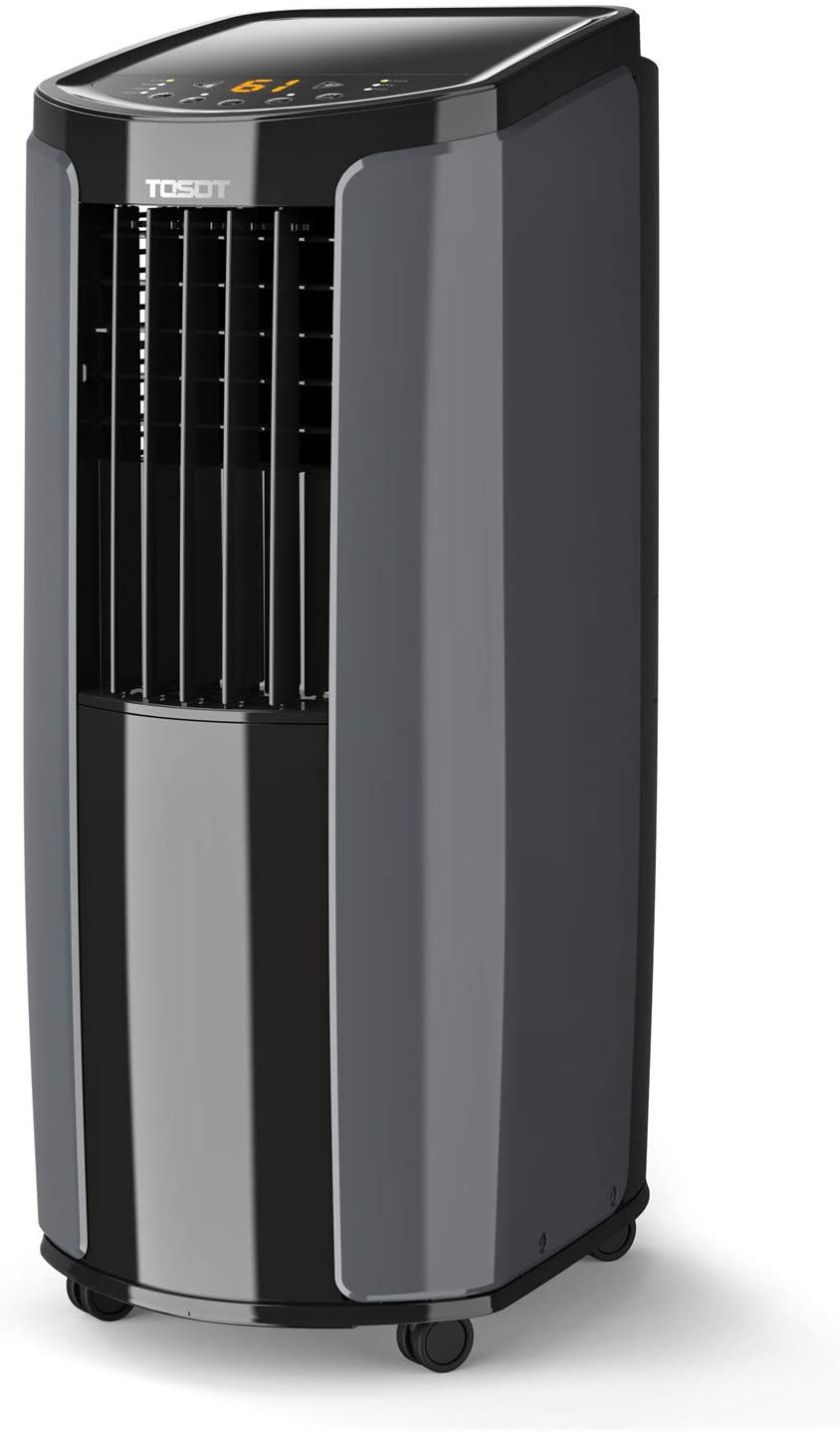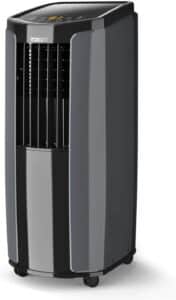 The TOSOT small portable air conditioner provides a restful night of sleep by clocking in at a peak sound level of 49 decibels – about the same as light rainfall on your window. It's fully portable, has an adjustable timer, and is one of the best small air conditioners on the market today.
4. LUKO 3-in-1 Portable Air Conditioner
LUKO 3-in-1 Portable Air Conditioner
8,000 BTU compact air conditioner
Bucket-less, self-evaporating operation makes your living space cool, clean and dry
Features a digital touch button control panel which includes the power, mode, timer, temperature and fan speed settings
Recommended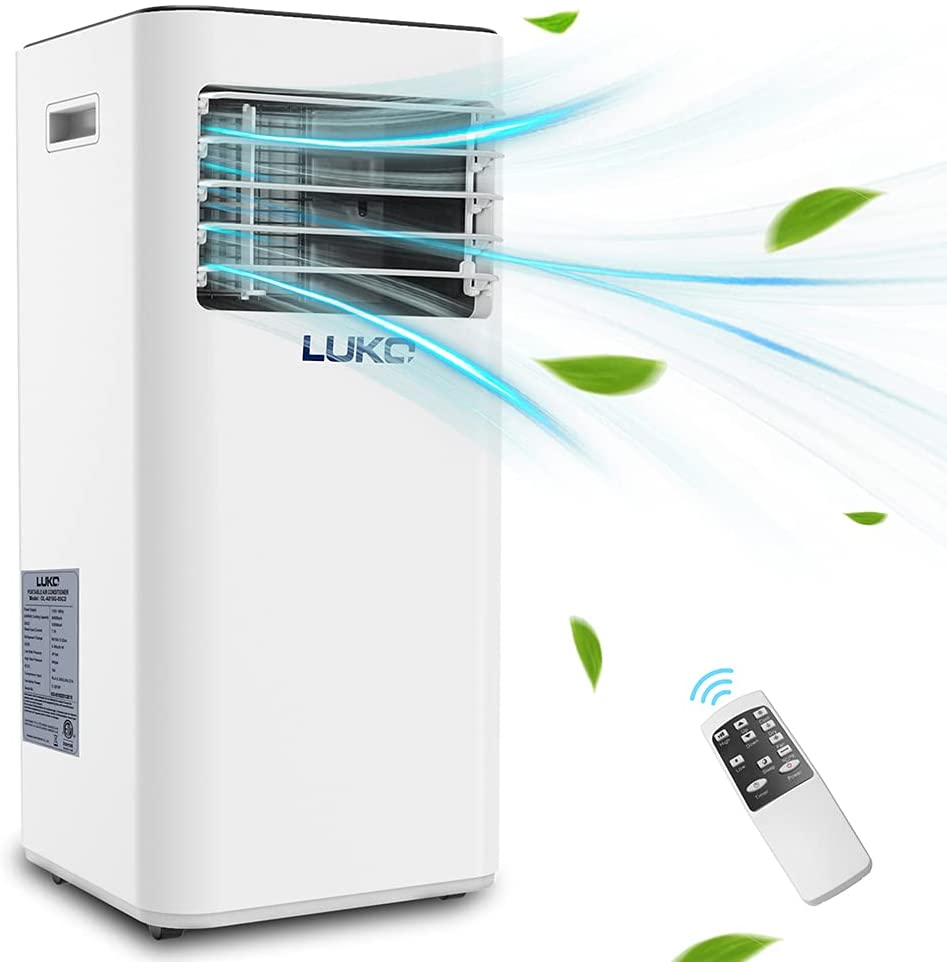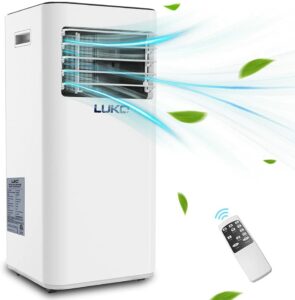 This portable air conditioner from LUKO may not be the smallest portable ac unit, but it's an amazing choice for cooling down rooms in no time. It's equipped with four caster wheels and can be easily moved and it includes a quick-install window kit that can vent the device through any horizontally or vertically opened window.
The machine has a two-way upward/downward air deflection function, which circulates the air evenly to eliminate hot spots, thereby providing sufficient airflow in a cool space! Between cooling, dehumidification, ventilation, and the sleep mode, you'll have all the functions you'll ever need!
5. Pro Breeze Smart Air Conditioner Portable
Pro Breeze Smart Air Conditioner Portable
10,000 BTU cooling capacity which provides cooling down to 61°F across 300 sq ft
Connect your smartphone to our room air conditioners and control the temperature, timer and various other functions
6.6 CEER Energy Efficiency rating to ensure that blowing cold air in the sweltering summer heat is energy efficient and cost effective
Recommended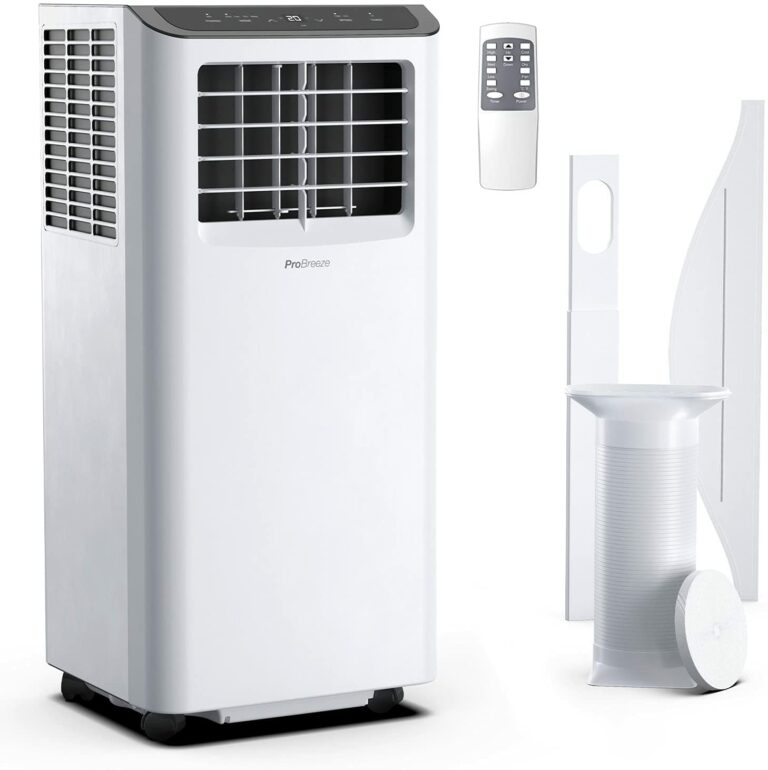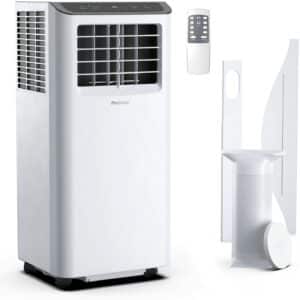 The Pro Breeze small portable air conditioner has a BTU cooling capacity of 10,000, which provides cooling down to 61°F across 300 sq ft! It's compatible with Amazon Alexa and Google Home, has 4 multi-purpose operating modes (including air cooling, dehumidifying, fan only and sleep mode), and is easy to install!
Other RV Accessories
Out of all of the portable air conditioners we've shared today, we hope you're able to find one that's perfect for your small space! Cool air is a must have in the summer – and a portable ac unit will help cool your rig down in no time.
Looking for more RV accessories? Check out these posts: