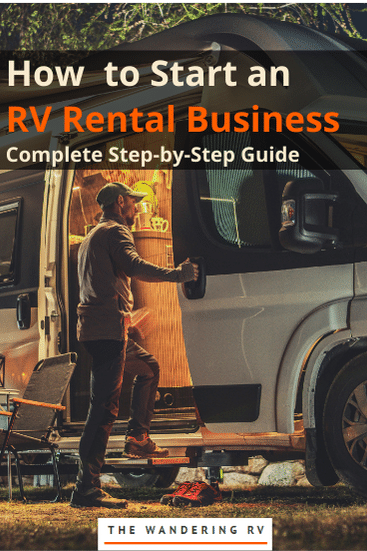 Starting an RV rental business is a great way to pay off your camper or even to turn into a full-time business that replaces your job! It just depends on how much work you want to put in.
Whether you want to rent your RV out in order to make the monthly payments to pay it off and save money, or you're considering buying an entire fleet of RV rentals, this guide has all the tips and steps for you to start a successful RV rental business.
The guide is broken up in three parts:
Answers to common questions about starting an RV rental business
How to actually set up your RV rental business
Tips for growing your new RV rental business & keeping it profitable
Use the table of contents below to jump to the section that most interests you, or keep reading to learn everything you need to know about RV rental businesses!
Table of Contents
Before You Start Your Own RV Rental Business
Before you pull the trigger and list your RV for rent, you probably have a few questions about how this whole thing works. Here are a few common Q&A's to help you out:
How Much Money Can You Make Renting Out an RV?
It's possible to make anywhere from $20,000 to $50,000 per year as an RV renter!
Of course, how much you make RV renting depends a lot on the type of camper you own, where you live (if it's a popular spot for sporting events or has great RV parks nearby), and how much work you put into perfecting your listing and rental experience.
Typically, camper vans, small pop-up campers, and vintage campers are the most popular and demanded types of RV rentals. So if you have one of those, you're already ahead! But if not, that's OK – there is a wide demand for all kinds of RVs including motorhomes, fifth wheels, and travel trailers.
Check out this RV rental listing calculator to get an estimate of how much you could make!
Where/How Do You Rent Your RV?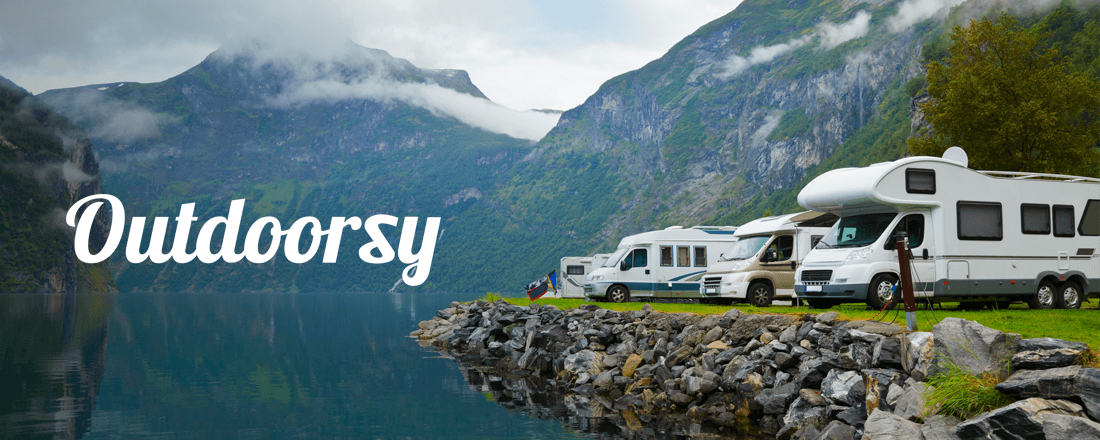 You can list your RV for rent on any peer-to-peer RV rental company. While there may be more, the big three that people are using right now are:
Each rental site has it's pros and cons, but luckily, you can list your rig on all three at the same time to maximize bookings! Then, use software to manage them (more on that in the tips section at the end).
What are the Costs Involved in an RV Rental Business?
Every business has business expenses, and an RV rental business is no exception.
In addition to the cost of your camper, you also have other ongoing expenses, such as:
Vehicle maintenance costs: $500-$1,000 per year
Business start up costs (forming the company): $150-$500 one time
Recreational vehicle insurance: $800-$1,500 per year
Business insurance (general liability coverage): ~$500 per year
Personal liability insurance (option): $150-$300 per year
Supplies (toilet paper, soap, etc.): ~$30 per month
Cleaning costs: $50-$100 per cleaning
Rental fees: Usually ~20% of the total booking fee (so $20 out of every $100)
Interest fees (If you have a loan on your RV): Interest rates vary
This puts us at a grand total of $190-$263 per month, plus $150-$500 one time to set up your business, plus whatever you spend on cleaning costs (which vary depending on how often you rent out your rig). That's also not including interest rates if you have an RV loan.
As far as small businesses go, these costs are pretty low. Plus, these are all things that you can write off on your taxes which will save you money at the end of the year!
What Kind of RV Rentals Do Well?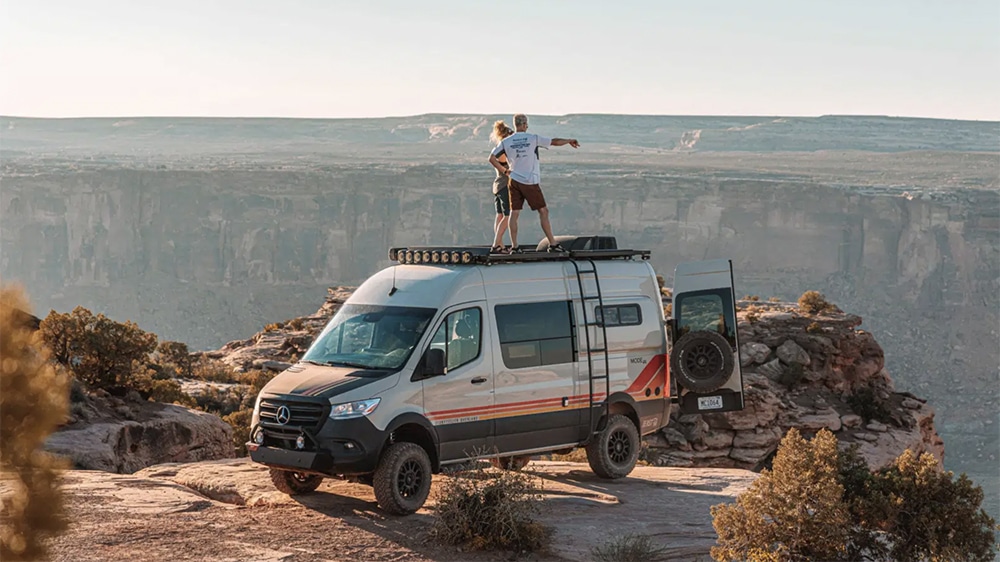 Typically, camper vans, small pop-up campers, and vintage campers are the most popular and demanded types of RV rentals. However, all types of RVs have some demand, so no matter what kind of rig you have, you can do well renting it.
Do You Need to Register as a Business?
Yes – if you make more than $400 in a year, you're legally required to register your business and pay taxes. At least, that's how it is in the United States!
I share more about this in the "staying legal & organized" section.
Do I Need a Special Kind of RV Insurance?
Yes… sort of. While regular RV insurance will cover your camper, most RV insurance companies like Good Sam and Progressive will NOT cover you in the event of an incident while a renter is driving.
But don't worry – instead of being sneaky and saying you were driving, you can opt instead to go with Roamly RV insurance. They are the only camper insurance company to officially cover RV rentals. They are also the only insurance company to cover custom van conversions!
*Note: While Roamly is one of the only companies that allow you to rent out your rig, you will still need insurance to cover you during the rental period. Luckily, Outdoorsy, RVShare, etc have rental insurance built into their platform (Roamly powers Outdoorsy's insurance during the rental period). But if you rent directly to a friend or in a way that's not through a platform like RVShare or Outdoorsy, you will still need insurance during the rental period.
Lastly, Roamly customers can save on their insurance premiums (up to 35% of their premiums) based on how much they rent out their rig on Outdoorsy with Roamly's Rent and Save Discount!
How to Set Up Your RV Rental Business
Starting an RV rental business is a bit of a process, but we've simplified it into four easy steps for you to follow along with! By the end of this guide, you will have your listing up and running!
The steps are:
Get an RV (If you don't already have one)
Take Pictures & Videos
Create Your RV Listing
Start Marketing Your Rental (Optional but recommended)
Let's break it down.
Step 1: Get an RV!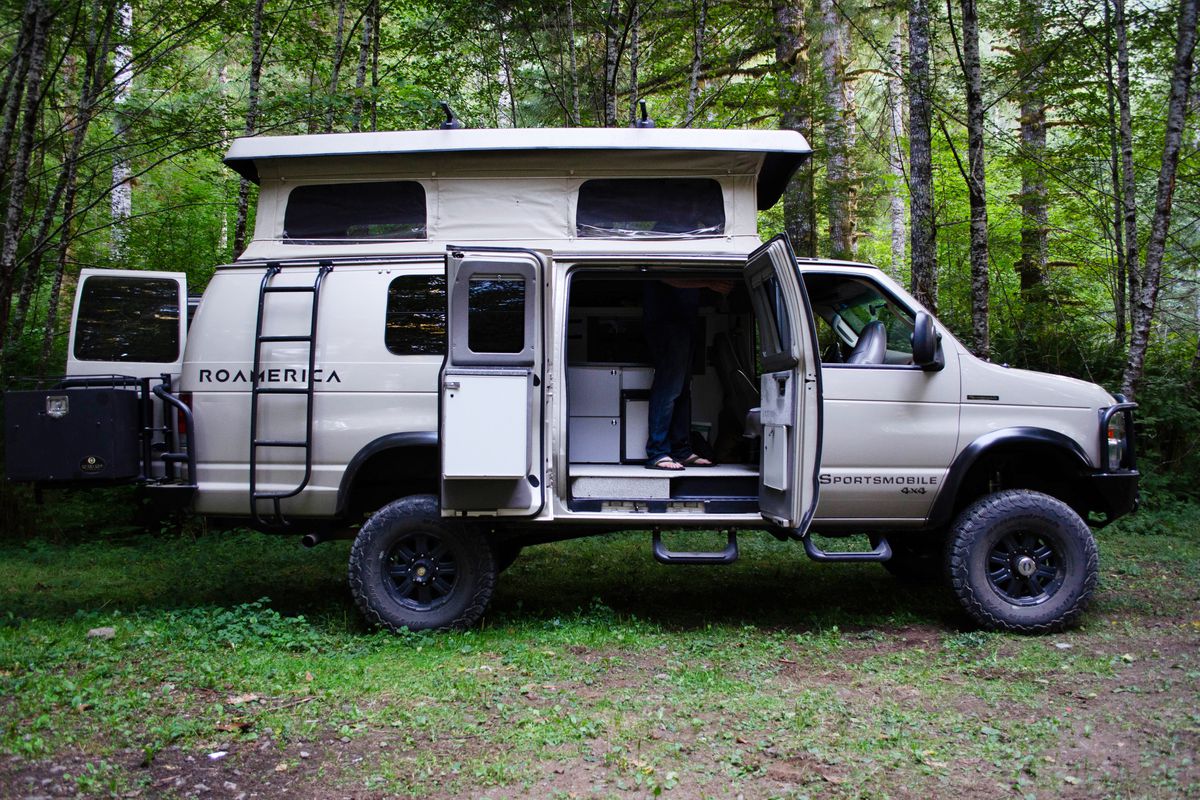 If you're not already an RV owner, buying a camper is your first step. As I mentioned in the Q&A section, the most popular types of RV rentals are campervans and vintage campers. So, if profit is your goal, this is the best RV class to buy.
It's best to look for a gently used (<5 years old) camper and, if possible, pay for it in cash. You don't want interest fees eating up your profits!
Here are some places to look for a used RV:
Just be sure to thoroughly inspect the RV to make sure it's in good mechanical order and is free of any water leaks or damages! Here are some used RV inspection tips from Love Your RV.
After you buy your RV, you need to think about getting proper RV insurance. Unfortunately, the only RV insurance provider that is set up to cover RV renters is Roamly. You may encounter issues if you have any other kind of camper insurance, so be wary of the fine print!
Step 2: Take Pictures & Videos
Once you've purchased and cleaned up your camper, the next most important step is taking high-quality pictures and videos of your rig. The better your pictures, the higher your chance of keeping your booking schedule full!
Here are some tips for getting the best pictures possible:
Take pictures during golden hour or during a slightly overcast day for the best lighting.
Use lighting indoors to improve indoor photos
Take pictures of different angles to best show off the living space
Get a really good picture of your rig with a drool-worthy background for the cover photo
Consider hiring a photographer if you just can't get good pictures
Here are some examples of great RV photos: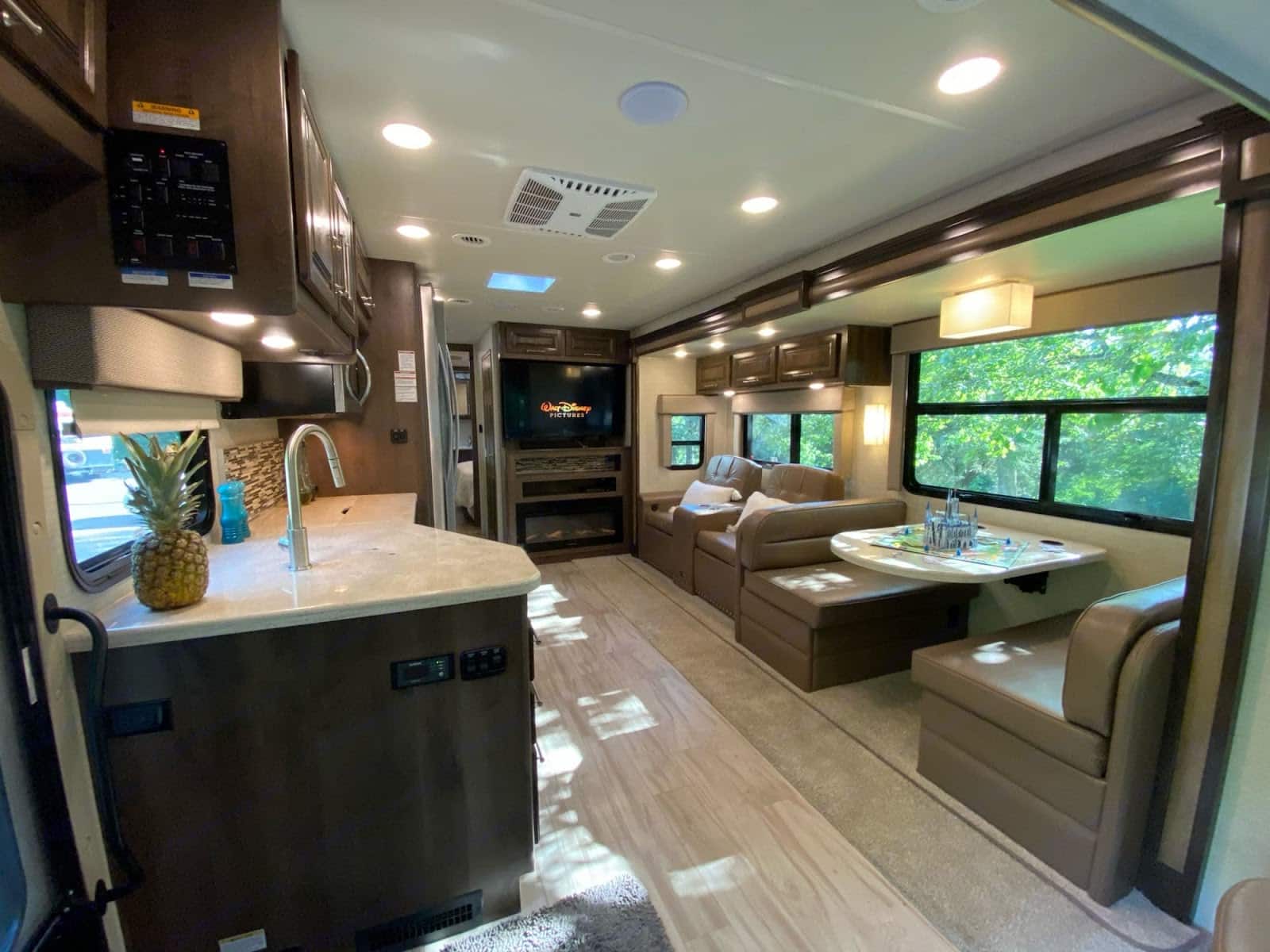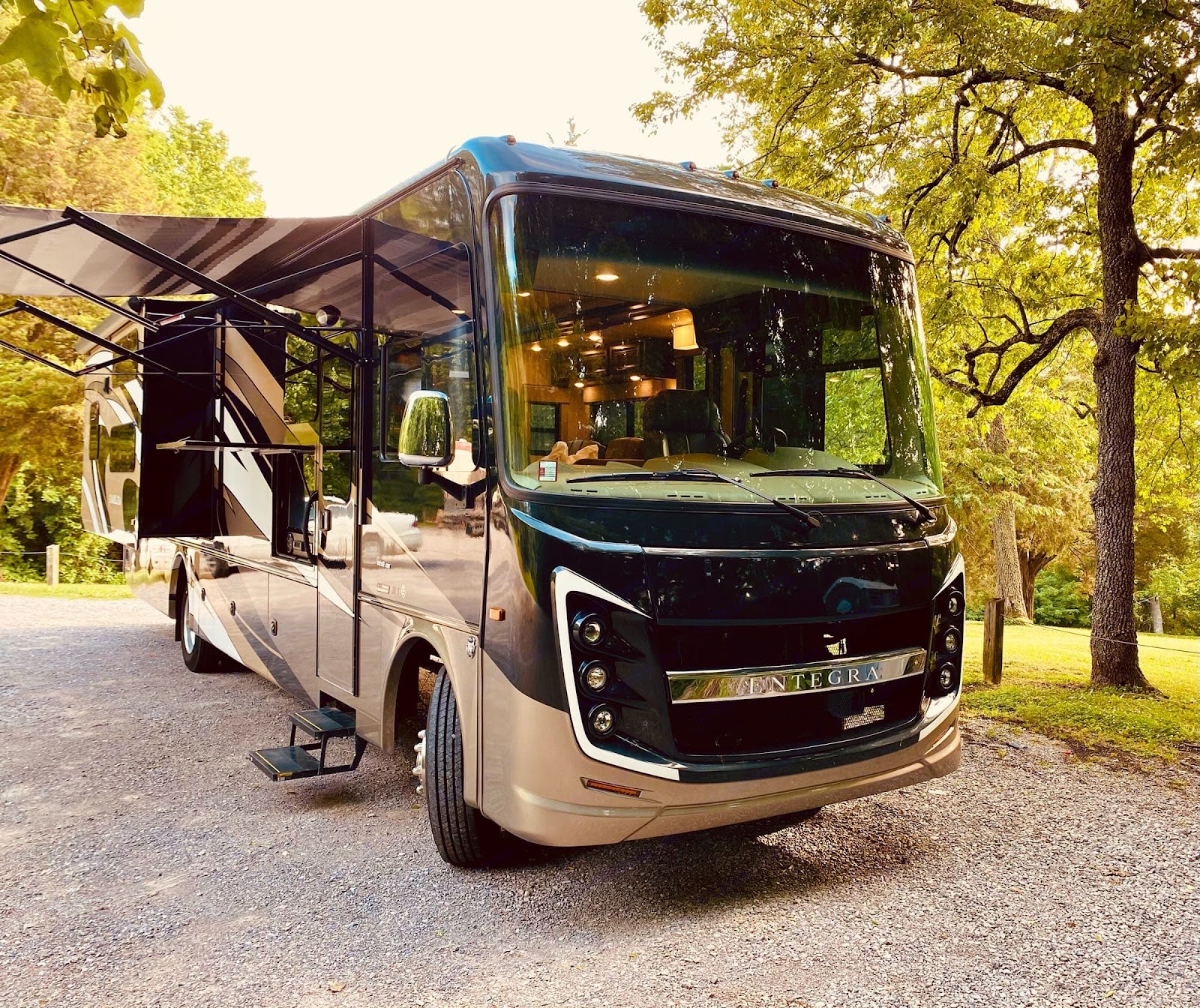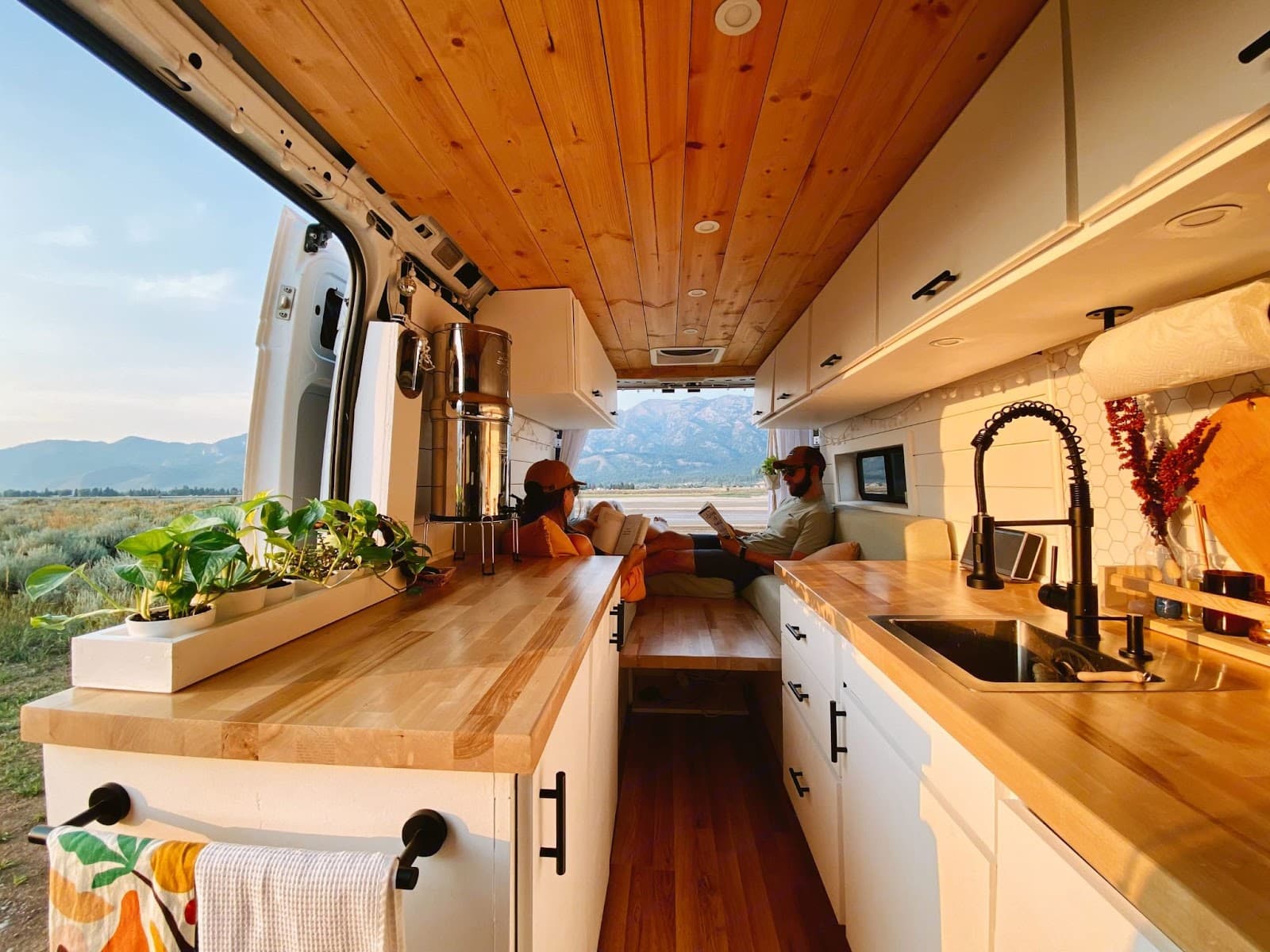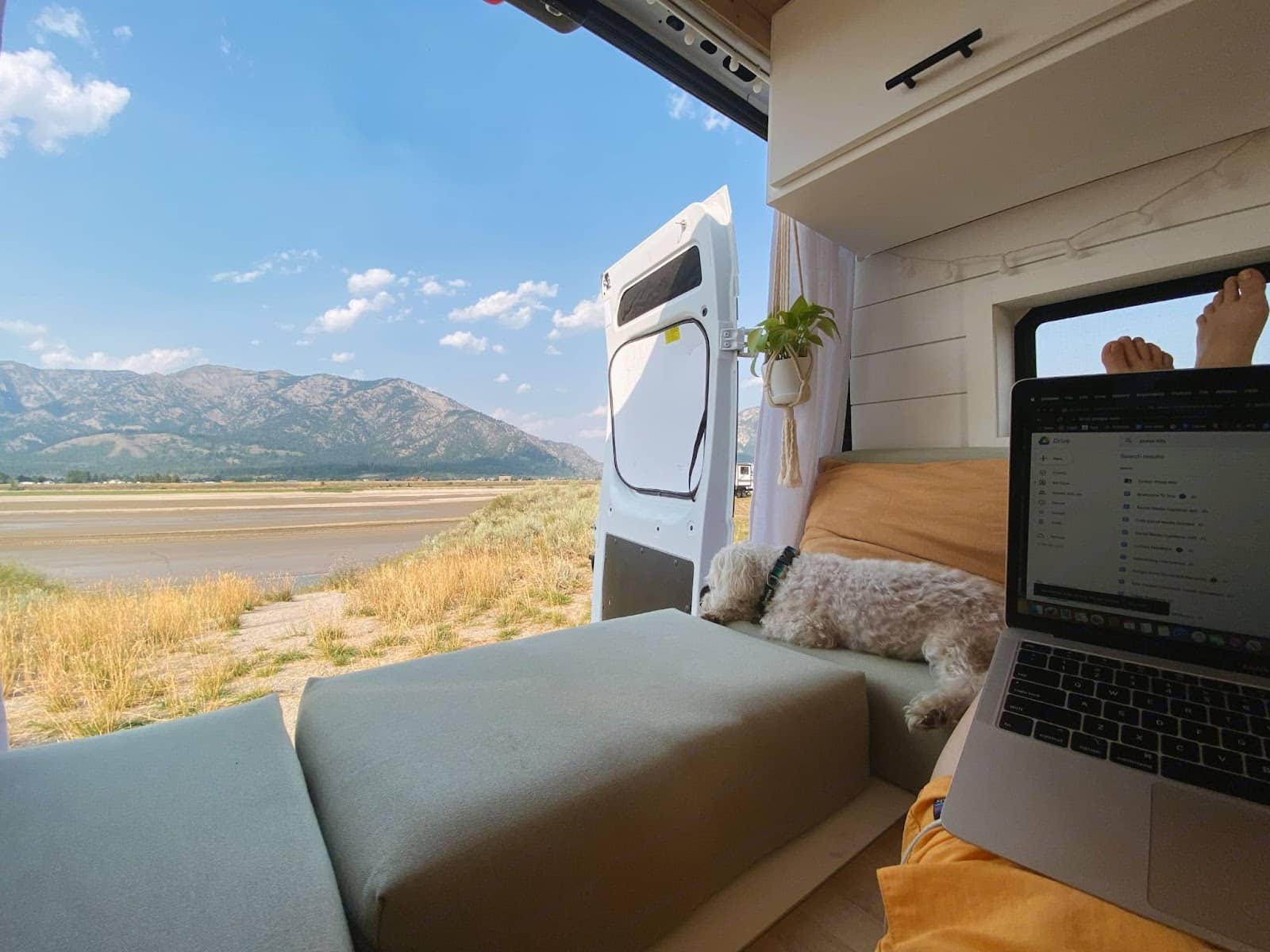 The more glamorous and dreamy you can make your photos, the better! Be sure to get some in-action lifestyle shots showing off what your customers could experience when they rent from you.
Step 3: Create Your RV Listing
Pictures in hand (or in harddrive, I guess), it's time to create your RV rental listing!
As for where you list your RV, most RV owners choose Outdoorsy. They have the largest selection and best insurance of all the RV rental companies. That said, you can list on multiple sites for the best chance at keeping your booking schedule full!
Here are three companies you can create an RV rental listing on (click the company name to be taken to the listing page; opens in a new tab):
We also wrote a guide comparing Outdoorsy and RVshare to help you make your decision of where to list your RV rental!
When making your listing, here are a few things to keep in mind:
Keep your title short and interesting. The best RV rental listings are those with a great, eye-catching title. Which of these are you most likely to click on?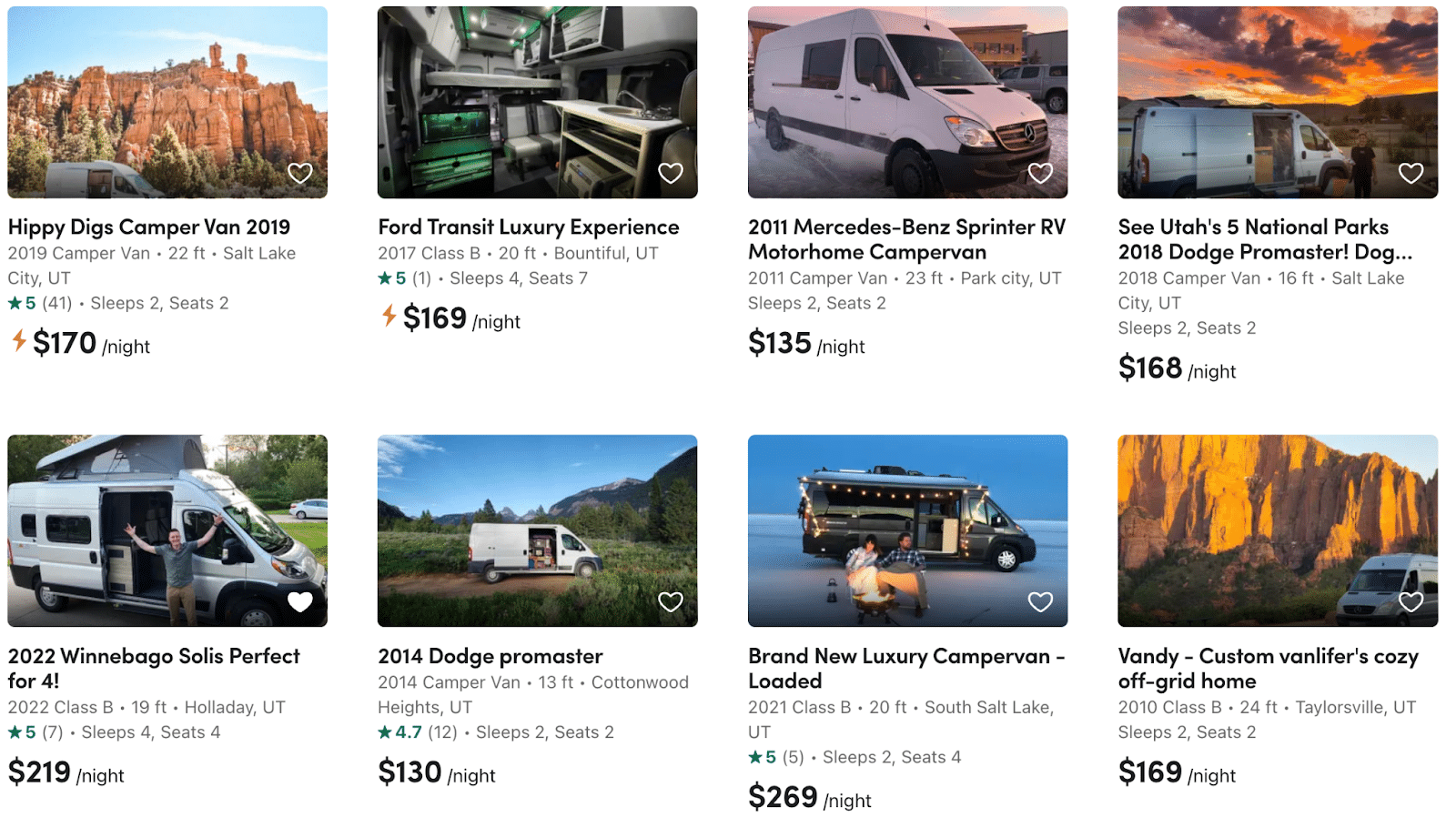 I personally gravitate towards the "Ford Transit Luxury Experience" and "Hippy Digs Camper Van 2019" – that latter of which has 41 5-star reviews!
If we look at their listing, we can see some RV rental secrets: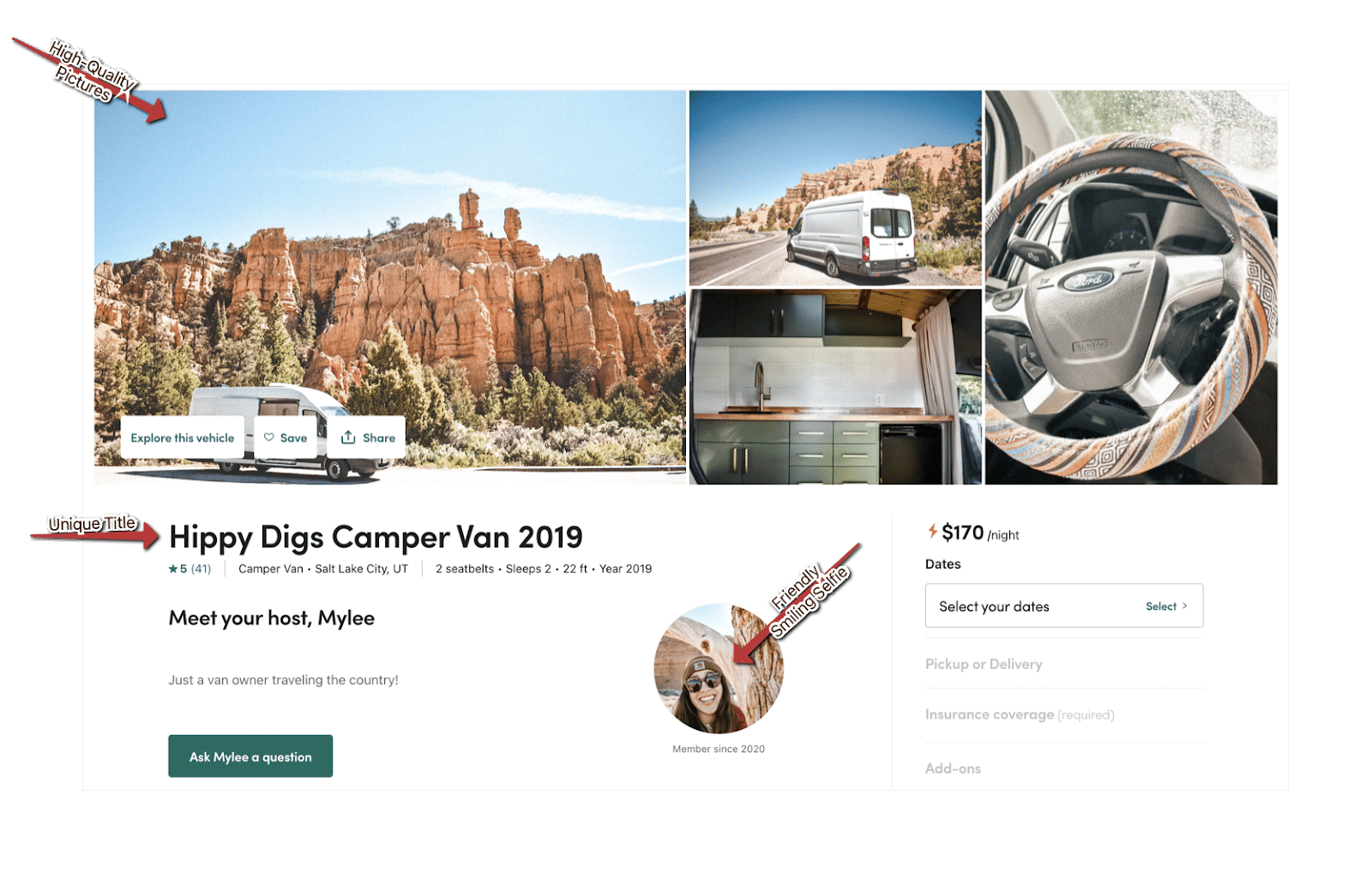 Specifically, she has a LOT of fairly high-quality photos. They aren't super high-resolution, but they're at least taken in good lighting and show a lot of different angles and lifestyle shots.
She also has a great photo of herself with good lighting and a big smile, showing she's friendly and approachable. Even a detail as small as your profile picture is important!
Don't skimp on the description. Once someone clicks on your listing, the next thing they see is the description of your rig. So having a friendly, detailed description is important!
If we look at Mylee's description from the listing above, you can see she has a fun description signaling it can be driven long distances, it's a great lifestyle, and detailing what the van comes with and that it was hand-made by them.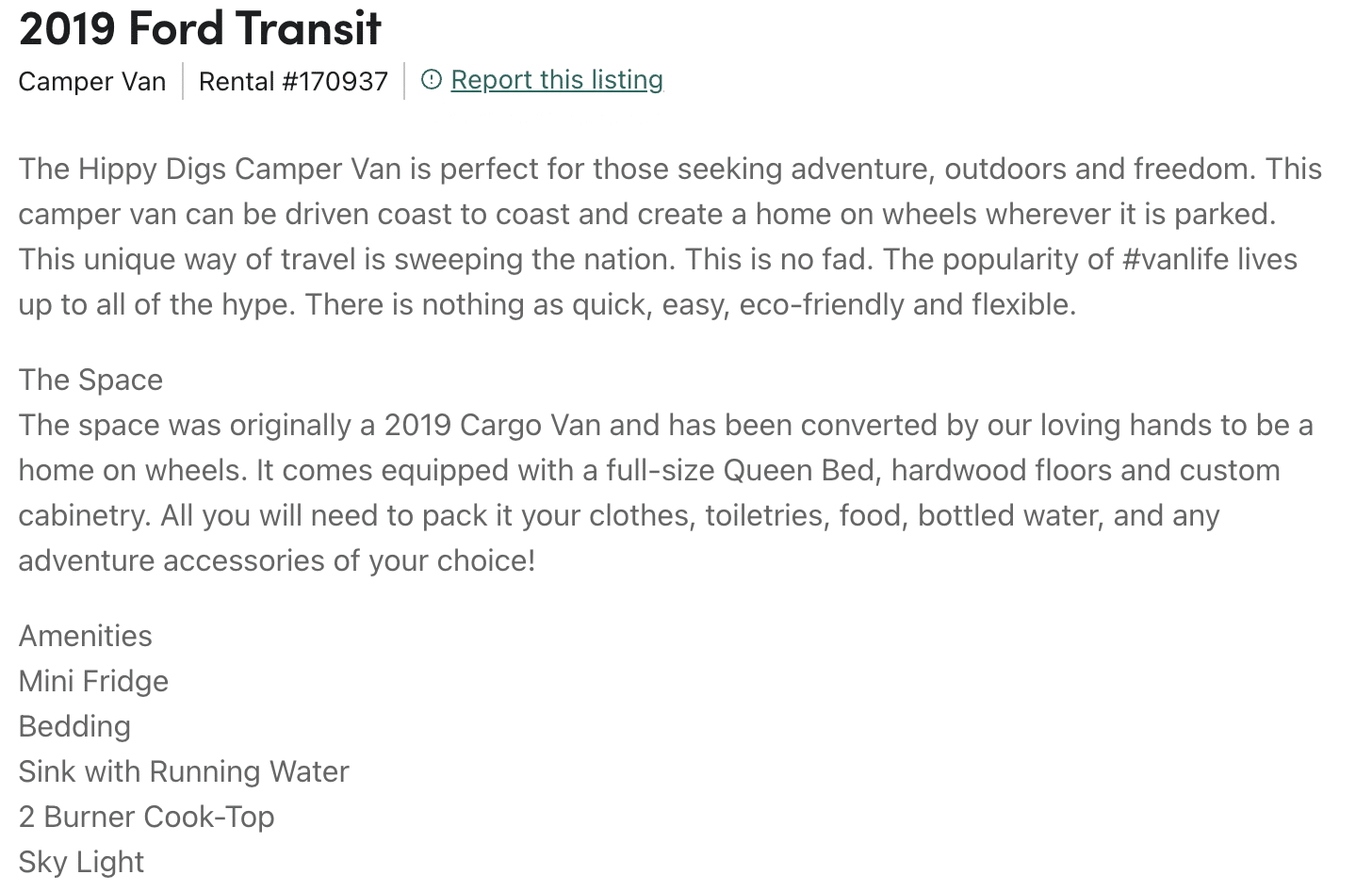 If you're not a great writer, it can be a good investment to hire a copywriter to create the listing for you. You can often find them at a fairly affordable price on sites like FreeUp and Fiverr.
Step 4: Start Marketing!
Many RV owners stop at step three and cross their fingers. While this can work, it's a better idea to start sharing your new business with your friends and family!
It's important to get some initial 5-star reviews, so putting in a little extra effort to get your first few renters will go a long way to creating a business with passive income.
Sharing your listing on social media and emailing your colleagues about it can help kickstart your RV rental business and bring in renters!
6 Steps for Staying Legal & Organized
If you're serious about renting RVs as a legitimate business, there are some steps you need to follow to make sure you don't get in trouble by the IRS.
1. Form a Legal Entity
The first thing you need to do once you start making money from your business is choosing a business name and forming a legal entity. If you make anything over $400, you have to register as a business and start paying taxes.
It's actually pretty easy to do this, though! Just set up an LLC or a corportation with LegalZoom. They will help you see if your business name is taken and set up your business.
If you don't mind doing some research and filling out some paperwork, you can also do it yourself. Just do a Google search on how to do it in your state.
Check out Outdoorsy's guide to choosing a business structure for more info.
2. Register for Taxes
In addition to forming a legal entity, you need to register to file taxes. Again, Google how to do this in your state. LegalZoom does have the option to register for you, if you go that route.
3. Open a Business Bank Account & Credit Card
In order to keep your business and personal taxes separate, you should also open a business bank account and a business credit card. Expenses like hiring a cleaner, making repairs, marketing, and more can all be written off on your taxes!
Note that I am not a legal professional and this is not legal tax advice. It's always best to consult a certified accountant for tax advice.
4. Keep Accurate Accounting
Whether you use a spreadsheet or an accounting software like Quickbooks, you're going to need to keep accurate accounting. Like I said before, you can write a lot of things off, so proper accounting will help you save on taxes AND keep you legal!
Check out the SBA's guide to small business accounting for more help.
5. Obtain Required Permits & Licenses
Depending on the state you're operating out of, your RV rental business may need special permits and licenses. Refer to the SBA's guide to see if you need them and learn how to acquire them.
6. Purchase Business Insurance
In addition to your RV insurance, your RV rental business will need business insurance. It's a good idea to get General Liability insurance at the very least. This will cover you in most general situations and gives you a base layer of protection should you get into a legal battle.
More Tips for Running a Profitable RV Rental Business
Now that your RV business is up and running, here are some extra tips to help your business stand out among the competition and keep your profits high!
1. Create a Beautiful Listing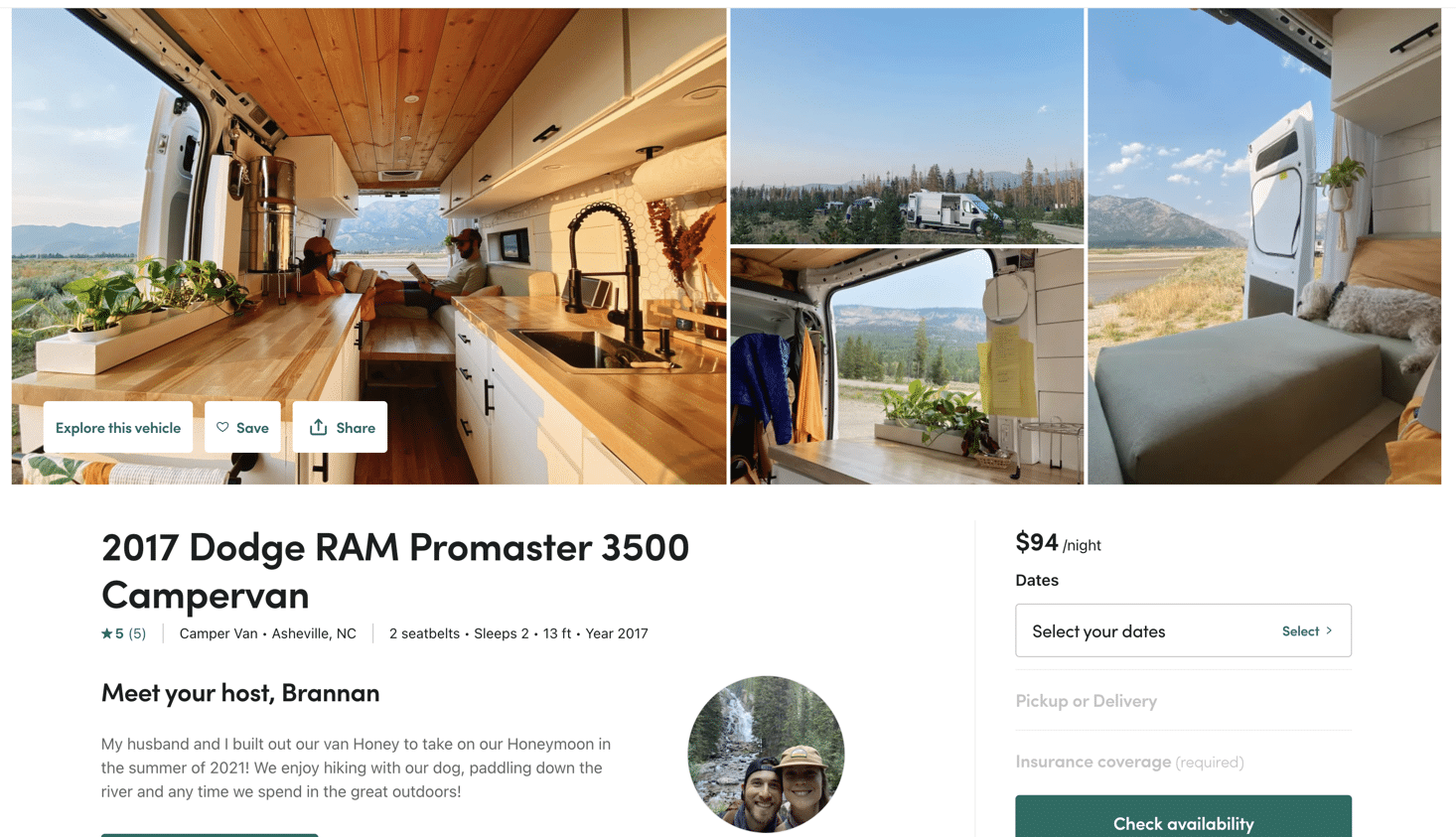 I've said it several times already, but here it is again: You need a stand-out title, description, photos, a video, and even a profile picture! The more you can do to improve your listing, the more renters you will get.
It's worth hiring a photographer to help you with the photos, and even hiring a copywriter to help you with the title and description, if you're not great at doing those things yourself. It will make all the difference in your rental business!
2. Get a Booking Software
If you list your RV for rent on multiple RV rental websites (like Outdoorsy, RVezy, and RVshare), one problem you may run into is double bookings – that's where two different people book your rig on the same day on different platforms.
To avoid the headache of blocking out the dates across all three rental websites every time someone books, and to avoid upset customers when you inevitably have to cancel their booking, a booking software can help you manage your bookings across all the sites easily!
Some options include Wheelbase and Sirvoy.
3. Offer Delivery Services
No, I don't mean giving your clients pizzas to their door (although that might be a cool marketing tactic!). By delivery, I mean delivering the camper right to the campground they are staying at.
If you have a big travel trailer or fifth wheel, this might be a requirement anyway! But even if you don't, delivering your rig can be helpful and avoid extra risk of the client driving it themselves. It's not a requirement, but it can help.
4. Buy Supplies in Bulk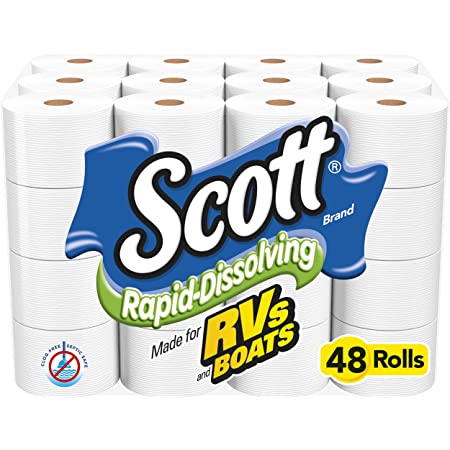 Things like toilet paper, paper towels, and soap in your rental all make it a stand-out experience. But if you're buying these things in regular packages or, worse yet, travel sizes, it's going to get expensive fast.
Costco is a wonderful thing! Consider getting a membership and buying these supplies in bulk.
Related Reading: Can you rent an RV from Costco?
5. Use House Furnishings, Not "RV" Parts
When shopping for parts and supplies for your RV, you will come across a lot of RV-specific things, like faucets, showerheads, and even recliners.
However, most of those RV specific things are more expensive and no better than their regular household counterparts! So instead of paying more for the same thing, just get regular household stuff.
Except toilet paper. It's important to have RV-specific toilet paper to avoid ruining your black tank! Always use septic-safe toilet paper.
6. Maintain, Maintain, Maintain!
Maintenance on your rig is crucial to keep it running and profitable. This means oil changes, checking the battery, cleaning everything properly, making sure the seals are leak-free, and more.
Here's a quick video from RV with Tito on how to do some basic preventative maintenance work on your RV:
7. Find a Reliable Mechanic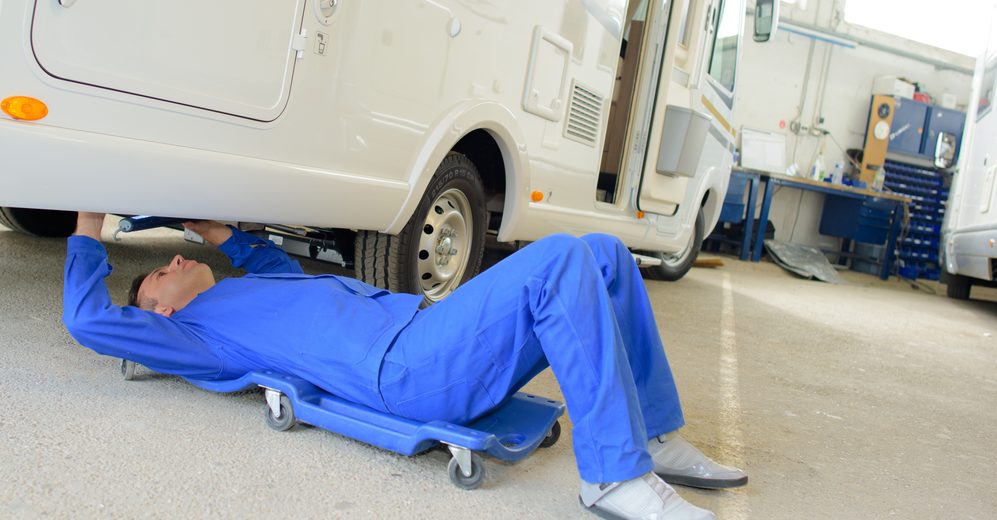 RV mechanics can be expensive and backlogged for work. Try to find someone you can rely on and hire them outside of where they work so you can get a better price and faster service.
8. Learn to DIY
Making minor repairs and maintenance yourself saves a lot of time and money. RV mechanics can charge $100-$200+ per hour, even to do the most simple tasks. Always look to see if you can do something yourself on your rig before you look to hire that mechanic!
However, unless you're a trained technician, it's probably best to leave the electrical and gas systems to the professionals.
9. Shop Around for Parts
RV parts from camper stores can be expensive. Always shop around for RV parts to get the best deal and avoid over-paying. Most RV shops will charge double what you'd pay retail for simple things like water pumps and LP gas detectors.
Check out this guide to finding used RV parts at salvage yards for more money-saving tips!
10. Expand Your RV Fleet

Finally, if you want to turn this into a true RV rental business rather than a side hobby, expanding your fleet of RVs means you can make more money and even start hiring people to help you run everything!
If you are going to expand your fleet, though, keep in mind that it's a good idea to have multiple of the same type of rig. This makes maintenance, cleaning, and repairs much easier because you know exactly what needs to be done and how to do it, rather than needing to learn multiple rigs.
Additionally, keep in mind that your location and the type of camper you buy will have a big effect on whether you can keep your rigs booked all the time. If you live in the middle of nowhere where people aren't interested in going, or if you have a type of camper no one is interested in, you're going to struggle.
In general, camper vans, small class B RVs, and vintage campers are all going to perform better than travel trailers or giant motorhomes. Small pop up campers also tend to do well, since they can be towed by nearly any vehicle.
Final Thoughts
Going from an RV owner to an RV rental business owner is a big leap. However, doing so means you get to enjoy being a small business owner and paying off your camper faster.
Better yet, your camper will pay YOU to own it!
This is a great business opportunity for the right person, and as long as you are careful about maintaining your rig and giving it the time it needs to grow, this could be a great small business for you.
Ready to get started? Use the links below to list your RV for rent on all the major RV rental platforms: