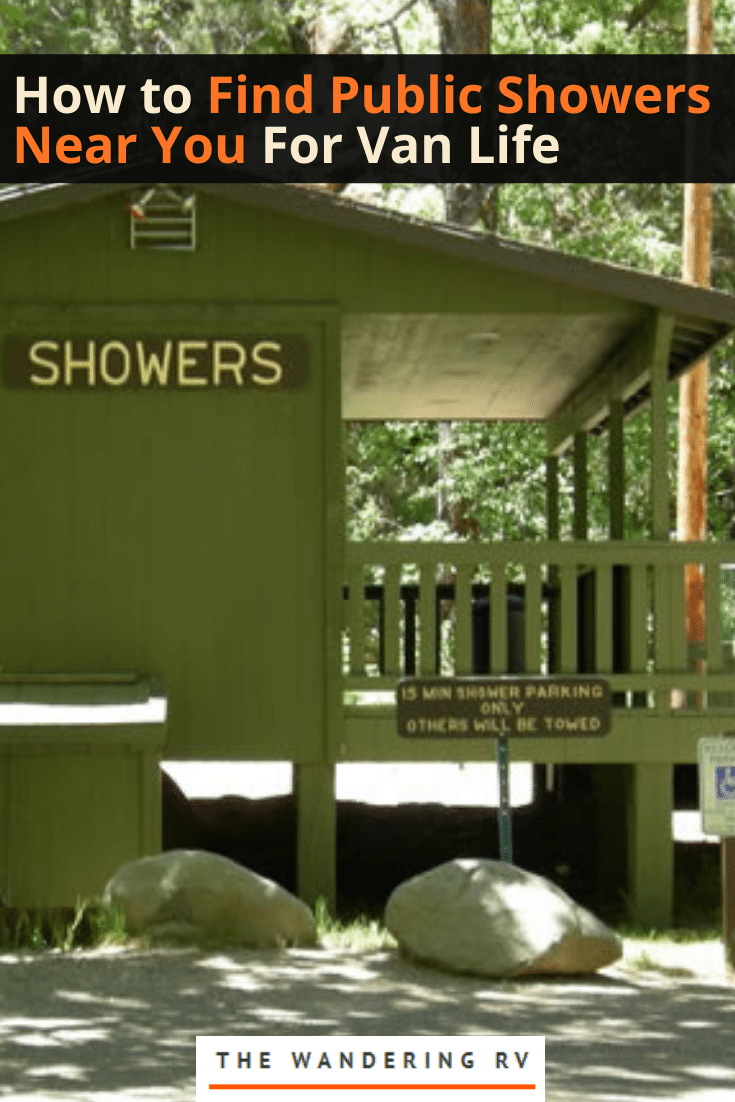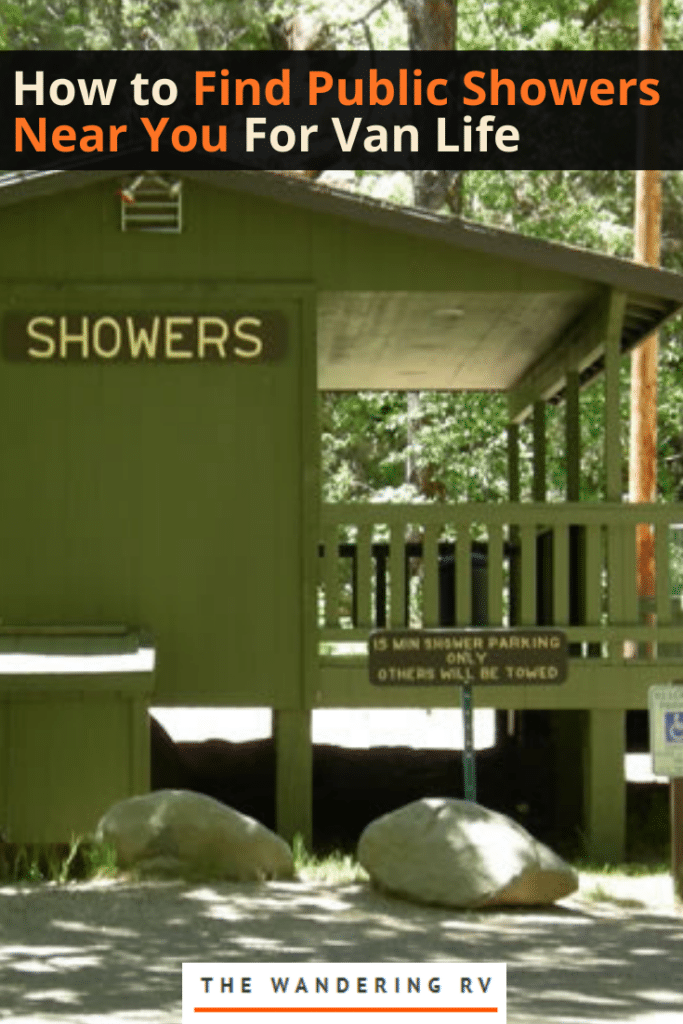 One of the hardest parts of van life is finding good public showers. Most van conversion builds don't come with a shower, or at least not a good one.
Most van lifers opt for an outdoor portable shower, a dip in a lake, or a public shower.
Luckily, finding a public shower near you is easier than you might think. And that's what today's guide is all about!
Let's dive in.
Table of Contents
9 Ways to Find "Public Showers Near Me"
A hot shower is a blessing on the road. Free showers aren't always hot, but as van lifers, saving money is often a priority. Sometimes, if you're lucky, you can find a free shower that's also a hot shower.
We recently discovered the Public Showers Directory where you can search for public showers anywhere you're at!
If that's not enough, here are 9 ways to find public showers near you now.
1. Get a Gym Membership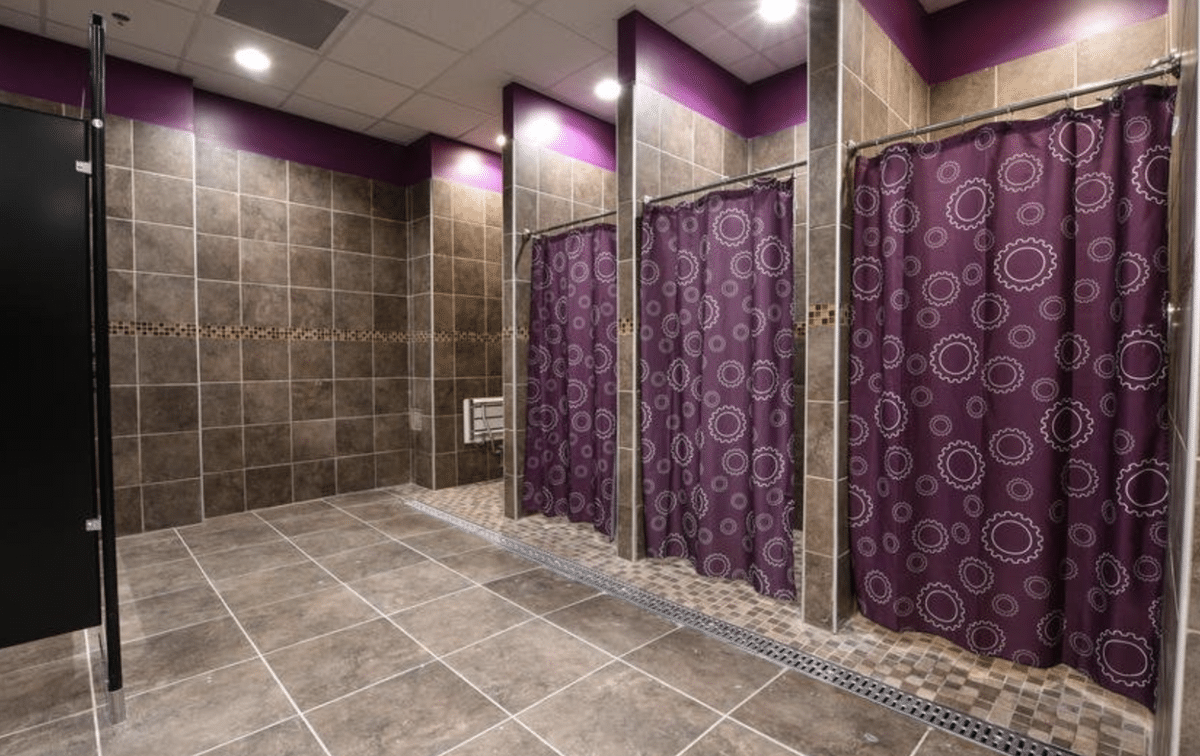 Plenty of van lifers opt to get a gym membership in order to get into a cheap public shower while on the road.
Most gyms, such as Planet Fitness and Anytime Fitness, allow you to purchase a pro membership which grants you access to facilities around the country! This is a great way to shower and get a workout while traveling.
Here are a few well-known gyms you can get a membership to today:
2. Visit a National Park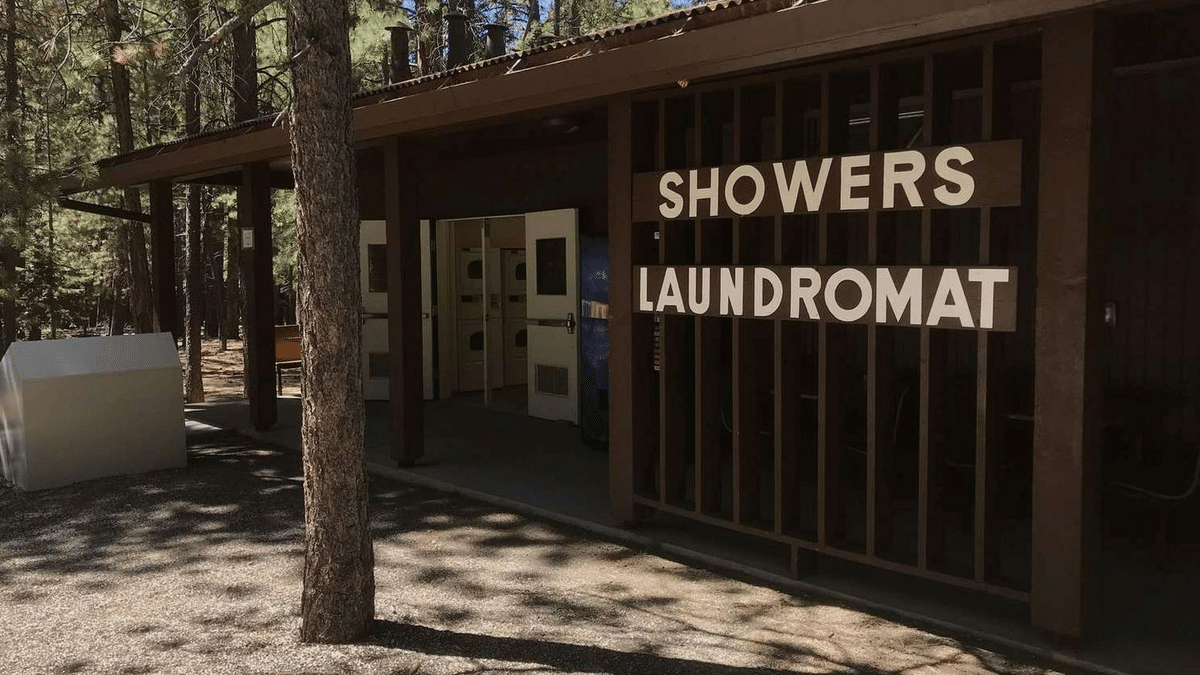 Some National Parks allow access to public shower facilities, but not all!
Typically, your best bet is to find a National (or State) Park along the coast or near a body of water. These typically have showers so people can rinse off after getting in the water.
Note that you may have to pay the front desk or a coin-operated machine to use these showers.
Related Reading: Glacier National Park Ultimate Guide
3. Stay at a Hostel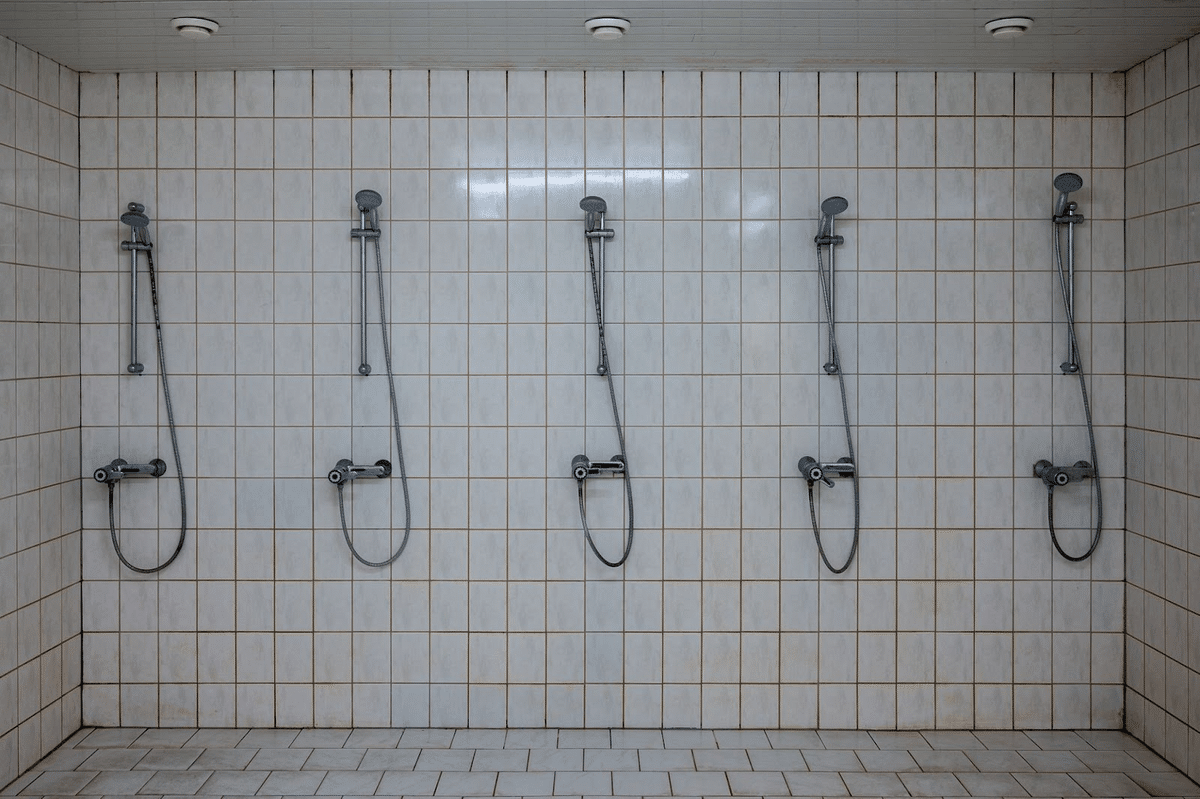 A hostel is a great place to take a hot shower! Typically, it costs less than $10 to use these.
We highly recommend you wear flip-flops and keep all of your stuff with you while showering in a hostel. Purchase a toiletry bag to keep everything together and don't forget anything in the bathroom when you're done!
4. Find a Truck Stop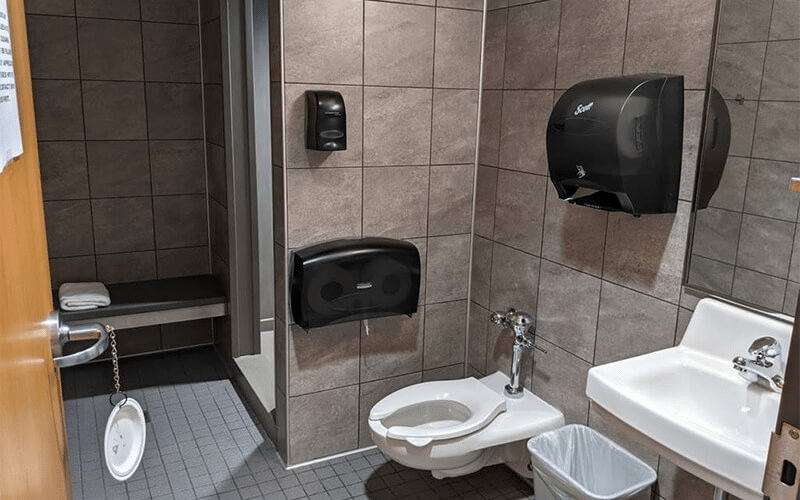 Truck stops don't only cater to truck drivers – these facilities cater to all types of people on the road!
Truck stops are typically clean and well-maintained. There are also a few truck stops that offer free towels when you purchase a shower.
Here are a few truck stop companies with public showers to visit next time you're on the road for a long time:
Note: Before you begin your road trip, take a look at the Truck Stop Guide to see all truck stops near you!
5. Find a Campground with Public Showers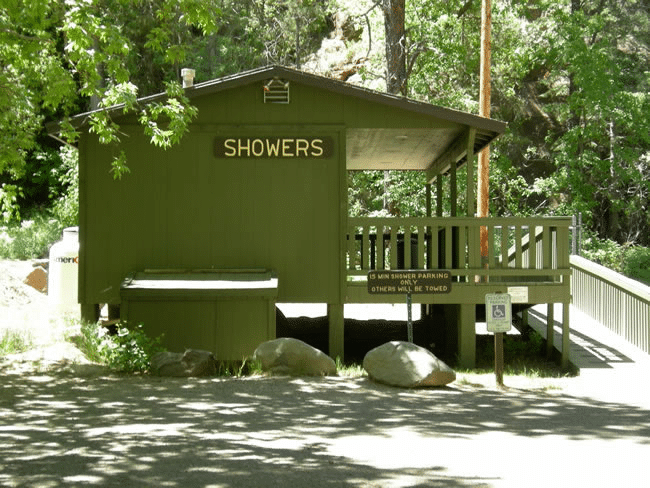 You might not know this, but you can sometimes take a shower at a campground without actually staying at the campground!
All you have to do is walk in and head for the showers! Keep in mind that there are campgrounds that enforce strict rules (such as no trespassing unless you're staying). Be respectful of these campgrounds!
You can filter through public showers by using The Dyrt app (use code "TWRV" for a 30-day free trial!) or use the Allstays Travel App to filter through campgrounds with shower facilities. 
6. Find a Beach with Public Showers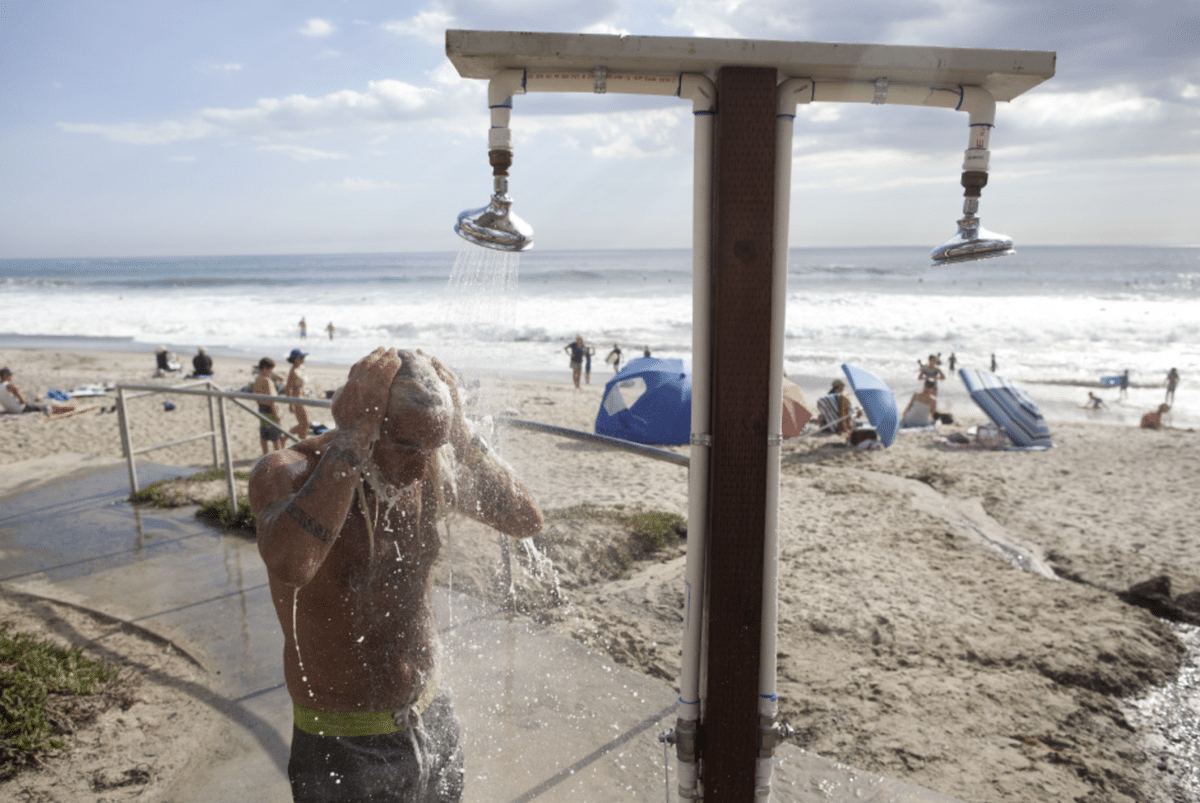 Want a creative way to take a public shower? Put on your bathing suit and flip-flops and head to some public beaches! While it may seem odd to take a shower at a public beach, you'll find that many people do this!
Some public beaches have indoor shower facilities while others have outdoor showers (as shown in the image above). Check out our guide to beach camping for more info.
Note: For the most part, the water that comes from outdoor showers provided by many public beaches isn't the warmest. It'll be pretty cold but hey – it's a shower!
7. Find a Hotel Swimming Pool That Offers a Day Pass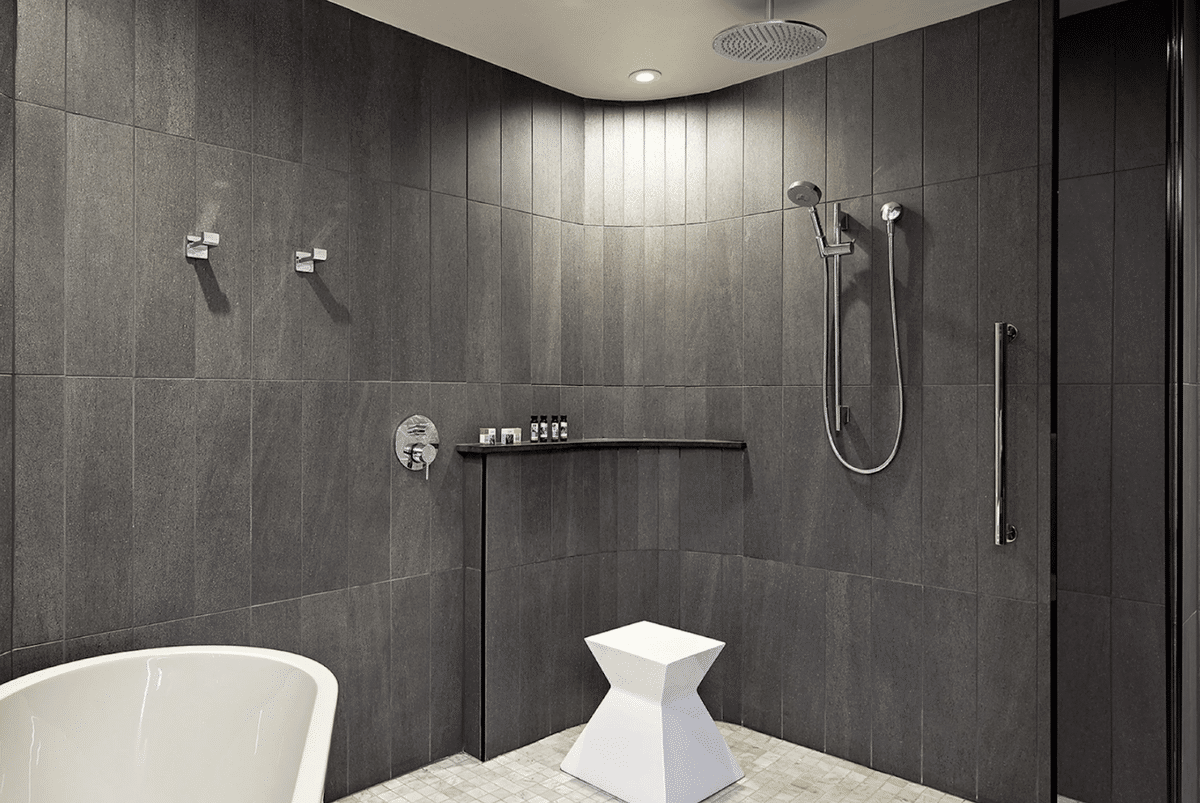 Have you ever gotten day passes from a hotel? If not, you should! Day passes let you be a guest at a resort or hotel without the need for a room!
You're able to access sport, leisure, and recreational amenities such as the:
Pool
Beach Club
Fitness center
Restaurants and bars
Shower facilities
… and more!
This is a great option for staying clean while on the road. There are many hotels that offer day passes. We recommend you call the hotel ahead of time to see how much offered day passes cost.
8. Jump in a River or Lake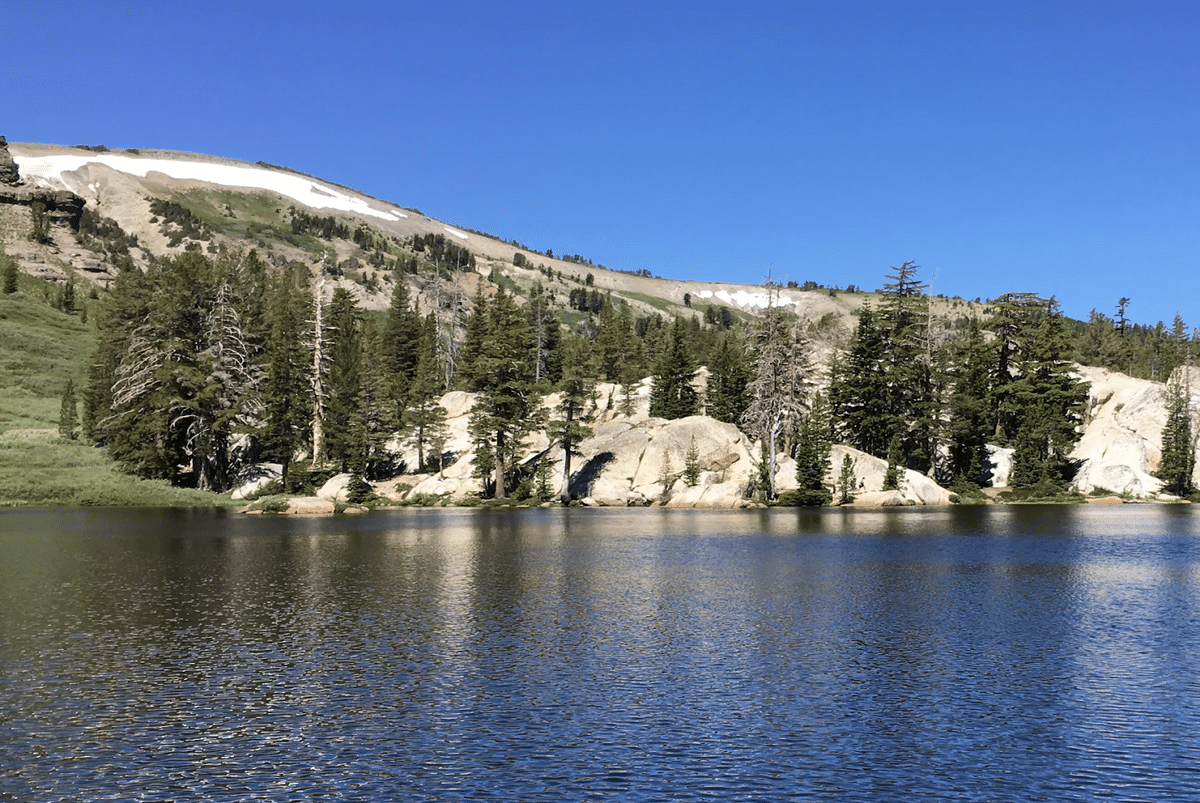 There's nothing better than jumping into a river (or lake) on a hot day! Not only is this a great way to cool off, but it's also a great way to take a free shower while on the road.
However, if you plan on taking a dive in a local lake or river, please do not use any kind of soap (not even biodegradable soap). Any type of soap can harm creatures and critters in the water.
If you choose to use soap while around at a lake, simply purchase a collapsible bucket and some biodegradable soap, and be sure to bathe at least 150 feet away from the body of water.
9. Check Out a Few Boat Marinas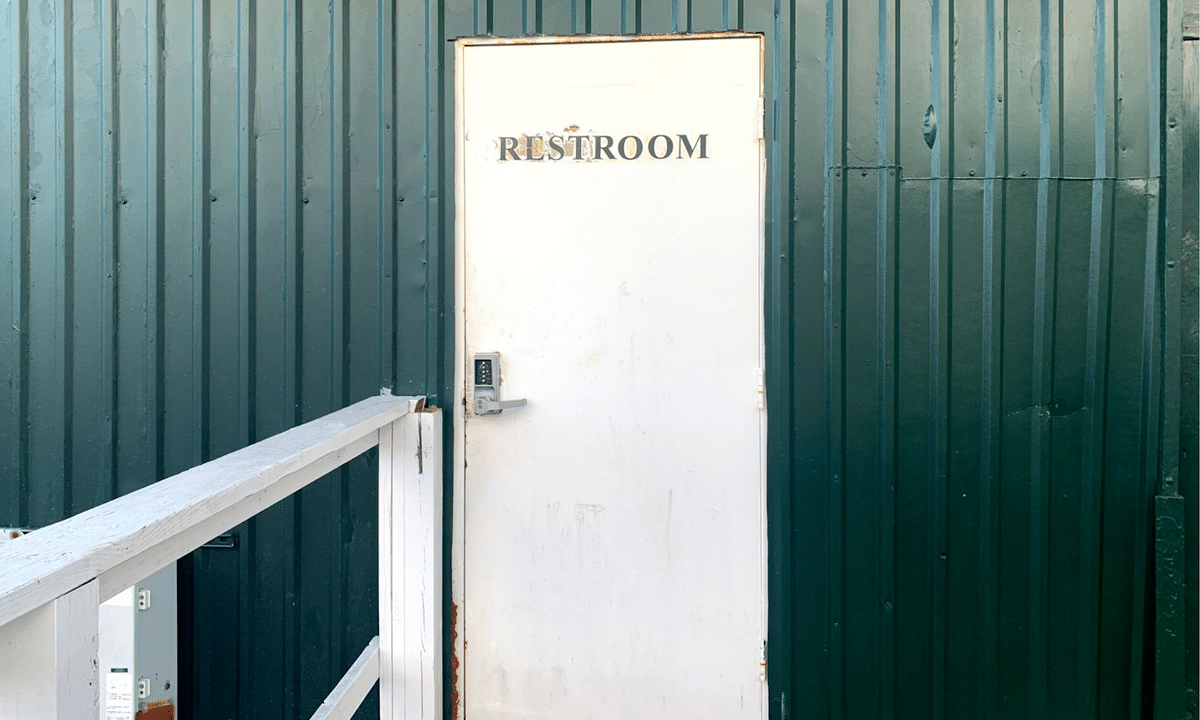 Typically, you need a code to get into boat marinas (as they're typically reserved for people who own or rent ships). However, there are some marinas that allow people to come in to take a warm shower for less than $5!
You can ask the security guard for the code while you're at the marina but there's no saying that you'll get it!
Other Options to Stay Clean on the Road
While the options above are some of the best ways to find free shower facilities, we understand that sometimes you just need a quick way to clean up. Whether you use a solar shower or a bucket filled with water, the following options are great!
Here are a few quick ways you can stay clean while inside (or around) your van!
Purchase a Solar Shower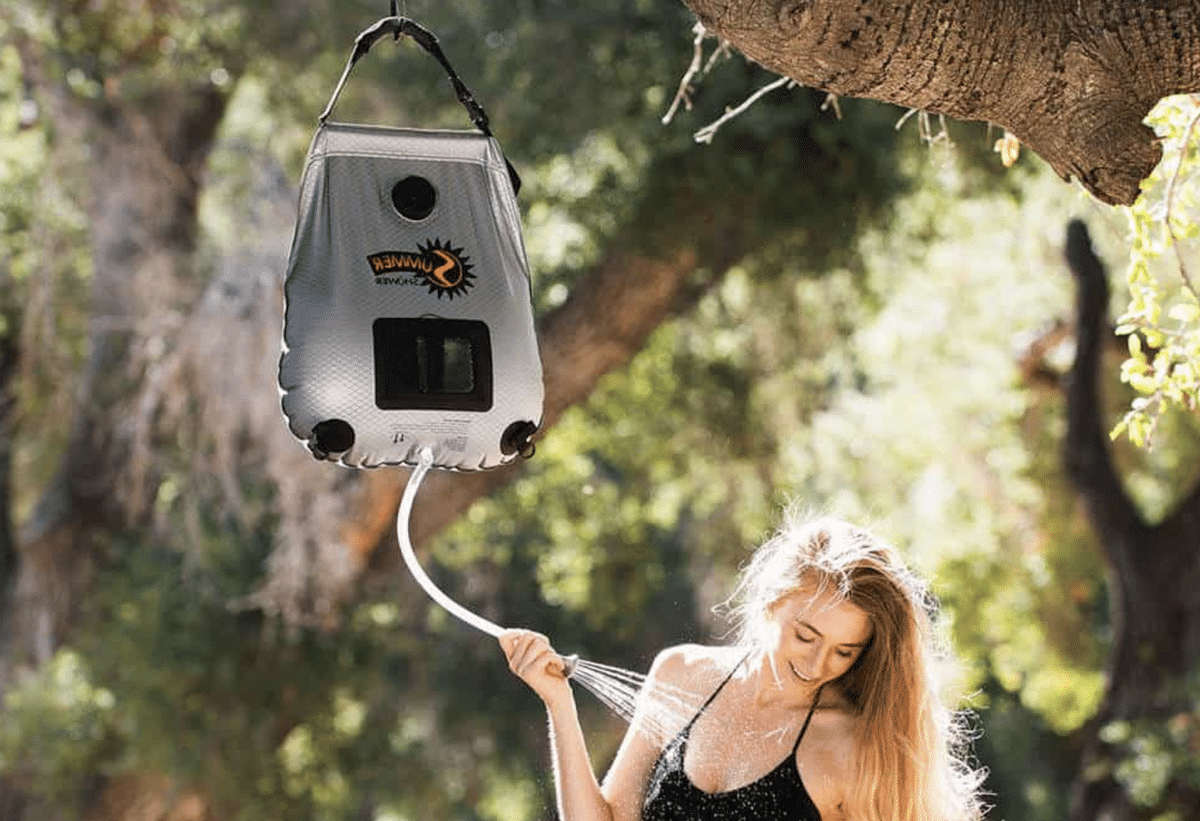 Solar showers are an awesome way to get a warm shower while on the road. All you have to do is fill the solar bag with water, lay it out in the sun for a few hours, and boom! You'll have a free, portable shower ready to use.
Note: Looking for more portable showers? Check out these van life shower ideas!
Grab Some Baby Wipes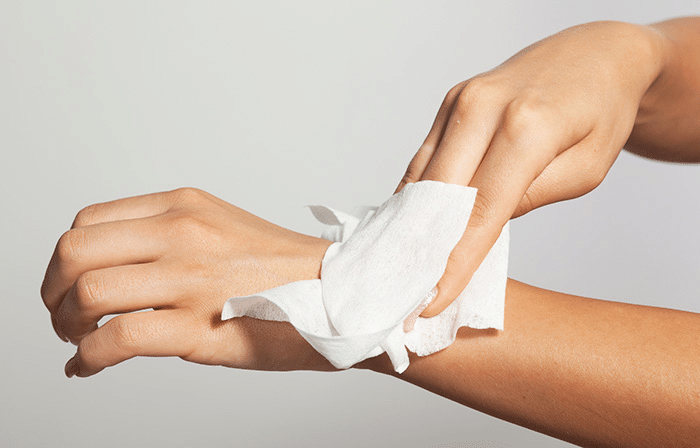 Baby wipes are a great way to stay clean while on the road! The ones we use are in the recommended box below!
These Sea to Summit Wilderness Wipes by REI Co-op are designed to cut through dirt and sweat. They leave your skin feeling soft and clean (rather than sticky, much like traditional baby wipes)!
Take a Scrub Bath with a Bucket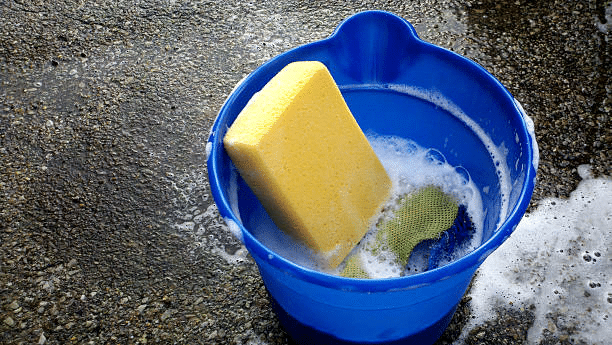 While road-tripping, you may encounter long drives with barely any rest areas or places to take a public shower (such as the ones we mentioned earlier).
In cases like these, we highly recommend purchasing a collapsible bucket, sponge, some soap, and a shower tent! This way, you'll be able to take a public shower as soon as you need to!
Check out these other road trip essentials for more must-haves while traveling.
Purchase Some Dry Shampoo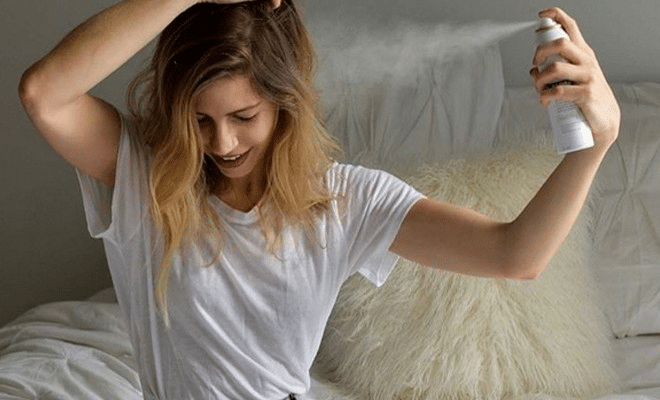 Showering your body is important, but so is maintaining your hair! Dry shampoo is a lifesaver when you're on a road trip (we even use it when we aren't traveling)!
Simply spray it about four to six inches away from your hair directly onto your roots (or wherever it feels oily). Then, massage it in and you've got shower-fresh hair without needing to hop into a shower.
More Van Life Content
We hope this guide has helped you when it comes to finding free public showers! With a little creativity, you're able to find plenty of showering facilities while on the road.
Where's the oddest place you've showered while traveling? What's your favorite place to take a shower while on a road trip? Let us know in the comments below!
Looking for more van life content? We've got you covered: