Looking for a luxury RV rental to experience glamping in style?
Click here to browse luxury RV rentals near you now or read on for more information about where to get a luxury RV rental and how much they cost.
Where to Get a Luxury RV Rental Near You
There are many luxury RV rental companies. Three of the best include:
Each of these sites has luxury motorhomes, fifth wheels, and other luxury class A & C RVs.
Ready to find a luxury RV rental on Outdoorsy? Here's how to do it.
First, head to Outdoorsy. Type in where you want to go, when you plan on going, and how many people will be coming along: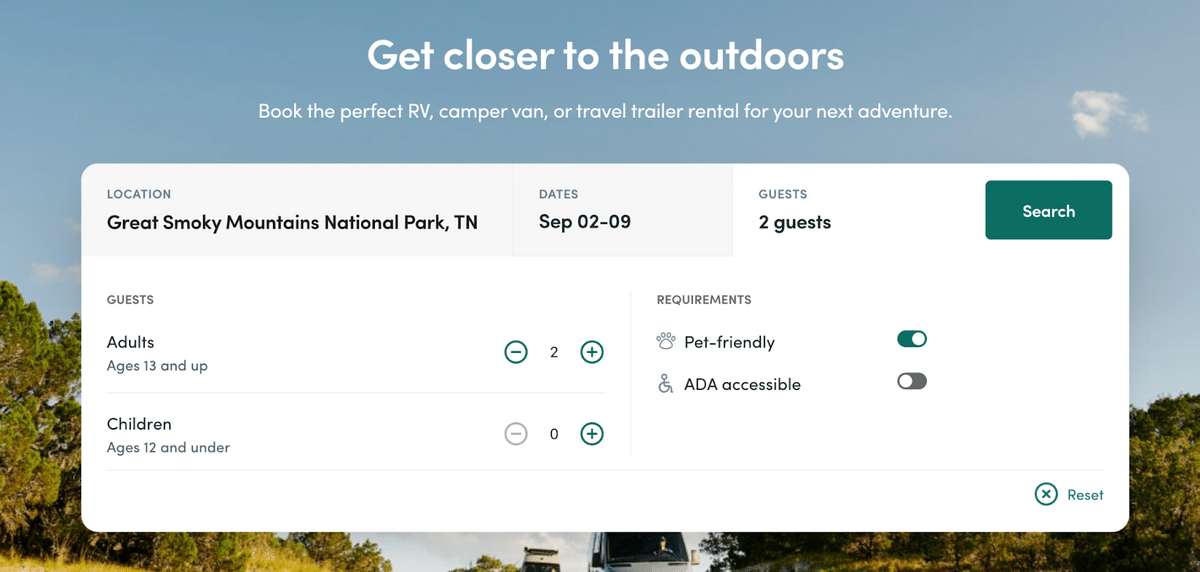 Once you hit search, you'll see various RVs pop up ready to be rented. From there, you're able to…
Select the type of RV you want (Class A, B, C, fifth wheel, etc…)
Choose your price range
Decide whether or not you want the RV delivered to you
Pick and choose what amenities you'd like to have
… and more!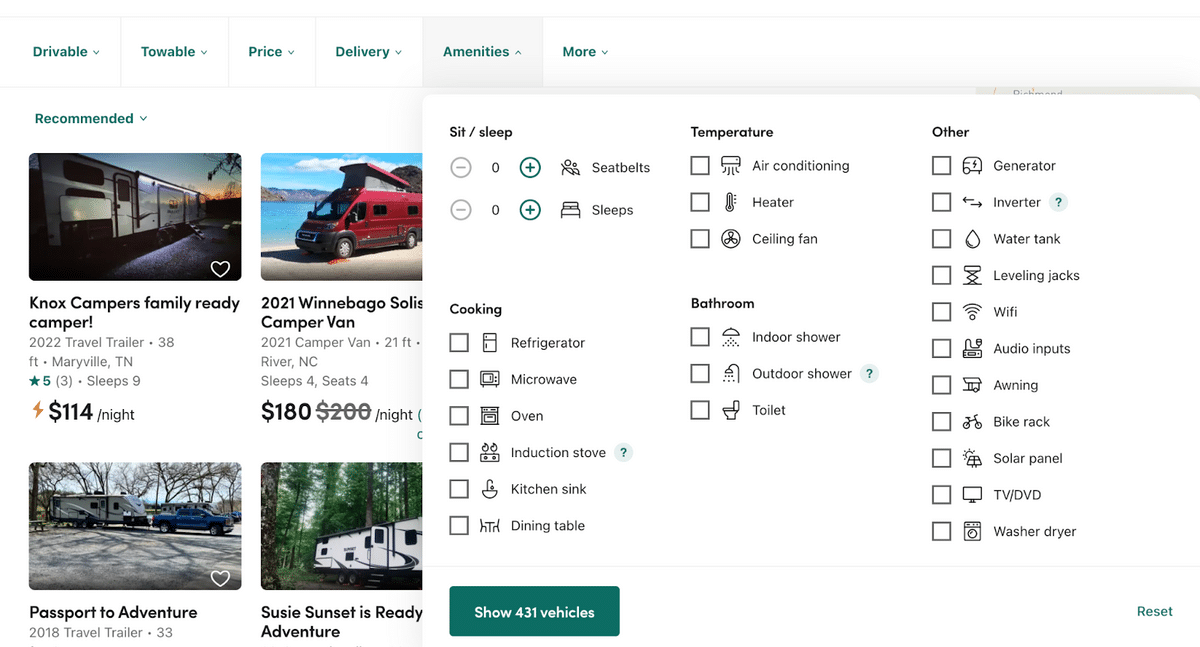 The Amenities and More tabs are the two to use if you're looking for a luxury RV. Currently, without selecting anything, there are 431 RVs ready to rent in the Great Smoky Mountains area.
Let's say you want to find a luxurious RV that's between 32 – 39 + feet, is pet friendly, and has above a 5 star rating: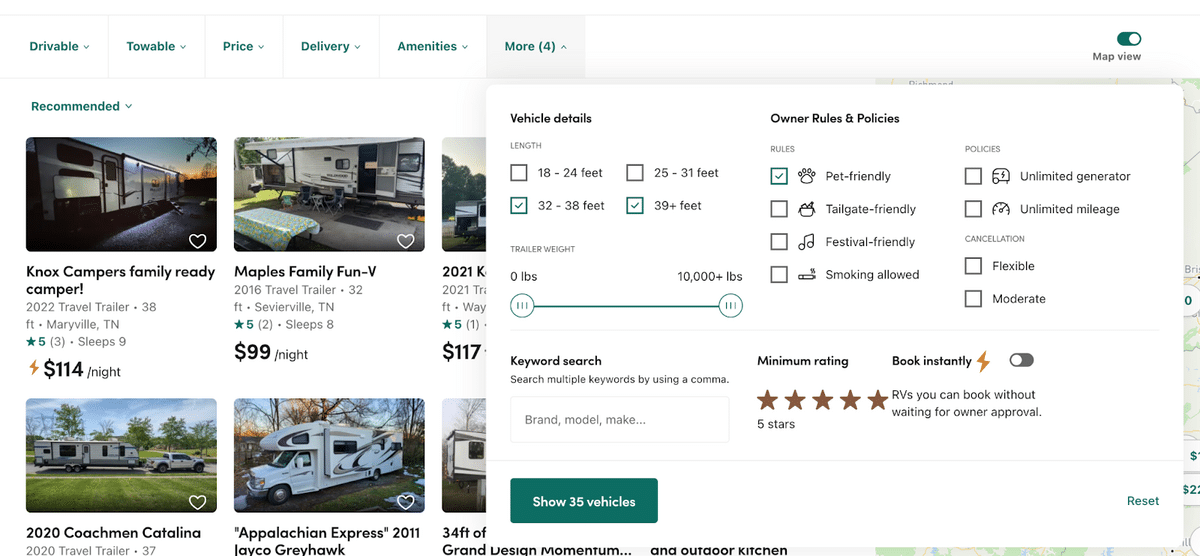 By selecting these things, it brings the number of RVs available down to 35. Now, you can sort through each of the RV rentals listed to find the perfect one. Here's what we landed on: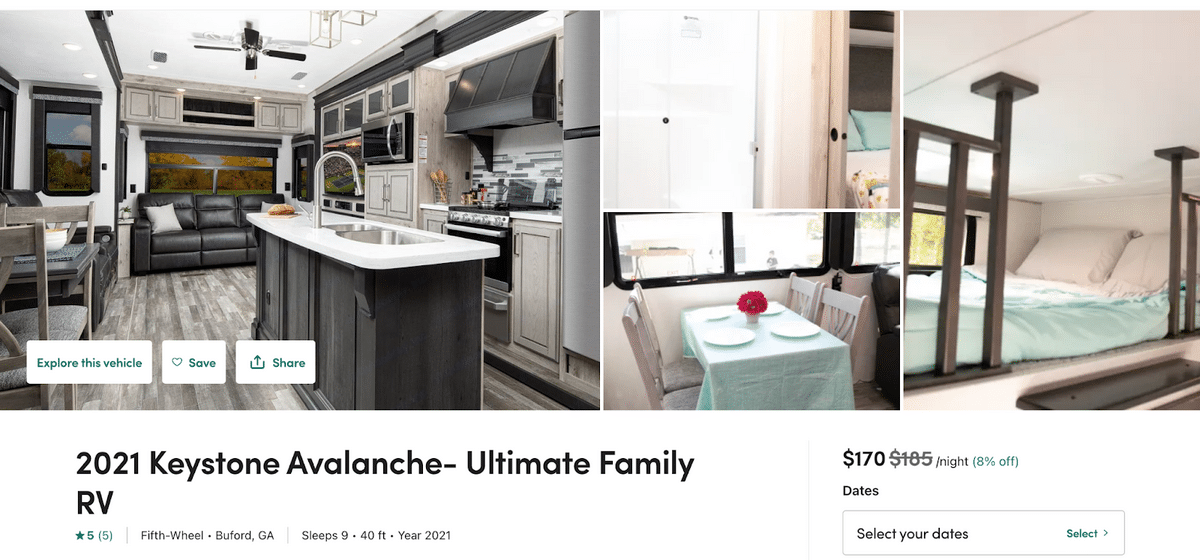 This 2021 Keystone Avalanche is pet friendly, sleeps 9, and comes with everything we'd need on our trip (kitchen utensils, fresh linens, toiletry supplies, and more). At $170 a night, this is a pretty great deal! And look at that kitchen – it screams luxury!
How Much Do Luxury RV Rentals Cost?
Depending on where you look, most luxury RV rentals can cost anywhere from $175 – $400 + per night.
Depending on who you rent from, these RVs are well-maintained and stocked with kitchen appliances, bathroom necessities, blankets and pillows, board games for the family, convenience kits, outdoor gear (like chairs and tables), and so much more!
If you're in the market to find temporary housing, nothing quite does it like luxurious RV rentals.
Where to Take Your Luxury RV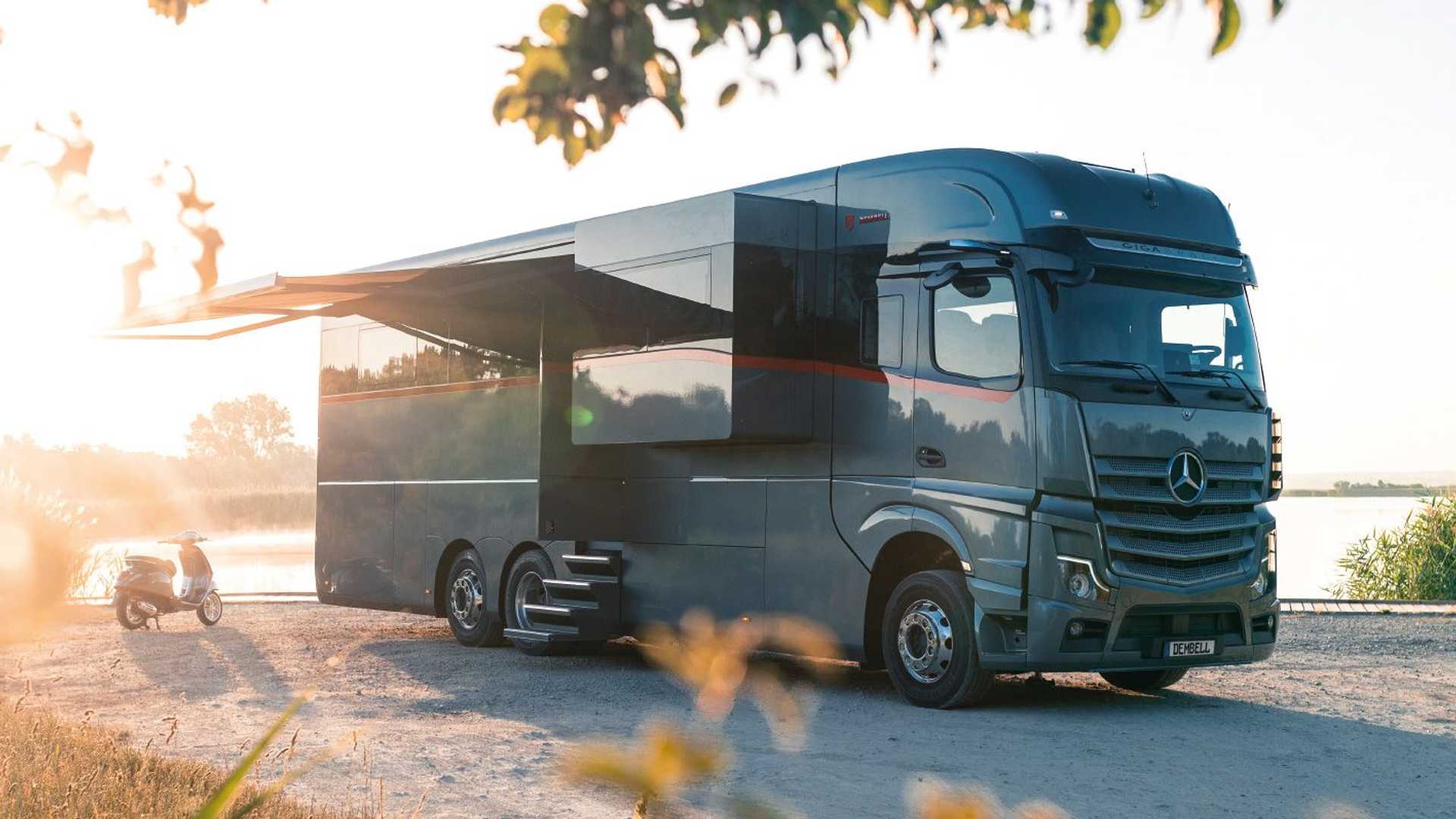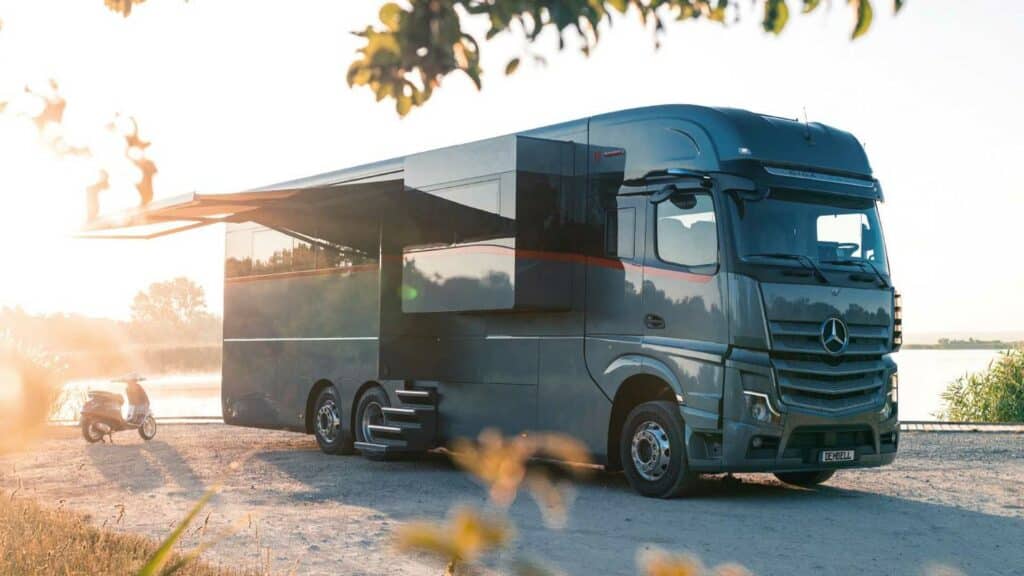 There are plenty of places you can take a luxury RV rental! The most typical answer would be to take it out on the open road for a road trip, your next getaway, or on your next camping trip.
Did you know that you can take a luxury RV (or any RV, really) to sporting events such as Nascar races? They offer both infield and off-site RV overnight parking, but if you just want to drop by to see the race, you're typically able to find parking in the main lot on the raceway!
Whether you are planning a vacation to Florida, Los Angeles, or San Francisco, or you plan on staying at a luxurious RV resort, a luxury motorhome is the best way to explore in style.
Other Types of RV Rentals
If you're not sure which RV would be best for your trip, read our guide to what type of RV you should rent.
RV Rental Destinations