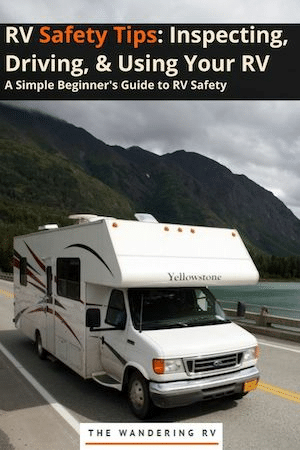 Few things are as relaxing and fun as an RV road trip. Open roads, campfires, time in nature…
But one thing people often overlook when spending time camping is safety!
While using a camper isn't exactly dangerous, there are some things you should know to keep everyone safe and happy.
Let's talk safety!
Table of Contents
Is RVing Safe?
Yes, RVing is safe!
In the more than 12 months I spent living in an RV, I never felt unsafe. Many of my family members also own RVs, and none of them have ever had any safety concerns, either.
In fact, according to our RV industry statistics report, 60% of new RV owners state that they believe an RV is the safest way to travel.
Are RVs Safe in a Crash?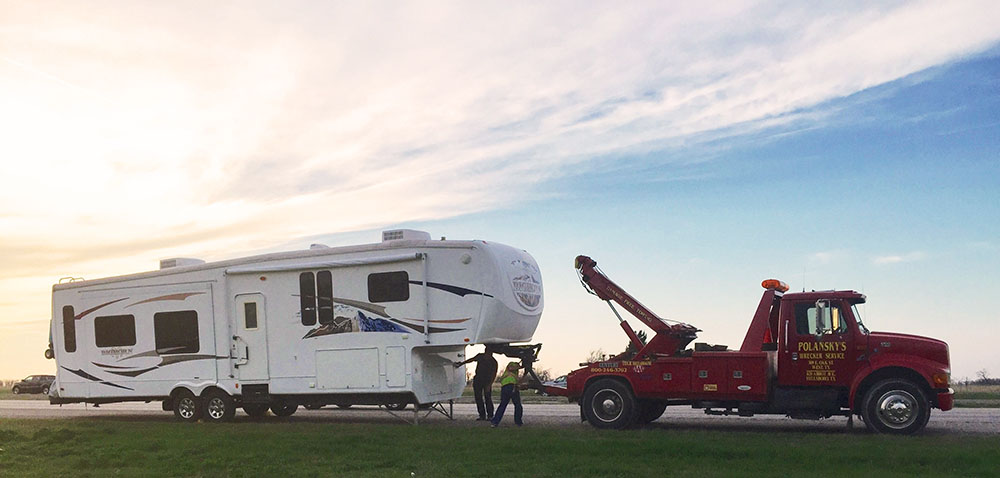 We'd like to say with certainty that, yes – RVs are safe when it comes to crashes.
However, it's a bit trickier than that. While some RVs are safer than others, it's important to know that any and all automobile accidents can be fatal).
Anything can happen when driving a motorhome or tow vehicle down the freeway. For example, you could lose control of your steering wheel, one of your tires might start losing air pressure (resulting in tire failure), or your windshield could crack!
In severe cases, an RV crash can be just as deadly as a large truck collision. You have several large blind spots similar to those on semi-trucks!
According to Go Downsize, Class A motorhomes are the least safe in a severe accident. Class C motorhomes are safer than a Class A, but not as safe as a Class B.
Is RV Boondocking Safe?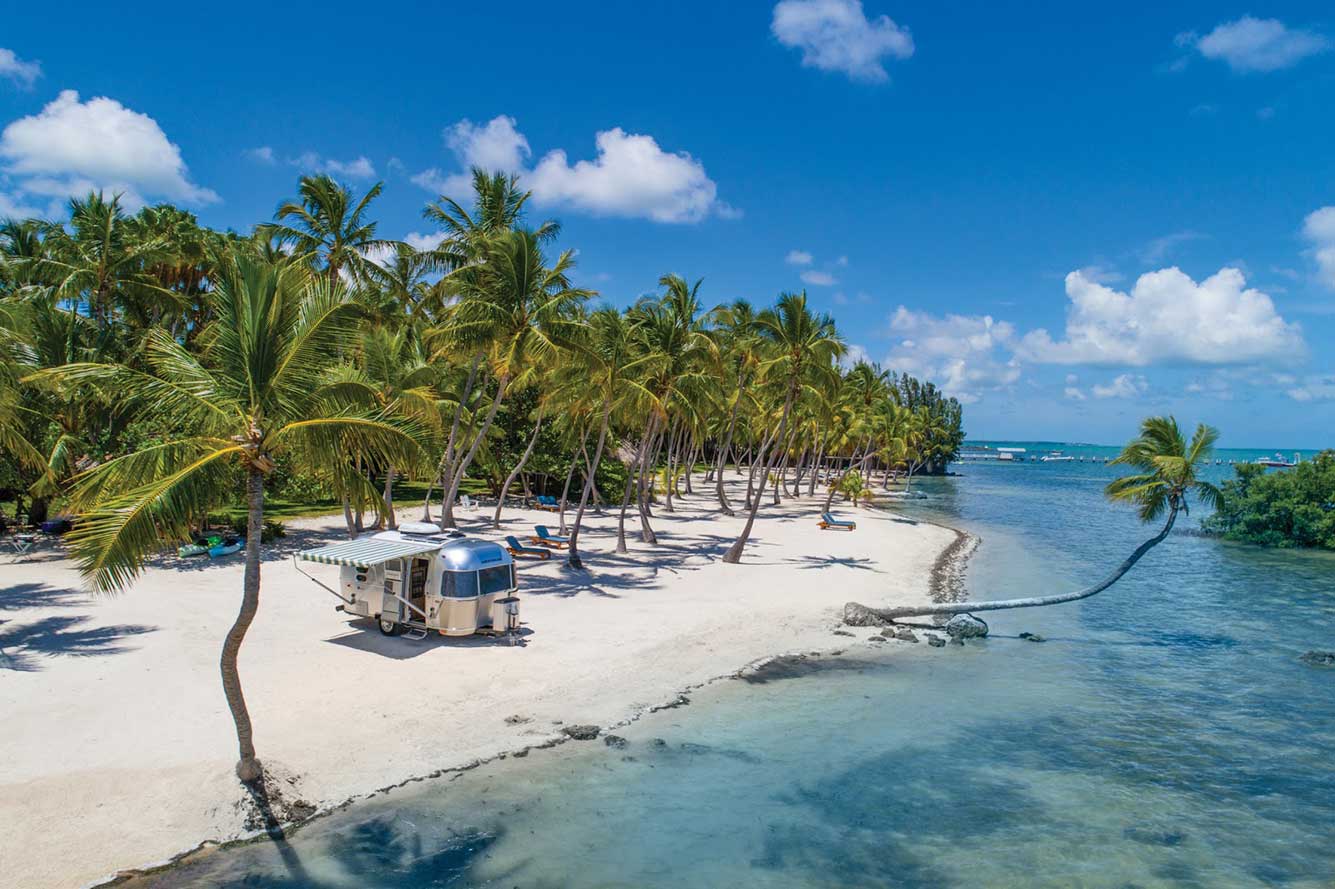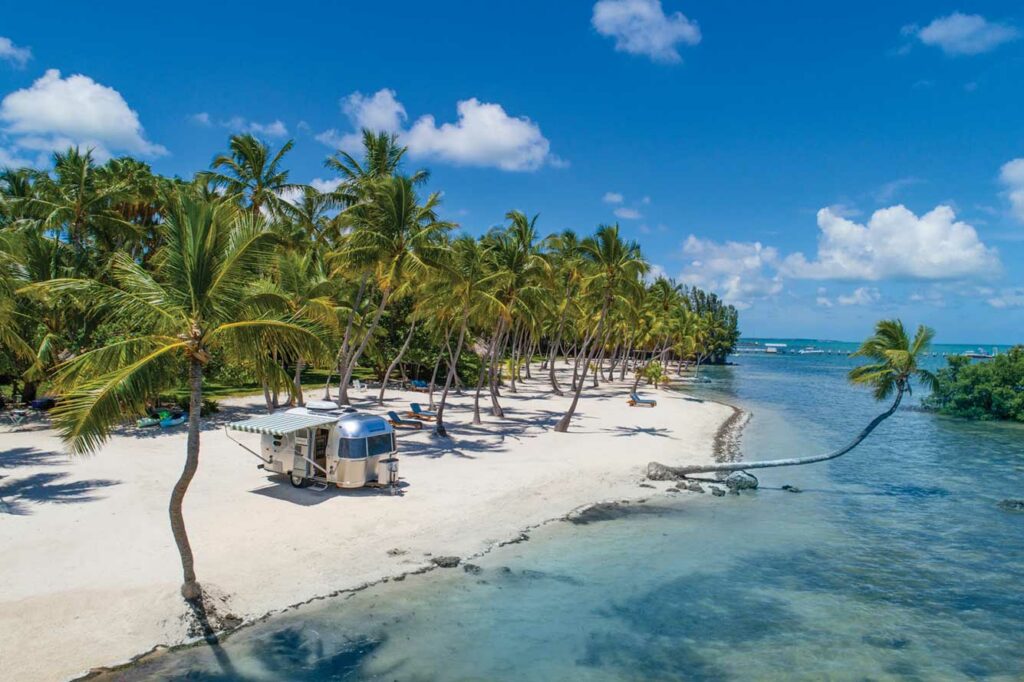 Surprisingly enough, boondocking is one of the safest ways to travel! I have been boondocking all over the US and even in Mexico, and I've never been in danger.
Check out my recent driving trip to Baja, Mexico here.
Of course, while boondocking, you still need to be aware of your surroundings. The more prepared you are, the safer you will be.
One way to do this is to talk to some locals to get a feel for the area you're in. And remember – always trust your gut. If something feels off, go to a new location.
With all of that said, there's still a risk for your RV to be damaged or broken into, which is why we recommend purchasing RV insurance!
7 RV Safety Tips
Here are 7 quick RV safety tips to ensure you stay safe on your next RV road trip!
1. Always Be Aware of Your Surroundings
It is very important to be aware of your surroundings while traveling and camping, especially when you're in an unfamiliar area for the first time.
Make sure you know the number of emergency services in the area you're staying and at least have a basic understanding of where you could go in case of an emergency or natural disaster (such as a hospital, police station, gas station, rest stops, etc).
2. Check the Weather Often
As we all know, the weather can change in an instant. One minute it's sunny and the next you find yourself in a torrential downpour!
To avoid being caught in a storm, it's important to check the weather forecast regularly. If you're able to plan your trip around the weather, you should be able to stay safe and dry.
3. Plan Ahead & Rest Often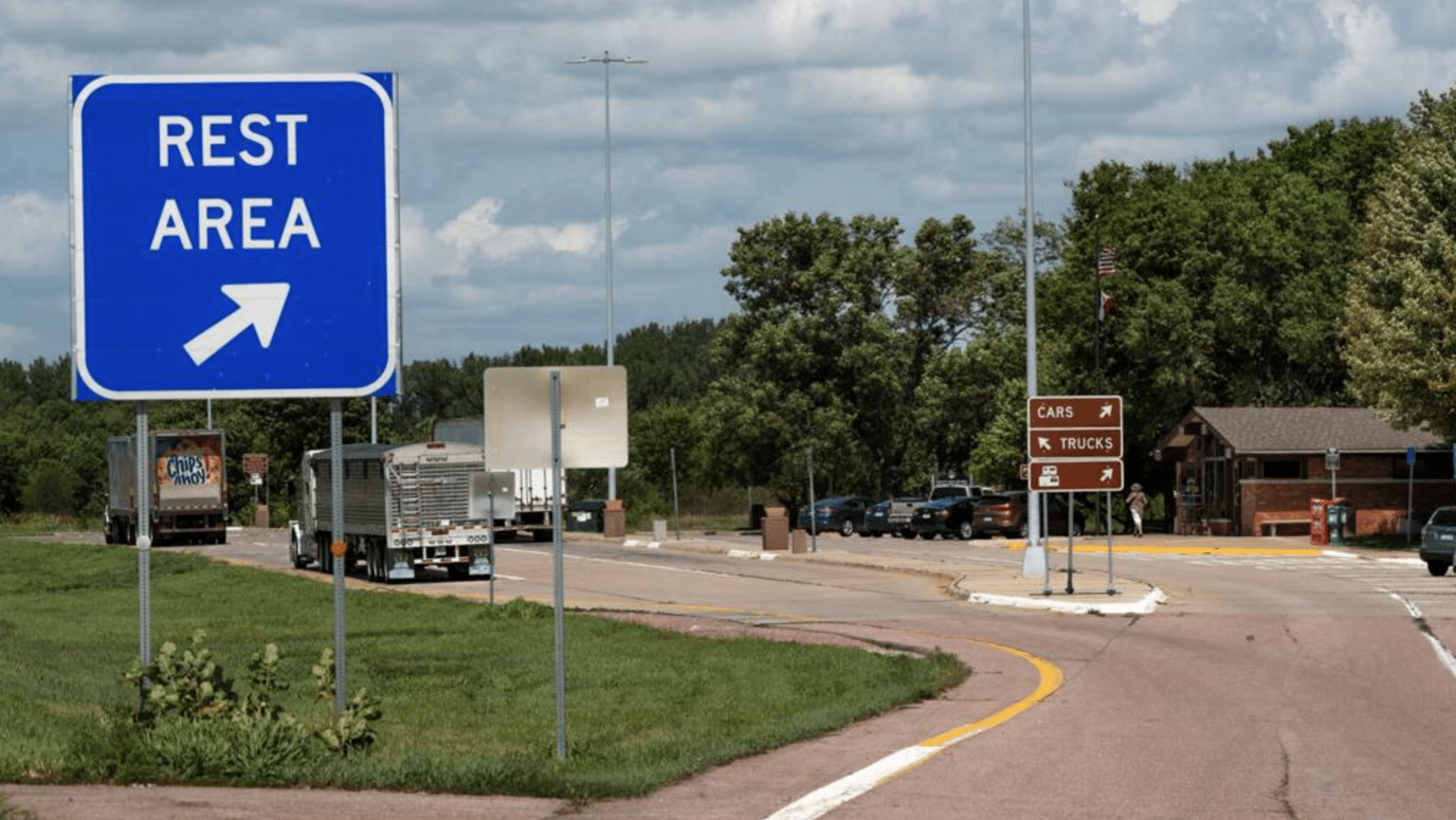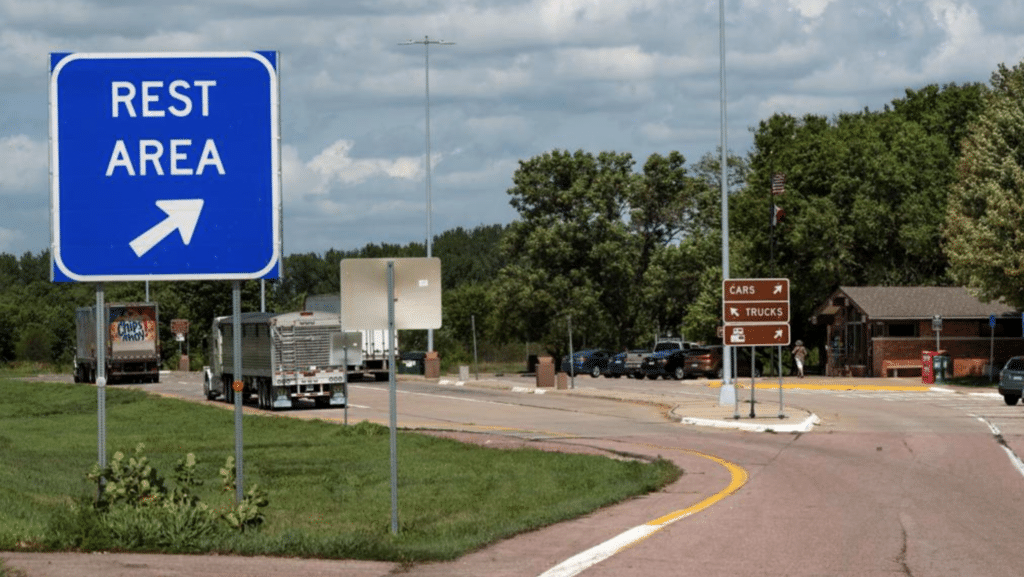 Planning out your trip ahead of time is one of the most important aspects of traveling and camping (and if you're a seasoned full-time RVer, you know this tip will also help you save time when you get on the road).
On the same token, you need to rest often. Driving while tired can be extremely dangerous and could potentially lead to fatal accidents.
Never be ashamed if you have to check in to a campground for the night (we've done it plenty of times ourselves).
4. Make Sure You Can Make Calls
Phone service can be very spotty at times in certain locations. This is risky while traveling because you never know when you'll need to make an emergency call.
To combat this, it may be a good idea to carry a satellite phone or install a cell phone signal booster like the WeBoost.
5. Have Something to Protect Yourself
We recommend bringing pepper spray, a taser, bear mace, or even a firearm (check ahead for the local laws) with you while traveling.
Whichever method you may prefer, always make sure you have a form of protection with you!
A self-defense class is also a great way to be more confident and feel safer when camping. If you know self-defense, you can keep yourself protected from assailants.
6. Carry Basic Tools & Know How to Use Them
One of the most important things to always remember is to make sure you bring along a basic set of tools. Things such as screwdrivers, wrenches, and even a socket set should come with you on all of your camping trips.
All of these tools are fairly easy to use and will help you in fixing some of the minor issues you may run into with your camper.
7. Use Checklists
Checklists are the best way to stay organized and prepared before and during your trip. These lists can help you make sure you have all of your things that you plan on needing for your trip.
Speaking of checklists, we recommend having an RV safety checklist as well!
RV Safety Checklist
This is your basic "check-in" list that we recommend you do before every trip.
Inside The RV
Walk through the RV and secure all loose items that could shift, fall, or get damaged while in motion (such as coffee pots, spice racks, etc)
Secure all latches on doors or cabinets (if your travel trailer has a sliding glass shower door, make sure that's latched too)
Make sure the food and drinks in your fridge are sealed tightly (you don't want them to spill while driving)
Latch all bay doors
Make sure your fire extinguishers are available for easy access (just in case!)
Turn off all appliances
Turn off all lights and accessories
Turn off the water pump
Close all windows and roof vents
Exterior of the RV
Make sure all running lights, turn signals, brake lights, and headlights on both the RV and towing vehicle are working correctly
Check for an up-to-date inspection or emission sticker and license plates
Check all fluid levels
Check tire pressure
Check your propane tanks
Make sure all lugnuts are secured tightly
Disconnect the power cord, water hose, and sewer hose (and properly store them)
Make sure all slide-out areas are all the way in
Make sure all awnings are all the way in
If you're towing your RV (such as travel trailers), inspect the hitch on the towing vehicle
Remove and store all wheel chocks
Check brakes to ensure they are in proper working order
Consider Getting an RV Safety Inspection
If you have any doubts or concerns about the safety of your camper, consider getting a safety inspection from a professional. They'll ensure that your RV is properly inspected and in a safe operating order!
It'll also be a relief for you as you travel knowing that your rig is reliable and safe for you and your entire family.
Important RV Safety Devices
When it comes to staying safe during RV travel, there are a few RV accessories you should consider buying. These include:
1. Smoke Alarms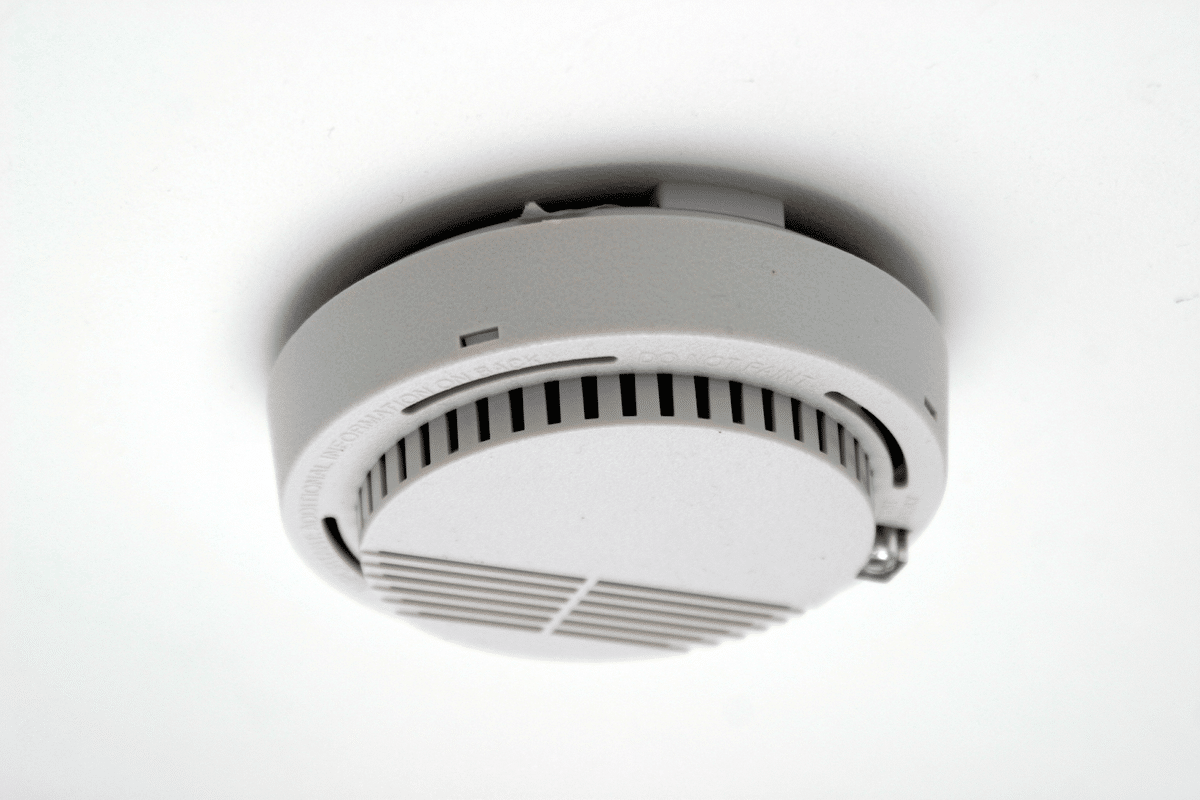 Smoke alarms are one of the most important devices to have in any living area to help you stay alert in case of a fire.
2. Carbon Monoxide Detectors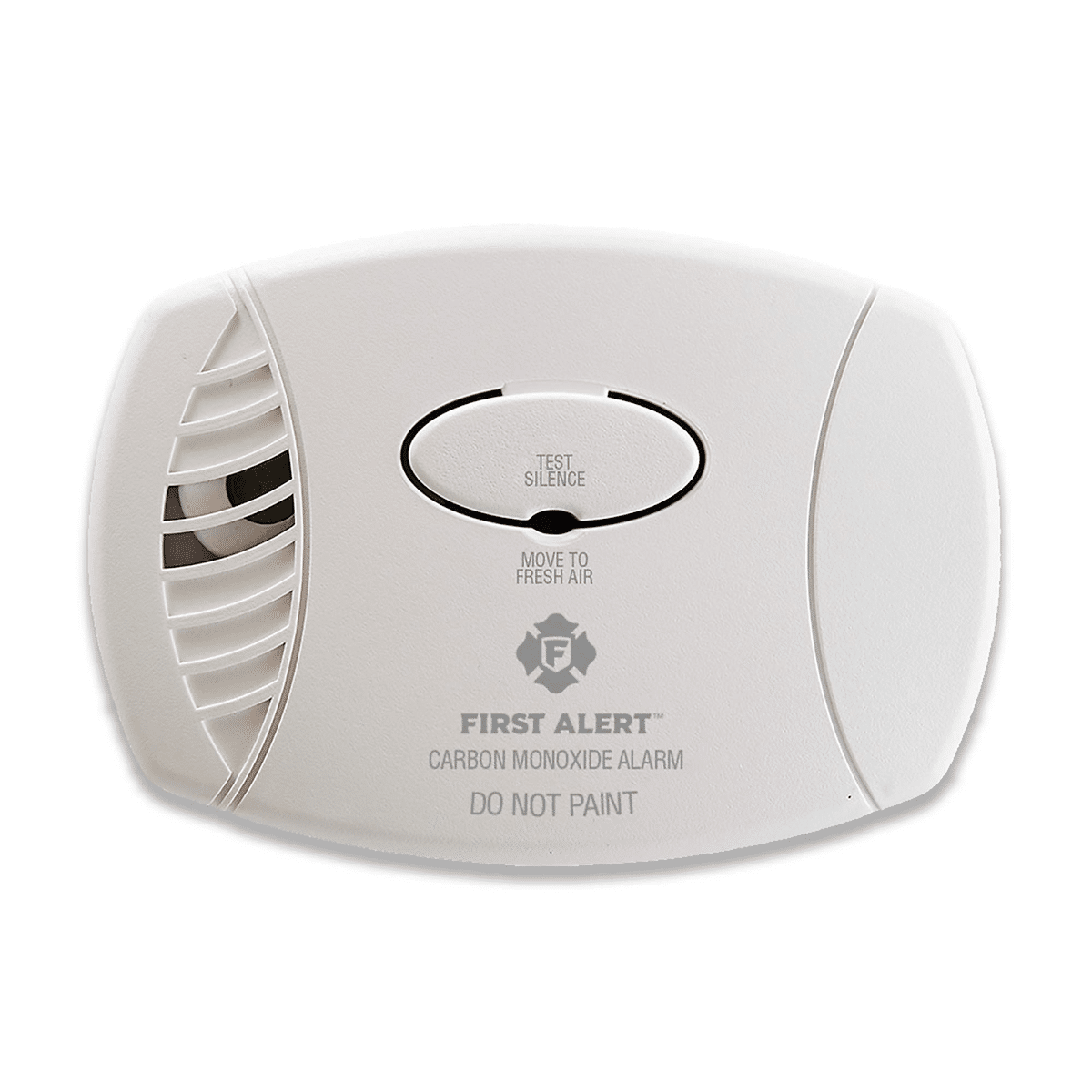 Much like with smoke alarms, a carbon monoxide alarm will monitor the levels of CO2 and sound an alarm if the levels become unsafe for a person.
3. RV Pet Safety Temperature Monitor
​​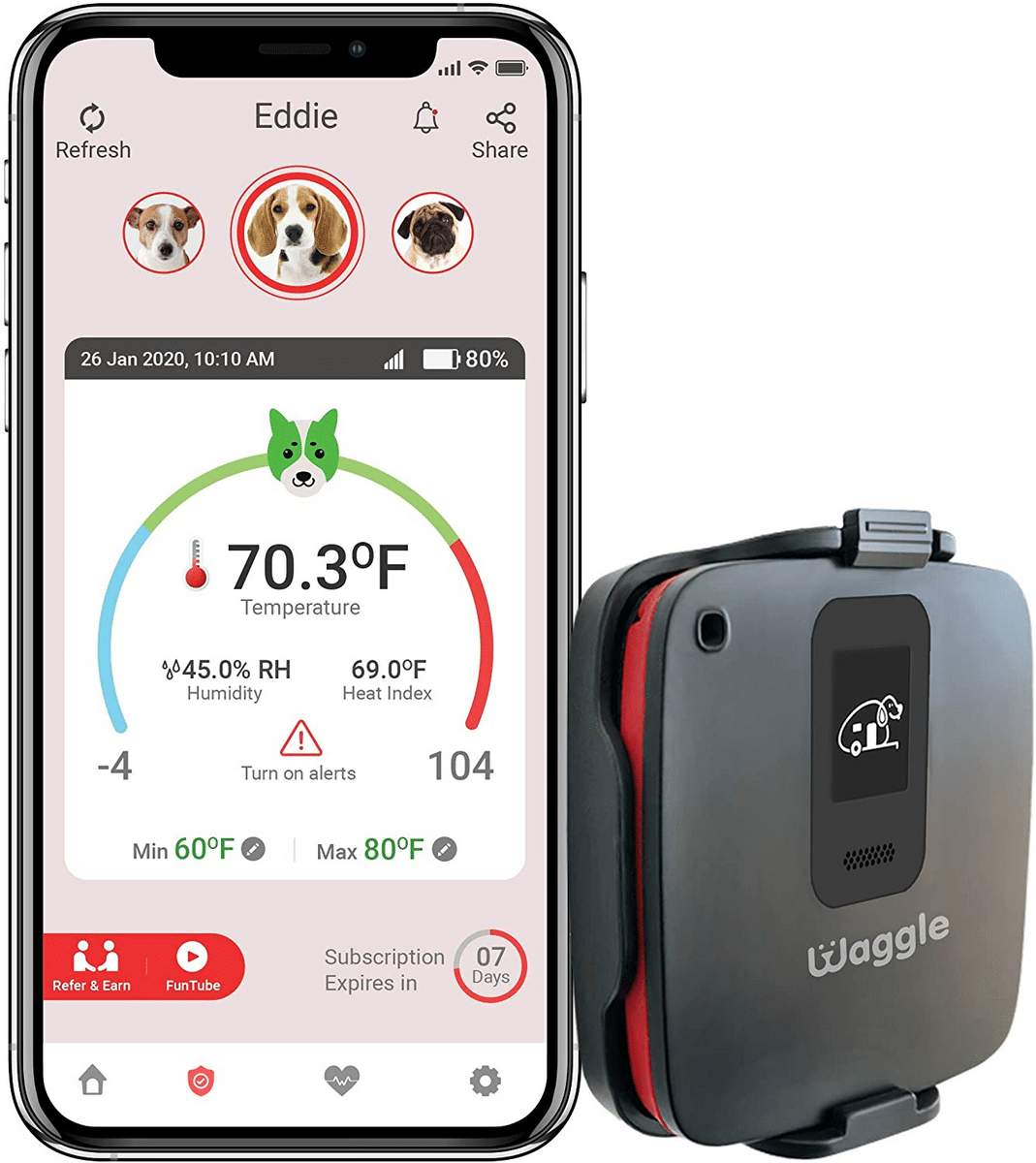 If you're RVing with a pet, it's important to know the temperature in your RV to avoid roasting or freezing them. Temperatures over 80F are dangerous for pets in an RV.
An RV pet safety temperature monitor will help you ensure your pets stay safe and are not exposed to deadly temperatures.
4. Fire Extinguisher
​​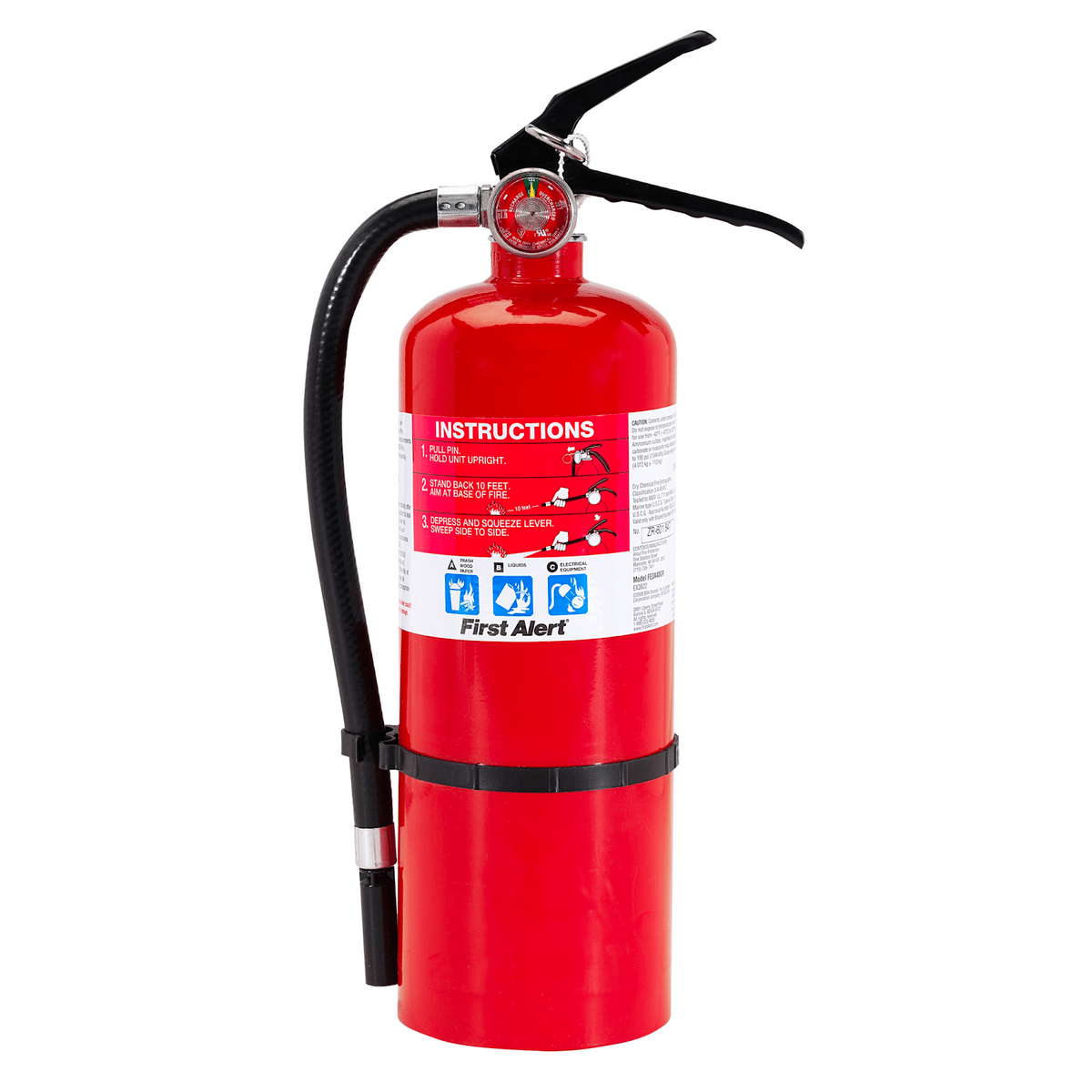 It may seem like common sense to carry a fire extinguisher in your RV much like you would have one in your house. However, it is so important we wanted to remind you!
5. Tire Pressure Monitoring System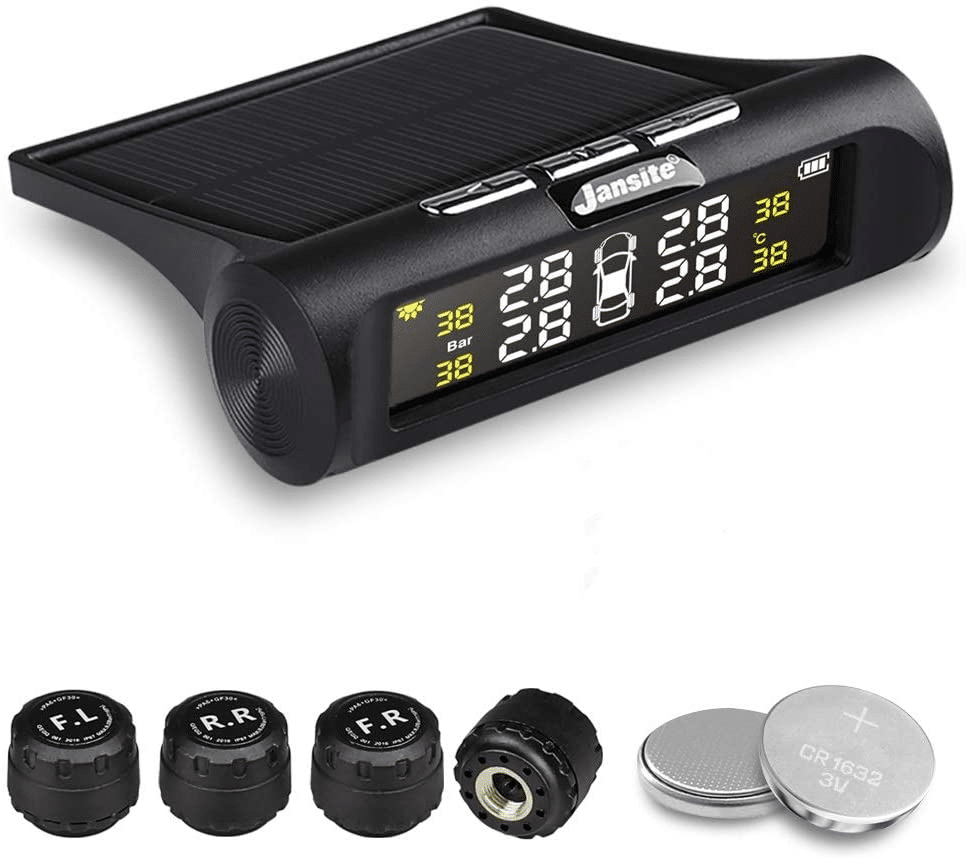 A tire pressure monitoring system will monitor the tire pressure of all of your tires and alert you when your tire pressure is getting too low or is flat.
6. RV Backup Camera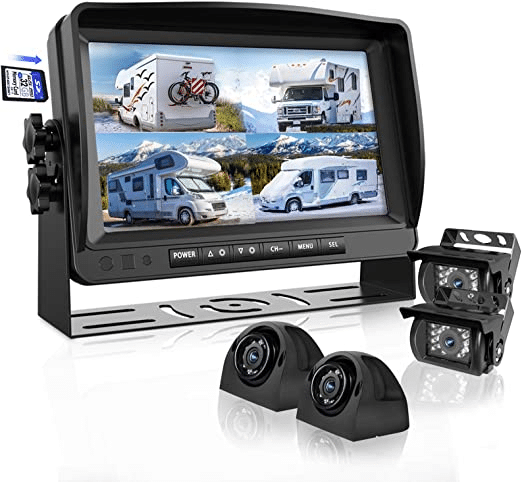 An RV backup camera will simplify the backing up process, which can be challenging in large RVs, by allowing you to see the surroundings behind you.
7. Battery Monitor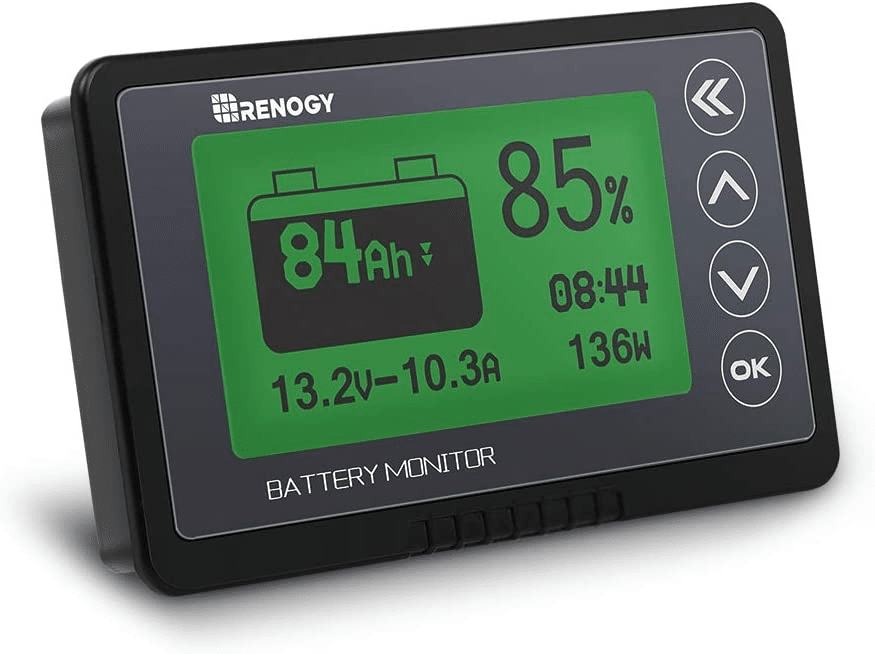 A battery monitoring system will monitor your battery levels and alert you when your battery is getting weak and may need a charge. This will ensure you never find yourself stranded with a dead battery.
8. Surge Protector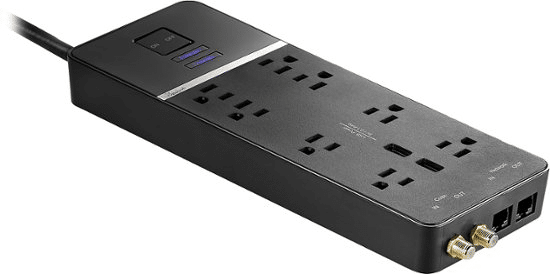 An RV surge protector will protect your electrical wires and appliances from power surges that can flip breakers or burn out fuses which is why they are so important.
9. Roadside Safety Kit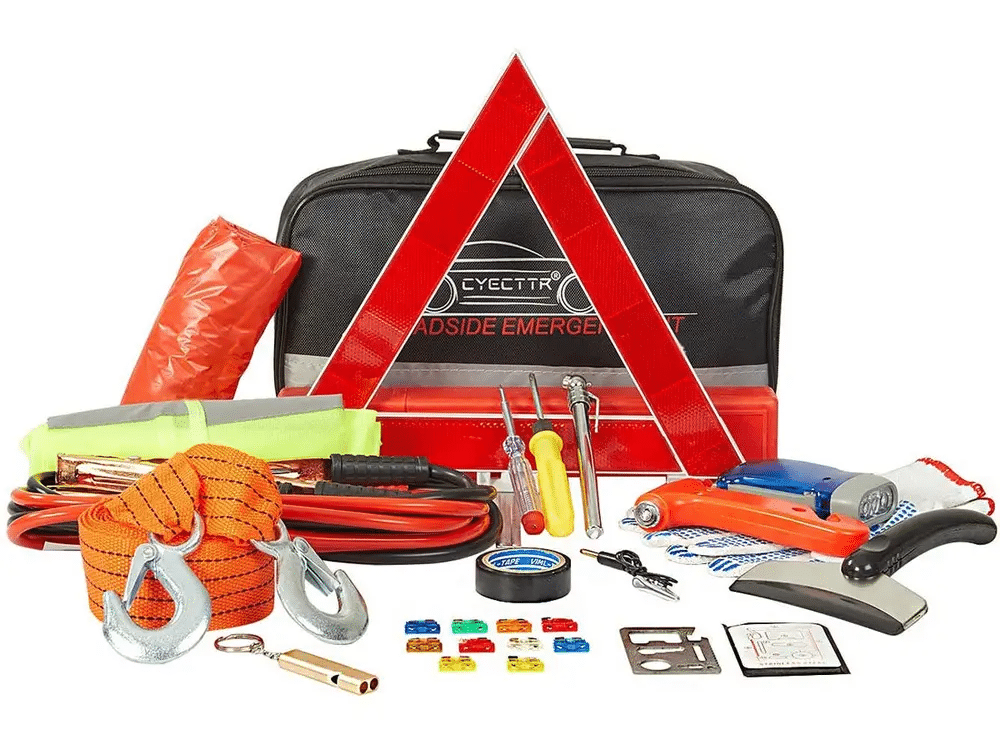 In the event that you ever break down or have a flat, it is very important to have a roadside safety kit with you at all times. These kits should include lights to help drivers see you at night when on the side of the road.
10. First Aid Kit
​​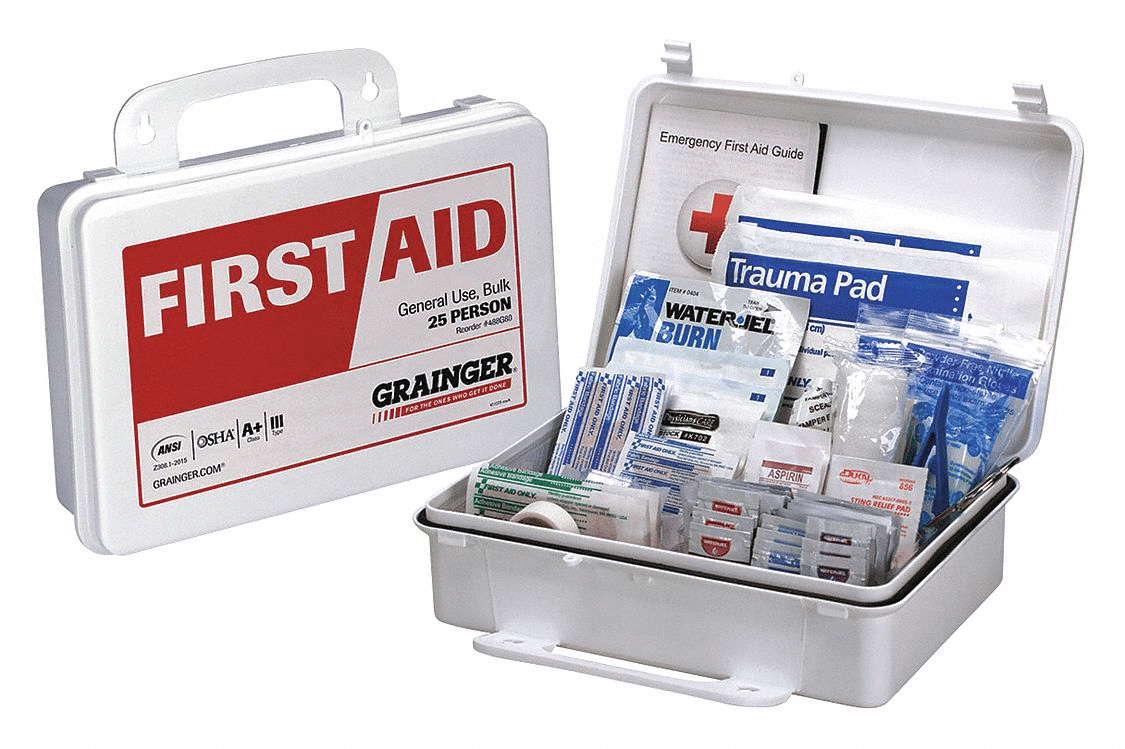 As you can expect, a first aid kit is a must when traveling. From simple cuts to larger injuries, a first aid kit will have the things you need when you need them.
RV Safety Courses & Driving Schools
If you are someone who is new to RVing, or you just want a refresher course, then I would recommend taking an RV safety and driving school!
These schools will teach you all of the basics in safety while traveling in your RV, as well as teach you how to drive them. Many of these courses also walk you through an RV to teach you about all of the things within the RV.
Overall these courses are perfect for teaching someone the basics of safety and driving RVs!
A great alternative is taking courses from RV Education 101.
Other RV Tips
Hopefully, you now know how to stay safe in your RV on the road and while camping! If you have any questions, feel free to drop a comment below and we'll get back to you ASAP.
In the meantime, here are some other great RVing guides you might enjoy: