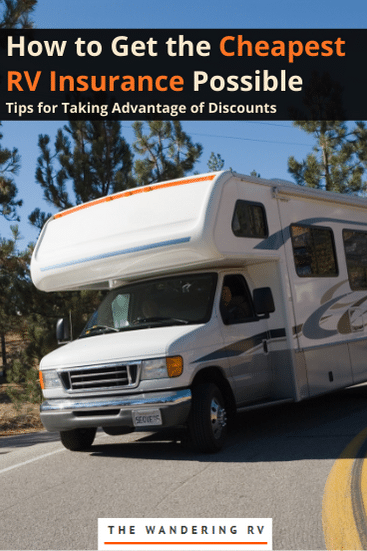 We all love to save money, right?
That goes for RV insurance premiums, too!
So we did some digging and found out how to get the cheapest RV insurance rates possible.
Interested?
Let's talk about how to reduce your RV insurance cost!
Table of Contents
How Much Does RV Insurance Cost?
To know how to get the best RV insurance rates, you first need to know what qualifies as "cheap".
Insuring a recreational vehicle costs, on average, $1,000 per year.
Of course, the cost of RV insurance depends heavily on the type of coverage you purchase, the type of camper you're buying, and whether or not you're purchasing full-time RV insurance.
In general, a great RV insurance policy rate would be between $500-$1,200 per year, or $1,500-$2,500 per year for someone living in their camper full-time.
Again, depending heavily on what you're insuring and where you're insuring it.
Learn more about rates by reading our guide to how much RV insurance costs.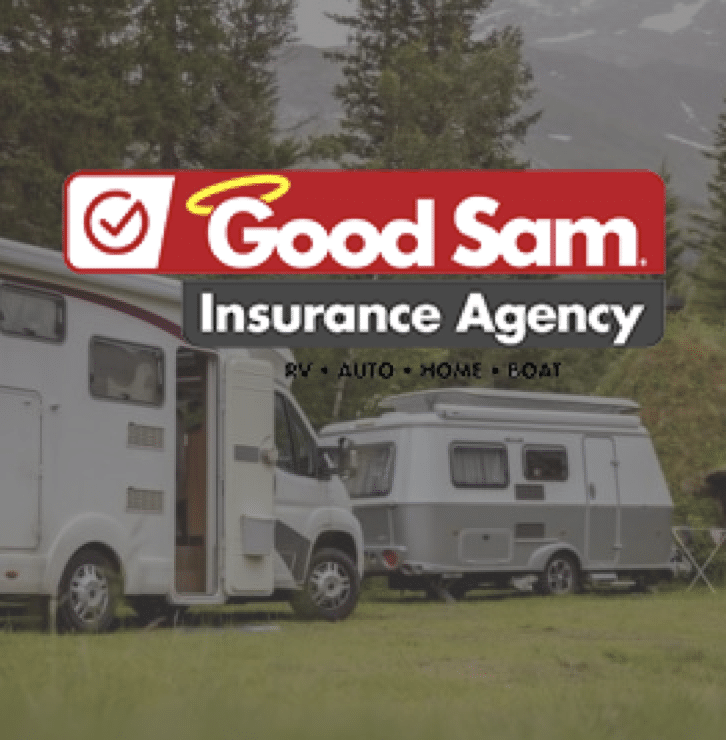 Looking for an RV Insurance Quote?
---
Good Sam Insurance Agency
offers plenty of quality coverage and service options when it comes to protecting your RV.
3 Tips for Getting Better Rates On Your RV Insurance Policy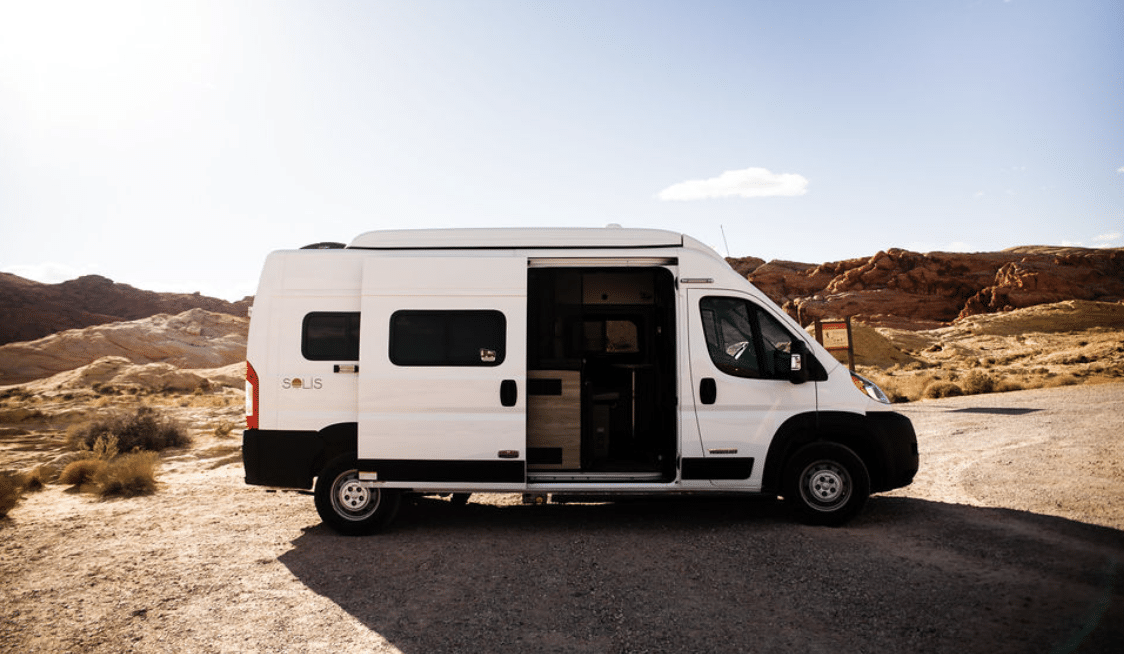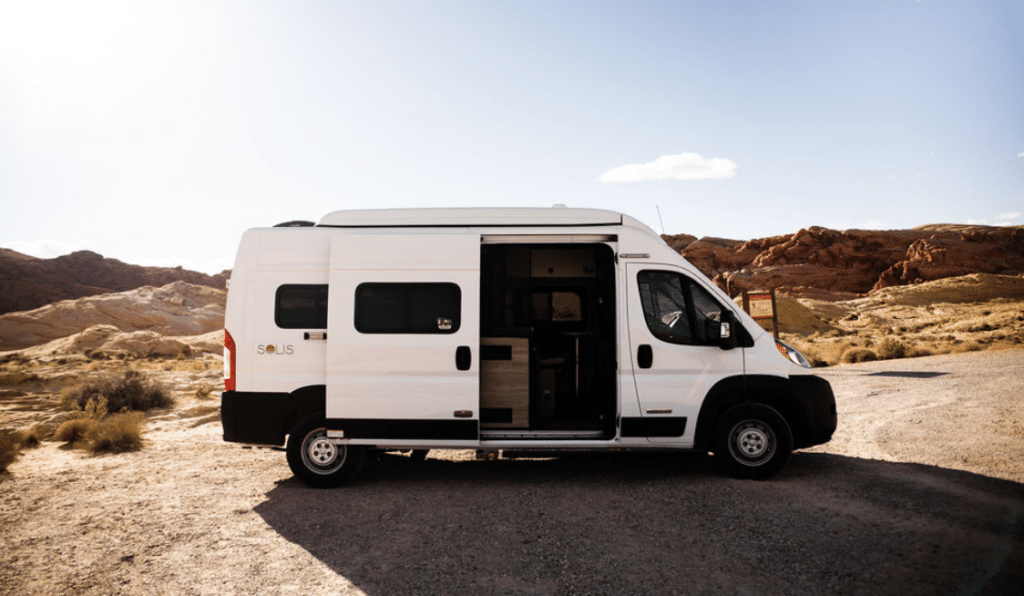 So how do you get the lowest possible rates on your RV insurance? Here are three tips to save the most money:
1. Research Insurance BEFORE You Buy a Camper
When you're buying a new RV, one of the last things on your mind is an RV insurance policy.
But most RV dealerships require you to purchase RV insurance before you can drive the camper off their lot (at least, if you're buying a motorhome – travel trailers are different).
After looking at campers for hours, digging through paperwork, and chatting with sales representatives, you likely won't have the energy to do proper research on the best RV insurance companies with the lowest rates.
So, if you haven't bought your camper yet, have an idea of which RV insurance policy you need BEFORE you go to the dealer!
Even if this doesn't save you money, it will ensure you get the proper RV coverage that you need.
2. Choose the Lowest Insurance Coverage Options
If you REALLY need to save some dollars, choosing the lowest coverage options available will save you some money.
However, think hard before you make this decision.
Foregoing comprehensive coverage means that in the event of an accident, you may be liable for some or all of the damages to your camper.
Additionally, a low collision coverage and liability coverage mean you'll be liable for damages to other people's property, which can quickly get expensive.
3. Take Advantage of Discounts
Most RV insurance companies offer various discounts, such as:
Multi-policy Discount: If you already have personal property coverage or auto insurance, you can often get discounts by adding additional policies to the same plan.
Quote in Advance: Some insurance companies, like Progressive, offer RV insurance discounts if you get a quote at least 24 hours before you actually buy the policy.
Pay in Full: Paying your insurance policy in full and up front can bring down the total cost of RV insurance.
Original Owner: If you buy a brand-new unit and you're the original owner, your RV insurer may offer a discount. Although it will still be more expensive than insuring a cheaper, used camper.
See if your insurance provider offers any of these discounts or others! Many RV insurers also offer discounts for a good driving history, accident forgiveness, and more.
Beyond these three tips, you can save on your insurance premiums by purchasing a less expensive RV.
For example, pop up campers are much cheaper to insure than fifth wheel trailers.
This is because the full replacement cost is lower and lighter campers typically won't cause as much damage as bigger RVs.
Additionally, travel trailers are cheaper to insure than motorhomes, which have engines and more expensive parts.
However, travel trailer insurance is optional, while motorhome insurance is required in most states.
Best RV Insurance Companies for Affordable Rates
If you want the best rates on RV insurance, the following RV insurance companies offer the best service and affordable prices.
Don't be afraid to get multiple quotes to shop around for the best rate!
RENTALS
DETAILS

TOP CHOICE

96% overall customer satisfaction rating
Customers report average savings of $321 per year
Total-loss replacement for motorhomes and travel trailers

VIEW RATES →

Only RV insurance that allows you to rent your RV and still maintain your campers insurance
Unlike many other insurance companies, Roamly's customer support team is in-house and US-based
Offers better coverage at lower rates by leaving out the coverages you don't need

VIEW RATES →

Customers report average savings of $321 per year
Covers everything from class A motorhomes to pop-up campers
Quote and buy online

VIEW RATES →

Top rated C=choice: A+ BBB rating
Turn Off for liability & collision during storage – Save 53%
Cover your personal belongings or attachments

VIEW RATES →

Progressive Insurance – Trusted by Over 18,000,000
Competitive rates, tons of discounts (safe driver, pay-in-full, multi-car, multi-policy, quoting online & more)
Name your price Tool®

VIEW RATES →
Good Sam RV Insurance
Good Sam is one of the most well-known RV insurance providers. Their RV coverage includes highly tailored policies for travel trailer and motorhome owners.
Read our full Good Sam RV insurance review here OR
>> Click here to get an RV insurance quote from Good Sam now.
Roamly RV Insurance
Roamly is a new RV insurance provider that was started and is run by RV owners. It was originally created as the only insurance company who would cover your RV even if you're renting it on a rental marketplace like Outdoorsy.
Read our full Roamly review here OR
>> Click here to get an RV insurance quote from Roamly now.
Progressive RV Insurance
Progressive offers some of the biggest discounts on RV insurance of any insurance agency. This is especially true if you already have your auto insurance or homeowner's insurance through Progressive and can get a multi-policy discount.
Read our full Progressive RV insurance review here OR
>> Click here to get an RV insurance quote from Progressive now.
National General RV Insurance
National General is another excellent company to buy your camper insurance from. If you already have insurance through NG, adding to your policy can yield a discount.
Read our full National General RV insurance review here OR
>> Click here to get an RV insurance quote from National General now.
Get an RV Insurance Quote Now
Enter your zip code in the widget below to get an RV insurance quote near you within seconds.
Cheap RV Insurance FAQs
Here are some common questions we're asked about insurance:
Which States Have the Cheapest RV Insurance?

The state with the cheapest RV insurance is North Carolina, with a median annual premium of $860. This is followed by Massachusetts at around $1,128 per year
Who Has the Cheapest RV Insurance?

Most RV insurers charge very similar rates. Getting their best rates depends on taking advantage of their various discounts. If you're going for good driving history and a multi-policy discount, Progressive has the cheapest insurance options.

But if you plan on renting your RV out to other people, then Roamly will be your cheapest and best option because they were made to help you make extra money from your camper when you're not using it.
Are RVs Cheaper to Insure Than Cars?

Typically, yes, RVs are cheaper to insure than cars. However, if you live in your RV and need full-time RV insurance, or you have a giant and expensive rig, then it won't be cheaper.
Is it Cheaper To Insure a Motorhome or a Travel Trailer?

Travel trailers are typically much cheaper to insure than motorhomes, simply because they don't have an engine. That said, a luxury fifth wheel trailer is still going to be more expensive to insure than a small class B RV.
What Does RV Insurance Cover?

There are certain things RV insurance will and won't cover. You get basic coverage in all plans, but there are also optional coverages you should know about.

To learn exactly what RV insurance will and won't cover, check out this article.
Does My Homeowner's Policy Cover My Camper?

Yes! As long as your RV is stored at your home, it's covered under your homeowner's policy.

Click here for more information on how your RV is covered by homeowner's insurance.
More RV Tips
Hopefully, you've found the best affordable RV policy for your needs! If you have questions, feel free to leave a comment below and we'll get back to you ASAP.
>> Click here to get a free RV insurance quote now.
Here are some other great articles for you to check out: