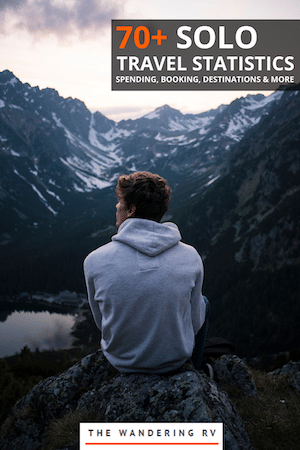 ​The #1 trend of 2019, solo travel is on the rise and not slowing down. And since the average income of a solo traveler is $150,000, the travel industry is sure to pay attention to these up-and-coming travel spenders.
Solo travel is increasing in popularity and its numbers are on the rise. Solo travel statistics indicate that a quarter of all US millennials are expected to engage in some form of travel by themselves in 2021. Women, in particular, are leading the way in this market, with the vast majority of solo travelers being women.
This report shares over 70 statistics and trends in solo travel.
Table of Contents
Essential ​Solo Travel Statistics
​​

One quarter of all travelers

are considering a solo trip in 2020.
​Out of all solo travelers, the majority are women at

84%

.​
​Between 2018 and 2019, the number of people who traveled alone increased by

42%

.

​72%

of American women have taken at least one trip by themselves.
​According to Klook, traveling solo was the

#1 trend

of 2019.
​In the past three years, searches for keywords related to solo travel increased by

131%

.
​

One person out of every six people

in the United States has taken a vacation alone.

​10%

of people in the holiday industry have taken a trip alone this past year.​
​A quarter of US millennials plan to travel alone in 2020.​
​Australia is considered the

number one destination

internationally for individual travel with

71%

of solo travelers having visited the country.
​Among women who traveled solo last year,

59%

have stated that they would repeat their trip.
Instagram posts with the #solotravel hashtag total

5.2 million

as of 2020.
Upon asking why they traveled solo,

26%

of respondents said that they wanted to be alone and discover at their own pace.

11%

of people who travel alone are not in a relationship.
​The first wave of solo travelers began in 2010 and has steadily grown since then. In the past few years, however, the solo travel market has witnessed explosive growth. Klook reports that solo travel was the #1 trend of 2019.
Those numbers are only expected to rise with entire industries now dedicated to providing unique solo travel experiences.This significant increase owes itself in part to social media, which has accelerated the solo travel trend and encouraged people to take a trip alone.
Those who do travel solo repeat the experience, and with the increase in these travelers comes accommodations and services targeted toward accommodating the solo travel market segment.
Solo travel is a unique experience for people who would like to take a trip on their own terms. Individual tastes and preferences are more likely to be accommodated if you're the only one making decisions during the trip. Solo travelers have more options and can enjoy the freedom to explore and enjoy their destination at their own pace.
​What is the Age, Gender, and Average Income of Solo Travelers?
​Age Statistics:
​Millennials, specifically women, make up

55%

of users who look for "solo travel" on the internet.
​Among those who travel alone,

42%

claimed the reason was to enjoy their independence.

​22%

of solo travelers preferred not to be restricted by others.​​
​Solo travelers looking for a personal challenge and confidence boost totaled

15%

.​​

​72%

of women in America are opting for solo travel.
Women make up the largest percentage of solo travelers, at a rate of

84%

.
The average female traveler takes

three or more trips annually

.

64%

of American women in relationships have taken a vacation by themselves.
​As millennials are becoming more financially independent, they are also able to afford solo trips more than ever before. In fact, this age group is responsible for 55% of internet queries that have to do with traveling alone.
Women, in particular, have boosted the solo travel market and make up 84% of people who travel alone.Many factors contribute to why people decide to vacation by themselves. Primarily, traveling alone means not being restricted by the needs of others.
Furthermore, many people found that being alone helped coax them out of their shells and strengthened their personalities.The independence that comes with solo travel benefits personality development and allows travelers to gain a more nuanced sense of the world. Many people who travel by themselves want to mingle with locals and learn about different cultures in an authentic way. Want to experience this incredible feeling yourself? Check out this guide on RV Manufacturers to see which RV suits you best!
As people become more financially stable and travel becomes more accessible, these trends are likely to continue in the future.People from the United States frequently participate in solo travel, and American women, in particular, are active travelers. Not only do 72% of American women now opt to travel alone, but they do so frequently, at up to three times a year.
​How much money do you need to solo travel?
​$20,000

is widely considered the average cost for a solo trip around the world for one year.
​Solo travelers ​spend about

20% more

on travel insurance than other travelers.
​

40%

of travelers said the high cost is the main reason they do not travel solo.
​Going solo can ​cost up to

50% more

on accommodations due to single supplement charges.​​
​Laos in Asia votes the cheapest country to travel solo at just

$30 a day

.
​What age groups are most popular for solo travel?
​

58%

of millennials travel alone vs.

47%

of older generations.

​40%

of Baby Boomers across the world have taken a solo trip in the last year.

​86%

of lone travelers are 35 years and older.
​​The average income of solo travelers is

$150,000

.
​The average solo traveler is ​

47 years old

, with

84%

being female travelers and only

16%

being male.

12%

of 18-24 year old's have been on a holiday by themselves.
​What are the Best Places to Travel Solo?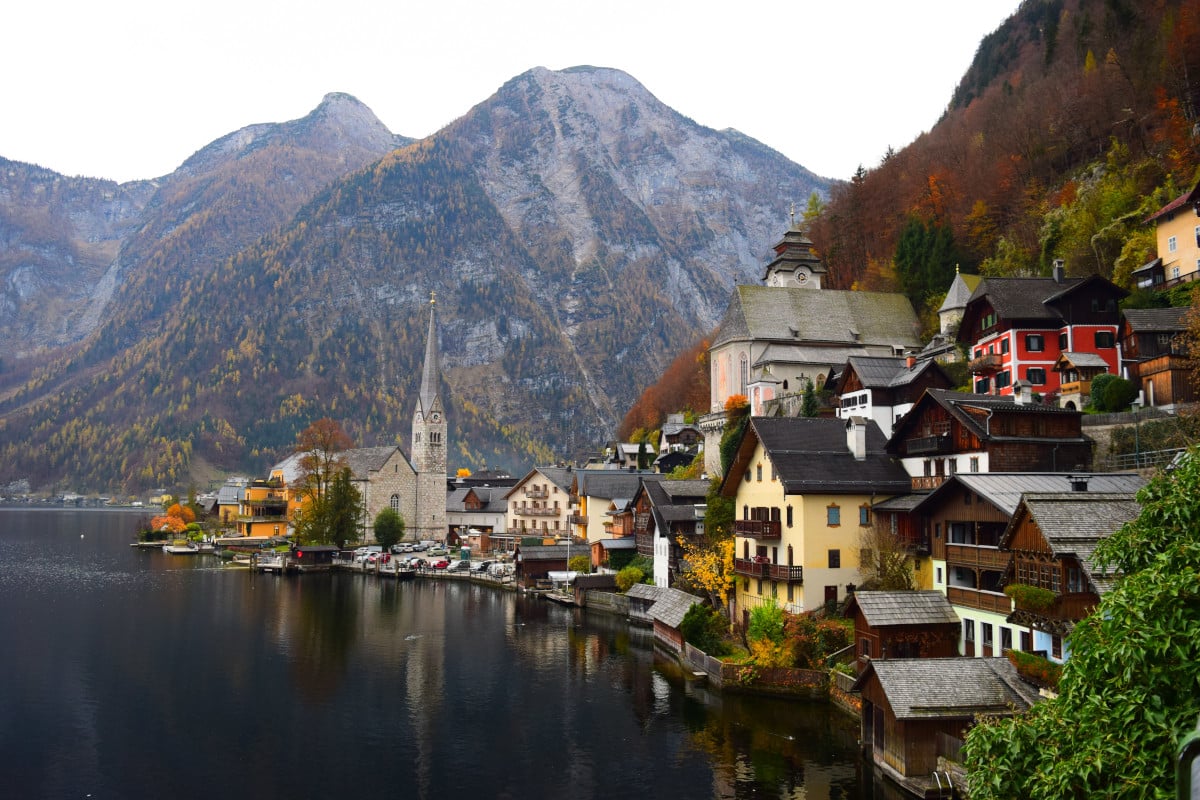 ​Depending on personal preference, several places have been ranked as favorable destinations for solo travelers. One of them is Australia, which is considered the top destination for most solo travelers.
Preferences may vary depending on gender​ as well. For example, women cited personal safety as their primary concern when looking for a place to travel alone. Thus, not only was Europe the #1 destination for female travelers, but it was also ranked the safest by them.
​The vast majority of solo travelers​ (

88%

) are looking for unique and non-touristic experiences.
​Compared to only five years ago,

51%

of women in the UK are now more likely to travel alone.​

​53%

of travelers who want to engage with locals tend not to do so in tourist areas.
​Women consider

Europe

the

safest destination

for their solo travels.

​23%

of travelers who take trips alone seek city experiences.

​30%

of solo travelers prefer to go on adventurous trips.

​21%

of those traveling alone consider visiting the United States.

​Australia

is the

most popular destination

for solo travelers, with

71%

citing it as their #1 choice.
​People also take trips alone to appease their sense of adventure. Avoiding typical tourist destinations seems to be a growing trend, and solo travelers frequent more and more obscure or local areas. Solo travelers seek an authentic experience with locals, far-removed from the busy and modernized tourist areas.
Despite the increasing tendency toward genuine cultural experiences, 23% of solo travelers prefer to visit modern cities. The United States is a popular solo travel destination, with 21% of solo travelers considering it their first choice when looking for a destination to visit.
Is Solo Travel Safe?
​Solo travel is not only common but also safe for the vast majority of those looking to take a trip by themselves. The most popular destinations for solo travel are well-known for being safe, and this is particularly important for the inexperienced traveler.
​30%

of solo travelers indicate that their families disapprove of them traveling by themselves.
​Among women who were asked if they felt safe taking a holiday by themselves,

76%

said they did not.

​45%

of solo travelers have no issues eating by themselves at a café or restaurant.

​36%

of people who traveled alone did not mind visiting a bar in a foreign country.

33%

of travelers believed that they would get lonely if they took a solo trip.
​Despite the increase in the number of people traveling alone, some travelers have reported that their parents or families were uncomfortable with the idea of them traveling alone.During their travels, people are usually prepared and aware, especially in a foreign country. Many solo travelers may hate the idea of eating by themselves in a restaurant or visiting a bar.
Still, a significant number of travelers do not mind the experience and even enjoy these moments of peace. In terms of safety, there is a wealth of reviews, social media posts, rating websites, and informational resources available for those planning their trip. In addition to common-sense safety precautions, most travelers understand the nature of the places they are visiting and know what to expect.
Countries that have a thriving tourism industry, however, do not only rely on solo travelers to keep themselves safe. Some countries take safety measures to make them safer for solo travelers. These measures can include accessible police stations, enhanced surveillance, and increased law enforcement presence.
​How Do Solo Travelers Book Tours and Places to Stay?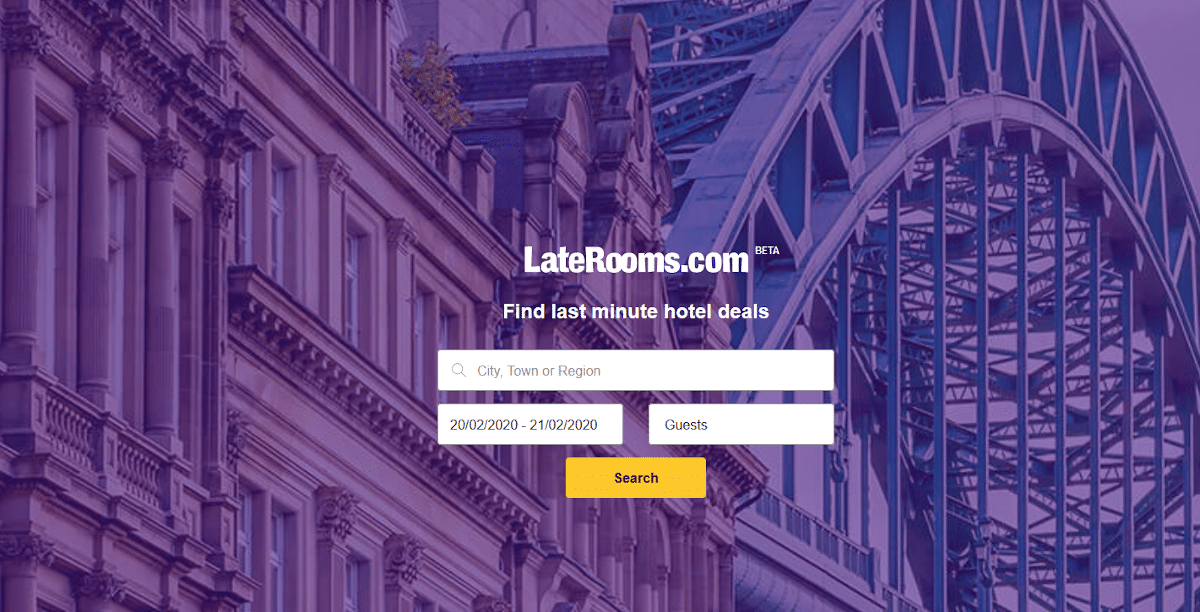 ​Solo travelers usually search for online agents or booking websites to plan their visits.
​Laterooms.com reported a

14% traffic increase

in just one year.​
​Riviera Travel reported that

18%

of clients now take sightseeing and cruise vacations by themselves.
​​​​Hotelscan.com witnessed a

170% increase

in 2019 for single-occupancy room inquiries.
Bookings at Hostelworld have increased by

42%

in the last three years.
Uniworld has reported a

25% hike

in the number of solo travelers booking river cruises.
​In virtually every trip category, solo traveler numbers are increasing, and so are inquiries related to single-person services. As this number is expected to increase, more travel markets will accommodate solo travelers and offer services that cater to their specific needs.
Hotelscan.com, for example, saw a 170% jump in inquiries for one-person rooms.Vacations that, in the past, were exclusive to couples and groups are now becoming more popular with the one-person traveler crowd. For example, Riviera Travel reported that sightseeing and cruise vacations were receiving more bookings by solo travelers.
​What's the Latest Solo Travel Market Research?
​Here are the safest and most-popular female travel destinations in the world:
​23%

of travelers confirm their destination for a solo trip four months in advance.
​Only

1%

of solo travel happens in July and August, making these the least favorable months for trips.
​Planning for a solo trip takes

six months

according to

32%

of travelers.
​Between 2016 and 2019, Google saw a

131%

increase in searches for "

solo travel

".​​
​People who travel alone often start planning their trip months in advance. Search engine queries for solo travel on Google increased by 131%. Solo travelers usually take their trips year-round, and July and August stand out as having the lowest number of solo travelers at only 1%.
This low percentage has many contributing factors, including the heat that can make for an uncomfortable trip to many popular destinations.Since the nature of individual trips is relying on oneself, many solo travelers are well prepared up to six months in advance for their trip. This preparation is necessary due to safety, weather, and at-home factors that must be accounted for.
​Why is Solo Travel on the Rise?
​In the past, traveling alone on a vacation or trip was uncommon, especially if the traveler was in a relationship. Not only are more people with partners traveling alone, but they are also aware that society has become more accepting. This is significant, since businesses with the sole purpose of serving this travel market segment now exist.
One example of this niche market is businesses that cater to women-only travel services. These companies often provide a comprehensive experience. Since most people indicated that they wouldn't mind an escorted service, they can navigate their destinations with ease. They are more likely to visit other places using the same service.
This system is beneficial for all involved. More people feel encouraged to travel alone when they know that several reliable businesses exist to provide this experience. The businesses, on the other hand, will reap the benefits of repeat business and growth as solo travel becomes more accessible.
​54%

of people who traveled alone wanted to challenge themselves.
​Learning about other cultures was the primary motivator for

45%

of solo travelers.
​Being able to take time off and enjoy a peaceful vacation motivated

61%

of solo travelers.

​59%

of people who travel alone claim that they would rather not wait for someone else.
​When asked if they wanted an escorted holiday,

52%

of solo travelers were interested in the service.

​45%

of solo travelers are happy with the freedom that they have traveling alone.
​Avoiding routine was considered to be the main reason why

52%

of solo travelers took a trip.

​55%

of solo travelers believe that this activity is more popular and prevalent than it was a decade ago.
​Solo travel can be a once-in-a-lifetime experience, or it can be a recurrent activity. Due to the wealth of options available for travelers today, booking a solo vacation and enjoying it fully no longer present as much of a challenge as they used to. A now common practice, solo travel is fast becoming a formidable niche within the travel industry.
Other statistic pages: