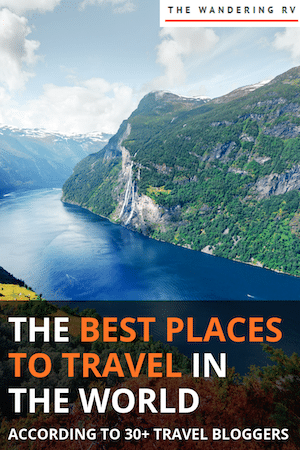 Looking for the best place to travel in 2023?
We asked 30 world-renowned travel bloggers to share their favorite travel destinations and compiled all their answers in one place.
From adventurous backpacking to lounging on the beach with a drink to places for seniors and gay couples, this list has something for everyone!
And it's not just for RVers or those in the US. These are the best places to travel in the world. We hope you enjoy!
And don't forget to share this post with your travel buddies so you can brainstorm trip ideas together!
Table of Contents
30 Best Places to Travel: The Complete List
The world is a big place. Finding the best places to travel isn't easy. However, we compiled vacation ideas everywhere from National Parks in North America to the Caribbean Islands, Africa, Italy and more.
Whether you're looking for adventure travel with trail hiking and mountain biking or you just want sandy beaches, warm water, and a good drink in hand, there are definitely travel destinations for you ahead.
Consider this the "Traveler's Choice Awards" from the most-traveled people in the world! We've done our best to sort these locations based on category. Enjoy!
Top 3 Most Recommended Travel Destinations
Out of the 30 travel bloggers who responded to our survey, the following three travel destinations showed up time and time again. You can't go wrong with these locations!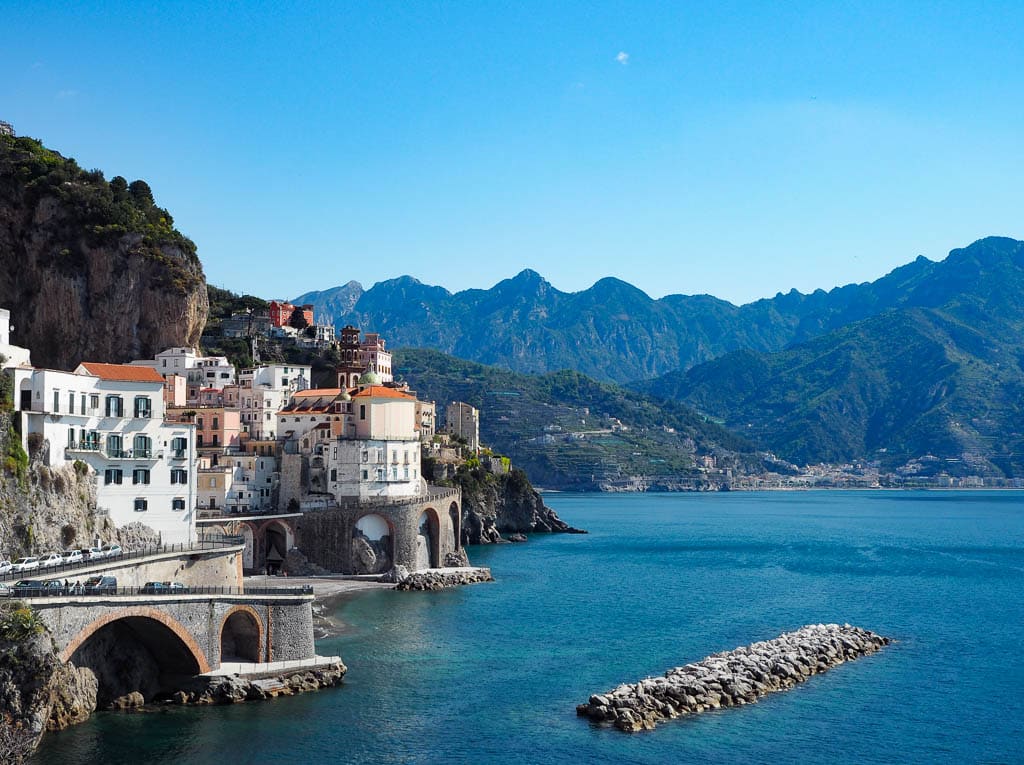 1. Italy
Five travel bloggers told us to visit Italy, including Andrew and Brenda of Dish Our Town, Katy Clarke of Untold Italy, Jurga of Full Suitcase, Nastasia Yakoub of Dame Traveler, and Gretta Schifano of Mums Do Travel, Katy Clarke says:
"A trip to Italy is always a good idea so book one in for 2023. We think the best time to visit is in May when the beach side towns start to gear up for the summer. Or, if you are a foodie and love discovering wine regions, visit in October during the harvest. At this time you'll find festivals all over the country celebrating the best local produce such as the truffle festival in Alba, Piedmont. Wherever you go,
try to find places a little way from the crowds. We like Camogli, not far from the Cinque Terre on the Italian Riviera."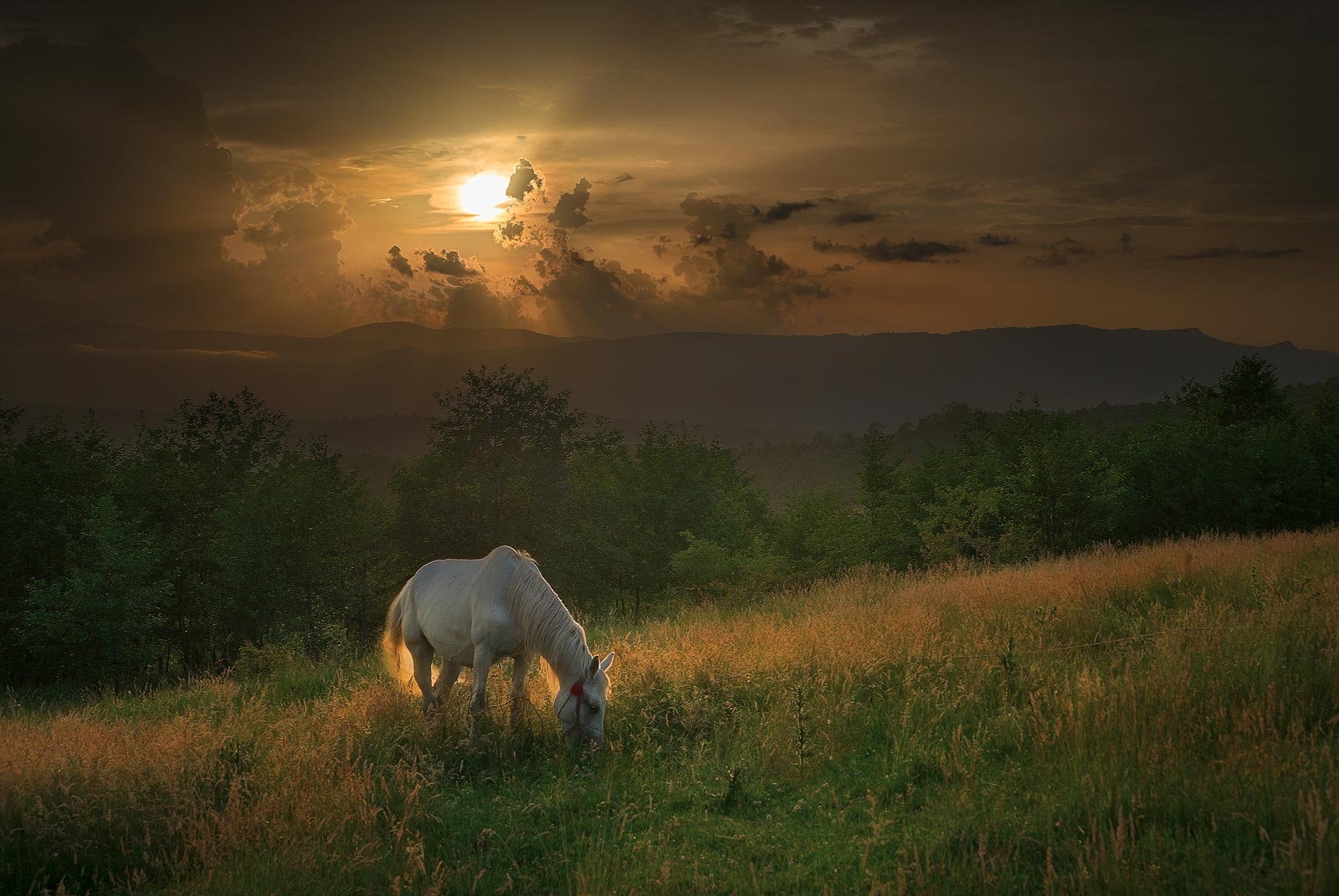 2. Romania
Romania tied for first place with five travel bloggers recommending a visit. The bloggers who recommended Romania are Milou van Roon of Explorista, Anda Galffy of Travel Notes & Beyond, Adonis Villanueva of Always Wanderlust, Mike Shubic of Mike's Road Trip, and Karolina Klesta of Lazy Travel Blog. Adonis Vilalnueva says:
Not just the land of Vampires and fairy tale medieval castles, Romania is home to the Carpathian Mountains and Transylvanian Alps. Many hiking and various
Outdoor adventures await. It's fairly friendly to hitchhikers, and having a tent pitched in the wilderness (which it has plenty of) is fair game. The country has a long history of being influenced by various empires, including the Romans, Ottoman Turks, Hungarians, and even the Soviets. The culture and the cuisine have therefore taken on a unique spin. It's the only country in the Eastern Block with a Romance language! It is unique among its Slavic-speaking neighbors. If you're tired of the picturesque castles in Transylvania, go and live amongst the villagers in Maramures County and dine with shepherds! You can party all night in Bucharest, one of the most lively capitals in Europe. If nature is on your itinerary, check out the Danube delta, home to many unique species of wildlife not found anywhere else on the planet. You would think getting all of the above would cost you an arm and a leg, but you can easily travel in Romania for under $35 or less a day. If you pitch a tent or have an RV, you can cut this amount even more!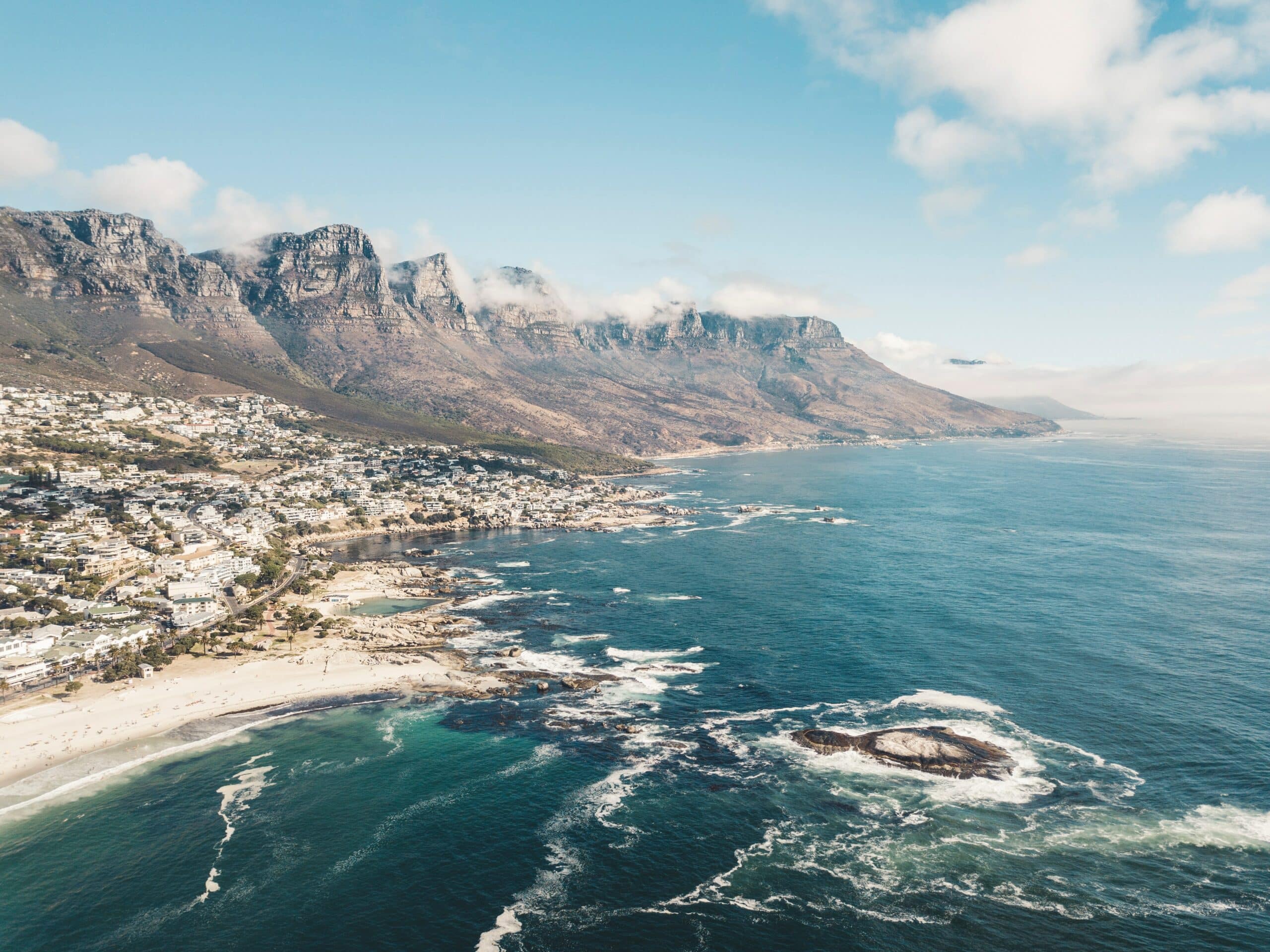 3. South Africa
Recommended by two travel bloggers, South Africa rounds out our top three most recommended travel destinations. Bloggers Vaughan McShane of The Travel Manuel, and Wendy Maes of World Wide Wendy vouched for travel to South Africa.
Said Wendy Maes:
"I don't even have to think for a second about your question. South Africa is my all-time favorite. It had everything: rough nature, the big-five, spectacular views, an amazing coastline, the best wines, great food, and Cape Town. On top of that, it's a rather cheap country, and for me, it's in the same time zone. I love to go there during our winter. I visit most countries only once, but South Africa is an exception; I could visit it over and over again."
Best Places to Travel in Asia
From adventures in forested jungles to delicious street food, travel destinations in Asia have amazing things to offer travelers.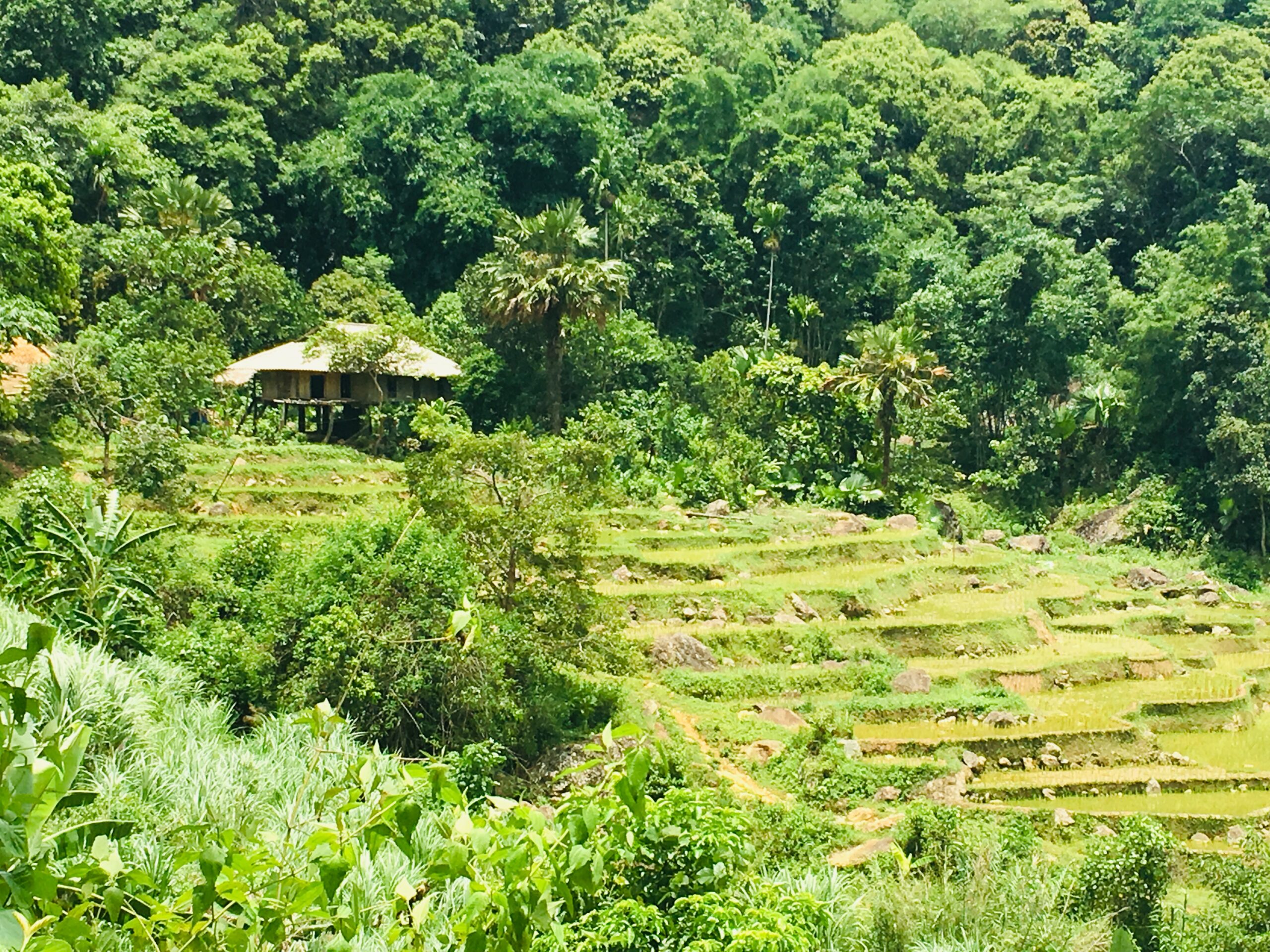 Mai Chau, Vietnam
Just 3 hours and 160km from Hanoi is the town of Mai Chau in Hoa Binh Province in North West Vietnam. Mai Chau is located in a lush green valley surrounded by mountains. One of the top things to do in Mai Chau is trekking. If you are short of time you can trek for half a day or a full day. Your trek will take you through White Thai ethnic minority villages where they live in stilted houses amongst the terraced rice fields. The views are breathtaking. If you have more time to spare you can extend you can trek longer and spend 1 – 3 nights staying in local homesteads amongst the brilliant bright green rice fields and close to burbling fresh water streams. Mai Chau is a hidden gem!

Recommended By: Jane and Duncan Dempster-Smith, To Travel Too
To Travel Too is Australia's top Baby Boomer lifestyle and travel blog, with an international worldwide audience in mind, run by married couple, freelance writers, and full-time travelers Jane and Duncan Dempster-Smith.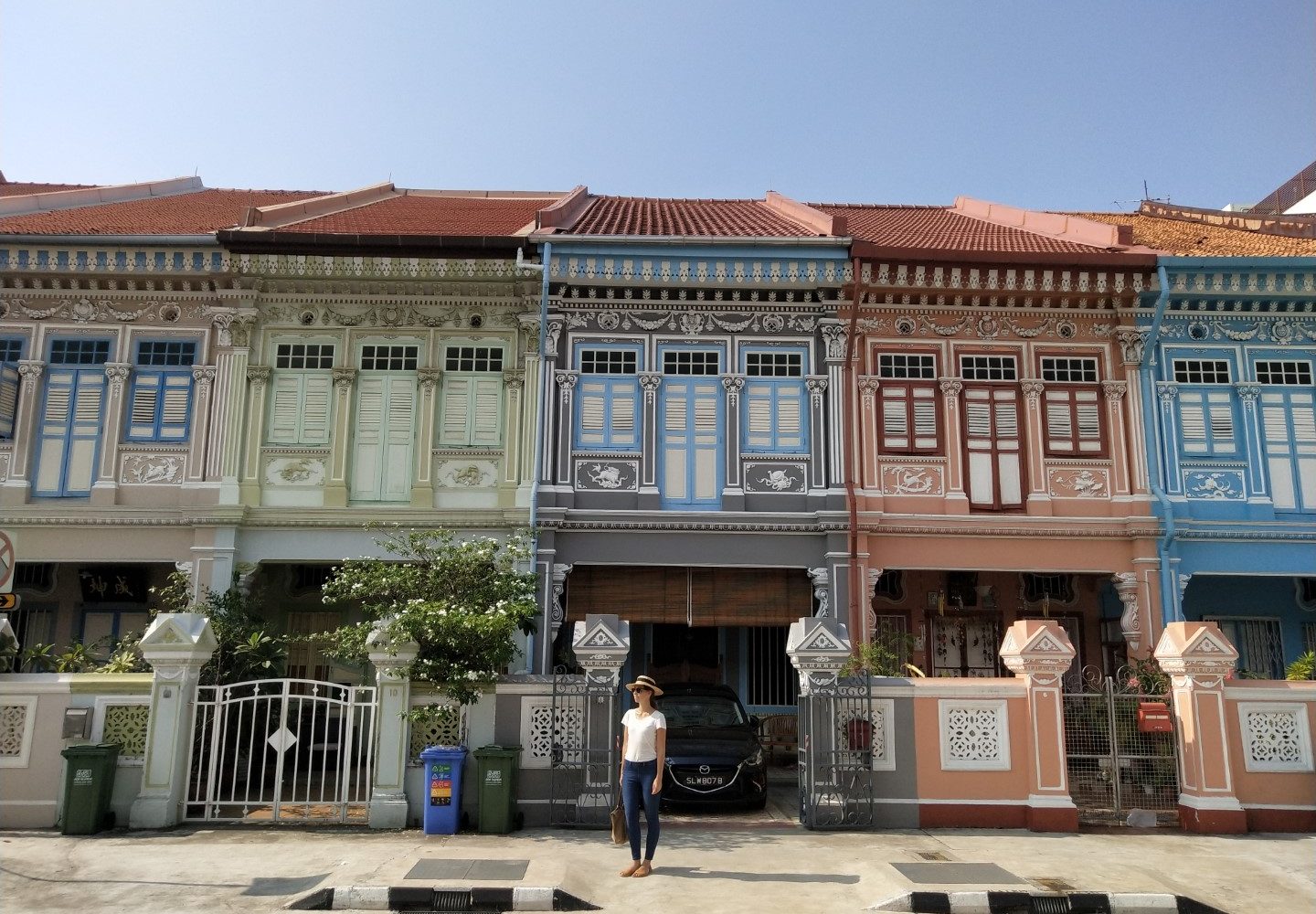 Singapore
Singapore is one of my favorite places to travel to. I just recently went back for the second time, and the city grows more on me every time! It's such a wonderful mix of traditions, cultures and religions, which manage to fit perfectly one with the other. It's hard to find such a modern, advanced city that retains all its cultural traditions! Singapore is clearly not a budget destination, but the level of service and the level of attractions totally justify the prices. On your first visit, don't miss Gardens by the Bay, the ArtScienceMuseum, and all the super instagrammable shophouses in Peranakan style. Also, Singapore is the perfect hub to fly to hundreds of other destinations in Asia, so you can easily add it to your itinerary.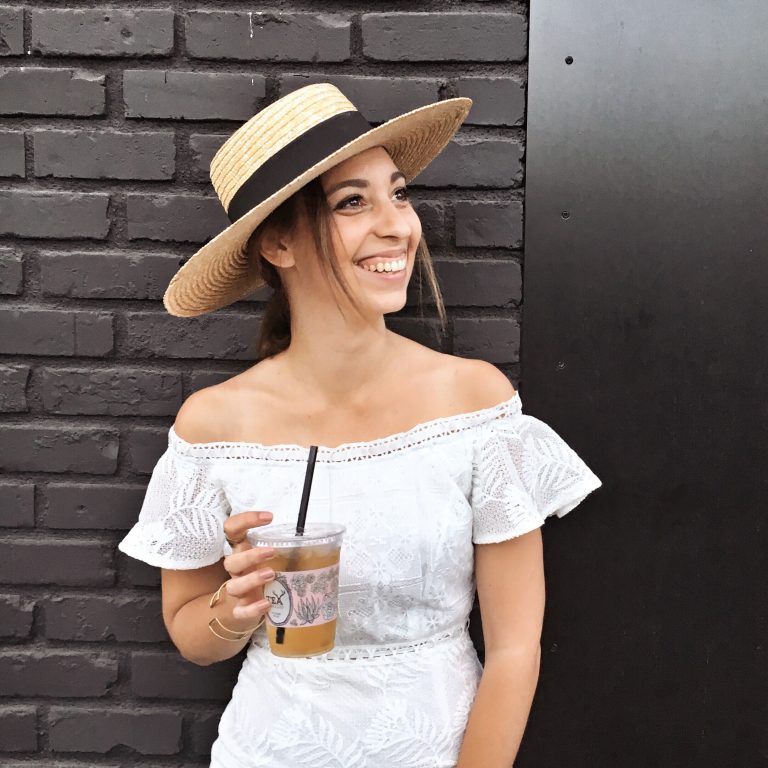 Recommended By: Steph, Every Steph
I believe we can find beauty in every place, be it a tiny street, the most touristy cities in the world, or a village in the middle of nowhere. Beauty is there, we just need to train our eyes so that we can recognize it.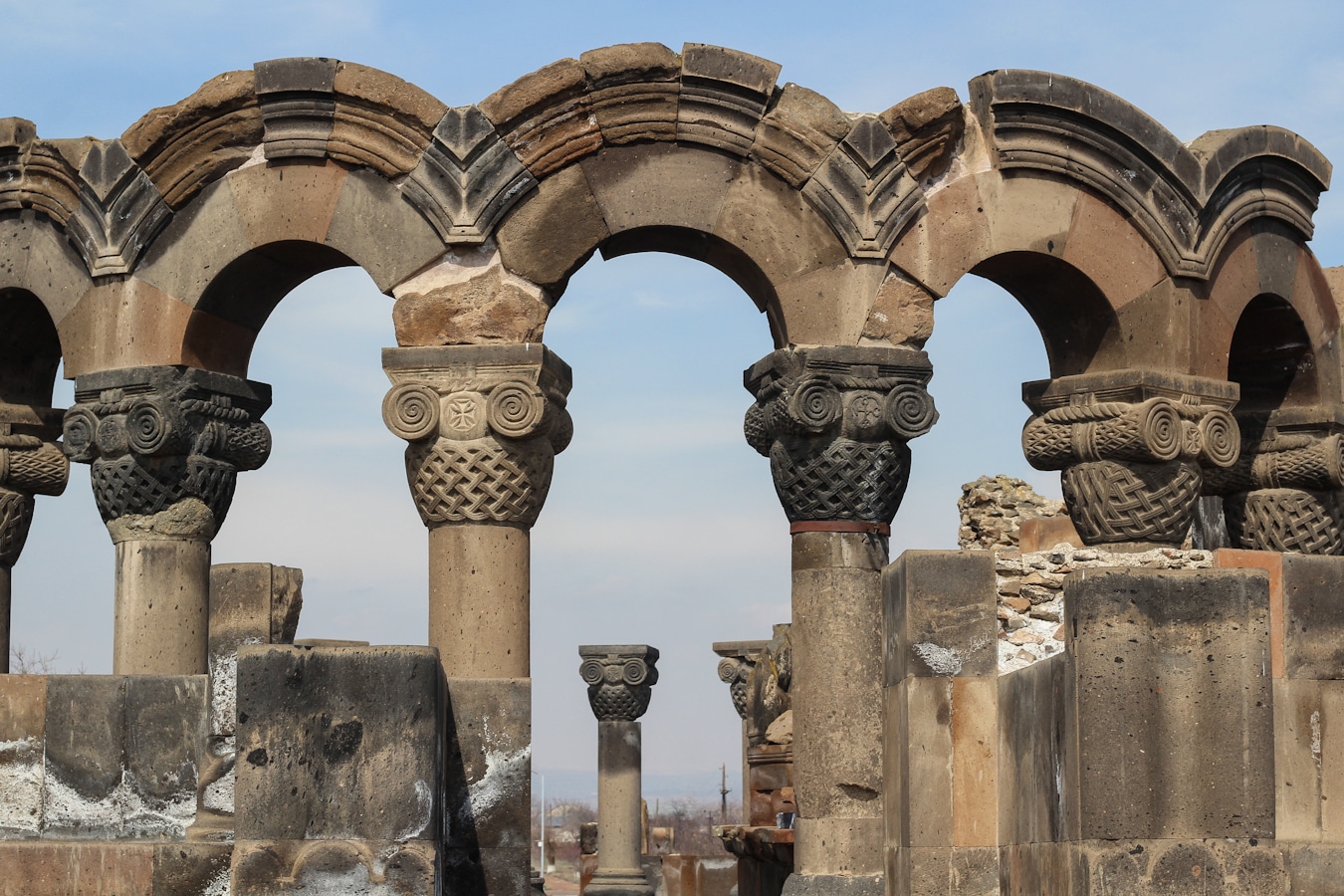 Armenia in the Caucasus
My top place to travel to currently is the wonderful and underrated country of Armenia in the Caucasus. The country has so much to offer from its lively and charming capital city of Yerevan to the raw nature of Dilijan National Park to the UNESCO World Heritage Sites in the holy city of Etchmiadzin. While Georgia, Armenia's northern neighbor, tends to get all the attention in the Caucasus, I think it is Armenia's time to shine. And I believe in that so much that I just moved there!

Recommended By: Megan Starr, Megan Starr
I write about places that remind me why I love traveling. Or places that I know lack information out there and I feel it may be of benefit to fellow travelers. I have been to over 85 countries and 45 US states. Some of my favorites countries are Norway, Ukraine, Armenia, Colombia, and Nepal.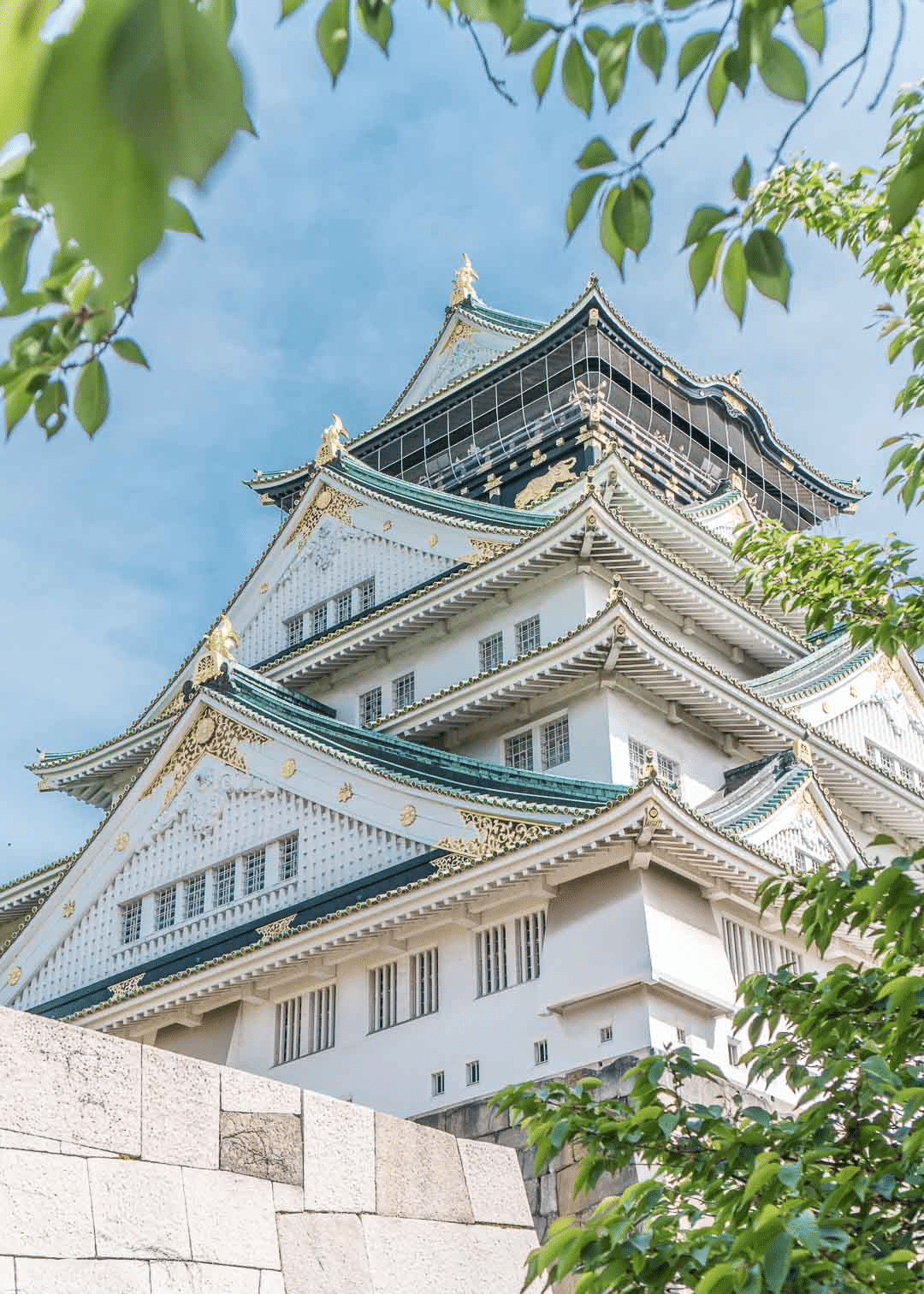 Osaka, Japan
One of my favourite cities in the world in Osaka, an underrated city that often falls in the shadow of Kyoto and Tokyo. The people are so friendly and so hospitable, and Osaka has something to offer for everyone!
Whether it is go-karting down the streets of Japan, eating delicious cuisine that ranges from eating fresh sushi or devouring their delicious okonomiyaki, there is undoubtedly something that will make your trip to Osaka memorable.
Another great thing about Osaka is its proximity to the neighbouring cities and attractions. Thanks to its central location, you can easily make day trips from popular places like Kobe, Miyajima Island or Nara to visit its friendly deer!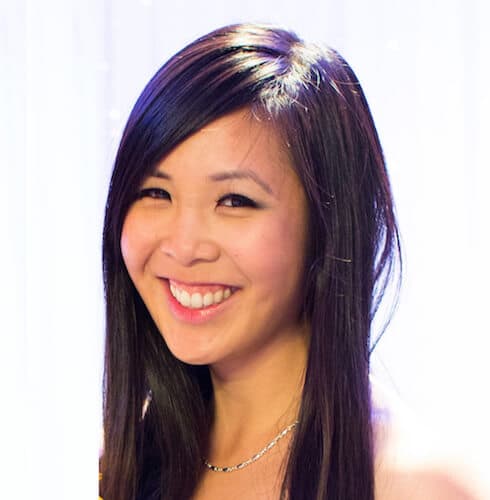 Recommended By: Nancy, enSquaredAired
Hi, I'm Nancy! I am obsessed with self-awareness, food, semi-minimalism, stories, budgets, & adventures around the world. enSquaredAired is a travel and lifestyle blog where you can learn practical tips that will optimize your time and save you money.

Also Recommended By: Jeremy & Renée, Will Fly For Food
Like you, we long for travel and adventure. And we LOVE food, so much so that it plays a huge role in our travel decisions. If a destination promises to have interesting food, then you can be guaranteed it's high up on our bucket list (if we haven't been there already!).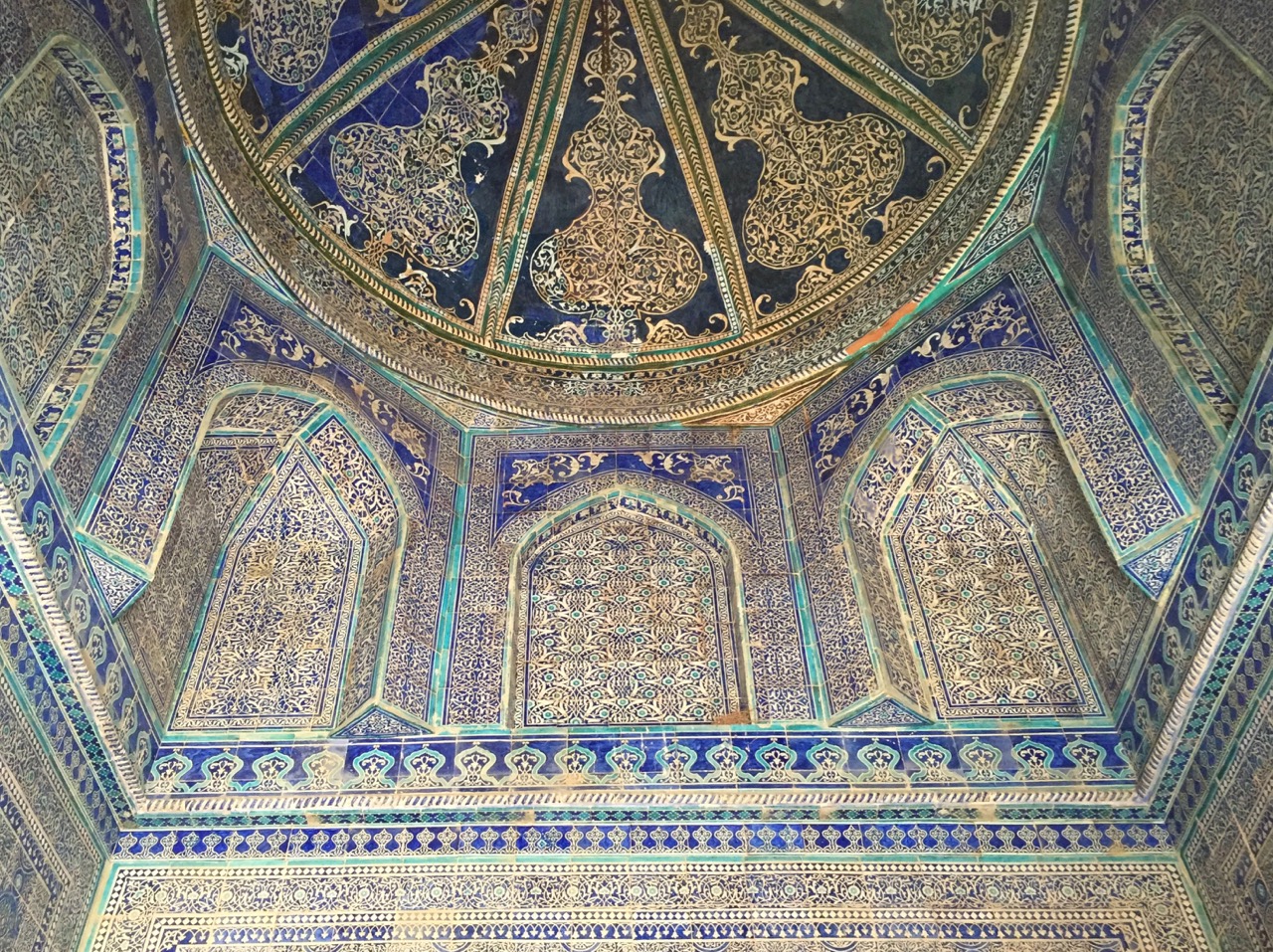 Khiva, Uzbekistan
The best place to travel FOR ME – everyone is different! – has been my recent discovery of Central Asia. It has a mix of mystery (long locked behind the Iron Curtain), history (it's on the ancient Silk Road from China), safety and friendliness (I traveled for more than a month in Kyrgyzstan and Uzbekistan without the slightest hitch), beauty (whether from soaring mountains or unbelievable architecture), culture (a light approach to Islam that also allows for the secular), and relative cost of travel there (Turkish Airlines often has amazing specials in the region and once there, prices are reasonable).
While I was asked to choose ONE best place to travel, I could just as easily have chosen France for its diversity, Spain for its fun and food, West Africa for its energy, Asia for its constant ability to surprise or Latin America for its colors and passion. In the end, there is no real best place to travel – they're ALL best places, only approached differently.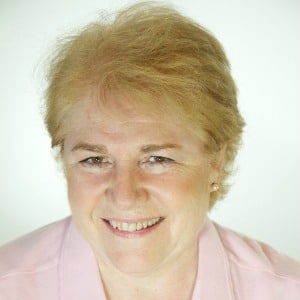 Recommended By: Leyla, Women on the Road
Leyla took her first solo trip at 15… Now she's staring at 50 years of travel, 96 countries, a few million calories. She'll show you how to travel.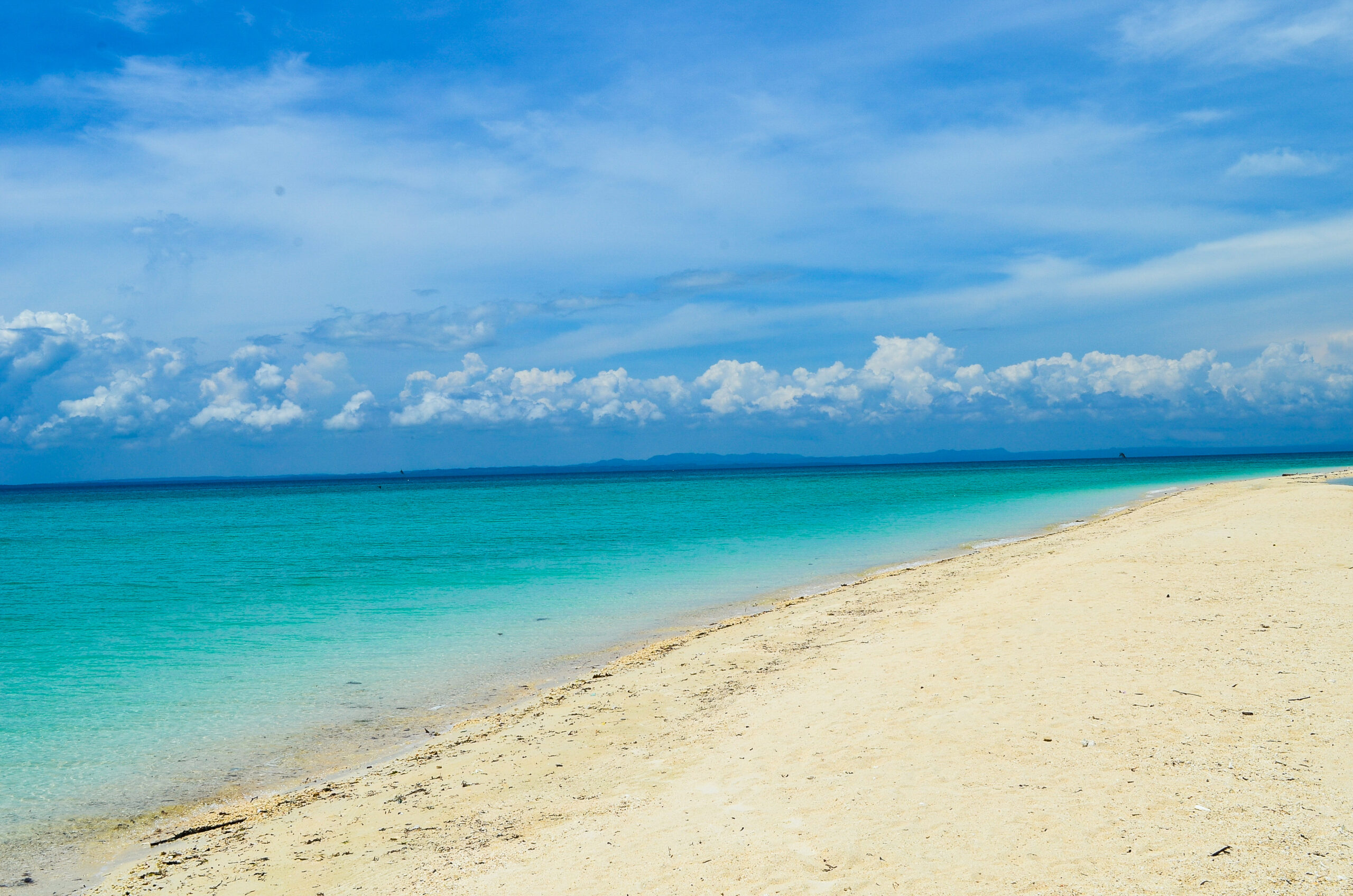 Philippines
I am a huge history buff, love a good beach and exploring different cultures. Having said that for me there is no place like the Philippines. After several trips and having visited several islands there is still so much more I want to see. Out of all my visits, three places stand out. The island of Palawan is world renowned for it's beaches and diving but what a lot of people don't know is that in the city of Puerto Princessa there is a military museum founded by the son of a Philippine guerrilla leader who fought against the Japanese. It is a great place to learn
about that period in time and also about an infamous event where allied POW's were massacred by their Japanese captors prior to the US retaking the island. The island of Bantayan off the north east coast of Cebu is a beautiful island with few visitors. The island has a laid back charm, the people are friendly, the beaches are beautiful and you can just relax and get away from everything. Last I love Manila. Manila is full of history from Fort Santiago to the American Military Cemetery, the largest Military Cemetery outside the US an the island of Corregidor where the allies held out as long as possible from advancing Japanese forces before enduring the hellish Bataan Death March. Many remnants of the old buildings and tunnels still exist and you can take a tour from Manila to there.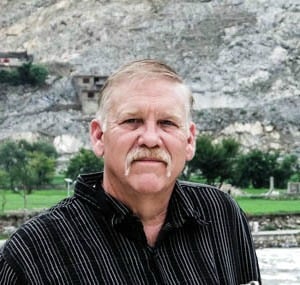 Recommended By: Bob, The Traveling Fool
I love travel and experiencing new places and people. I write about the places and things I like. People have asked me about the name I chose for the blog. If you are from certain parts of US you will understand the meaning.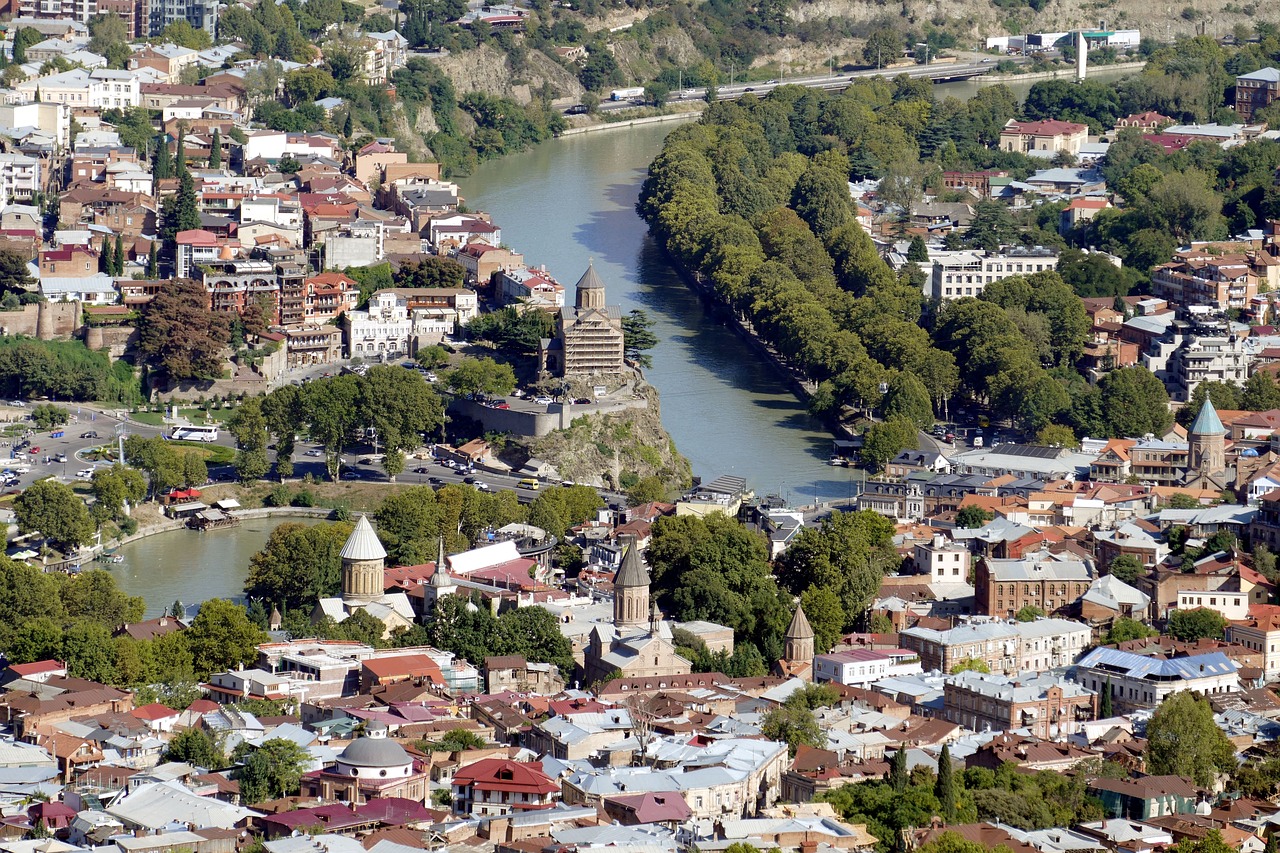 Tbilisi, Georgia
Tbilisi, the capital of Georgia, is often forgotten, but people are starting to remember it more and more. It's a city that has spent enormous periods under the rule of others and has a nearly unparalleled determination to ensure that it doesn't happen again. The orthodox cathedrals are impressive, and the Bridge of Peace is certainly easy on the eyes, but it's the general vibe of the city that matters. A simple walk up a street like Shota Rustaveli Avenue might be more memorable than any one sight that you may see. If you do make it down to Rustaveli Avenue, be sure to pop by the Rezo Gabriadze Puppe Theatre for a unique performance that I can guarantee you've never seen before. However, before you go out to the theater, you need to make sure you've got a full belly, and Georgian cuisine, in my humble opinion, is something of the best on the planet. You'll need to feast on khinkali (Georgian dumplings), khachapuri (essentially Georgian pizza or cheese bread), and, well, everything else. Just eat indiscriminately and with reckless abandon, and thank me later. 2023 is the year of Tbilisi, my friends.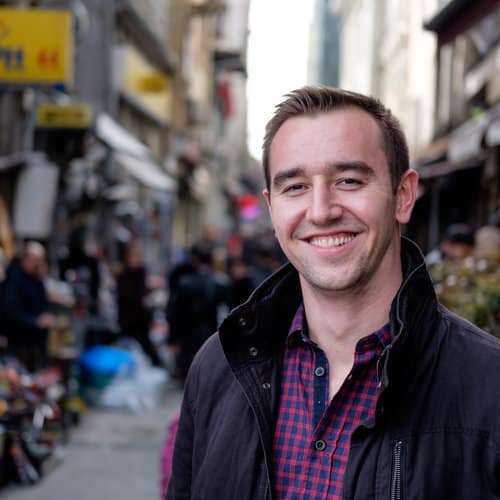 Recommended By: Chris Mitchell, Traveling Mitch
Welcome to the world through my eyes. I'm an internationally published travel writer and photographer who has traveled to 75+ countries and has tried to capture some of that along the way.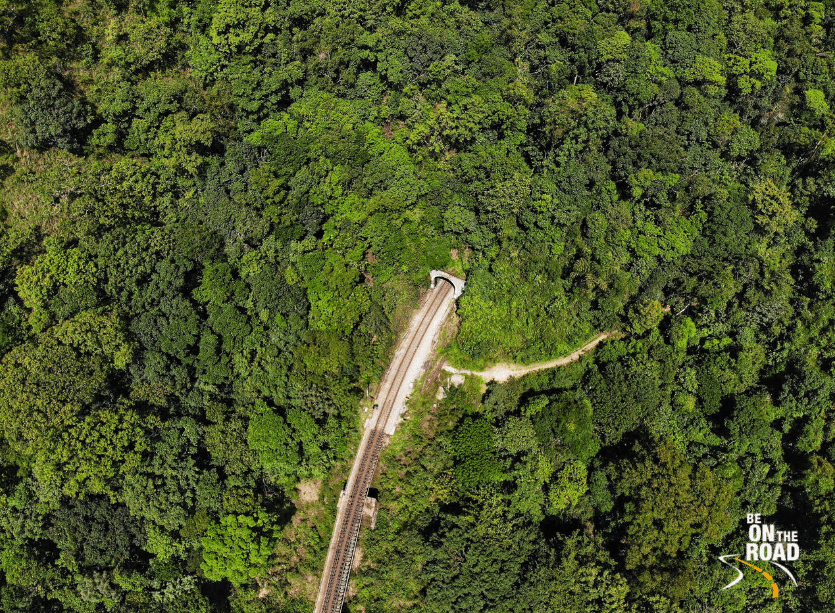 The Western Ghats, India
One of the biodiversity hotspots of the world, this 1,600 km long mountain range running parallel to the West coast of India, is truly a magical place on planet earth. Older than the Himalayas, this UNESCO World Heritage Site, which heavily influences the Indian monsoons to become one of the wettest places on our planet is a treasure trove of nature. This abundant rainfall gives birth to umpteen rivers and waterfalls and a rich array of flora and fauna that are not found anywhere else in the world. You should go here for rain forests, tropical treks, rich Indian wildlife, lush green landscapes, tea and coffee estates, spice plantations, shola forests and lots and lots of adventure.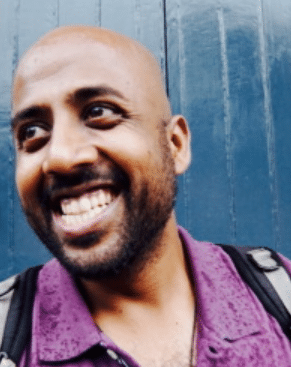 Recommended By: Sankara Subramanian, Be On the Road
Travel is my life. It is my career. It is my passion. And it is my inspiration. I have been traveling across the world since I left my 8-year old corporate sales and marketing career in the IT industry 6 years ago.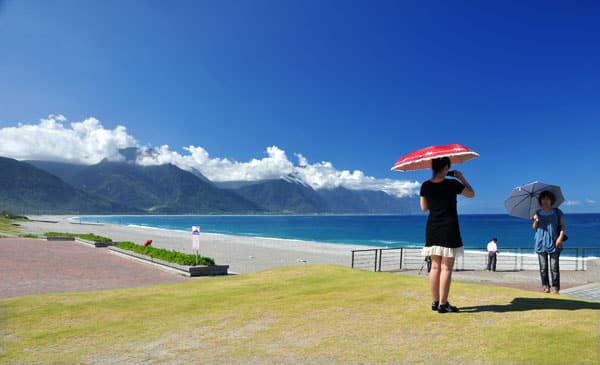 Taiwan
Taiwan is a gem to explore with an RV or without one! You'll find fantastic roads and services, great food, Taiwanese people are the nicest in the world and there's so much to see and do! I believe it is only a matter of time before the word spreads, so now is a great time to go and feel like you're one of the few visitors who decide to spend some time visiting the island. Highlights include the Taroko Gorge, Hualien, Taipei, Sun Moon Lake, and the beaches in Kenting among others. Those who have taken my suggestion have loved it and I hope you do too!

Recommended By: Federico Arrizabalaga, Mai Travel Site
Federico is a civil engineer by trade, but he has discovered that travel blogging and internet marketing are far more enjoyable. This blog appeared as a result of people insisting he shares my his experiences to provide advice, and it's also a way of keeping memories alive.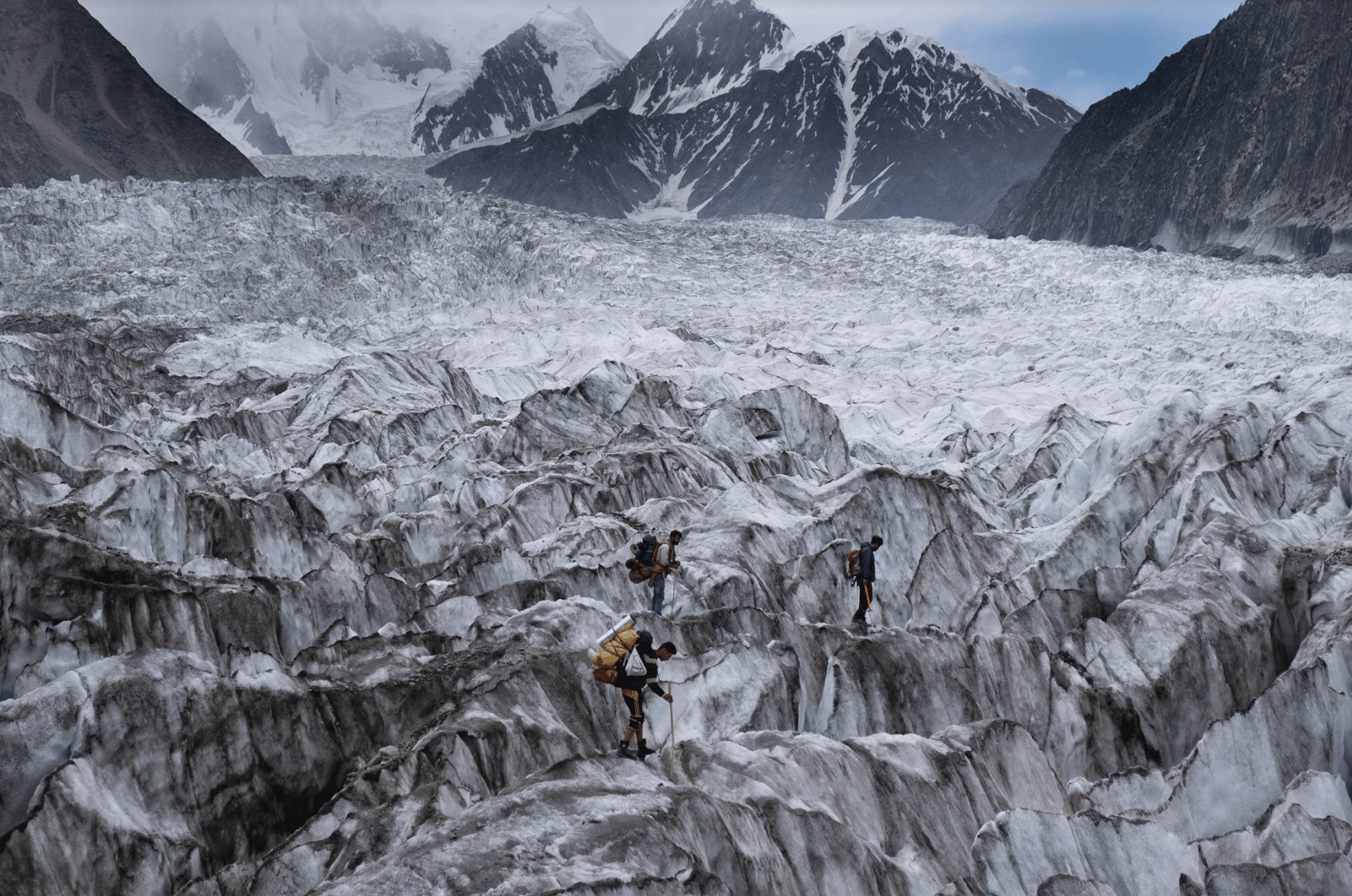 Pakistan
Pakistan! I've been visiting Pakistan for four years now and my most recent trip has reaffirmed that this is THE place all adventurers need to visit… Firstly, the people are amazingly hospitable and many of them speak English. With some of the most spectacular mountain and high alpine meadow scenery in the world, Pakistan is a truly stunning location where you can camp, hike or drive the legendary Karakoram Highway by motorbike – an adventure simply unlike any other… And best of all, Pakistan is cheap! Making it a Broke Backpacker paradise 🙂

Recommended By: Will Hatton, The Broke Backpacker
The goal of The Broke Backpacker is to show budding adventurers how to ditch their desks, hit the road and discover the intoxicating levels of freedom that can only be found while traveling the world.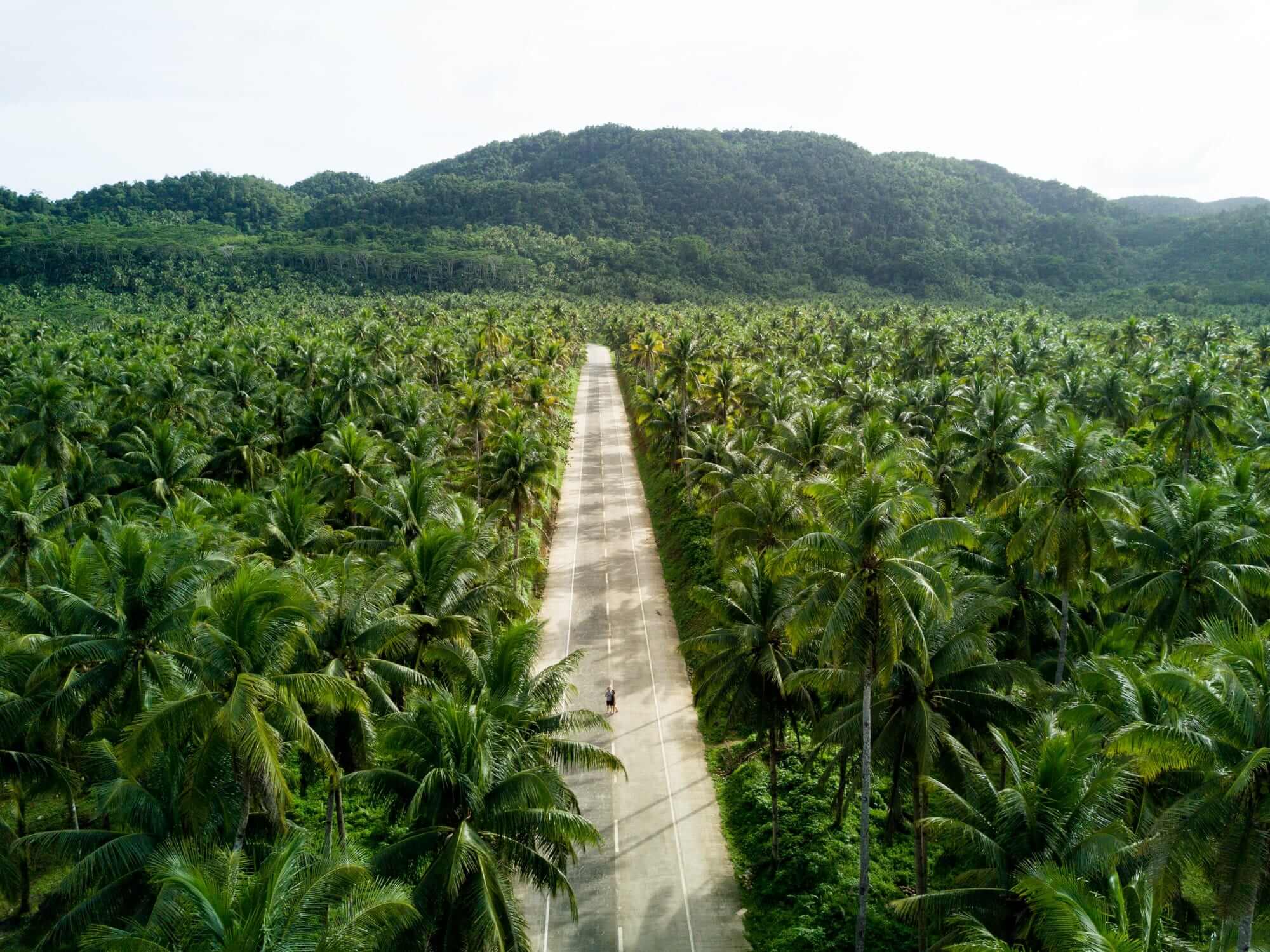 Siargao, Philippines
Our favorite place to travel at the moment is the Philippines, such friendly people, so welcoming, relaxed vibe and some beautiful beaches. We really loved the surf capital of the Philippines, Siargao.
It's got that chilled island vibe, it's such a fun place to explore with waterfalls, beaches, forests and lagoons all over the island as well as plenty of surfing opportunities. We can't wait to go back!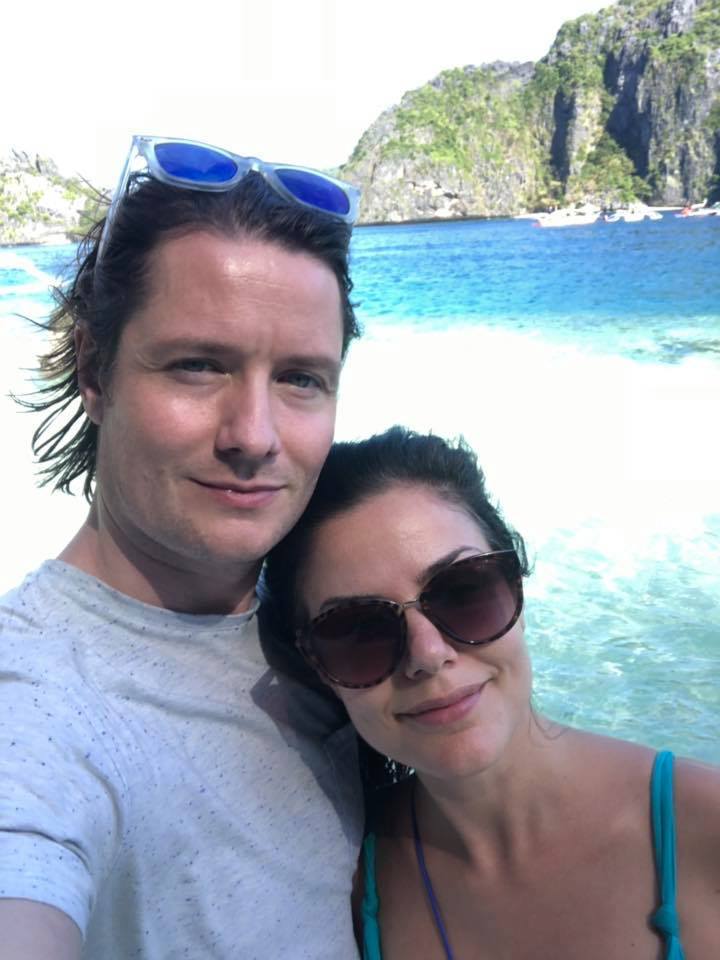 Recommended By: Paul & Milene, Surf & Unwind
Surf & Unwind is a guide for surfing beginners who are looking for places to explore, surf and unwind. Discover the perfect surf spot, yoga & meditation or luxury spa retreats for your next trip.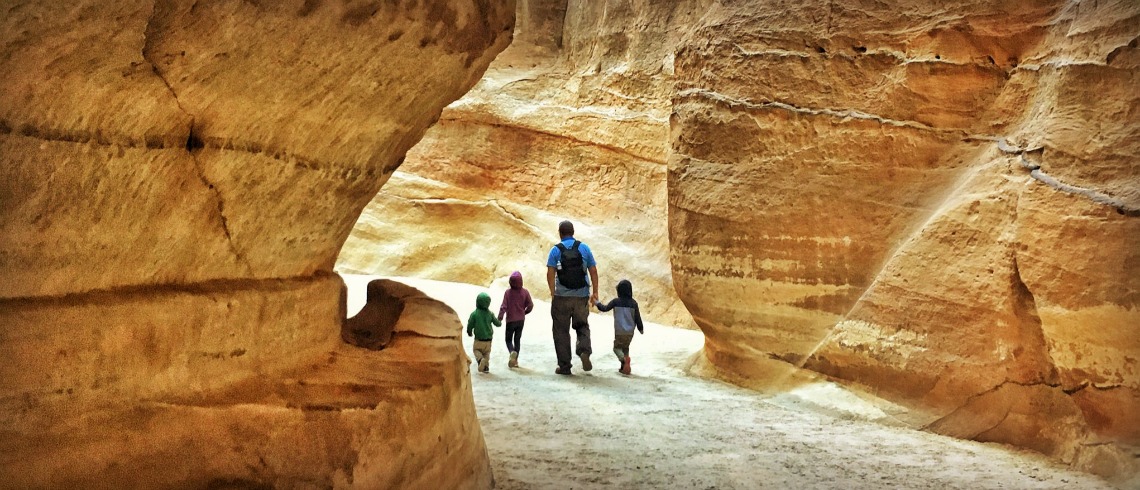 Jordan
Without a doubt, Jordan has been our favorite family vacation destination. From its unique geography to stunning historic structures that have surpassed the centuries of conflict around the region. Jordan is a slice of tranquility in an otherwise unsettled corner of the world and ideal for family explorers with a sense of adventure.
Whilst the Lost City of Petra might be the country's most famous site (and truly worthy of its status as one of the Modern Wonders of the World), there is plenty more to explore all across the country. A road trip through the center of Jordan and the Kings Highway will take you pass Crusader Castles and hillside villages that time looks to have forgotten. A dramatic descent in to the Jordan Valley and you arrive at the Dead Sea, the lowest point on earth 1400 ft below sea level.

Recommended By: Keri, Our Globetrotters
Traveling with your kids – or making that brave decision to move abroad, away from family & friends, and familiar surroundings – might feel daunting, but Keri is here to help you along your journey. Dispelling myths, talking to real families and taking you along on our own overseas adventures, Our Globetrotters aim to prove you CAN travel with your kids… And enjoy it!!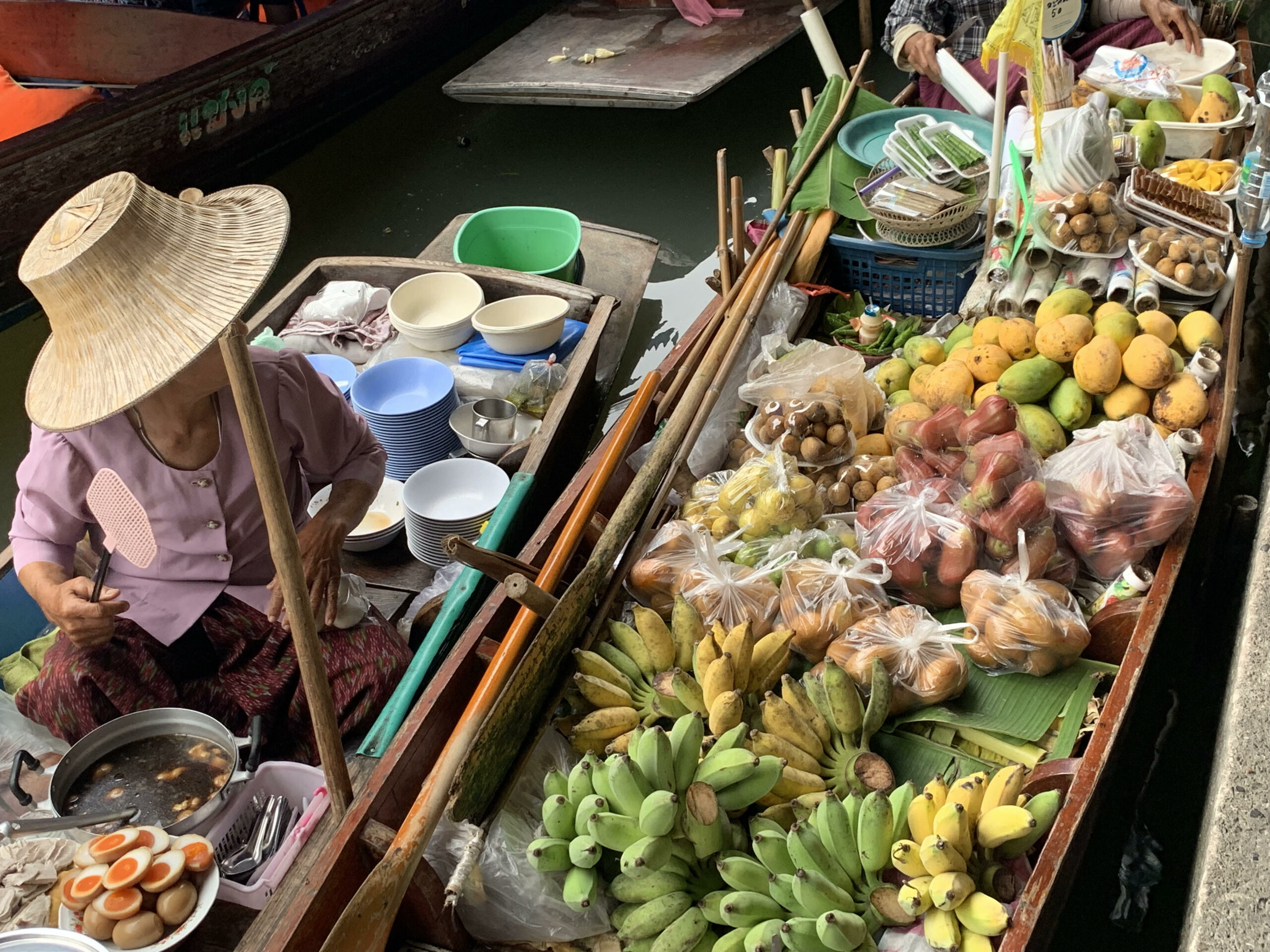 Bangkok, Thailand
Thailand! From the bucolic beaches to bustling Bangkok to Buddhist abbeys, there's an adventure here for everyone. I've spent three years here and enjoyed myself so thoroughly from scuba diving in Koh Tao to being mobbed by monkeys in Lopburi to sizzling in the hot springs in Rayong to touring the epic ruins of Sukothai to the lantern festival of Chang Mai to basking on the islands to trekking through the mountains to crawling through the caves to cruising the Mekong River, that I've decided … I'm not leaving! Next Valentine's Day, my partner Kobkaew and I will be getting married at this most exquisitely Thai of wedding events, the Trang Underwater Wedding,

Recommended By: Alex Curylo, Every World Heritage Site
Alex Curylo is the mastermind behind Every World Heritage Site; a blog dedicated to sharing information on travel gear, news, and info.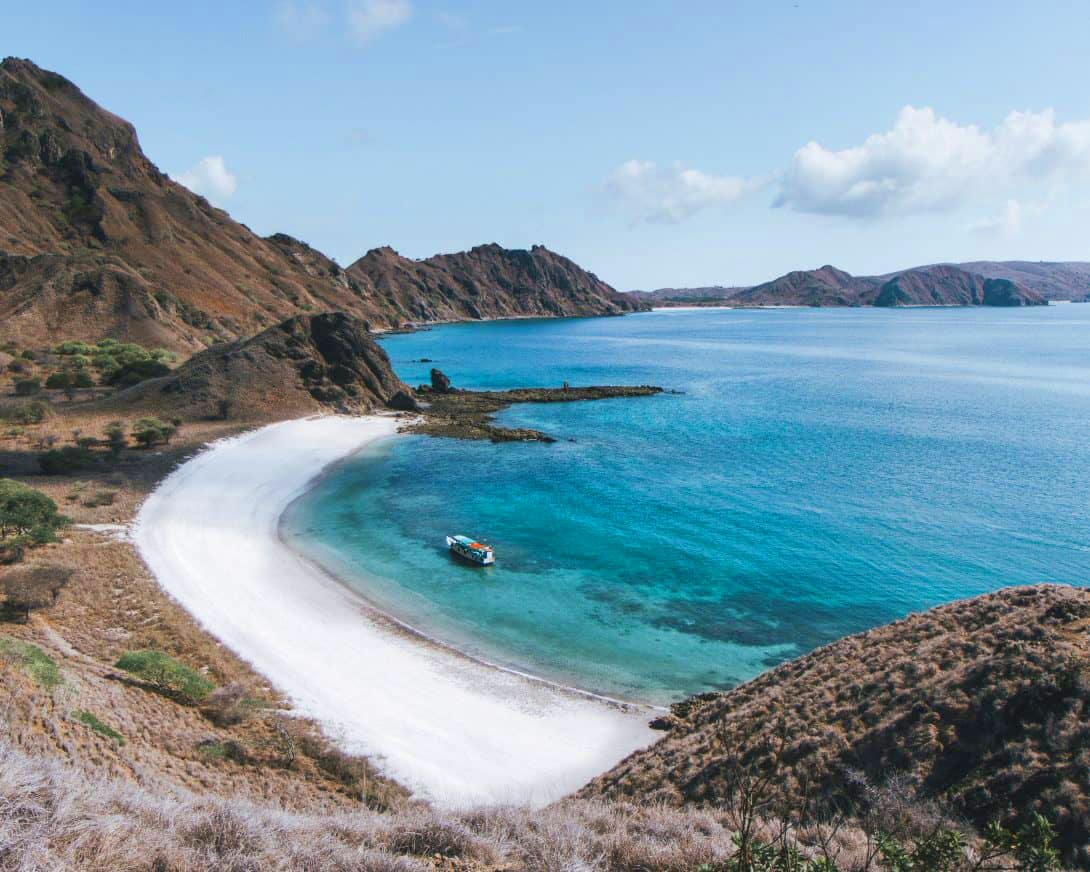 Island of Flores, Indonesia
The best place to travel this year is the island of Flores in Indonesia. While nearby Bali is saturated with tourists and its sister island, Lombok, is becoming increasingly popular with backpackers, Flores remains an off-the-beaten-path paradise with so much to discover! The spectacular island is home to incredible white sandy beaches, thick tropical rainforest, gushing waterfalls, volcanic crater lakes, and intriguing caves; the most notable of these being 'Hobbit Cave', an important archaeological site where the remains of 'Homo Florensiensis' was found, an ancient species of human that was only 4 feet tall.

Recommended By: Nikki, South East Asian Backpacker
South East Asia Backpacker has been a voice for the backpacking community ever since the launch of the first print magazine in 2009. Started by British backpacker, Nikki Scott, South East Asia Backpacker was created as "a travel diary for everyone".
Best Places to Travel in Africa
From safari adventures to beautiful beaches, these travel destinations in Africa are great places to visit.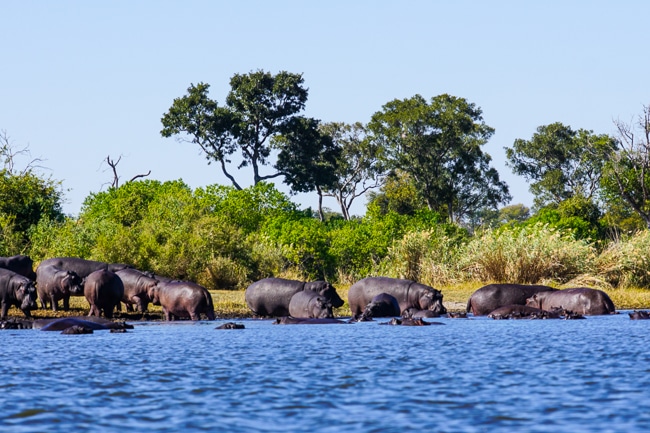 Botswana
Why not make 2023 a year to cross off something BIG on your bucket list? Well, there's nothing bigger than a Botswana safari, particularly with the chance to camp out in Botswana's Okavango Delta. The remote wilderness of the delta gives you a chance to see all kinds of animals, from birds to the Big Five. As you float through the Okavango in a mokoro, or dugout canoe, watch elephants and hippos in and around the water's edge. Take a guided safari on foot through the grasslands to track footprints and catch sight of giraffes, zebra, kudu, buffalo, and more. And when the day is done, the Okavango will reward you with the best sunset you'll ever see, a front-row seat to the happenings in the Milky Way, and the sounds of wildlife just beyond your campsite as you drift off to sleep.

Recommended By: Jackie Sills-Dellegrazie, The Globetrotting Teacher
Jackie of the Globetrotting Teacher says that travel has been life-changing for her whether she's traveling solo or with her favorite travel partner, Peter, her husband! Using miles and points, she's been to 5 continents, 30+ countries, & 48 states!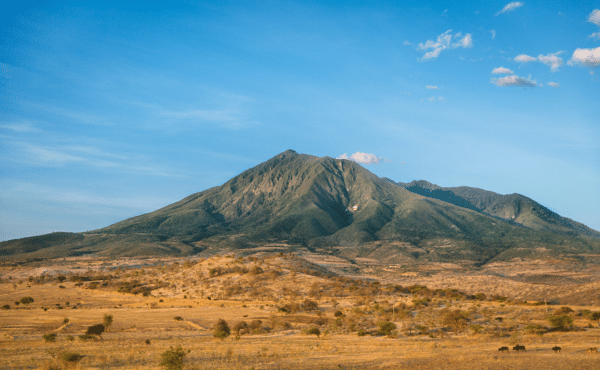 Tanzania
Tanzania is a great place to see wildlife. Especially the Southern part of the country was great, as we explored it on self-drive and it got us close to the people, but also to the wildlife without that you 'shared' a lion with 20 other jeeps.

Recommended By: Melvin Boeche, Travel Dudes
Melvin, the founder and CEO of Travel Dudes and COO of i-ambassador, is one of the top travel bloggers online. On Twitter there are over 260.000 followers and he gets on over 8.500 Twitter lists recommended. That's top 3 in travel! The facebook page got as well over 120,000 fans.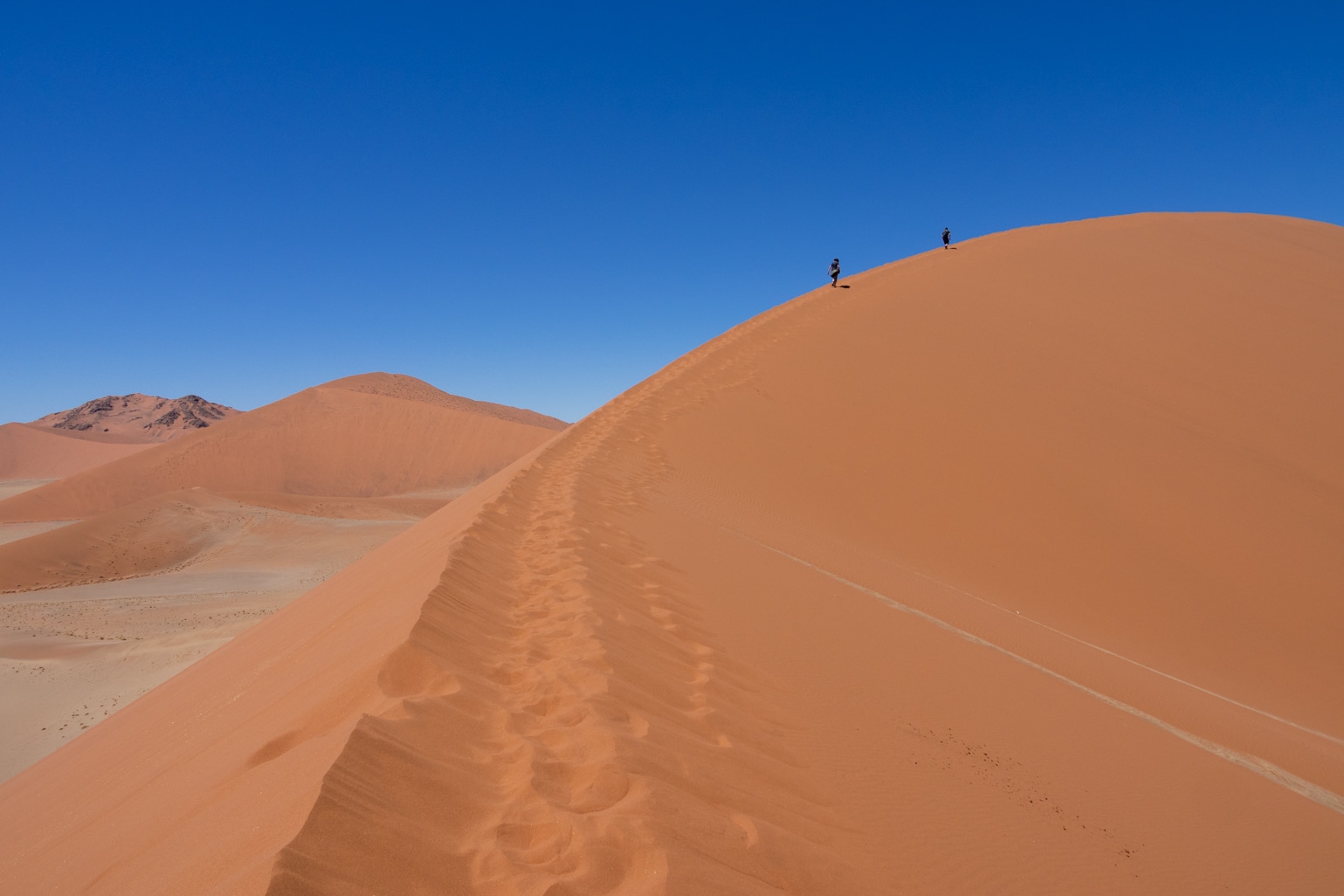 Namibia
Namibia is a fabulous mix of deserts, beaches, beautiful colonial cities with a distinctive European feel, and some of the best wildlife safaris in Africa. It's a safe and versatile country for travelers interested in the outdoors, wildlife watching and birding, adrenaline sports, and cultural activities. If you haven't been to Africa yet, Namibia is the best country for your first self-drive safari – a perfect RV destination in every way. Namibia will be the starting point for our epic overland adventure through Africa all the way to Finland. We just bought a Land Rover Defender with a rooftop tent to join the RV tribe in African style!

Recommended By: Piritta and Niina, Bizarre Globe Hopper
We are Piritta and Niina, two more or less bizarre explorers. Adventures are our addiction: we have toured more than 50 countries in search of thrilling escapades, and the score keeps growing continuously. We are here to inspire you to discover the world from new angles. Exciting adventures are waiting for you!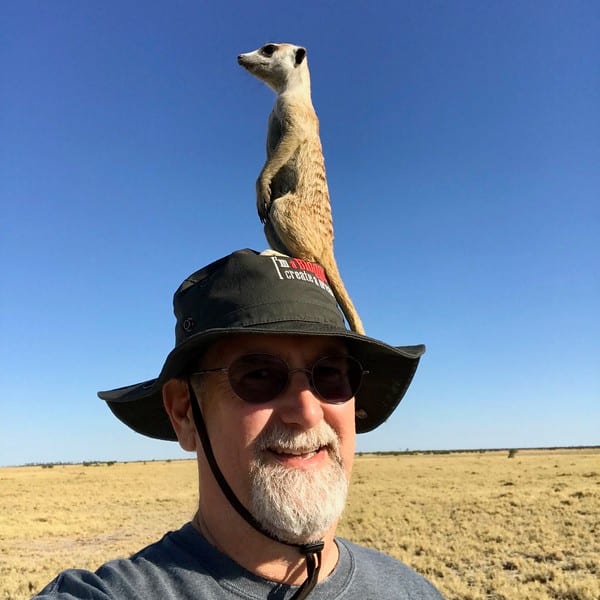 Botswana or Zimbabwe
Right at this time I have a heart for Africa. I was in southern Africa twice within the last year and spending time in South Africa, Botswana or Zimbabwe just makes me want to do more travel in the region.
Botswana in particular has quickly become one of my favorite countries. The Okvango Delta, with its herds of elephants or impala, lions, and hippos, is particularly amazing.
But there is also something different but amazing about the Kalahari Desert or the Makgadikgadi salt pans which are the size of Switzerland.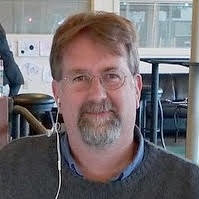 Recommended By: Chris Christensen, The Amateur Traveler
The Amateur Traveler audio podcast is about travel destinations. It helps you decide where to go next. So the show is intended for travelers. We create the show targeting a North American traveler who only has 1-2 weeks of vacation, although it gets listened to by people in other countries as well.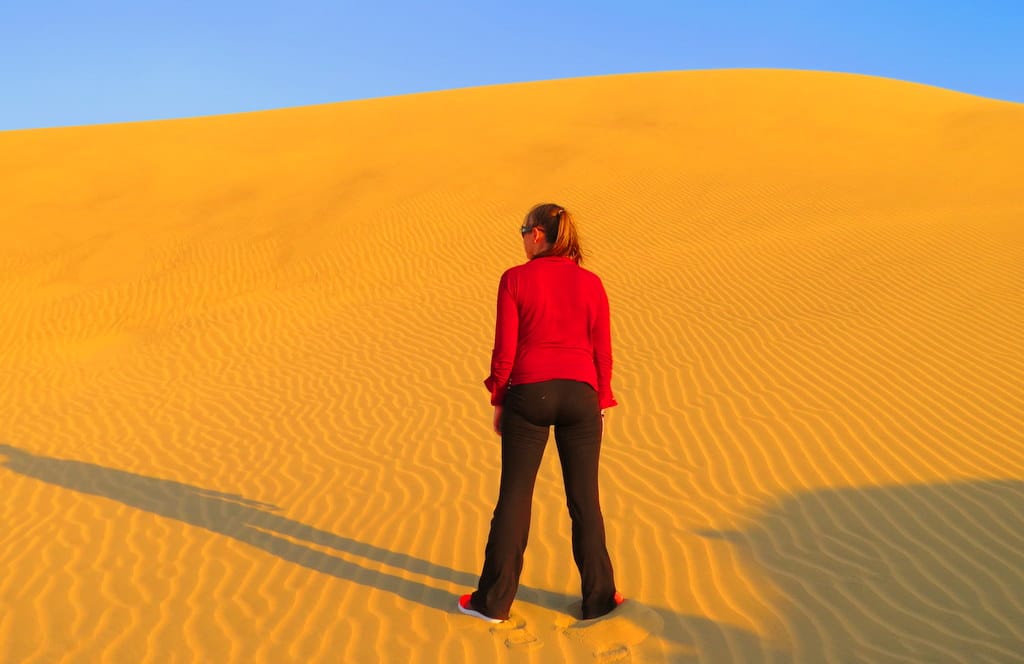 Morocco
From ancient cities to Saharan dunes, Morocco is one of those destinations that truly captures your imagination; a dizzying diversity awaits travelers whether you're interested in trekking in the desert, shopping in the maze of medinas, or simply people watching. Why should you visit? Think lyrical landscapes, richly colored souks, exotic culture and a diverse geography; this is a bucket-list destination if there ever was one!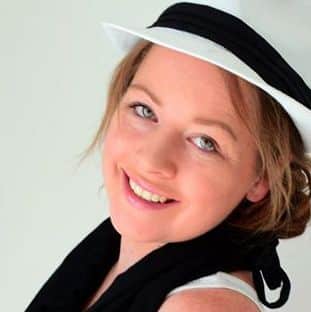 Recommended By: Meg Jerrard, Mapping Megan
An Australian journalist and an American photographer, we are Megan & Mike Jerrard, and, over the past 10 years, have developed quite an obsession with travel. To the point where, at one stage, we sold our home and belongings to travel full time.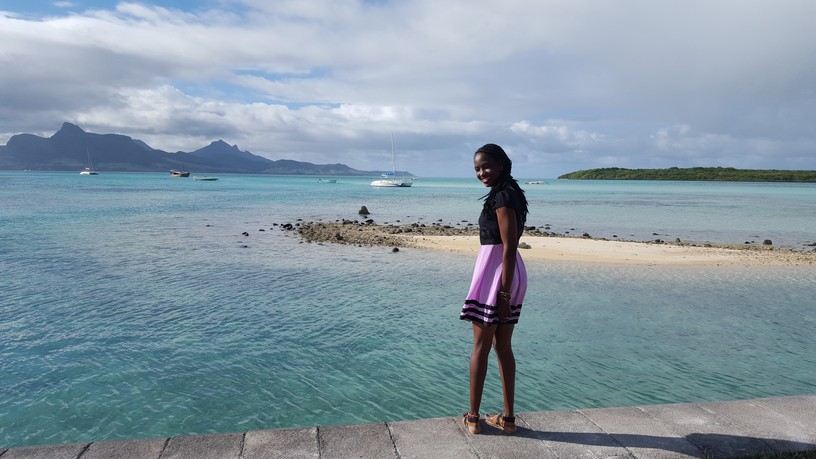 Mauritius
After traveling nonstop overland to all 54 Africans countries in the last 5 years, Mauritius ended up as my favorite African country. It has a delicious blend of African and Indian mix with a dash of British flavor. It's safe and civilized but has enough exoticness to spice up your travels.

Recommended By: Francis Tapon
Francis Tapon's life goal is to visit every country on the planet and share the experience with anyone who is curious.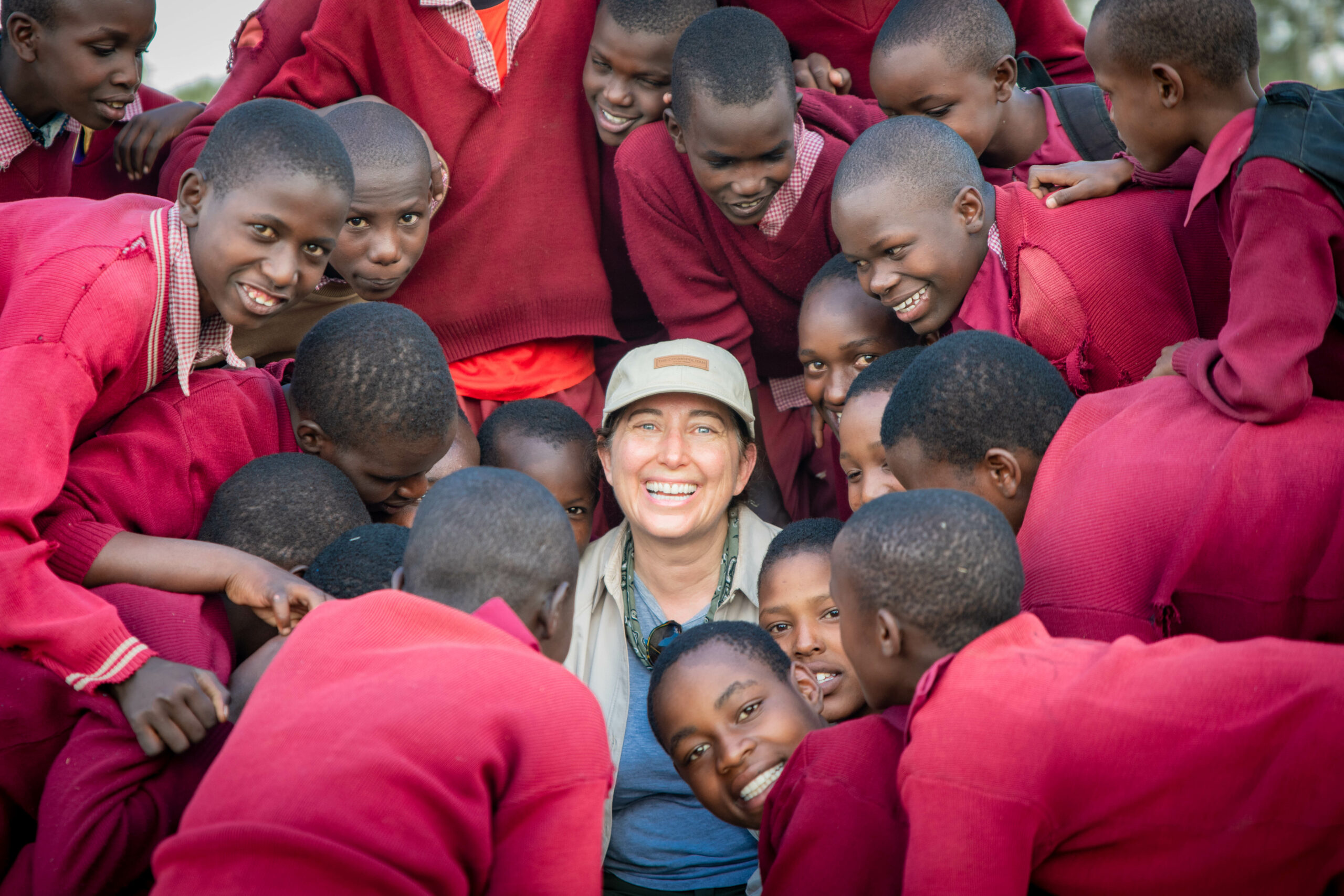 Tanzania
One of my favorite trips was my very first African safari. I traveled with Abercrombie and Kent and we went to my 100th country, Tanzania, and #101, Kenya! I saw lions, zebras, hippos, wildebeests and even a black rhino but one of the best moments was visiting a local school and sharing my photos with the children.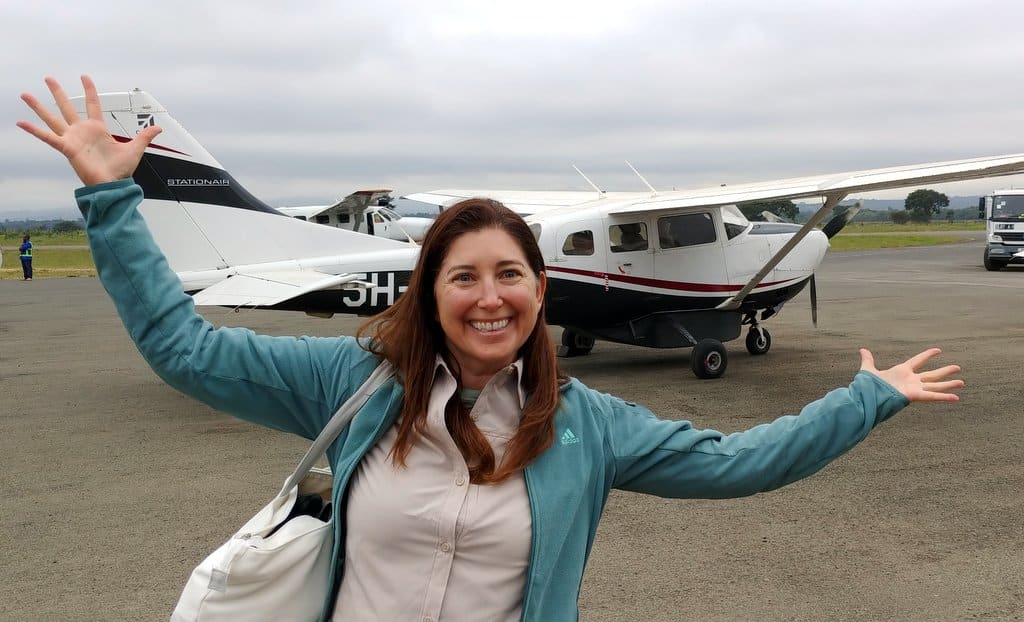 Recommended By: Lisa Niver, We Said Go Travel
Lisa Ellen Niver, M.A. Education, is a television host, travel journalist as well as a passionate artist, educator, and writer who has explored 101 countries, 6 continents and sailed for seven years on the high seas.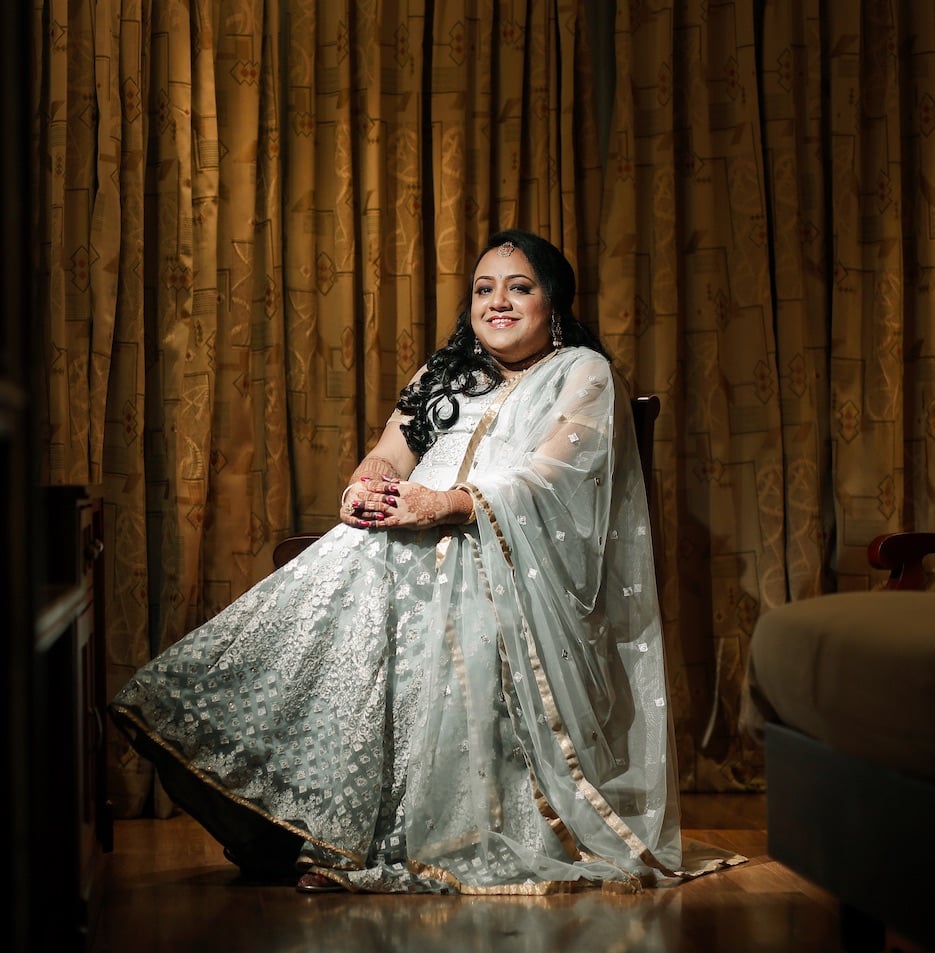 Also Recommended By: Soumya Nambiar, Travel, Books, & Food
When I started blogging in September 2015, it was more like a hobby. I never thought I would start making a secondary income out of this blog. But so much has happened within the last 3.5 years and now blogging has opened up so many avenues for me.
Best Places to Travel in Europe
Heading to Europe? There are tons of vacation options for travelers with all kinds of interests.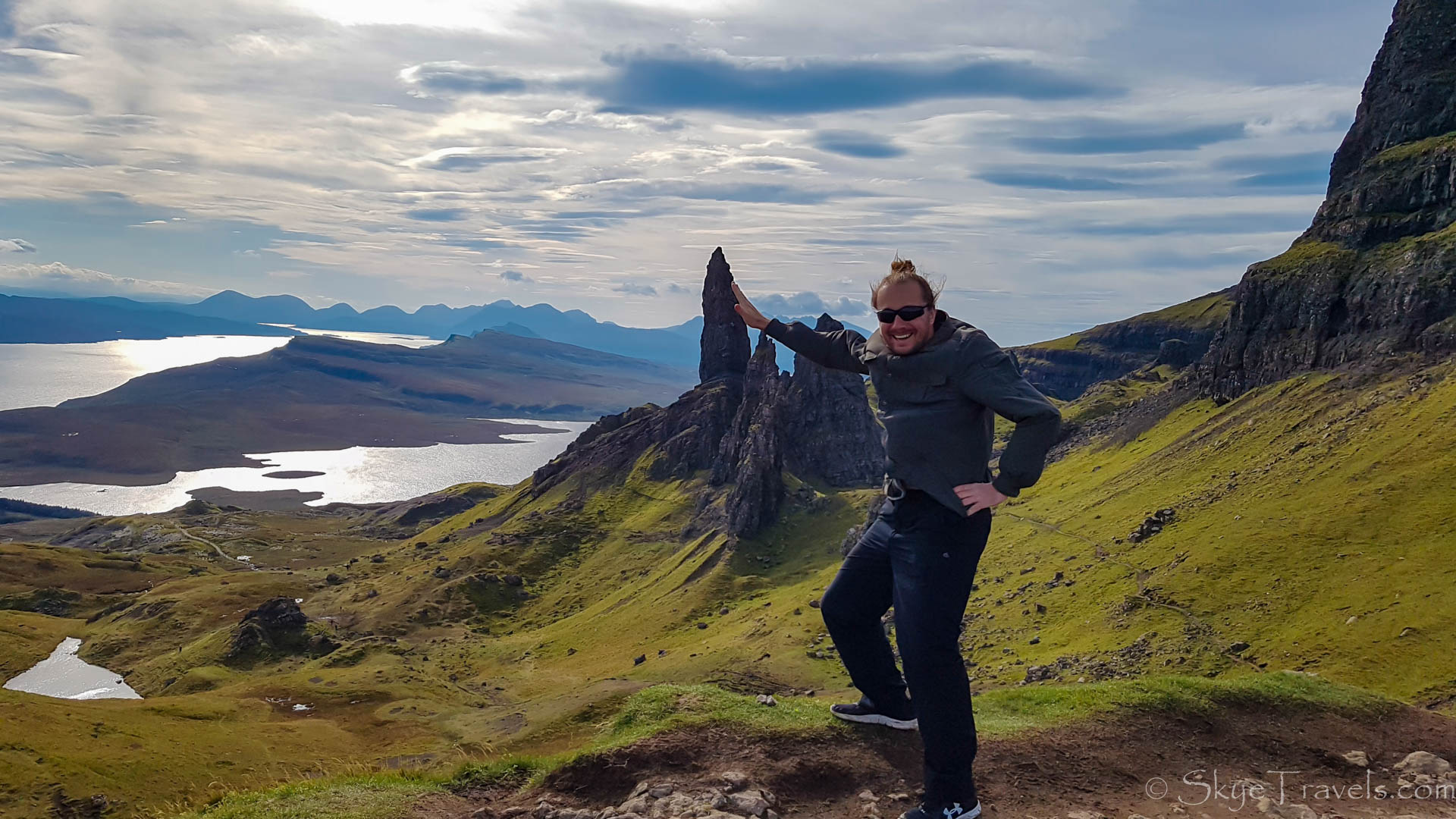 Isle of Skye, Scotland
I just can't say enough about the stunning beauty on the Isle of Skye (and the rest of Scotland). Most of the country makes you feel like you're in a fantasy movie set. I'm also a huge fan of the local cuisine – haggis, fish and chips, bangers and mash (sausages and mashed potatoes), cullin skink (haddock cream soup), etc. The people are super friendly and will talk your ear off with their sexy Scottish dialect. Oh, and call me crazy, but I love the weather. There are a couple of sunny days here and there, but the clouds and frequent drizzles give the country a mystical, magical feel. I've already a few dozen road trips in the past four years that I've been in and out of Scotland, and I'll be doing many, many more in the future.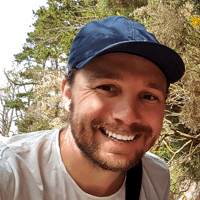 Recommended By: Skye Class, Skye Travels
Skye Class of Skye Travels plans to travel around the world indefinitely, visit every country, meet tons of new people, learn at least half a dozen new languages, help friends and strangers in any way he can and discover wonderful locations.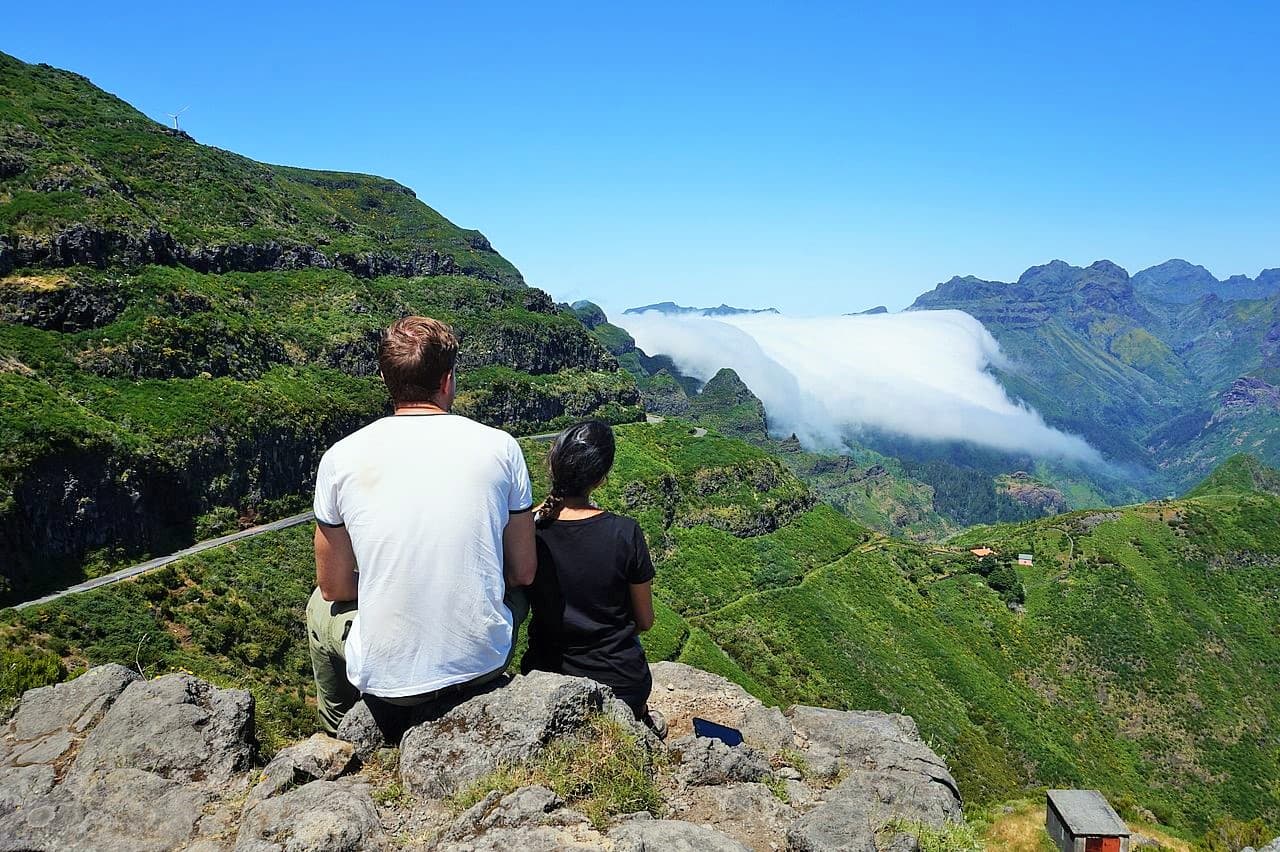 Madeira
Madeira is, in our opinion, the best place to visit! Yes, Madeira! A small volcanic island located off the coast of Morocco in the Atlantic Ocean. It's part of Portugal and is considered as one of the most beautiful European islands. Why? Because you can find an incredible mix of stunning nature, friendly locals, and delicious cuisine here, making it a great travel destination. Breathtaking viewpoints, amazing hiking paths, and beautiful beaches make this island one of the top spots to visit!

Recommended By: Julian, Apenoni
Welcome to our travel blog! Apenoni is a travel, food, and adventure platform composed by Rocio and Julian, from Mexico and Germany – two travel aficionados and food lovers that want to inspire readers like you to discover more of this world!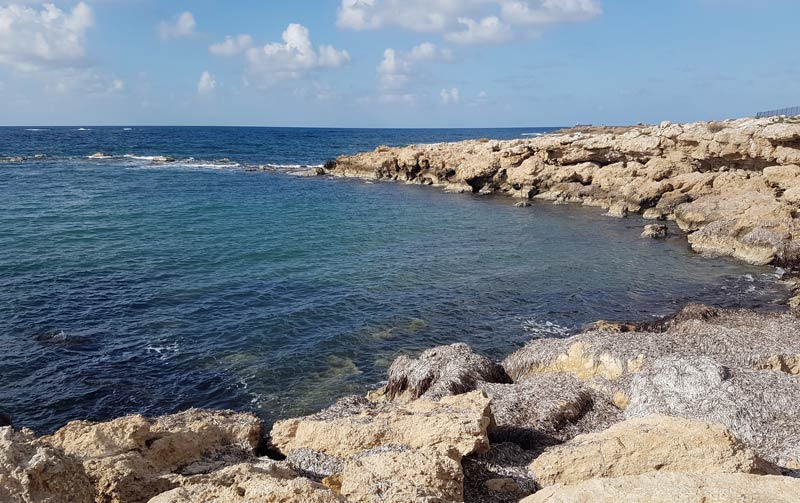 Cyprus, Europe
For me, the best place to travel is somewhere you've never been and that stretches you a bit outside of your comfort zone. I also recommend getting a little off the regular tourist route and leaving crowded destinations, like Rome and Barcelona to explore lesser known spots. With those things in mind, my top destination at the moment is Cyprus. It's the third largest and most populated island in the Mediterranean that has wonderful weather, incredible food and wine, views and beaches that you have to see to believe, and a long history to explore. The island has ruins to visit, gorgeous seaside towns, and plenty of incredible resorts, if you don't want to stray too far from luxury comforts. It's not too difficult to get to Cyprus. There are direct flights from most major cities in Europe. Once you're there, it's a laid back island lifestyle. Rent a car and you can drive almost the entire island to see the sights.

Recommended By: Laura & Nick , Savored Journeys
On our site you can learn about exciting destinations and activities, plan your perfect vacation so you get the most out of every second, and start dreaming up your own savored journeys!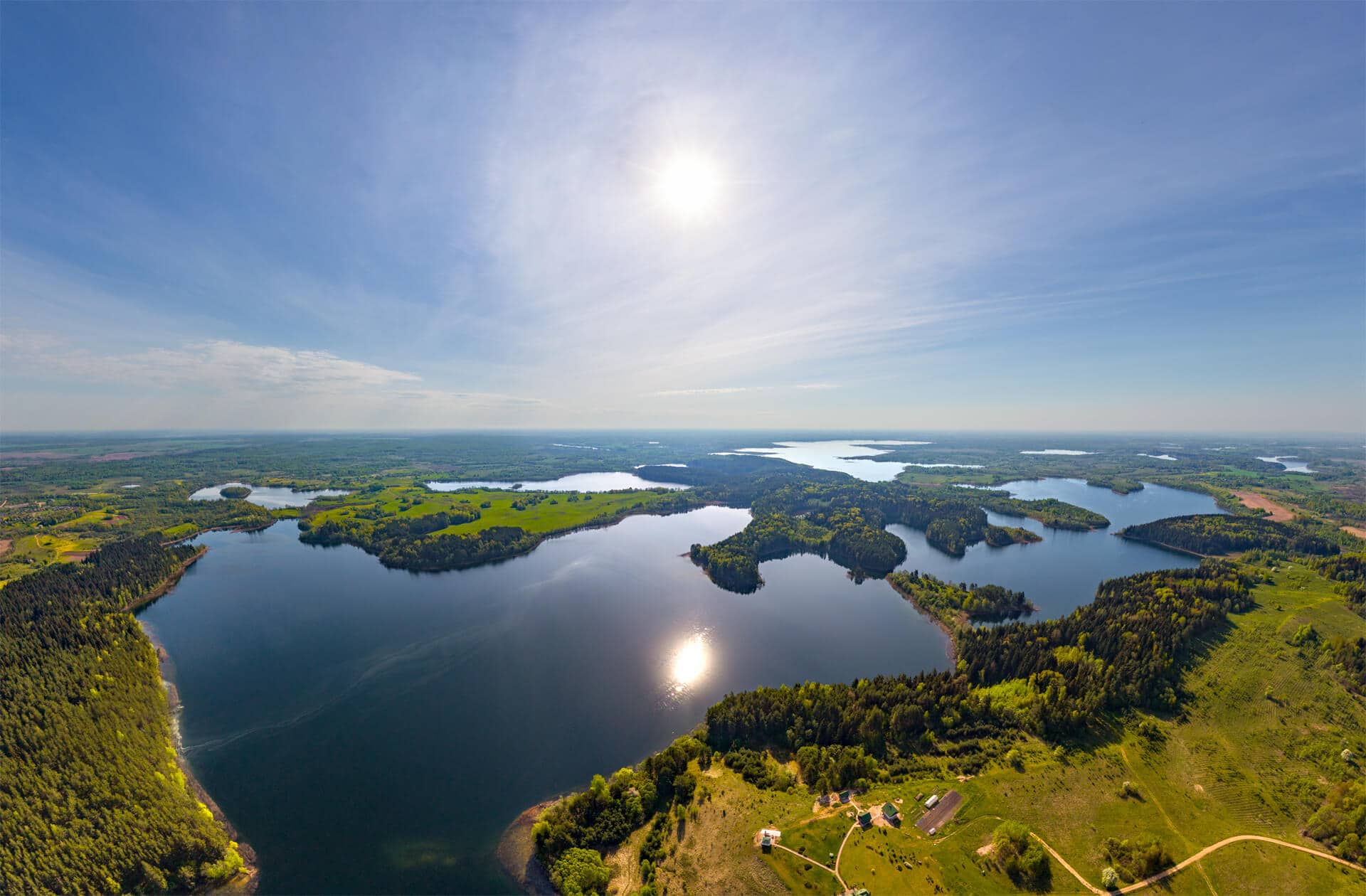 Minsk, Belarus
I'd highly recommend Belarus as a great place to visit this year. The country is an emerging tourist destination, which means that it is ready for tourists but not many people have visited it yet. Belarus is famous for its beautiful nature and endless possibilities for camping (price for a tent place starts at $2 and $5 for an RV!), difficult but interesting history, unusual cities combining post-soviet and modern European architecture, unique culture and cuisine, as well as extremely low prices! Last year, the tourism board of Belarus decided to allow citizens of over 80 countries to visit Belarus visa-free (if you arrive at and depart from Minsk International Airport). After that many people, including travel bloggers, visited the country and realized how beautiful and culturally interesting it is. The best times to visit it is between April and September. But if you like winter activities, visiting it in the wintertime will bring you lots of pleasure. I especially recommend Minsk to start getting to know the country, as it looks like a blend of small details you can find all around the country. Also, if you'd like to learn more about the history of Belarus, Minsk is a good starting point having numerous museums and several historical spots around it!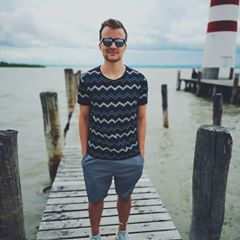 Recommended By: Roman, Roman Roams
My blog is about adventurous trips and traveling on a budget, Most of my trips are for a weekend (3-4 days), and I want to spend the time in a new place in the most efficient way possible.
Island of Malta
In my view, the best place to travel is the island of Malta. This tiny European nation has so much to offer, yet thanks to its small size, you can see a lot of it in just a short amount of time. I just loved the color of the ocean and the scenic landscapes in spring, but there are also so many cool historic places from the Middle Ages that are worth checking out. My absolute favorite travel experience in Malta, however, was the hypogeum, an ancient underground burial chamber that is opened to only just about 60 visitors per day. It's a very special, very unique experience that left me humbled. Also, make sure you take the ferry over to Gozo Island, which is equally stunning, more rural, and comes with its own set of great adventures.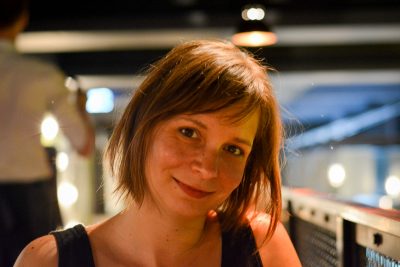 Recommended By: Silke, Happiness and Things
I am a Berlin blogger and travel writer, a book author (sharing hacks to make travelling with children easier), and a translator for the travel industry.

Ireland
Ireland is the land of adventure from hiking in the Mourne Mountains to coasteering on the Wild Atlantic Way. It is a country that ranges from raw rugged landscapes to the urban delights of Michelin stars and gin bars. But it's also the land of the dark stuff (Guinness), rebel songs in the pub and conversations to be had without being interrupted by a multitude of TV screens. Ireland never leaves your heart until the next time you visit. You can travel through some of the most gorgeous scenery in the world (according to National Geographic) and there are places in Ireland that you will barely find a tourist or two. You can stand alone on the highest sea cliffs in Europe at Slieve League in Donegal. Or you can party hard in a local Irish pub in Galway. It's all here in Ireland the land of céad míle fáilte a hundred thousand welcomes.

Recommended By: Faith Coates, XYU And Beyond
If you want to know more about house sitting, travelling when old, eating weird food, or retiring to other countries, Faith's blog is for you! Get rid of everything you own, simplify, and travel the world.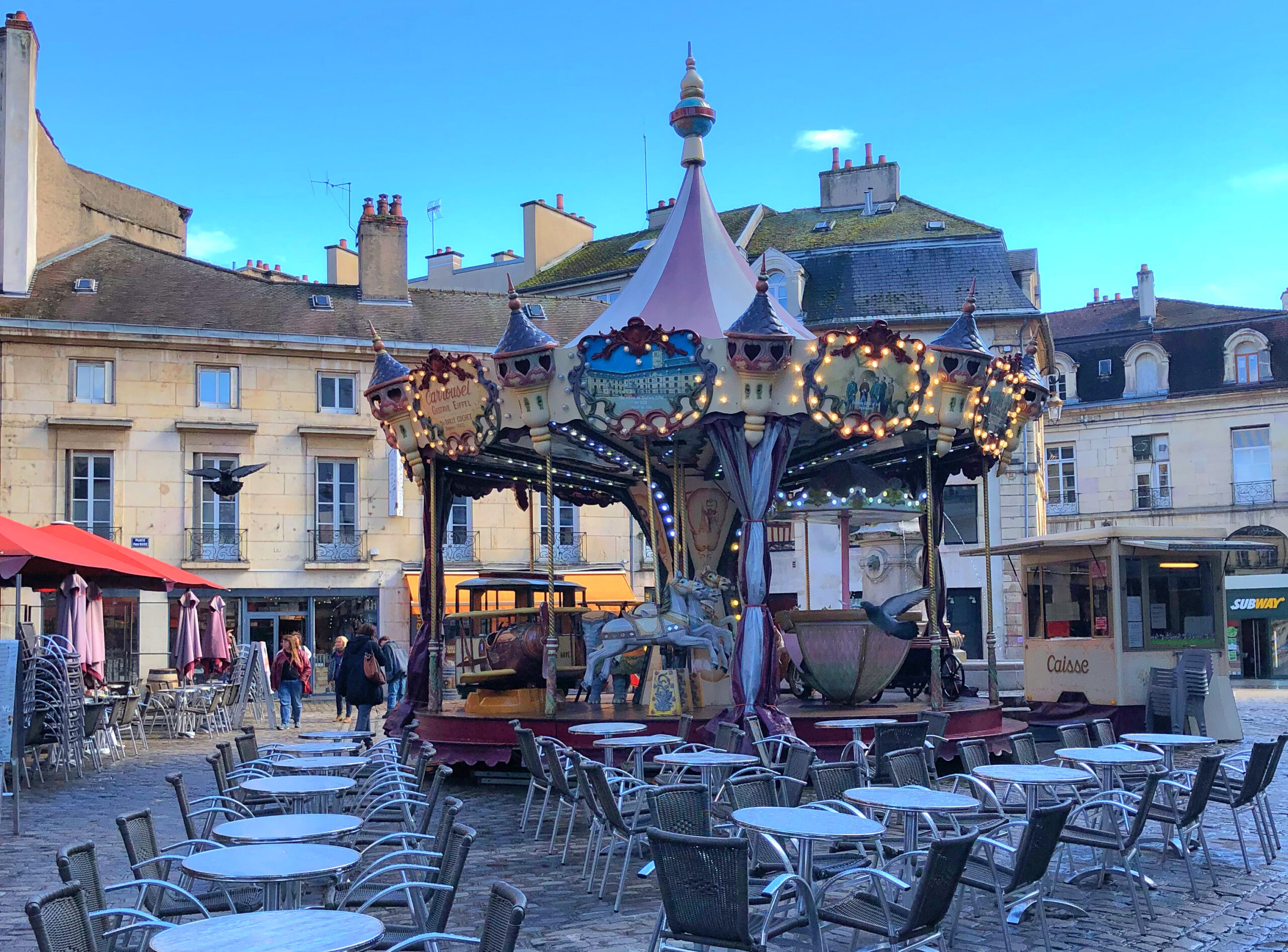 France
For me, the best place to travel is my adopted country: France. It's such an enormously diverse place from the Mediterranean, sun-baked south with its fabulous beaches to the cool north with its Champagne vineyards and dramatic coastline. Strasbourg with its German influenced culture, architecture and food versus Toulouse with its Spanish influenced culture and food. Paris, Nice, Provence, Normandy, Brittany, they're famous for their wonderful landscapes, food and history but there are less well-known places to explore too like the Jura, a mountainous region famous for its vin jaune (yellow wine) but hardly known to
visitors from overseas; and Dijon in Burgundy which for some reason isn't high on tourists lists but has exquisite architecture and a fabulous foodie scene. I love this quote "We travel not to escape life, but for life not to escape us" (Anonymous) – it's how I feel as I journey around France, writing about it and sharing my experiences.

Recommended By: Janine Marsh, The Good Life France
Janine Marsh is the editor of www.thegoodlifefrance.com and author of My Good Life in France: In Pursuit of the Rural Dream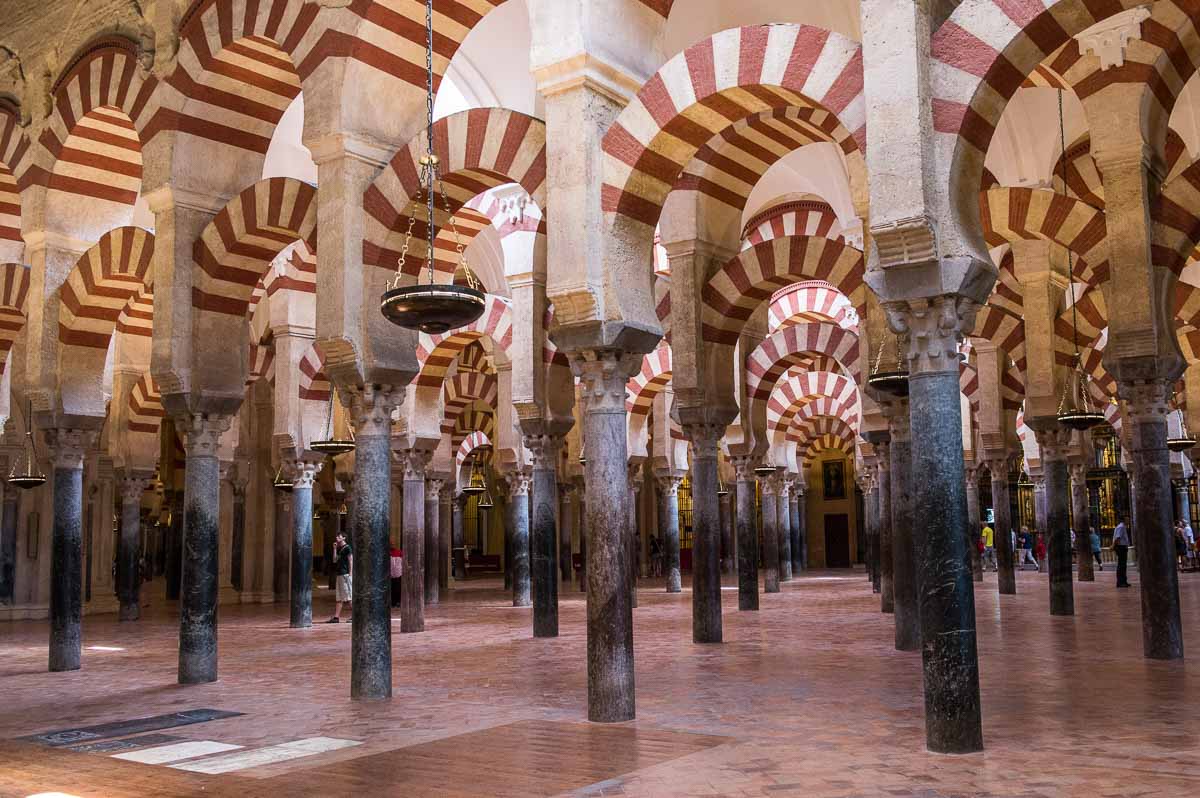 Andalucia, Spain
Spain is the place we always return to. Especially the Andalucía region. The main cities in Andalucia, Sevilla, Córdoba, and Granada, all feature what makes Spain so intriguing. There's the historical and architectural evidence of the Christian and Moorish cultures, such as the Cathedral of Sevilla, the Mosque of Cordoba, or Granada's Alhambra. And, the food, especially the famous jamón and gazpacho, is unsurpassed. Then, of course, there's the ice cold dry sherry of Jerez to wash it all down with.

Recommended By: Tom Bartel, Travel Past 50
After a 30-year career in publishing, Tom Bartel and Kristin Henning shed their last publication, their house, and most of their possessions. In 2010, they gave their dog to their daughter and set out on a journey to see the world. They blog about their adventures at Travel Past 50.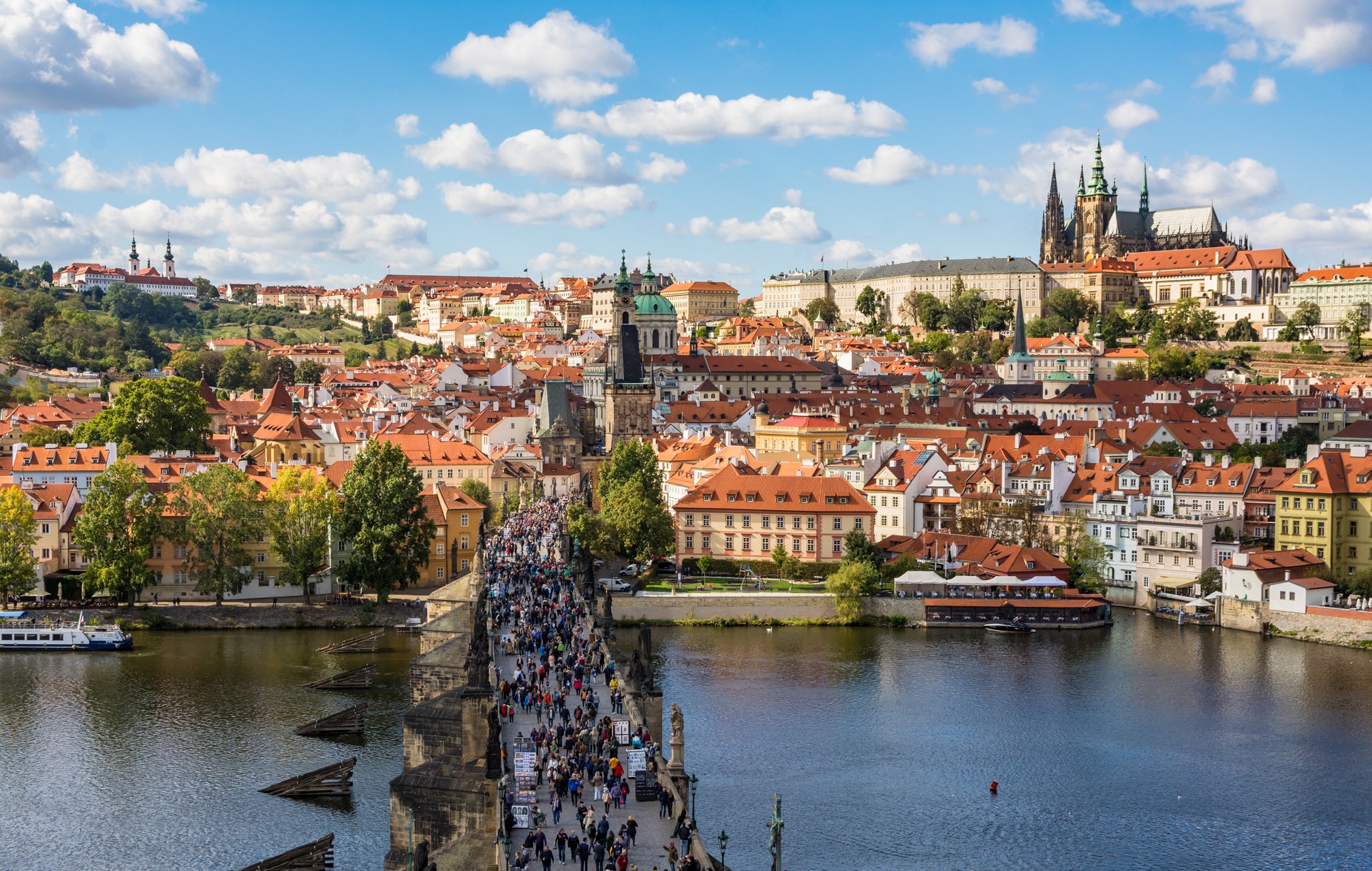 Prague
Historic, filled with gorgeous architecture, green parks, and some of the best (and cheapest) beer in the world Prague is a fairy tale city in every sense of the word. No other city in Europe combines affordability and excitement quite the same was Prague does, in our book. Whether you take in a romantic sunset along the river, get lost wandering the cobblestone streets of its massive Old Town, or savor a lunch time beer from its many beer gardens Prague is bound to stay in your memories long after you leave.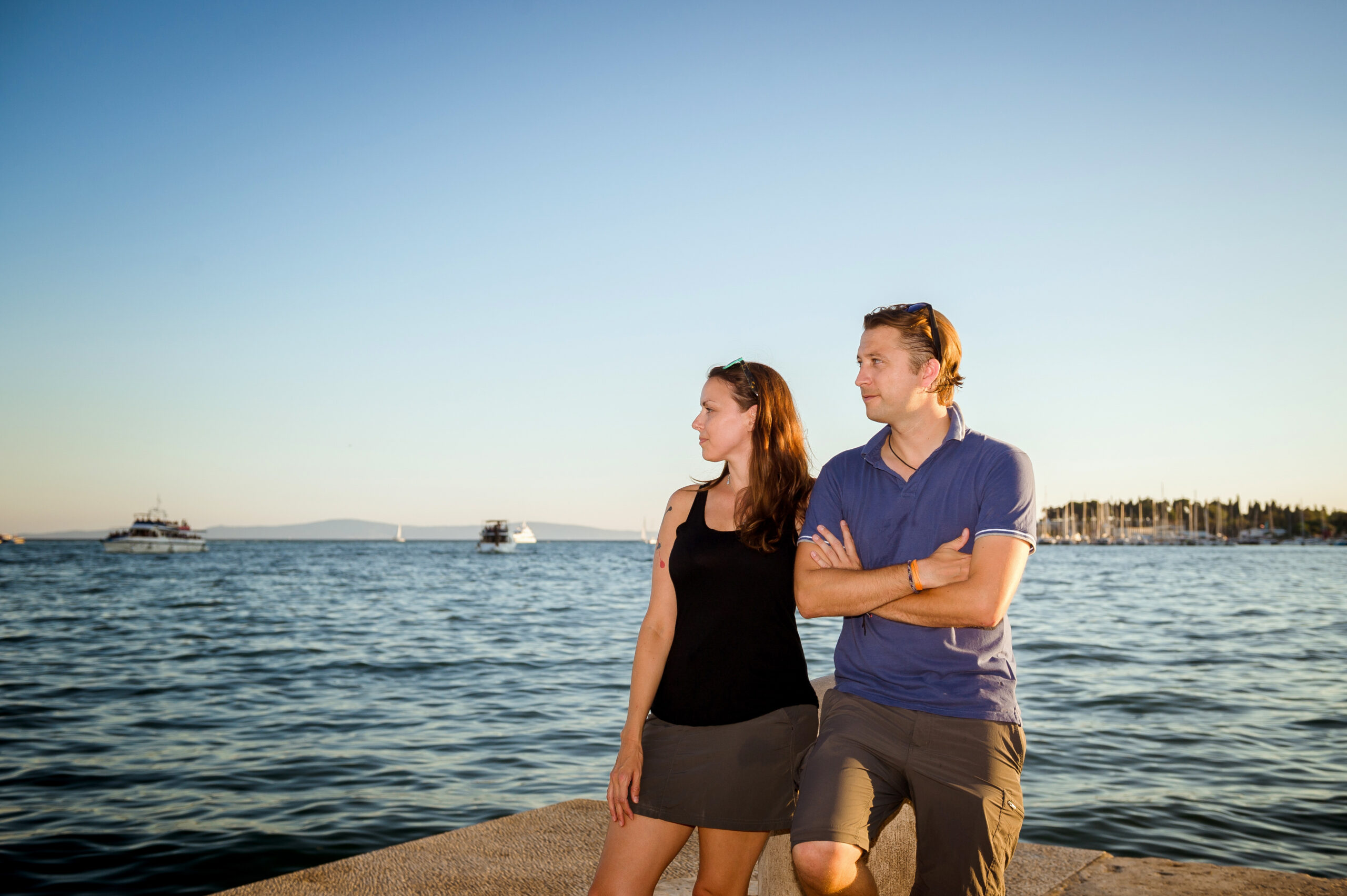 Recommended By: Michael, Just a Pack
Just a Pack gives travelers all the tools they need to be informed, save money, and travel smarter. From finding the best accommodations, to the top things to do in a location, to how to travel responsibly, this website is devoted to helping you become an informed traveler.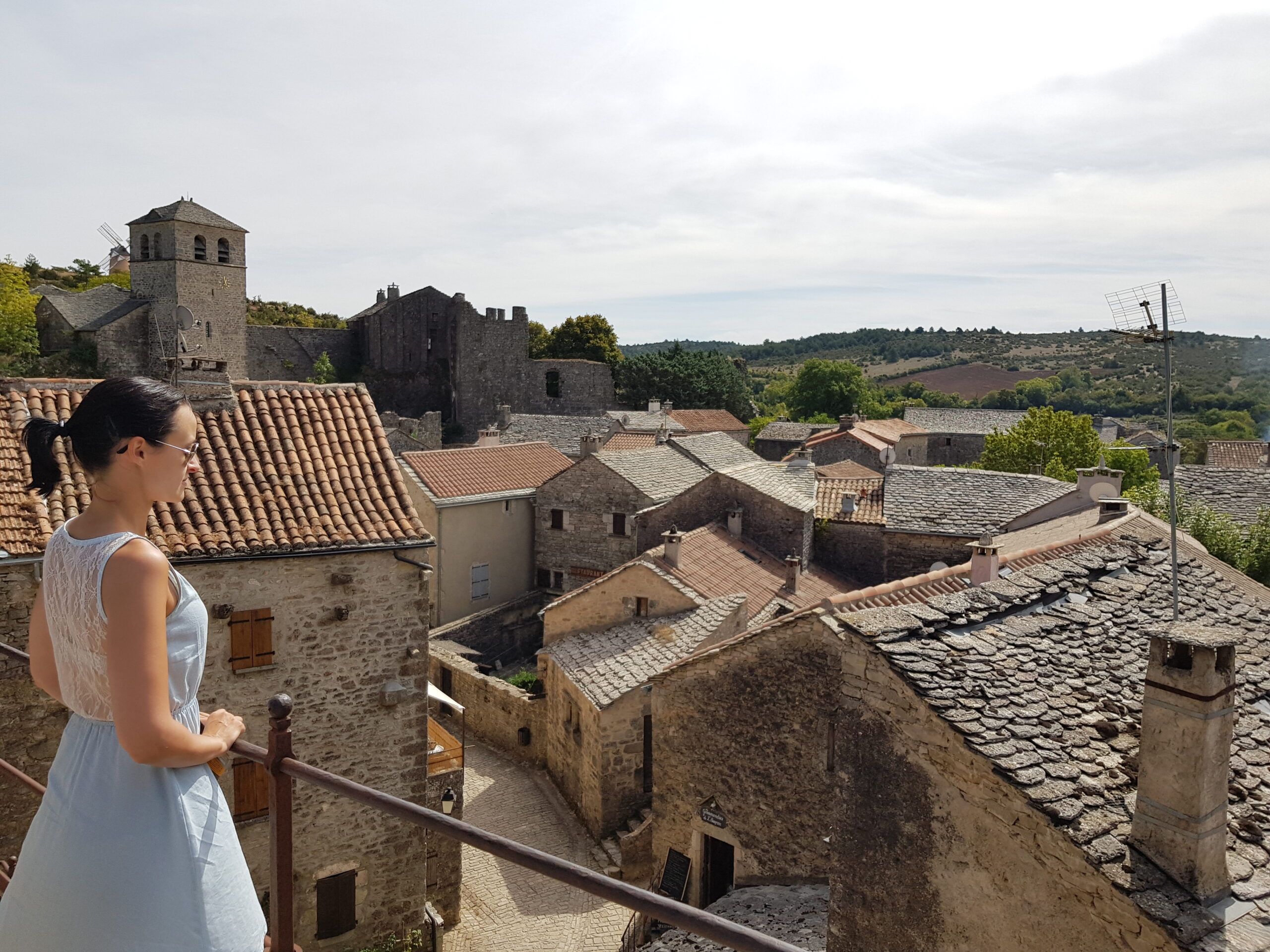 Road Trip through France
As someone who travels 20+ timers a year, I get asked where my favorite place is a lot. Truth is, I don't have somewhere I think is the best place to travel. I firmly believe that how fun a trip is, has just as much, if not more, to do with the people you meet and the mindset you bring to it than what you can see and do while you're there. That being said, I think you can't go wrong with a road trip through the south of France. It's an easy place to travel in with good food, nice weather, and beautiful little towns.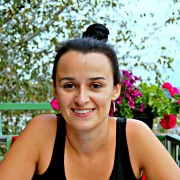 Recommended By: Sofie, Wonderful Wanderings
Hi! I'm Sofie and I'm here to give you travel inspiration and planning information so that you can go on a worry-free trip. On Wonderful Wanderings, you'll find all the things you need to know before traveling to a country, among other things!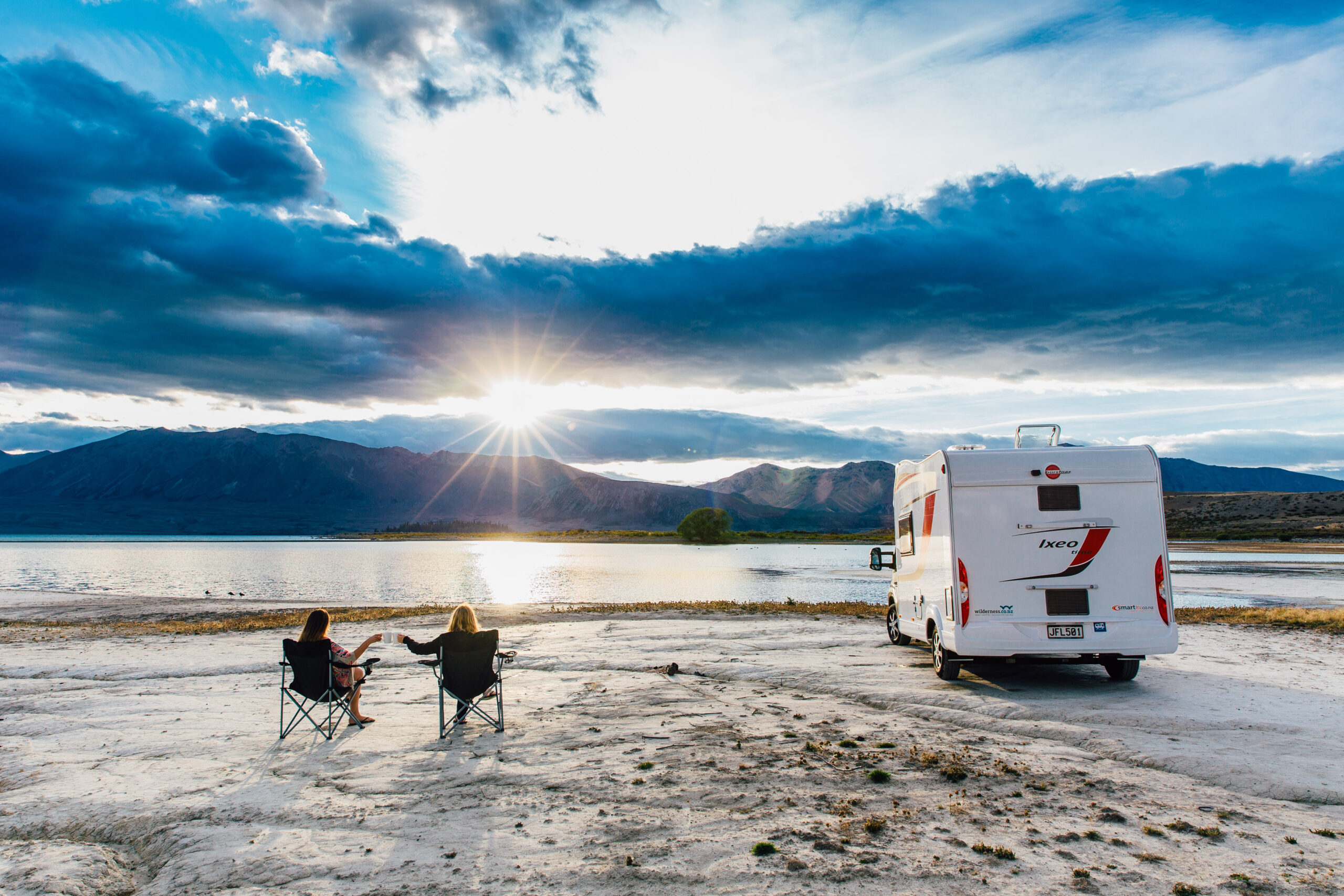 South Island of New Zealand
The best place to travel (and I may be a little bias) is the South Island of New Zealand. The scenery here is unlike anywhere in the world. The landscapes are so diverse- you'll find everything from dramatic snow-capped mountains, turquoise lakes, spectacular fjords to white-sand beaches, all within driving distance. It's a great place to travel around in an RV as there are so many incredible places that you can freedom camp along the way.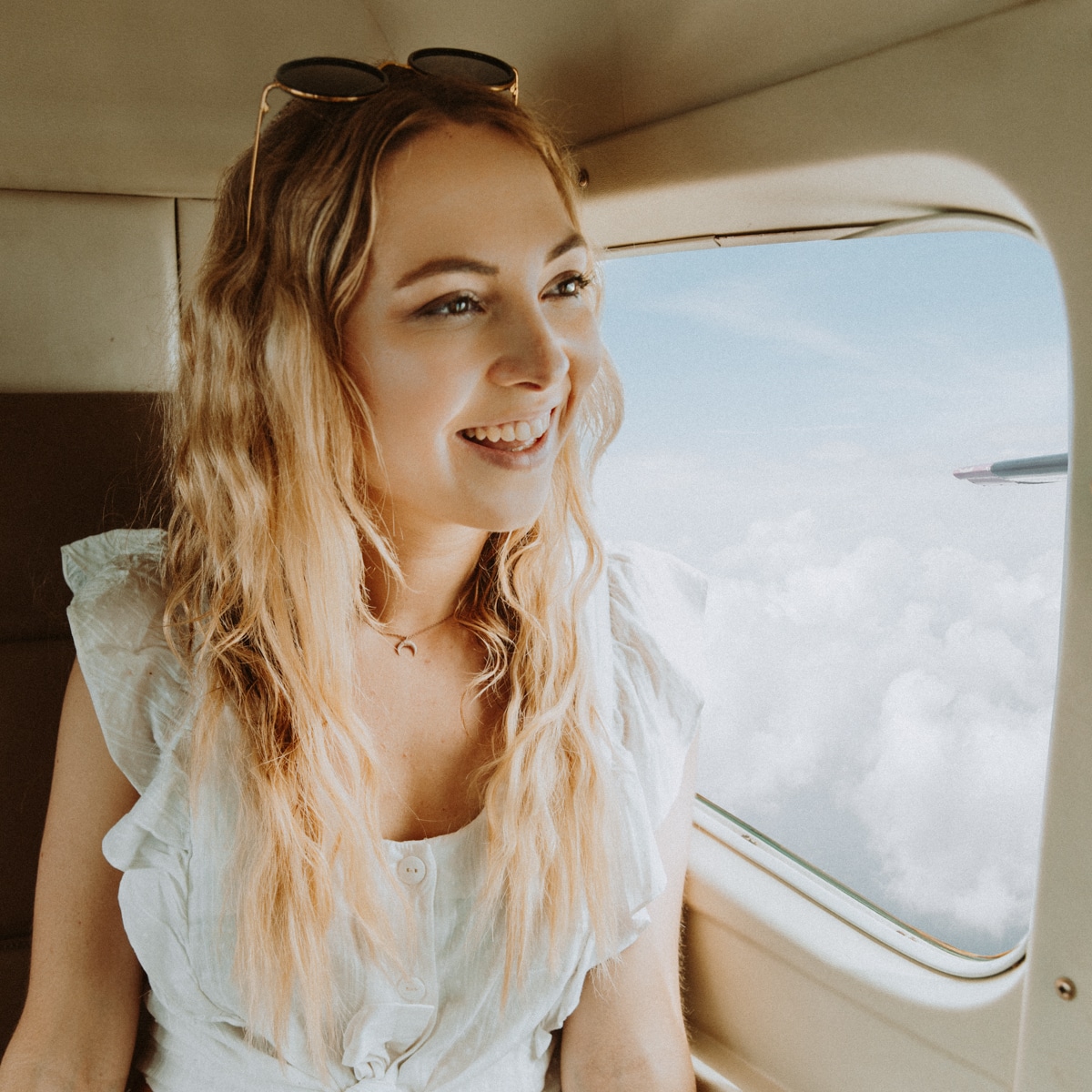 Recommended By: Nicola, Polka Dot Passport
I started Polkadot Passport as a source of travel inspiration and information for adventurous souls. By sharing unique, bucket-list experiences, destination guides, travel photography tips and endless adventures, Polkadot Passport simple goal is to inspire everyone to go out and explore this beautiful world we live in.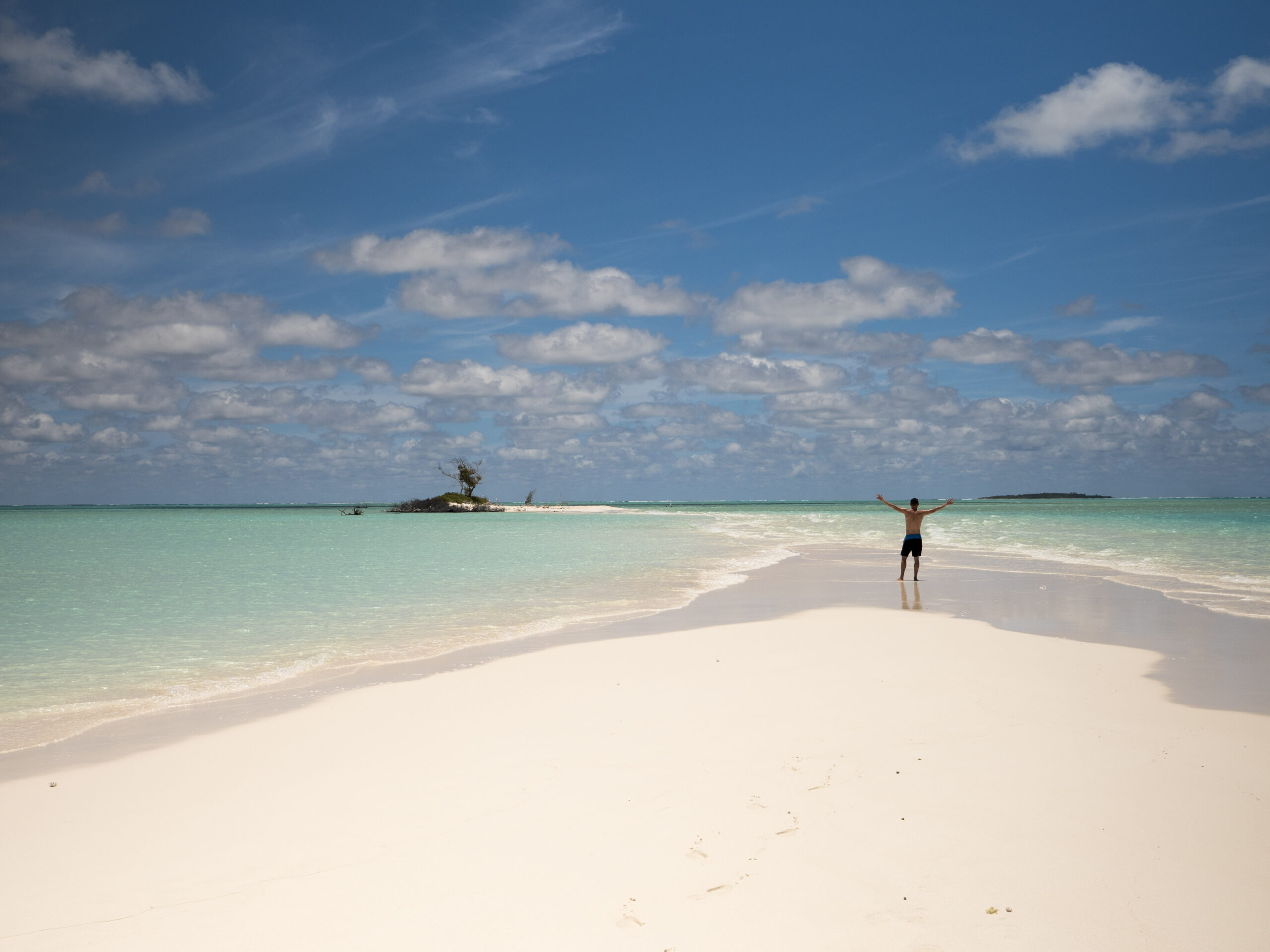 New Caledonia, France
For beautiful beaches, prolific underwater wildlife, and scenic views, I'd recommend New Caledonia. Noumea is billed as the "Riviera of the Pacific", due to its French influence, and it's a great base for exploring more of New Caledonia's islands.
In particular, Ile de Pins has beautiful water and an amazing hike to the top. We took a day trip via boat to visit small islands and go snorkeling.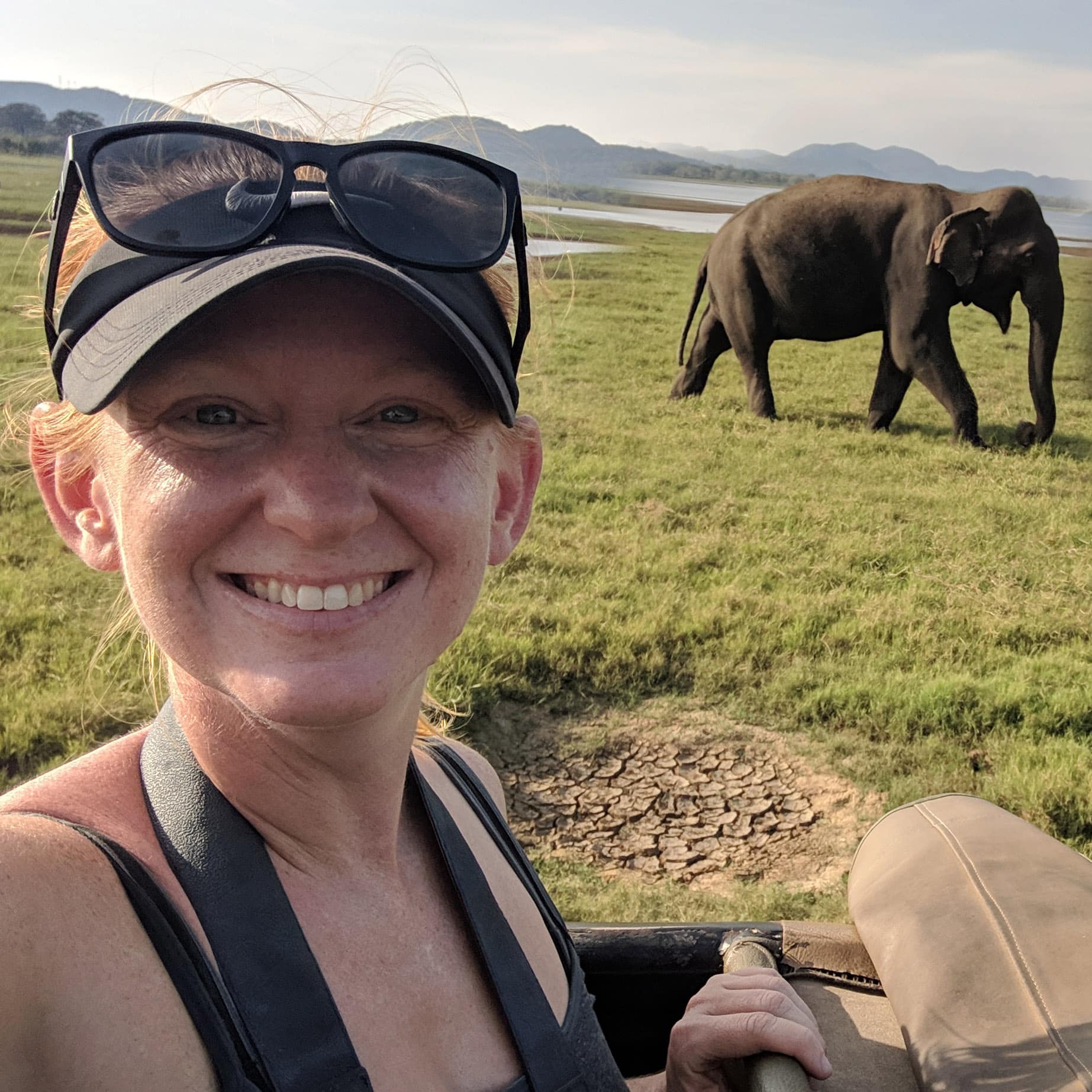 Recommended By: Amy & David, Out Chasing Stars
We are David and Amy, also known as the Star Chasers and the crew of Starry Horizons. In 2014 we sold everything – including a business – and moved aboard our new boat, a Fountaine Pajot Helia 44, to set out and circumnavigate the world.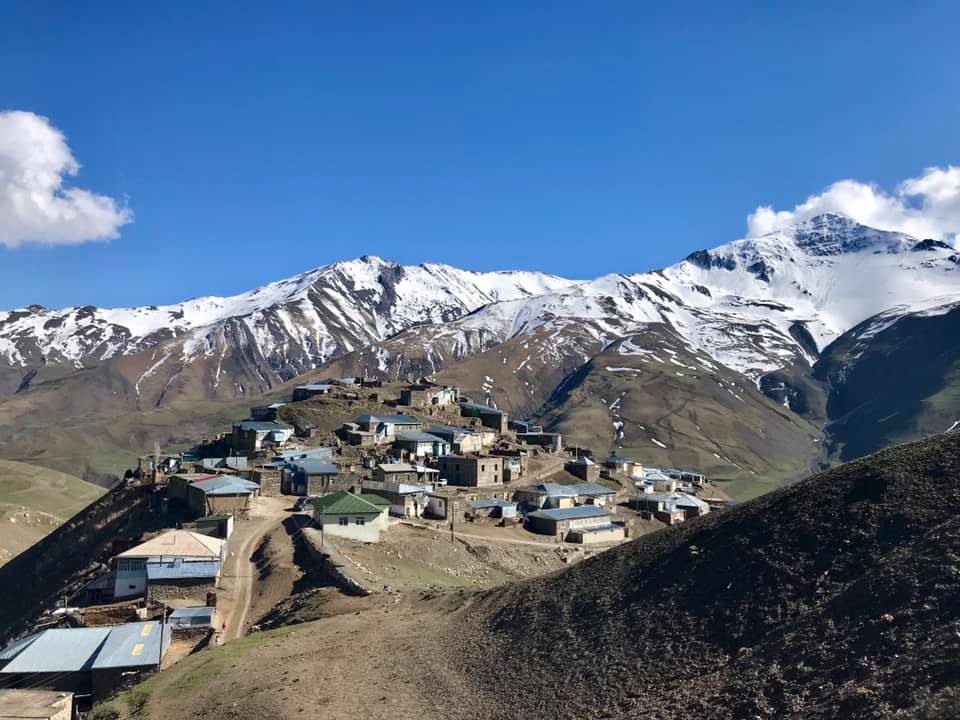 Xinaliq Village, Azerbaijan
When we were driving the curvy narrow road up to the village of Xinaliq in Azerbaijan we knew it was bound to be good. Having passed only 15 kilometers in almost an hour (because of road conditions and because the views were inspiring us to stop and take a photo every 5 minutes), we entered another world. If you're looking for a totally off-the-beaten-path destination with mesmerizing nature and friendly locals used to living in rough conditions, you should explore Xinaliq or other villages in the Caucasus Mountains. It's a place that will remind you of the reasons why we travel.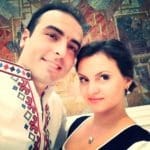 Recommended By: Bistra & Nace, The Magic of Traveling
In our blog, we give tips and ideas to anyone traveling for a short or longer vacation, as well as for anyone who is up to explore travel lifestyle deeper. We want to encourage you to travel – no matter if it's just for a weekend in your own neck of the woods or it's a month-long sabbatical or it's a digital nomadic endeavor for as long as you'd like it to be or it's the journey of your life.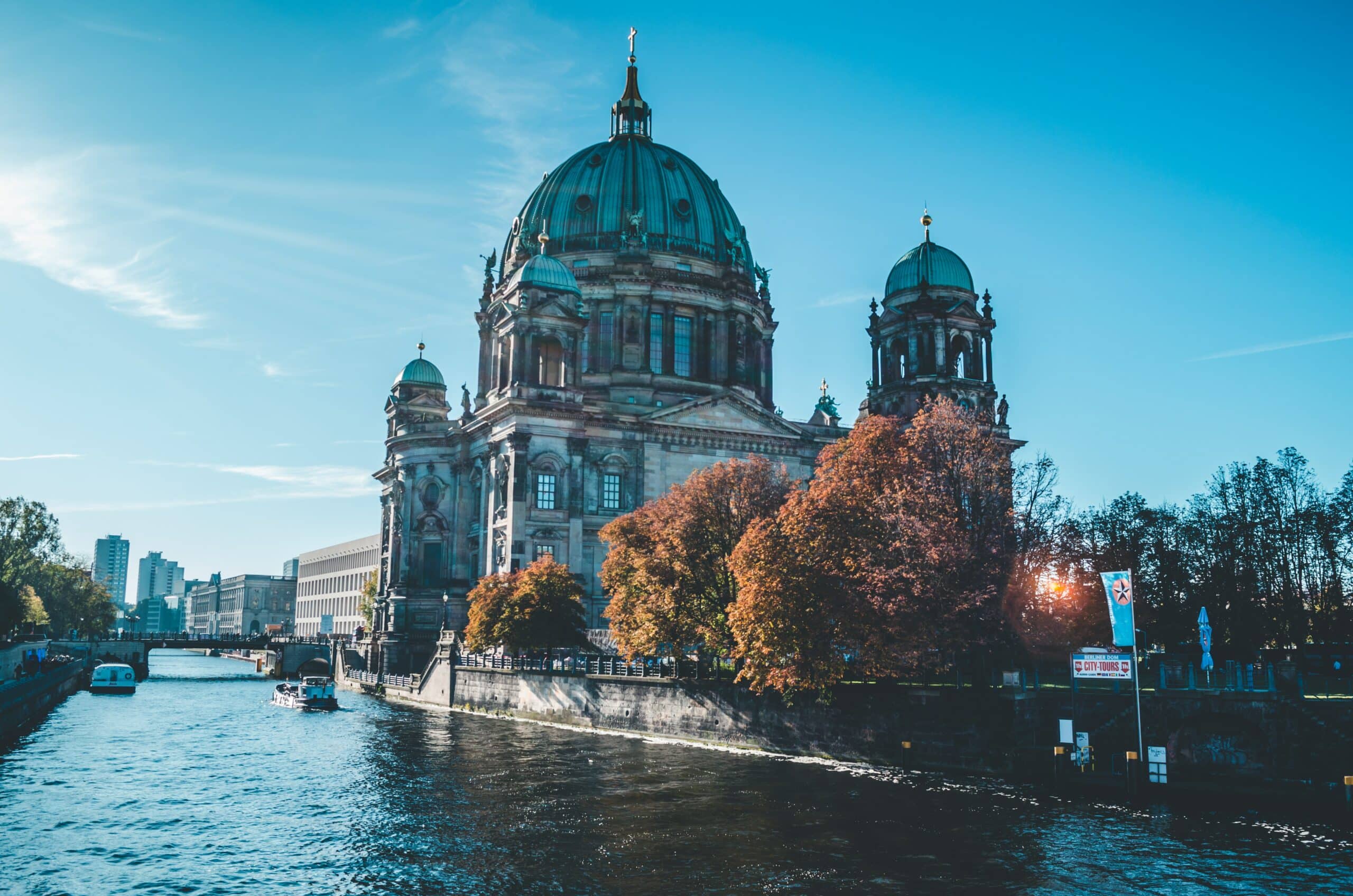 Berlin, Germany
Berlin is hip, multi-faceted, cultured, historic, and oh so international. In the spring, summer and fall, the city comes alive outdoors, filling green spaces and open squares with music, festivals, movies, events, picnics, and a vibrancy that is infectious. Berlin is the center of a unique history from WWII until the Berlin Wall fell. Don't miss Museum Island, discovering Tiergarten park, wandering along the Spree River, the view from atop the Reichstag, a visit to the Topography of Terror, or a walk along Bernauer Street that traces the Wall's history.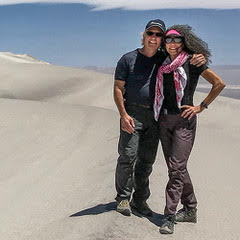 Recommended By: Michael Hodgson, Hi Travel Tales
Michael Hodgson and Therese Iknoian are the husband-and-wife team behind the HI Travel Tales curtain. They are veteran journalists, photographers and award-winning writers.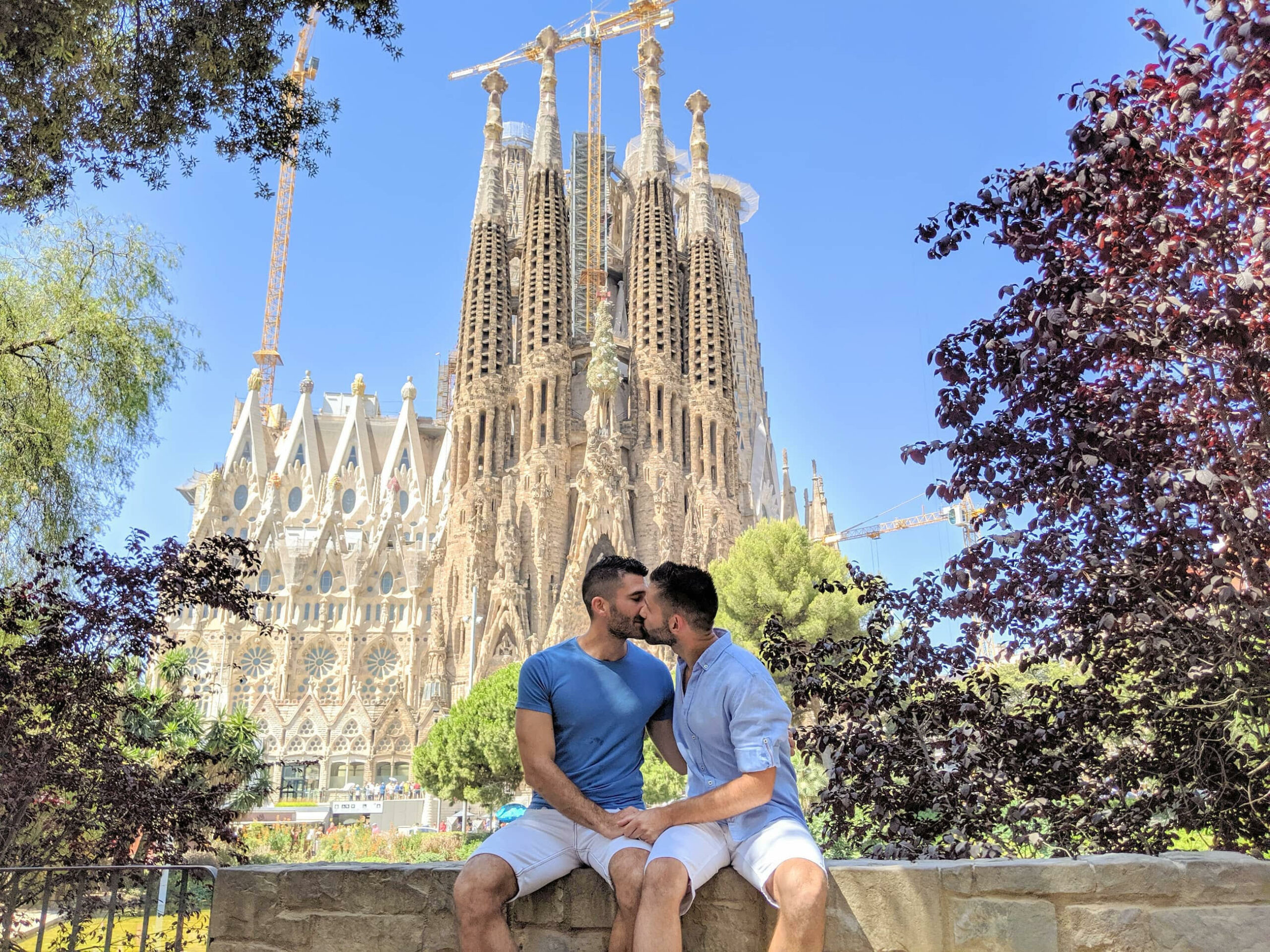 Spain
One of our favourite places to travel as a gay couple is Spain. It is one of the most gay friendly destinations in the world, with resort towns like Maspalomas and Sitges pretty much tailored to the LGBTQ travel community. Madrid and Barcelona are also huge gay hubs, with a fantastic range of clubs, bars, cafes and other gay hangouts. This is a country that was one of the first to legalise gay marriage (all the way back in 2005) and has for years been one of the most progressive places for LGBTQ rights in the world. We love it and always look for an excuse to visit Spain each year.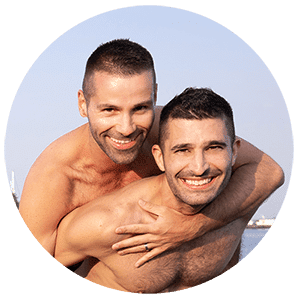 Recommended By: Stefan and Sebastien, Nomadic Boys
We are Stefan and Sebastien a French/Greek gay couple from London. Together, we have been travelling the world for over 10 years. Nomadic Boys is our gay travel blog showcasing all our travel adventures as a gay couple.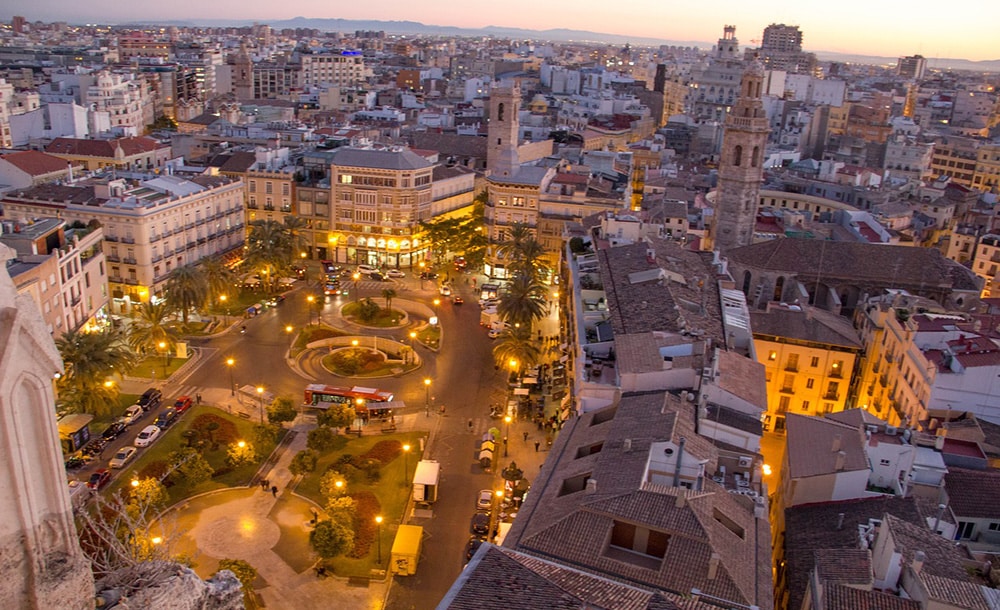 Valencia, Spain
If there is one place I'd recommend visiting sooner rather than later I would say it has to be Valencia in Spain.Why? With its perfect Mediterranean climate, beautiful historic center and long stretch of beach it has a lot to offer! Oh and let's not forget about the endless number of cute cafés and tapas bars, a good selection of museums and a beautiful park running all along the city center. Also, did you know that Valencia is the birthplace of Spain's most famous dish: paella? Definitely don't leave Valencia without tasting some paella!And why you should visit Valencia sooner rather than later? The city is becoming more and more popular so if you want to avoid the crowds I would recommend not to wait too long!

Recommended By: Sanne, Spend Life Traveling
Sanne was born and raised in The Netherlands. She started this website to be able to share some of her experiences traveling the world and living as a digital nomad and expat.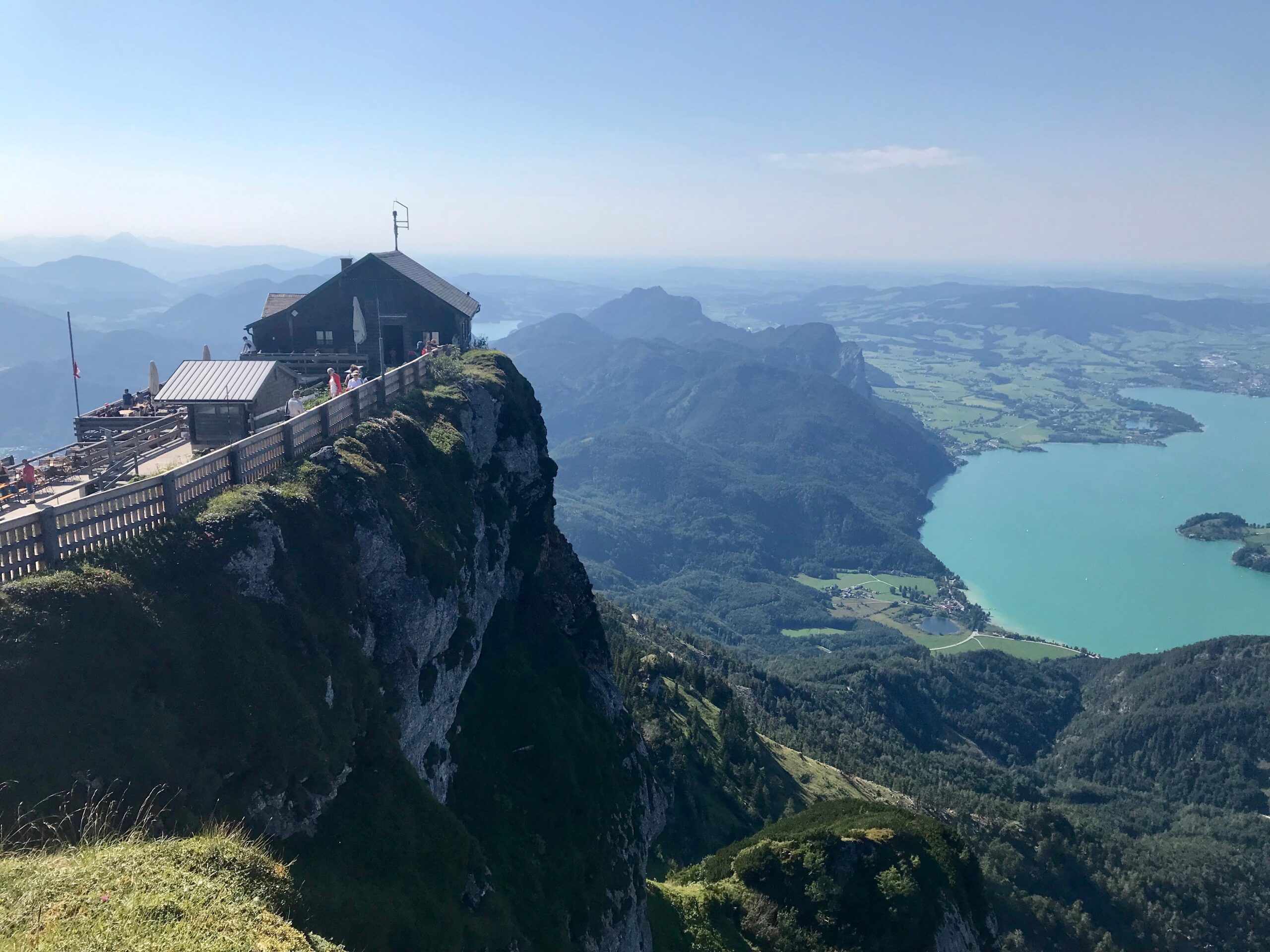 Vienna, Austria & The Alps
Rich in history, quaint villages, fantastic food, and endless mountain landscapes are just a few of the reasons to visit Austria. This small landlocked country may be overshadowed by larger European destinations, but it has plenty to offer. Here's why Austria should be on the top of your travel list.Austria's capital city, Vienna, will stun you with its architecture and history. You can spend days strolling around the winding cobblestone streets of the historical city.
If you've had enough of city vibes, head to the Alps and explore the endless mountain views and hidden treasures in small typical Austrian villages. If hiking is your thing, you have boundless options for mountain hikes and huts.The Austrians know how to cook. Make sure to dine in a local 'Gasthaus' restaurant and enjoy local specialties, such as Tafelspitz for dinner and Kaiserschmarrn for dessert.

Recommended By: Rand, Well Traveled Mile
Rand is all about getting the most out of your travel dollars. From travel credit cards to airline miles, he can teach you the tricks to affordable travel.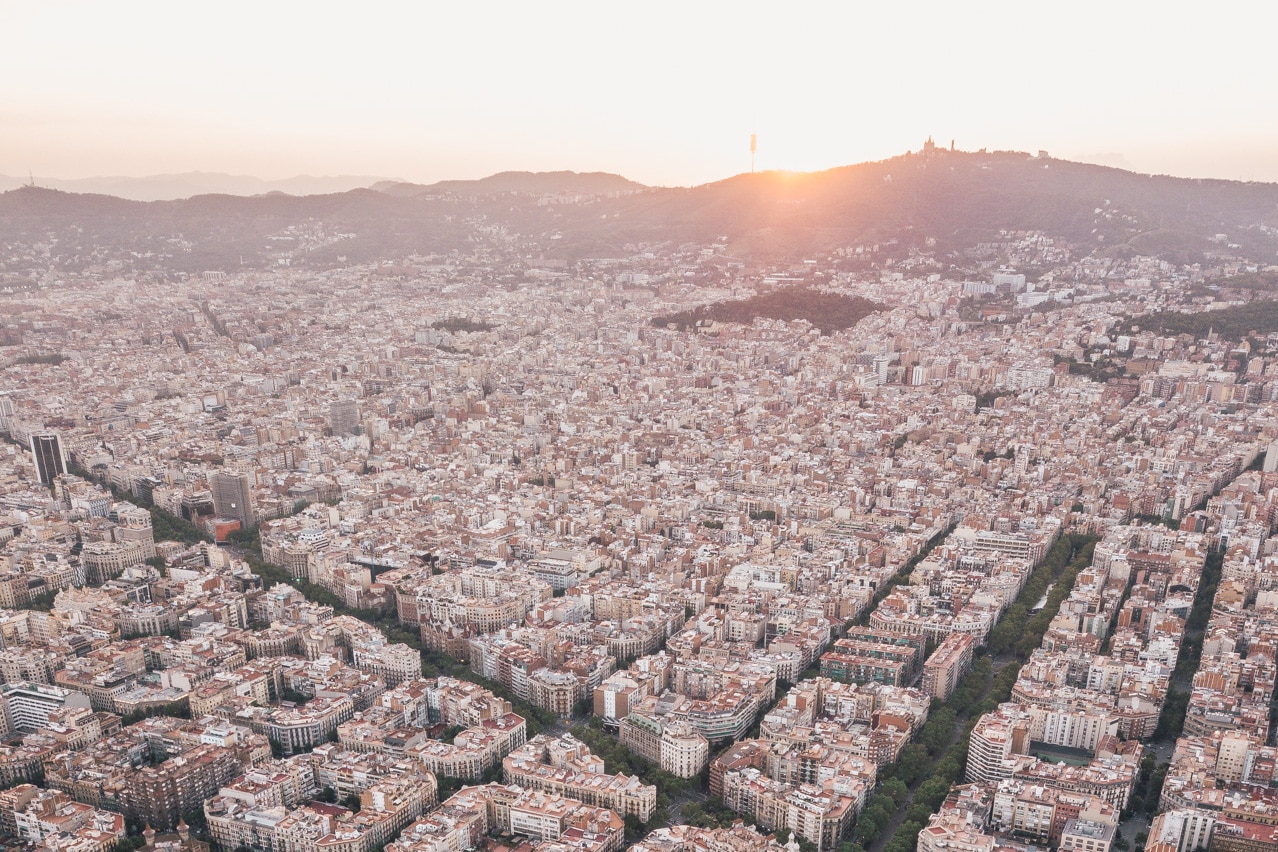 Barcelona, Spain
Barcelona, Spain is one of my favorite cities in Europe and is a must visit on any Euro trip! An amalgamation of ancient architecture and trendy boutiques and coffee shops, Barcelona is a city that's got "the vibe." The only way to understand it is to experience it yourself! Barcelona is also the jump-off point for some of the best Spanish islands like Mallorca, Menorca and Ibiza. I recommend going in the spring or fall aka the "off-season" when it's less crowded and flights, accommodation and ticket prices are cheaper.

Recommended By: Jeremy, TravelFreak
Jeremy has been traveling almost full-time since 2010. He seeks adventure in every circumstance as he unearths the greatest and most rewarding cultural experiences he can.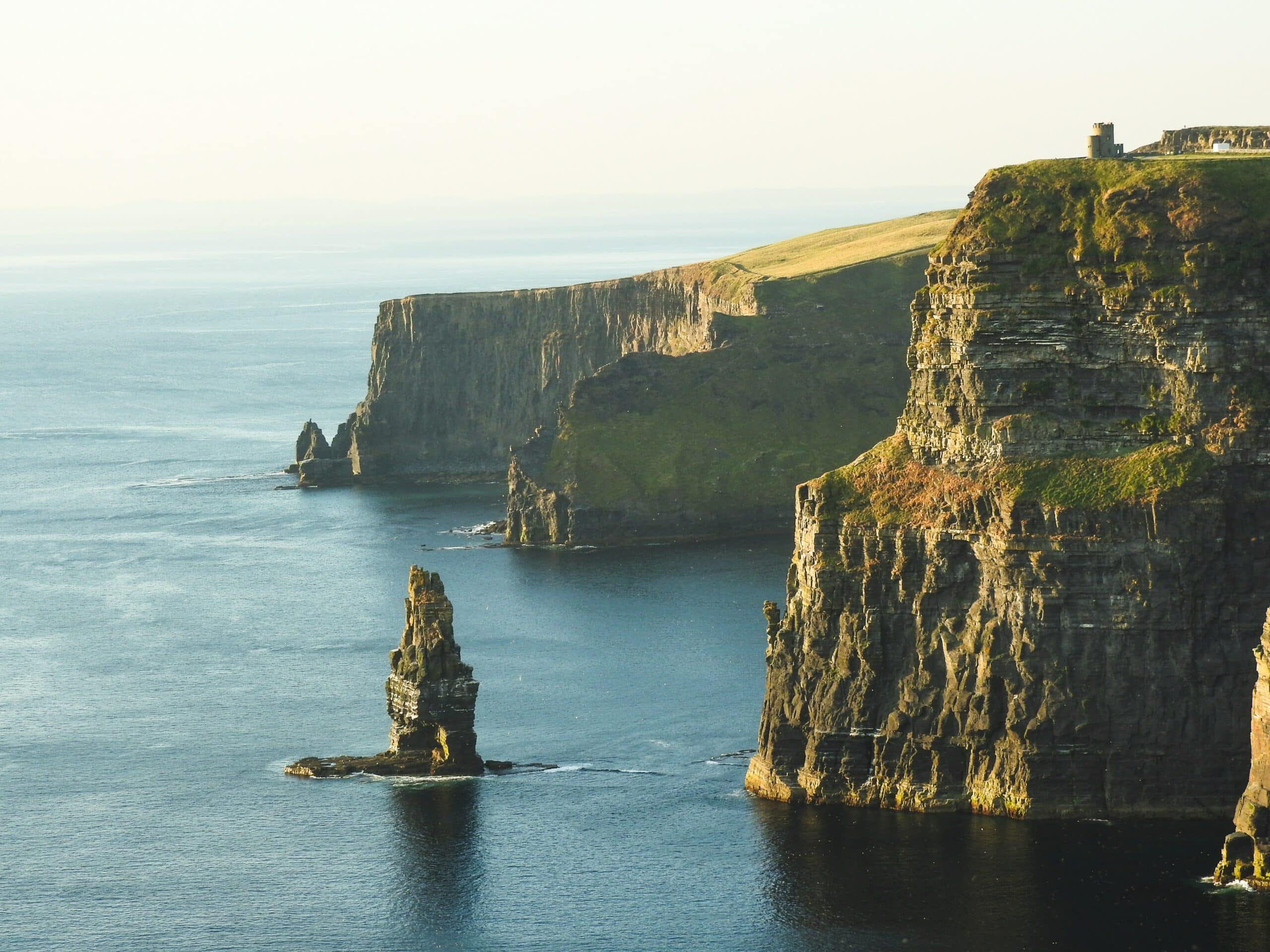 Cliffs of Moher, Ireland
Ireland, in my opinion, is the best place to travel. I know many travelers are often deterred from visiting places that speak their own language because they think the culture will be too similar, I can assure you that's not the case with Ireland. It's such a magical place with an incredible history, and if you spend enough time there and really try to get to know the people, really dig into their stories and myths and customs, I guarantee you'll fall in love. My husband and I visit frequently and there's always something new to discover. In fact, we've been twice this year and are already planning our next visit. The beautiful landscapes, wonderful people and fascinating culture well make up for the dreary weather!

Recommended By: Christina Gmyr, Fleeting Life
Fleeting Life is a conscious lifestyle site that helps 50,000+ women (+ guys!) around the world create magically better lives and businesses.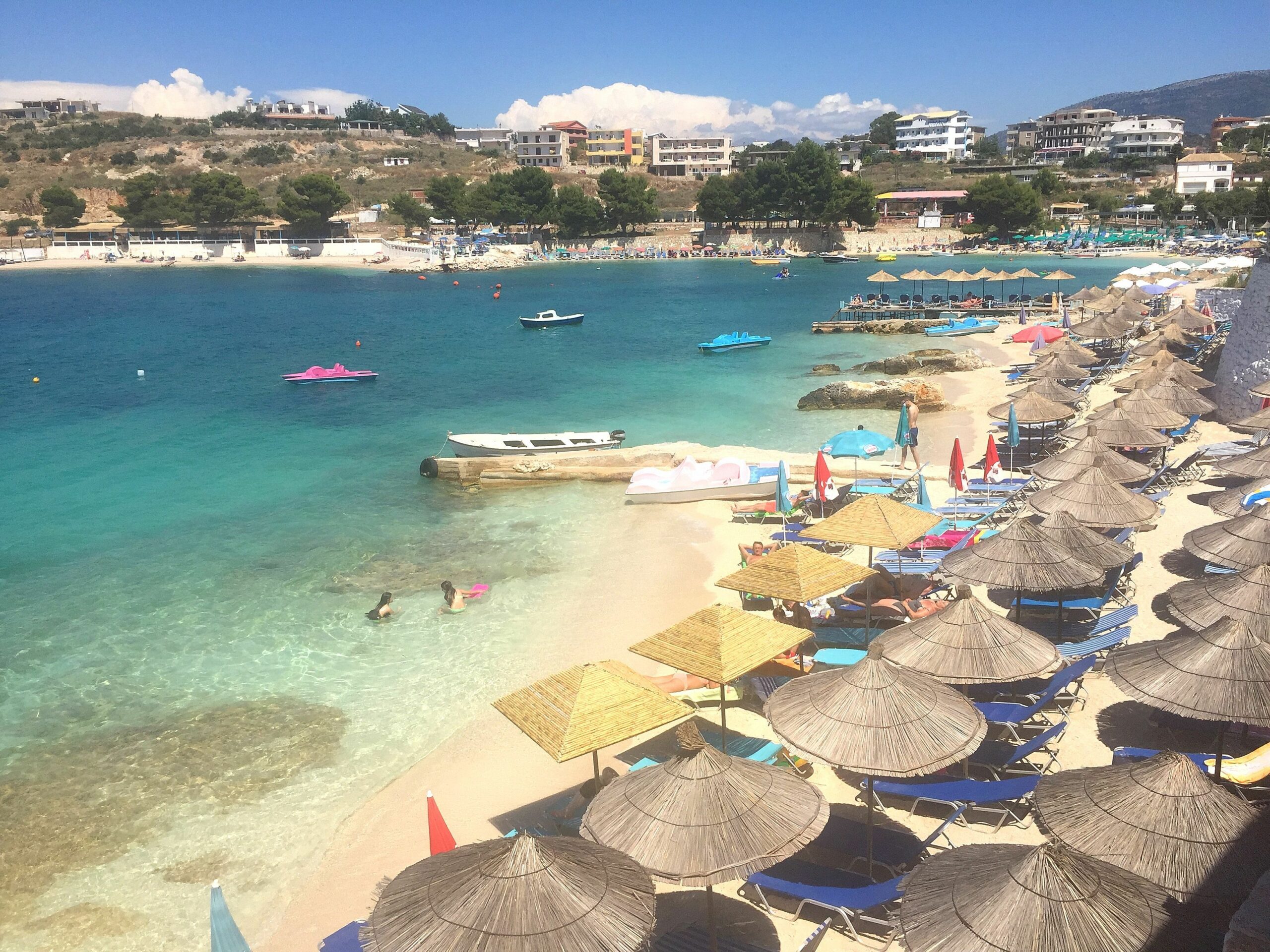 Albania
My choice for the best place to travel in the near future will likely surprise you….Albania. I've traveled throughout six continents, and it remains one of my favorite destinations. You'll find stunning medieval castles, mountaintop villages with red-tiled roofs, a Riviera coast with turquoise sea and white-sand beaches where fresh seafood is served in seaside bistros, vineyards and wineries, rugged mountains, stunning lakes, rich culture, ancient ruins, the coolest flag in Europe! Off-the-beaten-path and budget-friendly, Albania is best explored as a road trip. It's simply unforgettable.

Recommended By: Patti Morrow, Luggage and Lipstick
Patti Morrow is a freelance travel writer and founder of the award-winning blog Luggage and Lipstick. TripAdvisor called her one of "20 Baby Boomer Travel Bloggers Having More Fun Than Millennials." Patti is the author of the book "Girls Go Solo: Tips for Women Traveling Alone," and has over 150 bylines in 35 publications, including The Huffington Post, International Living Magazine, Travel Girl, and Ladies Home Journal.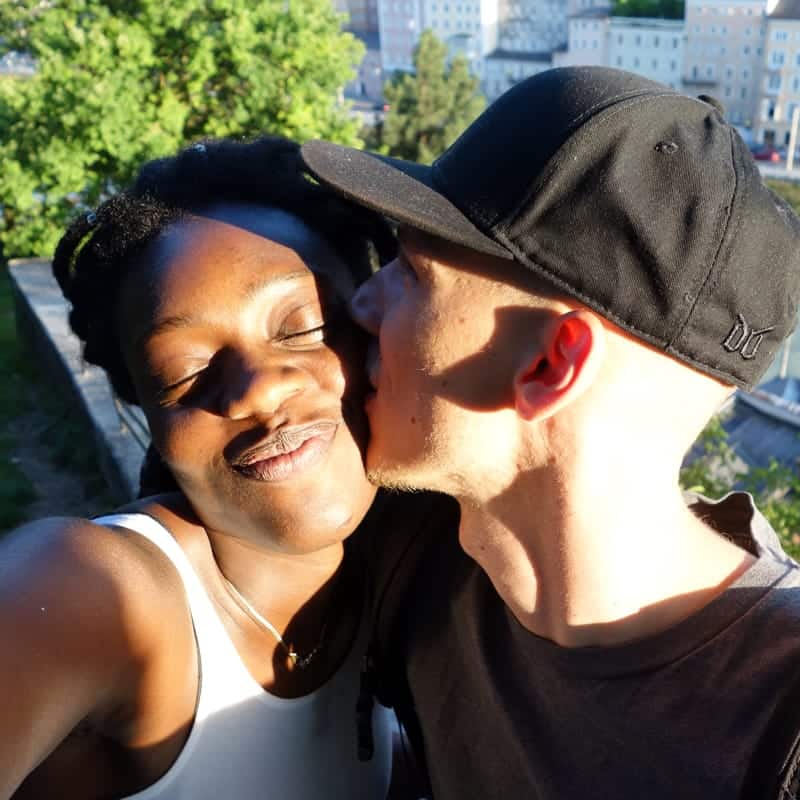 Also Recommended By: Ben & Jazzy, Road Affair
Road Affair is our online journal where we share our journey in search of a more fulfilling, adventurous, and happier life; not the life we were conditioned to believe would make us happy.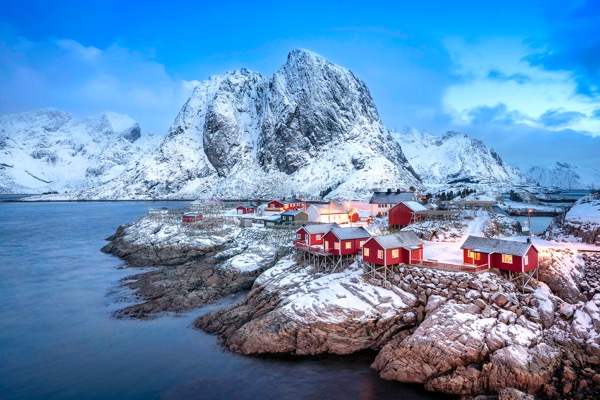 Lofoten Islands, Norway
I love travel photography road trips, so I think if I had to pick a place, it would be the Lofoten Islands in Norway. They are incredibly picturesque, with good hiking too. Like Iceland, the area has a lot of natural beauty in a small space, which makes it perfect for renting a car and exploring.

Recommended By: Matthew Karsten, Expert Vagabond
Matt Karsten is a full-time adventure travel blogger and photographer who's been exploring the world for 9 years. He wants to show you how to travel the world, to seek experiences over possessions, and open your mind to new possibilities.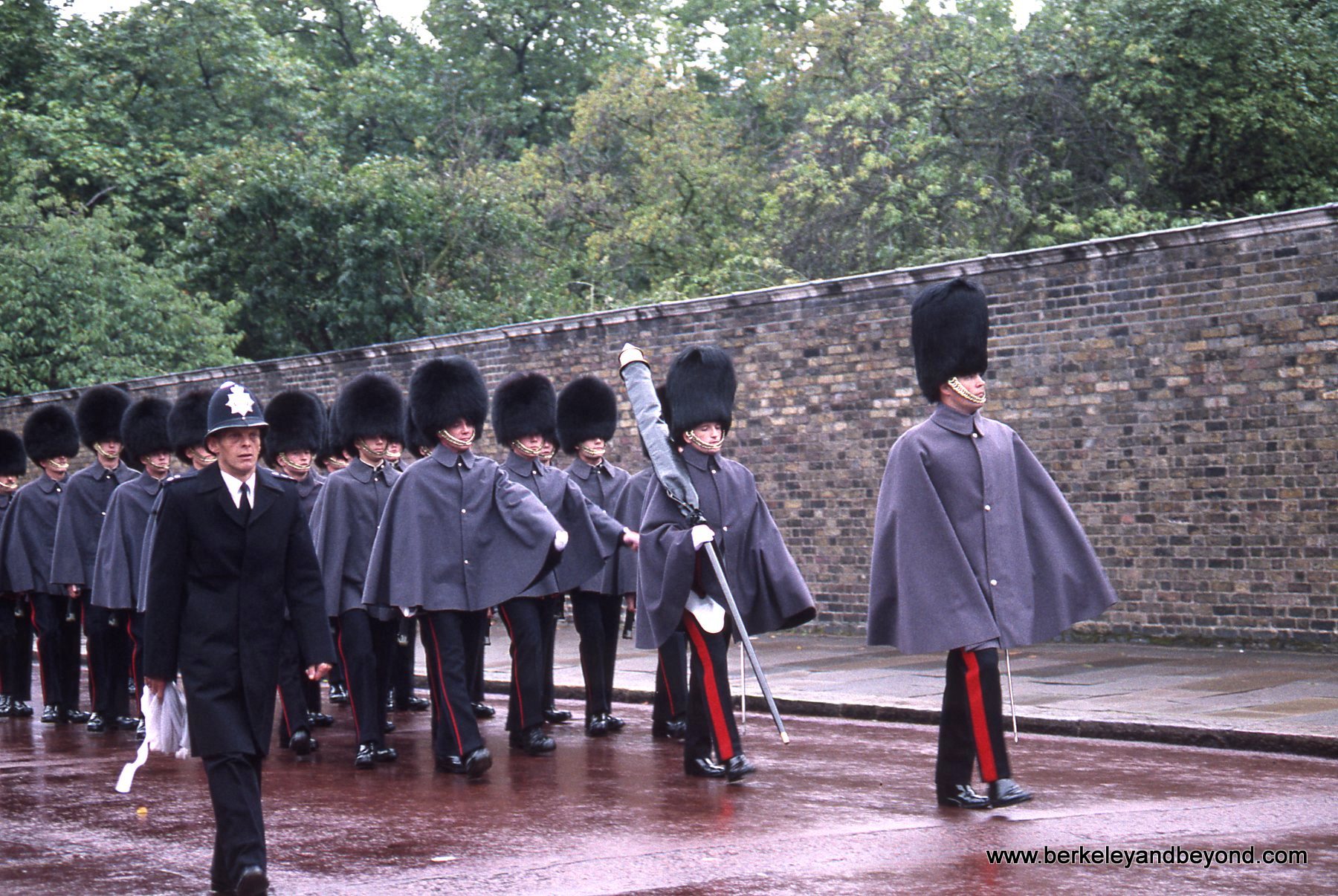 London, England
London has always been my favorite place to travel, so I hereby dub it the Best Place to Travel. I love just wandering there. Start walking in the morning after a proper English breakfast with baked beans and fried tomatoes, stop in a museum here a shop there, lunch in an atmospheric pub, more wandering, perhaps afternoon tea, and then off to a play I've secured a half-price ticket for, and then back to the hotel in a black cab. Who could ask for anything more? And currently the exchange rate benefits Americans–not usually the case. In fact in the past, I could always tell when the exchange rate was bad–it was when I was planning my current trip to London and would get steadily worse as I prepared for take-off.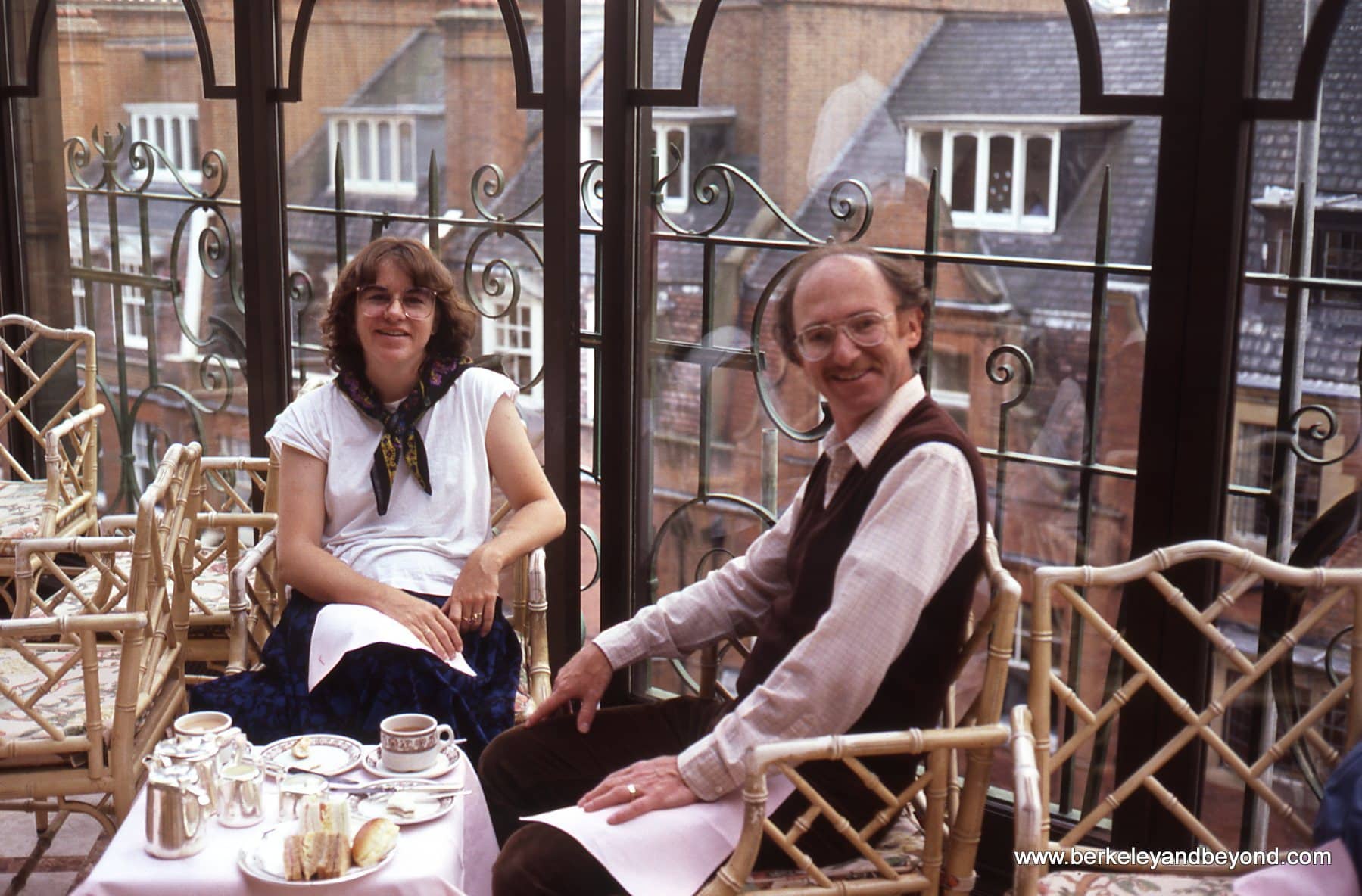 Recommended By: Carole Terwilliger Meyers, Travels with Carole
Award-winning travel writer Carole Terwilliger Meyers is a native San Franciscan. She is the author of 18 books, including "Miles of Smiles: 101 Great Car Games & Activities." Carole is a blogger, a website publisher, and an active freelance writer, and is as well the founding publisher of Carousel Press.
Greece
After living and cycling in Greece for almost five years now, I could definitely say Greece is one of the best places to travel. It's a small country, but it combines tons of different things. For people who like archaeology and history, Greece is a paradise. Apart from the well-known Acropolis, Knossos and Mycenae, there are many more archaeological sites and museums scattered around the country. Greece is home to 18 UNESCO monuments, some of which include several sites – you will need weeks, or multiple trips, to see them all!

Recommended By: Dave Briggs, Dave's Travel Pages
Dave's Travel Pages is a travel blog focusing on Greece and Bike Touring, with additional travel guides to countless interesting destinations around the world.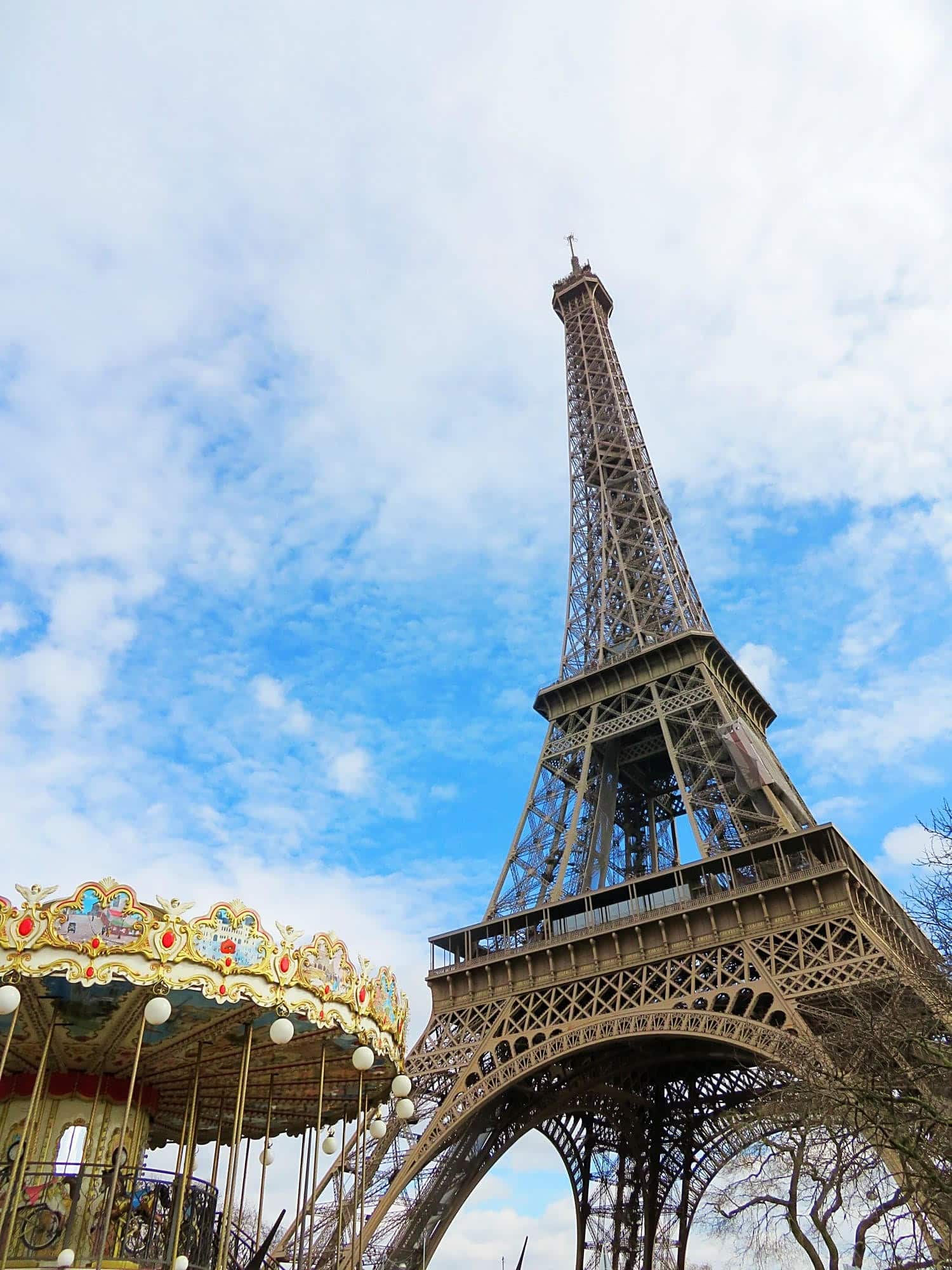 Paris, France
One of my favorite places on this big beautiful planet of ours is Paris. It's where I first really fell in love with travel.
The delectable pastries, curlicue architecture, plentiful parks, and mellifluous language are enough to make anyone tumble tête over pieds! The cultural, historic and artistic sites overwhelm visitors, from the Eiffel Tower and the Louvre, to Mont Martre and Musée D'orsay.
Just outside city center, visitors can get a dose of French-flavored magic at Disneyland Paris. Delicious cuisine and incredible shopping add to the allure of this romantic city. Plus, Paris is centrally located, making it a great jumping off point for European explorations.
More than anything, though, it is the French joie de vivre — their passion for truly savoring life — that draws me back to this city again and again.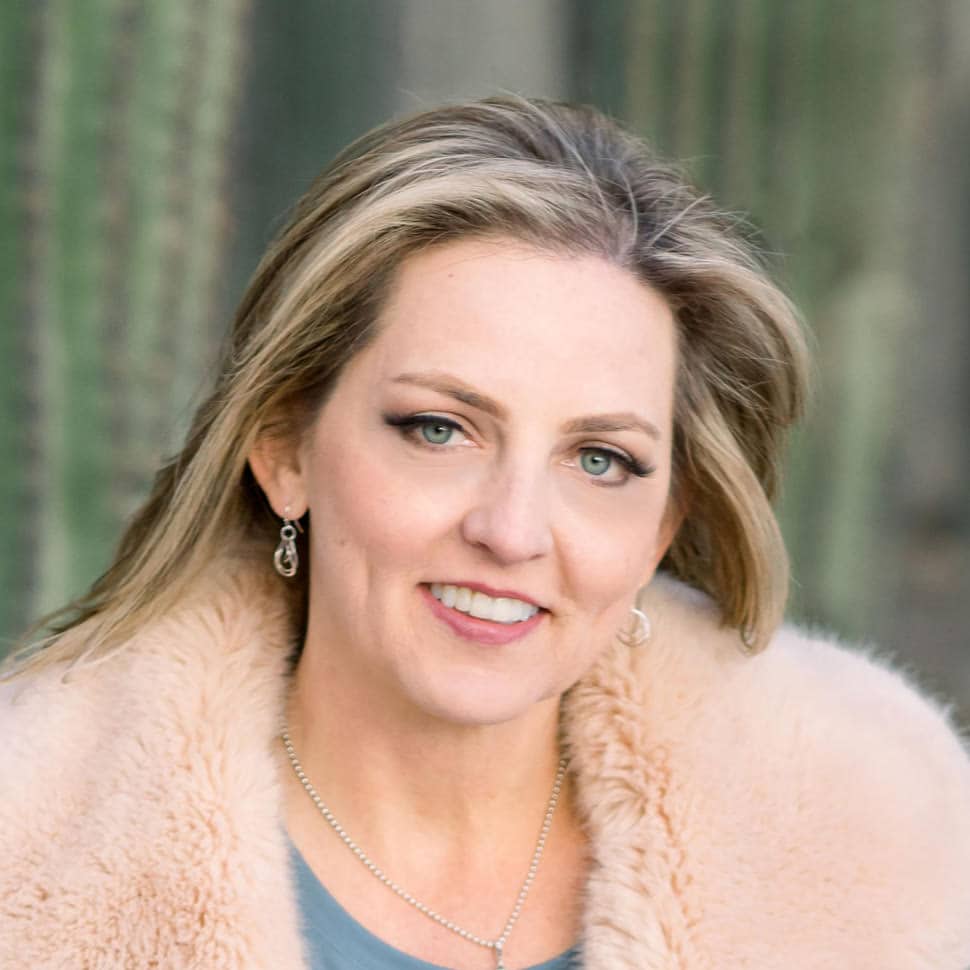 Recommended By: Colleen Lanin, Travel Mamas
Colleen Lanin, the founder/editor of TravelMamas.com and the "original" Travel Mama, launched Travel Mamas in 2009. It's all about her travels as a mom!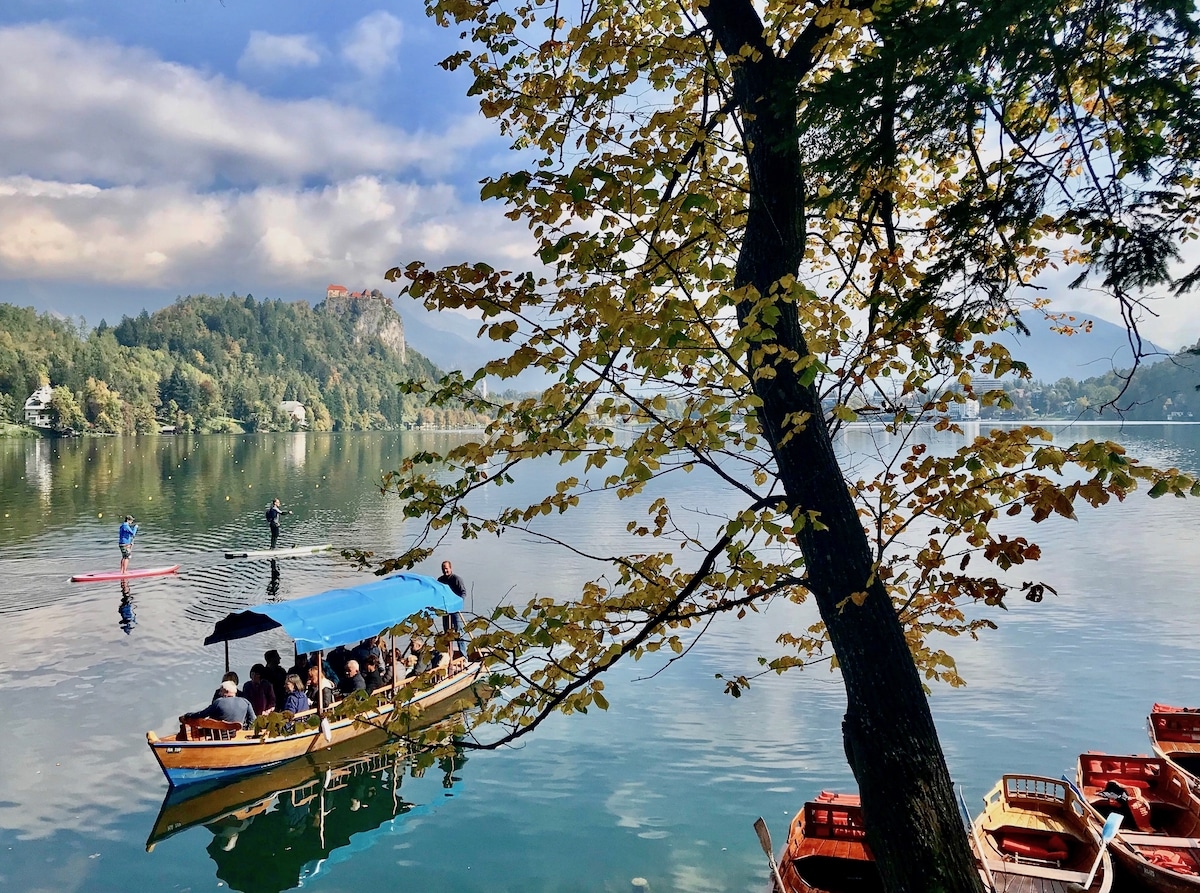 Lake Bled, Slovenia
There are many factors that determine what's the best place for you personally to travel. But something that's close to my heart, is making sure it's a dog-friendly destination, as I always like to travel with my Miniature Dachshund, Schnitzel. Many people are already aware that Europe is an incredibly dog-friendly place to travel, but in particular, I'm a big fan of the Lake Bled region of Slovenia. This area has beautiful scenery and is full of great outdoor adventures, while Slovenia is affordable and many people speak English. Plus, it's very dog-friendly!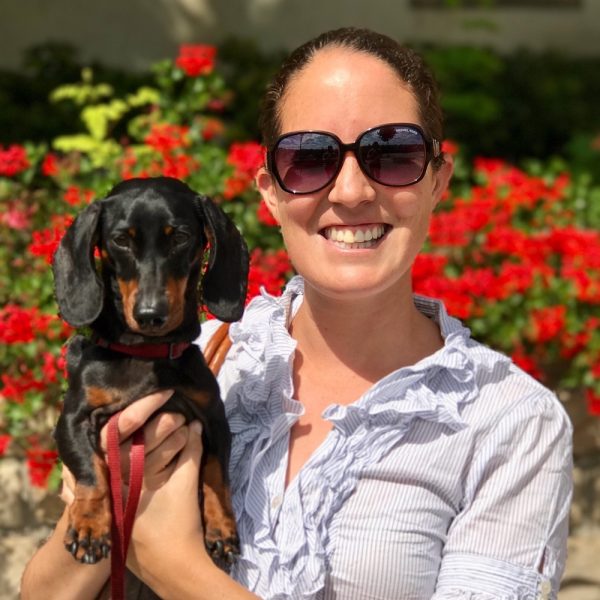 Recommended By: Shandos Cleaver, Travelnuity
Shandos Cleaver travels the world with her miniature dachshund, Schnitzel! Her blog, Travelnuity, is dedicated to exploring and giving guides to dog-friendly travel destinations.
Best Places to Travel in the Americas
From beautiful seashores to thriving cities, check out these amazing travel destinations in the Americas.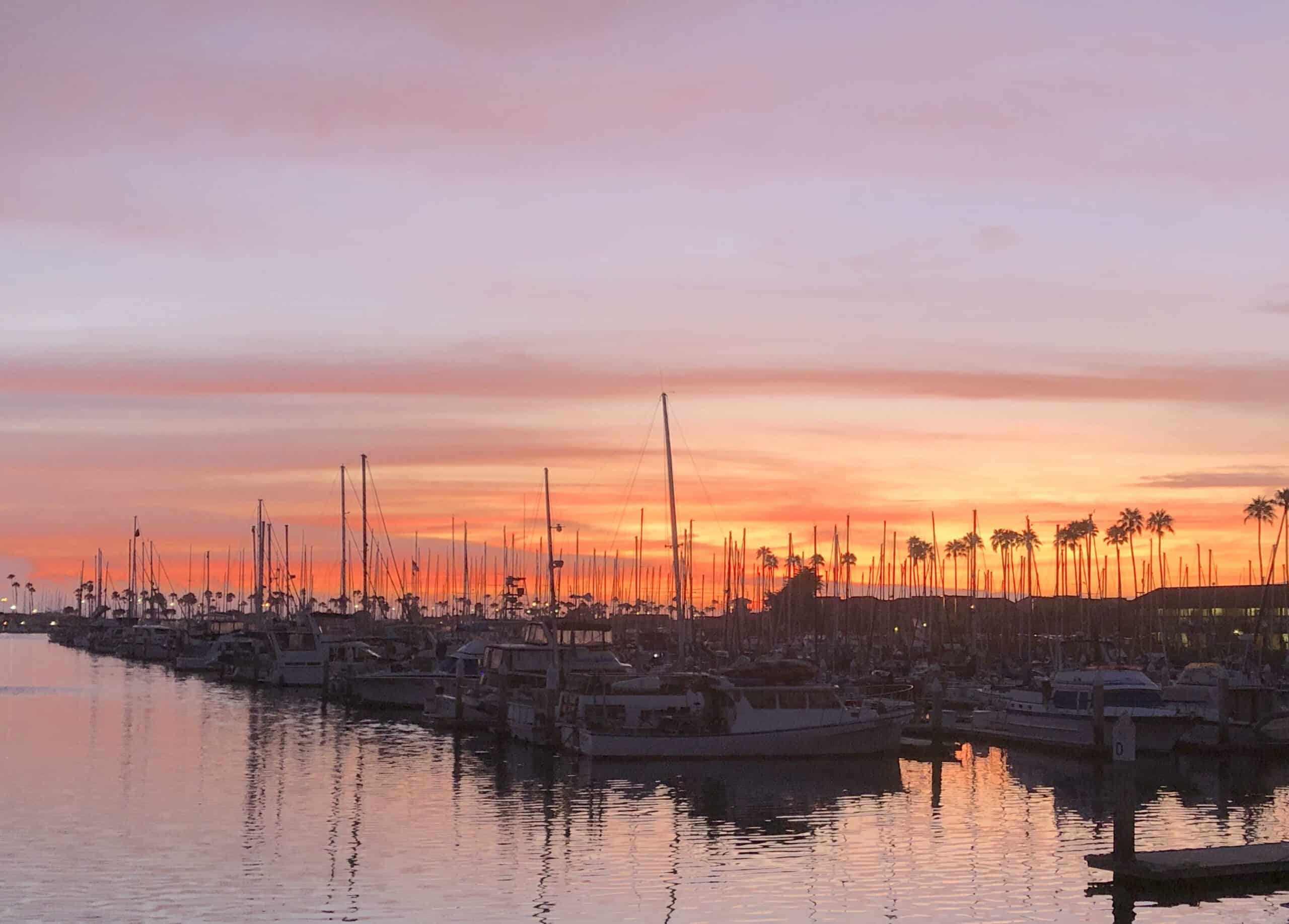 California, United States
One of our top choices for travel this year or next is California! We were amazed by the diversity of things to do. Of course, there's incredible wine! But the unique regional food scene is equally delicious like the BBQ we tasted in the Santa Maria Valley. But we were perhaps most surprised by the wide open and less-traveled spaces you can explore along the coast. There were wilderness hikes in Ventura County where we saw few other hikers and gorgeous scenery. Or the e-bike tour and wine tasting we did through the Livermore Valley outside San Francisco. We highly recommend these hidden gems in California!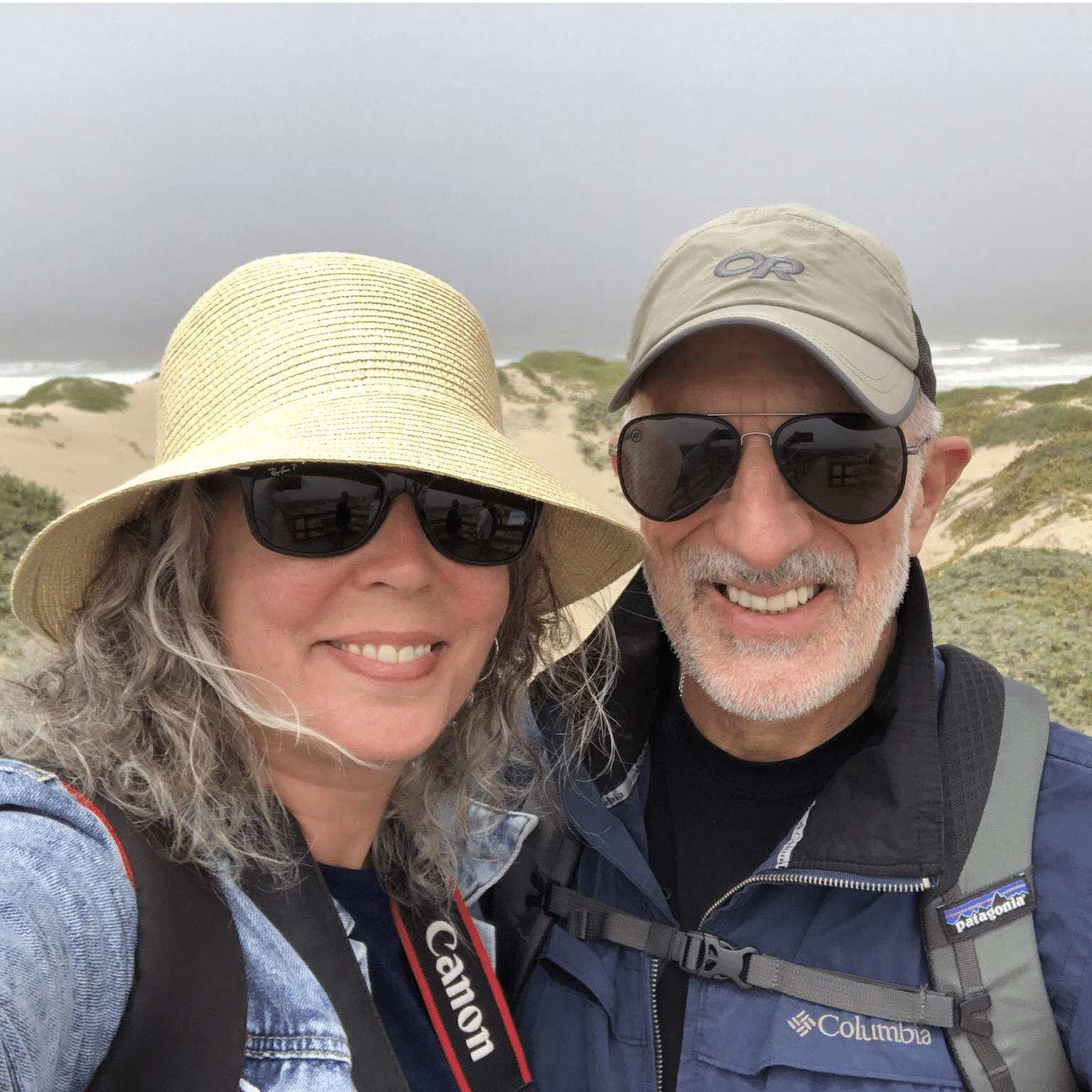 Recommended By: Lori and Angelo, Travlinmad
Lori and Angelo of Travlinmad are travel writers, content creators, and digital storytellers. They travel the world to eat local foods, taste local flavors, experience the local culture and the making of food, wine, and whatever local hooch is being made.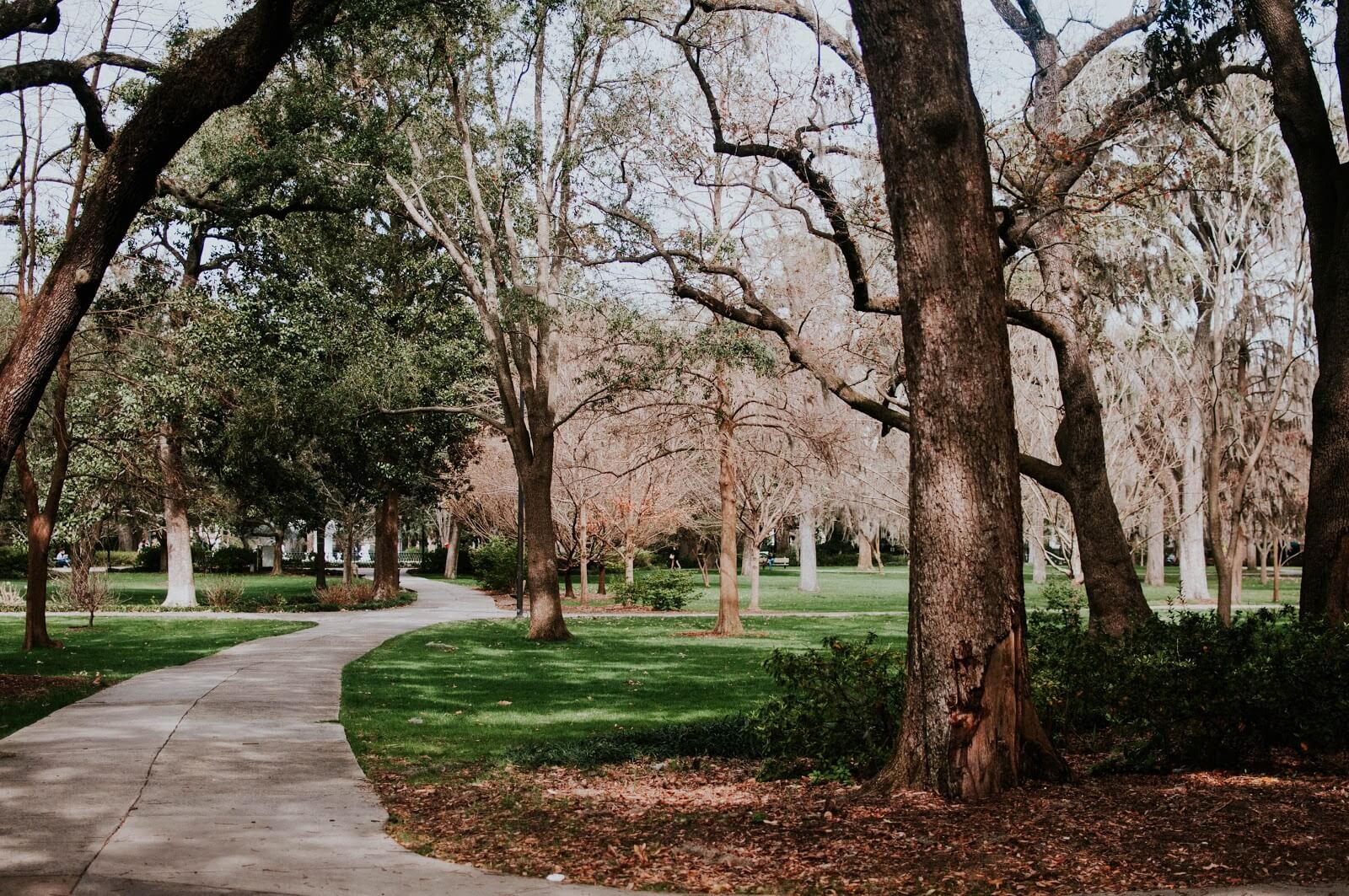 ​Savannah, Georgia
​Kayla and I used to live in Savannah, GA. It's absolutely beautiful, with tons of culture and plenty of things to do in nature. Between Forsynth park, Sly's Sliders, Friday night bar crawling with live music on the streets and plenty more to see, it's one of our must-see places we recommend to everyone!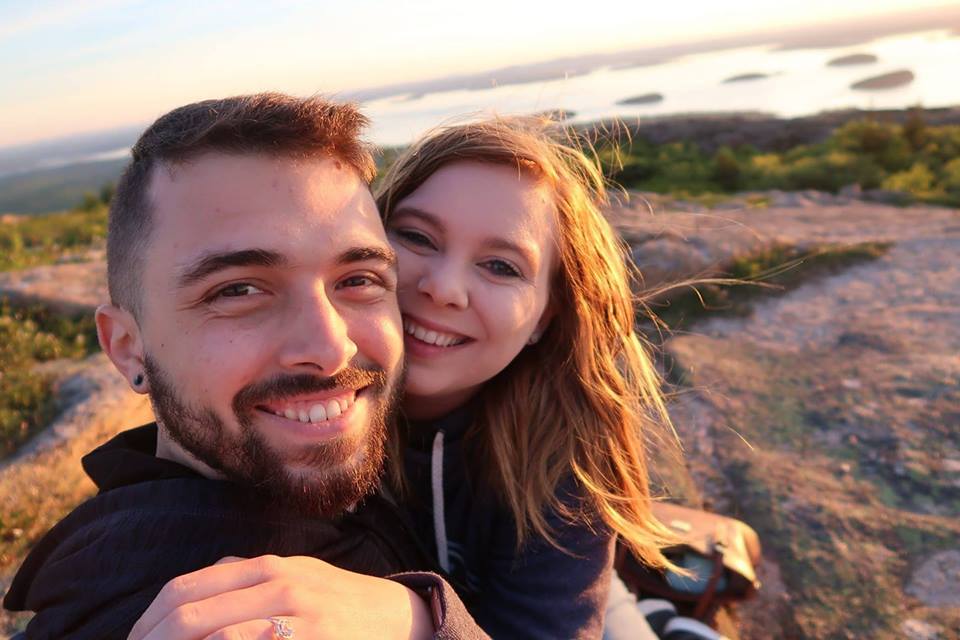 Recommended By: ​Bill and Kayla, ​The Wandering RV
​Bill and Kayla are the founders of the blog you're reading right now! We love teaching people about travel, particularly in RVs!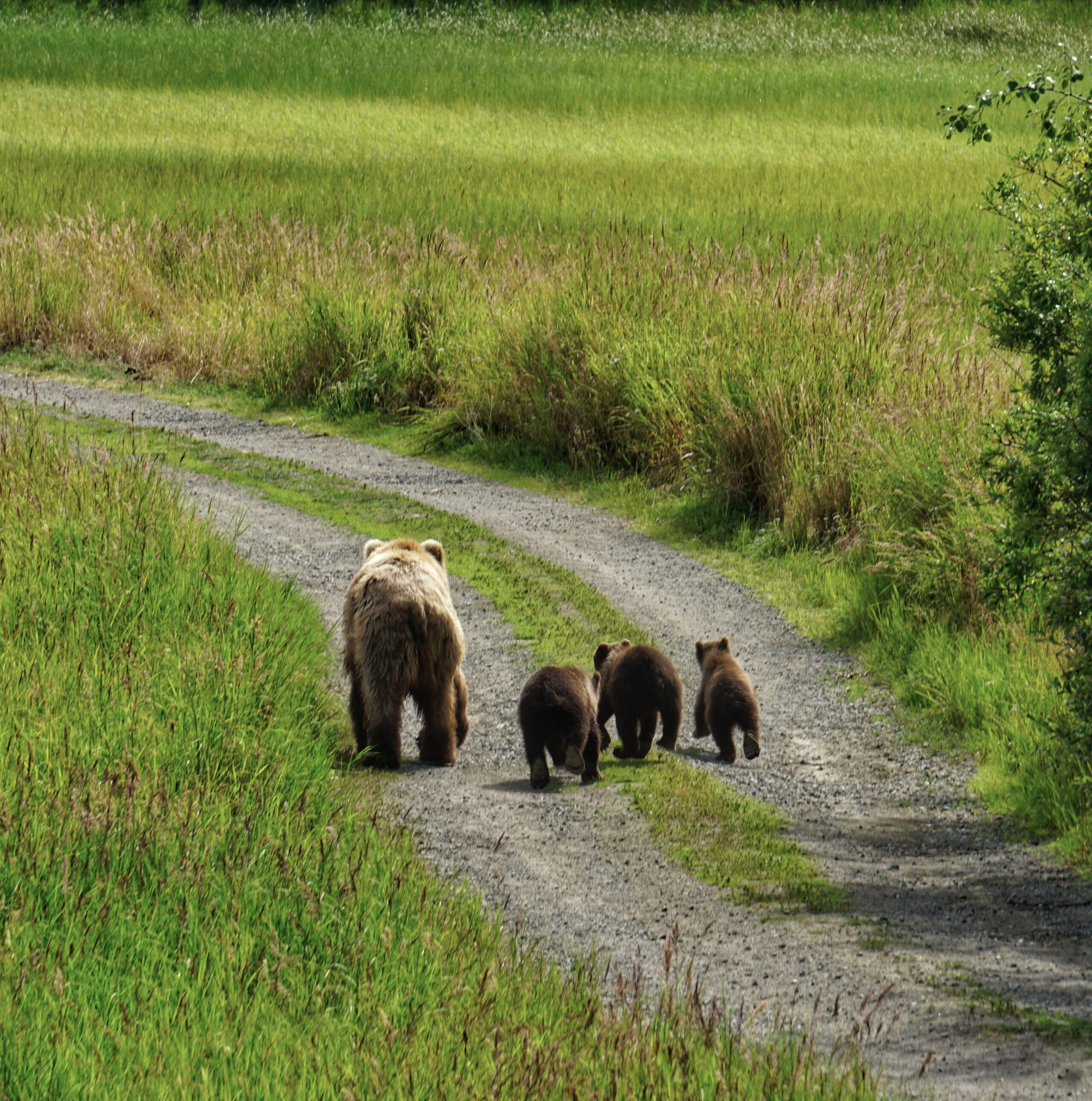 Alaska
My automatic answer to this question normally is Bangkok, because I lived there for 11 years and I think its the greatest place on the planet.
BUT, I have just returned from Alaska, not only was it my 50th State visited, it also was the most magical place I've ever visited.
Not sure if its because you are in a place that puts you very close to nature, or that the people are so nice and friendly, or that the views are some of the best you will ever see. Whatever the answer is, Alaska will change you, for the better.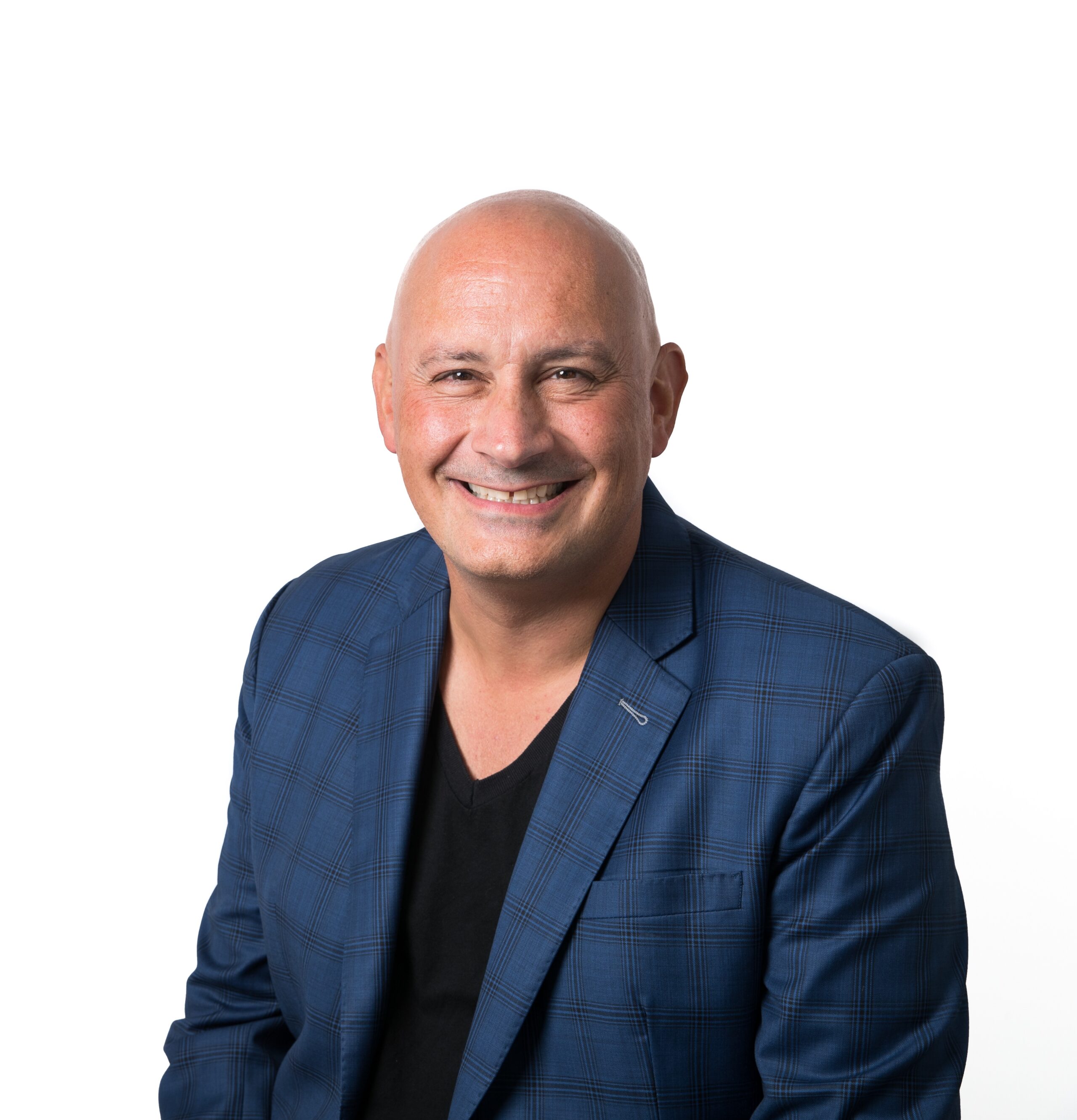 Recommended By: Scott Eddy, Mr. Scott Eddy
These days I travel full-time and my schedule is packed with marketing campaigns, consulting and public speaking engagements around the world. I also work every single day, never sit still and am rarely in the same time zone for more than a few days. But, I wouldn't want it any other way.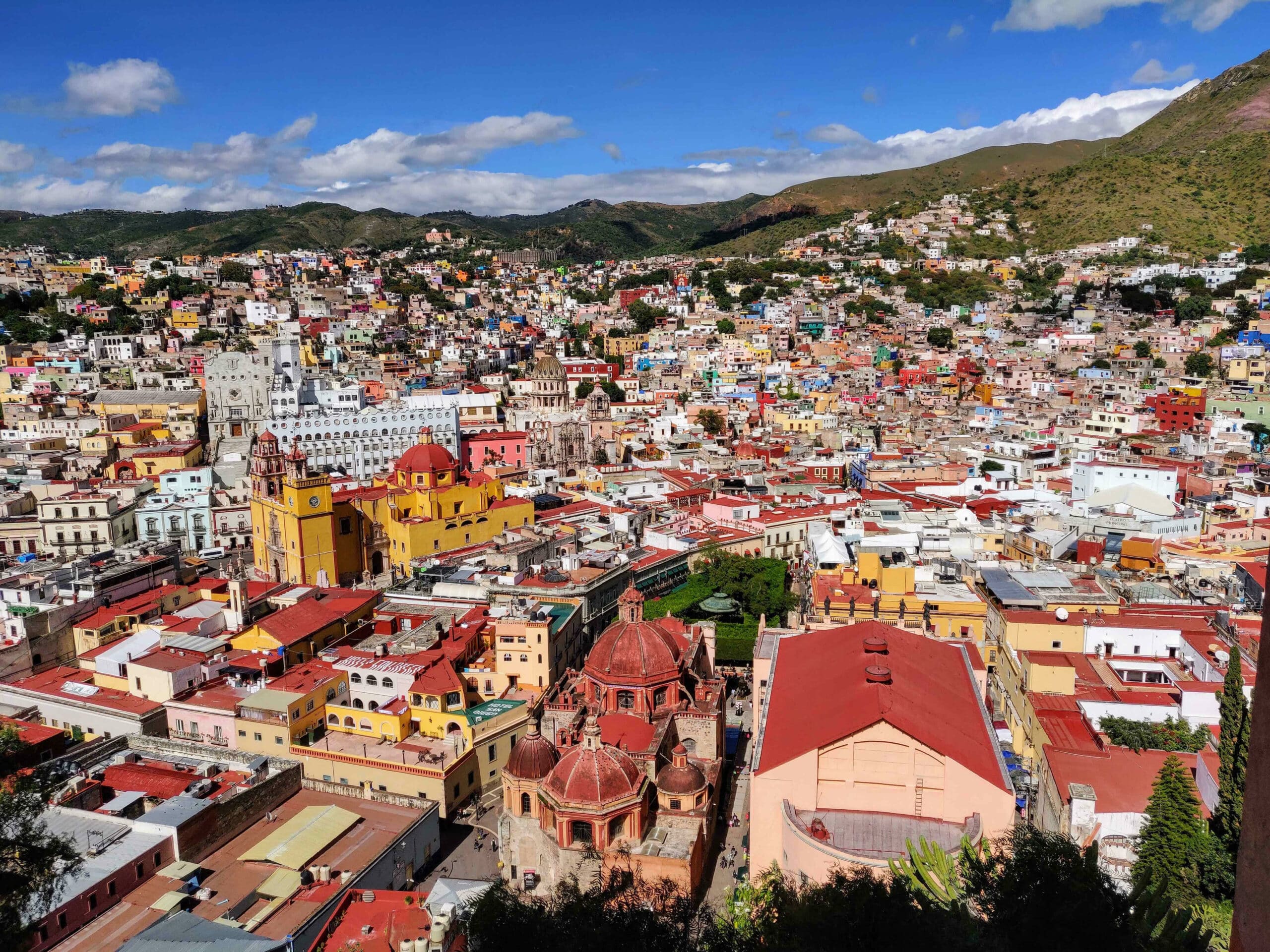 Guanajuato, Mexico
A list of the best places to travel must include Mexico! We love it because it's such a diverse country to roam around, from steamy jungles to cool mountaintops and world-class beaches. This all lends to great recreational pursuits. Mexico holds some amazing dive sites and snorkeling spots. There are plenty of cenotes and caves begging for exploration. Ancient ruins abound, adding to adventure. Plus, many of North America's highest mountain peaks and volcanos can be summited in Mexico. Yet what keeps drawing us back is Mexico's culture that is equally as beautiful as its landscapes. The delicious Mexican cuisine, the colorful traditions, and fun-filled fiestas deliver so much happiness within what we've found to be
such a friendly and welcoming country. Soaking in the vibrant local culture with some tacos, tequila, and mariachi, it's tough not to be in a good mood. Within easy reach to the US, Mexico is an all-too-convenient destination to travel to, whether taking a short flight or driving in by RV, as many people do. Personally, we love Mexico and completely vouch for it as one of the best places to travel.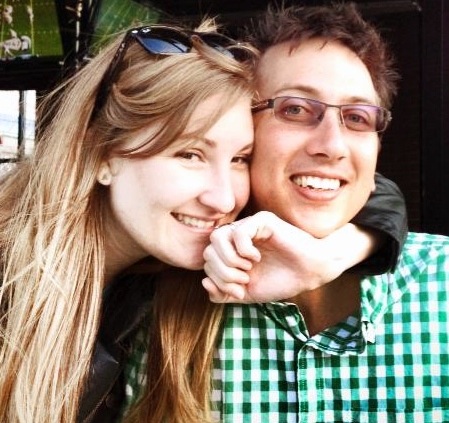 Recommended By: John Widmer, Roaming Around the World
Heather & John are the publishers of Roaming Around the World. They have been on a grand adventure, traveling around the globe for the past 6 years across 80+ countries.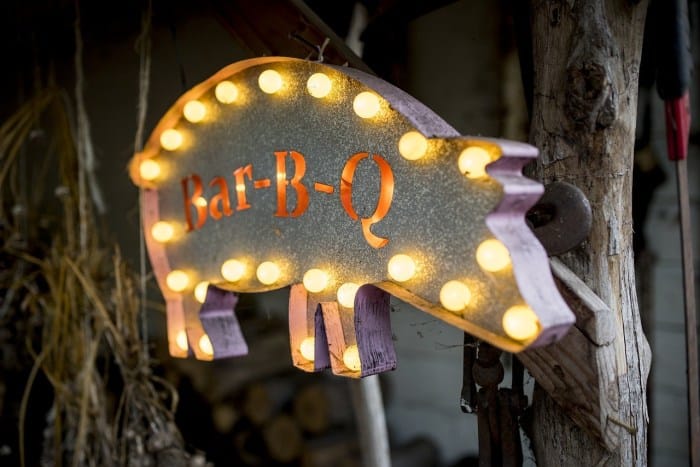 Kansas City & The American Midwest
The American Midwest is largely overlooked as a travel destination. And that's one of the reasons I love it so much. Not only is it full of amazing art and architecture, fascinating history, sensational scenery, and plenty of delicious places to eat, but it's also home to 65 million of the friendliest people you'll ever meet. The Midwest connects our nation from coast-to-coast where four major Interstate roads connect in Indianapolis, and it wears the crown as the Barbeque Capital of the World in Kansas City. The Midwest gave birth to 13 US presidents, countless celebrities, and many people who helped change the world, from Abraham Lincoln to Walt Disney. Whether you choose to fly in to "flyover country" or roll in via your RV, you're sure to be pleasantly surprised by all these less traveled states have to offer!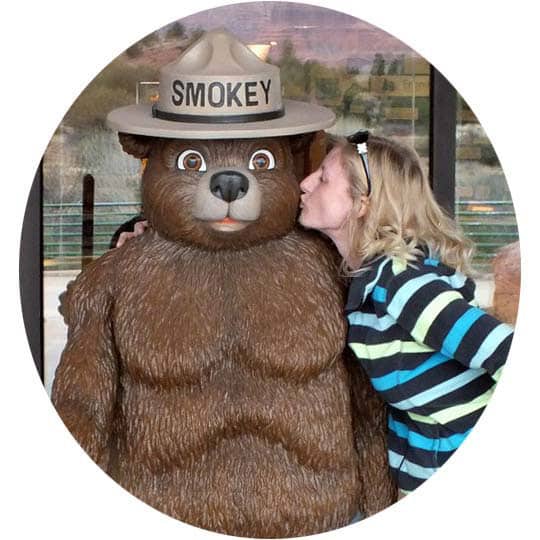 Recommended By: Sage Scott, Everyday Wanderer
After growing up living all over the United States and Europe, Sage Scott writes her travel blog with a midlife traveler's perspective from America's Heartland. Sage shares her experiences and provides helpful travel tips on her blog, Everyday Wanderer.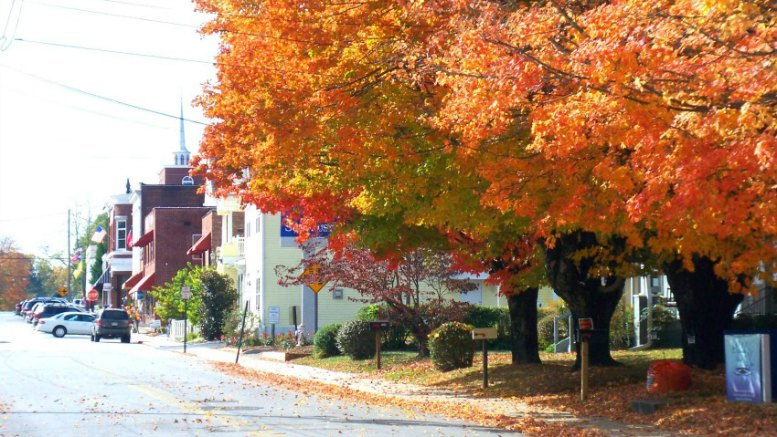 Blue Ridge, Northern Georgia Mountains
We've had exceptional vacations in Park City, Denver, and Yellowstone National Park. We see something new every time we visit New York City, and never tire of swimming off the Florida Keys. But still, I have to call home – Georgia – the best place to travel. You can kayak with alligators in the Okefenokee, bask in the sunshine along the barrier islands, spend a day at the world's largest aquarium in Atlanta…or take on my favorite stop: the North Georgia Mountains. Try Ellijay for superior wineries, or the area around Clayton for impeccable waterfalls…but, my heart lives in Blue Ridge. Ride in an open-air train to the state line; rent a pontoon boat and spend the day on Lake Blue Ridge; take a hike to Springer Mountain, the Southern-most terminus of the Appalachian Trail; or ride the white water like an Olympian. If you prefer a slower pace, fill the afternoon at the shops in Downtown Blue Ridge, like Canoe Fine Leathers, Oyster Bamboo Rods, whose handcrafted fly-fishing rods have been commissioned by US Presidents, or myriad art galleries. Georgia is truly a treasure, and Blue Ridge in the North Georgia Mountains is the shining gem.

Recommended By: Lesli Peterson, 365 Atlanta Traveler
Lesli made her way to Atlanta over 20 years ago, after living in Germany, Japan and six U.S. states. She relishes the discovery of obscure, offbeat and unwonted places, and she will chat up any willing stranger to uncover a new secret locale.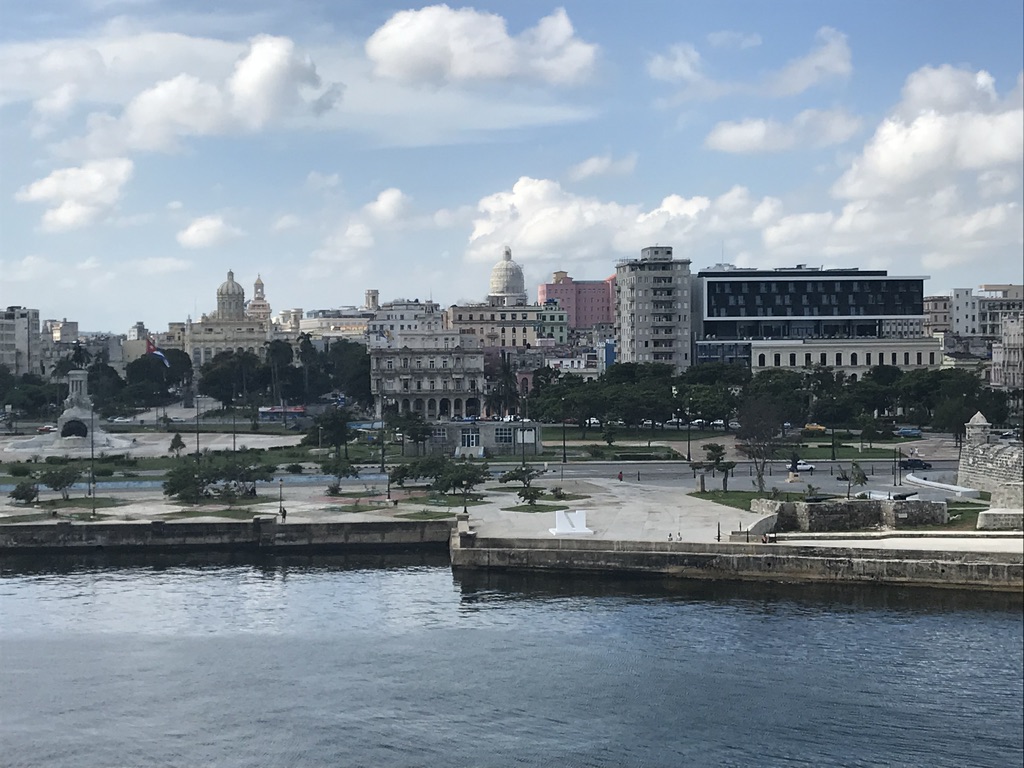 Havana, Cuba
Whether you are interested in music, architecture, the outdoors, or a beach vacation, Cuba has it all. In under an hour flight from many Florida airports, you travel back in time sixty years to a slower pace of life with classic American cars of every color imaginable parading past only punctuated by salsa and timba rhythms. I would start with Havana and then hit up the mini-Yosemite of Cuba, Viñales, which is an hour and a half drive from Havana. If you have already visited Havana, I would suggest the Oriente (East side) with visits to Santiago de Cuba and Baracoa. Over the last decade, I've traveled to Cuba over eighty times, leaving no stone unturned while researching my book, Cubicle to Cuba. It continues to fascinate me. Don't be fooled; Americans can legally travel to Cuba under the Support of the Cuban People category. NOW is the time to plan your adventure to Cuba.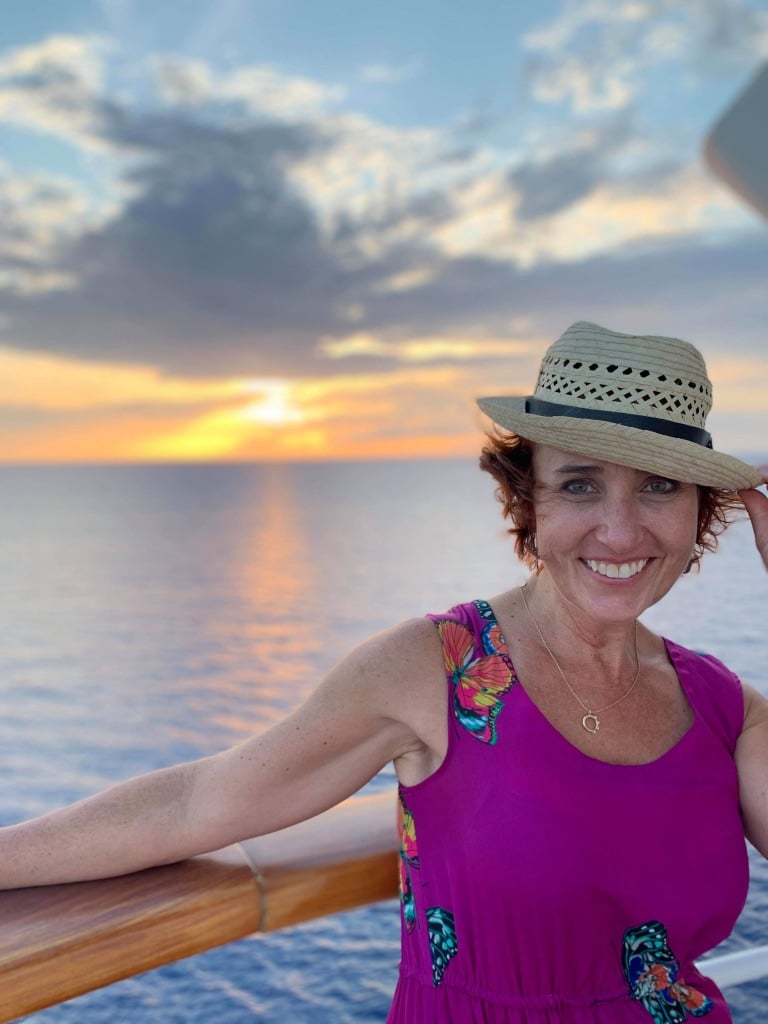 Recommended By: Heidi Siefkas, Heidi Siefkas
Heidi Siefkas is an author, speaker, and adventurer. Originally from small-town Wisconsin, Heidi hangs her hat in South Florida. However, as an adventurer, she's rarely home for long. The author of When All Balls Drop, With New Eyes, and Cubicle to Cuba, she has created the mantra Look Up and speaks to groups worldwide.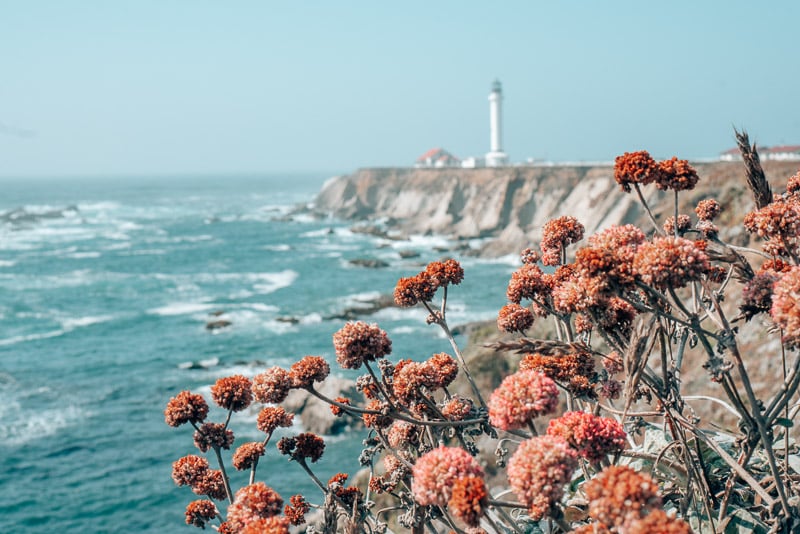 Highway One, California
The best place to travel is California! Whether you're driving an RV or just a regular car, California has some of the best road trips in the country – and the world, but hey, I'm biased. The best road trip in California is along Highway One. In between Los Angeles and San Francisco you'll find the Central Coast, a beautiful coastal stretch of California including the rolling hills of Big Sur, the kelp forests of Monterey, Paso Robles wine country, and adorable little beach towns like Morro Bay (which, incidentally, is where Jeremy grew up!) Continue up north after you hit San Francisco and you'll be rewarded with stunning coastal fog rolling in over Point Reyes, Fort Bragg, and Mendocino!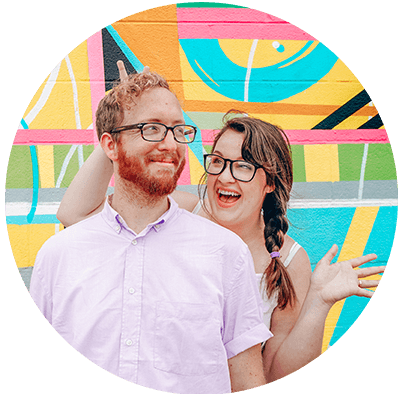 Recommended By: Lia & Jeremy, Practical Wanderlust
Practical Wanderlust is a travel blog written by Lia & Jeremy, aka Liaremy. We got married in May of 2016, and then we quit our jobs, sold our stuff, and left for a year-long honeymoon.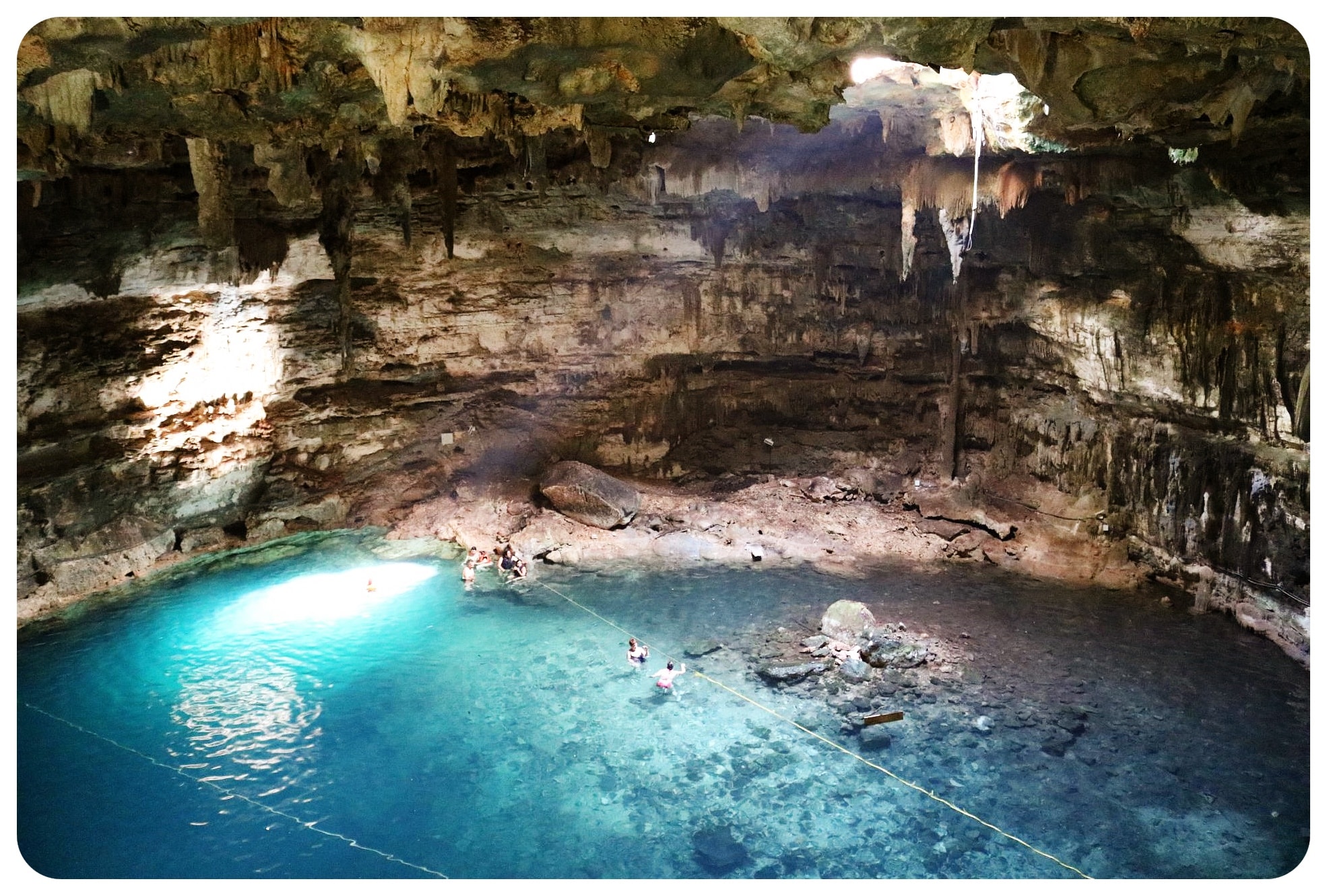 Yucatan Peninsula, Mexico
One of my favorite places to travel is Mexico's Yucatan peninsula. For me, this part of Mexico has everything that I love about the country: pristine beaches and crystal clear Caribbean waters, beautiful Spanish-colonial towns with pastel-colored houses, plenty of ancient Maya ruins, fantastic food and hundreds of cenotes – cave-like underwater sinkholes in which you can swim. Because the peninsula is compact, you can see a lot in a short time, and the roads are good and easy to navigate, which makes it a great destination for a road trip. An added bonus is that everything is cheap, and with an exchange rate of almost 20 Pesos to the US Dollars, it is a great destination for budget travelers.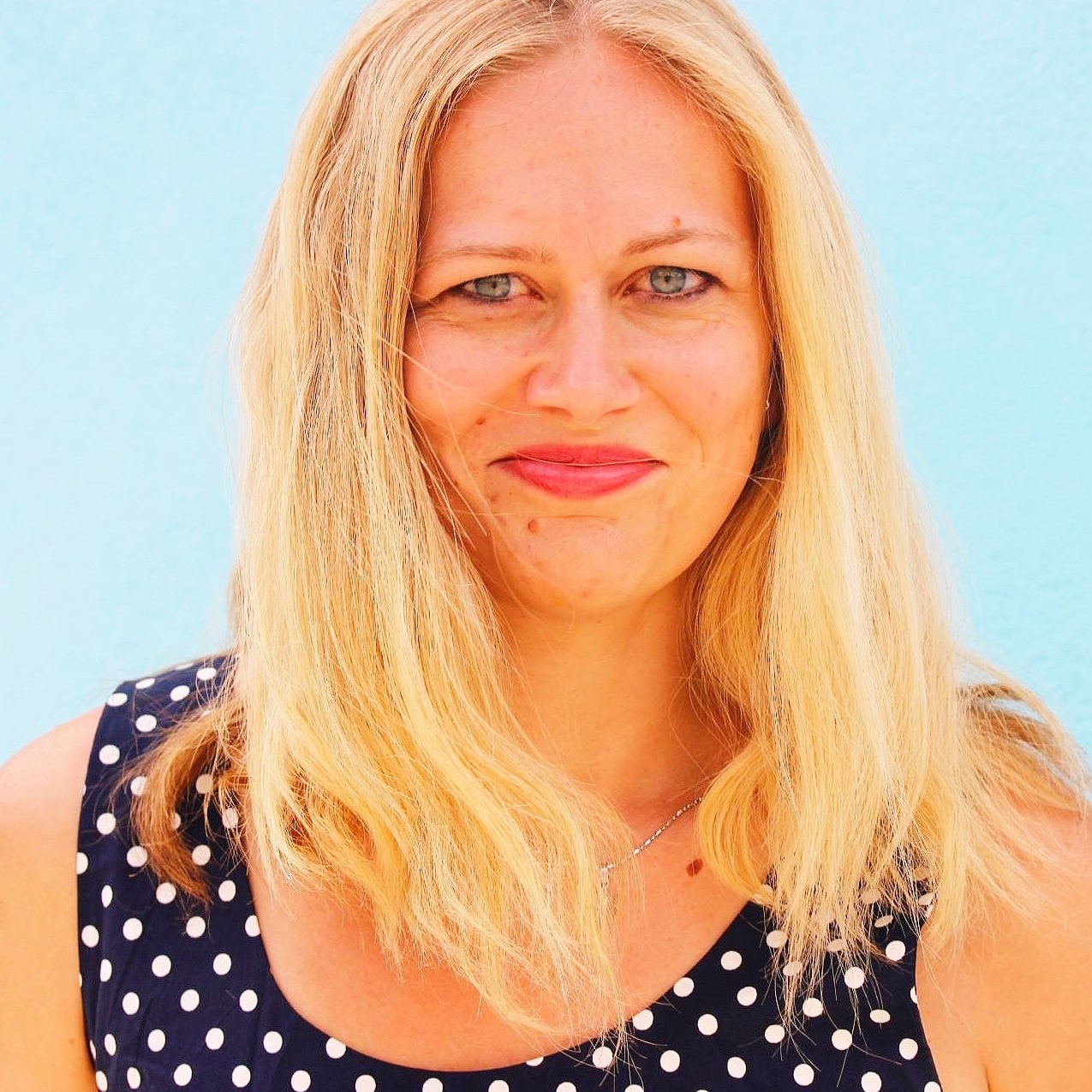 Recommended By: Dani, GlobetrotterGirls
Dani's travels went from a one-year planned trip which turned into a voyage without an end date. She shares her favorite locations, tips, and travel advice on GlobetrotterGirls.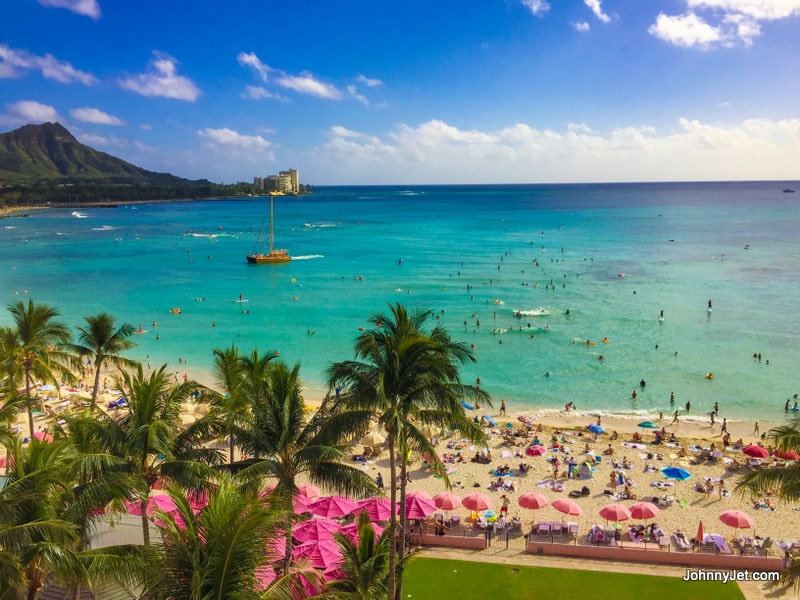 Hawaii
My favorite place to travel with my family is Hawaii! We've been going every New Year's Eve to ring in the New Year and it's become a family tradition.
We just love everything about Hawaii… the weather, views, ocean, people, food, traditions and their laidback lifestyle.
I've been to the islands over a two dozen times and can't wait to go back.

Recommended By: Johnny, Johnny Jet
Those who contribute to Johnny Jet share my vision—and I share theirs. Together, all of us get the inside scoop on how to do travel—and how do it economically, comfortably, efficiently, and with plenty of style.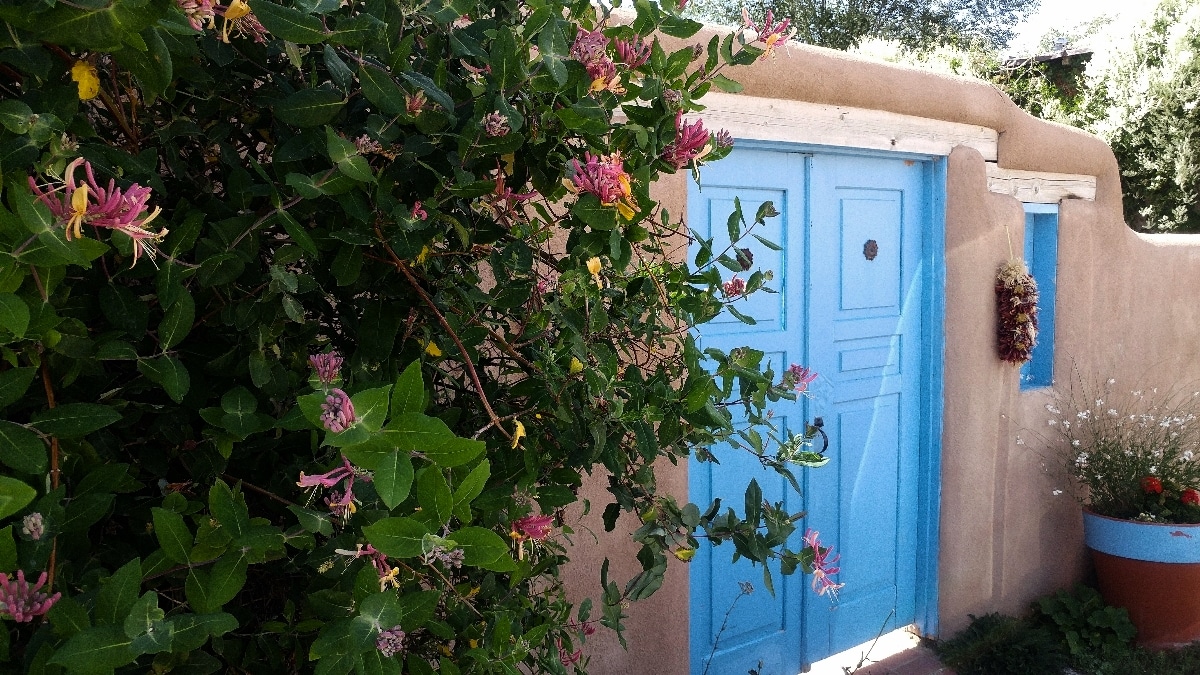 Taos, New Mexico
I love traveling in New Mexico. While Albuquerque feels "big city," and Santa Fe feels somewhat "glamorous," Taos feels "quaint and earthy." Taos is small enough to be able to cover a lot of territory and see so many different things in just one day. Yet it's so varied, you can have an amazing experience out in nature, take in rich culture, and feast on authentic cuisine, all in one visit. It's easy to take it all in. Plus, it's very walkable so you can park once and make the most of your day(s) on foot. Here's what we wrote about a recent visit to Taos.

Recommended By: Courtney, Real Food Traveler
Rreal Food Traveler is about all that's authentic and true about the places we travel. It's about the people, the adventures, the accommodations, and the products that make different parts of the world unique and special.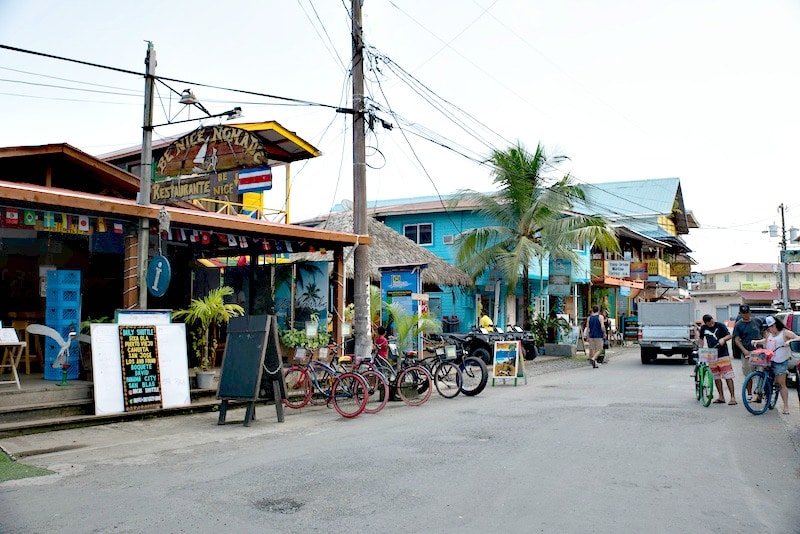 Panama
I'd definitely have to say Panama. While cosmopolitan Panama City has enough to keep travelers entertained, from the mix of skyscrapers and colonial architecture to the nightlife to the historic Panama Canal, you can easily head outside the city for unique outdoor adventures. I loved island hopping and staying at a sustainable chocolate farm in Bocas del Toro, as well as hiking the cloud forest trails of Boquete. In El Valle de Antón, sleeping and trekking in an extinct volcano crater. Oh, and make sure to try Sancocho, a typical chicken stew flavored with culantro (not cilantro!) while in the country. Yum!"

Recommended By: Jessica Festa, Jessie on a Journey
Jessie on a Journey is a solo female and offbeat travel blog. Jessie's to inspire you to live your best life through travel, as well as take your trips #BeyondTheGuidebook for active exploration, unexpected adventures and transformative travel experiences.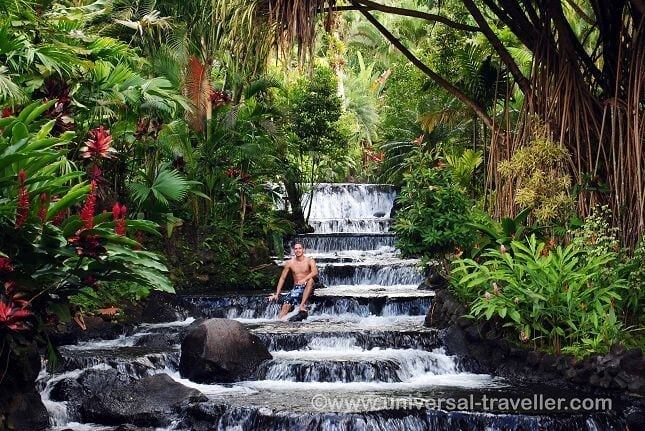 Costa Rica
One of my favorite travel destinations is Costa Rica. It is such a small country, you can get almost everywhere from the capital city San José within only a few hours, but still has so many different places to offer. From beautiful Caribbean Beaches around Puerto Viejo, to volcanos and Hot Springs, to Manuel Antonio, one of the most biodiverse national parks on earth, to the cloud forest in Monteverde. The best is that Costa Rica is not yet overcrowded and instead of big hotel complexes Costa Rica features mainly small, environmental friendly accommodations.

Recommended By: Tim Kroeger, Universal Traveller
Tim Kroeger wants to inspire luxury adventure travelers to get out and explore the world by providing detailed information on a range of international destinations.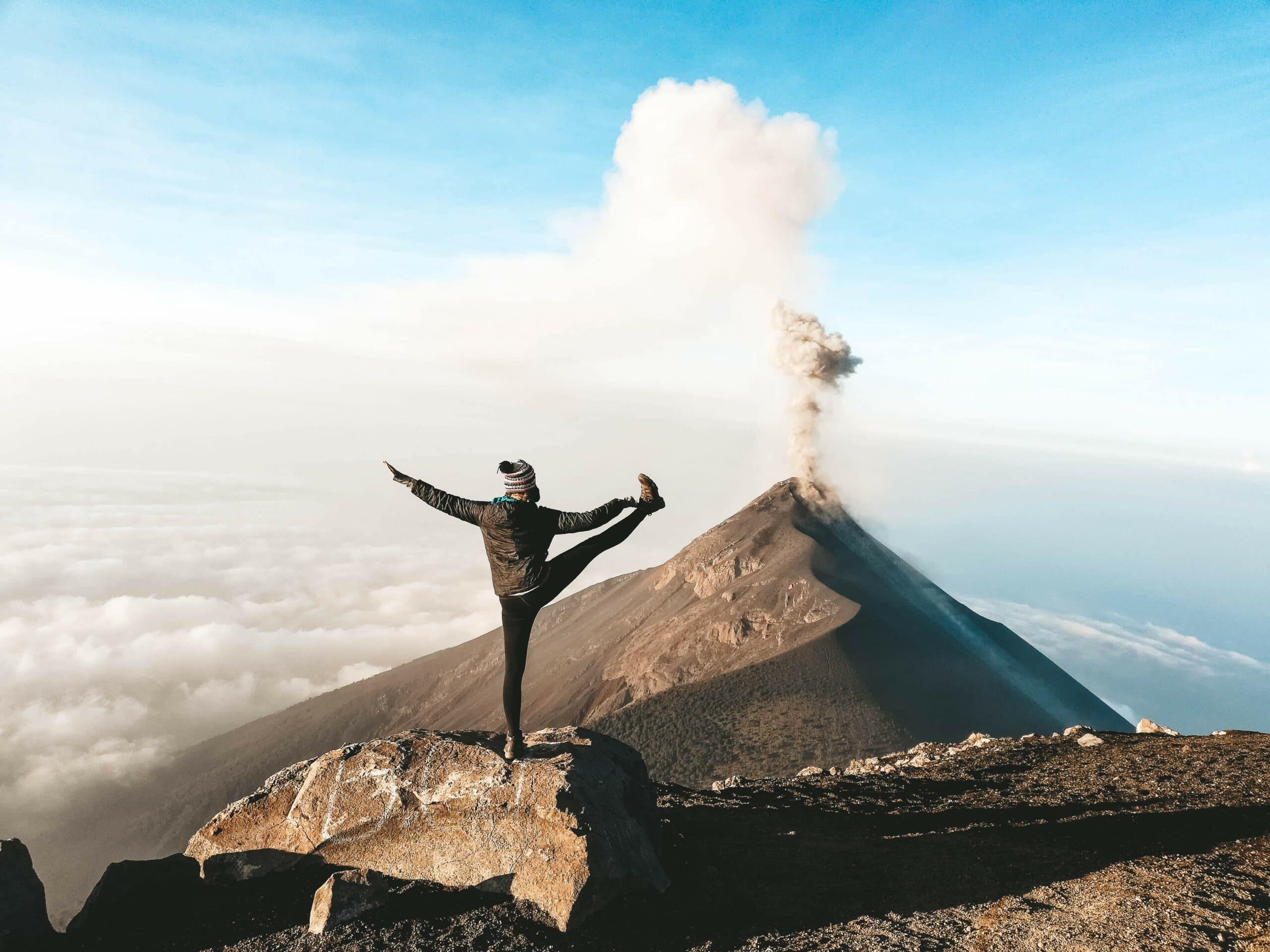 Guatemala
The best place to travel to if you are looking for adventure is Guatemala. It was never on my list, and I only ever planned to stay there for a few weeks to learn Spanish as it is so cheap to learn there. But my 3 weeks stop off turned in to 9 months, Guatemala captured my heart like no other place in the world has. Whether it's the friendly people, the fresh produce, or the adventure you will find around every corner, in Guatemala, there really is something for everyone. Don't miss hiking a volcano or two, kayaking in Lake Atitlan, and taking a boat trip down the Rio Dulce.

Recommended By: Claire Summers, Claire's Itchy Feet
Claire Summers is a travel addict and Digital Nomad currently based in Mexico. At 34 she sold all of her worldly possessions that wouldn't fit into 3 boxes or her backpack and hit the road. She is the co-founder ofgoodgirlscreative.com and writes about her travels and nomadic lifestyle on her blog Claire's Itchy Feet www.clairesitchyfeet.com.
Best Places to Visit For Hiking
If you're looking to check out some gorgeous scenery on your trip, these are our recommendations for hiking vacations.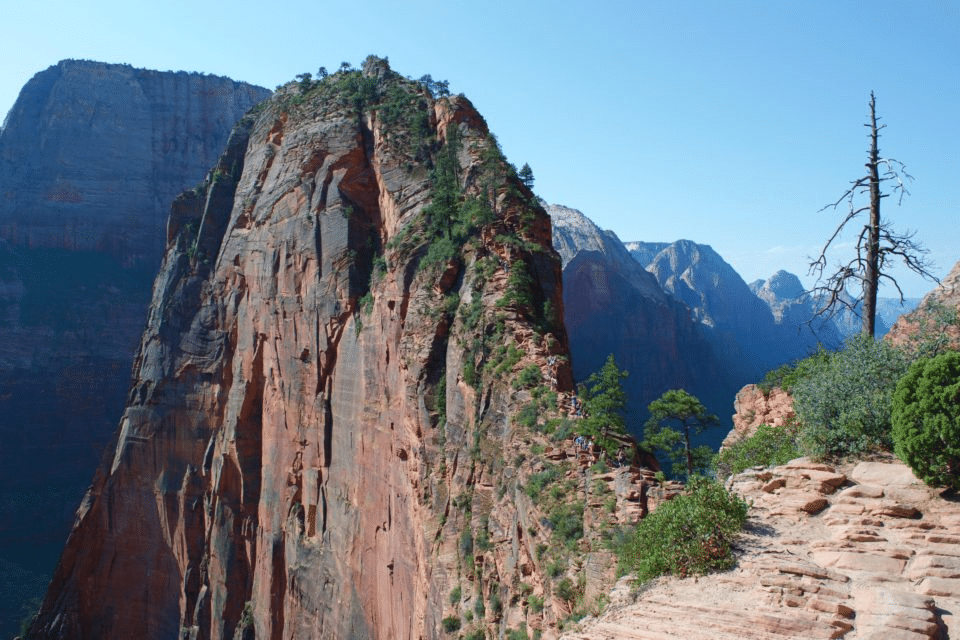 Zion National Park, United States
America has the oldest and, in my opinion, most amazing national parks in the world! If I had to pick one trail and one park, I would say Angels Landing in Zion. It's just long enough to get your blood pumping but man o man the views on the final half mile. You're walking along a narrow ridge line, often times holding onto a chain railing, with 2000′ cliffs dropping off beside you. You get to experience the power of nature and find your ability to explore it. I wouldn't say conquering nature, but definitely reaching a compromise.

Recommended By: Ed and Jennifer Coleman, Coleman Concierge
Ed and Jennifer are dedicated to choosing a life of fun and adventure worthy of sharing. Ed and Jennifer strive to offer practical tips and advice that will inspire everyone to expand their comfort zone and to explore the world around them.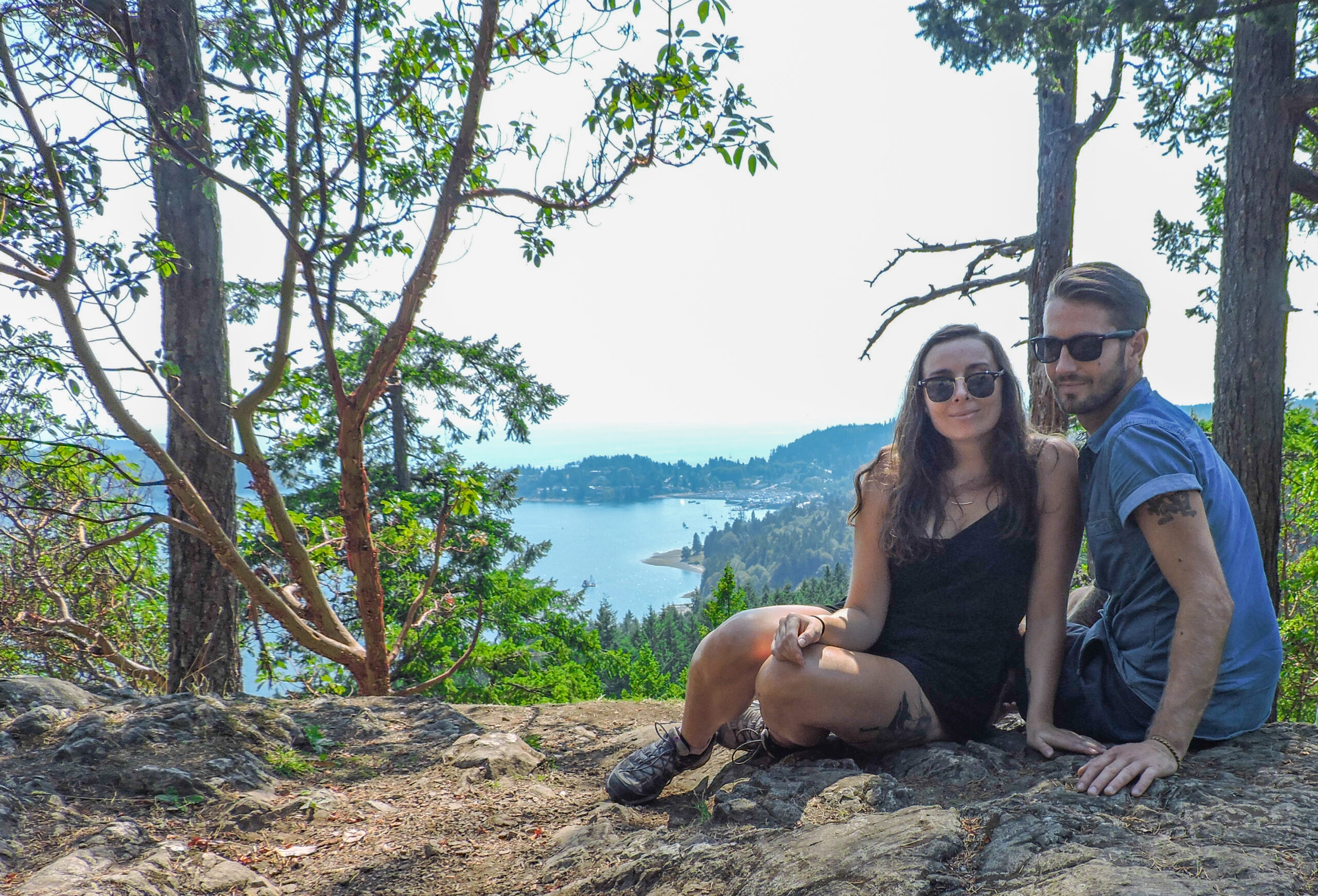 BC's Sunshine Coast, Canada
Hike, bike and swim in lakes in British Columbia's Sunshine Coast. A lesser-known Canadian destination only forty minutes by ferry from Vancouver, this laid-back location is perfect for outdoor lovers. There is also a number of craft beer breweries in Gibsons and eateries in Sechelt for the foodies. Head to the tip to see Skookumchuck Narrows aka Sechelt rapids go off twice per day or take a boat ride around Pender Harbour to see how the other half live.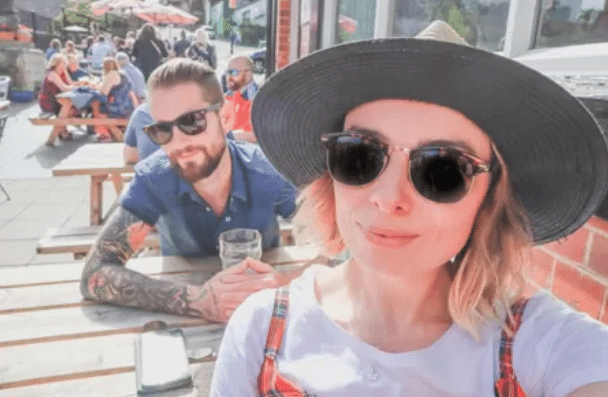 Recommended By: Gemma + Craig Armit, Two Scots Abroad
At Two Scots Abroad, we pride ourselves on creating ridiculously useful travel guides and packing lists to get you moving from armchair to airport.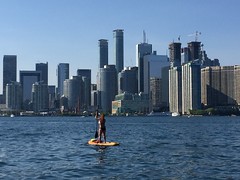 Canada
For those who love a mix of food, culture and above all the Great Outdoors, I don't think you can beat Canada. This Canadian cities I've visited like Victoria, Ontario and Montreal are vibrant and packed with things to do, while the National and State Parks give you a taste of wilderness adventure with hiking and kayaking. Above all Canada is a fantastic destination if you enjoy a road trip or want to see how an RV holiday will suit you, with wide open roads and lots to see along the way.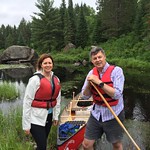 Recommended By: Heather, Heather On Her Travels
Hi, I'm Heather, an award winning travel blogger based in Bristol, UK. This is where you'll find travel inspiration for the 50+ traveller looking for an authentic travel experience with a little luxury.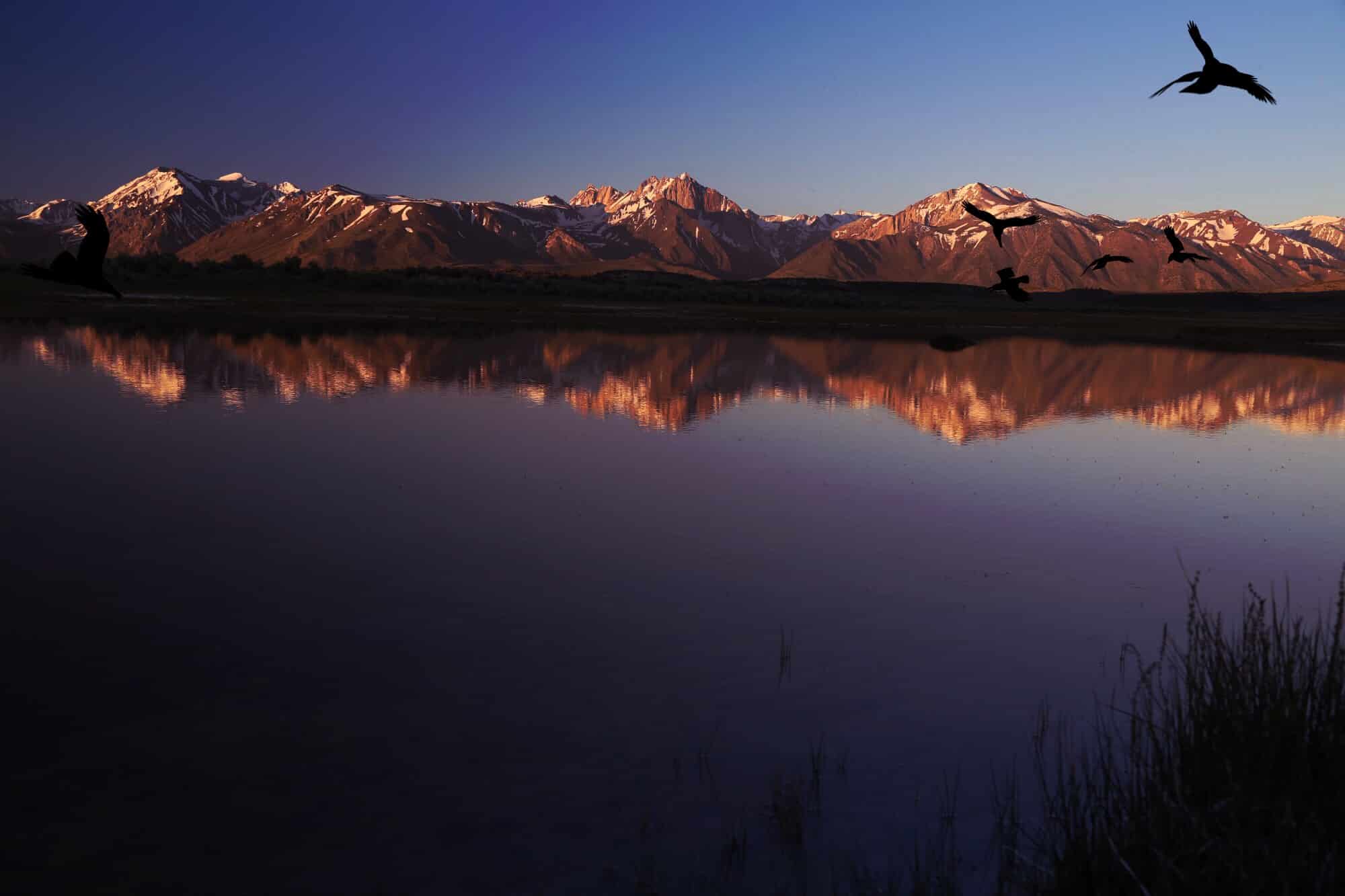 Eastern Sierra Nevada, California
I take great pleasure in visiting the great Eastern Sierra Nevada Mountains in California. Nowhere in California does the west feel more alive then in the Owens Valley. These are the quintessential landscapes that drew pioneers to this part of the country. With a dramatic backdrop of the state's most impressive mountains guiding one up and down the great 395, one is never far from inspiration. If there was one small town we would live in at least seasonally, based on the perspective cultivated from years of travel around the world it would be Independence or Lone Pine. And perhaps it would be in Mary Austin's old home.

Recommended By: Dave Levart, Dave's Travel Corner
Over the past 20+ years, the core focus of Dave's Travel Corner has been promoting experiential travel; our readers are actively interested in a wide range of travel & lifestyle experiences across a variety of budgets.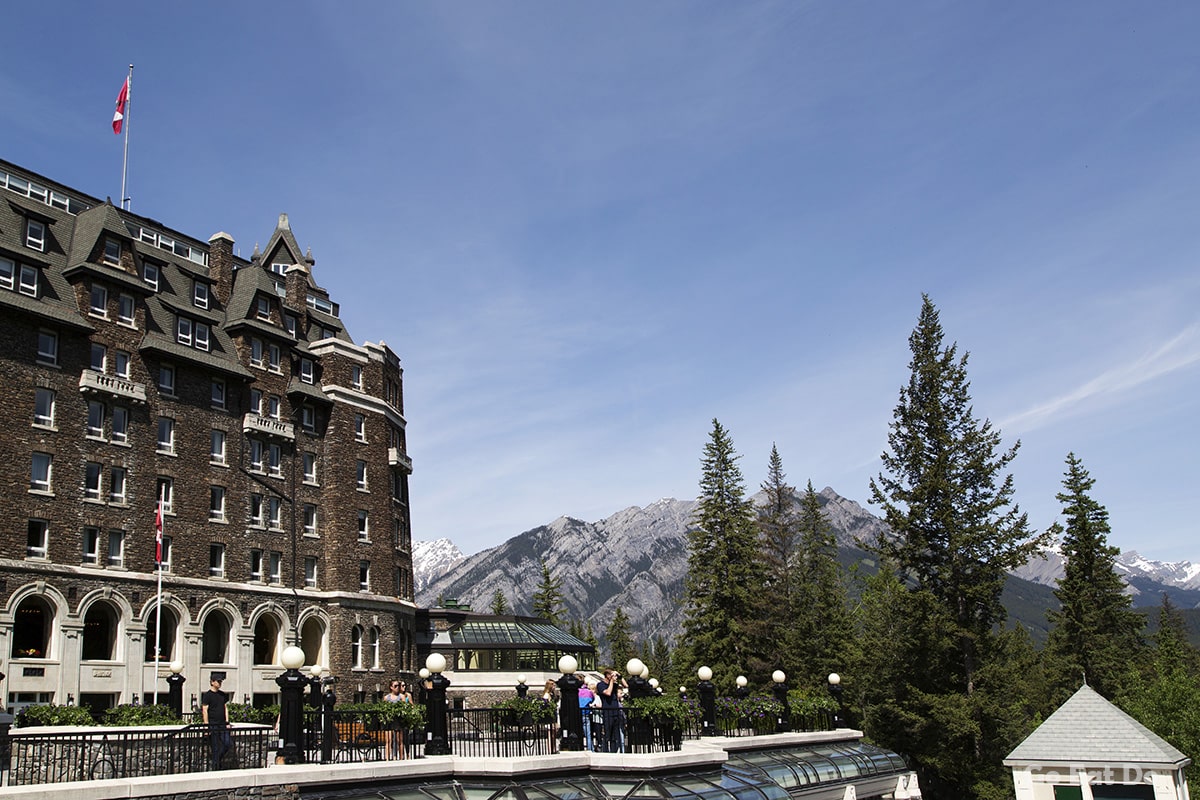 Banff, Canada
Banff in Alberta, Canada, is a fantastic place to visit. Very few destinations are as scenic to drive towards. Seeing the view of the jagged peaks of the Canadian Rockies while driving from Calgary, along the Trans-Canada Highway is magnificent.Banff is a picturesque small town and has a buzz both in summer and wintertime. Part of the reason is it's a gateway to outstanding winter sports venues such as Sunshine Village and Lake Louise, which are popular for walking and cycling in summer. The town is easy to explore on foot. Many of the buildings within Banff remind me of the Alpine chalets of Switzerland. The Buffalo Nations Luxton Museum gives some insights into the First Nations heritage of the area. Banff Park Museum National Historic Site is worth visiting to gain an overview of the wildlife that lives in the national park, which is Canada's oldest. The view from the Banff Gondola and the observation deck at its top provide impressive views over the town and surrounding mountains.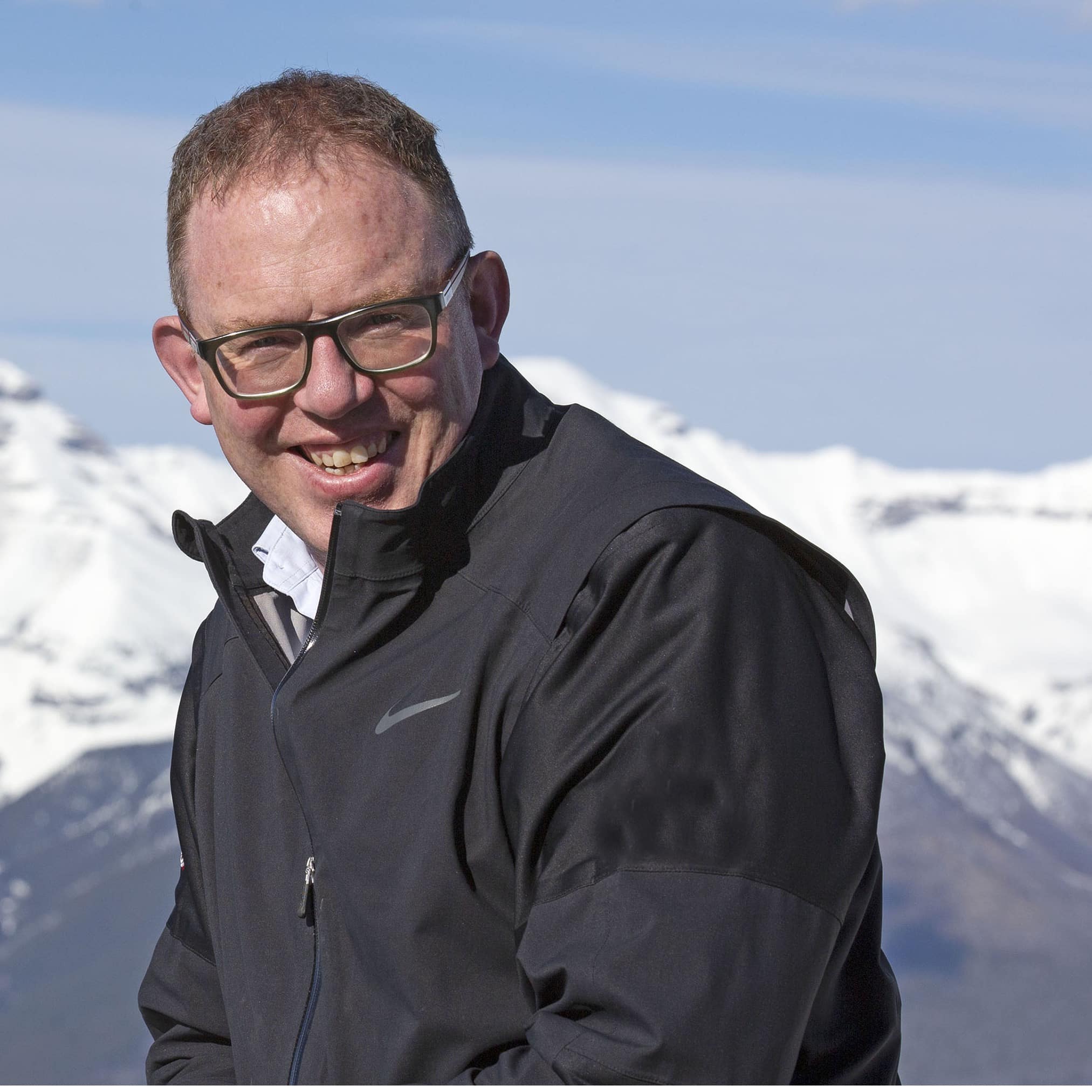 Recommended By: Stuart Forster, Go Eat Do
Go Eat Do is by the travel writer Stuart Forster, who was shortlisted for the Travel Blogger of the Year award at the 2017 Travel Media Awards. He was named Journalist of the Year at the Holland Press Awards in 2015, 2016, and 2019.

Also Recommended By: Kelly Beasley, Camp Addict
Our mission is to create the most complete RVing product guides available on the internet. We also review RV products to help you choose what will work the best for you.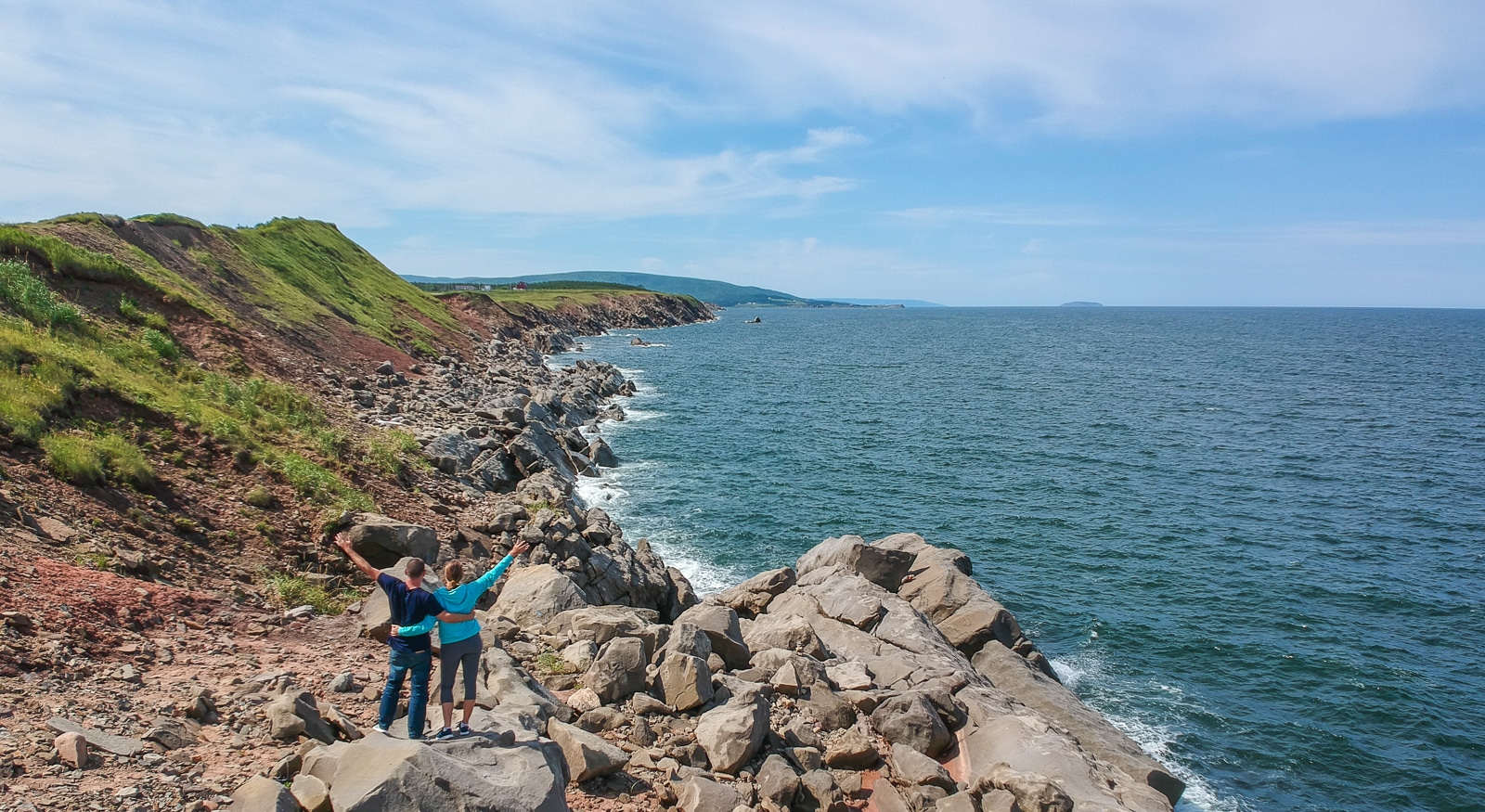 Nova Scotia, Canada
We recently had the opportunity to explore more of our home country of Canada. Being on the road for 11 years and having only seen 2 provinces is pretty pathetic! So, we went back on a 15-day road trip around the province of Nova Scotia – which is on the east coast of Canada. There are so many places to visit in Nova Scotia. Here you'll find the beautiful Cabot Trail, fishing villages, wine country, National
Parks, and some of the best seafood we've had anywhere! This is a great place to do some road-tripping.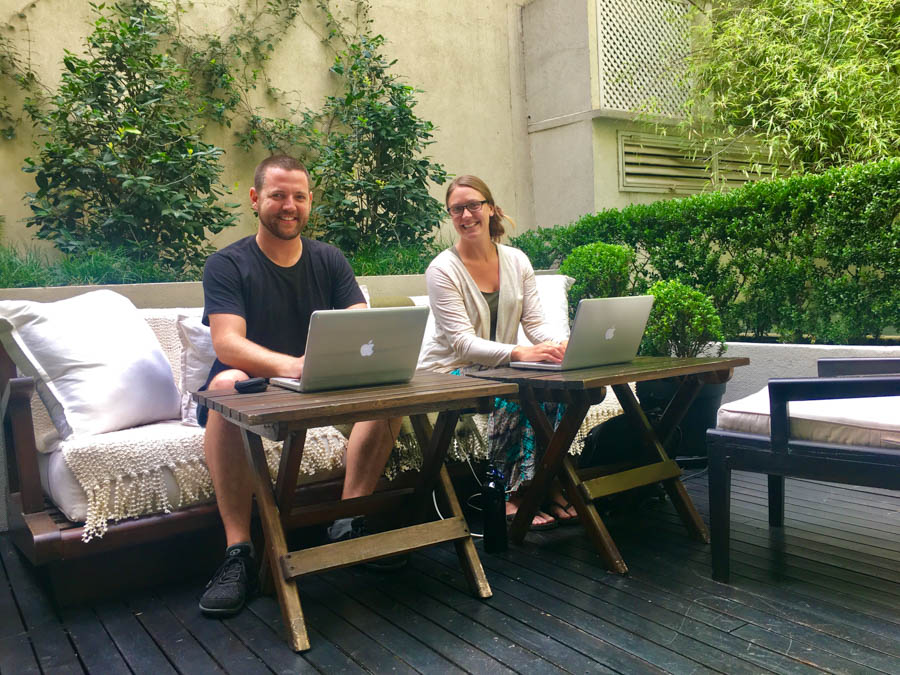 Recommended By: Dariece, Goats On the Road
We love this new lifestyle so much that we started this blog so that we can share it with others. That is why we put ALL of our best money-making tips, travel hacks and inspiration on this blog to show you that this kind of life is possible.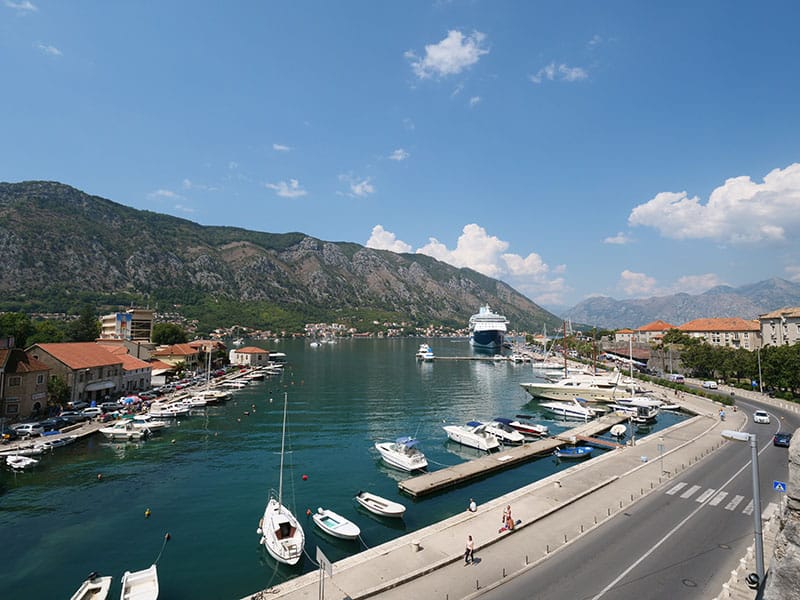 Montenegro
Montenegro should be top of every traveller's list as it's a real hidden gem. The country is good value for money yet the scenery is spectacular. Adrenaline junkies can try out the zipline over the deepest canyon in Europe, over the Tara River. We recommend staying in Kotor, a UNESCO World Heritage Site which is a great base for exploring the surrounding area.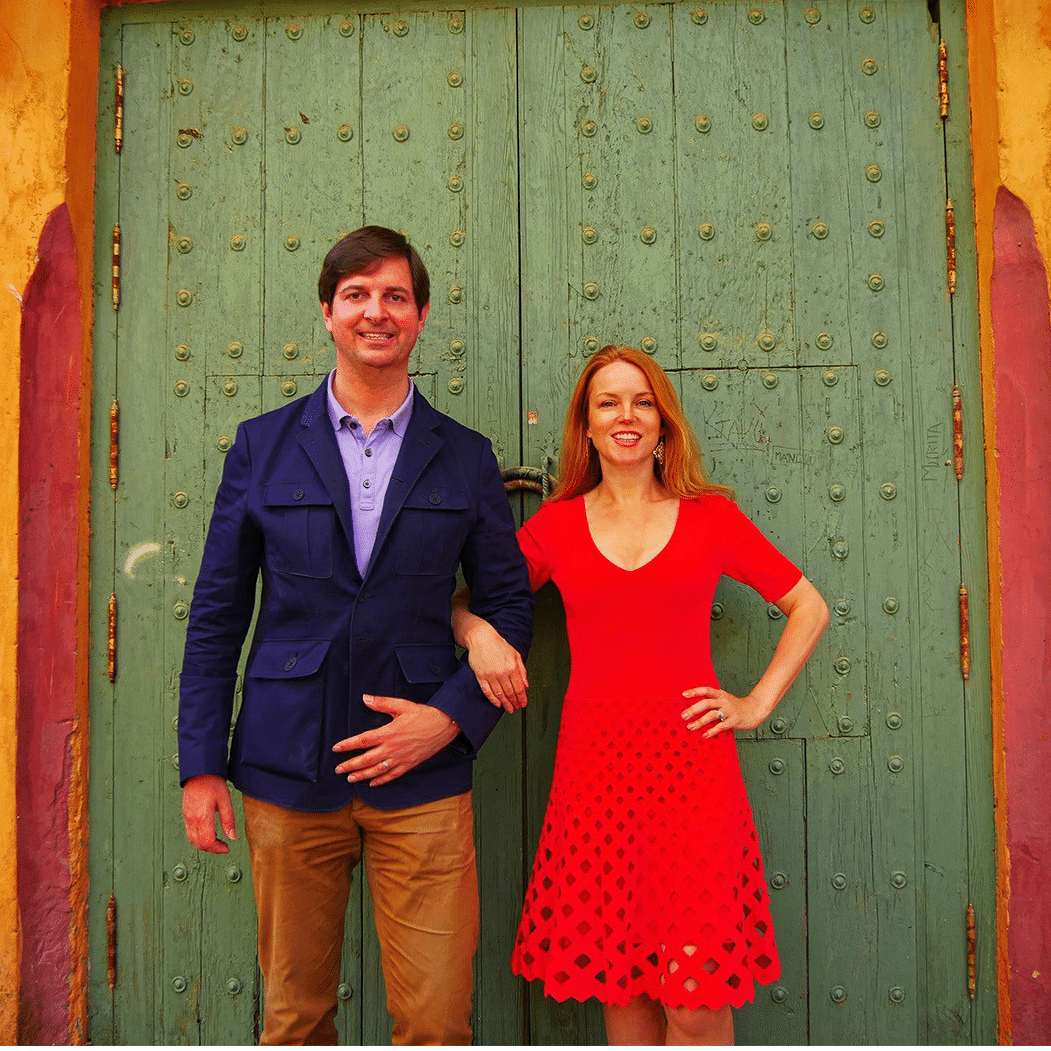 Recommended By: Suze and Paul, Luxury Columnist
Suze and Paul aim to help everyone experience a little luxury in their lives.More than just a luxury travel blog, Luxury Columnist is also a luxury fashion blog and London blog rolled into one with a sprinkling of photography thrown in.
Best Places to Go for a Beach Vacation
Wanting to enjoy the warm water and work on your tan? These spots are perfect for a beach vacation.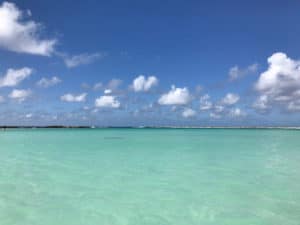 Aruba
One of the best places to travel this year is the Dutch Caribbean island of Aruba. Not only are its beautiful beaches free of the sargassum seaweed plaguing other regions of the Caribbean from Cancun to Barbados but it's got a fantastic food scene.
Visitors can enjoy a distinctive cuisine that merges Caribbean, Papiamento (Creole) and Dutch influences in marvellous ways as well as enjoy the island's wealth of free things to do in a safe and welcoming atmosphere.

Recommended By: Michele Peterson, A Taste for Travel
Dividing her time between Toronto, Mexico and Guatemala (or the nearest tropical beach), Michele Peterson is an award-winning writer, editor and publisher who specializes in travel, cuisine and luxury lifestyles.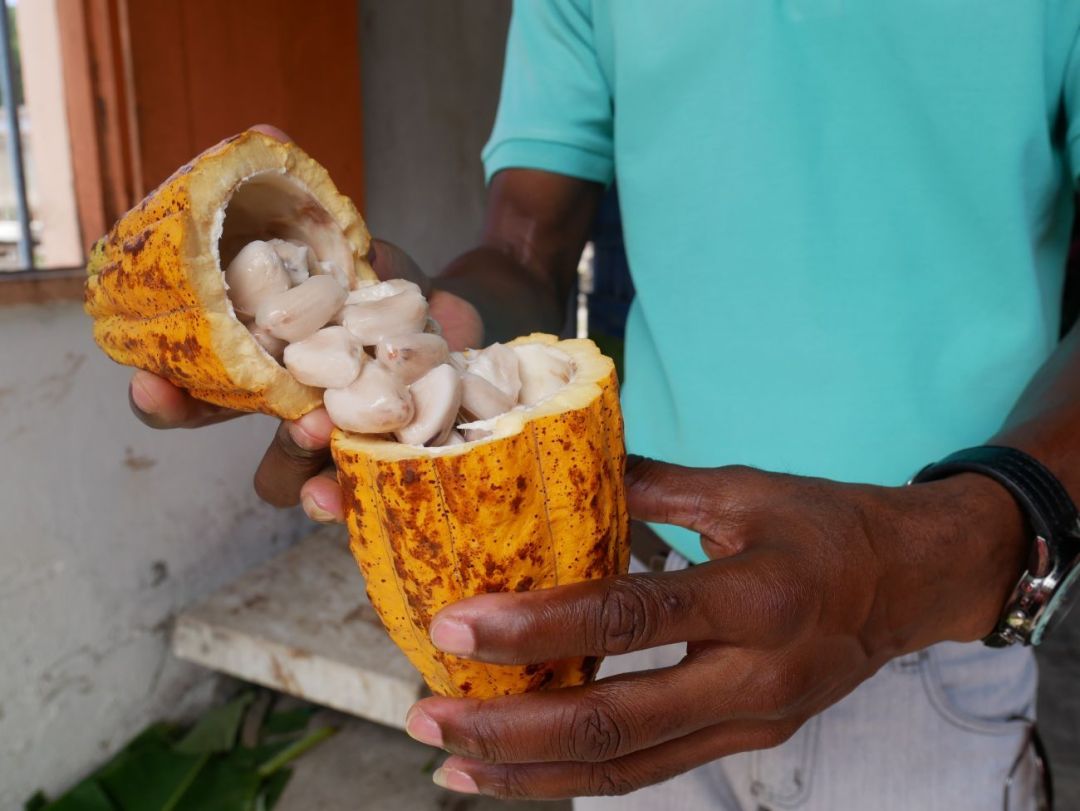 Grenada
My favorite destination is Grenada. Characterized by varied terrain – from rugged mountains to white sand, palm-fringed beaches – Grenada is tri-island country in the eastern Caribbean, together with sister islands, Carriacou and Petite Martinique. The world's largest exporter of nutmeg behind Indonesia, Grenada is also known for its exotic spices, including its flourishing cacao industry and Grenada Chocolate Festival. The local food and drink ranges from cheap, local hot spots serving the likes of fried chicken, rotis and lambi (conch), to gourmet restaurants dishing up the finest Caribbean and global cuisine you could desire.

Recommended By: Kacie, The Rare Welsh Bit
Established in 2010, The Rare Welsh Bit is an award-winning food and travel blog with a focus on culinary travel and sight-seeing, from Cardiff to the Caribbean. The blog features popular attractions, accommodation, transport, local cuisine and events in various worldwide destinations.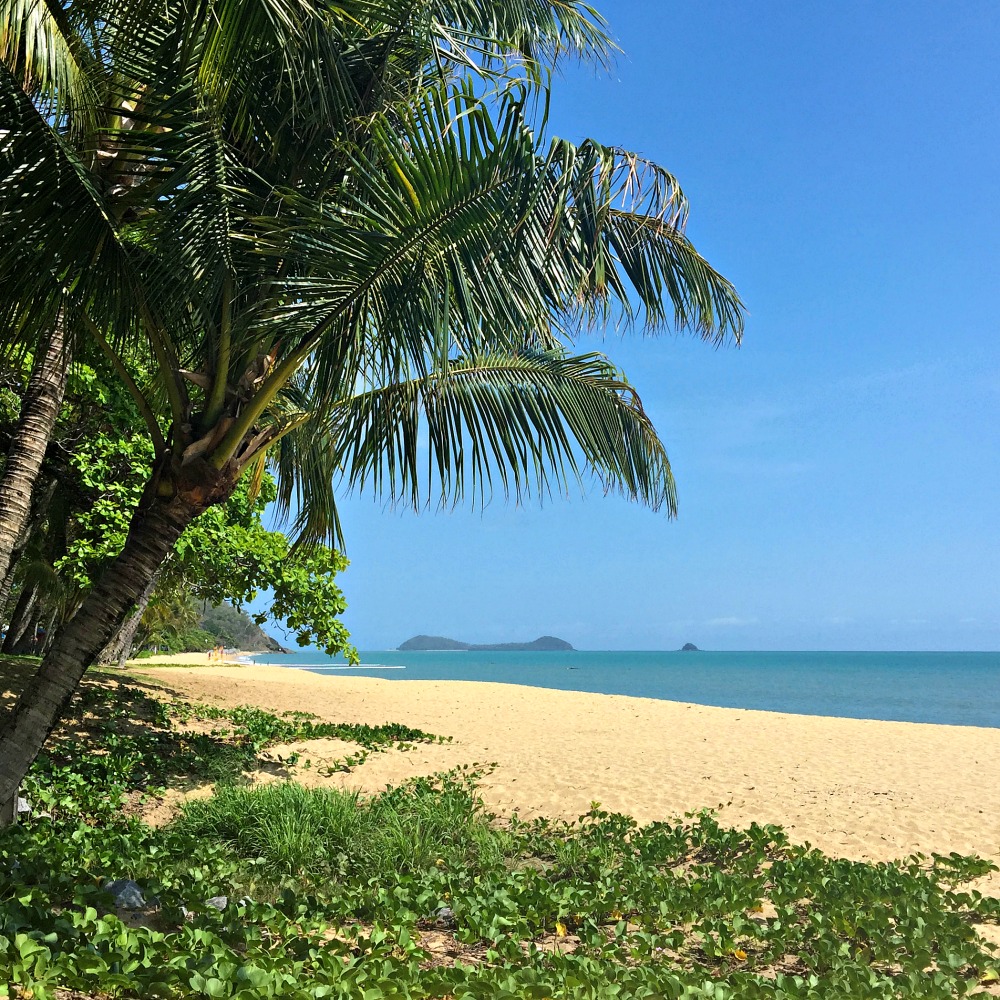 Tropical North Queensland, Australia
With stunning beaches, a fascinating red centre and delightfully unique wildlife, Australia is a great holiday destination. This is especially so in 2020, while the Aussie Dollar is at a 10 year low against the US Dollar. By flying within Australia, you can achieve a fun two-week itinerary including Melbourne's restaurants and art scene, Sydney's harbour, beaches and nightlife plus the Great Barrier Reef, beaches and islands of Tropical North Queensland.

Recommended By: Jan, Budget Travel Talk
Jan is content creator at Budget Travel Talk. A solo traveller in her teens, for the last 40 years she has traveled through Australia, Asia, Europe, Turkey and New Zealand with her husband Marty. Road Trip and caravan enthusiasts, they specialize in independent travel, local experiences and enjoying unique accommodations without spending a fortune. Jan is always planning their next adventure or helping others to plan theirs.
Best Unique Vacation Ideas
Looking for something off-the-beaten path for your next trip? These four travel stops will take you to unique places in the world.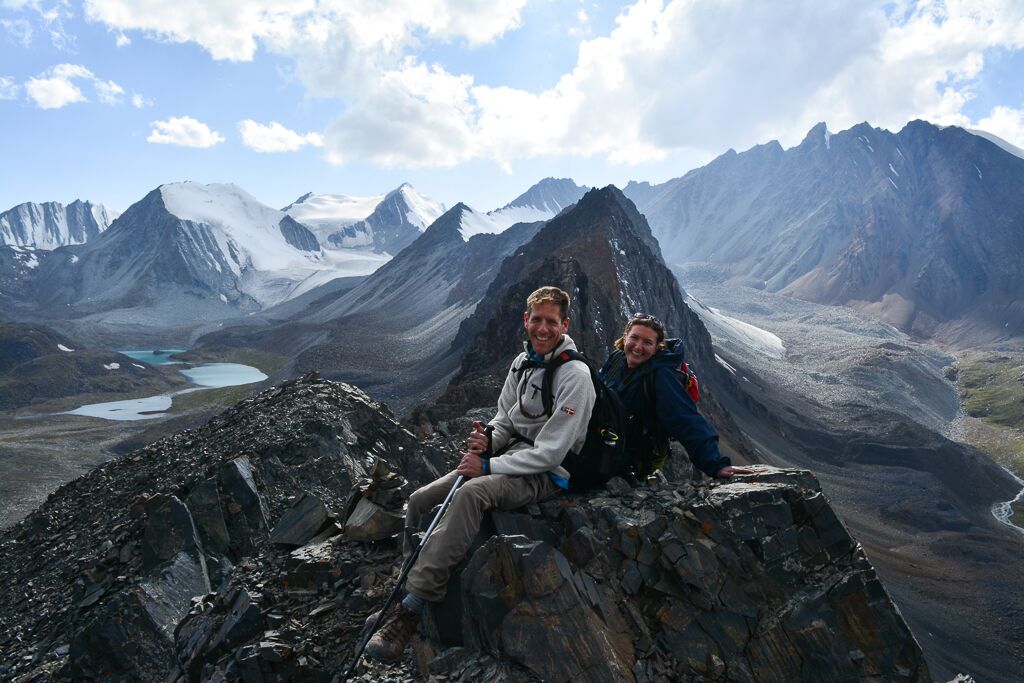 Kyrgyzstan
One of our favorite places to travel is Kyrgyzstan, a country in Central Asia that is over 90% mountains. If you like hiking or trekking, Kyrgyzstan has endless opportunities for immersing yourself in high mountains where you're surrounded by snow-covered peaks, as well as have the opportunity to engage and interact with shepherds and locals along the way and sleep in traditional yurts. The traditional nomadic culture is well-preserved in many parts of the country where you might find yourself at a horse games festival or exhibition on golden eagle hunting. One of our favorite areas for trekking is the Alay Region while Karakol has some of the best food in the country. The best time for trekking is June – August when the snow has melted from the mountain passes and the valleys are green.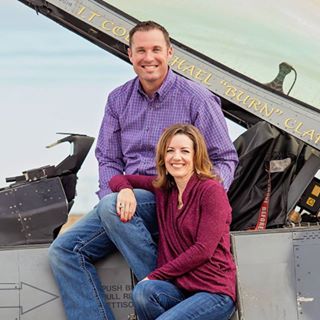 Recommended By: Dan & Audrey, Uncornered Market
Dan & Audrey have been described as adventurers, professionals, and – most recently – as world travelers and storytellers. Their passions are creativity, personal development, sustainability, technology, public diplomacy, travel and street food.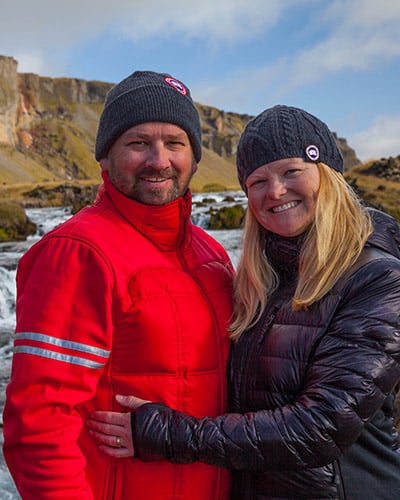 Also Recommended By: Dave & Deb, The Planet D
We live by the motto "Adventure is for Everyone" because we believe that you don't have to be an uber-athlete, adrenaline junkie or a part of the ultra rich to be an adventurer! All you need is the desire to achieve something more.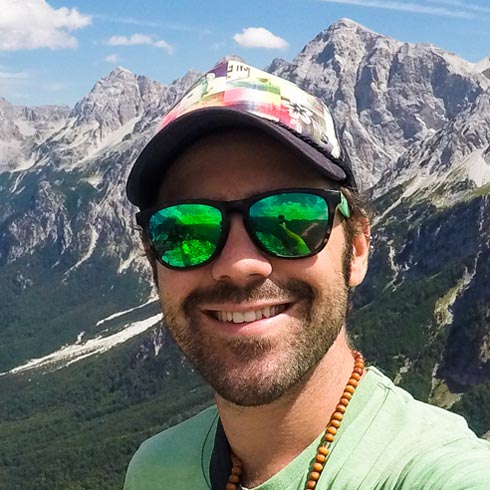 Also Recommended By: Jarryd & Alesha, NOMADasaurus
We specialize in adventure travel, sustainable tourism, detailed travel guides, off the beaten path destinations, photography and creating a lifestyle around travel.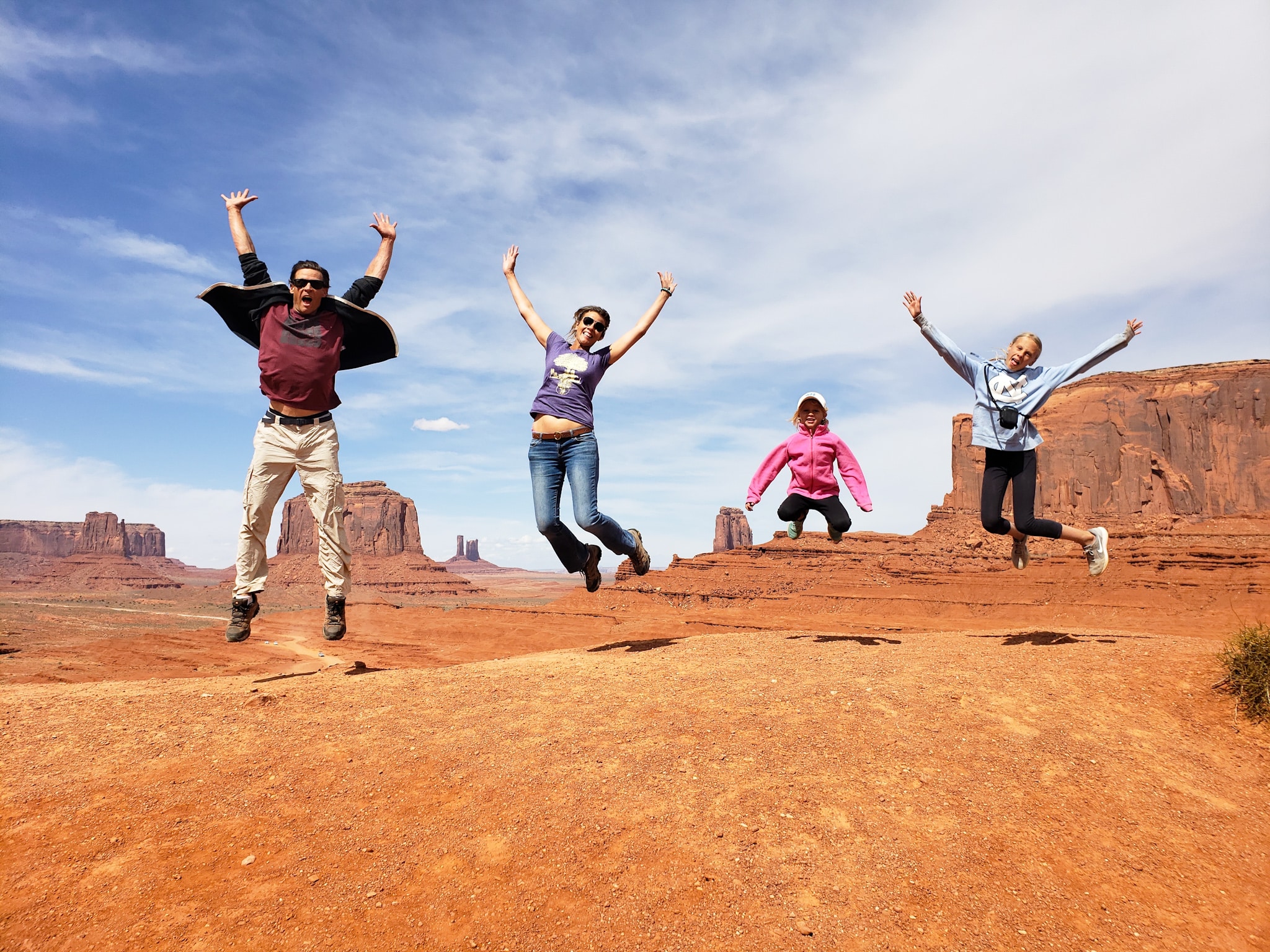 Road Trip Across the US
Having visited so many incredible regions in the world this is a difficult question for me to answer! I have at least 5 I want to nominate. Let's go with what I think is the best all round destination that includes spectacular scenery, wilderness adventures, vibrant cities, diverse landscapes and cultures. You're surrounded by festivals, music, good food, beer and wine. It would have to be a road trip across the US.
You really can't beat what it offers any kind of traveler. Epic moments can easily be balanced with more serene, heart warming ones. You can often get good value for money and loads of options. Our favorite region in the US is the American Southwest. You can't beat it for beauty and adventure.

Recommended By: Caz, Ytravel Blog
Caz and her husband Craig are travel addicts living life unplugged and proving travel doesn't stop after kids.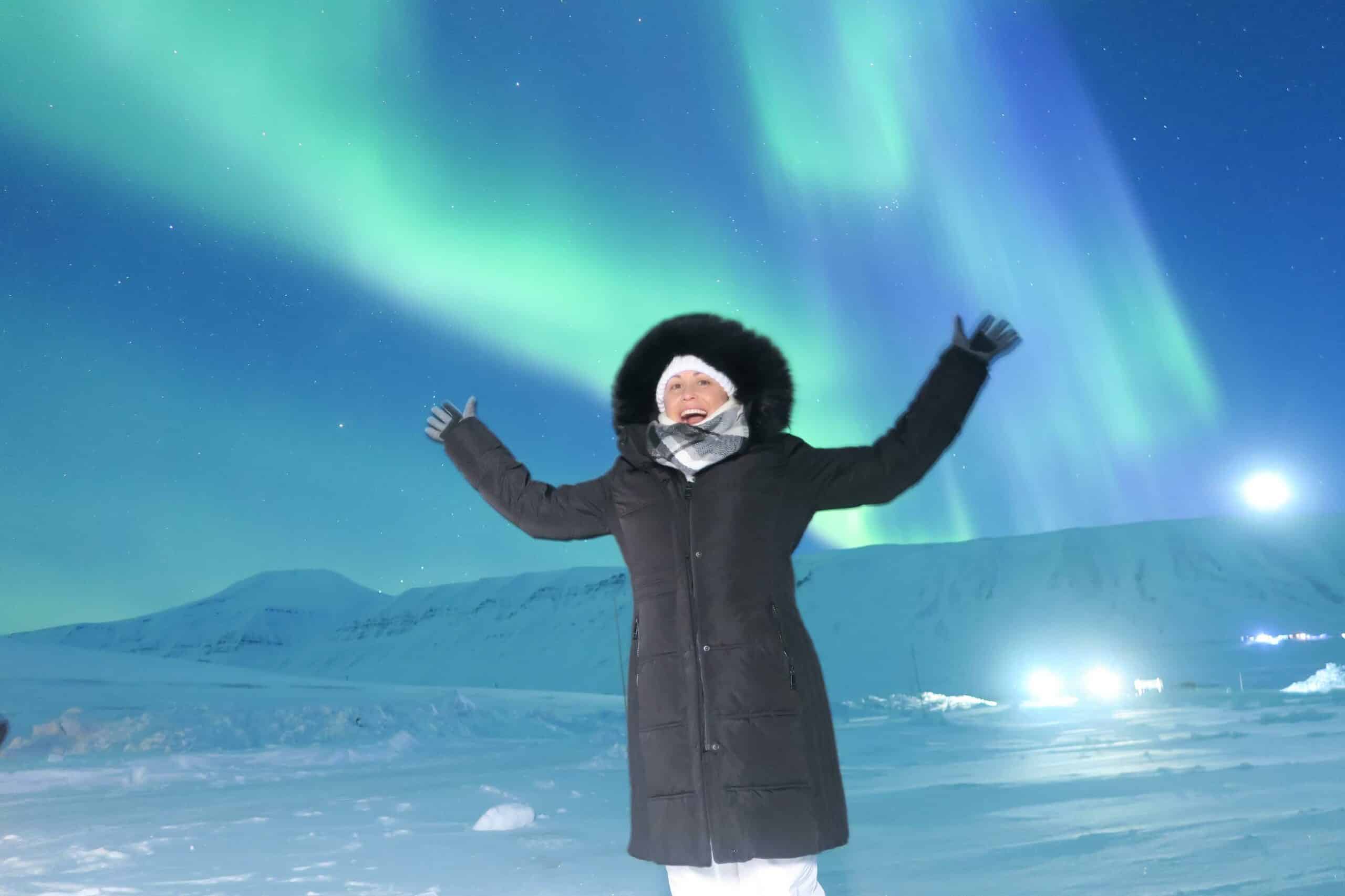 Svalbard, Norway
Svalbard, aka the North Pole, or close enough, is absolutely magical! It's so remote but full of adventure from snowmobiling through the snowy and icy expanse to seeing the northern lights, you may also catch glimpses of wild reindeer, seals and yes, polar bears! Plus, in town, you can stay at great hotels and have top notch eats!

Recommended By: Carolyn Scott-Hamilton, The Healthy Voyager
Award winning, Latina, healthy, special diet and green living and travel expert, cookbook author, media spokesperson, holistic nutritionist, plant based vegan chef and television personality, Carolyn Scott-Hamilton is a respected figure in the world of healthy lifestyle as well as special diet cooking and nutrition.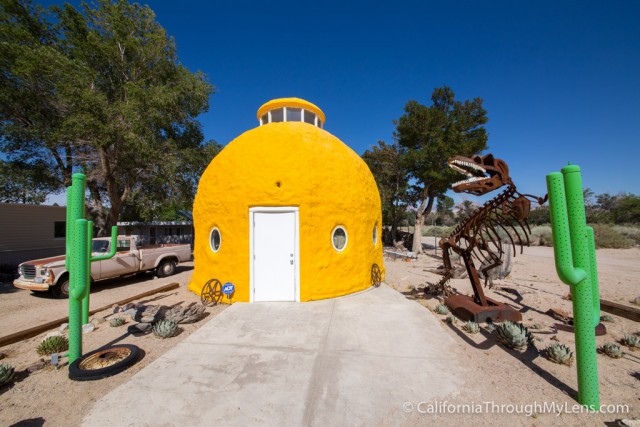 Highway 395, California
As far as the best place to travel, I would recommend that people take a road trip on Highway 395 in California. Most people choose Pacific Coast Highway as their road trip destination in the state (it is amazing) but Highway 395 is equally beautiful and less visited on the eastern side of the state. This area has the stunning Eastern Sierras and more beautiful hiking trails then you can imagine. Also, a visit to the ghost town of Bodie and the high country of Yosemite is a must on any drive up Highway 395.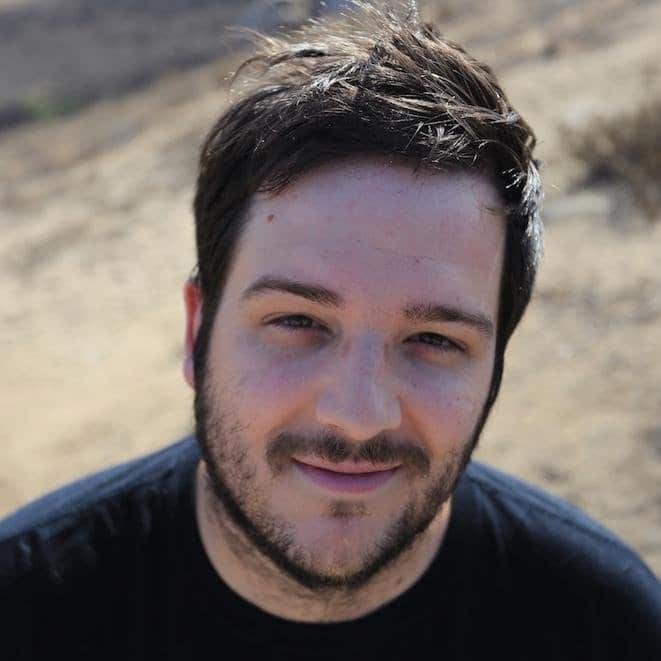 Recommended By: Josh McNair, California Through My Lens
Josh and his wife created California Through My Lens, which has been viewed more than 10 million times from countries all over the world and has been written about or mentioned in places like the LA Times and Good Morning America. Josh has an immense love for the outdoors and photography, so he created the site as a way to document his adventures and encourage others to do the same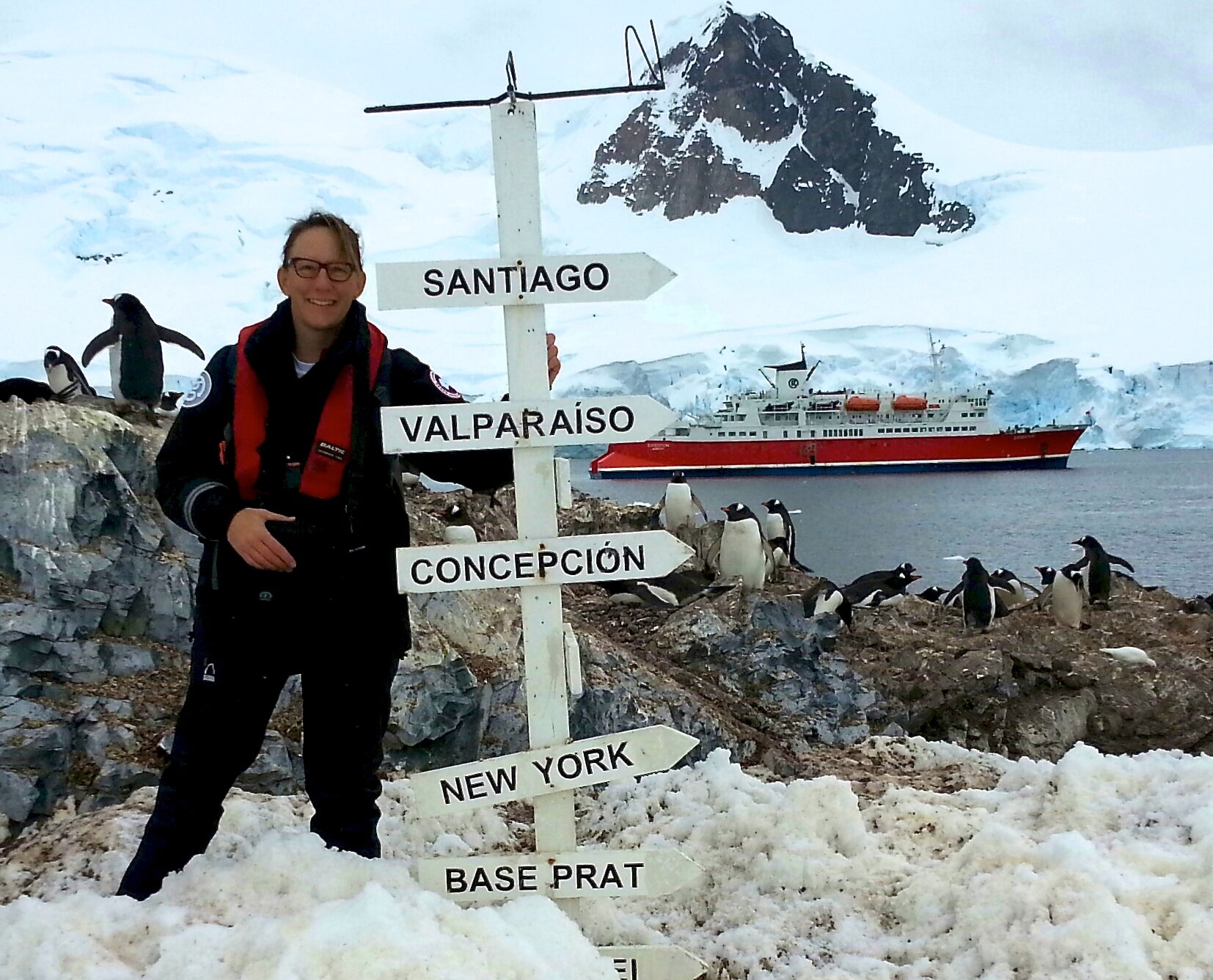 Antarctica
Have you ever had a trip that ruined you? One that was so good that once it was finished you never felt another place could live up to it or bring you this feeling again? That was Antarctica for me. There was something so beautiful about it that I can't seem to get past it. The moment the ship pulled back into the docks at Ushuaia I knew I didn't want to get off – I knew I was ruined. I loved the untouched Antarctic – a place where countries, leaders, dictators, and human beings were not in control, we are merely visitors in the cold, untouched landscapes and waters. This is a place where the animals are in control. I always describe Antarctica as the closest you will get to experiencing another planet – it's like nothing you've seen before.

Recommended By: Sherry Ott, Ottsworld
Sherry Ott has been traveling and living on the road (yes, homeless) since 2006. Since leaving Vietnam in 2009, Sherry has stayed on the road and has built up the Ottsworld travel blog, built a freelance writing/photography career, done public speaking, and consulted/participated on social media marketing campaigns.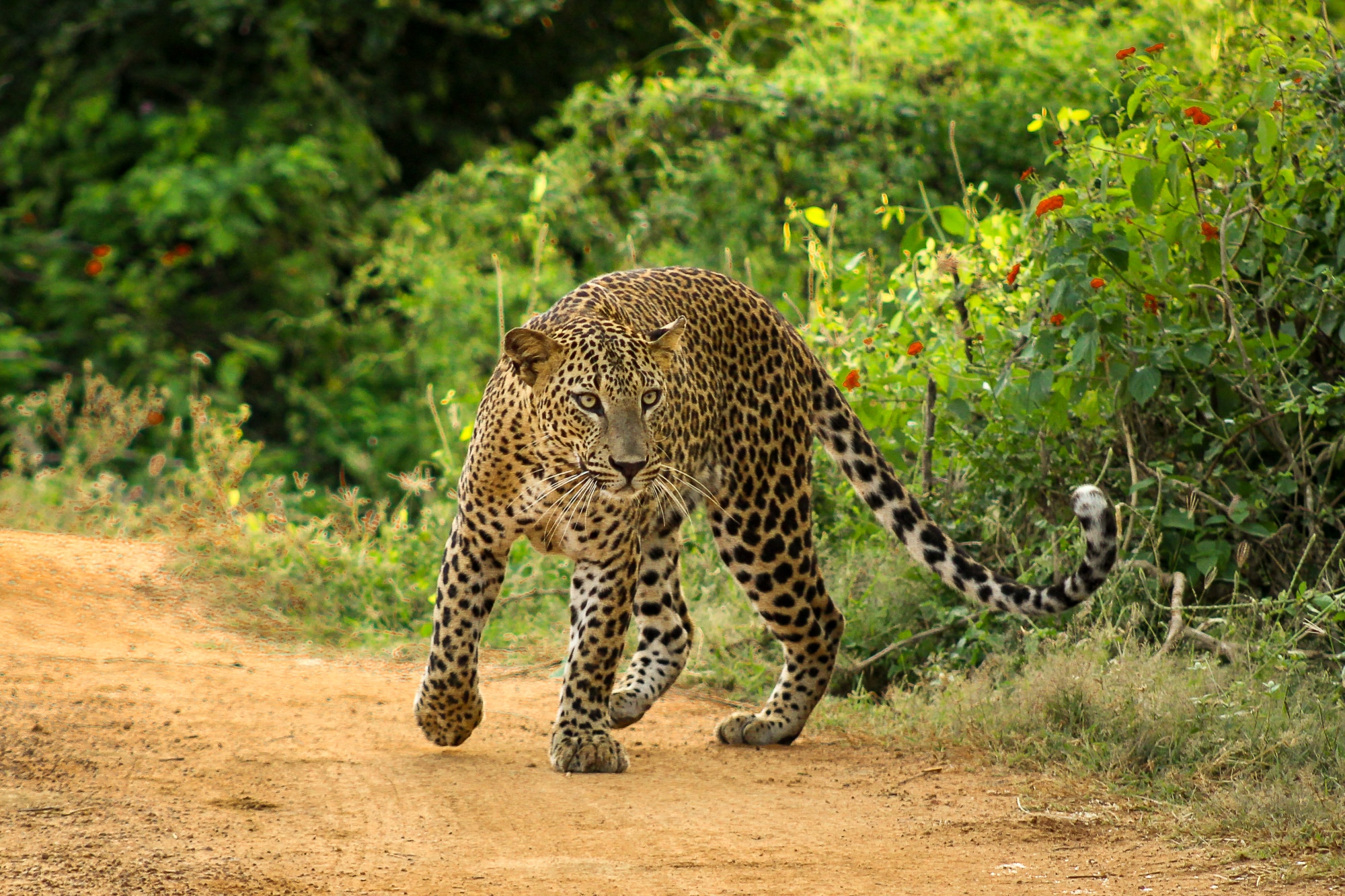 Sri Lanka
One of our favourite destinations is Sri Lanka. The "Pearl of the Indian Ocean" is a very diversified island, which can be explored in a few weeks. On Sri Lanka you can discover elephants and leopards on a safari, walk through lush green tea plantations or accompany Buddhists on a pilgrimage to Adams Peak. In addition to the incredible diversity of the country, we have learned to appreciate the friendliness of the locals, who are always happy to help you. Our tip: If you are flying to Sri Lanka, you should not miss a train ride through the highlands of the island. So you will get to know the island from a new perspective.

Recommended By: Francis Markert, Drone Traveller
DroneTraveller.com is all about travel and camera drones. The faces behind the blog are Sabrina Herrmann (Bina, 27 years) and Francis Markert (30 years) from Germany.
Frequently Asked Questions
As part of our research, we realized people had some common questions about travel destinations. Here are the answers to those questions!
What Are the Top 10 Vacation Destinations?

In 2018, the top ten vacation destinations were:

Bangkok, Thailand
London, United Kingdom
Paris, France
Dubai, United Arab Emirates
Singapore, Singapore
New York City, United States
Kuala Lumpur, Malaysia
Tokyo, Japan
Istanbul, Turkey
Seoul, Korea
Where Is The Best Place to Travel?

The best place to travel depends on a lot of things: your budget, your interests, the amount of time you have to spend away. If you can't decide where to travel next, do a bit of research. You can find tons of tips for places to visit online, but don't forget to ask your friends and family, too. Chances are, they'll be able to recommend an interesting itinerary based on personal experience and their knowledge of you and your interests. Of course, any of the places on this list are a great start!
What Is The #1 Tourist Destination In The World?

The most visited country in the world is France, which boasted more than 86 million visitors in 2017. Spain came in second with 82 million visitors, while the United States had 77 million visitors in third place.
What City Attracts The Most Tourists?

Last year, Bangkok attracted more than 20 million tourists, making it the most visited place in the world (again). London clocked in at second with 19.83 million tourists and Paris recorded 17.44 million visitors.