A well-sealed RV roof is crucial for preventing water damage and maintaining the longevity of your rig. But let's be honest—nobody wants to spend their precious time frequently resealing the roof. That's why choosing a high-quality sealant is essential to minimize maintenance efforts. In this guide, we'll explore the best RV roof coatings and sealants in 2023, ensuring you get the most effective and long-lasting protection for your RV.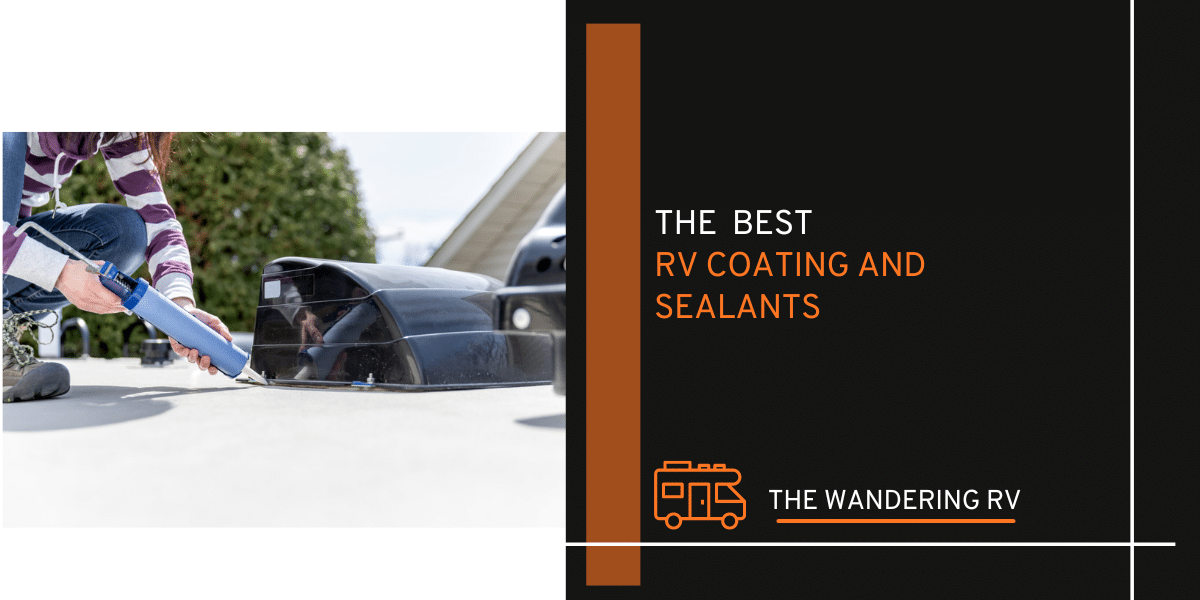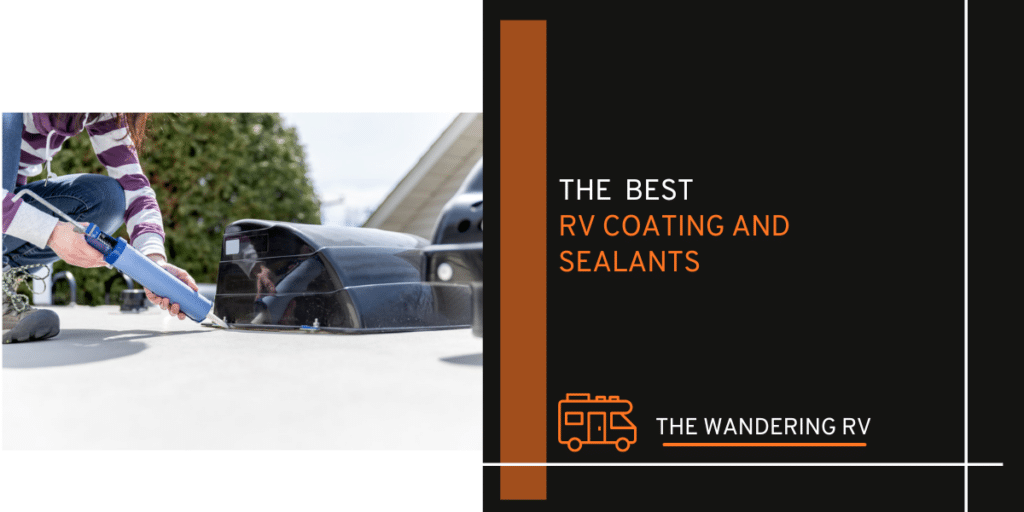 Table of Contents
The Dyrt Camping App
Find free camping with a public lands map
Up to 40% off select campgrounds
First 30 days free with code "TWRV"
Recommended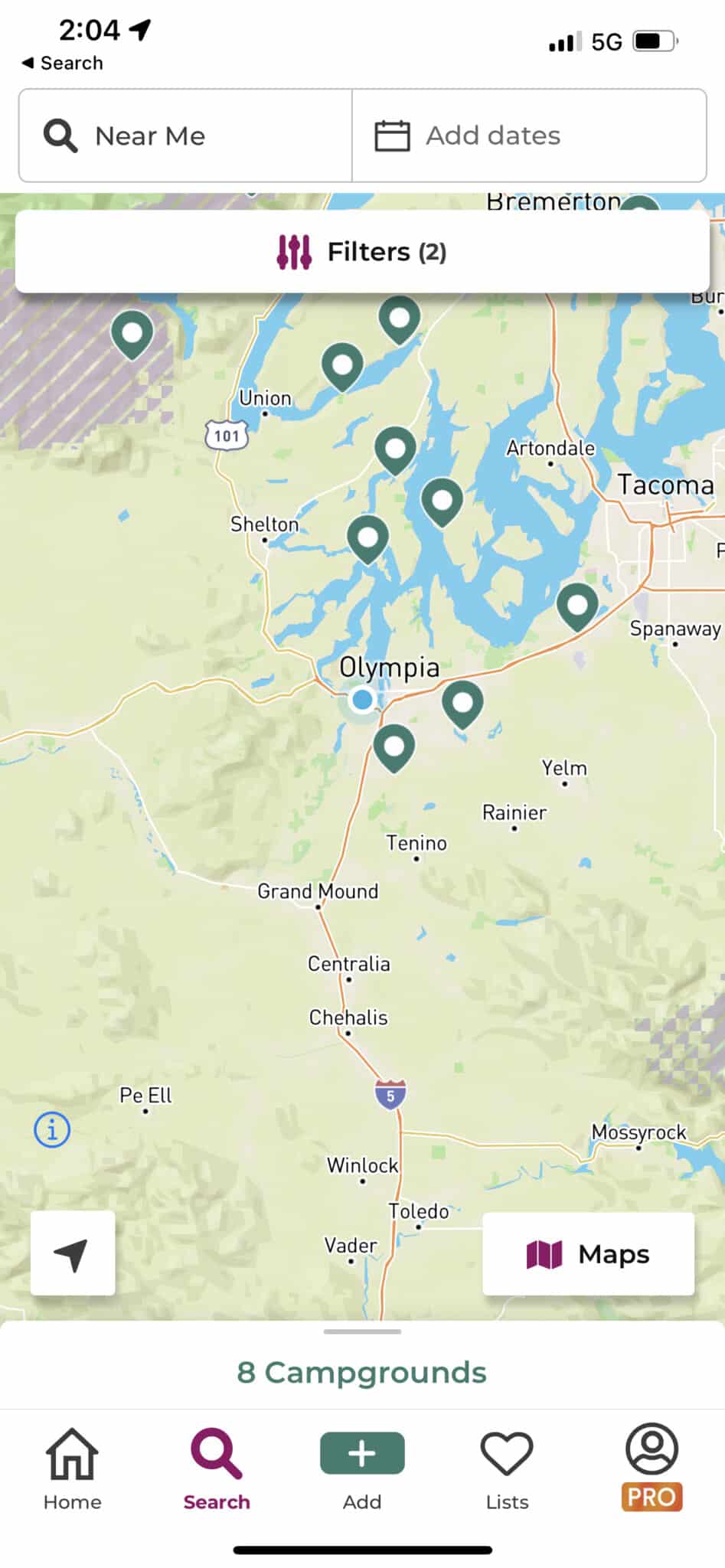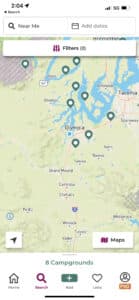 Note: Some of the links in this article are affiliate links. This doesn't cost you any more than normal. Read our disclaimer for more info.
Best RV Roof Coating & Sealants of 2023
While there are many roof coating and sealant products on offer, there are a few options that stand out. Below are the three best RV roof coating & sealants of 2023.
Best Overall
Heng's Rubber Roof Coating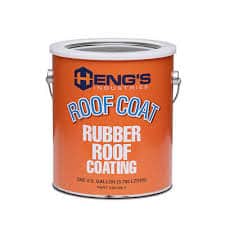 Summary
If you're an RV owner looking for an excellent roof coating product, you can't go wrong with Heng's Rubber Roof Coating. One of the main reasons it's become the go-to roof coating for most RV owners is its high-quality formula.
Pros
Easy to work with
Non-toxic, non-polluting
Perfect if you want to seal up tears and cracks
Stands up well to UV rays
Can expand and contract in the heat
Ensures your RV's roof integrity is never compromised
Cons
Isn't as durable as other product options
Needs re-coating after every few years
Best Value
Dicor EPDM Self-Leveling Sealant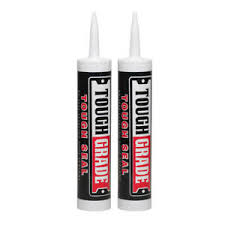 Summary
This RV roof sealant is perfect for fixing cracks, sealing vents, and covering screw heads and is one of the best selling products.
Pros
Very easy to use

Works well with most RV roof surfaces, including TPO and EPDM sheeting
Cons
Have to buy several of them if you intend to seal your entire RV roof as it comes in quite a small tube
Honorable Mention
Flex Seal Liquid Rubber in a Can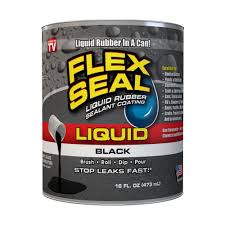 Summary
This product's strength is its versatility. It enables you to not only seal your RV's roof but other areas around your motor home as well.
Pros
Non-flammable
Stands up to UV rays, chemicals, corrosion, and rust
Easy to apply
Cons
Need to apply at least three coats for the product to be fully effective
Types of RV Roof Sealant & Coating
For you to enjoy these and more benefits, it is essential to get the right coating for your RV's roof. One way to ensure you do that is by familiarizing yourself with the several different roof sealants and camper roof coatings available on the market.
Below are some of the different types that you can get.
Urethane Coating
This type of coating is suitable for off-road use, offering adequate protection against impact from small debris like falling branches. It also has good UV resistance and prevents water from pooling on your roof. The coating is reflective and more durable than some of the other coating options.
One downside, however, is its high price. Additionally, it needs a minimum of two coats to work effectively and often gives off a strong, unwanted smell during installation.
Acrylic Coating
An acrylic coating is perfect if you are looking for a reliable coating on a limited budget. It provides decent performance, leak protection, and reflectivity. The coating is also resistant to UV rays.
Some of the drawbacks of this coating, however, include its limited durability. Its ineffectiveness at handling ponding water could also cause the coating to peel or degrade, eventually leading to leaks. You will also need to apply two coats for it to be fully effective.
Silicone Coating
Though silicone coating is slightly more expensive, its numerous benefits make the initial investment worth it. Unlike an acrylic coating, silicone only needs one coat, which could reduce your roof coating project's overall cost.
A silicone coating is also highly durable, resistant to ponding water and weather damage, and has high reflectivity. It can stay elastic for long periods, becoming neither too brittle nor too hard quickly.
One drawback of this coating type is that it tends to get dirty quickly, though occasionally washing your rig will resolve such issues.
Best RV Roof Sealant Brands
Depending on the type of coating and sealant you are looking to get, there are a few go-to brands amongst RV owners, including Dicor Products and Liquid Rubber. Here are some more details about each one.
Dicor Products
Dicor Products has been operating for close to 40 years, not only making sealants and coatings but making everything you will ever need to maintain your RV as well. On top of that, the company is continuously improving its products.
When it comes to RV roof coatings and sealants, some of the company's best-selling products include the Rubber Roof Acrylic Coating and the EPDM Self-Leveling Lap Sealant.
Liquid Rubber
This Canadian company makes several different RV coating and sealant options, with its most popular product being its liquid roof coating formula.
The company manufactures high-standard products, ensuring that all its customers get quality products, including the Brilliant White RV Roof Coating and Sealant.
Camper Roof Sealant & Coating Pricing
Different factors determine the pricing of a coating or sealant product. These factors range from the type of sealant and coating you want to the product's packaging size. Other product features that dictate price include the product's formula, durability, water repellency, UV resistance, and ease of application.
When trying to determine which product to go for, it all comes down to your needs. However, one key consideration you will have to make when shopping for your desired sealant and coating product is its quality.
You could get the most basic products for under $15, with high-end options often costing you more than $40. You also have the option of going for a mid-range choice whose pricing falls typically between the $15 and $40 margin.
Expect to pay more if you intend to hire a professional to apply the coating for you. Most professional RV dealerships charge between $1,500 and $2,000 for the total sealing of your RV's roof. The difference in pricing depends on the type of sealant you are using and your RV's roof condition.
Such prices can, understandably, be on the high side for some RV owners, with many of them opting to purchase and apply the sealant and coating themselves.
How To Reseal Your RV Roof
If you intend to reseal your RV roof yourself, it is essential that you do it the right way; otherwise, the sealant and coating will not be fully effective. Fortunately, the process is easy to do. Here is a step by step guide on how you can reseal your RV roof.
1. Start by thoroughly cleaning your roof, getting rid of all the dust and dirt particles. Once your RV's roof is clean, proceed to dry it thoroughly.
2. After that, scrape off any additional debris. Remember to take extra caution when scraping and ensure that you do not elongate any present tears or punch a hole on your roof. Once this is complete, you can now proceed to apply the sealant. Ensure that the sealant you use is compatible with your RV's roof.
3. While wearing gloves, evenly apply the sealant and coating on your roof using a paintbrush or trowel. Make sure that you seal anything sticking through the roof of your RV, such as antennas and vents. Doing this is vital because such areas can quickly develop leaks that gradually damage your RV's interior. Also, make sure that you coat the seams, covering all of them and not just the damaged areas.
4. If you discover a rip or tear in your RV roof, we advise you to purchase fiberglass repair tape to patch it more thoroughly. Do this by spreading your sealant over the torn or ripped area, and then place a piece of tape over the damaged patch. After that, apply sealant once more to cover that area adequately.
Benefits of Sealing Your RV Roof
Sealing your RV's roof is a vital part of RV maintenance. Regularly doing so helps protect your roof, its features, and, ultimately, your entire RV.
The sealing process will vary depending on your roof's material type and the sealant you use. However, sealing your roof offers you several crucial benefits such as structural protection, reducing wear and tear, preventing leaks, extending your roof's lifespan, regulating internal temperature, reducing energy use, and saving money.
Offers Structural Protection
Sealing your RV's roof prevents the development of cracks or seals the ones that have occurred, helping you to protect your RV's structural integrity. The structural protection a quality sealant provides you with goes a long way in avoiding costly roof repairs.
Reduces Wear and Tear
Your RV's roof has to withstand a lot of harsh conditions, which, over time, can easily lead to wear and tear. Regularly coating or sealing your roof helps to reduce this wear and tear, keeping your roof in optimal condition for much longer.
Even if damage occurs, all you will probably need to do is reapply a new coating layer, which is quicker, cheaper, and easier than taking your RV in for repairs.
Helps To Prevent Leaks
Leaks can easily ruin your RV's interior, damage the installation, cause discomfort, and create considerable inconvenience. Sealing your roof helps prevent leaks from damaging the roof and the RV's interior, keeping your interior safe and saving you from worry and costly repairs.
Extends Your RV's Roof Lifespan
Regularly coating or sealing your roof protects it from all the external factors that affect its condition and performance, such as dirt, sleet, UV rays, rain, snow, and more. Protecting your roof from all these external factors goes a long way in extending your roof's lifespan.
Helps to Regulate Your RV's Internal Temperature
The protective barriers that the coating forms can also help regulate your RV's internal temperature, helping you keep the indoor climate warm during the winter and cool during the summer.
Reduces Your Overall Energy Use
As the coating regulates temperature, you are more likely to use less energy to keep yourself warm during the winter or cool during the hot summer days. The less energy you use, the more money you save.
Saves You Money
While getting a quality RV roof coating product can initially cost you a lot, keeping your roof in the best possible shape ends up saving you more money in the long run because you get to spend less on roof maintenance.
FAQs
Maintaining your RV's roof is a never-ending process that can become challenging for many. To help you along the way, here are answers to a few frequently asked questions.
How long does an RV rubber roof last?

Different RVs could be fitted with different types of roofs, including rubber. While your rubber roof's lifespan heavily depends on how you maintain it, they tend to last for anywhere between 10 and 12 years.

However, if you care for it properly, you can get up to 20 years of service from your roof before needing to replace it entirely.
What type of RV roof do I have?

Besides rubber, there are other types of roofs with which your RV could be fitted. Knowing the type of roof your RV has is the first step in determining the kind of maintenance efforts it needs.

There are three common types of material used in most RV roofs. They include rubber, fiberglass, and metal.

Rubber is the most common material being used today. Such roofs are made from a specific type of rubber known as Ethylene Propylene-Diene Monomer, or EPDM for short. Though it might sound unfamiliar, the material feels and looks just like the regular rubber you have come across before.

Here's how to know if your RV's roof is made of rubber:

Rubber RV roofs are the only kind of roofs that are soft
Newer rubber roofs are entirely white, while older ones tend to either be off-white or tan
In older rubber roofs, the texture tends to be chalky as a result of the rubber wearing down

Though they are not as common as rubber roofs, metal roofs are the easiest type of roof to identify. Here is what to look for in metal RV roofs:

A silver or shiny metallic look
All metal roofs have support beams often placed after every 2 feet because the thin, flexible metal is unable to support a lot of weight by itself

Last but not least, we have fiberglass roofs. These types of roofs are becoming rarer by the day. They also happen to be the most difficult to identify because they implement a wide variety of styles.

Fortunately, all fiberglass RV roofs have similar characteristics that make it possible for you to identify them. Here are some of the common ones:

Fiberglass roofs are the most solid and hardest type of roof used in RVs, feeling different to the touch when compared to rubber and not as flexible as metal roofs
These types of roofs are also very smooth and tend to be quite slippery when wet
How do I maintain an RV rubber roof?

Being the most common type of roofing used on most RVs, chances are your RV is fitted with a rubber roof. While every type of roof needs regular maintenance, the steps differ depending on the type of material used.

Let's look at the ways you can maintain your RV's rubber roof:

Apply a quality coating and sealant product on all the cracks and seams to provide your roof with the protection it needs
Apply a rubber roof cleaner to remove chalking, repeating this action at least three times every year to limit future chalking and repel moisture
Avoid parking under trees that drop debris or sap because they could damage your roof and often make cleaning your roof much more challenging
Periodically inspect your roof for tears, rips, caulking separations, and cracks, addressing possible damage early on
Clean your roof at least twice every year (more on this below)

When cleaning your roof, be sure to avoid citric cleaners, abrasive cleaners, or any product that utilizes a petroleum distillate. Cleaning your roof can also be a dangerous task so ensure you take all the necessary precautions beforehand.

These are the steps you should follow when cleaning your rubber roof:

Sweep away all the loose debris, paying more attention to areas around your roof's fixtures
Inspect your roof for loose, crumbling, or old sealant, removing it with a medium bristle brush and a scraper
Next, rinse your roof with a hose, also hosing off your RV's front and sides to prevent streaks from forming as you clean your roof
Take your bucket and fill it with soap and water, scrubbing your roof with a medium-bristled brush or a long-handled mop
Utilizing a circular motion, clean your roof one section at a time as you look for tears and rips in your roof's material in the process
If your roof has more stubborn stains like sap, mold, or mildew, you could use cleaners specifically designed to clean rubber roofs
Rinse the roof and leave it to dry
For added protection, consider reapplying a high-quality sealant or coating if you deem it necessary
Conclusion
Protecting your RV roof is a critical aspect of RV maintenance, and investing in the best roof coating or sealant is a smart decision. We hope our guide to the 7 best RV roof coatings and sealants in 2023 has provided you with the information you need to make an informed choice. With the right product, you can enjoy peace of mind knowing your RV is well-protected from water damage and ready for the open road.
Other RV Buying Guides: