Campervan rental California – sounds like the start of an epic road trip, doesn't it?
Well, you're not wrong. Envision yourself gliding down the Pacific Coast Highway, feeling a pleasant gust of air and completely free from worry.
A campervan journey through California is more than just a vacation; it's about freedom on four wheels.
Experience California's wonders in the comfort of your own mobile home-away-from-home by renting a campervan and hitting the open road! It's time to buckle up for adventure!
Table Of Contents:
Decoding the Art of Van Rentals in California
The open road calls, and what better way to answer than with a campervan rental in California? From rugged coastlines to towering sequoias, it's all about choosing the right chariot for your adventure. Let's get you up to speed.
"Campervans aren't just vehicles; they're freedom on wheels."

– A seasoned Californian camper van enthusiast
In short, picking the right campervan can turn an ordinary trip into an unforgettable journey.
Picking Your Perfect Camper Van Rental: The What and Why
Your perfect camper van is out there – somewhere between 'just enough' and 'home away from home'. It might be a compact vehicle that makes parking at beach spots easier or a luxury RV rental equipped with everything but your kitchen sink.
Affordability Vs Luxury: Understanding Costs
If affordability rings louder than bells-and-whistles, consider companies like Lost Campers – dubbed as being most affordable campervan rental in California.
But if high-end amenities make your heart sing (hello onboard shower.), then providers such as Outdoorsy may be more up your alley. They've been recognized as the largest RV rental marketplace in California offering everything from basic models to full-fledged mobile homes.
Top Locations for Campervan Rentals in California
Renting a campervan or RV? Fantastic. But where should you begin your journey? In the Golden State, there are some incredible destinations that are sure to pique your travel interest.
San Francisco and Los Angeles – Prime Rental Spots
Ah, San Francisco. San Francisco's iconic bridge, delicious seafood and nearby Yosemite National Park make it a popular RV rental destination.
Heading down Route 1 (cue the Beach Boys soundtrack), you'll find yourself surrounded by palm trees and abundant sunshine – hello Los Angeles. Known for its glamorous Hollywood sign and frequent celebrity sightings, but did you know that LA is also a popular spot for campervan rentals?
Note: When deciding between these two fabulous cities as your starting point for a California rental, keep in mind that each has its own unique charm, which may influence the type of camper van or RV that best suits your needs.
So here's my advice: do some thorough research on company reputation, safety features included with booking, and any additional costs that may arise, so there are no surprises down the line. Happy travels, everyone.
Embark on a California Adventure with Campervan Rental
Are you dreaming of a Californian adventure with the freedom of your own home on wheels? Look no further than campervan rentals. Whether you prefer a truck camper, a travel trailer, or a luxurious motorhome, there's an RV for every road trip style.
Expedition Motorhomes is like the Beverly Hills of motorhome rentals. Their fleet features plush mobile palaces equipped with everything from fully equipped kitchens to cozy sleeping quarters and spacious living areas perfect for a movie night.
But their service goes beyond just handing over the keys. They strive to provide their clients with remarkable experiences. With expert advice and tips, they ensure you can navigate your RV vacation like a pro.
Discover Diverse Options with Outdoorsy
If you crave variety, then Outdoorsy is the perfect choice for you. It's not just another rental platform – it's like Airbnb meets Craigslist, but exclusively for recreational vehicles. This peer-to-peer sharing system allows private owners to rent out their rigs directly, giving you an abundance of choices.
Each vehicle on RV Share has its own unique character, reflecting the owner's personal taste. You won't find any cookie-cutter fleet models here. Whether you're on a budget, need a pet-friendly option, or require wheelchair accessibility, you'll find the perfect RV for your needs.
Renting through this innovative platform is not only about access; it's also about safety and simplicity. With secure transactions and insurance coverage in place, both renters and lenders can relax knowing they're protected.
Other Great Campervan Rentals
Here's a short list of other fantastic campervan rental companies that serve California:
For those seeking luxury without compromising family-friendliness, look no further than Road Bear.
If you prefer mainstream options, Cruise America remains unbeatable, offering a wide range of campervans right in many cities throughout California.
Indie Campers offer one way rentals for the greatest road trip convenience
Cabana offers vans that allow you to explore in comfort with hot showers, a comfortable bed and complete kitchen.
Vintage Surfari Wagons has you covered if you are wanting the ultimate California van rental: a Vintage VW Bus.
Travellers AutoBarn has some great looking vans and offer free unlimited miles!
California Adventure Vans is our top choice if you are looking for a 4×4 van to discover Yosemite.
Whichever provider you pick, know this – California is brimming with unforgettable adventures.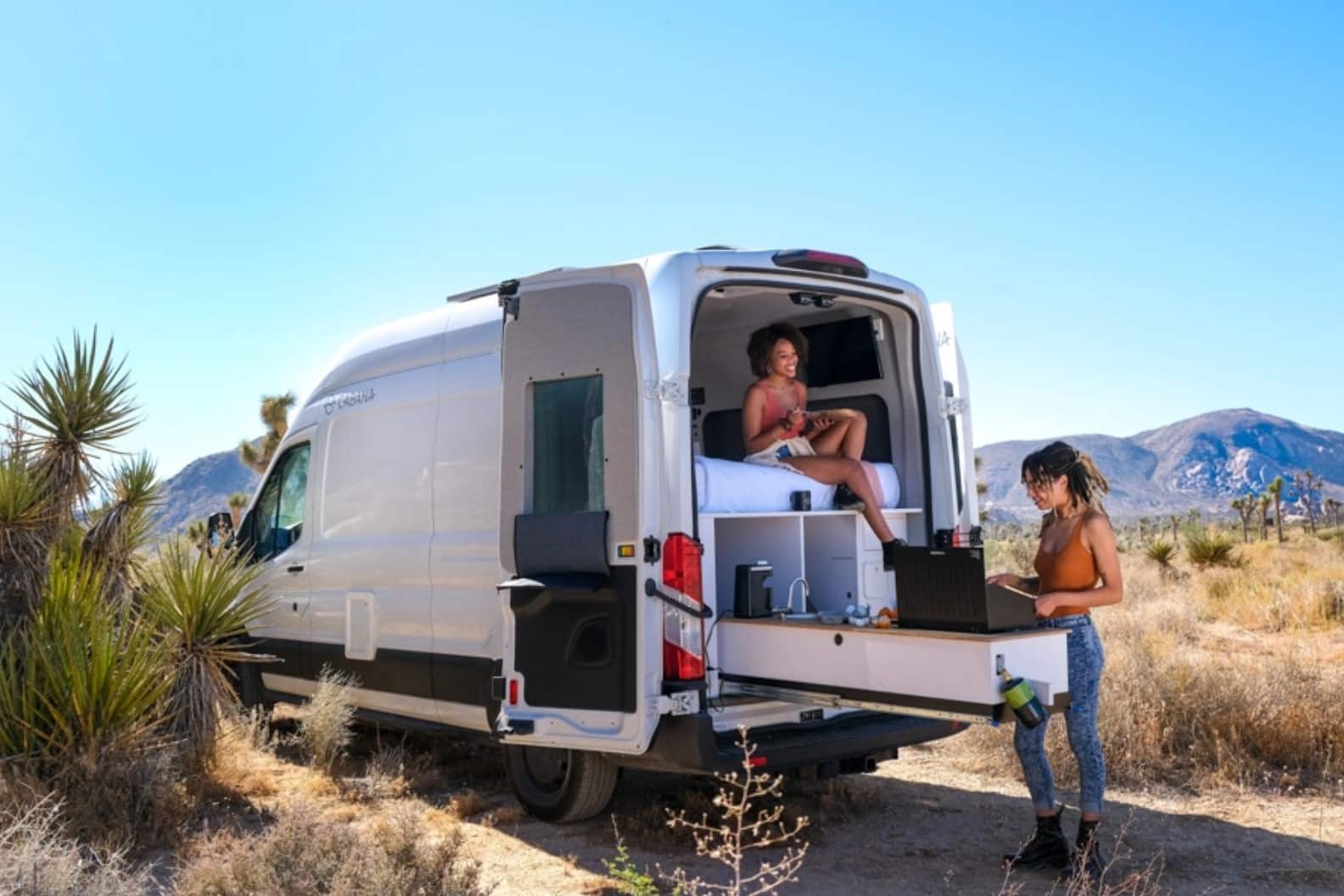 Image Credit: Cabana
Key Takeaway:
Planning a California road trip? Campervan rentals are your ticket to freedom and adventure. From luxury motorhomes like Expedition Motorhomes, diverse options on Outdoorsy, family-friendly Road Bear or mainstream Cruise America – there's an RV for every style and budget. It's not just about the ride; it's also about safety, simplicity, and creating unforgettable experiences.
Embark on a California Adventure with Campervan Rental
When it comes to road tripping in California, it may seem like a daunting task. But fear not. Planning your journey with a rented campervan is actually quite straightforward. Let's explore how you can make the most of your trip without any unexpected speed bumps along the way.
Here's a guide to help you chart your course and create unforgettable memories on your California road trip.
1. Understand Driver's License Requirements
If you're wondering how to trade your office chair for the comfortable driver's seat, it's simpler than you think. Most rental companies require drivers to be at least 25 years old and hold a valid driver's license from their home country or an international driving permit if they're from overseas. Be sure to have the correct documents before you start driving.
Outdoorsy, for instance, makes the process easy-peasy.
2. Selecting Your Route – Go Pacific Coast Highway
If you're a fan of scenic beauty, the iconic Pacific Coast Highway (PCH) is the perfect route for you. Imagine breathtaking coastline views on one side and charming towns on the other. It's a dream come true. This route offers everything you could ask for – historic landmarks, outdoor activities, and unforgettable experiences.  Travellers AutoBarn has a fantastic 7-day road trip itinerary from Los Angeles to San Francisco.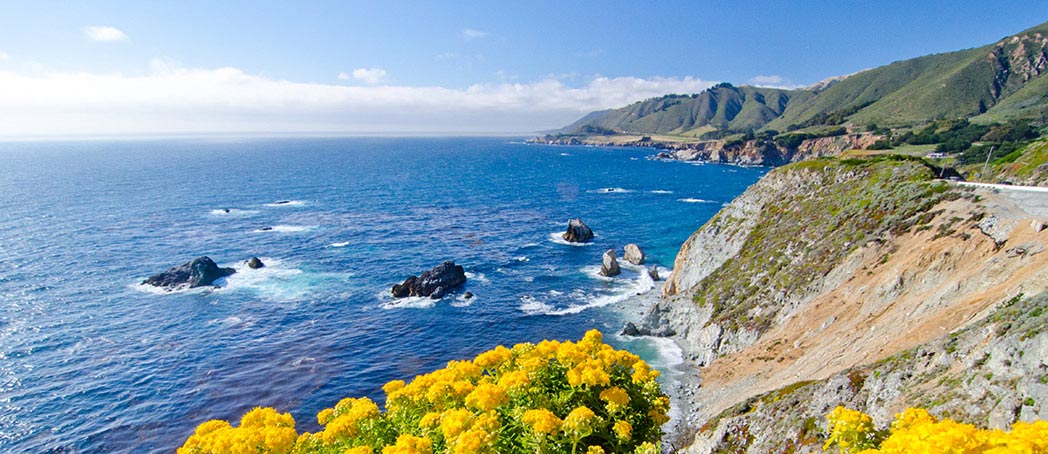 Image Credit: Travellers AutoBarn
Making The Most Of Unlimited Miles With Companies Like Lost Campers
The next question on every road-tripper's mind is, "Can I explore without worrying about extra charges?" Well, some camper rental companies, like Lost Campers or Travellers AutoBarn, offer the option of unlimited miles, giving you the freedom to roam without any mileage restrictions. So go ahead, plan those detours, embrace spontaneity, and let adventure be your guide. Create amazing memories on your journey without any worries about extra costs.
So, these pointers are here to transform your California road trip planning from an overwhelming task into a thrilling journey. Let's get ready for the adventure and set out.
Key Takeaway:
Planning a California road trip with a campervan rental doesn't have to be daunting. It's as simple as ensuring you meet the driver's license requirements, choosing your route – like the scenic Pacific Coast Highway, and taking advantage of unlimited miles from companies like Lost Campers. With some preparation, your journey can go from overwhelming to exhilarating in no time.
Embark on a California Adventure with Campervan Rental
If you're considering exploring the diverse landscapes of California, then a campervan rental might just be your golden ticket. And let's face it, who wouldn't want to wake up in Yosemite National Park or fall asleep listening to the Pacific waves?
1. Wander Through National Parks
Picture this: You wake up with a fresh cup of coffee amidst towering waterfalls and lush green meadows right outside your window. That's the experience you get when camping in a van at Yosemite. Look up Mike at Outdoorsy for some very nice campervans close to the parks!
You don't need magic for this; all you need is the Yosemite National Park official website, some planning skills, and an adventurous spirit.
Listen to some great audio stories about these National Parks from Autio.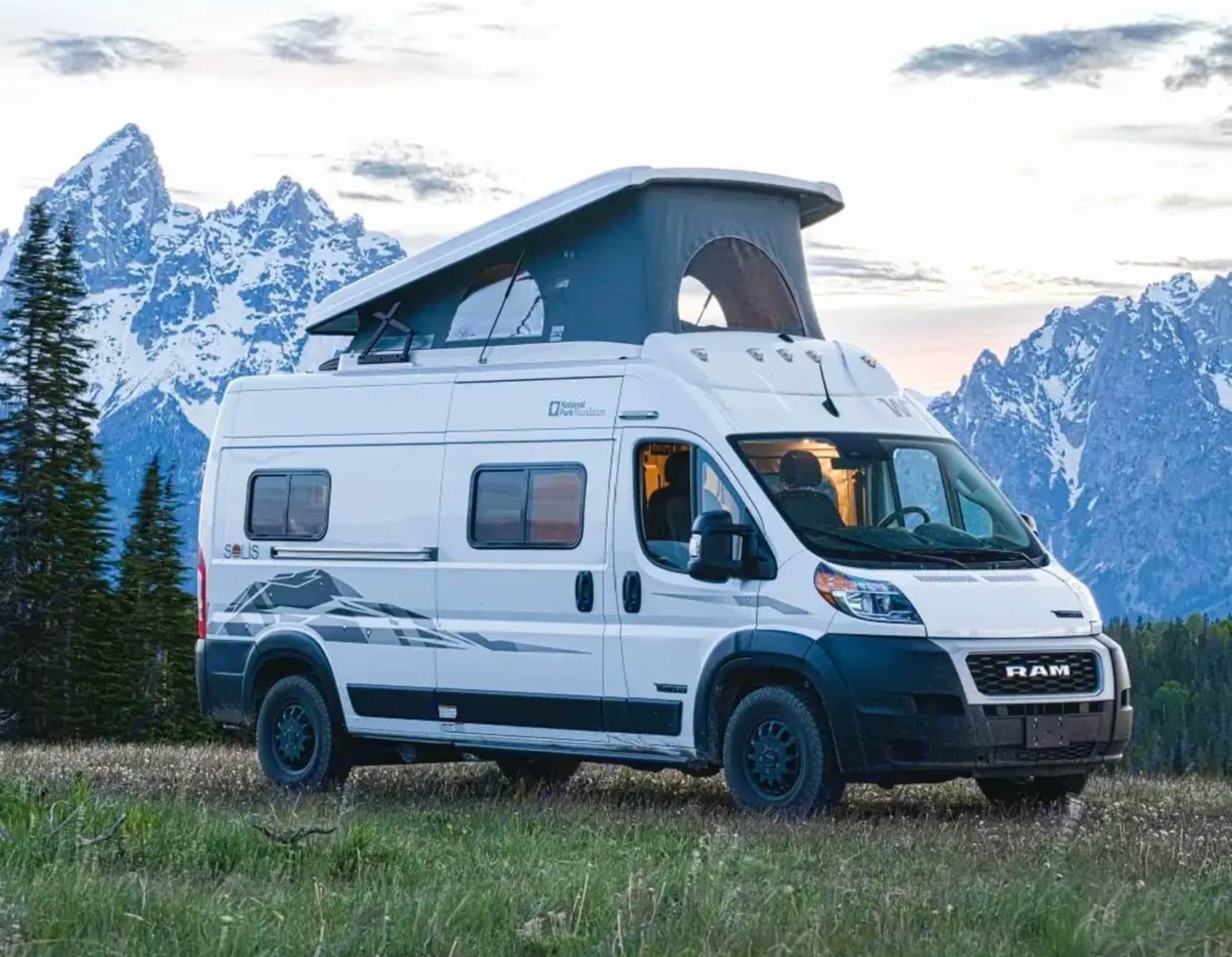 Image Credit: Winnebago
2. Bask in the Coastal Grandeur
Moving on from national parks to coastal highways can feel like jumping out of one postcard into another. Highway 1 offers vistas that will make your heart skip a beat – every single time.
Your campervan turns into your personal viewing gallery as you watch sunsets over ocean cliffs while sipping hot cocoa – how's that for Instagram-worthy content?
3. Experience Urban Adventures & Wilderness Camping
A day filled with the bustling city life of San Francisco doesn't mean leaving nature behind. With our trusty friend – the campervan – we seamlessly transition between urban escapades and wilderness retreats without changing accommodations.
Selecting Your Home On Wheels: Choose wisely based on size requirements – compact vans are perfect for couples, whereas larger models offer space galore.
Pickup Locations Matter: Always choose rentals offering pickup options close to airports or popular tourist destinations.
Rent Early To Avoid Disappointment: Book well ahead during peak travel seasons because demand often surpasses supply.
The Devil Is In The Details: Be clear about mileage limits, insurance coverage, etc., before signing any contracts.
A road trip across sunny California awaits those willing to take charge behind the wheel themselves.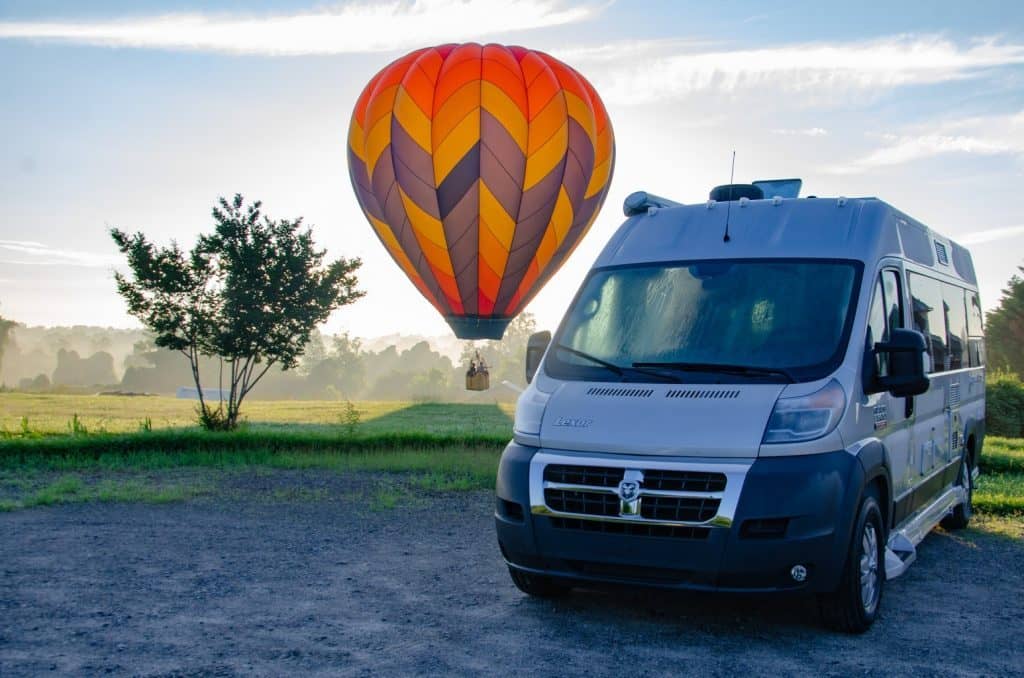 Image Credit: Harvest Hosts
Key Takeaway:
California's diverse landscapes are best explored with a campervan rental. Whether it's waking up to Yosemite National Park or falling asleep to the sound of Pacific waves, the adventure is unmatched. Plan ahead for national parks visits, enjoy coastal grandeur on Highway 1, and seamlessly transition between urban escapades and wilderness retreats.
FAQs in Relation to Campervan Rental California
How much does it cost to rent a campervan in California?
The price of renting a campervan in California varies, typically ranging from $80 to $250 per day depending on the type and size.
Can you sleep anywhere in a campervan in California?
No, overnight parking laws vary by city (usually pretty strict in California). However, designated campsites and RV parks throughout the state welcome overnight stays.
How much is it to rent an RV for a week in California?
Renting an RV for one week could cost between $700-$1,750. This fluctuates based on vehicle type and rental company.
Why are campervan rentals so expensive?
Campervan rentals can be costly due to factors like high demand, maintenance costs, insurance fees, and included amenities like kitchens or bathrooms.
Conclusion
Embarking on a campervan rental California adventure is an experience like no other.
You've learned that the golden state has prime locations for camper rentals, from bustling San Francisco to sunny Los Angeles.
We looked into the assortment of campervans accessible and their remarkable characteristics, taking into account each kind of explorer's necessities.
The importance of careful planning for your road trip was highlighted – from ensuring you have the right driver's license to mapping out your route along the scenic Pacific Coast Highway.
We also uncovered how unlimited miles can let you explore more without worrying about extra charges.
California's breathtaking national parks and coasts are waiting for you! So why wait?