Enter the Zonli Heated Blanket:
Winter nights and chilly mornings can be a hassle for outdoor enthusiasts and travelers alike. There's nothing worse than the dread of an icy night, especially when you're away from the comforts of home. Enter the Zonli Z-Walk 3-in-1 Heated Blanket and Pillow—a versatile and convenient solution for beating the chill. Designed with your comfort and convenience in mind, this product is more than just a blanket. Below is my comprehensive review of this multi-faceted game-changer.
Zonli Z-Walk 3-in-1 Product Specs:
Why It Matters:
Before we dive into my experience, let's take a moment to appreciate the thoughtfulness that's gone into this product. The Zonli Z-Walk offers a range of features designed for the adventurer, the homebody, and everyone in between.
Design: 3-in-1 (Blanket, Pillow, Cape 🦸)
Heat Settings: High (140°F), Medium (122°F), Low (104°F)
Battery: 5000 mAh (Included), up to 3 hours of heating on the lowest setting
Materials: 180 gsm polar fleece (A side), 230 gsm ultra-soft sherpa (B side)
Dimensions: 50″ x 60″, Weight: 2.8lbs
Machine Washable: Yes
Extras: Comes with a free 5000 mAh power bank, USB compatible, FCC, CE, UL certified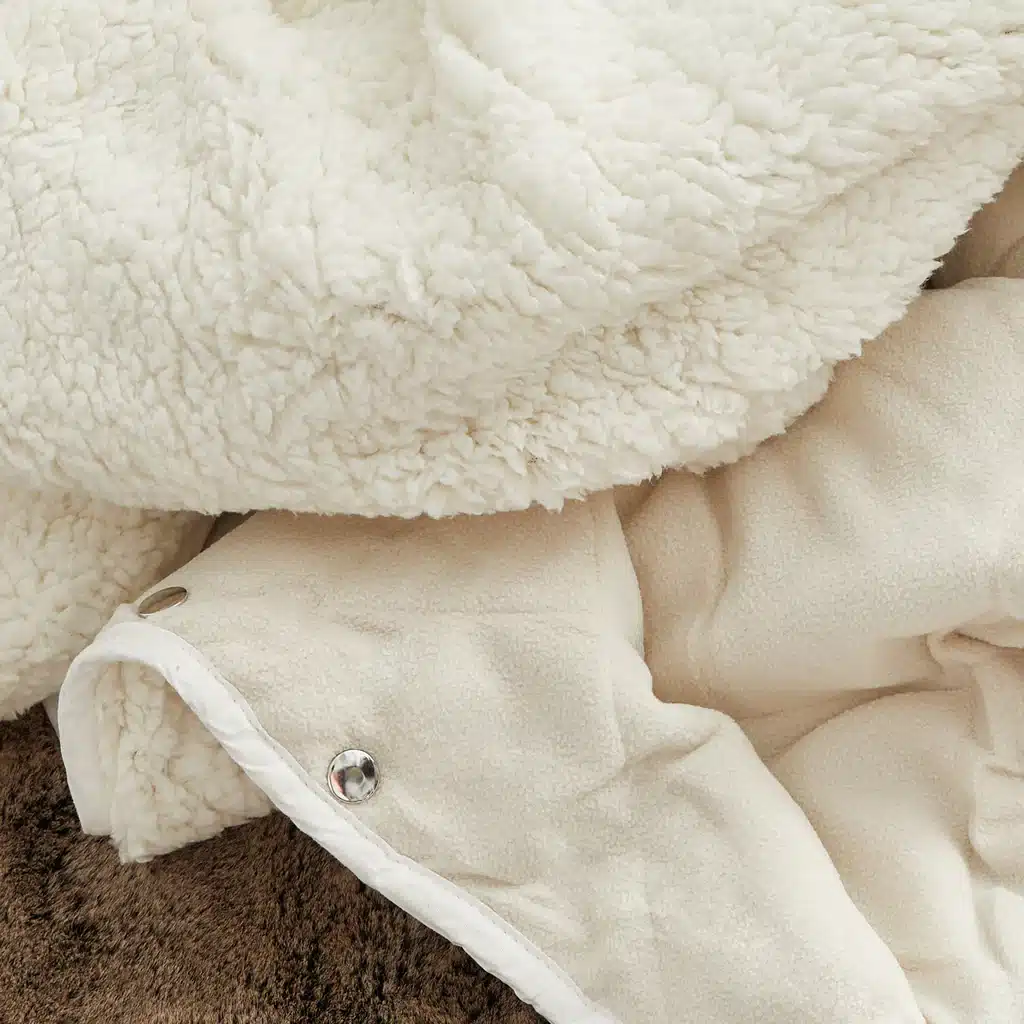 My Experience:
When the weather forecast for my race weekend at Barber Motorsports in Birmingham, AL, took a surprising turn, I knew I'd be thankful for packing this Zonli heated blanket. With temperatures plunging into the low 40s overnight, this ingenious piece of gear became an absolute lifesaver. I only had my truck and race trailer, so no diesel heater to save the day this time!
Comfort and Versatility:
It's not often that you come across a product that boasts multiple functionalities while excelling in each one. Whether you're using it as a blanket, a pillow, or a cape, the comfort is unparalleled. The polar fleece side is perfect for a cool evening, while the ultra-soft sherpa provides a snug feel when the temperatures drop.
Making Mornings Warmer:
During the race weekend, one of the girls assisting us at the track wore it as a cape in the early mornings. The blanket not only kept her cozy, but also stood up to the demands and the general wear and tear of the weekend. Once the sun came out and she warmed up, it was converted back into a pillow, and made for a comfy bed for one of our small dogs.
Performance:
What sets the Zonli Z-Walk apart from conventional heated blankets is its performance. Powered by a 5000mAh battery, it lasted about 3 hours on the lowest setting, which was fine for the mornings. For extended overnight use, I hooked it up to my 16,000mAh backup battery, designed for my phone and other gadgets. Layered beneath another comforter, the blanket retained the heat and kept me cozy throughout those cold nights.
Portability:
Portability is often overlooked when it comes to heated blankets. Weighing in at just 2.8lbs and foldable into a compact form, the Zonli Z-Walk offers exceptional portability. After the weekend, it folded up to serve as a comfortable pillow for my drive home, a small but very much appreciated convenience.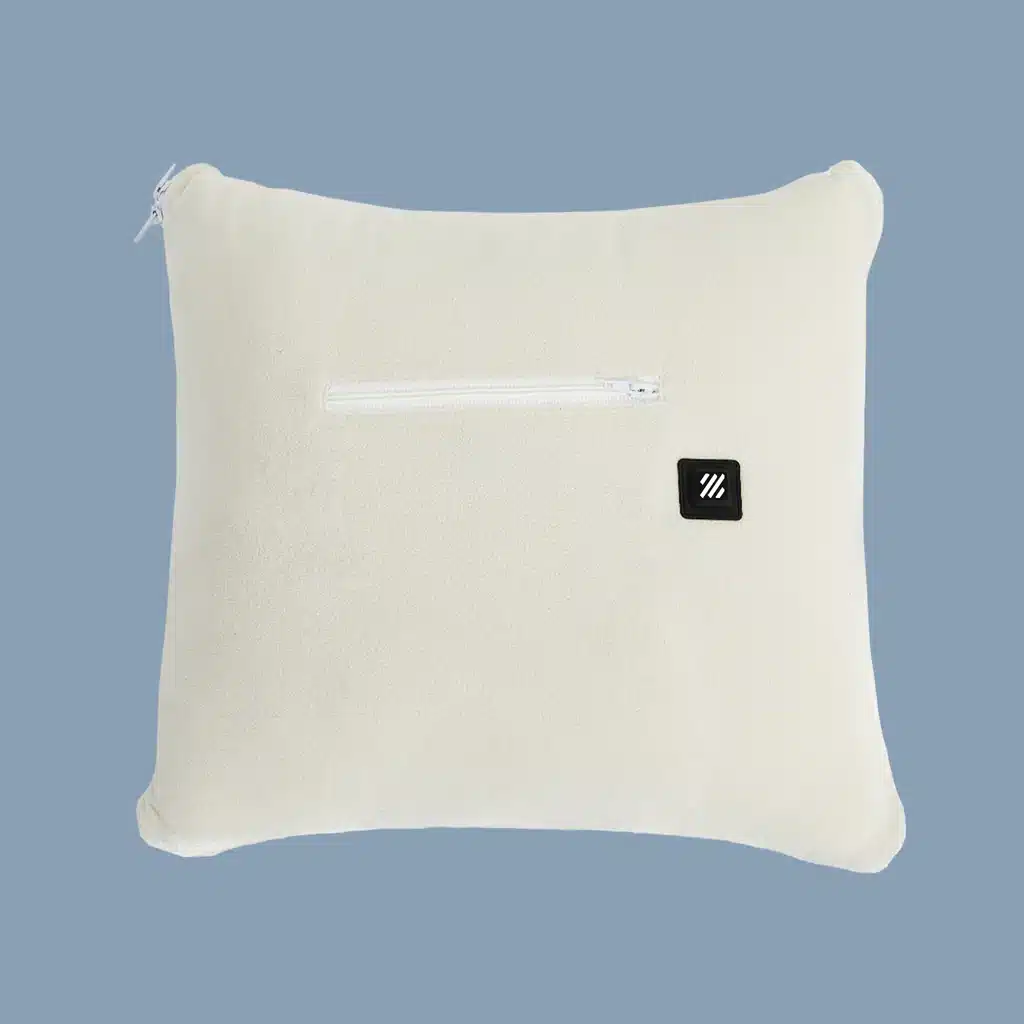 The Cons:
No product is perfect, and the Zonli Z-Walk is no exception. But it's worth noting that its drawbacks are more like minor inconveniences rather than deal-breakers.
Battery Life: While the included 5000mAh battery gives you a decent 3 hours at the low setting, you may need to supplement it with a more powerful USB source for longer use.
Coverage: The heating elements primarily focus on the center, which may leave the edges less warm.
Heat Intensity: The blanket doesn't get super hot, but that seems by design rather than a flaw. It provides a moderate, consistent heat ideal for outdoor use.
Final Thoughts:
If you're in the market for a multi-functional, portable, and efficient heated blanket, the Zonli Z-Walk 3-in-1 should be high on your list. From my experience at the race weekend to its use as a comforting morning cape and a driving pillow, this blanket offers much more than it promises. I would highly recommend it for campervan enthusiasts, RV owners, or anyone looking for a reliable emergency heating solution for their vehicle.