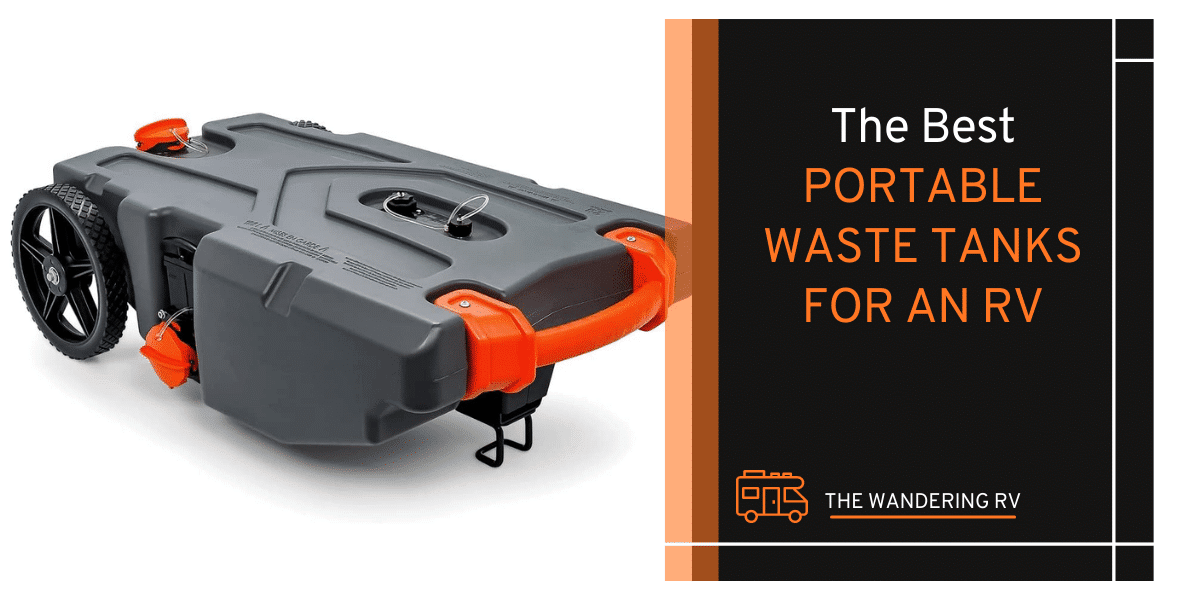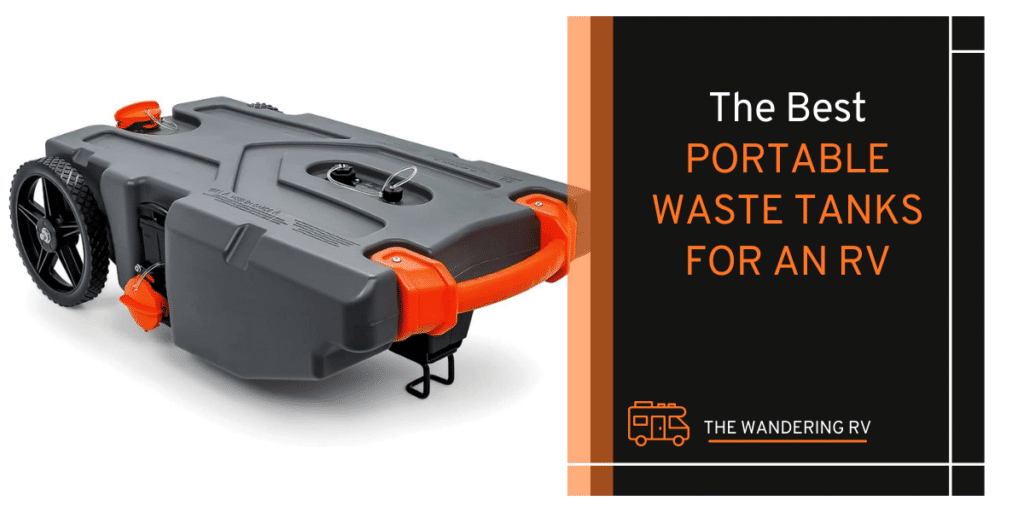 Ready to embark on a thrilling expedition into the wild and wonderful world of portable waste tanks for RVs? Buckle up, adventurers, because we're about to take you on a whirlwind tour of these unsung heroes of RV sanitation. In this action-packed article, we'll compare the best portable waste tanks on the market by looking at their features, capacities, and unique quirks. So, grab your rubber gloves and put on your bravest face, as we venture into the untamed frontier of RV waste management!
Why Use a Portable Waste Tank for Your RV?
You may be thinking, "Why do I need a portable waste tank?" Convenience and flexibility, friends! Instead of moving your entire RV, or hooking up your camper to take it to a dump station, you can empty your black water tanks into these portable tanks. These were especially useful when we were camping in the desert near Moab. The roads were VERY rough, and we had to drive at 3-4 mph while towing. So, when our black tank was getting full, we emptied it into our portable tank, threw it in the back of the truck (carefully…), and took it into town to the nearest dump station. It also simplifies the dumping process, especially if your rig is difficult to get close to a sewer connection. They are also very handy as an emergency backup. Sometimes your black water tank fills up a lot faster than you'd think! This gives you extra capacity to stay at your campsite longer, especially when camping with others.
As you can see, there are a lot of benefits to having a portable waste tank.
Factors to Consider When Choosing a Portable Waste Tank
The first, and probably most important consideration is tank size. Not only for waste tank capacity, but external volume. Where and how are you going to store this when not in use? We have seen people strap them to the back of their RV, put them in the back of their truck, and put them inside a storage space under their RV.
You may think that bigger is better, but keep in mind that each gallon of waste will probably weigh 8-9 lbs. That would put a 36-gallon waste tank at well over 300 lbs. Even if it's on wheels, that's a lot of stinky cargo to be carting around.
The most popular sizes that we see are the 10-gallon and 28-gallon varieties. Much smaller than that, and it's probably not worth the hassle, but more than that, it's hard to find a place to store it when not in use, and it gets darn heavy when full!
This is also an appliance that I would not skimp on quality. Not only is human waste pretty stinky, it's also extremely toxic. It's definitely not something that you'd want to have break open while taking to the dump station.
Top Portable Waste Tanks for RVs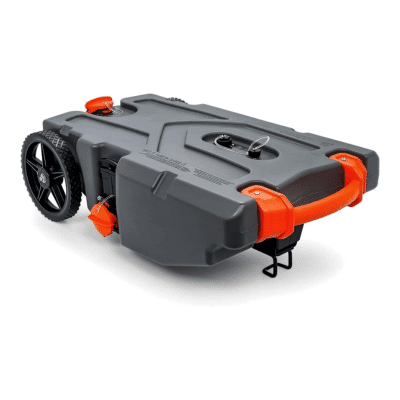 Our Favorite
Camco is again the leader in this product line. It's made of very durable plastic and includes everything you'll need to fill, tote around, and empty. It's also very easy to clean and easy to stow away when not in use. They also have a 28 and 36-gallon version with a built-in handle, and 4 wheels, if you're up for it.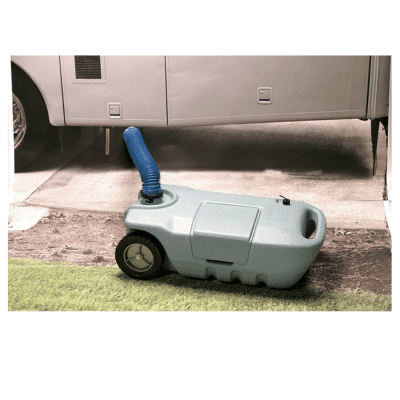 A Worthy Alternative
A rugged, simple design with few things that could break, this is another solid choice. It features quiet rubber wheels and a 36" of 3" drain hose that tucks away in its built-in storage compartment. It also comes with a tow hook to tow behind your vehicle, although I don't think I'd recommend that. There's just so much that could go wrong there! They also come in other capacities, from 6 gallons up to 38 gallons.
Accessories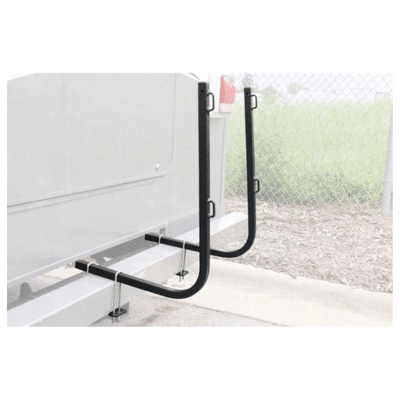 This allows you to attach your portable tank to the rear bumper of your camper.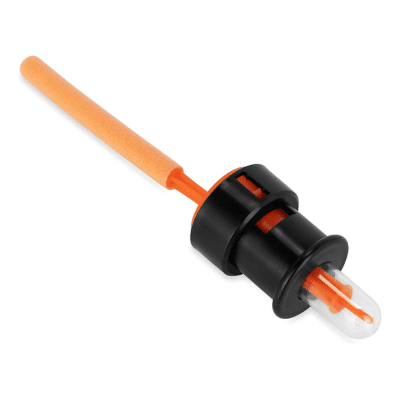 This allows you to 'gauge' how full your portable tank is.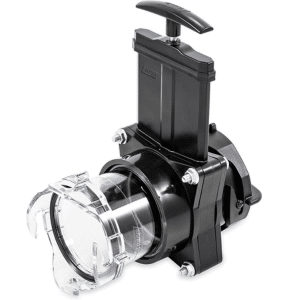 This is one of the favorite things I've added to my camper. A second valve eliminates any seepage and prevents any spillage when opening up the cap. It's also clear, allowing you to see (usually pretty gross) how much is flowing out of your tanks.
I would also recommend a quality flex RV sewer hose kit, and a sewer hose support kit.
Conclusion
In conclusion, portable waste tanks provide a practical and efficient solution for managing waste during your RV adventures. By offering convenience, flexibility, and support for extended stays at campsites, these trusty devices make waste disposal a breeze, while also promoting responsible and environmentally friendly practices. As you explore the diverse range of portable waste tanks on the market, consider the factors that matter most to your unique RV lifestyle. With the information provided in this article, you're now better equipped to make an informed decision and enhance your RV experiences, ensuring smooth travels and countless unforgettable memories.