Kayla and I stayed at Bethel Outdoor Adventure and Campground in Bethel, Maine for five weeks.
We work camped there in order to stay for "free". After over a month of exploring the area, eating the cuisine, and hauling canoes, we've got a pretty good feel for everything. Here's our Bethel Outdoor Adventure and Campground review!
Want the down and dirty review? Skip to the end. Otherwise, we hope our stories will add some value and give you a better idea of our experience!
How We Found Bethel Outdoor Adventure and Campground
We found Bethel Outdoor Adventure and Campground (BOA) totally on accident. We procrastinated on finding a place to stay after we decided to live in an RV, and as such were frantically calling around campgrounds in Maine.
We had called about 10 different campgrounds, praying one of them would accept work campers. That's when Pattie's angelic voice gave us a way out. She sounded like one of the nicest people I'd ever met, and better still, she accepted work campers!
We booked our stay starting the first of August, then hurried up and waited out the last few weeks of July.
About Bethel Outdoor Adventure and Campground
BOA is run by Pattie (angel voice) and her husband Jeffrey.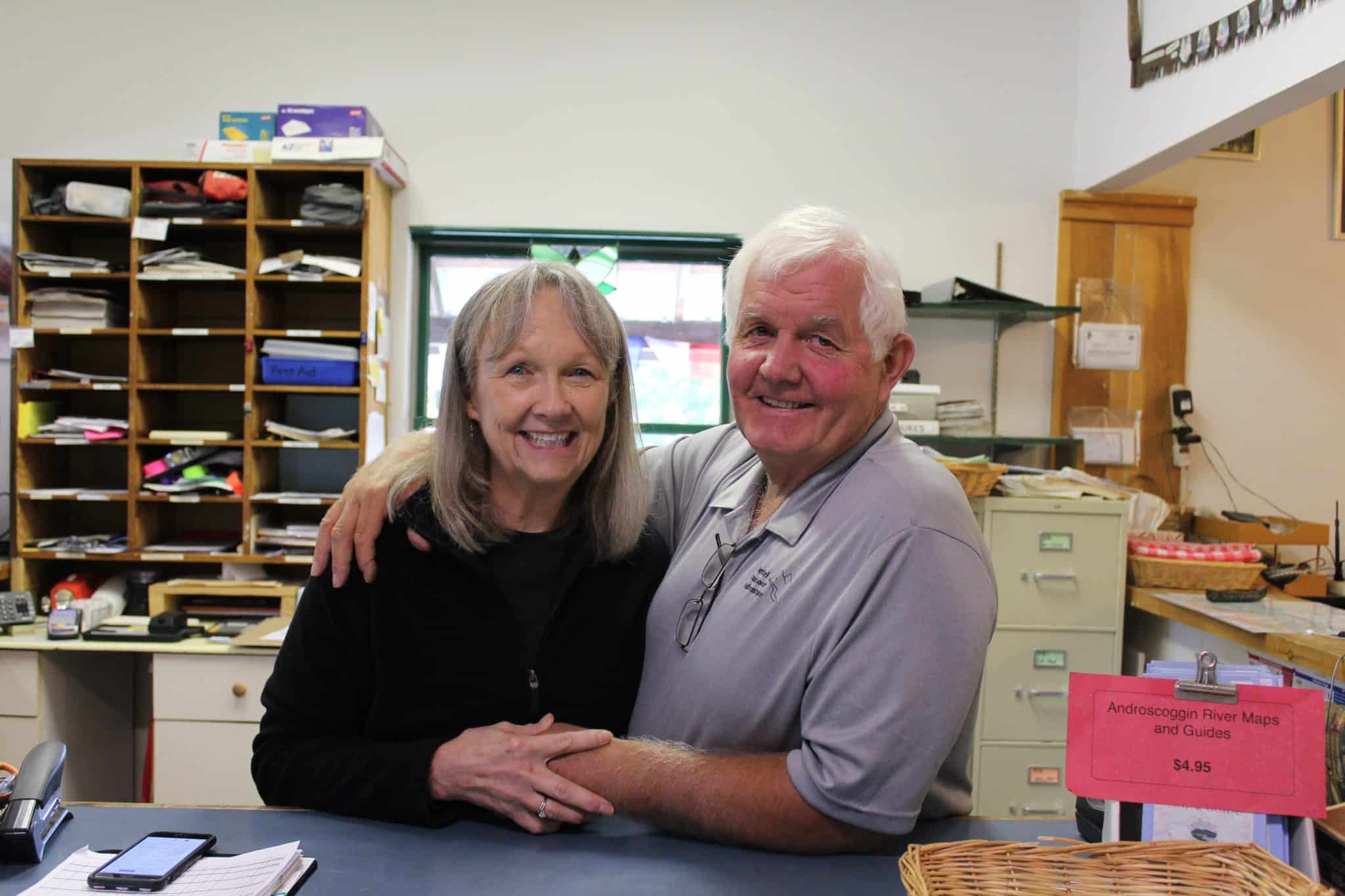 Jeff, as I've come to call him, is a cool-headed Brittish guy with an excellent sense of humor. I almost died laughing when he tried to speak Spanish during our weekly worker's potluck (which I'll explain later).
Pattie rebuilt an old VW bus and traveled around America with nothing more than some clothes, a bike, and a road atlas. She's the official owner of BOA, and she likes things done her way! (If you're going to work camp there, be sure to do things Pattie's way.)
The campground itself is right outside the heart of Bethel, a small ski town on the border of Maine and New Hampshire. The Androscoggin river runs right by the campground, and as such, their main revenue generator is renting kayaks and canoes for travelers to take down the river. They also have a cool sluice where you can dig through dirt hauled in from a local Western Maine mine.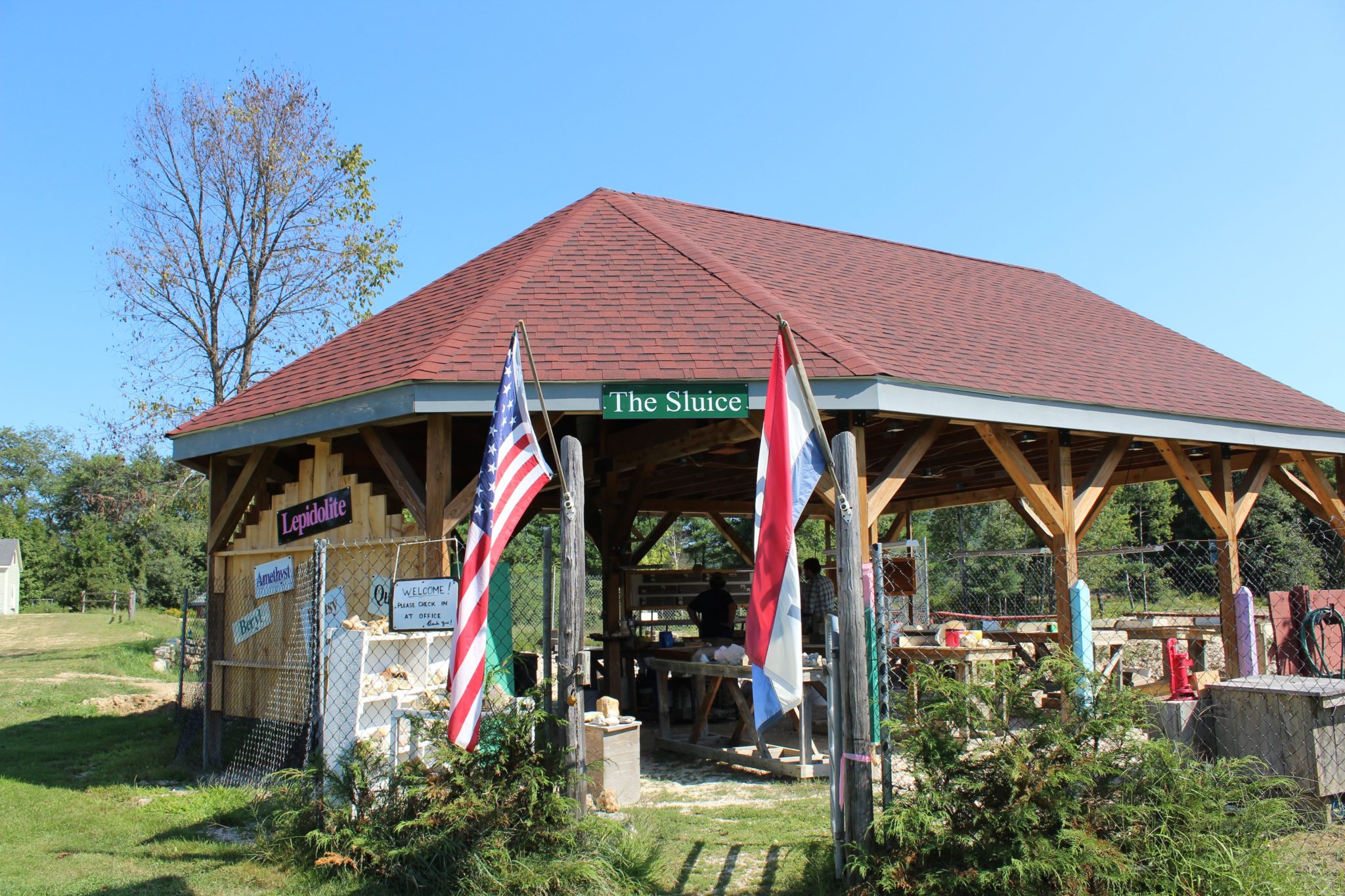 Related Reading: The Ultimate Guide to RVing with Dogs, Cats, and Critters
The Area
Bethel is a nice, quiet area with plenty of beautiful scenery. Hikes abound, and the Androscoggin river runs across the border of New Hampshire, into Maine, and through Bethel.
[envira-gallery id="1037″]
Shops and Food
Within a five minute walk from the campground lies a gas station, Dunkin Donuts, Family Dollar, a bicycle shop, a pizza place, and a dinner.
Walk another 10 minutes past that into the town of Bethel and you'll find a grocery store, some gift shops, a museum, and a nice town park. Supposedly on Sundays, they play live music, but for some reason, Kayla and I never managed to go check that out.
Hiking and Scenery
There's plenty of amazing hikes right near BOA.
Mt. Will
Just a few miles away from the campground lies Mt. Will, a scenic 3-mile hike with several spots to stop and look out over the valleys and the town. It's a fairly intense hike (Kayla and I were huffing and puffing going up the hills), but definitely worth it.
Here are a few pictures of our hike:
[envira-gallery id="1065″]
Step Falls
Continue a few miles further past Mt. Will and take a left onto route 26 and you'll find yourself at the scenic Step Falls. This place was AWESOME! It's a big multi-level waterfall, and the rocks have been eroded in a way that they create natural waterslides.
Here are a few pictures:
[envira-gallery id="1048″]
Grafton Noche State Park
If you love hiking, you need to go to Grafton Noche. Kayla and I didn't manage to make it, but we've been told that the table rock mountain trail is one of the best. They also have plenty of great waterfalls and rivers.
Mount Washington
Mount Washington is in New Hampshire, technically, but it's only about an hour drive from Bethel. Again, we didn't make it, but we heard it's incredible. They also have a nice (albeit expensive) tram ride to the top for the less adventurous folk.
Tumbledown Mountain
Tumbledown Mountain trail was referred to us by a lot of the locals. Three strikes we're out, we didn't get to experience it. (I wish we had a car, we would have seen a lot more!) However, we've heard excellent things.
Acadia National Park
After we left BOA, we headed three hours East to the coast to visit Maine's national park. We have a whole separate Acadia National Park review post that we wrote if you're curious about that!
The Work
At BOA, Kayla and I spent most of our time helping run their river business. I was responsible for loading up the boats on the trailers and driving the customers to their drop off location on the river.
I was responsible for loading up the boats on the trailers and driving the customers to their drop off location on the river.
Kayla was the waterfront director. Her job was to make sure everyone had life jackets and paddles. She was also responsible for briefing everyone about the rules and best practices of the river.
We also both cleaned the bathrooms and boathouse and ran a few other small errands here and there when things were slow.
Overall BOA Review: 4/5
Area: 4/5
There's plenty to do and see. Not many campgrounds are in walking distance of restaurants, grocery stores, a gas station, and even a family dollar. That said, anything besides small town stuff is at least a 40-minute drive.
The Campground: 4/5
The campground is well-maintained. The water isn't bad, they have sewer hookups, and their tent sites are pretty secluded. They also have hot water showers for free. Unfortunately, though, the actual sites are very close to a main road, which can get noisy.
The Work: 4/5
The work was fun and not super demanding. However, we came during a fairly slow part of the season. Also, Pattie can be quite demanding; which is good for the campground, but not as good for the workers.
Overall, it was a great place to stay and I'd go back again. I hope you found this review helpful!
Finally, here are a few more random pictures from our adventures:
[envira-gallery id="1070″]
(Last Updated On: March 25, 2019)